These A to Z letter crafts are a great way to learn the alphabet while crafting and having fun! We have free printable letter templates for each letter along with an object to go with them. These are BIG on fun while also being educational.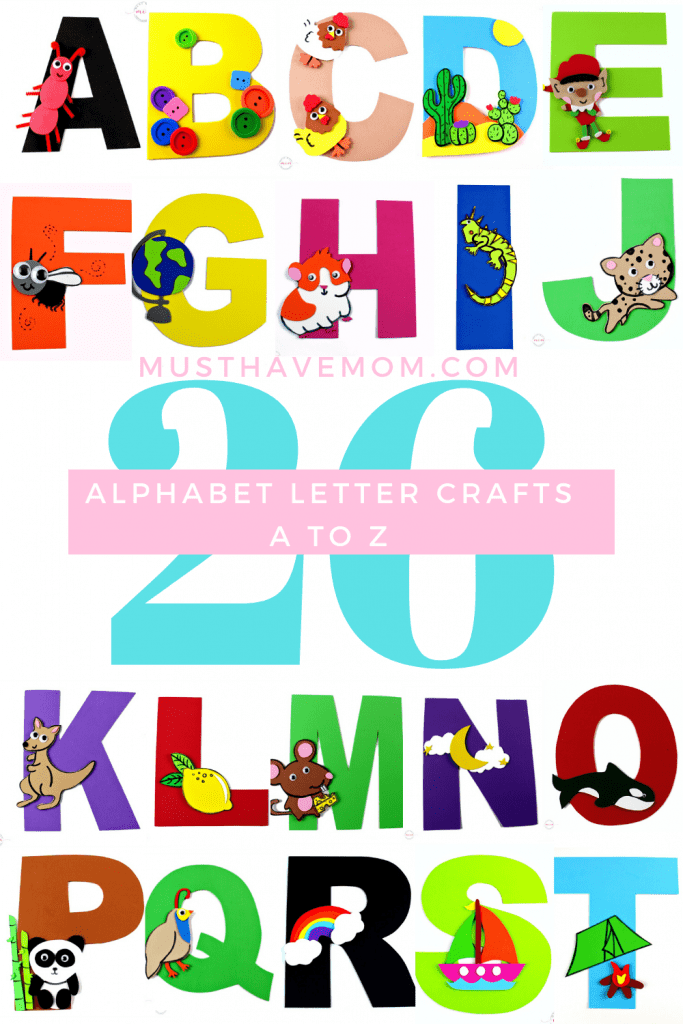 Do you have a child in preschool or kindergarten who is learning their letters? These A to Z letter crafts are a fun way to teach the alphabet while crafting and having fun. We have all the free printables for you to create each letter craft too!
A to Z Letter Crafts
These A to Z letter crafts are a fun way to learn about the alphabet and increase letter recognition. As you do these crafts we suggest talking about the letter name, letter sound and practice those during the craft. We made each of these alphabet crafts using craft foam but you could also use construction paper if you prefer.
Links to each individual letter craft are below. Click the letter you'd like and you'll be taken to the directions for that letter.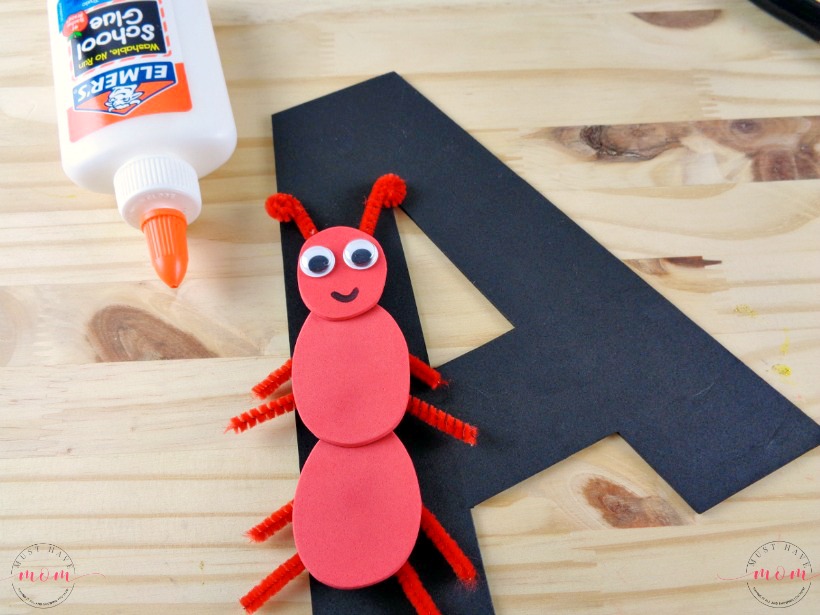 Letter A Craft
We begin with the letter A craft! A is for ant. This fun craft uses pipe cleaners for the ant's legs and includes the free A template. You could pair this craft with our free bug scavenger hunt too for a fun day of activities!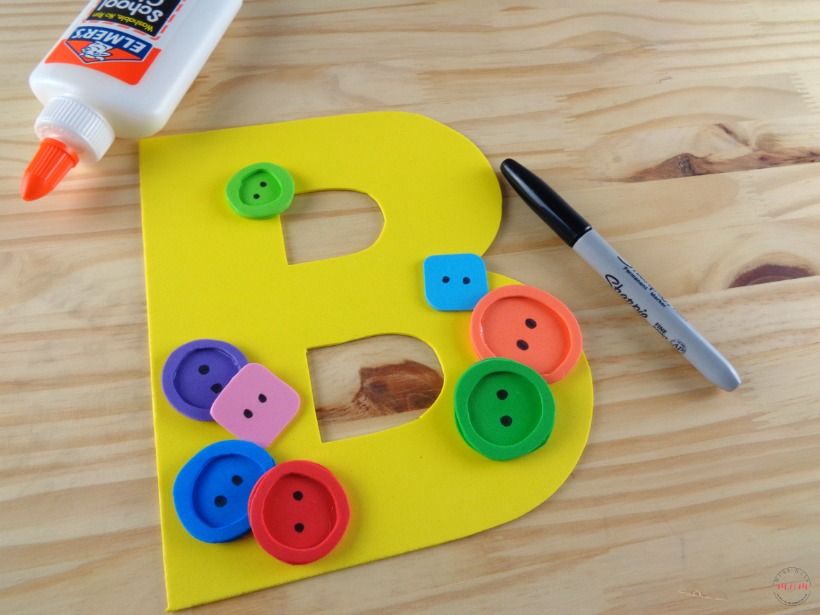 Letter B Craft
B is for buttons! This letter B craft works on fine motor skills while cutting out circles and making your own foam/paper buttons! Get the free templates too.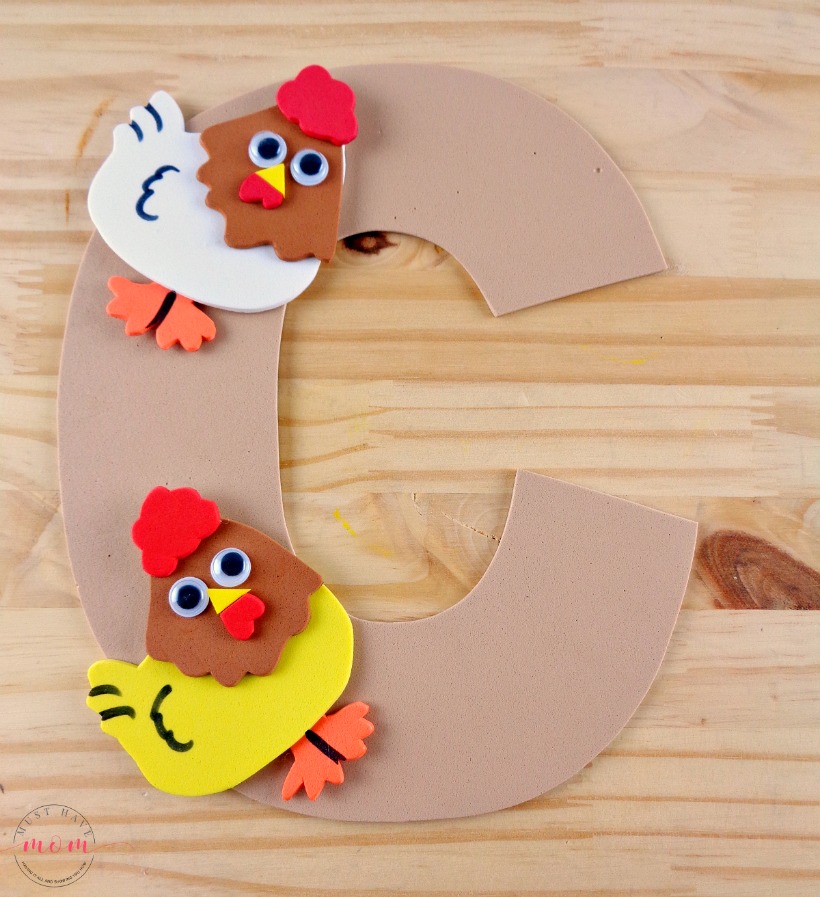 Letter C Craft
C is for chickens! The letter C alphabet craft creates adorable little chickens to be glued on the letter C.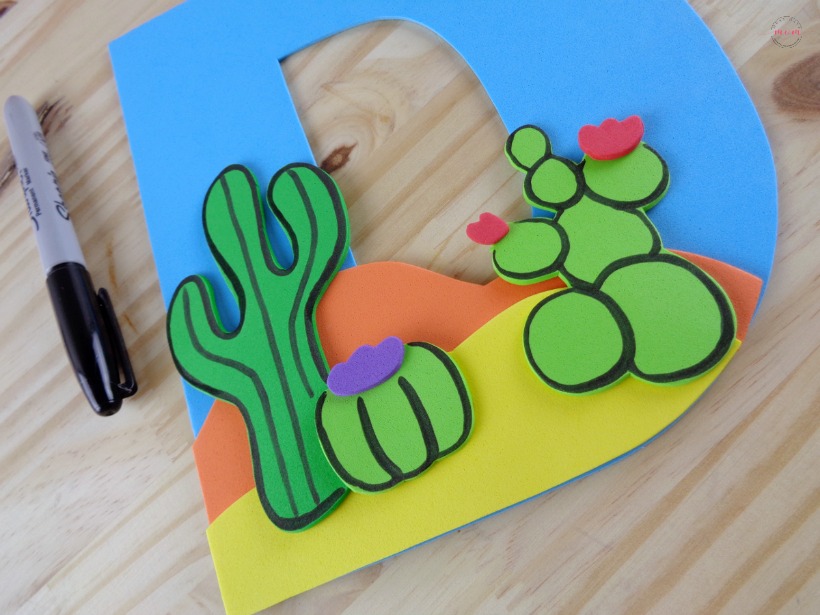 Letter D Craft
Let's learn about the desert! You can learn about the letter D and the desert at the same time with this fun letter D craft.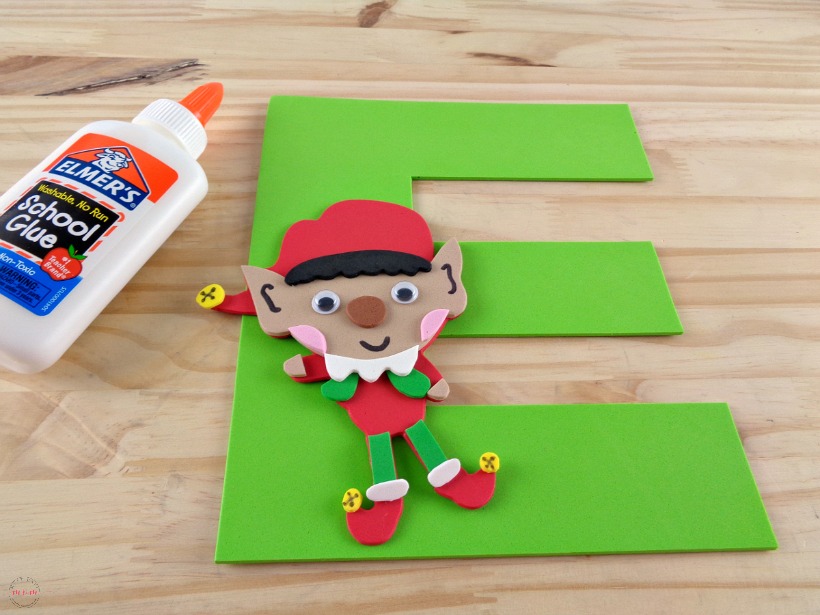 Letter E Craft
This E is for elf alphabet craft is great for Christmastime or anytime! Name your elf and have fun with this cute little guy.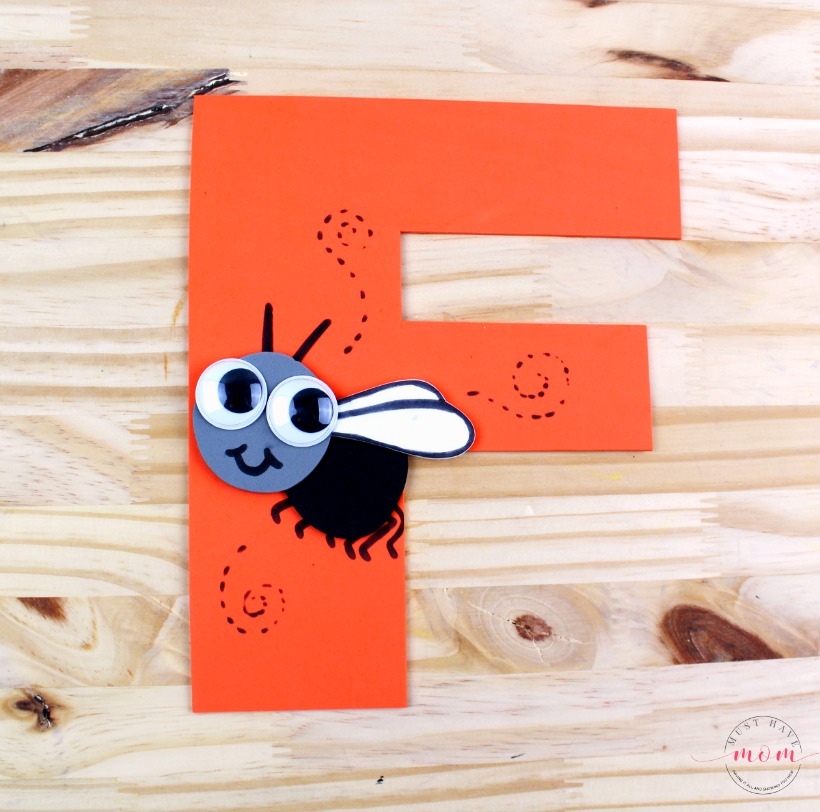 Letter F Craft
F is for fly! Those pesky little flies can be adorable too. Create this F is for fly letter craft and talk about how many eyes a fly has!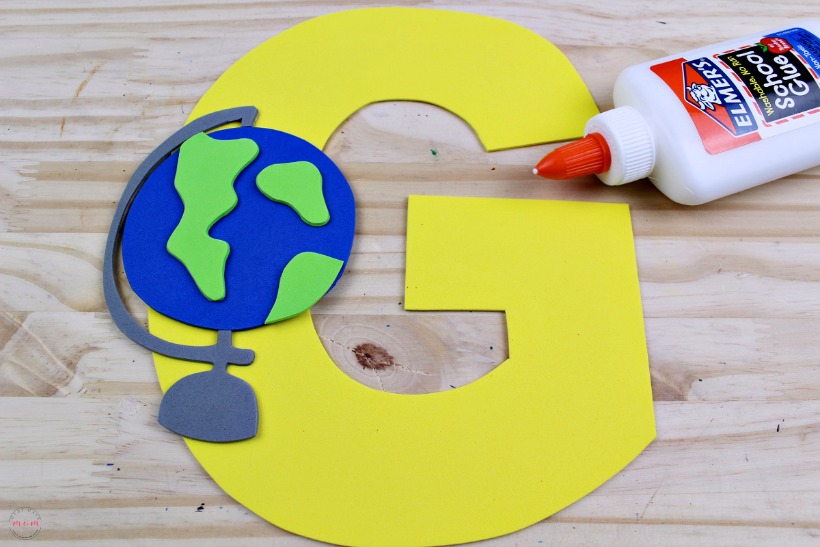 Letter G Craft
Let's learn about the globe! G is for globe alphabet craft is a fun way to talk about how big the world is!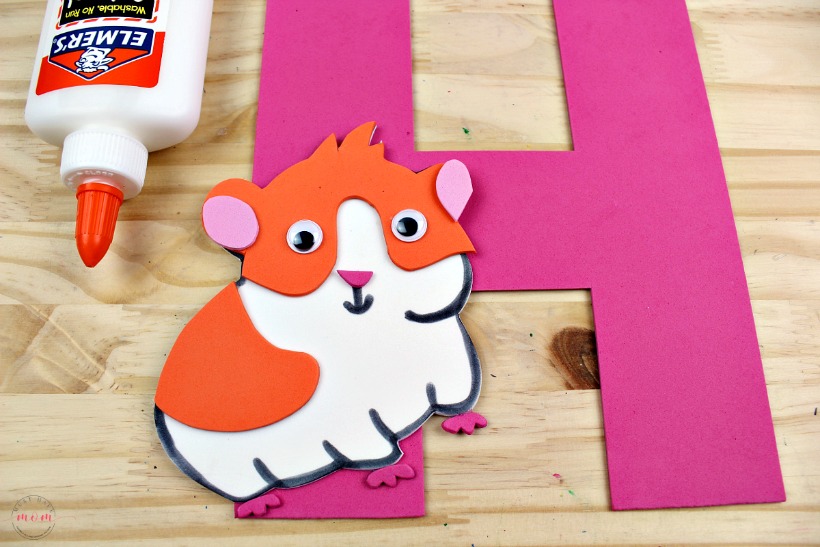 Letter H Craft
This adorable little hamster is the perfect critter for our H is for hamster craft!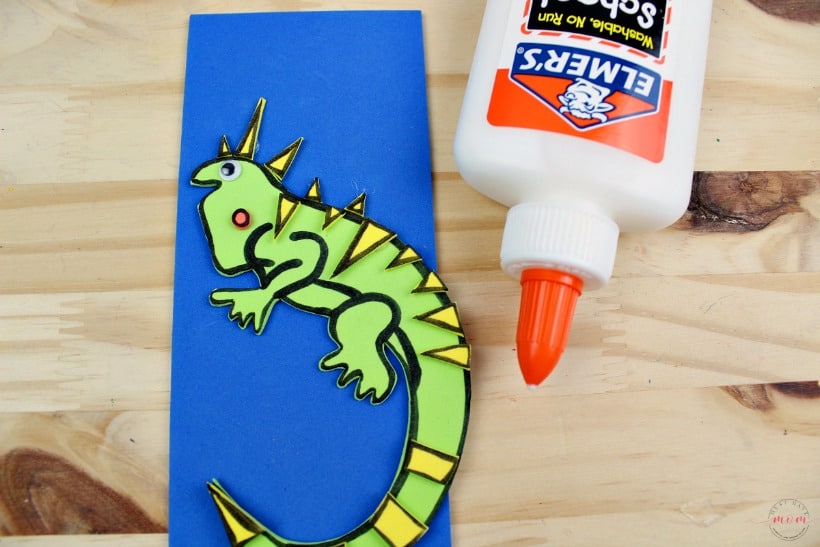 Letter I Craft
This cool iguana is a great way to learn about the letter I! I is for iguana in this fun alphabet activity.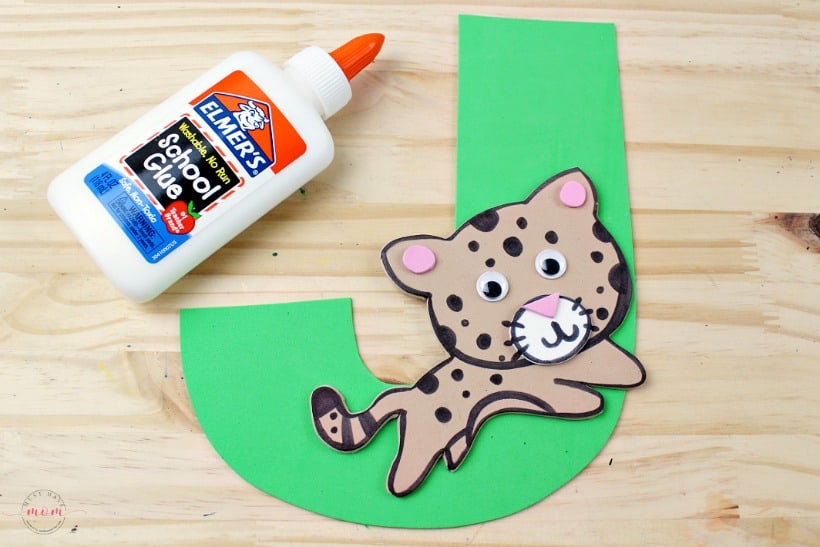 Letter J Craft
J is for jaguar in this letter J alphabet craft. Make your own adorable baby jaguars!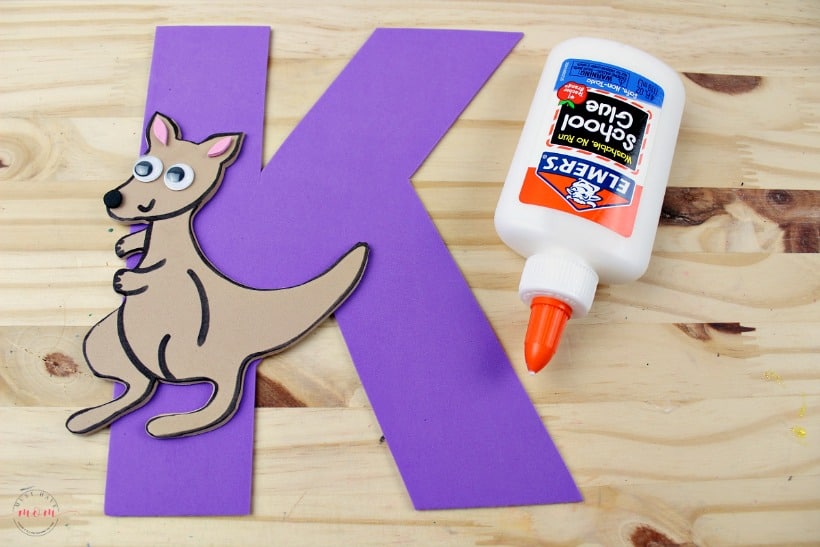 Letter K Craft
K is for kangaroo in this Aussie themed craft! Grab this cute kangaroo letter K alphabet craft and talk about kangaroos and marsupials.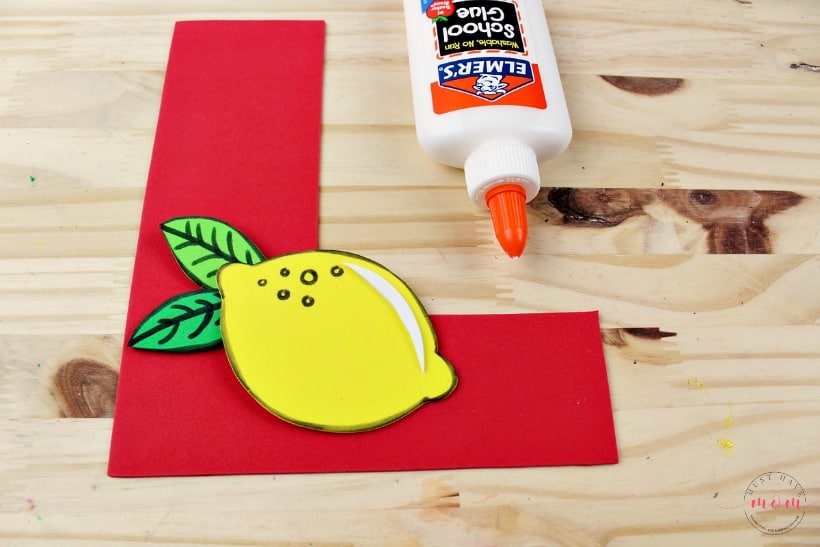 Letter L Craft
When life gives you lemons make lemonade! This l is for lemon letter craft pairs perfectly with our slow-brewed lemonade recipe.

Letter M Craft
I just love this adorable little mouse and his cheese! Letter M is for mouse! Grab the free templates and talk about where cheese comes from.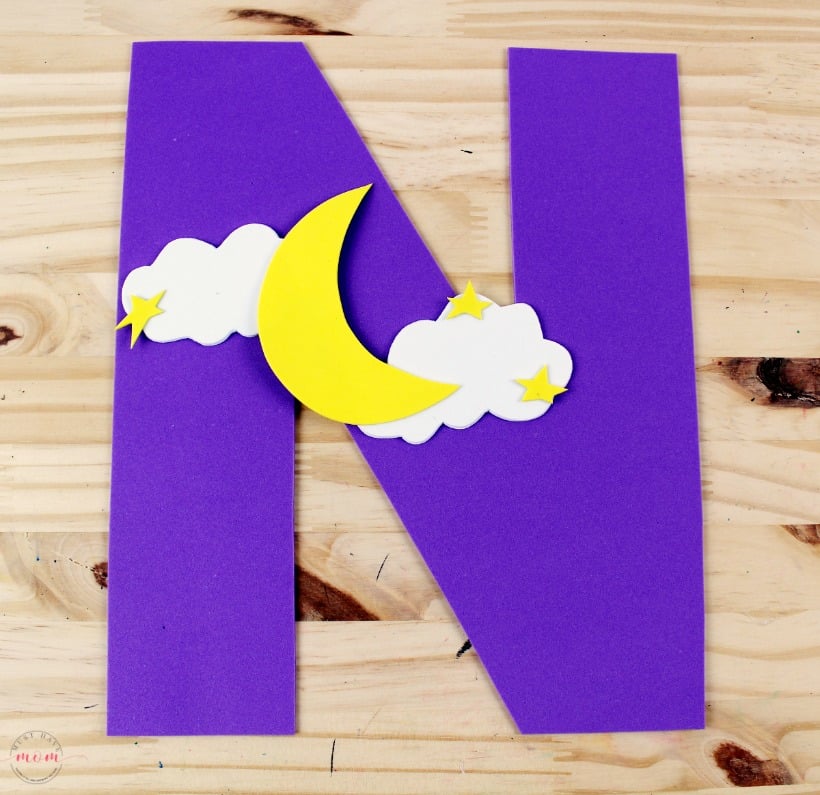 Letter N Craft
N is for night. What happens at night. The moon and stars come out and it is time to sleep and let our bodies rest. Learn about the letter N and nighttime with this letter N craft.

Letter O Craft
O is for Orca! Talk about orcas and where they live. This letter O craft pairs great with our ocean sensory bin activity too!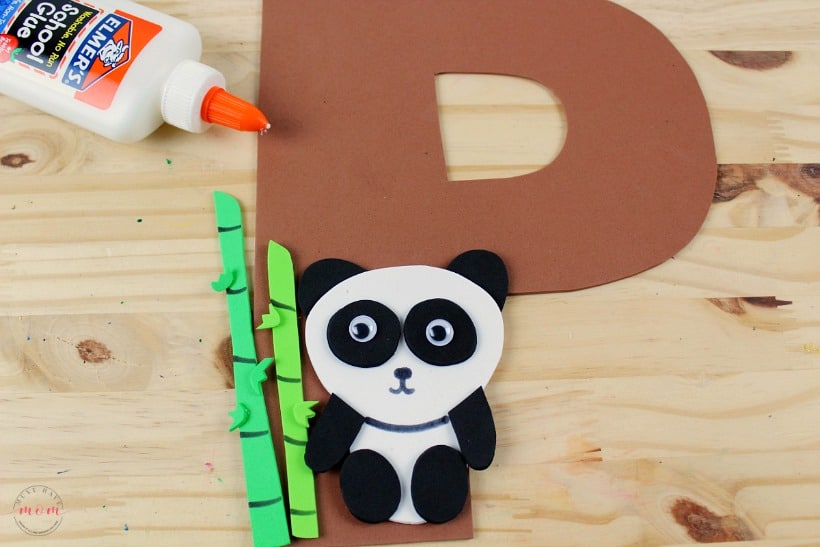 Letter P Craft
P is for panda! You can talk about where pandas live, what they eat and what colors they are. Grab this letter P craft now.

Letter Q Craft
Q is for quail! Who knows what a quail is? You'll learn about the letter Q and can discover what a quail is at the same time. This letter Q craft is tons of fun.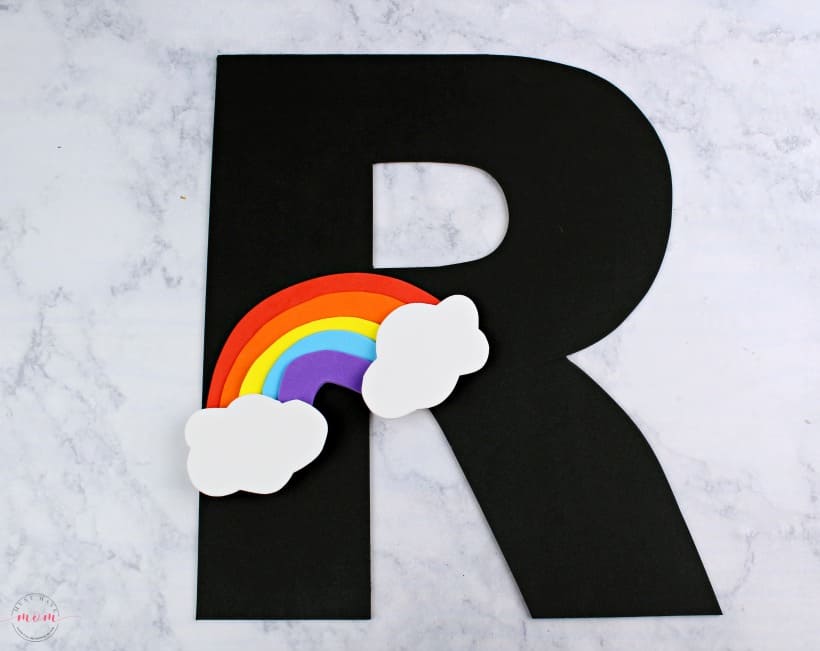 Letter R Craft
Our letter R craft is colorfully fun! R is for rainbow. This pairs great with our rainbow jello, rainbow fish celery painting or our rainbow jello sensory bin idea.

Letter S Craft
S is for sailboat with this letter S alphabet craft. What is a sailboat and where does it go? Talk about sailboats and the letter S with this fun craft.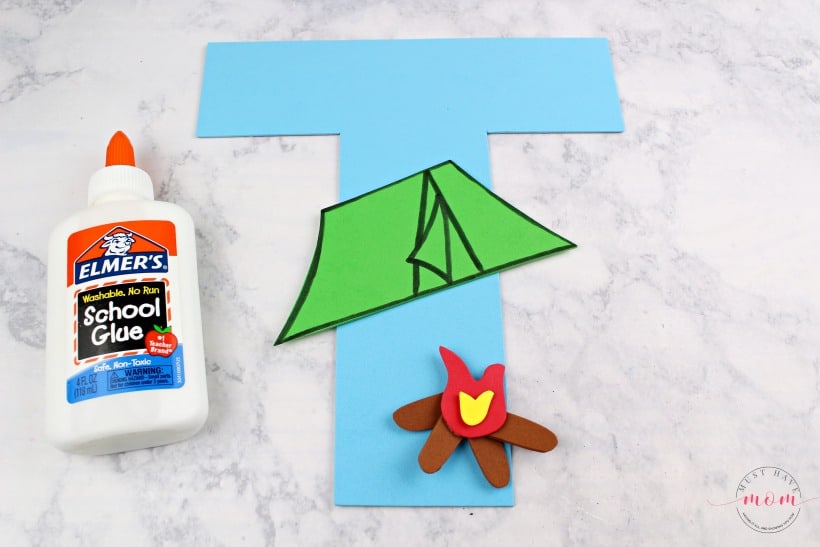 Letter T Craft
T is for tent with this letter T craft! Let's talk about camping and the letter T. Pair this alphabet craft with some camping themed food ideas.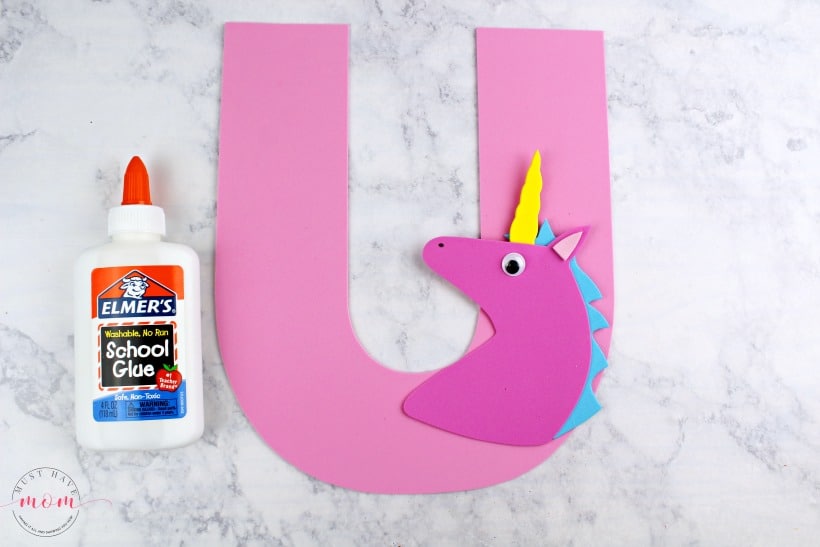 Letter U Craft
Everyone loves unicorns! U is for unicorn in this letter U craft. Pair this letter craft with our unicorn skillet cookie recipe or this unicorn wand craft.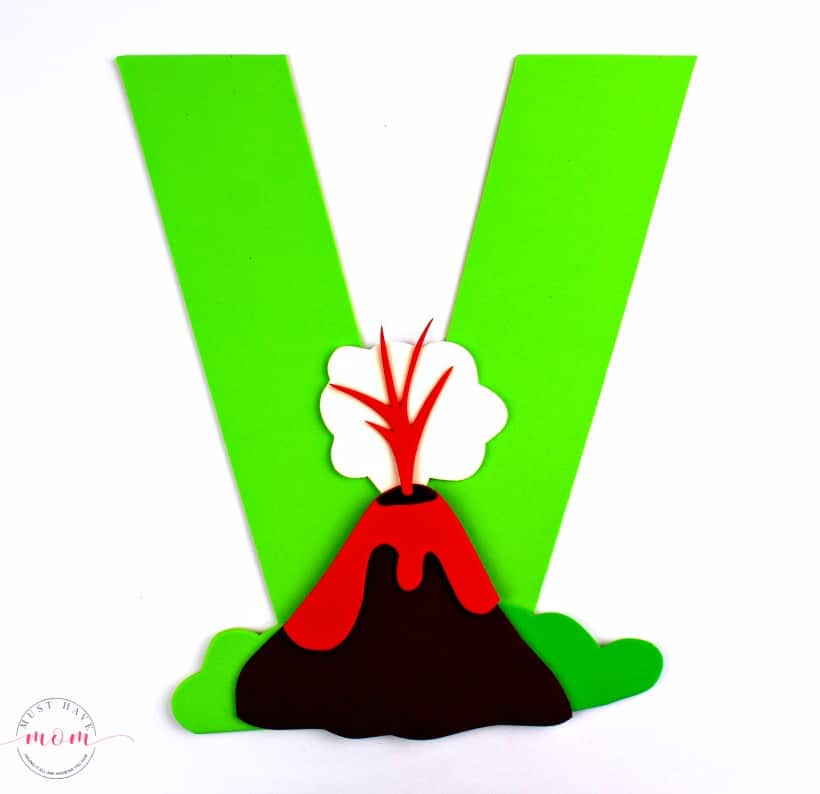 Letter V Craft
V is for volcano in our letter V craft! Talk about volcanos and what makes them erupt. What comes out of them and where are they located?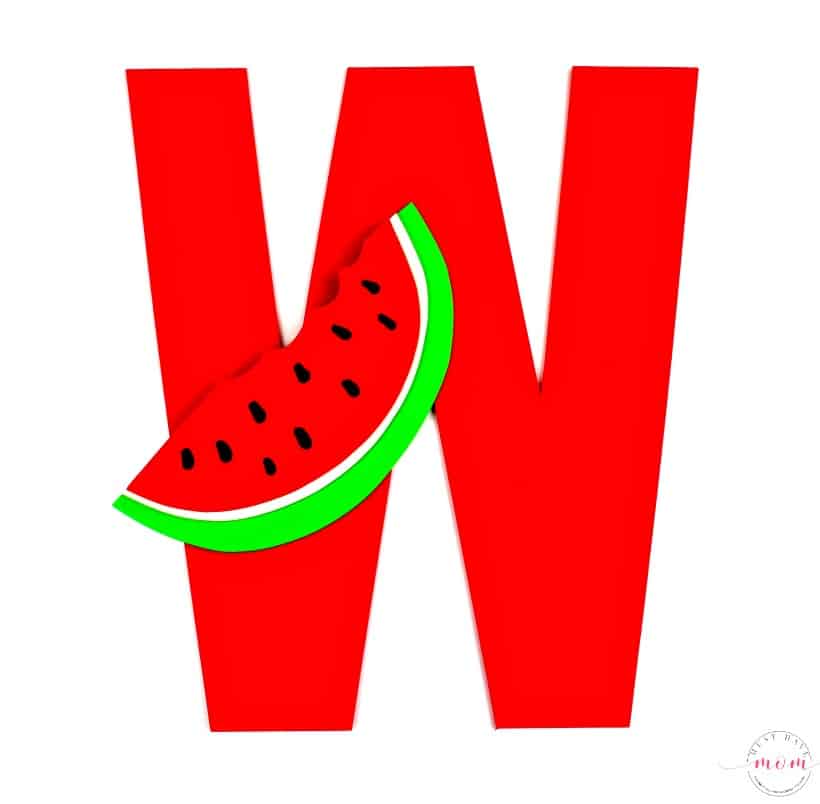 Letter W Craft
The letter W craft is one of my favorite fruits…watermelon! W is for watermelon so you can talk all about watermelon! Pair this with our melon ball punch recipe for a fun drink while you craft.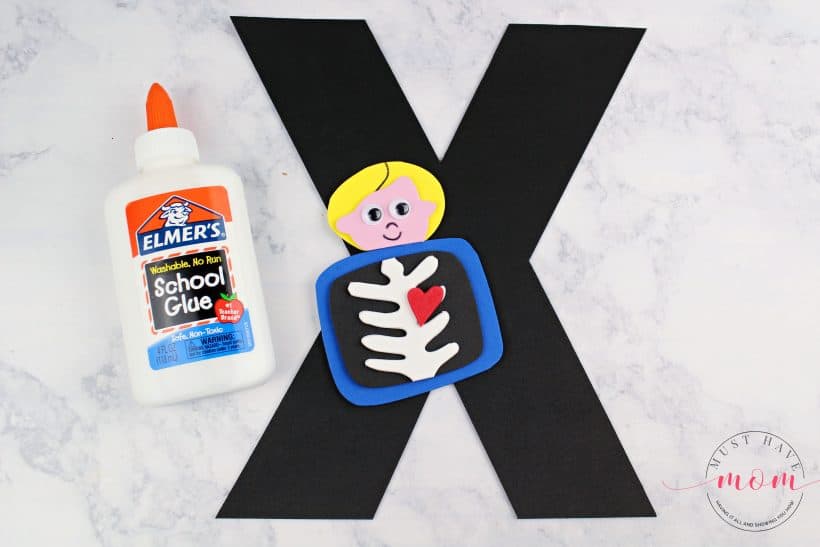 Letter X Craft
The letter X craft is for X-ray! Talk about what an x-ray is and when you might need one.

Letter Y Craft
Letter Y is for yarn! Talk about all the ways you can use yarn! This craft pairs great with our DIY sewing cards that use yarn.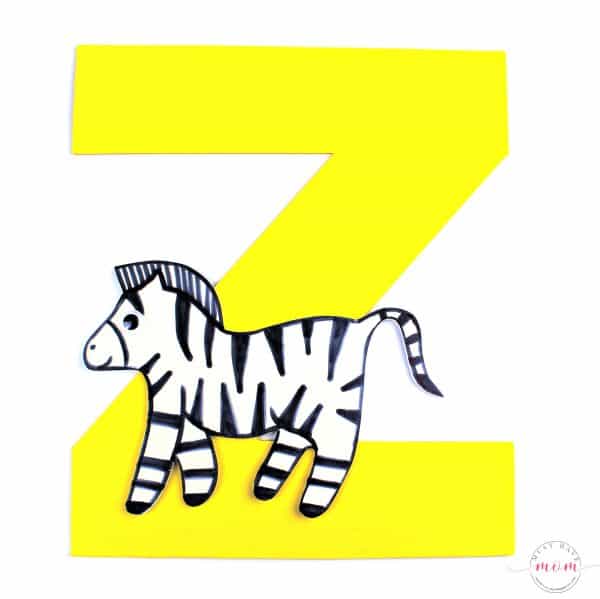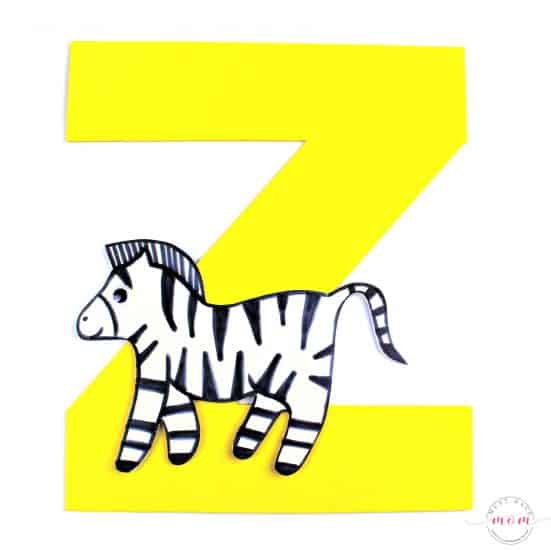 Letter Z Craft
The letter z is for zebra in this fun alphabet craft! Pair this craft with our jungle themed food ideas.