Frozen Ocean Sensory Bin Activity
This frozen ocean sensory bin is sure to keep kids entertained on a hot day! They'll be fascinated with finding out what melts the ice faster and what is hiding inside the frozen ball!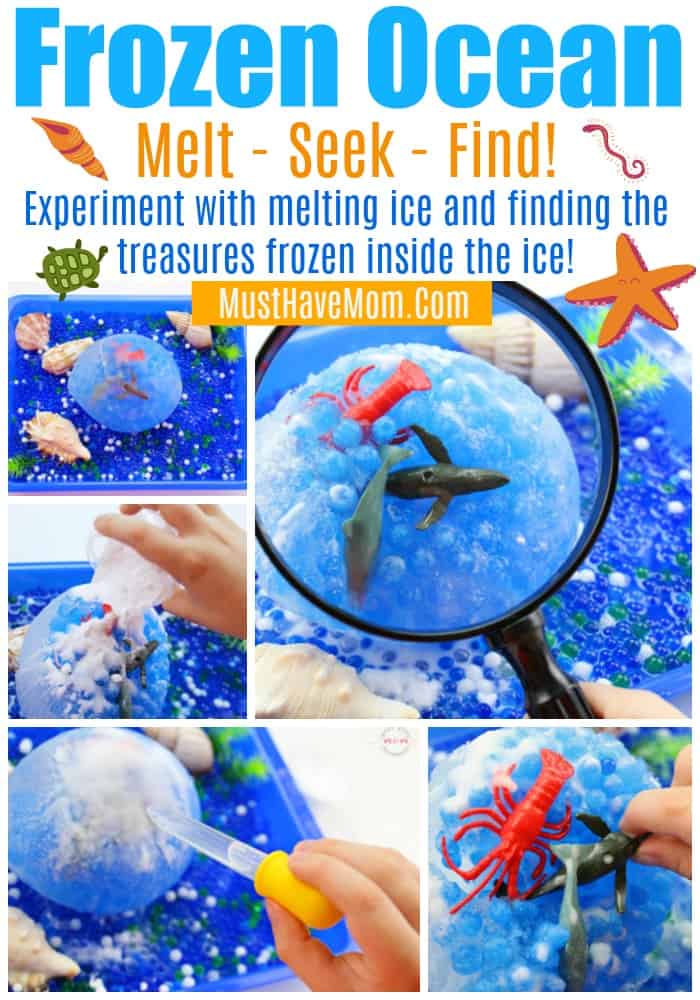 Frozen Ocean Sensory Bin
This frozen ocean sensory bin will have kids learning science and exploring with all their senses! With water beads, frozen ice and ocean toys hiding inside, this sensory bin is packed with fun activities to keep kids busy for hours. Experiment with salt, baking soda, water and vinegar to see which melt the ice faster.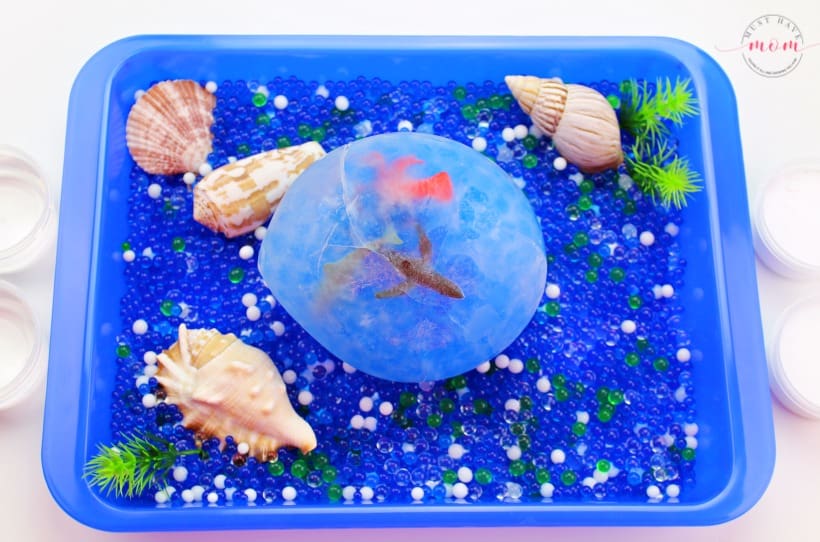 Frozen Ocean Sensory Bin Supplies
Plastic Art Tray or Shallow Bin
Balloons
Seashells
Baking Soda
Salt
Vinegar
Water
Spoon
Frozen Ocean Sensory Bin Directions
Begin by adding a couple of tablespoons of water beads to balloons. Stretch the balloons out a bit. Add small plastic ocean animals and then fill the balloons with water. Place the water balloons in a bowl and then into the freezer. Allow the balloons to freeze overnight.
Add water beads to an art tray or shallow bin. Add water and allow the beads to expand. This usually takes around 4-6 hours.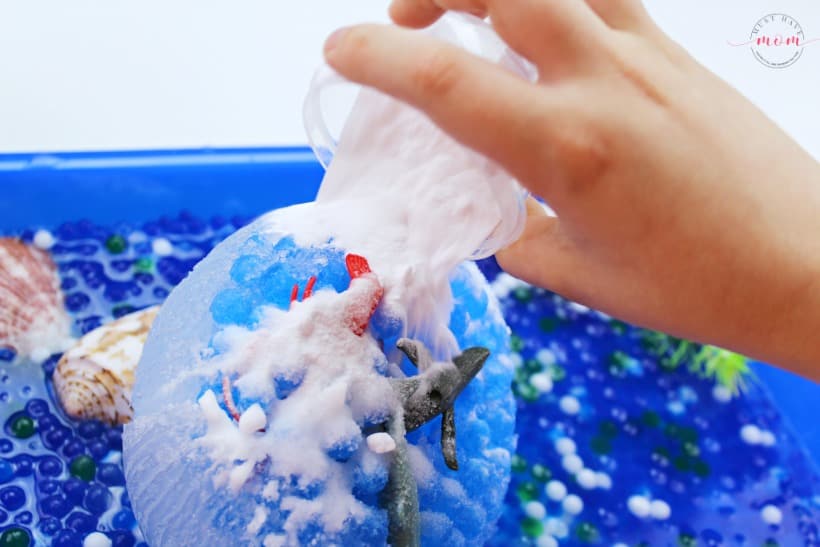 Put baking soda, salt, water and vinegar into small bowls or paper cups. Take the water balloon out of the freezer and cut off the balloon. Place the balloon onto the art tray or into the shallow bin. Let your child use a spoon to add salt and baking soda onto the frozen ball.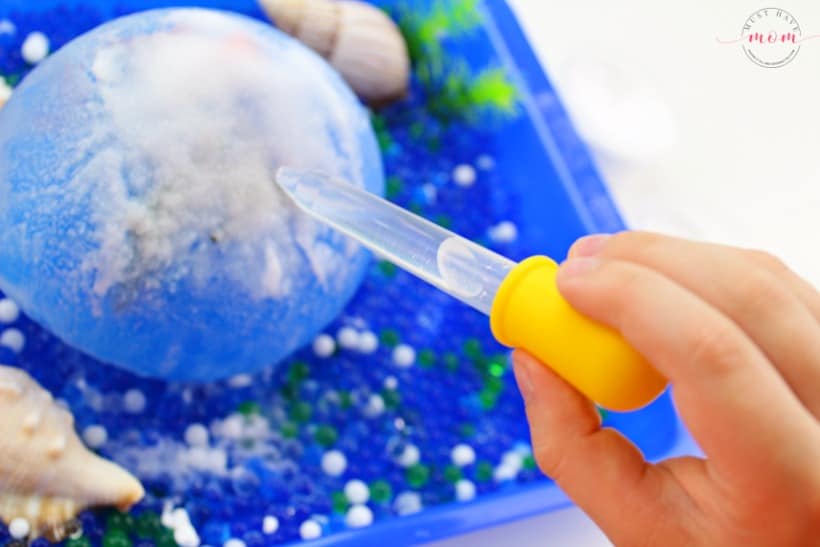 Use a medicine dropper to suck up water or vinegar and squirt it onto the frozen ball. What is melting the ice better or faster?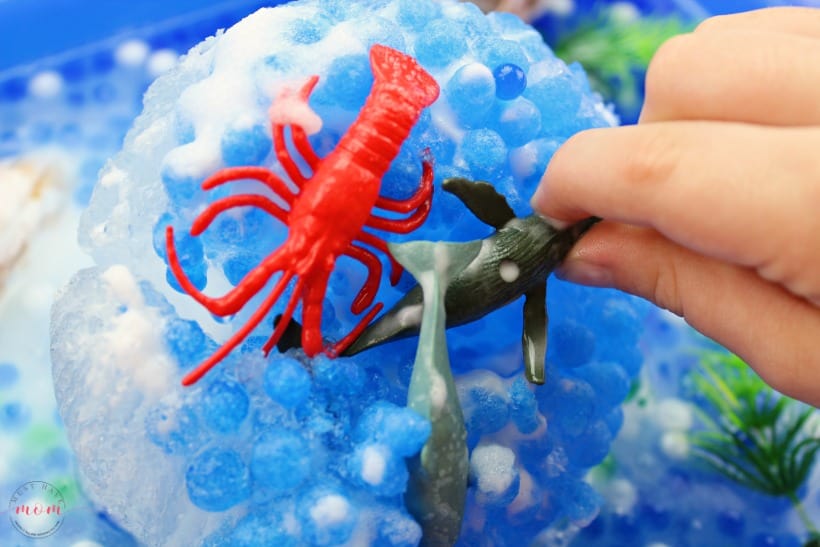 Try using warm water. This is a really fun outdoor activity for a HOT day. Let your children sit outside and rescue the different sea animals inside the frozen balls.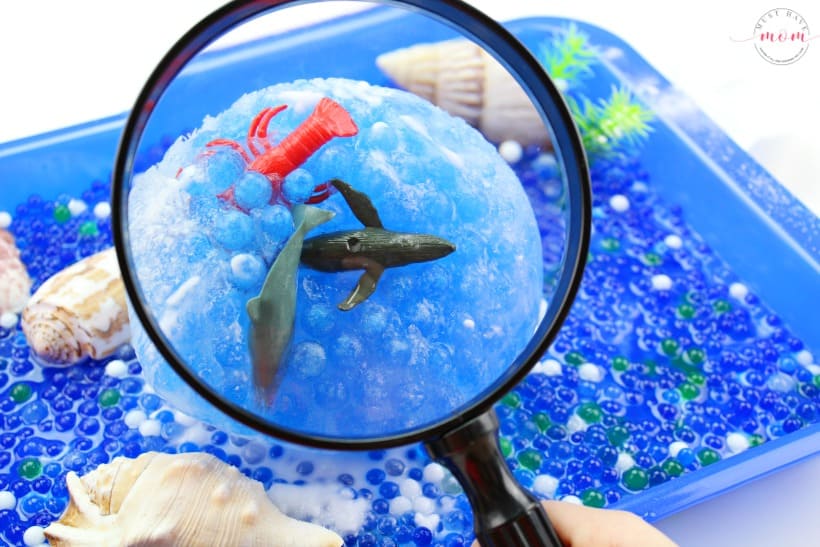 Try using a magnifying glass to see what the sea animals look like close up!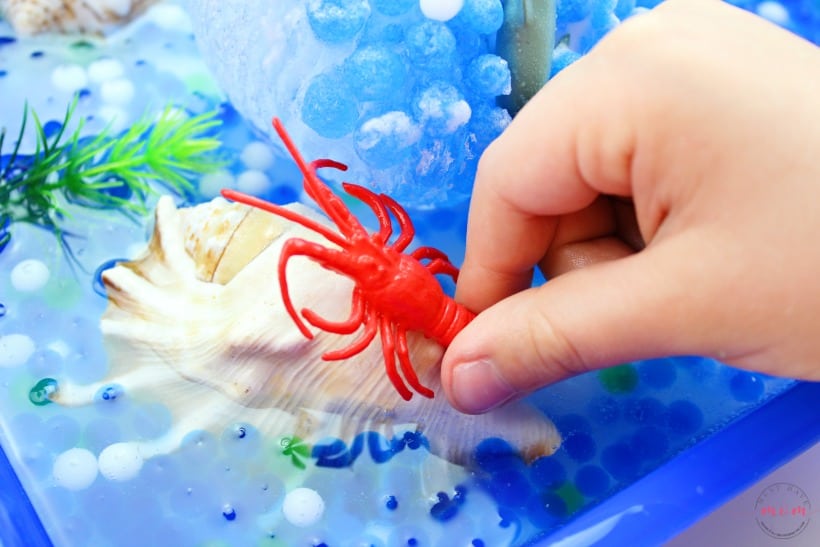 Once the ice has melted then your child can pay with the ocean sensory bin and all of the sea animals they rescued from the ice! It provides hours and hours of fun sensory play!
Pin Frozen Ocean Sensory Bin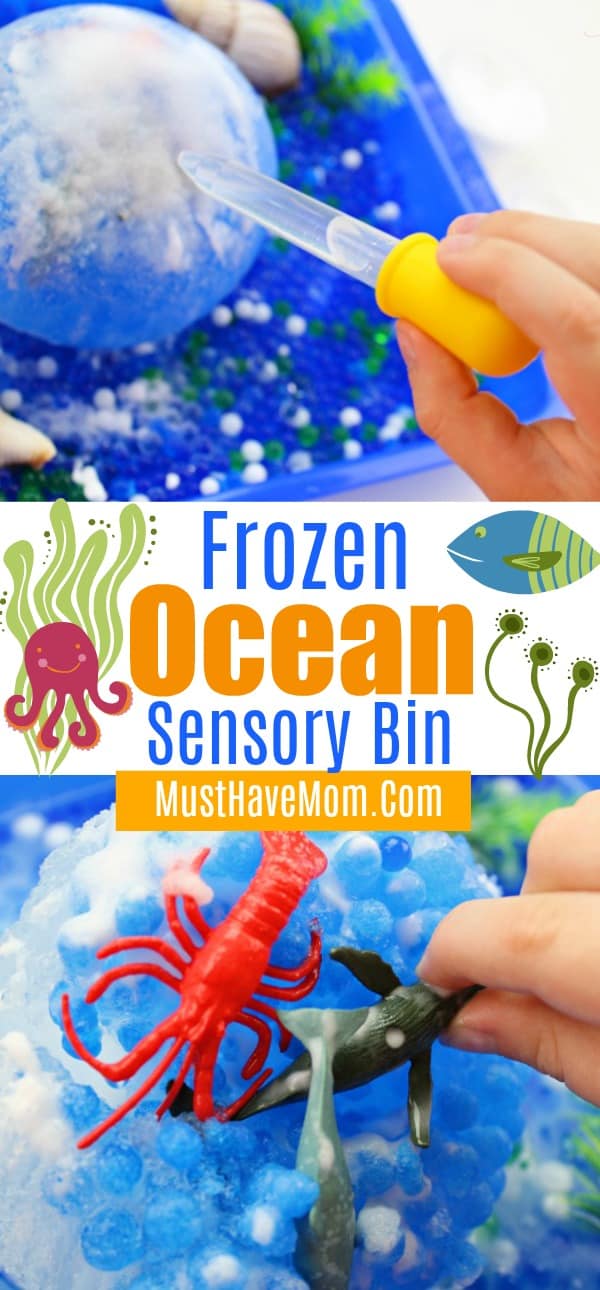 Buy Frozen Ocean Sensory Bin Supplies Now