Bug Scavenger Hunt For Kids with Free Printable!
This bug scavenger hunt for kids is so much fun! I've got the free printable outdoor scavenger hunt for you, and I'll show you how to make it fun and keep the kids entertained outside while they explore nature and learn about bugs!
This super amazing post has been sponsored by S-L Snacks National, LLC who wanted to bring you this super awesome kid's activity to make your days a little bit brighter. All thoughts and opinions are my own.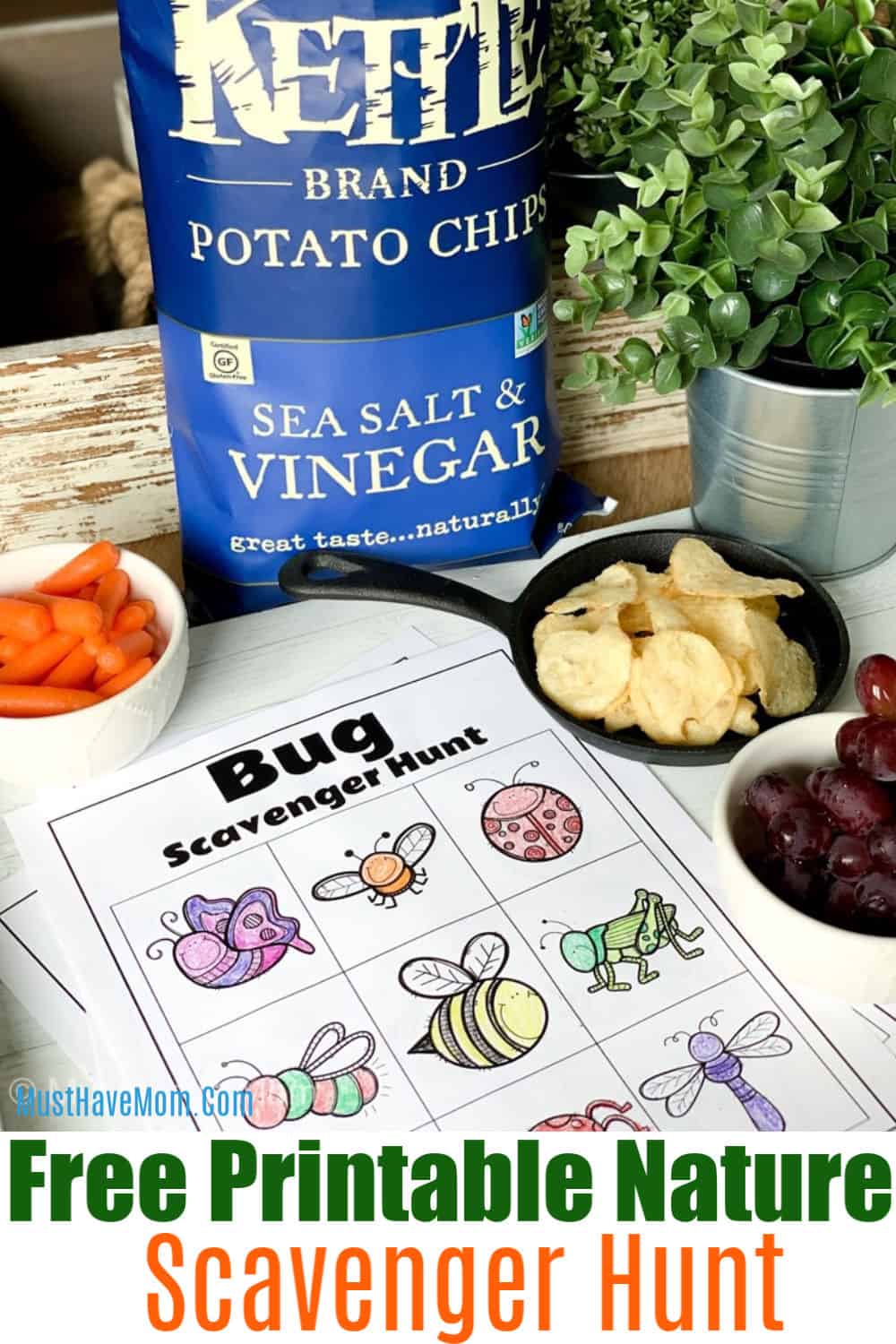 Scavenger Hunt For Kids
A scavenger hunt is an activity where participants gather items from a list (without buying them) and compete in small groups to gather all of the items on the list first. Whichever group gathers all the items first wins! This outdoor scavenger hunt for kids can be played in groups or individually. You could even have a single child do it! The child also doesn't need to be able to read. We designed our nature scavenger hunt printable to use pictures instead of words, so kids of any age can participate.
What You'll Need For A Bug Scavenger Hunt
The great thing about doing an outdoor scavenger hunt for kids is that it gets them outdoors, requires very few supplies and it enables them to learn while having fun! Here's what you'll need for your bug scavenger hunt:
bug scavenger hunt printable (get it for free here)
crayons
prize – we did a snack picnic at the end with Kettle Brand® Chips and Snack Factory® Pretzel Crisps® Snacks, carrots, and grapes (we got everything at Walmart)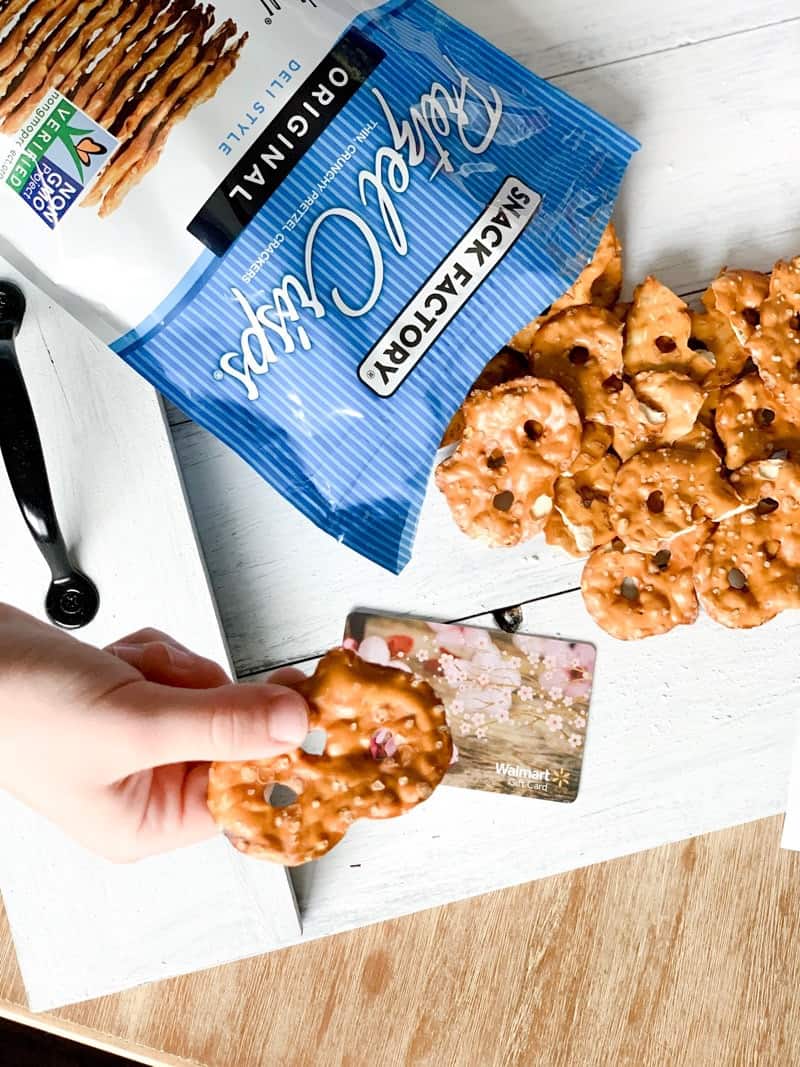 Free $5 Walmart eGift Card
We picked up all the snacks we'd need for our scavenger hunt picnic at Walmart. Grab some fresh fruits and veggies along with Kettle Brand® Chips in the snack aisle and Snack Factory® Pretzel Crisps® Snacks in the deli area. As a bonus (which makes this a virtually free activity), starting May 20th you can buy $15 worth of participating Cape Cod Waves®, Kettle®, Late July®, Snack Factory®, and Snyder's of Hanover® products between May 20, 2019 – June 30, 2019 in one transaction and snap a picture of your receipt, ensuring all the items are in view, and email the photo to [email protected] by July 13. Once your purchase have been validated, you will receive a code. You can redeem that code at www.summersnacking.com by July 27 to receive a $5 Walmart eGift Card! Find a local Walmart here, buy $15 in products like I did, and then snap a photo of your receipt and redeem your $5 Walmart gift card online! Super easy! It literally takes under a minute.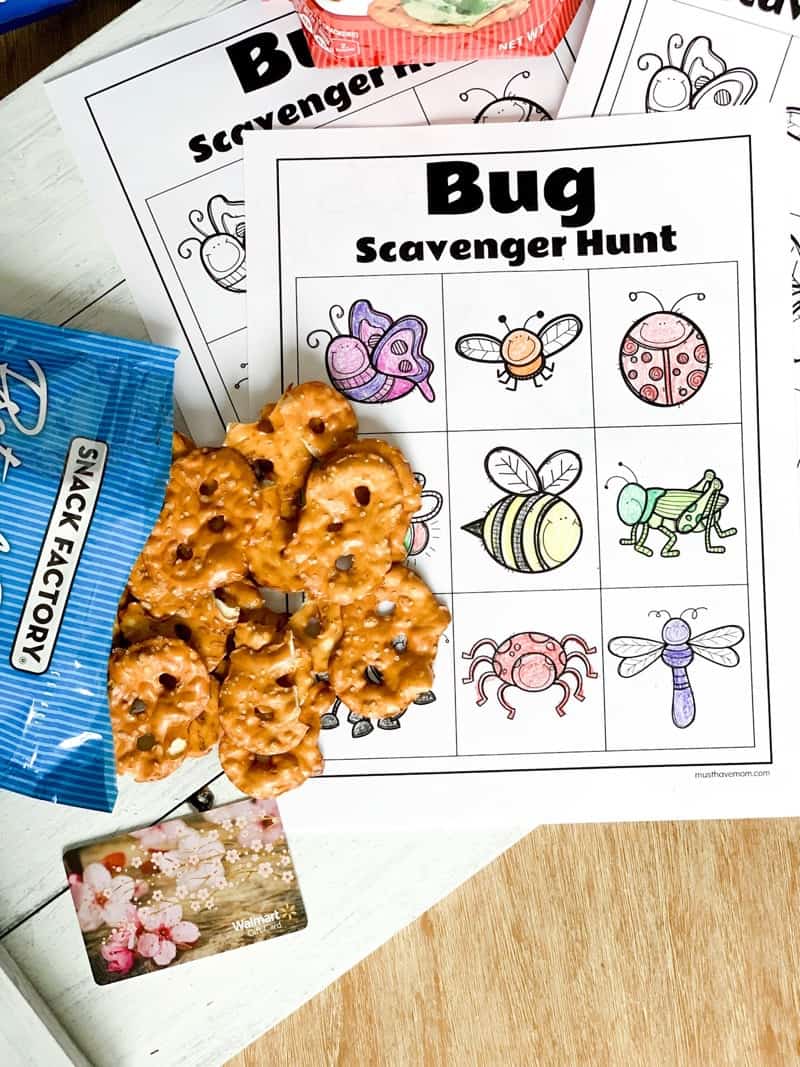 How The Bug Scavenger Hunt Works
Once you have gathered your supplies, it's time to do the outdoor scavenger hunt for bugs! Print our free scavenger hunt printable (here) and give one to each child that is participating. You can choose to do the scavenger hunt individually or in teams. Decide this now.
Then, instruct the kids to go outside and search for each of the bugs pictured in the scavenger hunt printable. Once they find one, they can either cross it off or color it in using crayons. We colored it in because it adds to the activity by giving them the chance to color as well as hunt.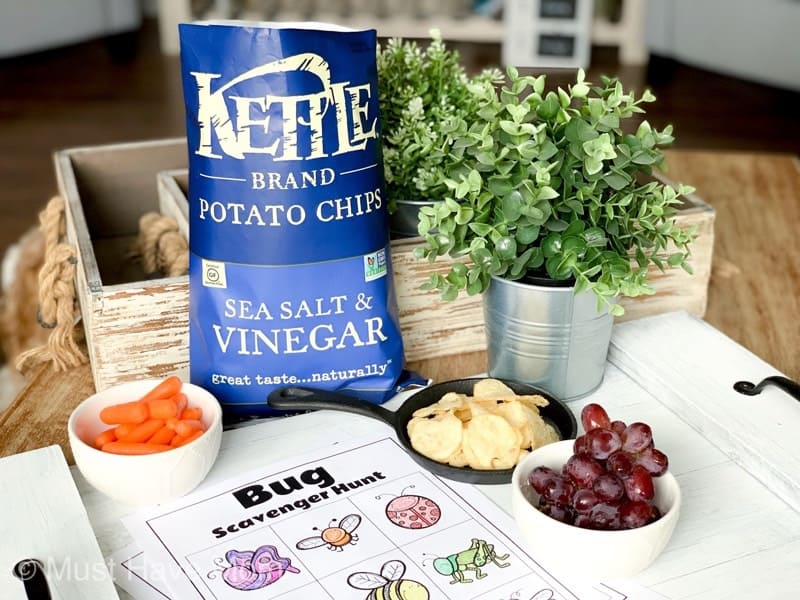 Scavenger Hunt Prize
Once they have found all the bugs on the list, then they are done and can report to the prize station! You can decide what the prize is. You can use a small toy, reward, or just use the snack picnic as the prize, like we did!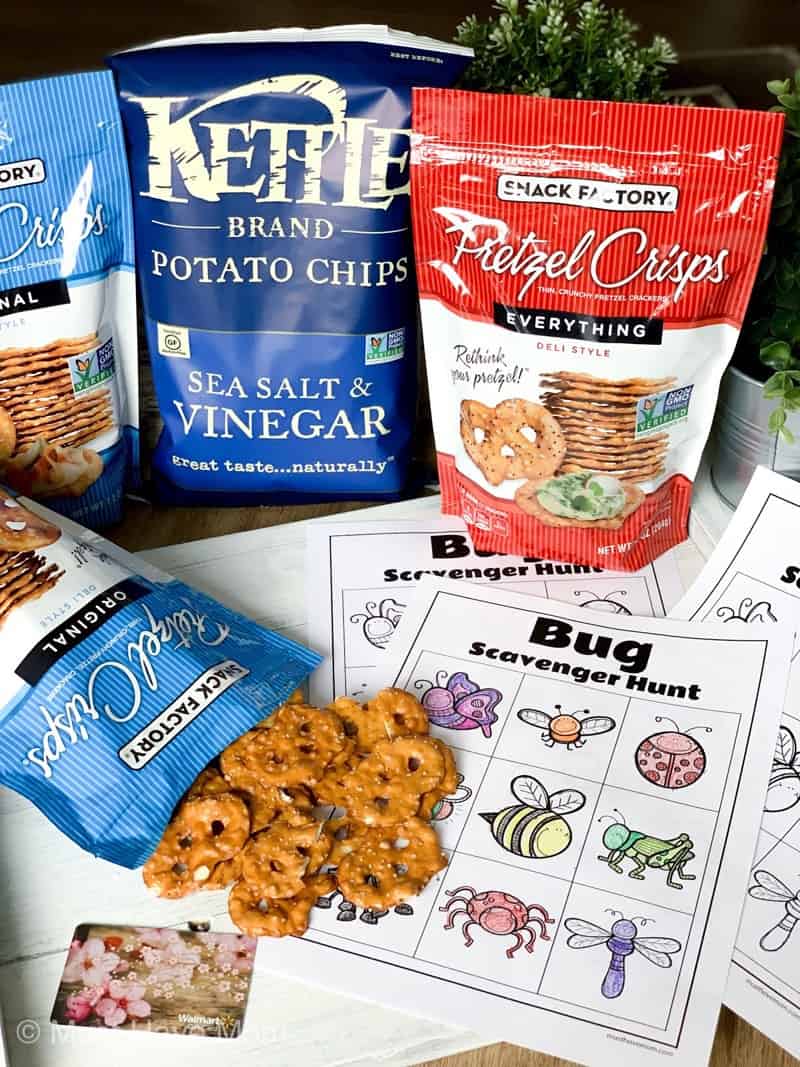 This is an excellent scavenger hunt to do while camping, while in the backyard or at the park!
Why Do A Scavenger Hunt?
Scavenger hunts are really fun for kids! Not only are they a fun activity to occupy some of their time but they allow kids to learn all sorts of fun skills such as searching, thinking critically, learning to match a bug to the list photo, and so much more! This is more than just a fun kid's activity. It's a learning opportunity!
Summer Camp At Home
Hosting your own summer camp at home is a great way to get outdoors and keep the kids entertained all summer long. We've got lots more summer camp at home ideas coming, so be sure to subscribe here so you don't miss them!
We LOVE scavenger hunts because they are fun and kids get to learn new things! Don't miss our 10 free scavenger hunt printables for kids here, too!
Pin Scavenger Hunt For Kids