If there is ONE tip I could give you to save money on groceries (as the costs continue to rise) and eat healthier, it would be to utilize meal planning!! By planning your family's meals ahead of time you not only have a plan in place, but you can grocery shop for only those NEEDED ingredients instead of impulse buying. You also eliminate the last minute pizza or Chinese takeout order and instead eat a healthy, wholesome meal. I have put together an entire page of my favorite meal planning resources that I myself use for our family of 6. I meal plan every Sunday and it has changed the way our household runs. We sit down together as a family for dinner every night. It changes the dynamic and allows for some amazing family conversation too! Need some ideas? Grab my free conversation starters printable! My kids LOVE doing this!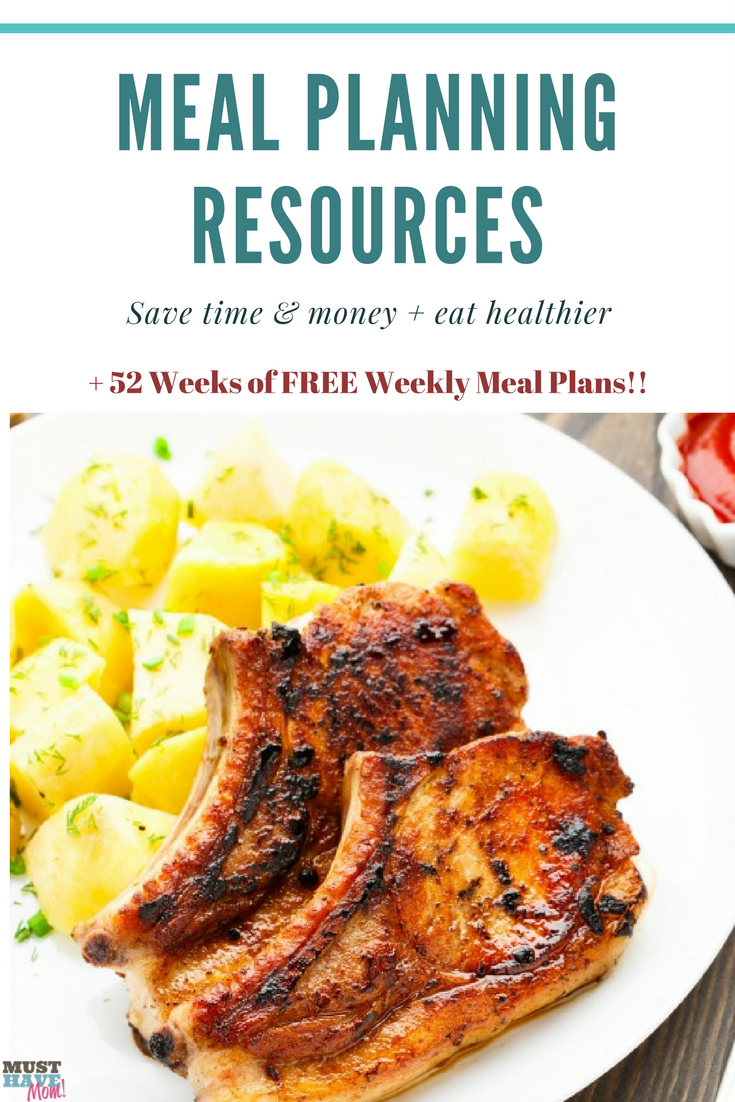 Meal Planning Resources
Start here for a comprehensive list of meal planning resources that can help get your family on track for weekly dinner menus! Once you start doing this you will not want to go back to the old way.
Here are some of my favorite meal planning tools. These make meal planning easy! You definitely don't need ALL of them but a combination of them will help make your weekly meal planning go smoother!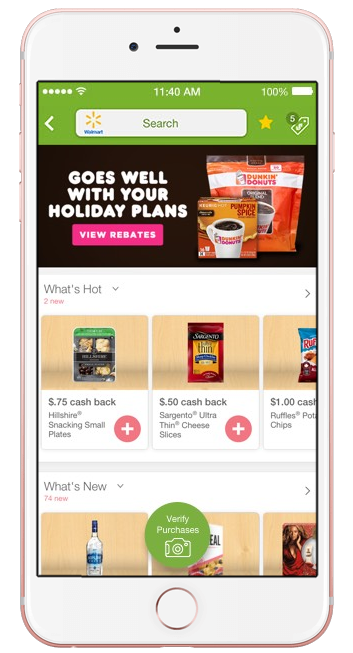 In order to save money on groceries even further (besides meal planning), I use the iBotta savings app to save on things I plan on buying anyway. It's really easy to use and just requires you to scan your receipt and earn cash back. If you sign up through my link you'll also score $10!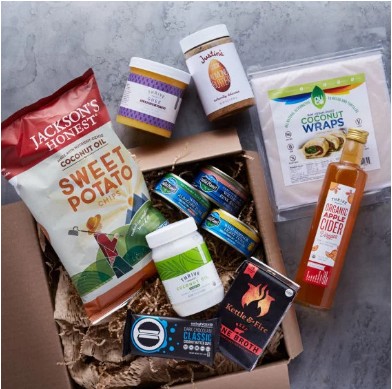 We have really been on a mission to eat as much clean, organic, non-GMO food as possible. We have seen great health results in return. We live in a rural area and organic or non-GMO ingredients can sometimes be hard to find. I use Thrive Market to get all of my essentials at prices lower than my local grocery stores! Grab 15% off and free shipping with my link. You might be surprised at how much money you can save with Thrive Market.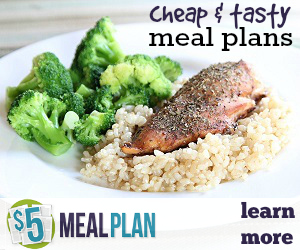 If you are feeling overwhelmed with creating your own weekly meal plans then you can sign up for $5 meal plan partners and they will email you a weekly meal plan complete with shopping lists and printable recipes. This only costs $5 a month and the time savings that you'll get in return is well worth it in my opinion. I easily spend hours each month meal planning. Are those hours spent scouring cookbooks, pinterest, recipe boxes and others, not to mention creating ingredient lists, worth $5 to you? Need gluten free? They have that plan too! They've got you covered. Well worth the $5! Grab a free 14 day trial and see if it's for you!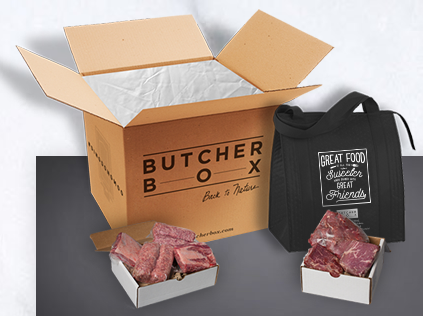 Since we have been moving away from GMO products that also means we like to buy grass-fed beef, organic chicken and heritage bred pork products. They are VERY hard to find (in fact less than 1% of the US beef products are grass-fed) so ButcherBox has been a godsend! They deliver amazing cuts of grass-fed beef, organic chicken and the tastiest pork I've ever had to my doorstep each month. Want to try it? I've talked them into giving you FREE non-GMO BACON and $10 off when you do!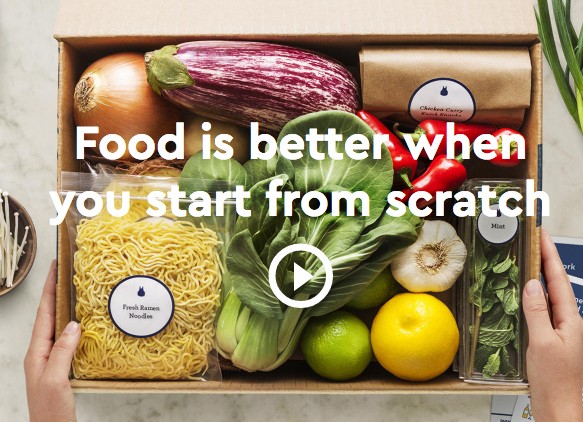 Blue Apron will deliver fresh, seasonal ingredients, meat with no added hormones and everything else you need to make amazing meals from scratch without having to meal plan and grocery shop. They have affordable options for couples and families! Give it a try and get $30 off your first order!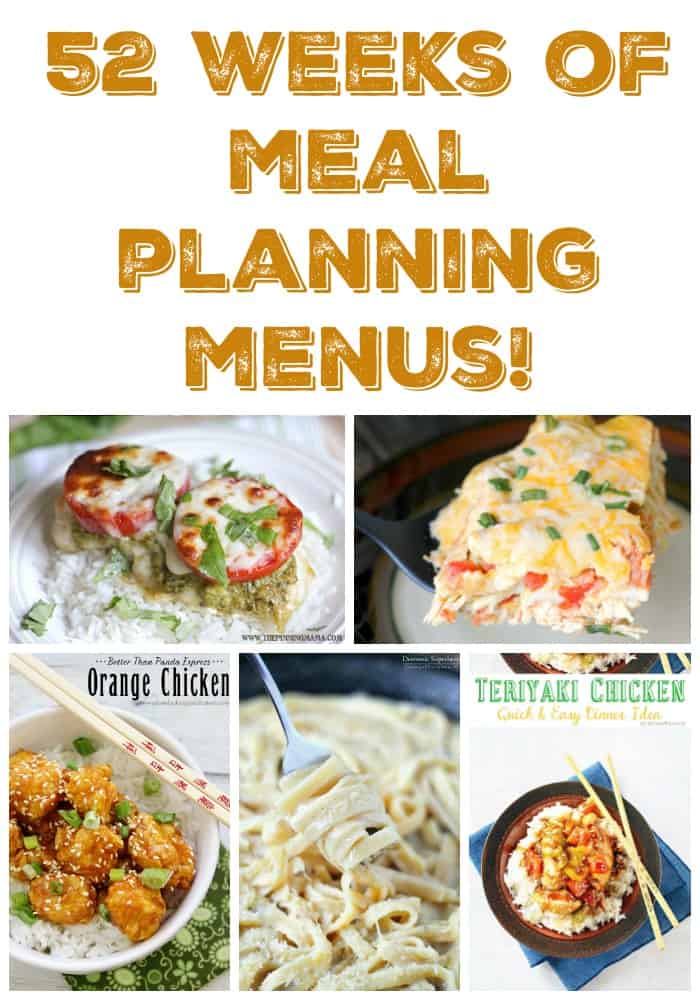 52 Weeks of FREE Weekly Meal Planning Menus
Each week I share a new weekly meal plan to help you get your meal planning wheels turning! You don't have to use every recipe on the meal plan but it's a great starting point. Grab a couple new recipes from the meal plan, grab a couple stand-by favorites and add in a couple pinterest finds and you've got an easy weekly meal plan! As each meal plan goes live I will continue to update this list!