7 Weeknight Dinner Ideas For Busy Families! Weekly Meal Plan – Week 18
We are back with another weekly meal plan all in hopes of making your life just a little bit easier. You'll find a wide variety of easy weeknight dinner ideas sure to please even the pickiest eater in your house. Make sure to check back next week for another weekly meal plan!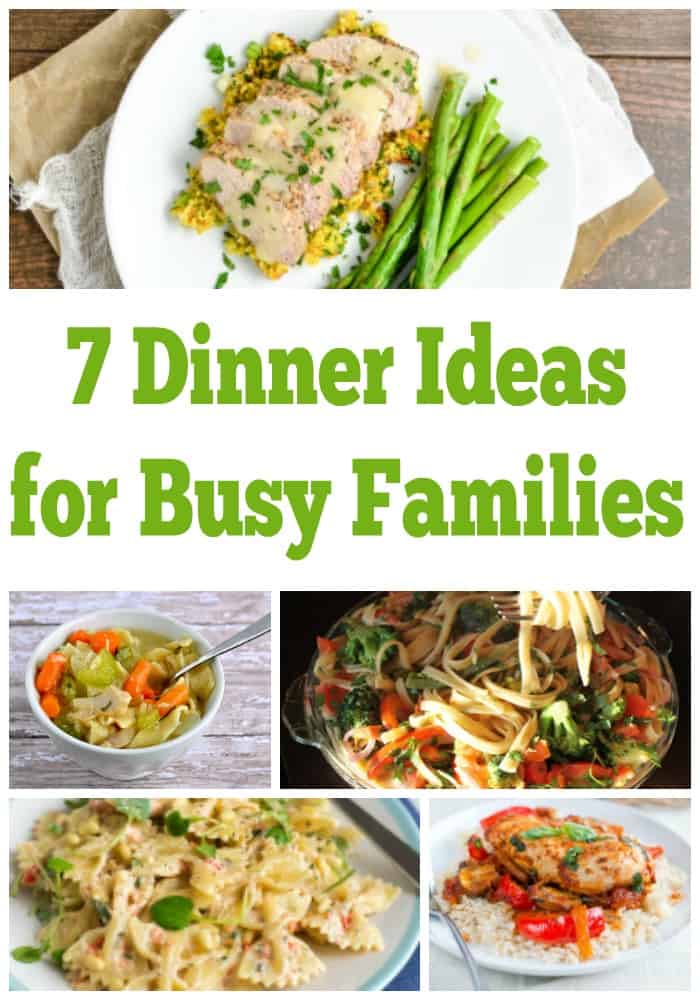 Week 18 Meal Plan
Monday – Add a little spice to your life with this Cajun Vegetable Pasta.
Tuesday – This Chicken Vegetable Cream Sauce recipe will even have the kids asking for more.
Wednesday – Here's a yummy Quick Chicken Noodle dish.
Thursday – This Roasted Lemon Pepper Pork Tenderloin looks amazing. I can't wait to make it for my family.
Friday – You can't go wrong with this One Skillet Chicken Cacciatore dish.
Saturday – Even the kids will ask for seconds after eating this Broccoli Italian Sausage Bake.
Sunday – I'm excited to cook up this Creamy Peppadew Pasta.
I hope these weekly meal plans help you to organize your weekly meals and plan in advance for the upcoming week. By doing this you'll save time, money and frustration! Don't like a dish listed here? Grab a different meal idea from one of my previous weekly meal plans and swap it out! Be sure to check out my free printable weekly planner and grocery list to make planning your week a breeze!