7 Dinner Ideas For Your Weekly Meal Plan – Week 24
We are back with another weekly meal plan all in hopes of making your life just a little bit easier. You'll find 7 dinner ideas for your weekly meal plan this week. Make sure to check back next week for another weekly meal plan!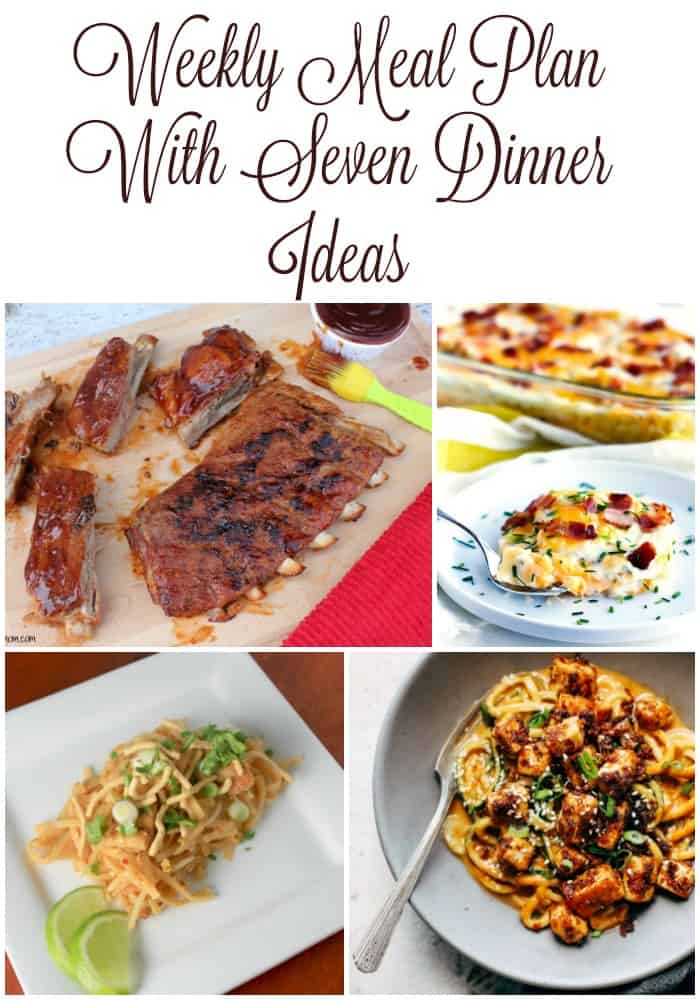 Week 24 Meal Plan
Monday – This One Pot Vegetarian Chilli Mac is packed with flavor!
Tuesday – Give these Buffalo Chicken Enchiladas a try this week, you won't be disappointed. `
Wednesday – These BBQ Ribs are so easy to make and so tasty.
Thursday – I'm so excited to try this Cheesy Pierogi Lasagna dish.
Friday – These Sesame Zoodles are so tasty and easy to make.
Saturday – Chicken Pad Thai has never tasted better, not to mention it's so easy to make!
Sunday – Give this Slow Cooker Pot Roast a try, you'll love it!
I hope these weekly meal plans help you to organize your weekly meals and plan in advance for the upcoming week. By doing this you'll save time, money and frustration! Don't like a dish listed here? Grab a different meal idea from one of my previous weekly meal plans and swap it out! Be sure to check out my free printable weekly planner and grocery list to make planning your week a breeze!