7 Nights of Dinner Recipes: Weekly Meal Plan – Week 21
We are back with another weekly meal plan all in hopes of making your life just a little bit easier. You'll find a wide variety of dinner ideas with these 7 nights of dinner recipes. Make sure to check back next week for another weekly meal plan!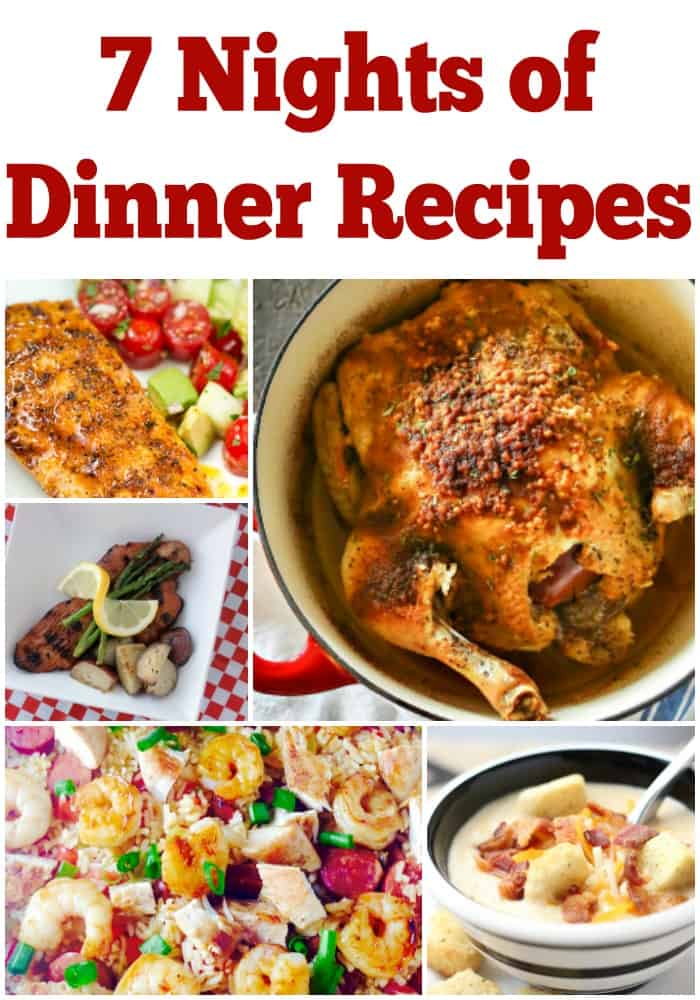 Week 21 Meal Plan
Monday – This Marinated Turkey Cutlets dish is a family favorite in my home.
Tuesday – If you love fish then this Cedar Plank Grilled Salmon recipe is for you.
Wednesday – This Honey Chipotle Chicken is a little sweet with a hint of spicy.
Thursday – This dish is easy to make and packed full of flavor. You'll love this 30-Minute Jambalaya recipe.
Friday – Here's a tasty Slow Cooker Chicken Parmigiana recipe.
Saturday –  Warm up with this Dutch Oven Garlic Chicken dish.
Sunday – The kids just might eat their veggie's with this Creamy Cauliflower Chowder.
I hope these weekly meal plans help you to organize your weekly meals and plan in advance for the upcoming week. By doing this you'll save time, money and frustration! Don't like a dish listed here? Grab a different meal idea from one of my previous weekly meal plans and swap it out! Be sure to check out my free printable weekly planner and grocery list to make planning your week a breeze!