7 Tasty Dinner Ideas For Busy Families! Weekly Meal Plan – Week 26
This week I have 7 tasty dinner ideas for busy families to supplement your weekly meal plan all in hopes of making your life just a little bit easier. You'll find a wide variety of dinner ideas sure to please even the pickiest eater in your house. Make sure to check back next week for another weekly meal plan!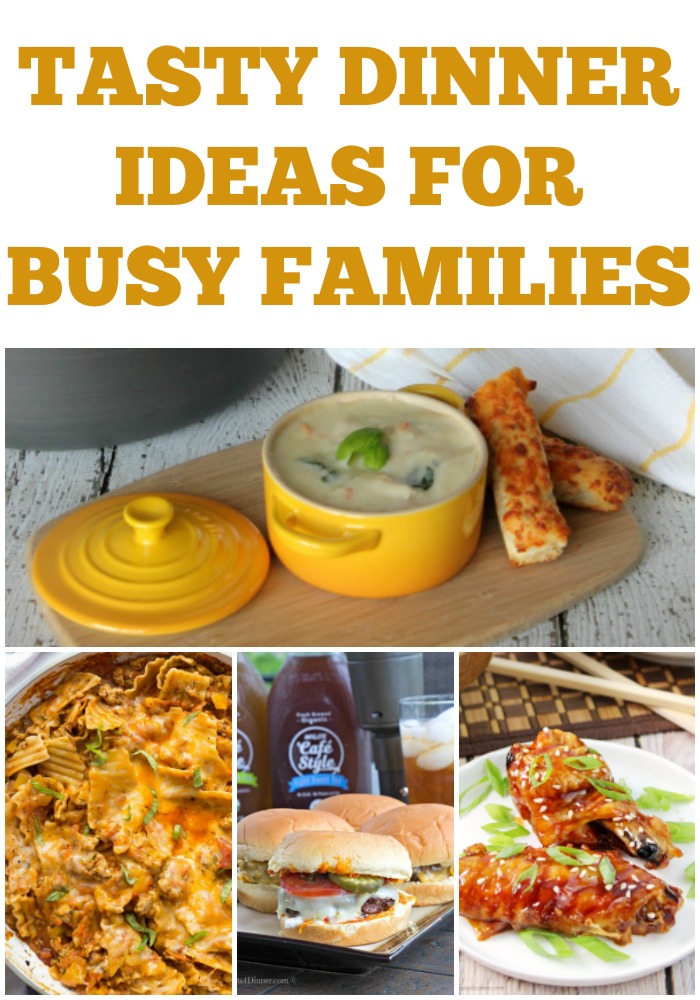 Week 26 Meal Plan
Monday – This One Pot Skillet Lasagna cooks up in 30-minutes! How can you beat that?
Tuesday – These Slow Cooker Chicken Fajitas are full of flavor from cooking all day.
Wednesday –  If you love a good burger this Ultimate Cheeseburger should be on your list!
Thursday – Olive Garden has the best soup and my family loves this Copycat Chicken Gnocchi Soup.
Friday – This yummy Green Chile and Chicken Carbonara is a must try!
Saturday – You're going to love these Asian Sticky Wings, so tasty!
Sunday – Even the kids will like this Crispy Chicken Salad with Cheddar and Bacon!
I hope these weekly meal plans help you to organize your weekly meals and plan in advance for the   upcoming week. By doing this you'll save time, money and frustration! Don't like a dish listed here? Grab a different meal idea from one of my previous weekly meal plans and swap it out! Be sure to check out my free printable weekly planner and grocery list to make planning your week a breeze!