Weekly Meal Plan – Week 7
We are back with another weekly meal plan all in hopes of making your life just a little bit easier. You'll find a wide variety of dinner ideas sure to please even the pickiest eater in your house. Make sure to check back next week for another weekly meal plan!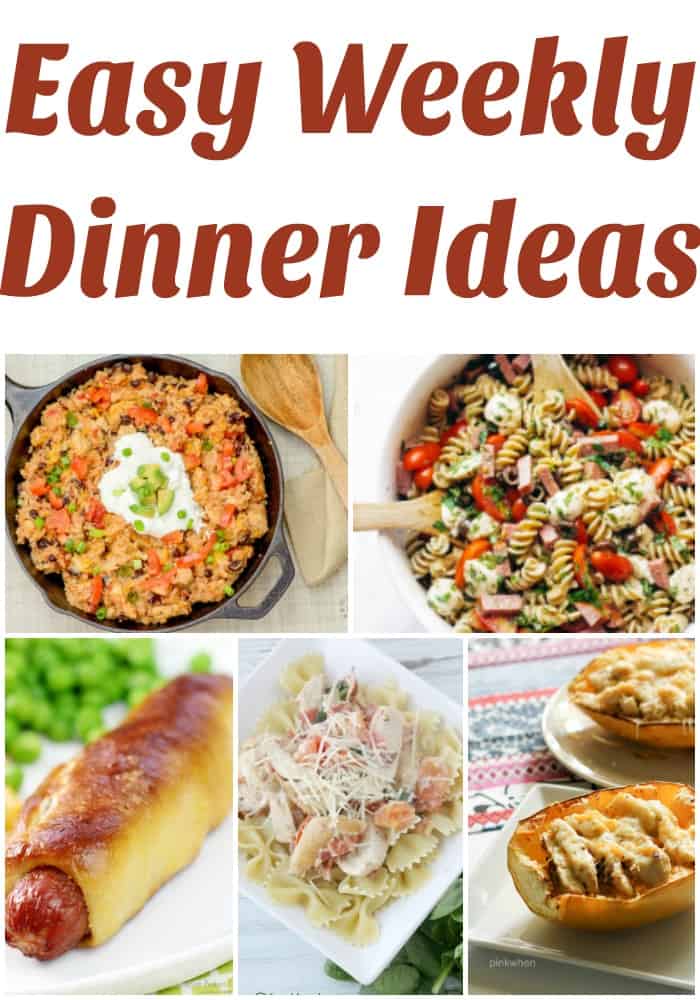 Week 7 Meal Plan
Monday – Have you tried spaghetti squash? This Cheesy Chicken Spaghetti Squash is so yummy!
Tuesday – I'm a huge fan of one skillet dishes and this Italian Chicken Garlic Dish is amazing.
Wednesday – Chipotle doesn't have anything on these One Pan Chicken Burrito Bowls. A must try!
Thursday – My family loves chicken cordon bleu and this Creamy Chicken Cordon Bleu Pasta Bake was loved by all.
Friday – You can't go wrong with a good Italian Pasta Salad. It's a light dinner perfect for those quick dinner nights.
Saturday – This Mushroom Stroganoff Skillet is hearty and easy to make.
Sunday – My kids went crazy for these Easy Pretzel Hot Dogs. Give them a try!
I hope these weekly meal plans help you to organize your weekly meals and plan in advance for the upcoming week. By doing this you'll save time, money and frustration! Don't like a dish listed here? Grab a different meal idea from one of my previous weekly meal plans and swap it out! Be sure to check out my free printable weekly planner and grocery list to make planning your week a breeze!