7 Easy Week Night Dinners – Weekly Meal Plan – Week 17
We are back with another weekly meal plan all in hopes of making your life just a little bit easier. You'll find a wide variety of dinner ideas sure to please even the pickiest eater in your house. This week I have 7 easy week night dinners for you to pull from for your weekly meal plan. Make sure to check back next week for another weekly meal plan!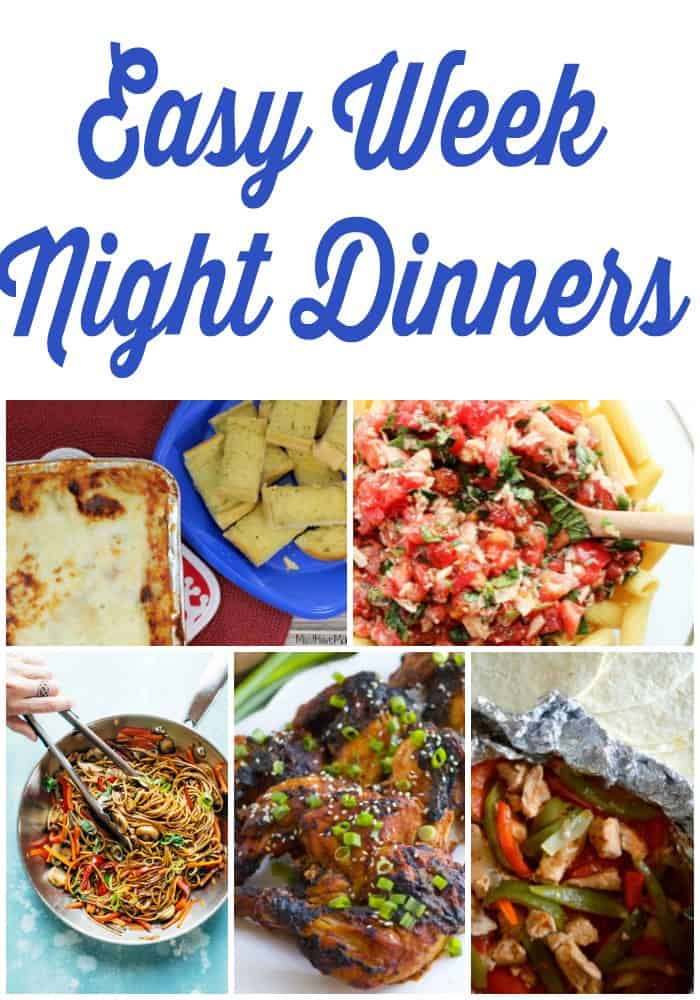 Week 17 Meal Plan
Monday – Here's a fun and tasty way to get the kids to eat their veggies. Give this Baked Parmesan Zucchini a try.
Tuesday – Love seafood? If so, you'll love this Seafood Margherita Pasta.
Wednesday – Have you ever tired game hens? You'll want to try this Grilled Game Hens recipe.
Thursday – I love batch cooking and this Easy Lasagna Recipe is good fresh or straight from the freezer.
Friday – These Turkey Fajitas Foil Packets are so easy to make and very tasty.
Saturday – Chinese food isn't always the easiest to cook but this recipe is so simple. Make sure to try this Lo Mein.
Sunday – This Crockpot BBQ Brisket is the perfect Sunday dinner.
I hope these weekly meal plans help you to organize your weekly meals and plan in advance for the upcoming week. By doing this you'll save time, money and frustration! Don't like a dish listed here? Grab a different meal idea from one of my previous weekly meal plans and swap it out! Be sure to check out my free printable weekly planner and grocery list to make planning your week a breeze!