Meal Plans for Every Week of the Year – Week 28
Life in general is just busy. Most days we moms can't tell if we are coming or going. I want to help by taking the stress out of dinner! In this weekly meal plan you'll find a wide variety of dinner ideas sure to please even the pickiest eater in your house. Make sure to check back next week for another weekly meal plan!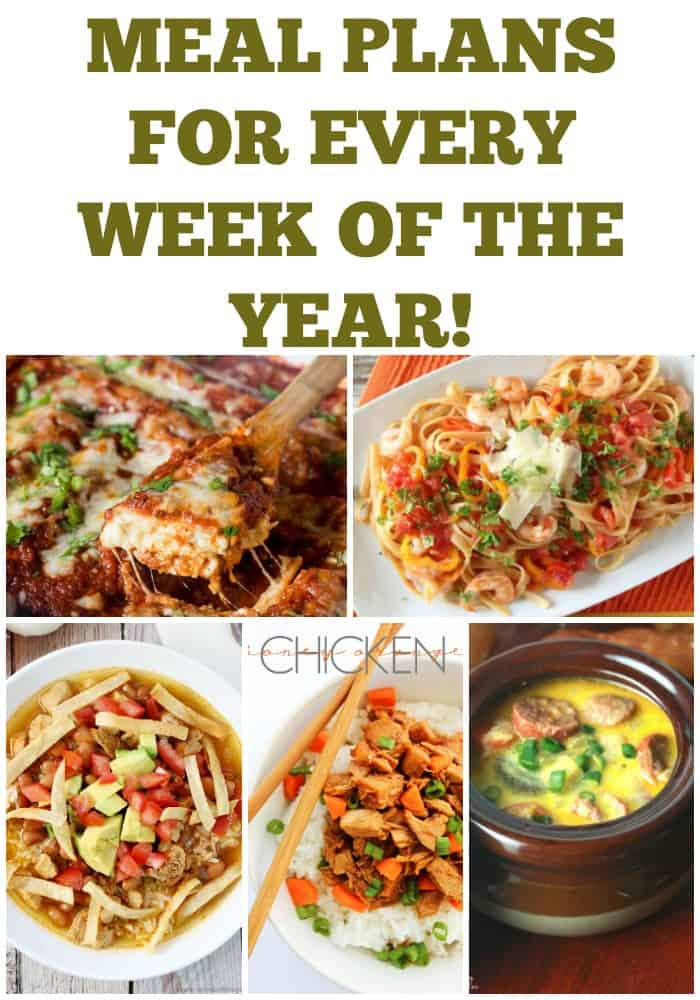 Week 28 Meal Plan
Monday -This Louisiana Beer Cheese Soup is packed with flavor and a pretty unique recipe.
Tuesday – This Slow Cooker Honey Orange Chicken is perfect for those busy days.
Wednesday -My family loved this Creamy Bruschetta Chicken with Rice!
Thursday – Anytime I make this Spicy Shrimp Pepper Pasta my family lights up. It's tasty and so easy to make.
Friday – Manicotti is one of my favorite foods and I'm impressed with this Homemade Three Cheese Manicotti.
Saturday – You'll want to add this Slow Cooker Salsa Verde Chicken Tacos recipe to your weekly meal plan.
Sunday -This Mexican Chicken and Rice Soup is perfect for those rainy days.
I hope these weekly meal plans help you to organize your weekly meals and plan in advance for the upcoming week. By doing this you'll save time, money and frustration! Don't like a dish listed here? Grab a different meal idea from one of my previous weekly meal plans and swap it out! Be sure to check out my free printable weekly planner and grocery list to make planning your week a breeze!