Weekly Meal Plan – Week 4
We are back with another weekly meal plan all in hopes of making your life just a little bit easier. You'll find a wide variety of dinner ideas sure to please even the pickiest eater in your house. Make sure to check back next week for another weekly meal plan!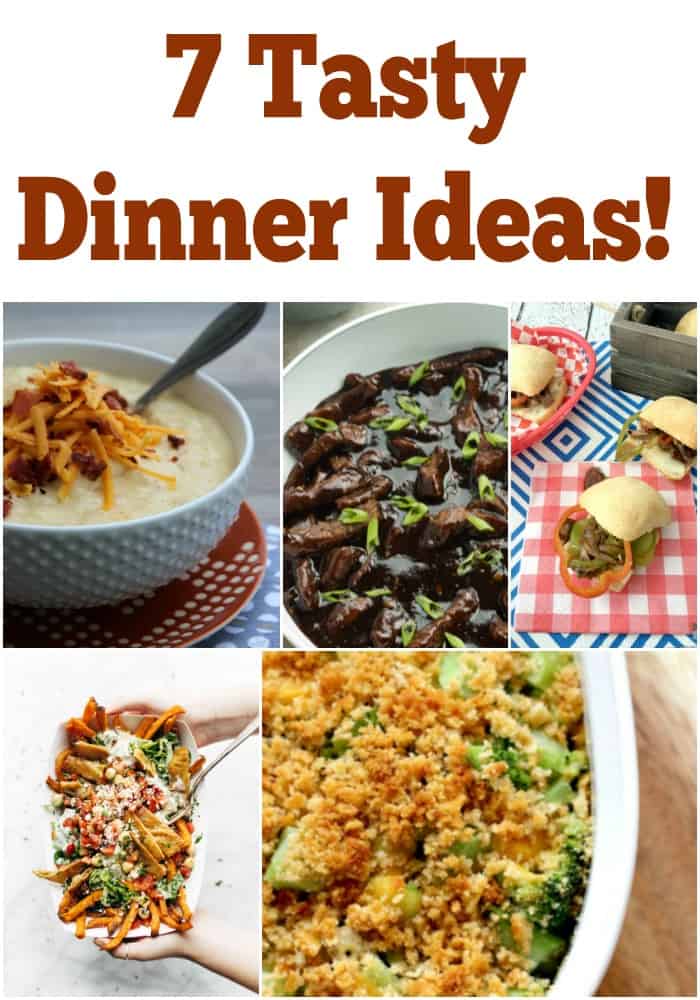 Meal Plan Week 4
Monday –  Do you love a good philly cheesesteak? If so you'll have to add this Philly Cheesesteak Hamburger Helper dish to your weekly menu!
Tuesday – Here's a quick and easy Maple & Ginger Beef recipe that's cooked in under 30-minutes!
Wednesday –  One of my favorite ways to get my kids to eat their veggies is by hiding in in a yummy dinner. Kids will devour this Cheesy Broccoli Casserole.
Thursday – You can't go wrong with a hearty Baked Potato Soup.
Friday – If you are looking for something new to add to your weekly menu these Street Cart Fries are a must!
Saturday – You can't go wrong with a good burger but this one is not only tasty but healthy. You'll love this Tuscan Chicken Burger.
Sunday – Another philly dish because we simply can't get enough. This Philly Cheesesteak dish is done in under 30-minutes.
This week is all about soul food that will keep your belly full and your body warm! Fall is in the air and I just love some yummy comfort food to warm me up! I hope these weekly meal plans help you to organize your weekly meals and plan in advance for the upcoming week. By doing this you'll save time, money and frustration! Don't like a dish listed here? Grab a different meal idea from one of my previous weekly meal plans and swap it out! Be sure to check out my free printable weekly planner and grocery list to make planning your week a breeze!