7 Tasty Dinners! Weekly Meal Plan – Week 10
We are back with another weekly meal plan all in hopes of making your life just a little bit easier. You'll find a wide variety of dinner ideas sure to please even the pickiest eater in your house. Use these 7 tasty dinners to plan your meals for this week! Make sure to check back next week for another weekly meal plan!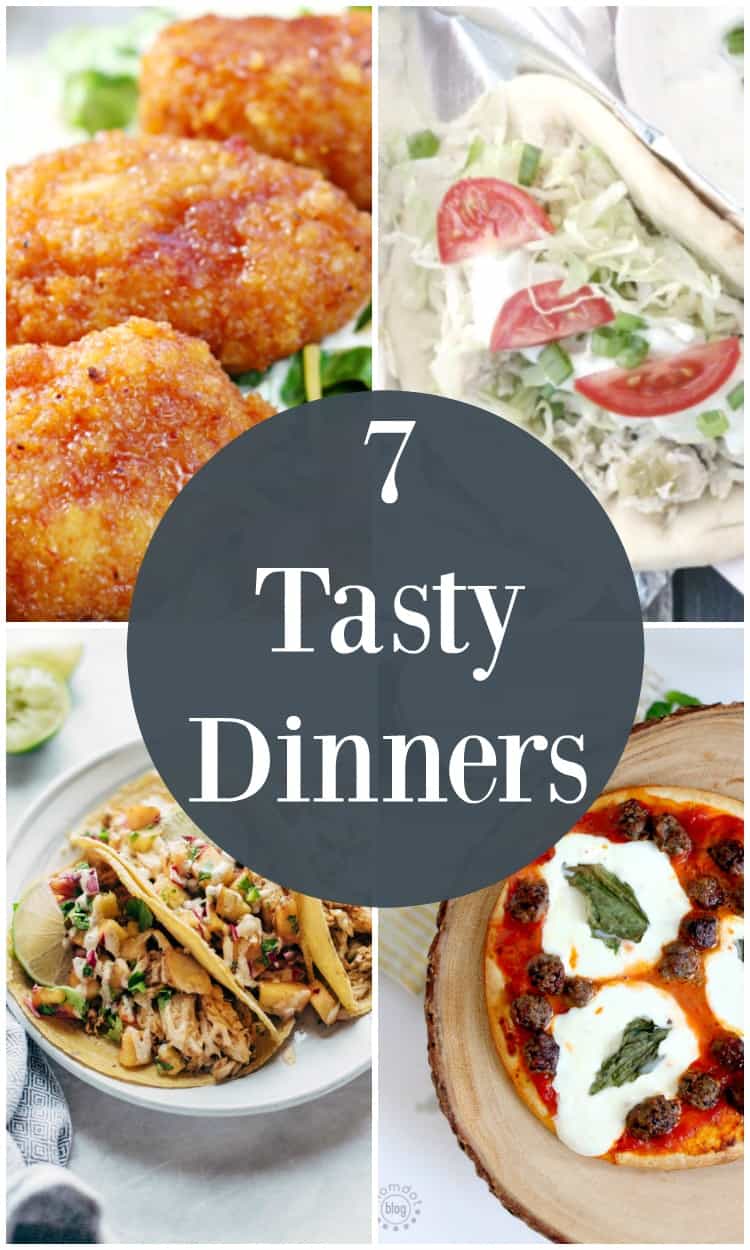 Week 10 Meal Plan
Monday – You can never go wrong with a good slow cooker meal. This Chicken Gyros with Tzatziki Sauce is cooked all day in the slower cooker and so yummy!
Tuesday – Get the kids to eat their veggies with this Alfredo Chicken Broccoli dish.
Wednesday – Here's a new twist on taco night! This Pork Taco Casserole looks amazing.
Thursday – The kids are going to love this Meatball Pizza recipe. Huge hit for those of you with young ones!
Friday – These Ranch Honey BBQ Chicken Tacos are so tasty its sure to be a favorite!
Saturday – When I find a great deal on chicken thighs, I love to cook up this Blackened Chicken Thighs recipe. You'll love it! It's packed with flavor.
Sunday –  I'm all about the tacos this week! There are just so many yummy ways to enjoy tacos that I had to add this Easy Chili Lime Fish Taco recipe to my meal plan.
I hope these weekly meal plans help you to organize your weekly meals and plan in advance for the upcoming week. By doing this you'll save time, money and frustration! Don't like a dish listed here? Grab a different meal idea from one of my previous weekly meal plans and swap it out! Be sure to check out my free printable weekly planner and grocery list to make planning your week a breeze!