Weekly Meal Plan – Week 5
We are back with another weekly meal plan all in hopes of making your life just a little bit easier. You'll find a wide variety of dinner ideas sure to please even the pickiest eater in your house. Make sure to check back next week for another weekly meal plan!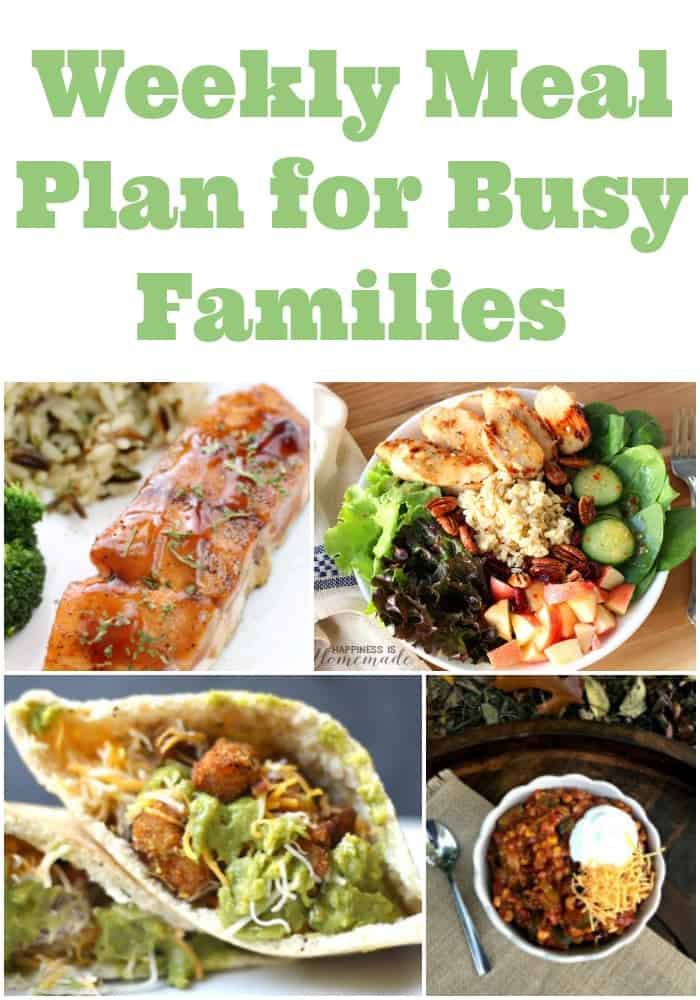 Week 5 Meal Plan
Monday – We love a good meatless Monday and this Vegetable Chili hits the spot.
Tuesday – I love a good salad and this Brown Rice Chicken Salad is so delicious.
Wednesday – Don't have time to cook? No big deal, just put together these Veggie Meatballs. You're kids will love them! l
Thursday – Would you be willing to try Dr. Pepper Glazed Salmon? Sounds crazy but it's yummy!
Friday – Chicken Pitas are a huge hit in my house. Super easy to make and portable for those weeknight sports practice.
Saturday – My kids loved a grilled cheese but these Fancy Grilled Cheese Sandwiches are good enough for the adults too.
Sunday – If you like hot dogs and philly cheesesteak then you'll have to try this Philly Cheesesteak Hot Dog.  
I hope these weekly meal plans help you to organize your weekly meals and plan in advance for the upcoming week. By doing this you'll save time, money and frustration! Don't like a dish listed here? Grab a different meal idea from one of my previous weekly meal plans and swap it out! Be sure to check out my free printable weekly planner and grocery list to make planning your week a breeze!