Weekly Meal Plan – Week 2
We are back with another weekly meal plan all in hopes of making your life just a little bit easier. You'll find a wide variety of dinner ideas sure to please even the pickiest eater in your house. Make sure to check back next week for another weekly meal plan!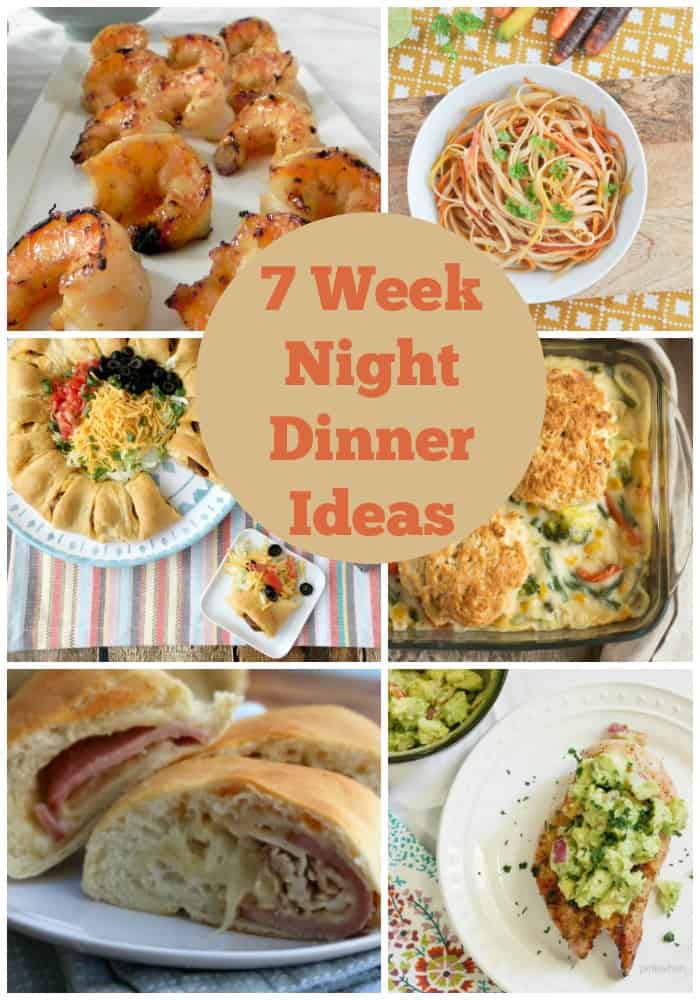 Meal Plan Week 2
Monday – This Chicken Marsala dish is simply amazing and so easy to cook. This is one that's sure to please your whole family.
Tuesday – Trying to get your kids to eat more veggies can be a battle but this Vegetable Cobbler just might make them love their veggies.
Wednesday – If you are in the mood for something light and tasty give this Grilled Chicken Avocado dish a try.
Thursday – My family loves it when I make this Meatball Taco Ring. You'll love how absolutely easy it is to make.
Friday – Beautiful, colorful and so yummy! This Lime Rainbow Linguine is a yummy dish.
Saturday – An easy way to add seafood to your weekly menu is with shrimp This Honey Lime Shrimp is sweet with a hint of acidity.
Sunday – Here's a fun twist on a traditional dish. Give this Easy Chicken Cordon Bleu Stromboli a try.
I hope this meal planning series is helping to make your week a little less stressful as well as helping you to find new meal ideas to try! It's fun to try new recipes and often it is time consuming to find them and plan a weekly meal plan. This weekly meal planning series will continue all year long so you can easily have dinner on the table each night and save some cash in your pocket by planning ahead! I hope your week is amazing!