7 Healthy Family Dinners: Weekly Meal Plan – Week 14
We are back with another weekly meal plan all in hopes of making your life just a little bit easier. You'll find a wide variety of dinner ideas sure to please even the pickiest eater in your house. This week I have 7 healthy family dinners for you to mix up your meal plan this week! Make sure to check back next week for another weekly meal plan!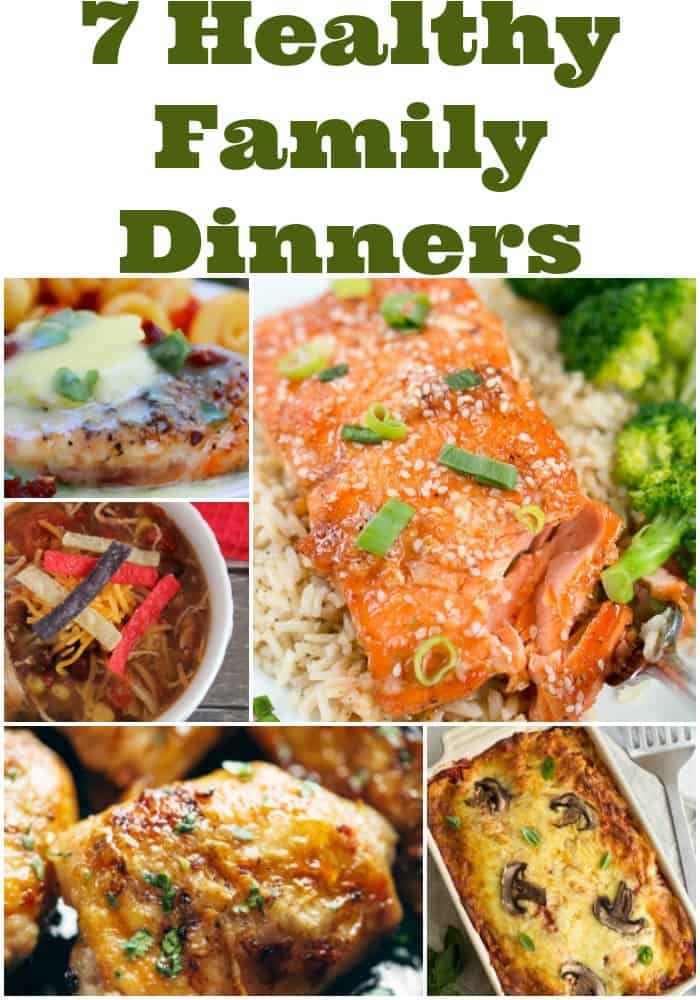 Week 14 Meal Plan
Monday – I try to add fish to our menu as much as possible but sometimes it's hard to find a good fish recipe. I'm pretty sure I hit the jackpot with this Honey Sriracha Salmon.
Tuesday – I'm sure you love enchiladas but have you tried Pizza Enchiladas? Yum!!
Wednesday – A family favorite in my home is this Lemon Chicken recipe.
Thursday – I'm a huge fan of copycat dishes and this Carrabba's Chicken Bryan is amazing!
Friday – Here's a tasty and healthy slow cooker dish, try this Chicken Tortilla Soup.
Saturday – Trust me when I say this Italian Club Calzone is amazing!
Sunday – This Crockpot Lemon Chicken takes very little prep work and cooks all day in the slow cooker.
I hope these weekly meal plans help you to organize your weekly meals and plan in advance for the upcoming week. By doing this you'll save time, money and frustration! Don't like a dish listed here? Grab a different meal idea from one of my previous weekly meal plans and swap it out! Be sure to check out my free printable weekly planner and grocery list to make planning your week a breeze!