Weekly Meal Plan – Week 1
When you're a busy mom, life gets hectic, which is why meal planning is such a huge time saver for me. Meal planning allows me to create a menu for the week and prep food ahead of time. I'm going to be sharing weekly meal plans over the next 52 weeks in hopes that this helps you as well!
The key to being successful with meal planning is being consistent. Make your list, go grocery shopping and do any prep work that can be done in advance.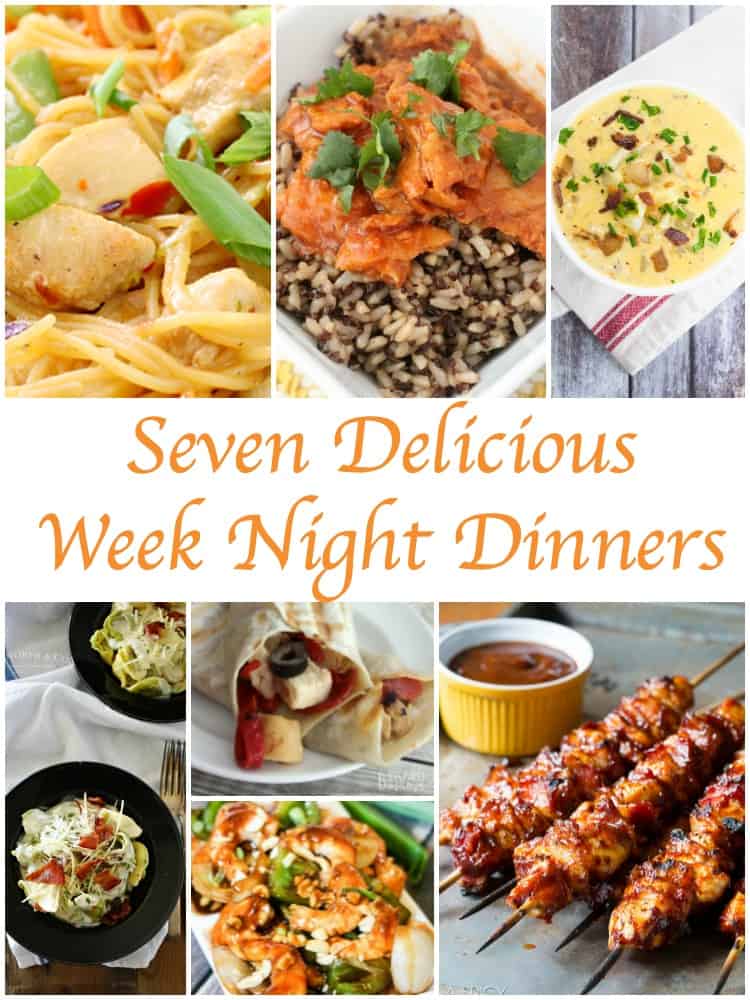 Week 1 Meal Plan
Monday – One Pan Chicken and Orange Chile Noodles. This dish is great because everything is done in one pan – less dishes! It's also pretty tasty and makes for great leftovers.
Tuesday – We love a great fish recipe in our house and this Sweet & Spicy Honey Lime Salmon is absolutely delicious. Serve with quinoa rice and a side of veggies.
Wednesday – If you love bacon then this Bacon Alfredo Tortellini dish will be right up your alley.
Thursday – As fall approaches I'm looking forward to lots of comfort food. I'm excited to try out this Cheesy Potato Soup.
Friday – Want a break from cooking dinner? Send your husband out to the grill and que up these Easy Grilled Kabob's.
Saturday – These Antipasto Grilled Chicken Wraps are so easy to make and the kids just love them!
Sunday – We tend to get really busy on Sunday's so a quick and tasty meal is always a bonus. This 10-minute Spicy Shrimp Stir Fry.
I'll be bringing you a free weekly meal plan every Monday for the next year! Keep checking back for easy meal plans that will help you feed your family even on busy weeknights!