Farmhouse Signs DIY Thrifted Home Decor
Do you love the farmhouse look but feel you can't afford it? Crave those gorgeous, magazine-worthy looks but don't have the decor budget to match? Don't worry, these farmhouse signs DIY projects are made using thrifted home decor so it won't break the bank and you'll get the look you want – for less!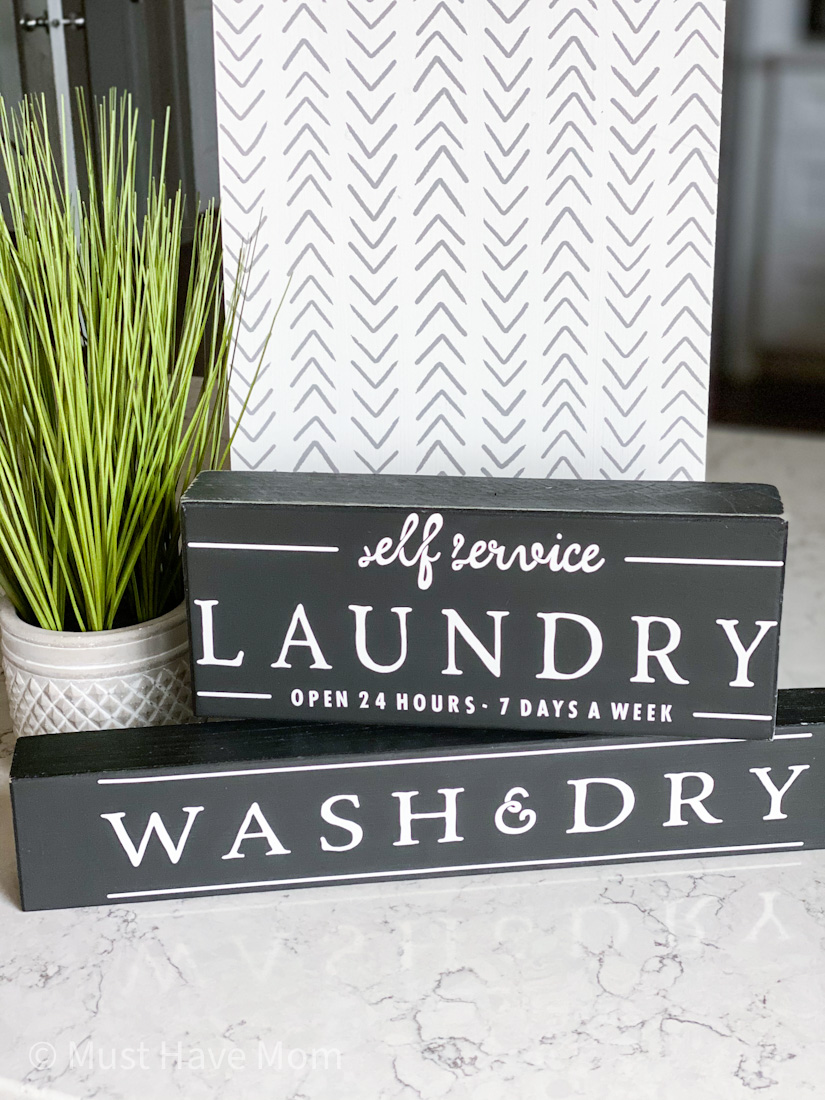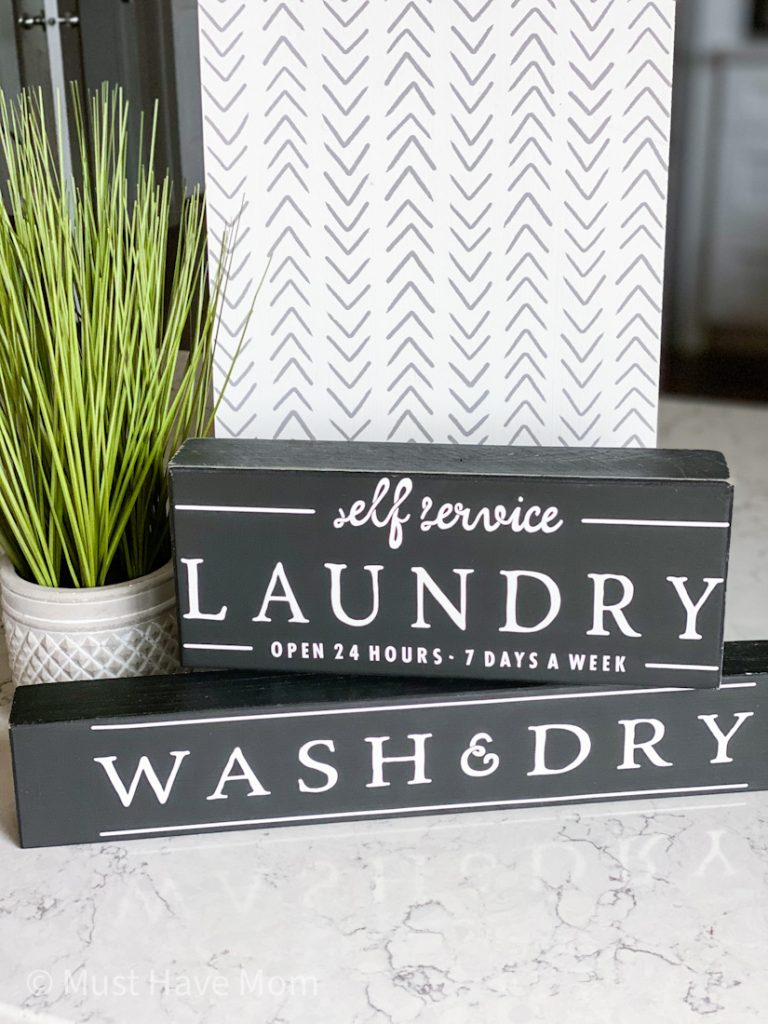 I absolutely LOVE taking thrift store finds and transforming them into gorgeous farmhouse decor. Take this coffee bar thrift store craft I did or this book stack project made with old paperback books. I even pick up old furniture like this old wood dresser that I did a DIY dresser makeover on! No matter what you find at the thrift store, odds are you can use your Cricut to transform it into a beautiful farmhouse decor piece!! Let's take a look at some of the pieces I transformed into DIY wooden signs with sayings so you can get inspired!
Farmhouse Signs DIY
Farmhouse signs can get pricey but the good news is that you can grab some old wood signs from the thrift store or you can even makeover some of your own outdated signs! I made a couple of trips to our local thrift store and grabbed a variety of signs and sizes. The sayings on them don't really matter because you will be covering them up! Here are some of the signs I grabbed and how I transformed them. The main thing is to try and buy wood signs so you can paint them and add new sayings.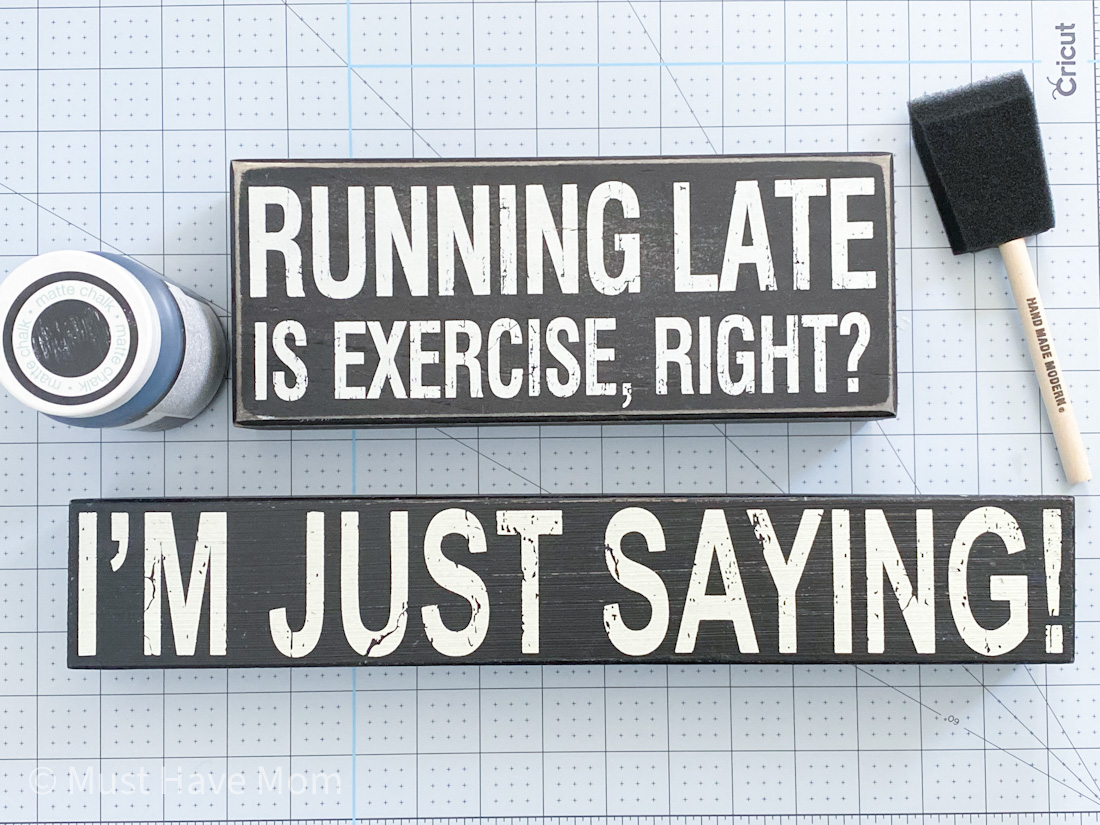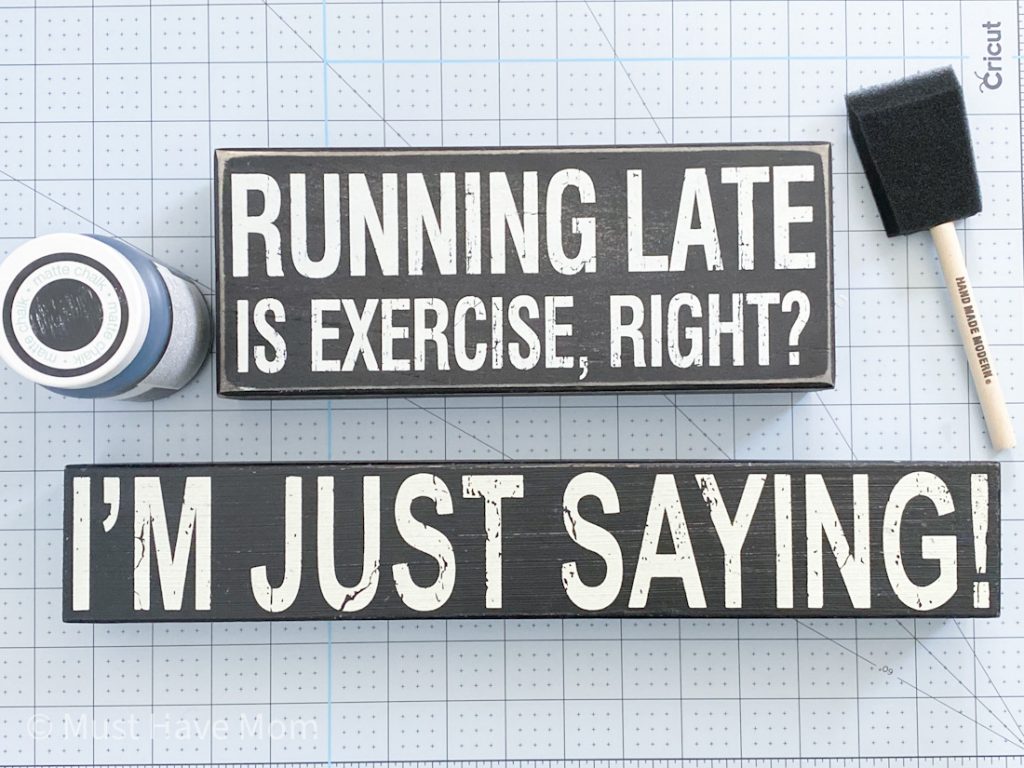 DIY Wooden Signs With Sayings
First up, I grabbed some small, black wood signs. I love these type of signs for decorating all over the house but I didn't care for the sayings on them. I painted over the face of them using black chalk paint and allowed them to dry overnight.
You'll need the following supplies for these signs: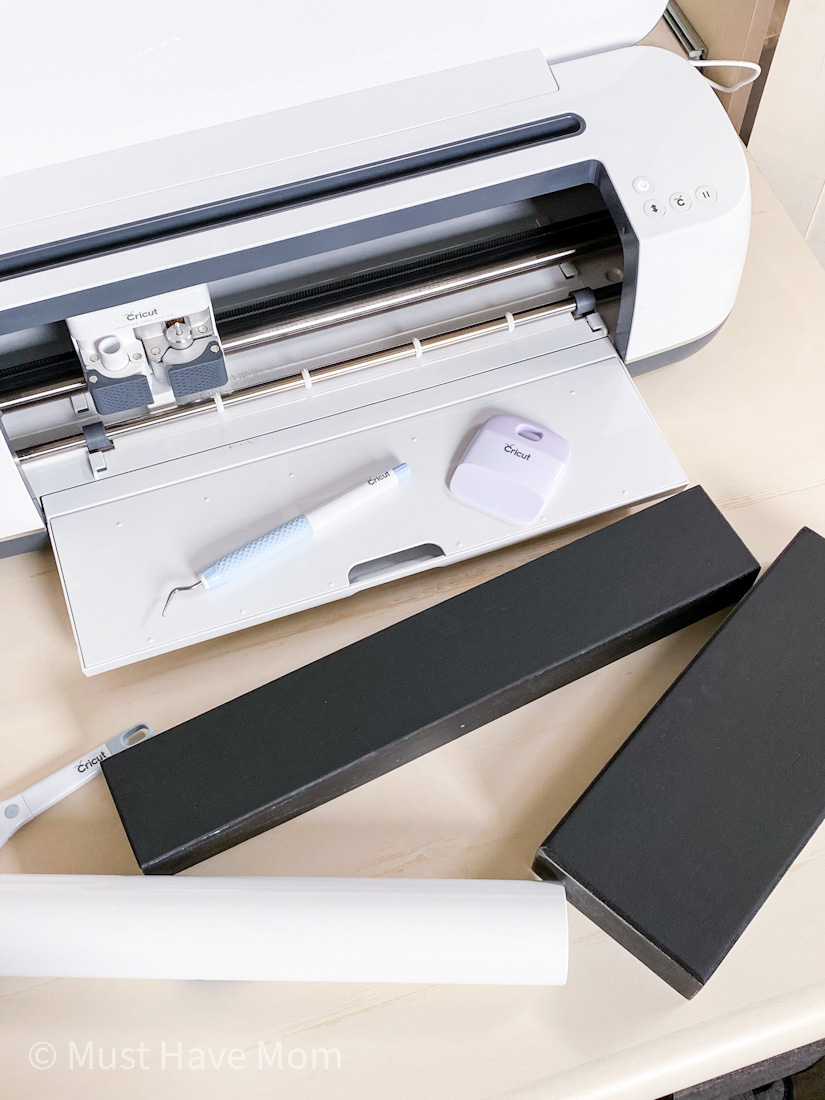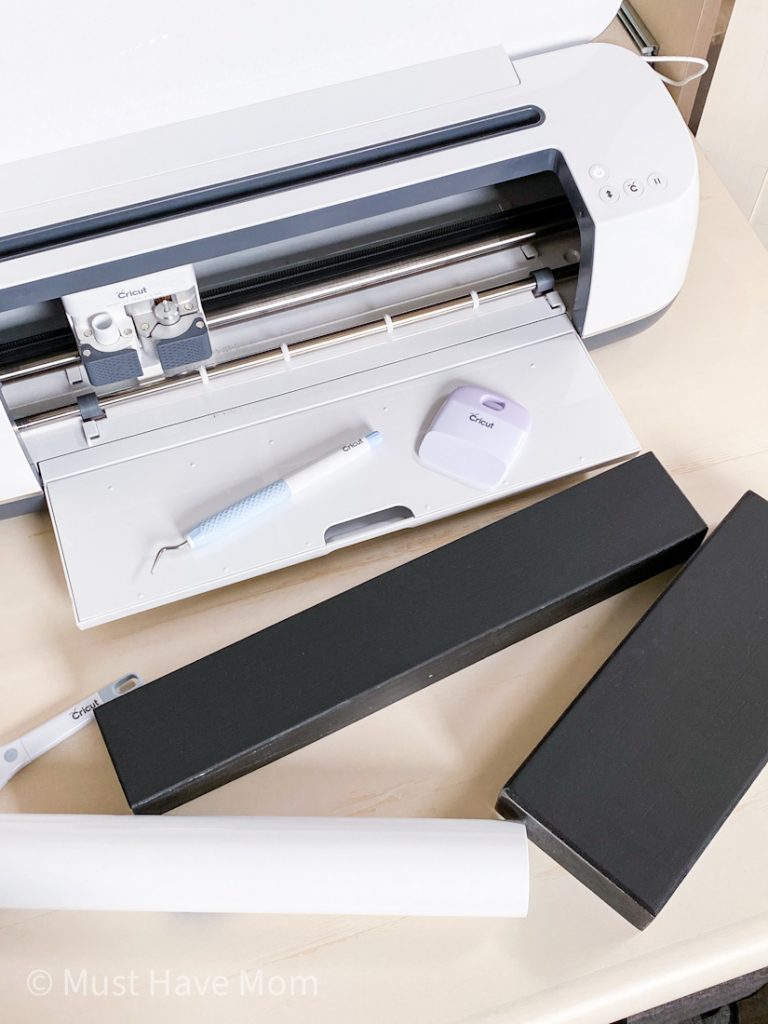 After painting the signs black and allowing them to fully dry you are ready to add your chosen saying.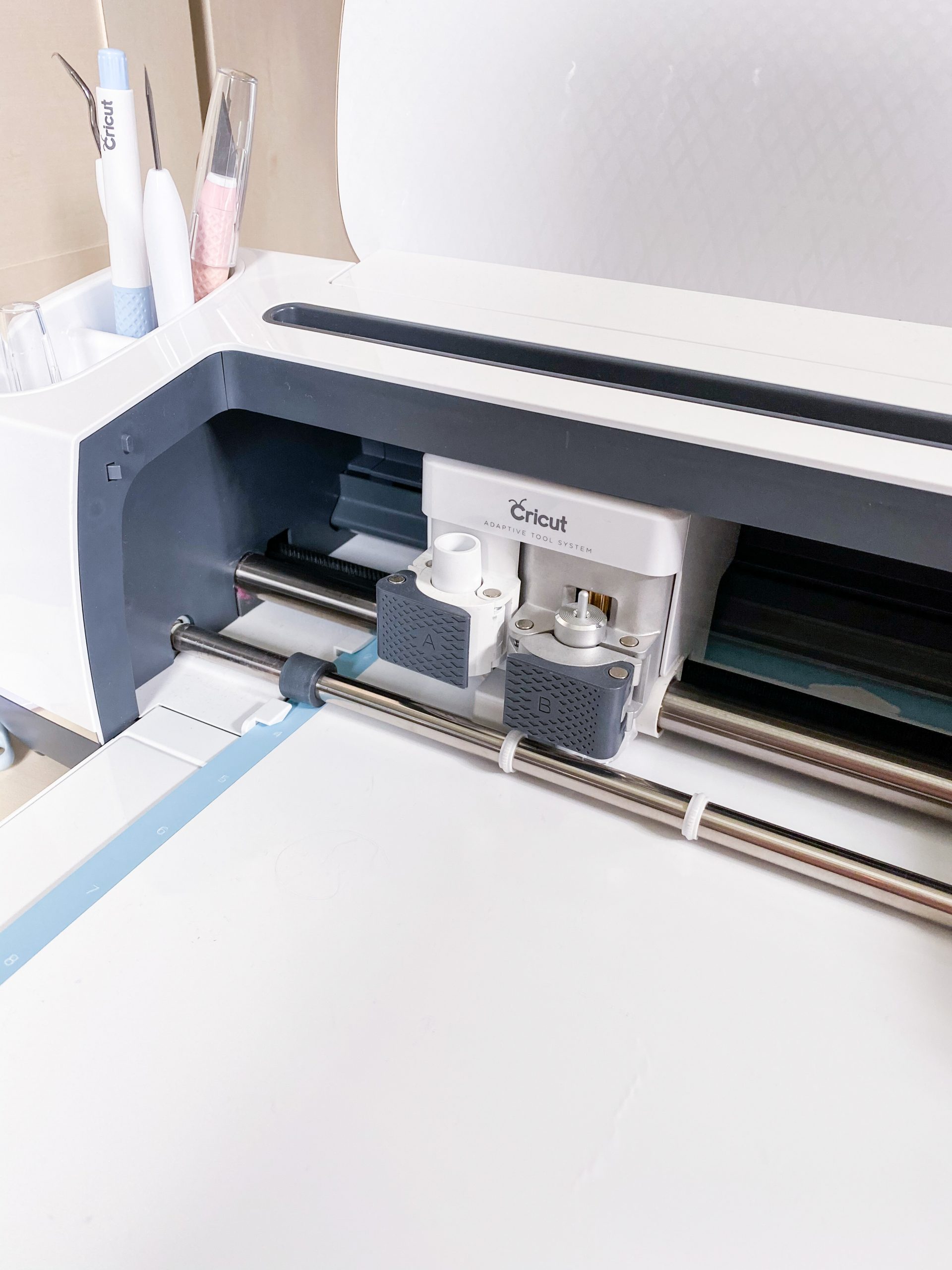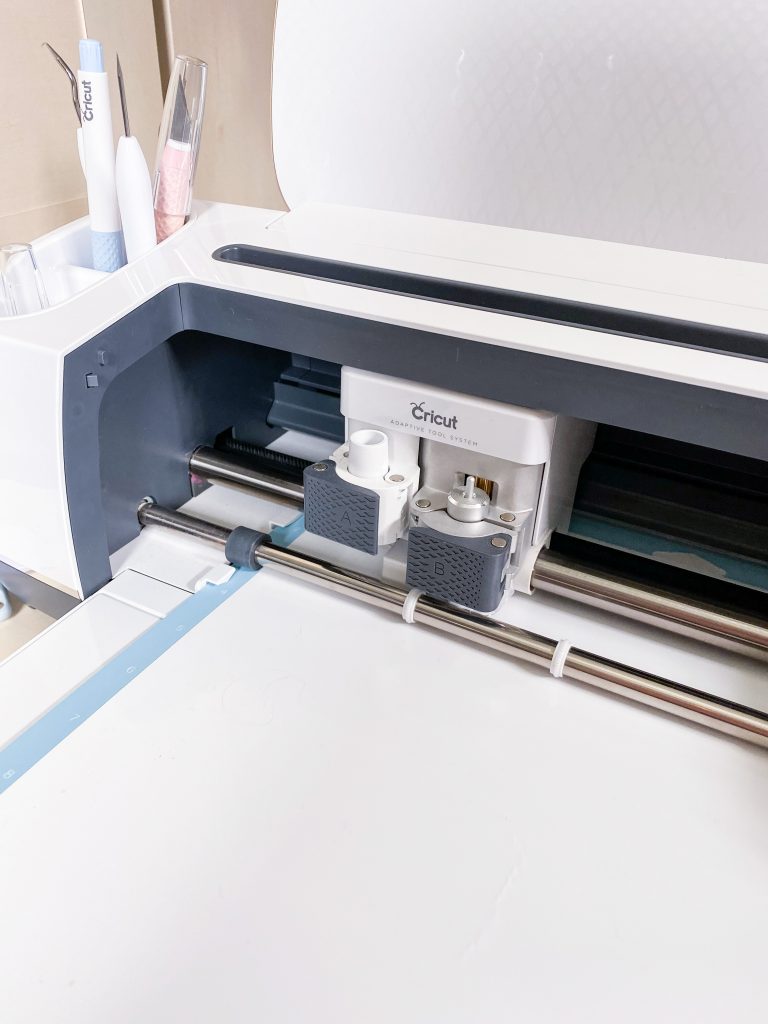 Load the image into Design Space (this is the one I used) and size it to fit your sign. Then cut it on the white vinyl.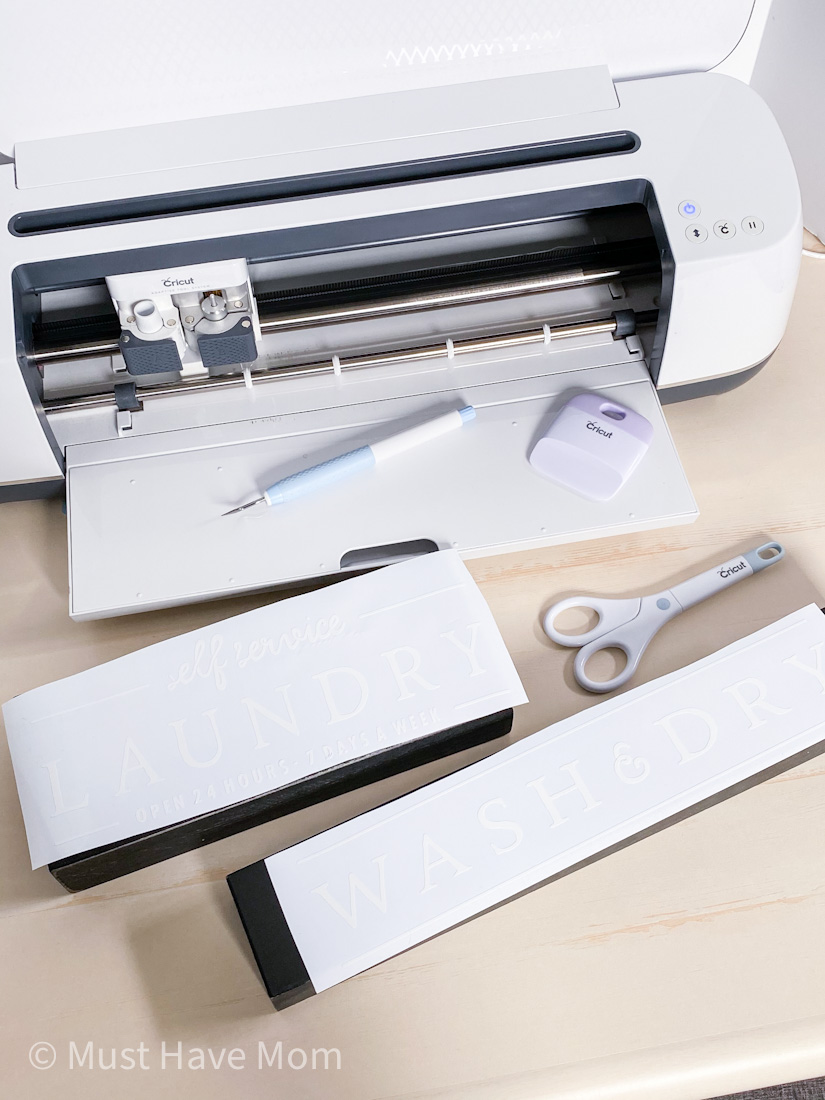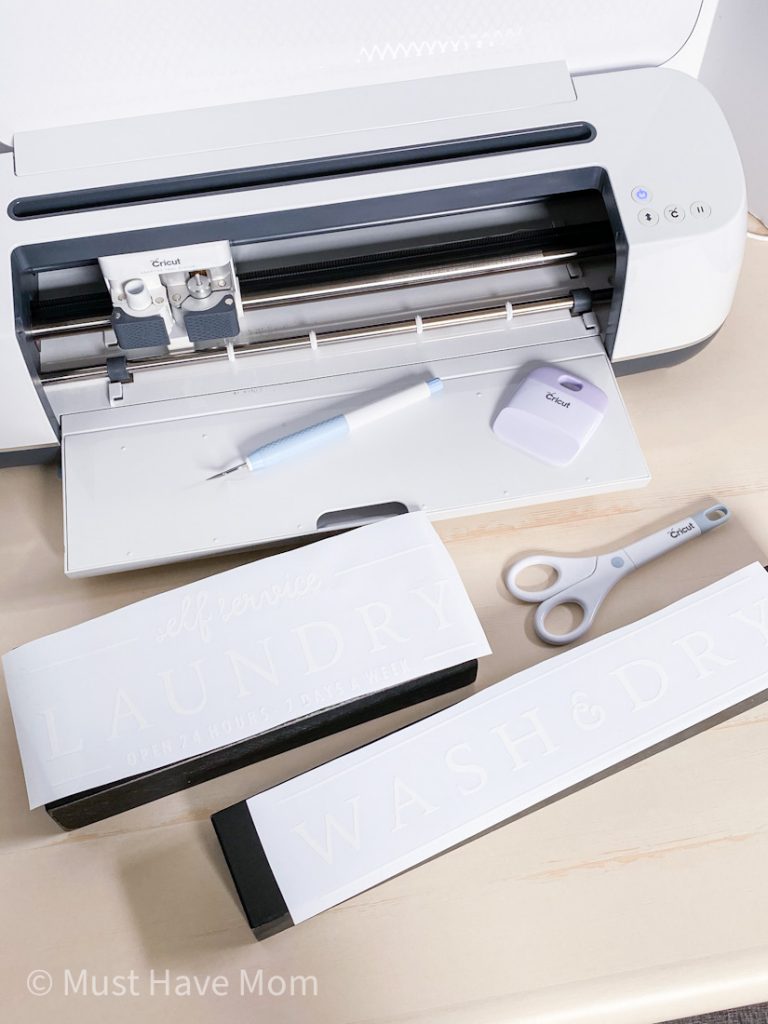 Weed the design and apply transfer tape to apply the design to your sign. Smooth it over and remove the transfer tape.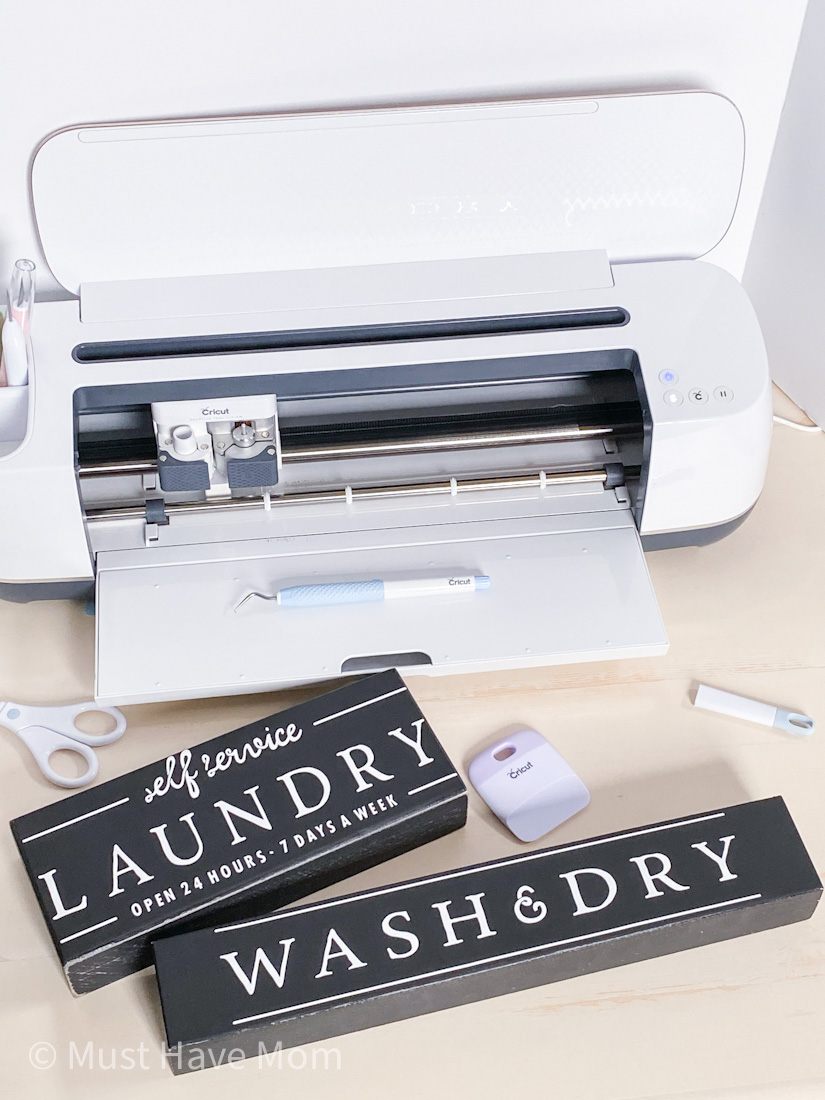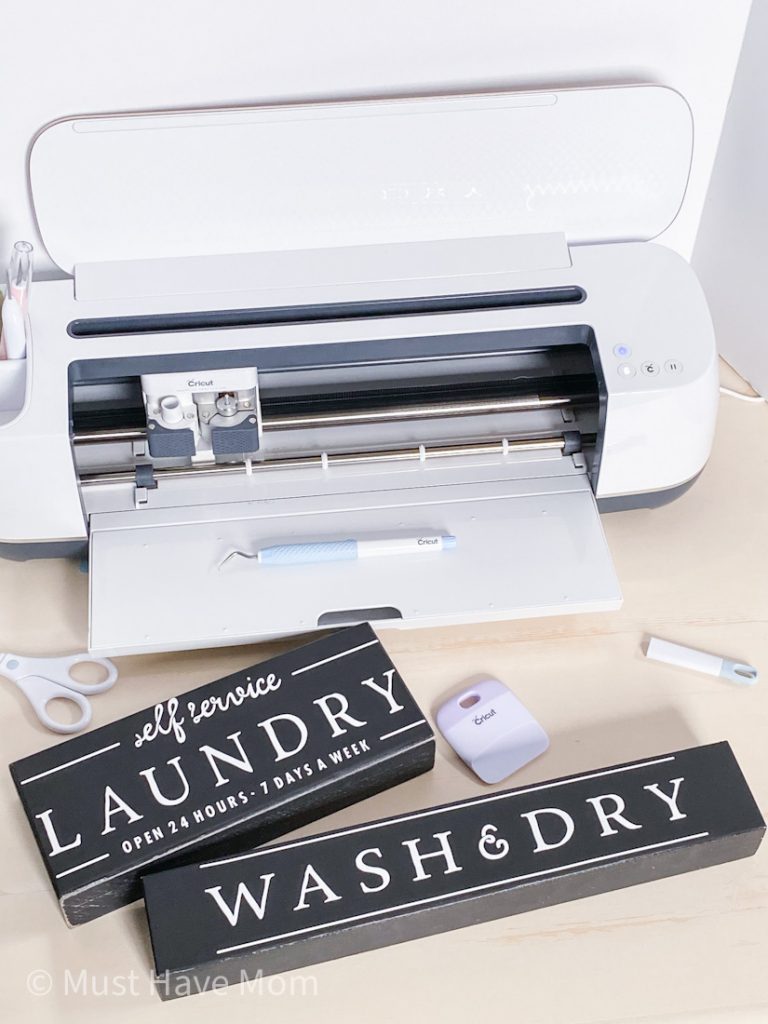 That's it! See how easy it is to make your own farmhouse signs DIY on the cheap?!
Should we make another? Of course we should!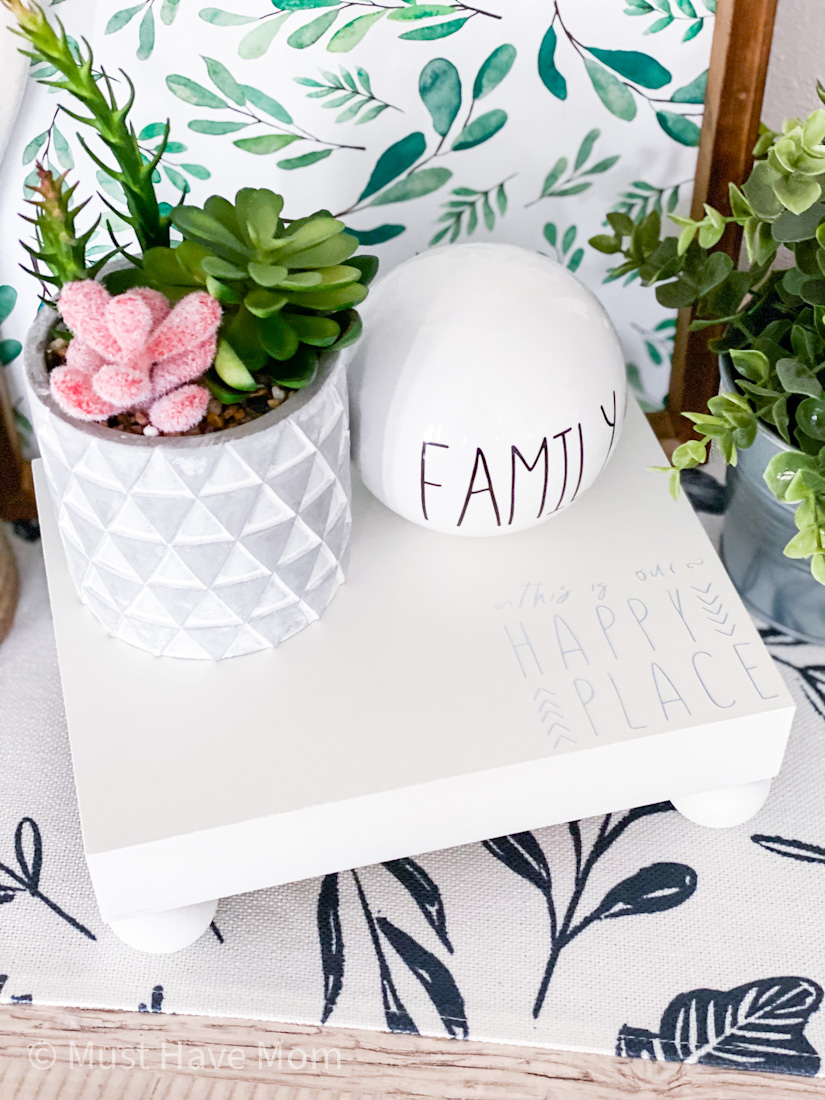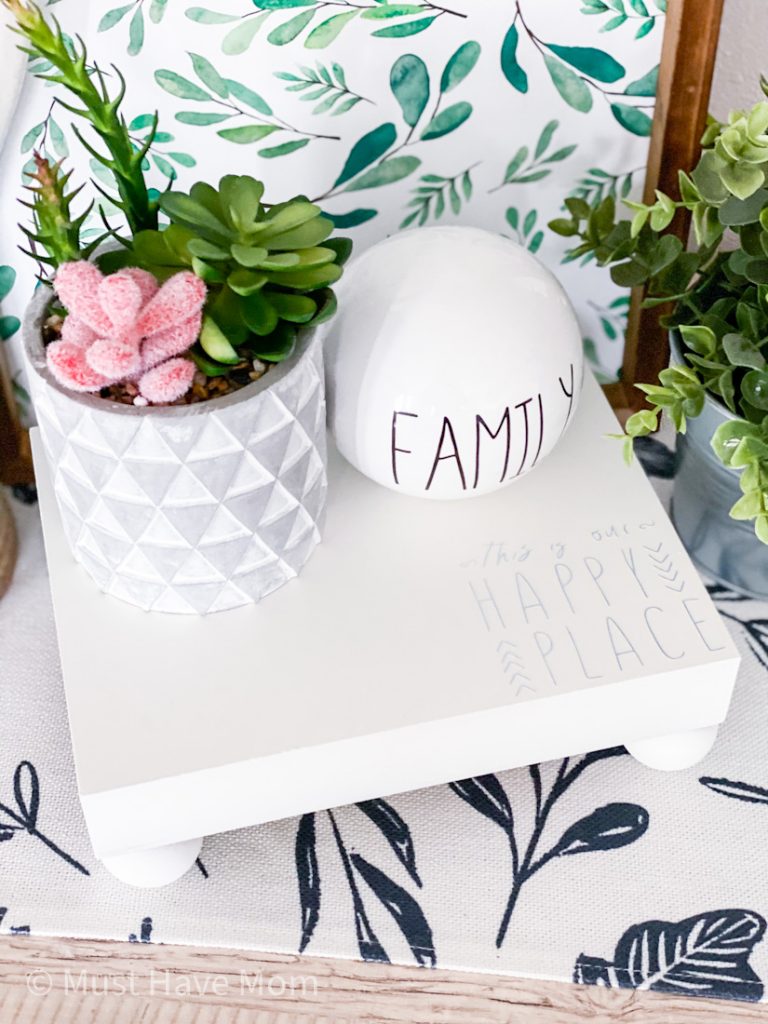 This DIY sign makeover started as a sign but ended as a DIY farmhouse riser! I took this sign which was on clearance for $1 and added some wooden feet to it and look how gorgeous it turned out!! This thrift store home decor takes something and turns it into another thing. Much less expensive than buying a riser.
Supplies needed for this DIY riser project: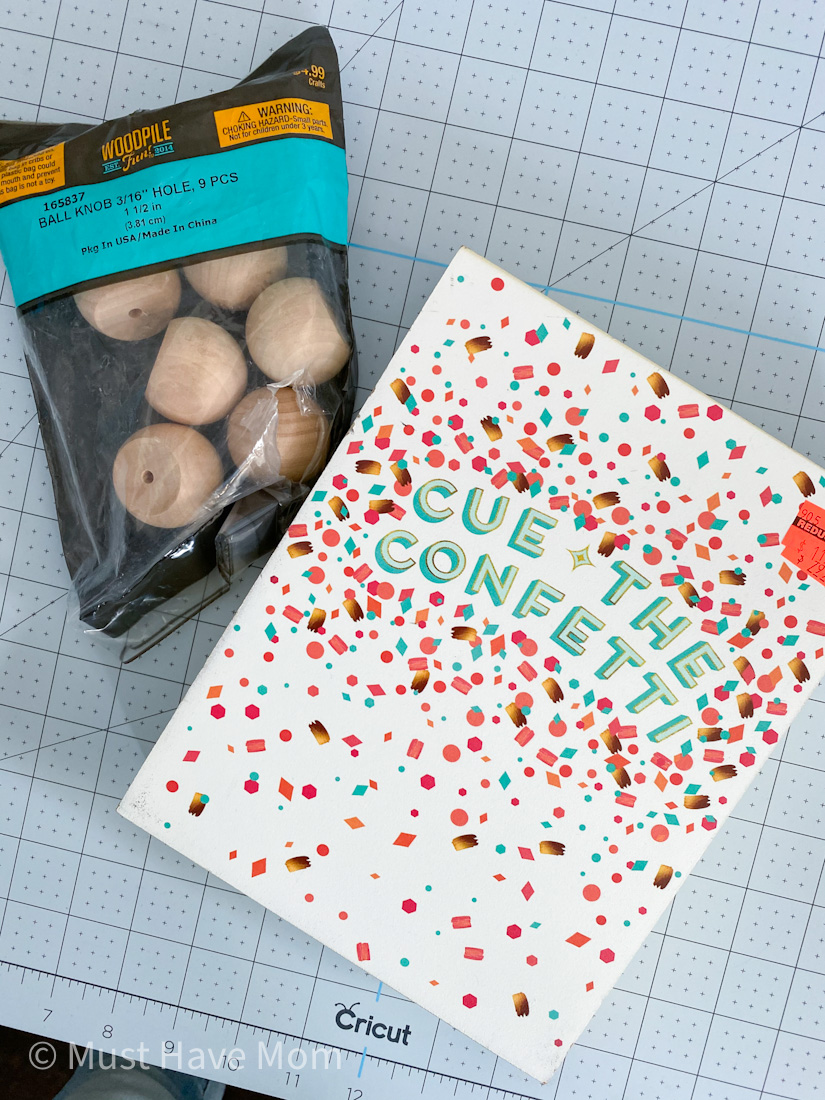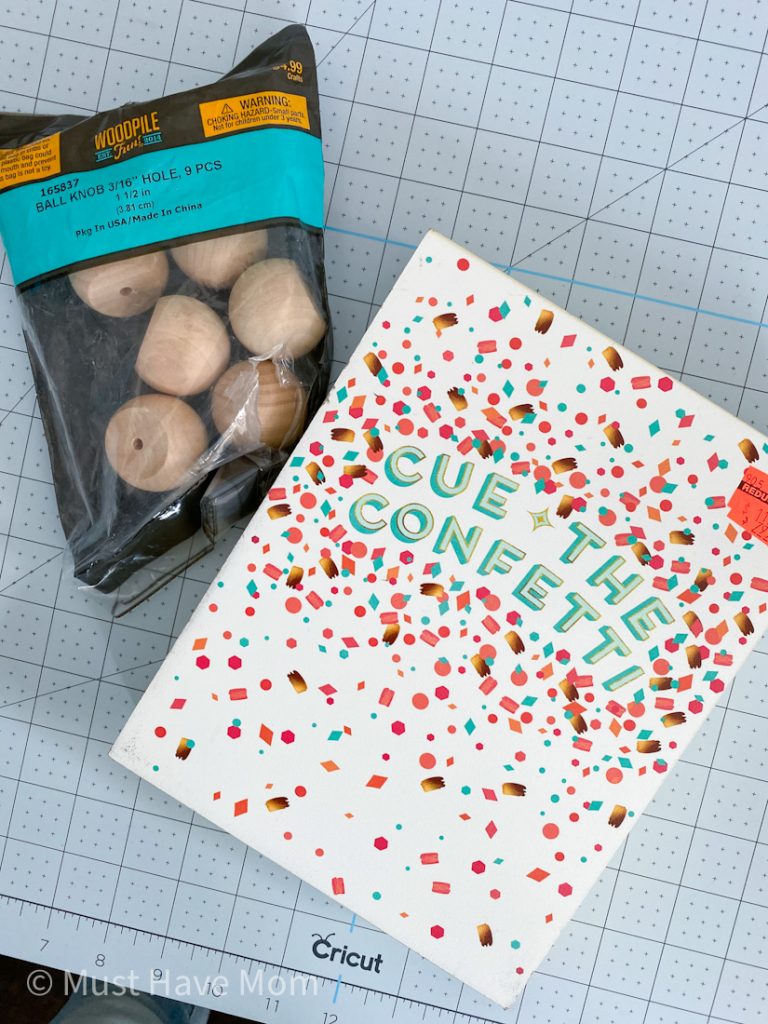 First, paint the small sign and wooden legs with white chalk paint. They may need more than one coat. Allow to dry overnight.
Glue the four, round feet to each corner of the underside of the sign.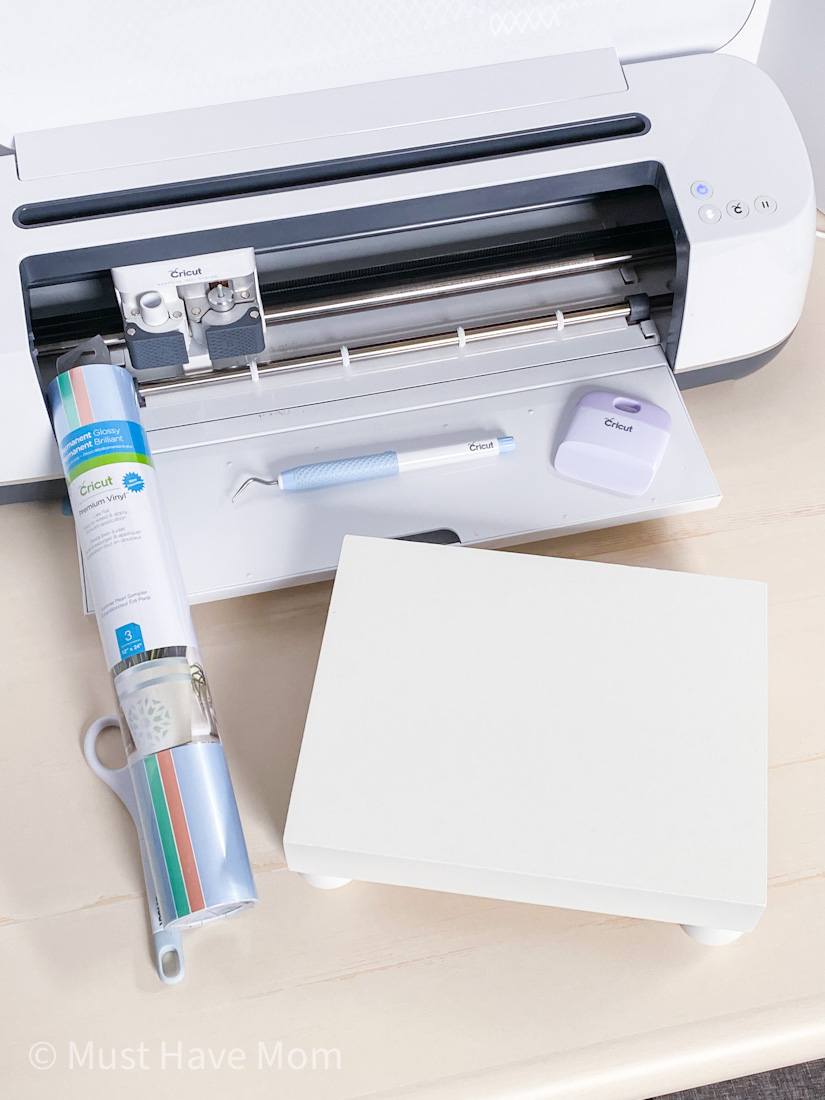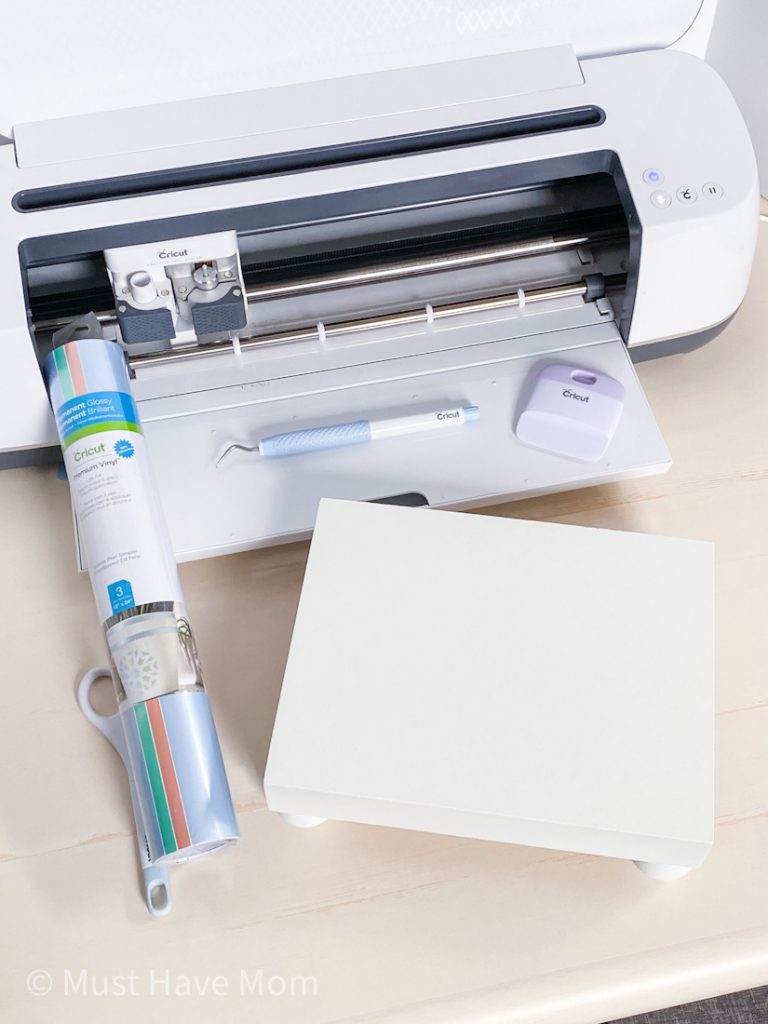 Load your design in Design Space and cut it onto permanent vinyl.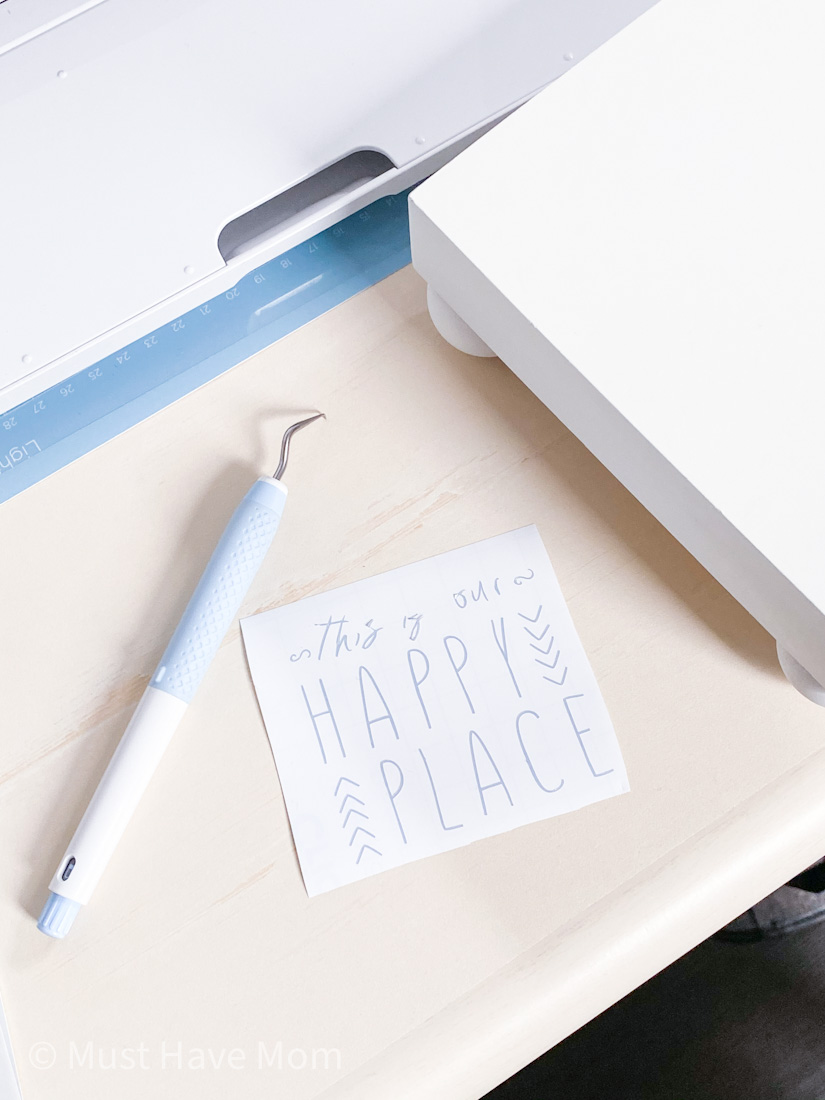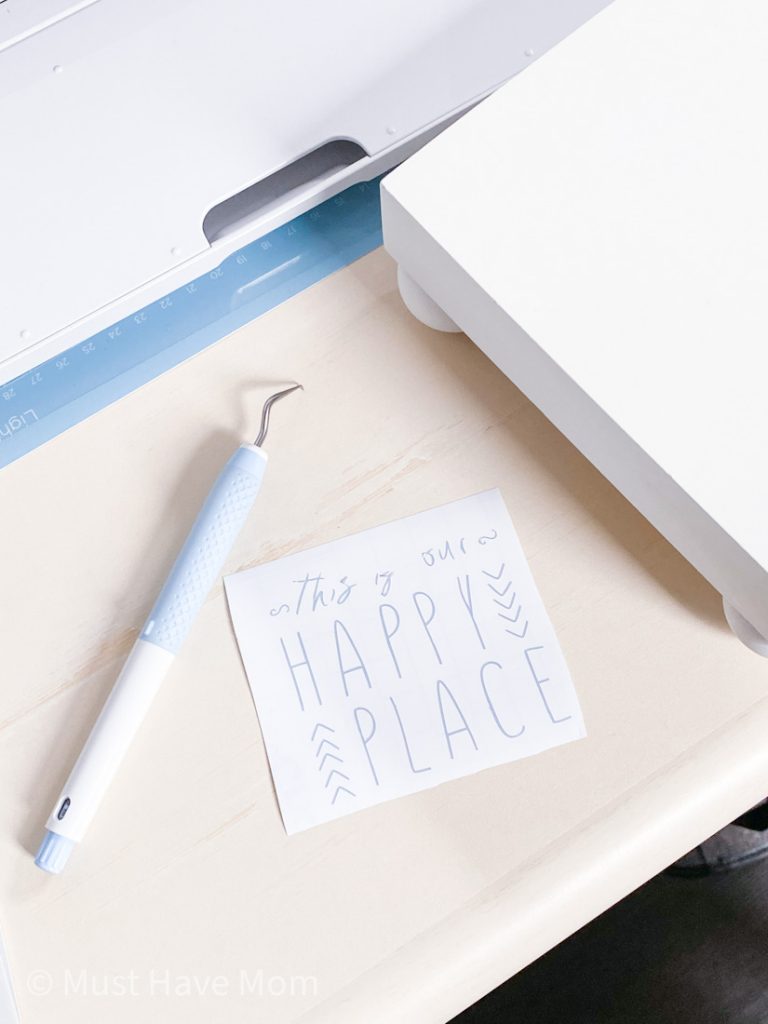 Weed the design and use transfer tape to apply it to the top of your riser.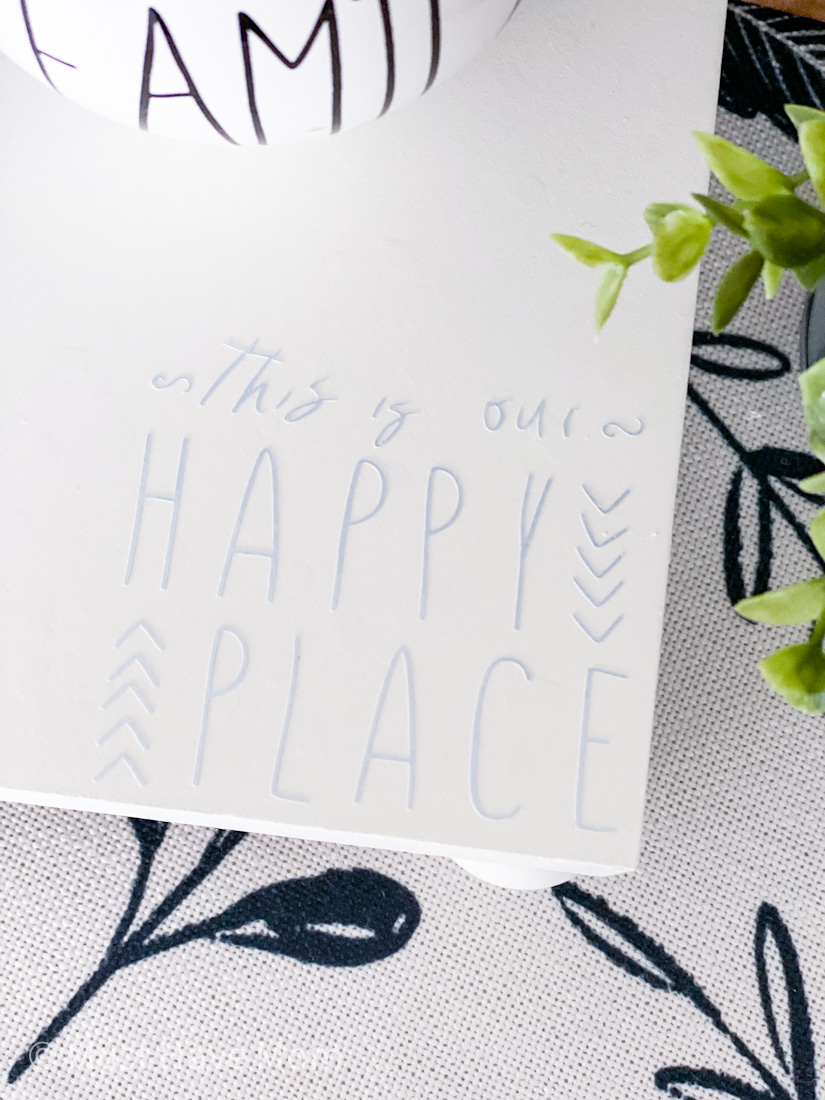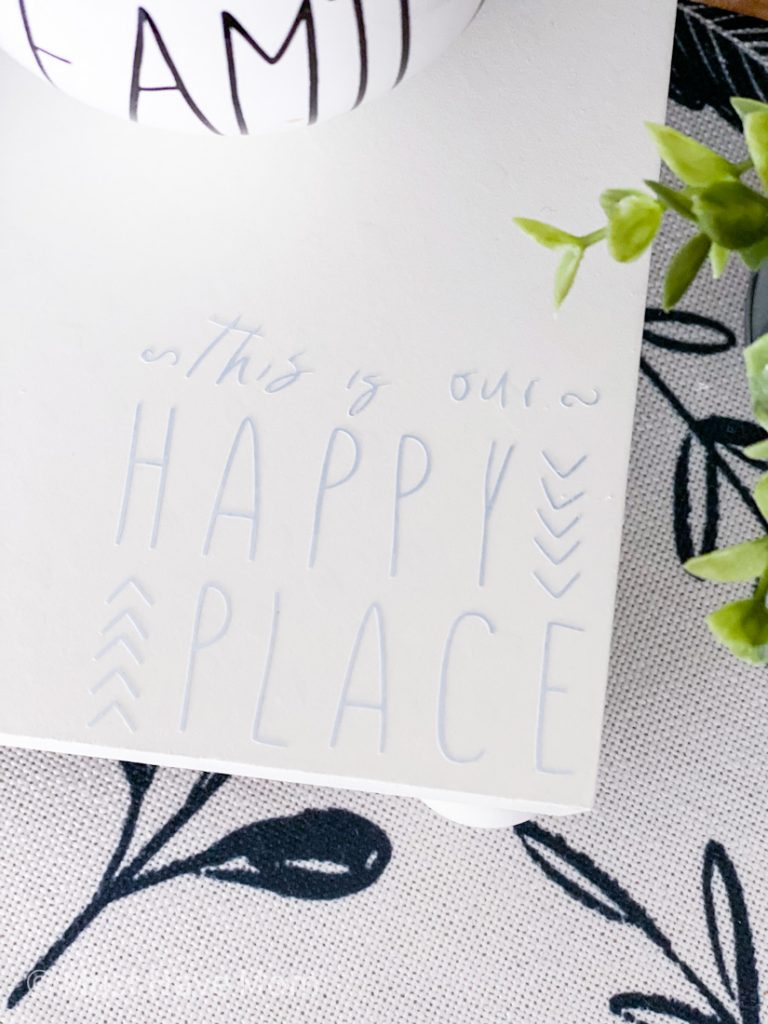 Isn't it pretty?! And so easy!!
Want to do one more thrifted home decor project? Yes? Great! I've got one more up my sleeve.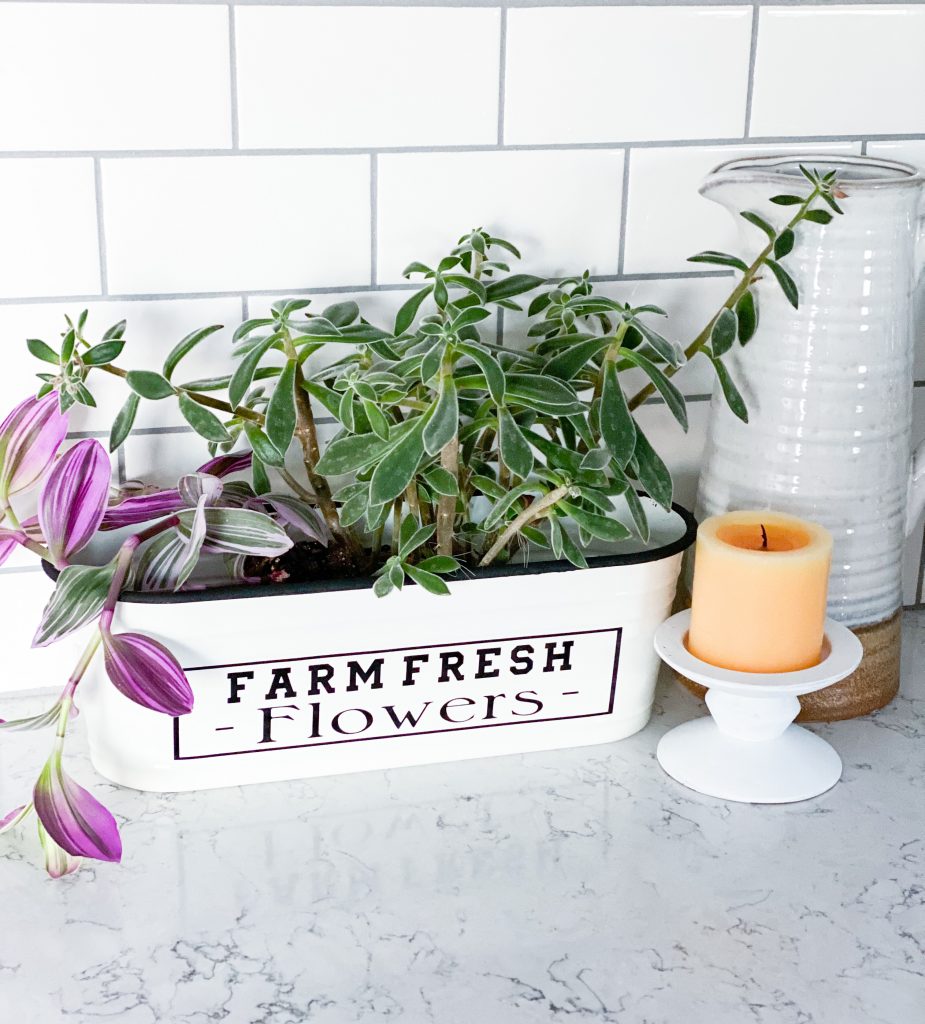 For my last thrift store home decor project, I found one of these white bins that I believe are originally from Ikea. I used black chalk paint on the top rim to make it look like an enamel piece! I just love how it turned out.
Supplies needed for this DIY farmhouse enamel planter: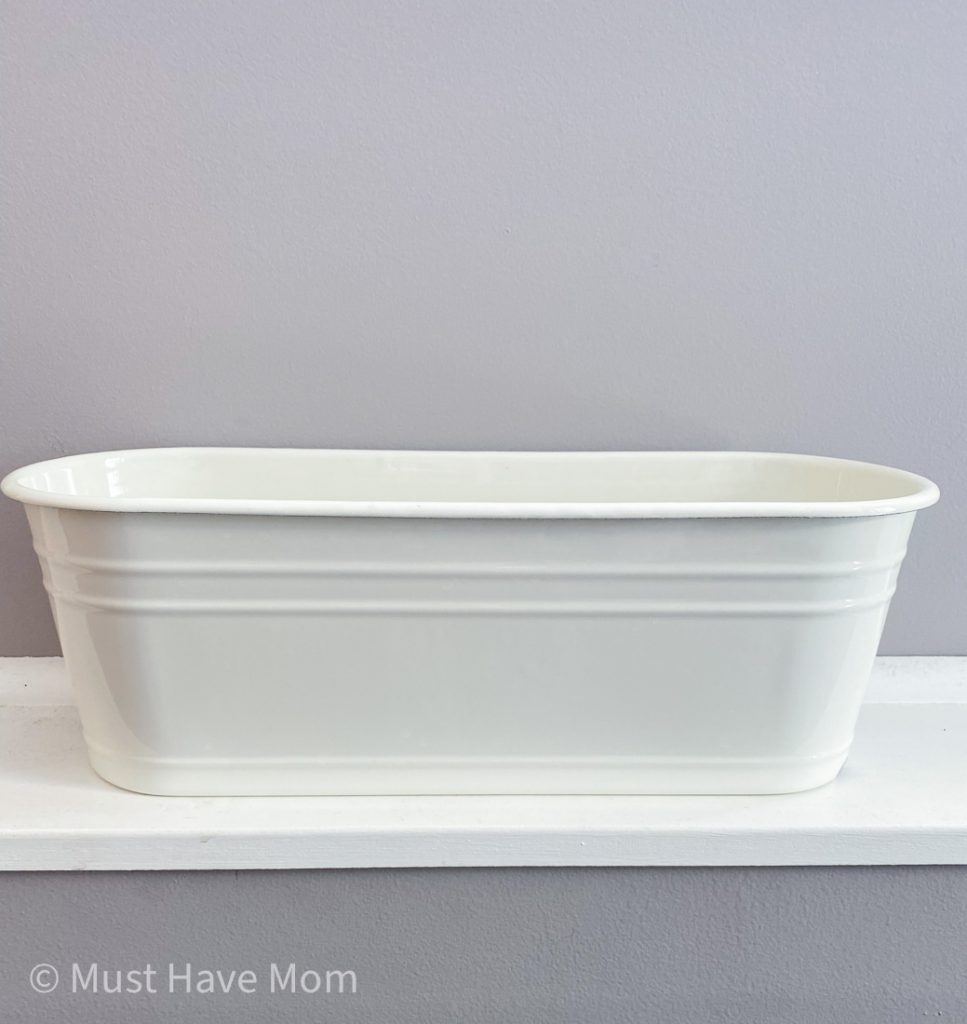 My planter was already a light cream color so I didn't paint the planter itself (except for the black rim). If you are starting with a metal planter that isn't painted then use a high gloss white spray paint on it first. Allow to dry.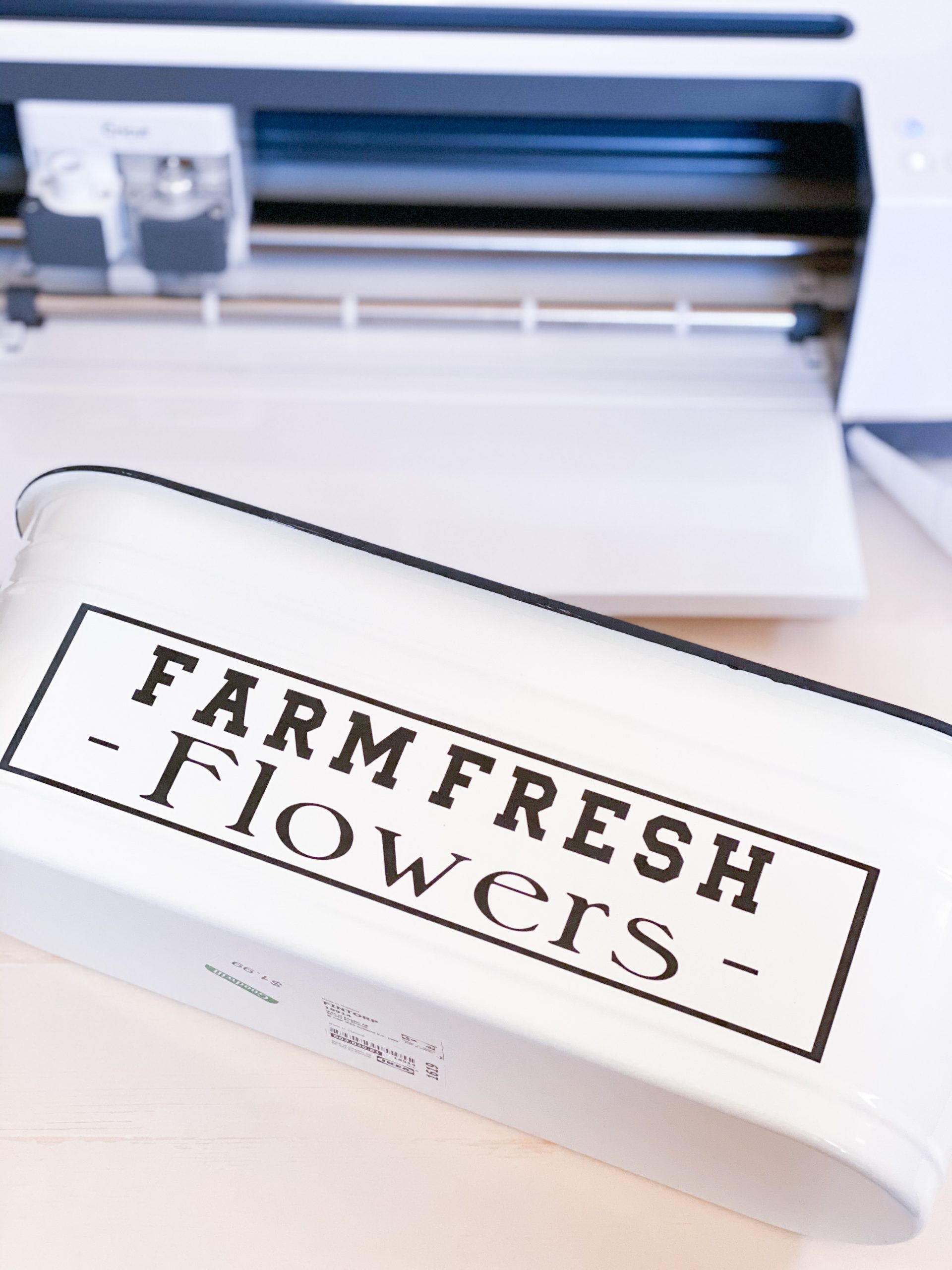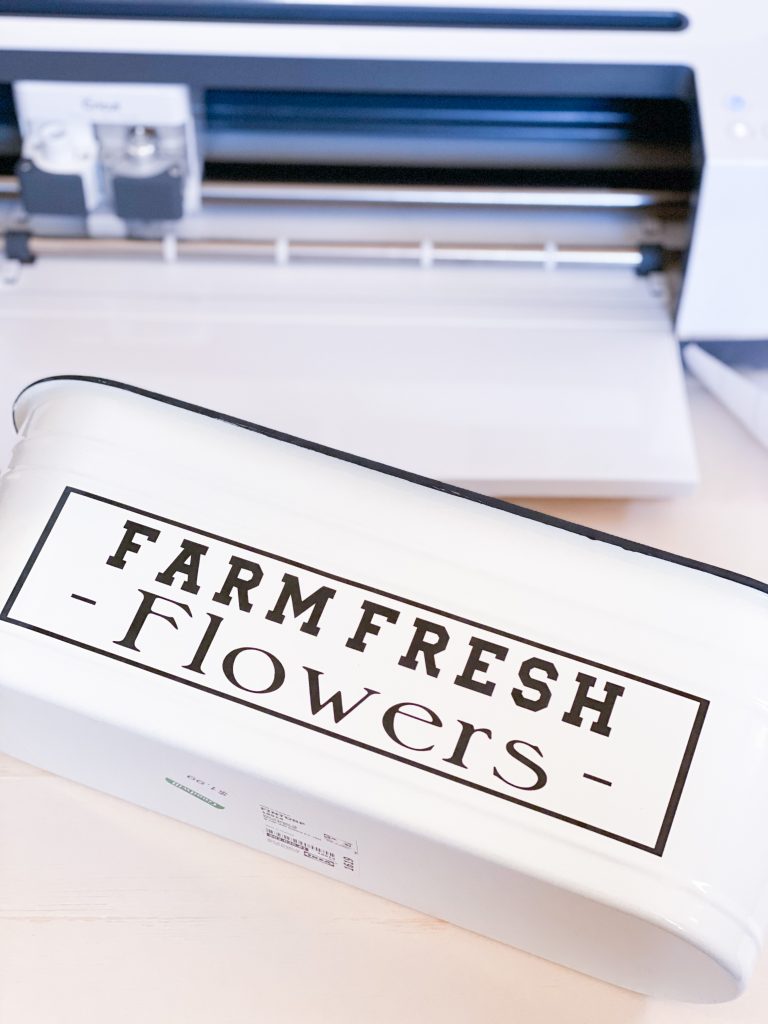 Use a foam paintbrush to paint the top rim of the planter with black chalk paint to give it the enamel look.
Allow to fully dry.
Load your design in Design Space (I used this design) and cut it onto permanent vinyl. Weed the design and use transfer tape to apply it to the front of your planter.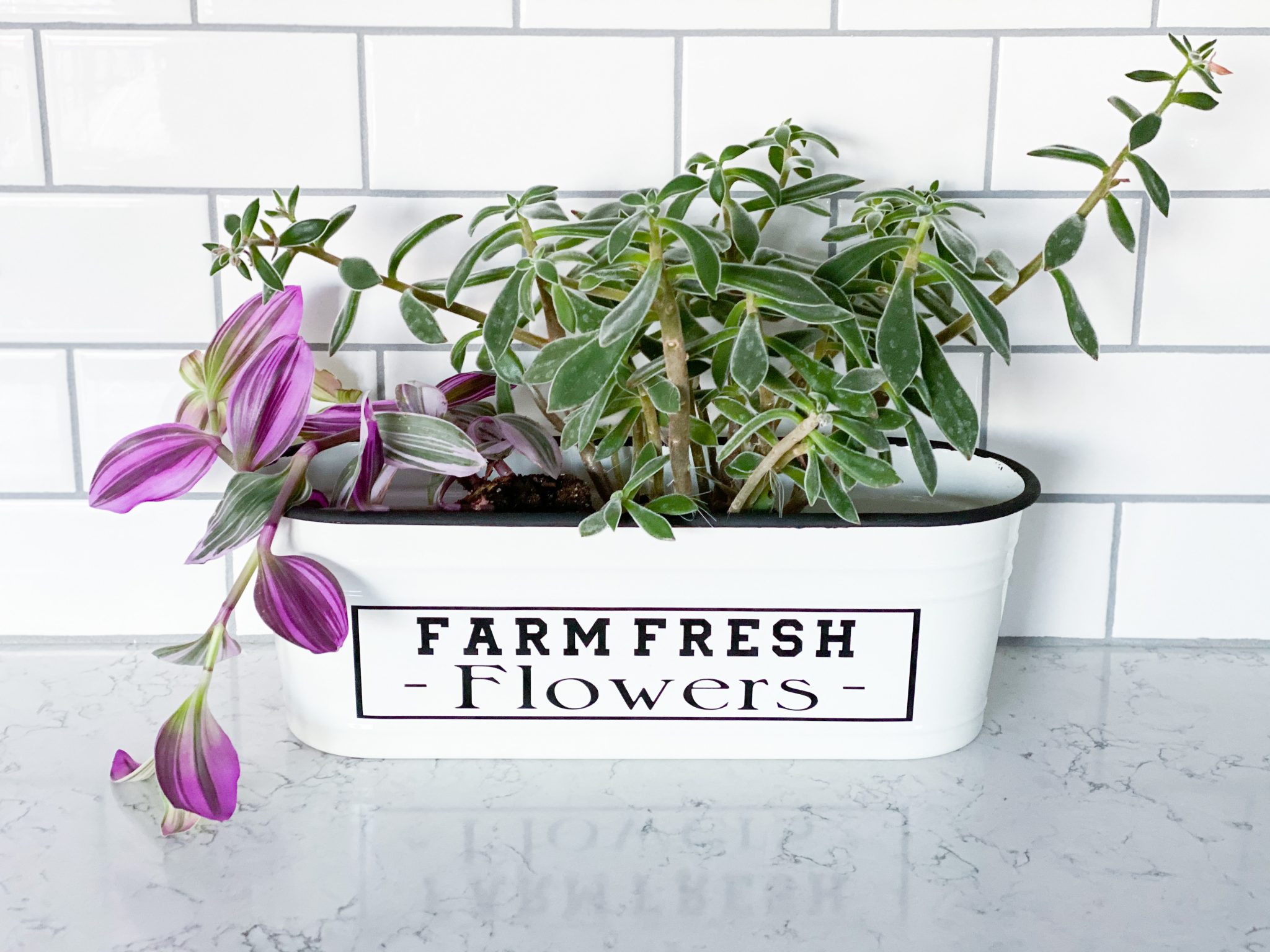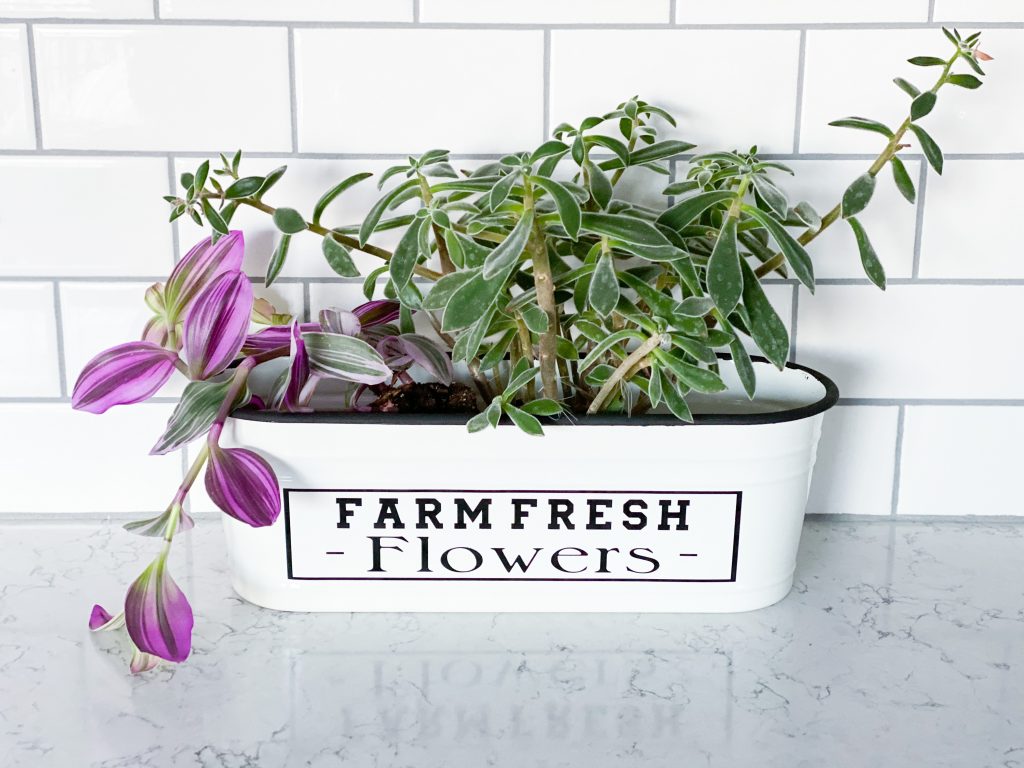 Plant flowers in your planter and enjoy the gorgeous farmhouse enamel planter on a dime that you just created.
Isn't thrift store decor so much fun?! Stay tuned for more amazing Cricut craft ideas on a budget.
Pin Thrifted Home Decor
We love when you pin our projects! It helps us reach more people and we just love that!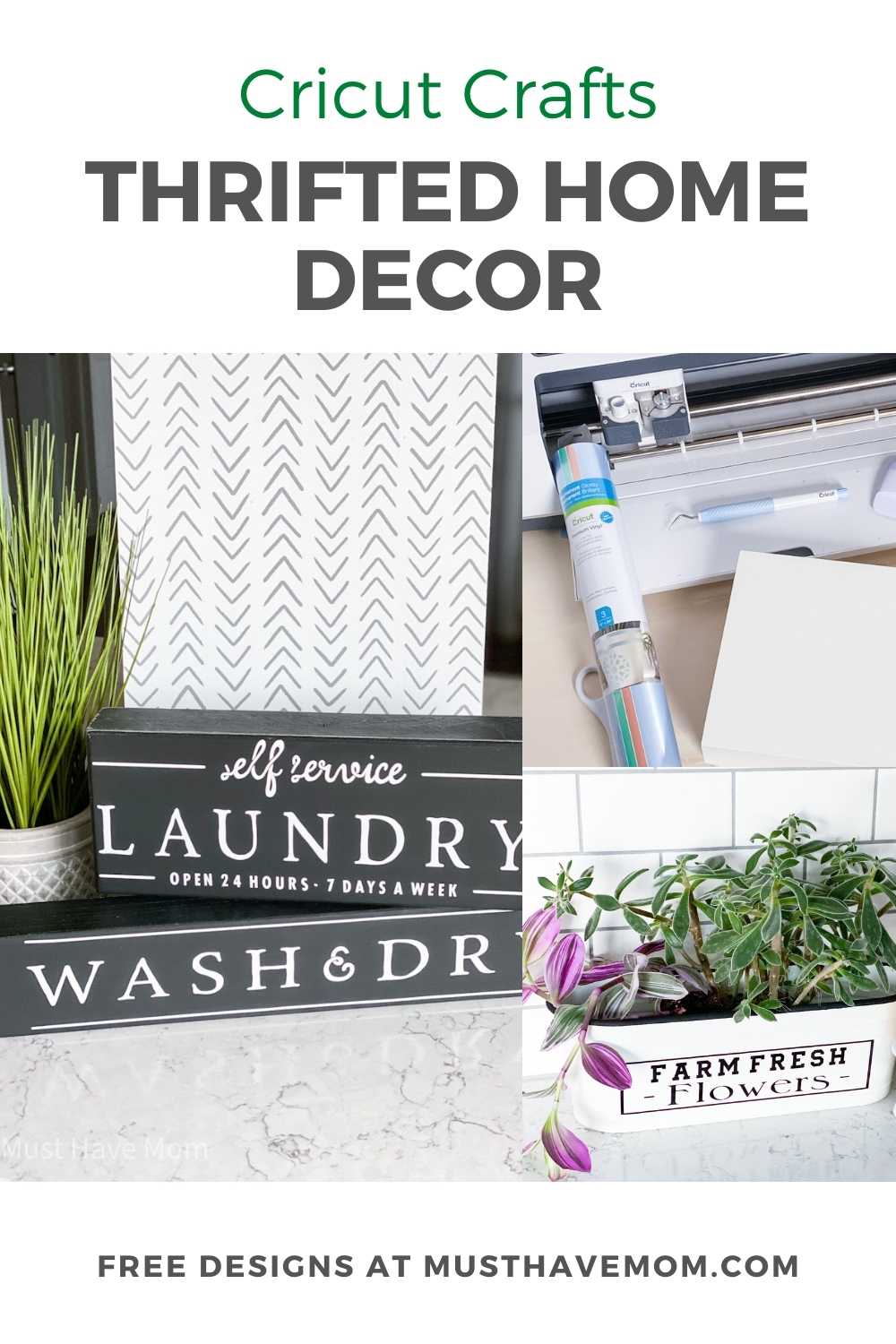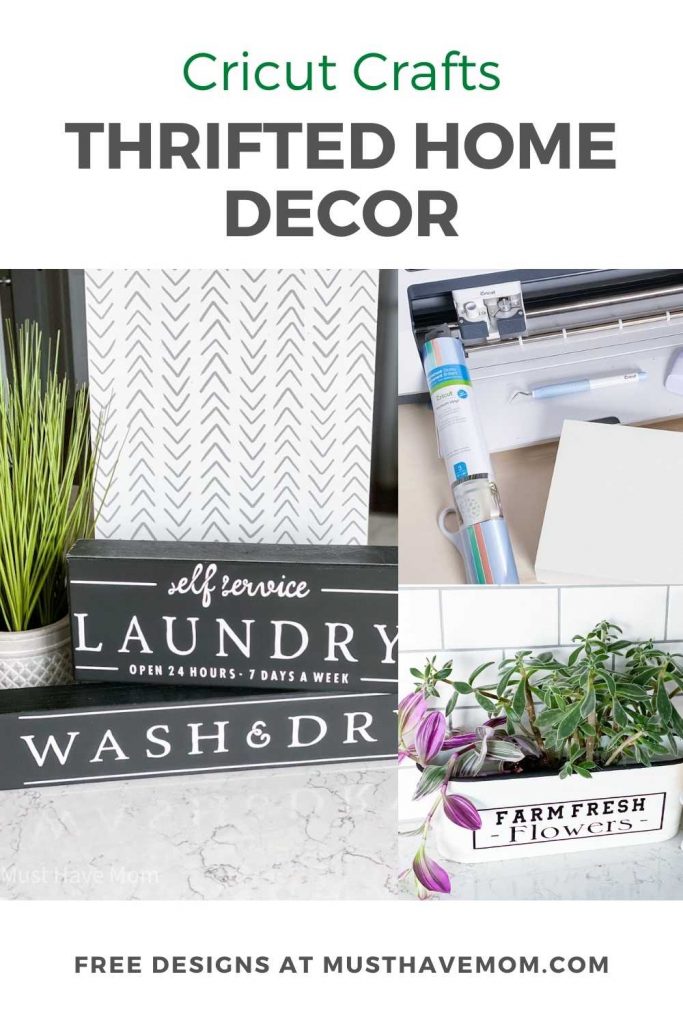 You May Also Like…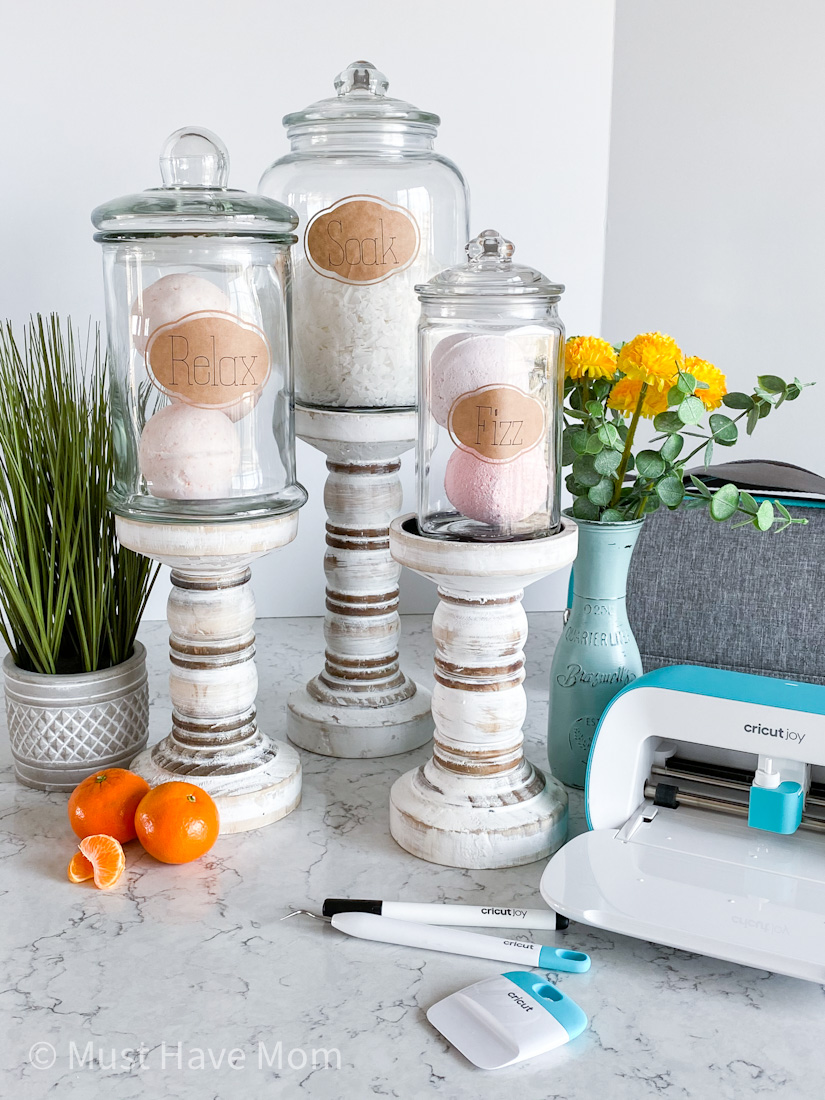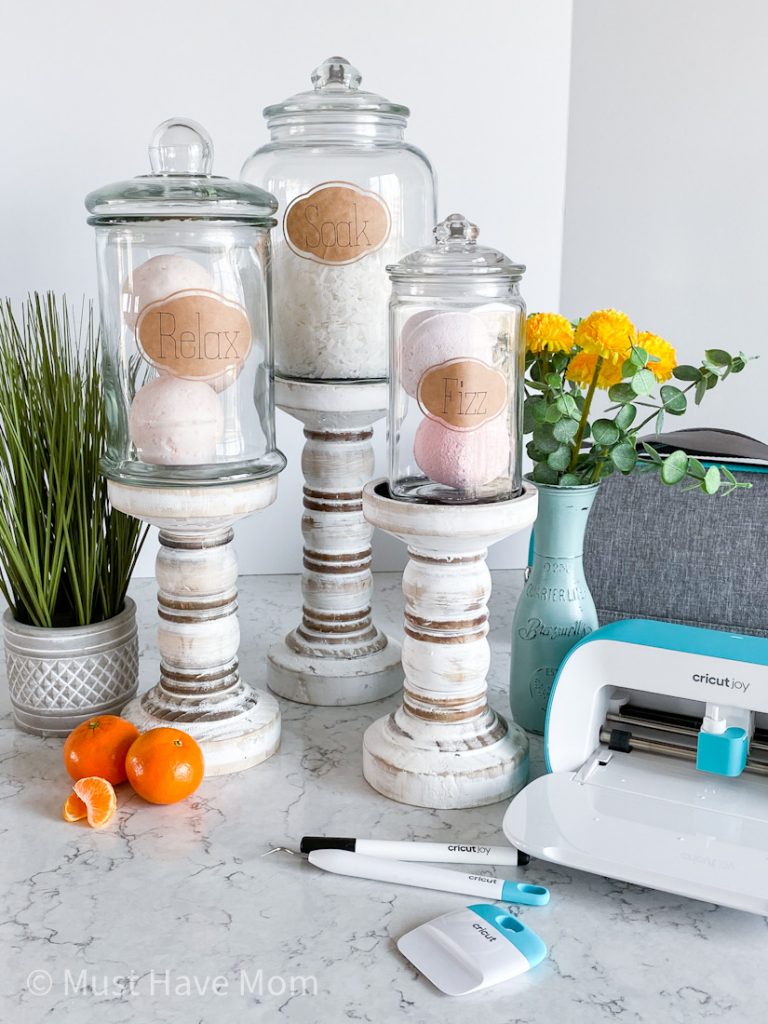 DIY Apothecary Jars Using Cricut Joy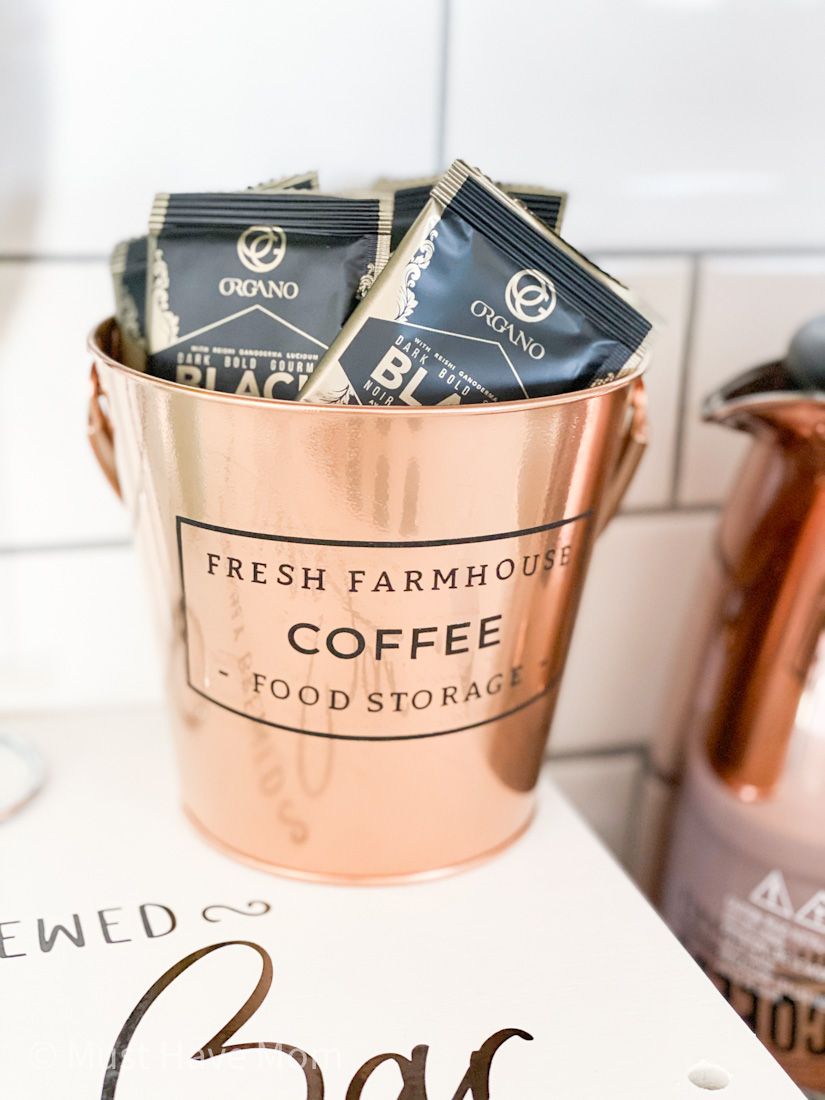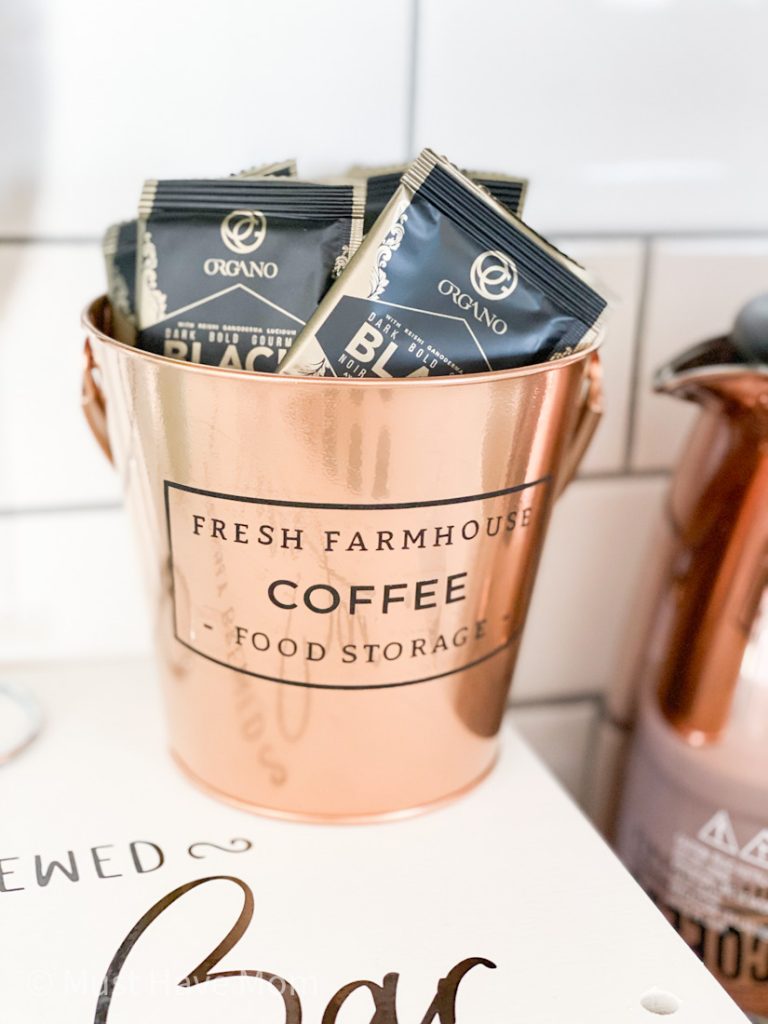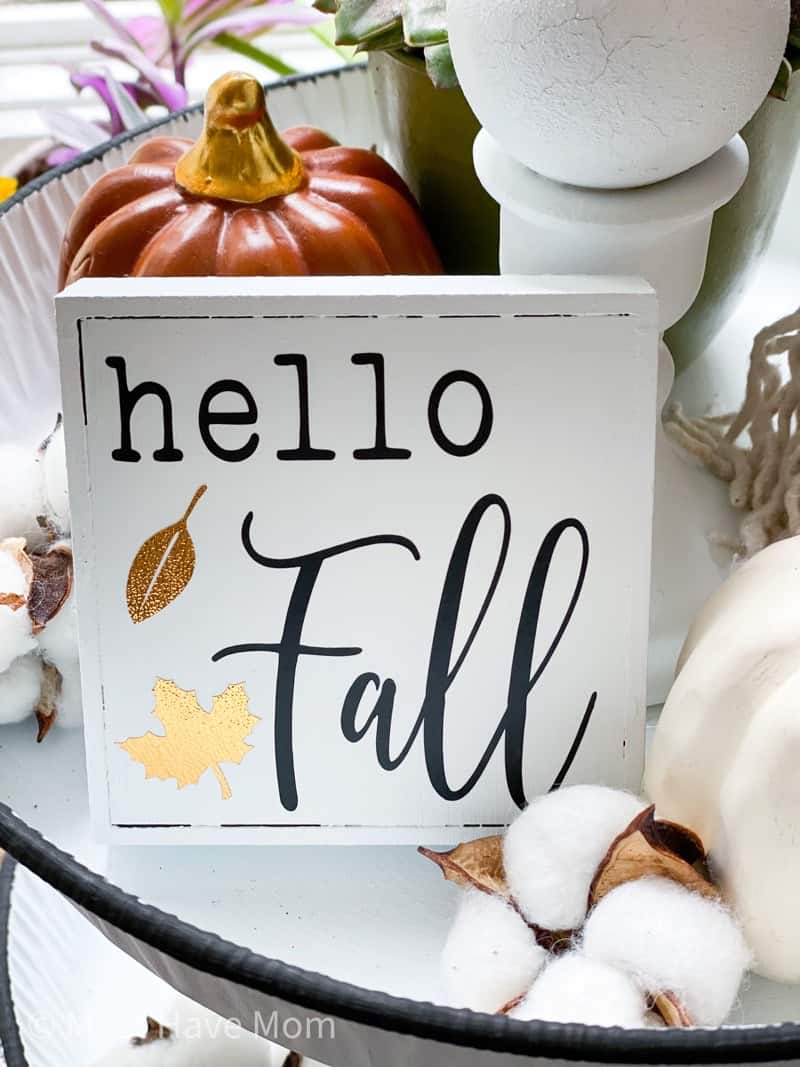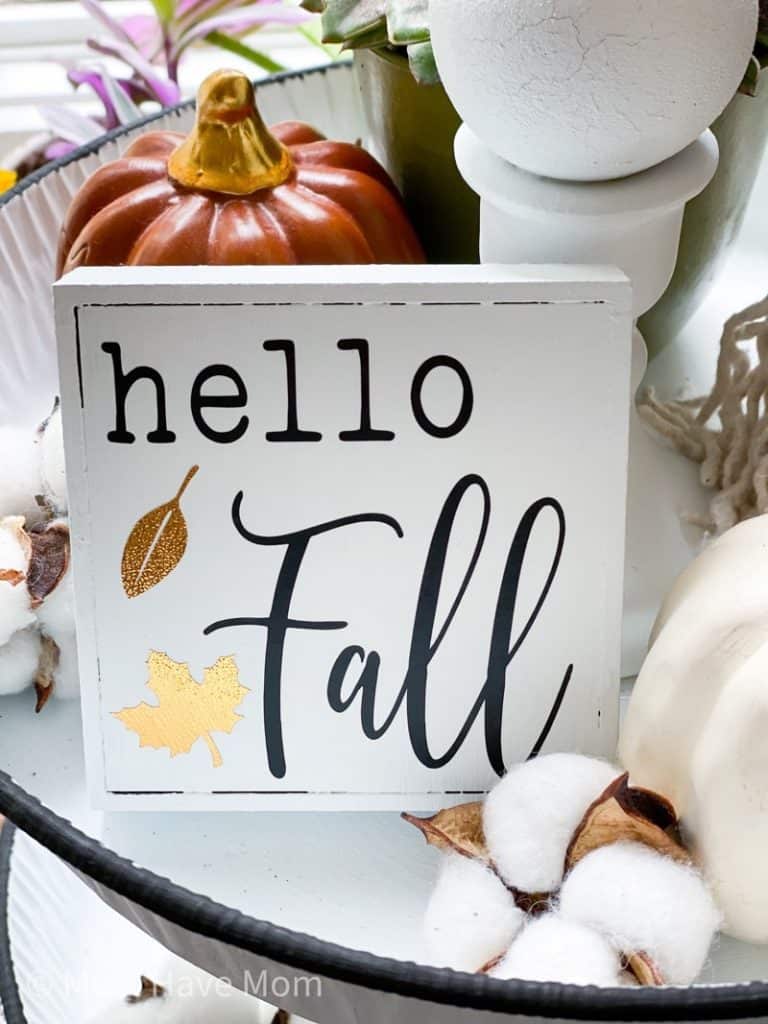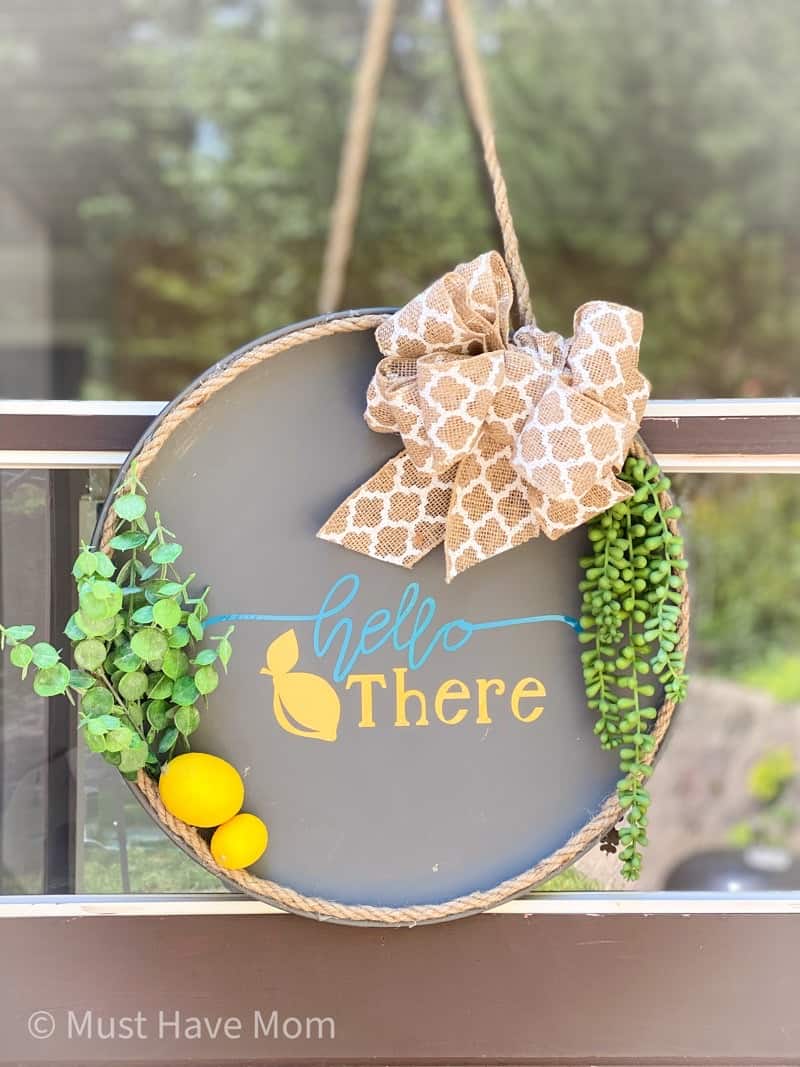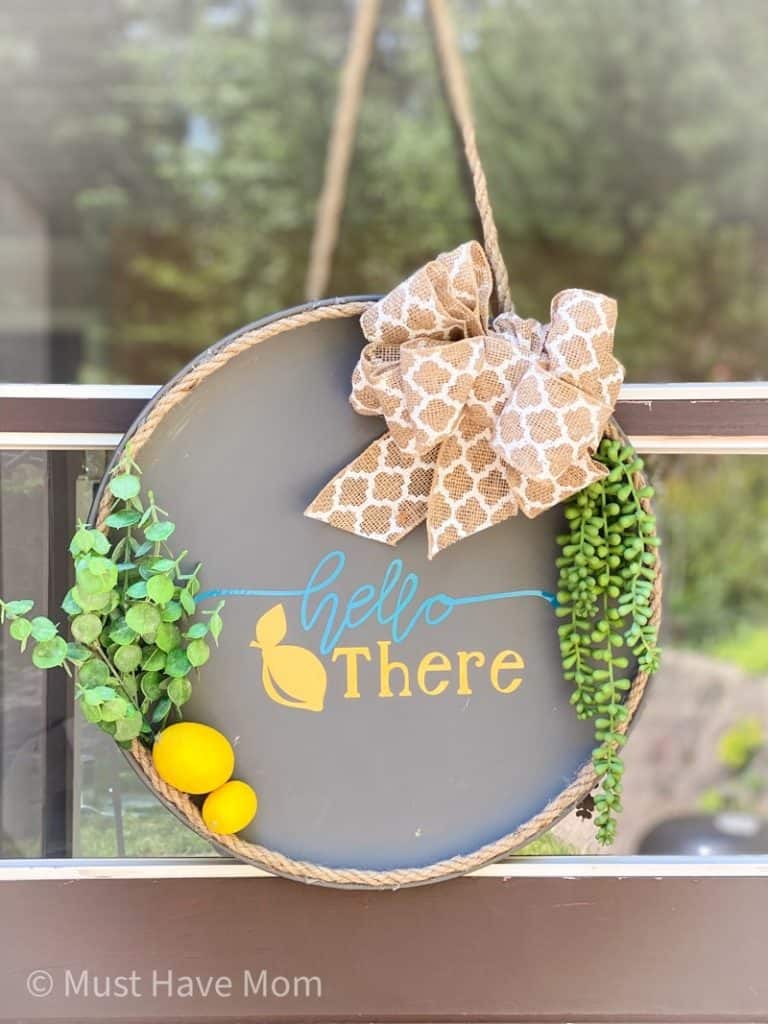 DIY Front Door Decor Using Cricut