Best Mother's Day Gifts for Mom
Mother's Day is just around the corner and that means many of us are scrambling to find the perfect gift for mom. I'm here to help with the best Mother's Day gifts that any mom would love to get. Scroll through and get an inspired idea to make Mother's Day special for your mom!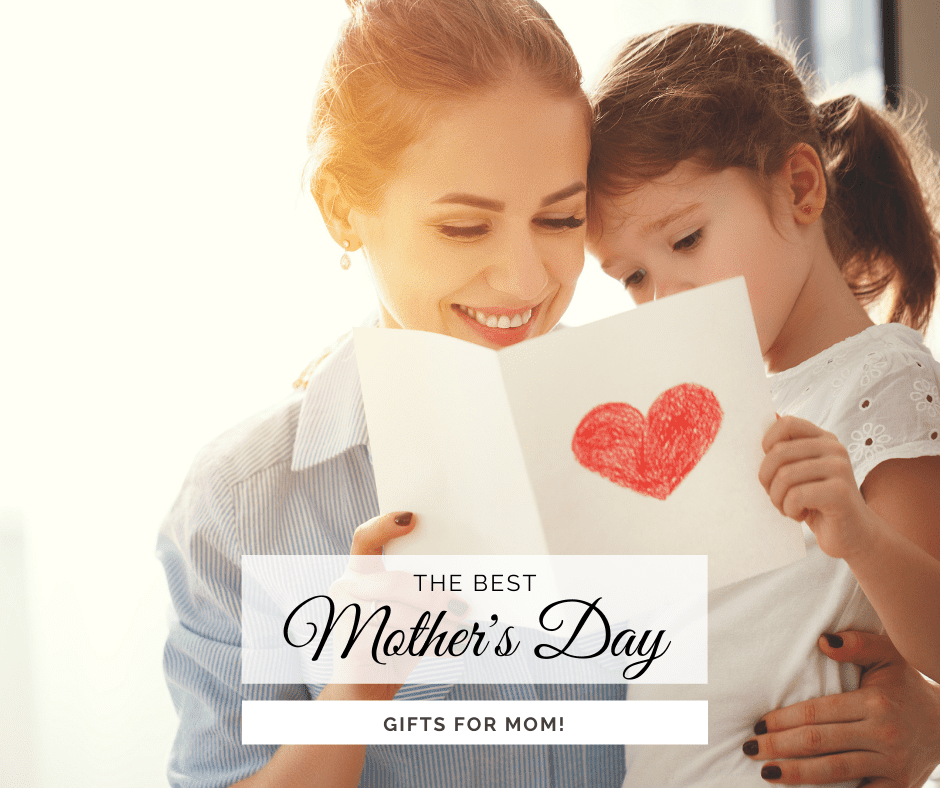 Back in 2016, a survey showed the number one gift for mom was anything handmade. I would be willing to bet that the same was still true today. However, to thank mom for all she does, get her something that will make her know just what she means to you.
Best Mother's Day Gifts
No matter what your mom's interests are, you are sure to find the best Mother's Day gifts for her on this list. Find something for the fashion mom, the outdoor mom, the fitness mom, the budding chef, and more. I designed this guide to help get your creative ideas flowing and inspire the very best, most unique and meaningful gift to make mom feel extra special this year.
best mother's day gifts of Jewelry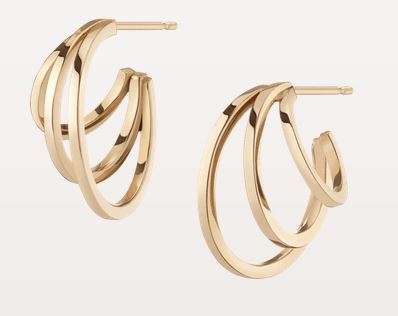 If timeless and classic come to mind when thinking of your mom, you can't go wrong with some amazing gold hoop earrings. Aurate has so many different styles and shapes, you are bound to find the perfect pair for your mom. I love these Deco triple hoop earrings. They are simple enough to be worn often but easily dress up any outfit. They are ethically sourced and have a lifetime warranty. My most favorite jewelry has come from Au-Rate! I own four rings from Au-Rate and wear them daily. The quality is stunning and they are just gorgeous.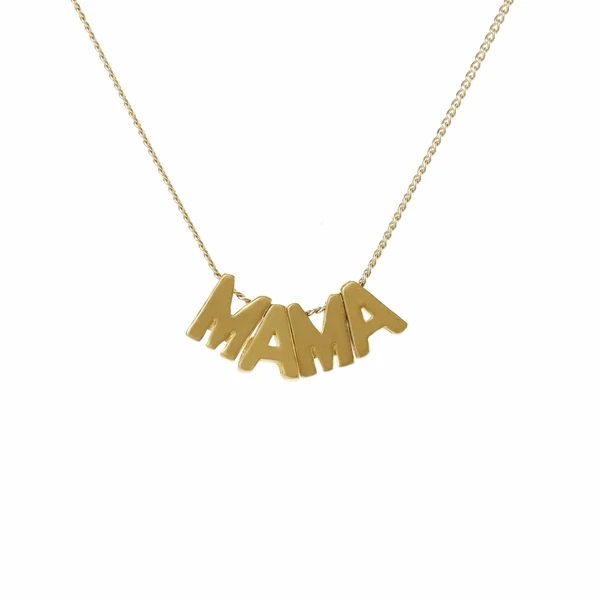 Mom can show off her status with this fun Mama necklace from Tough as a Mother. She uses the power and meanings of gemstones to design pieces that honor the most joyous and raw parts of motherhood. You are strong, beautiful, and tough as a mother. Let's honor your journey. The best Mother's Day gifts are the gifts that hold meaning behind them. This beautiful mama necklace is dainty and minimalist. Behind it holds a special meaning! No matter which gemstone you choose to complement your gold mama necklace, you'll get unique gemstone benefits to help you find more peace, calm, and confidence in your motherhood journey. Pick the gemstone that resonates with you and gives meaning to your gift. How beautiful!
Best Mother's day gifts For the Healthy Mom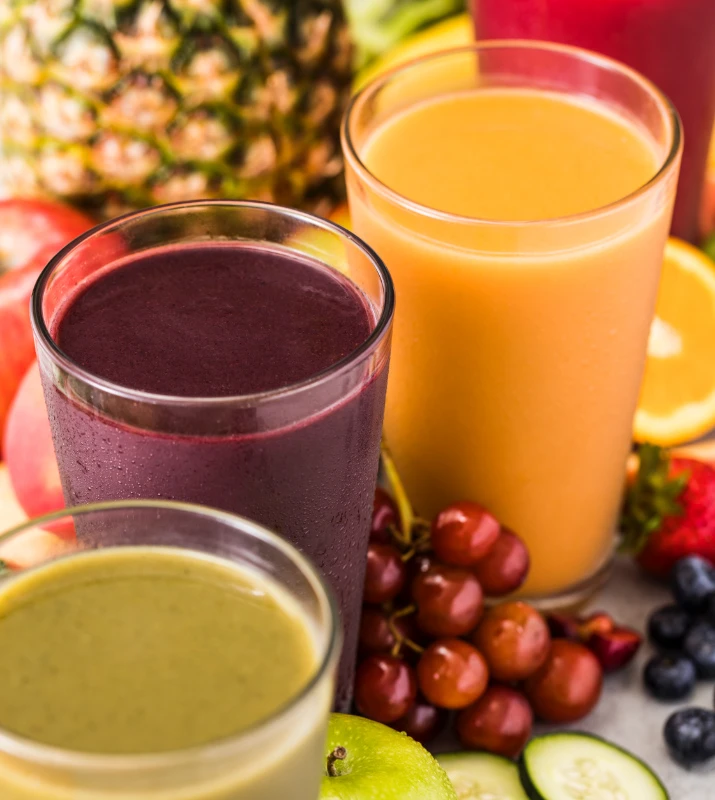 Ruvi is a real fruit and vegetable drink. Their mission is to help people get out and play by providing real nutrition in the simplest way possible. They pack four servings of fruits and vegetables in every packet. Find something for a boost, focus, clean, or active moms. Get 15% off your online order when you use code: SarahM15 at checkout!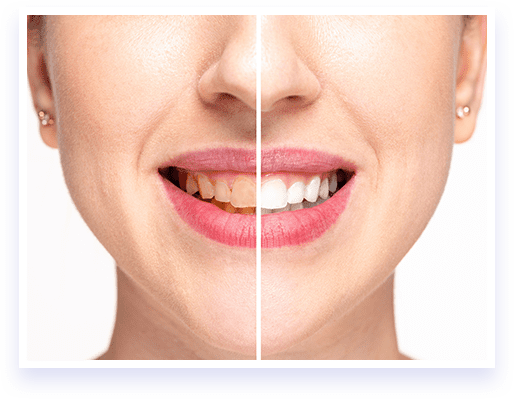 Primal Life Organics is an all-natural tooth whitening system. I personally use this and can say it really works. A Brand New 2019 Study Found Whitening Strips Damage Tooth Dentin! But this is free of chemicals and harmful ingredients plus it works! It is all-natural and the use of red light actually heals the gums and gives the smile a youthful appearance!
See— the dentin layer of your teeth actually regenerates through a process called dentinogenesis.
Red light improves both the speed and effectiveness of this process… by boosting your "tooth metabolism"… and accelerating youthful healing.
Give mom the gift of a whiter smile!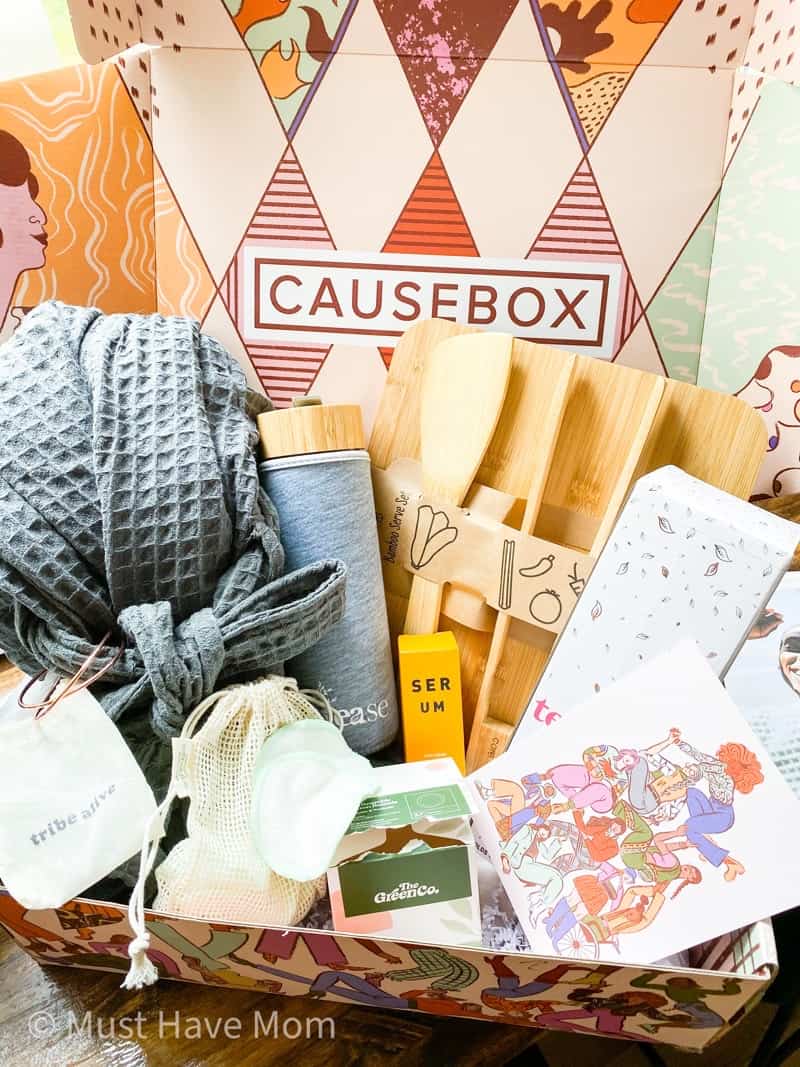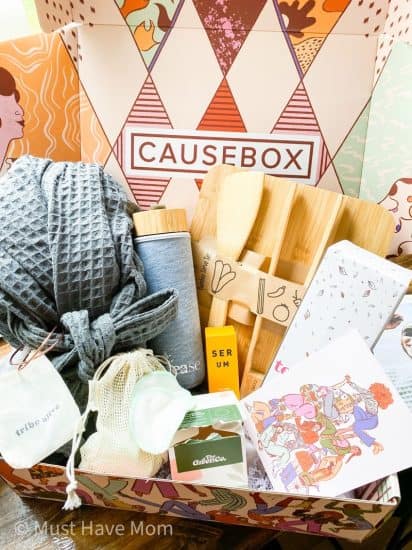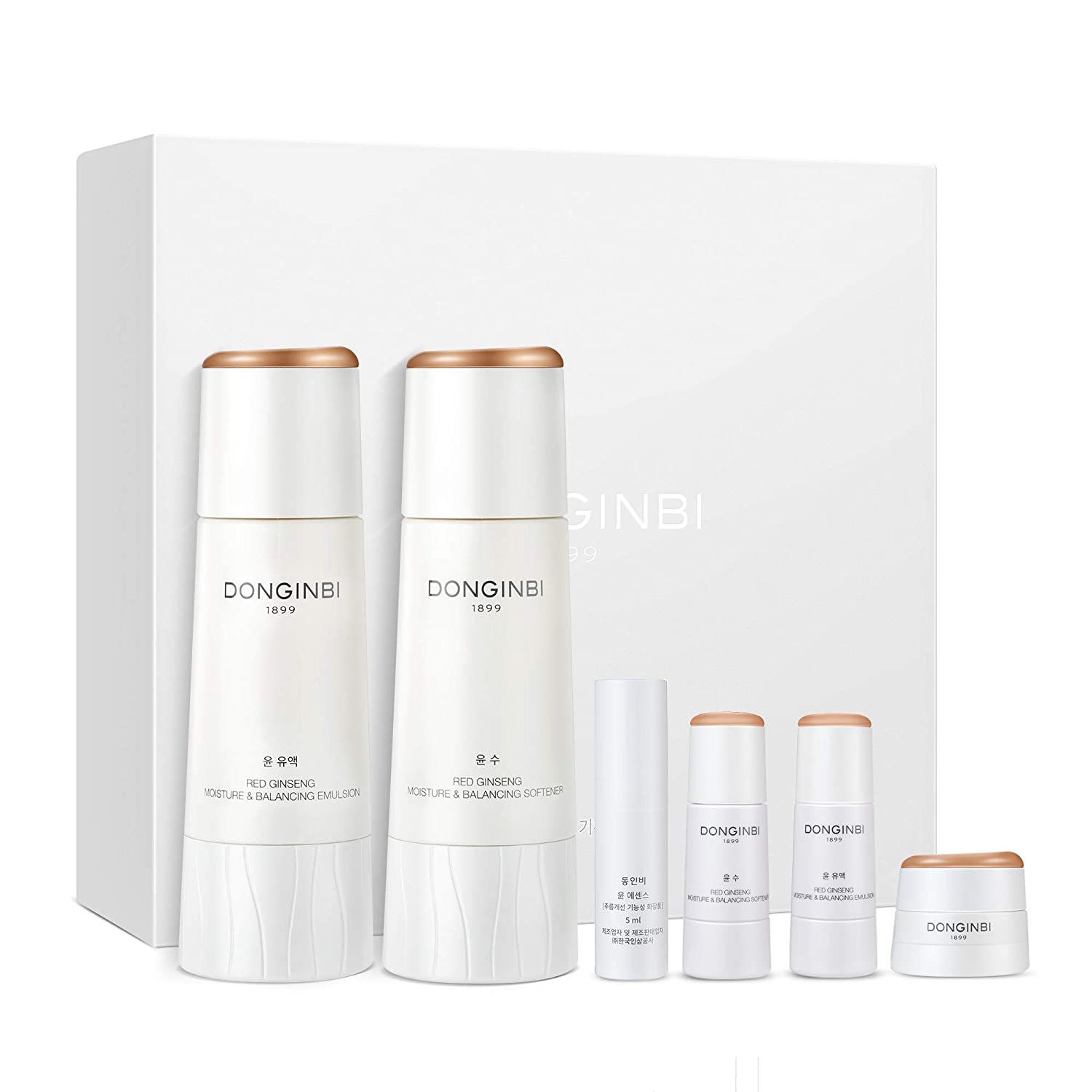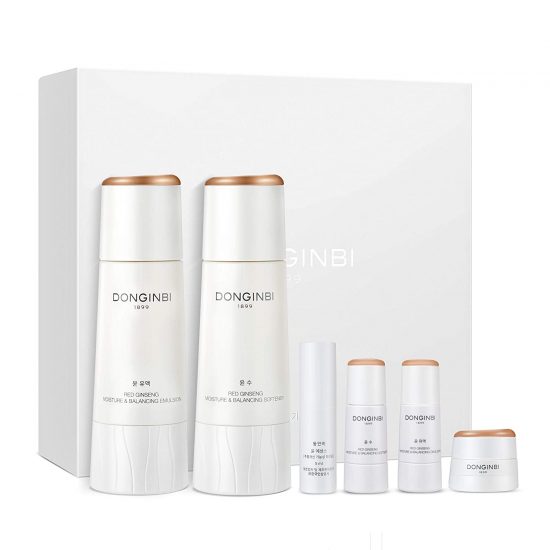 Red Ginseng Korean Skin Care Set is perfect for the mom who is careful about products she uses but also wants to look her best. This set contains Korean condensed red ginseng water and red ginseng vinegar which soothes the skin and brings the perfect oil and water balance. Your skin will be left silky-soft and deeply hydrated. Fight wrinkles and help reverse the signs of aging with red ginseng nourishment. Your hydrated skin will now protect itself from external irritation – preventing itching and loss of skin elasticity. The result is a brighter, plump, and more youthful-looking complexion.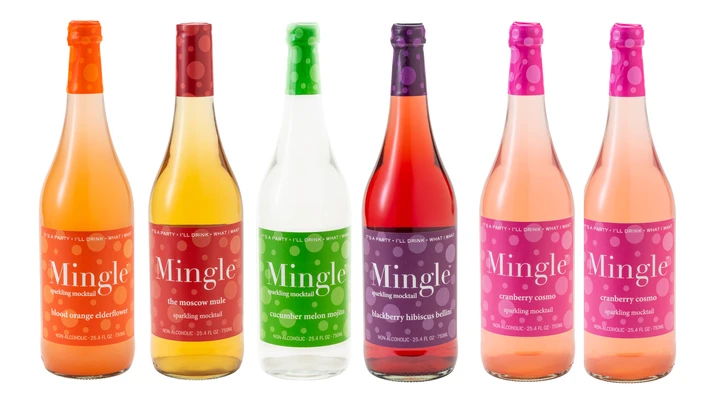 Mingle was created for moms who don't drink but don't like to be excluded. If you're not going to put alcohol in your system, why put in other chemicals? That's why Mingle carefully crafted with clean ingredients. If you are pregnant, nursing, on medication, or in recovery, enjoy Mingle with confidence. "We envision a world where Mingle Sparkling Mocktails fosters social interaction, sharing, and fun. 'Beer, wine, and mocktails' become a standard offering for all gatherings where alcohol is served. We envision a world celebrating is about the people you are with not what's in the drink in your hand."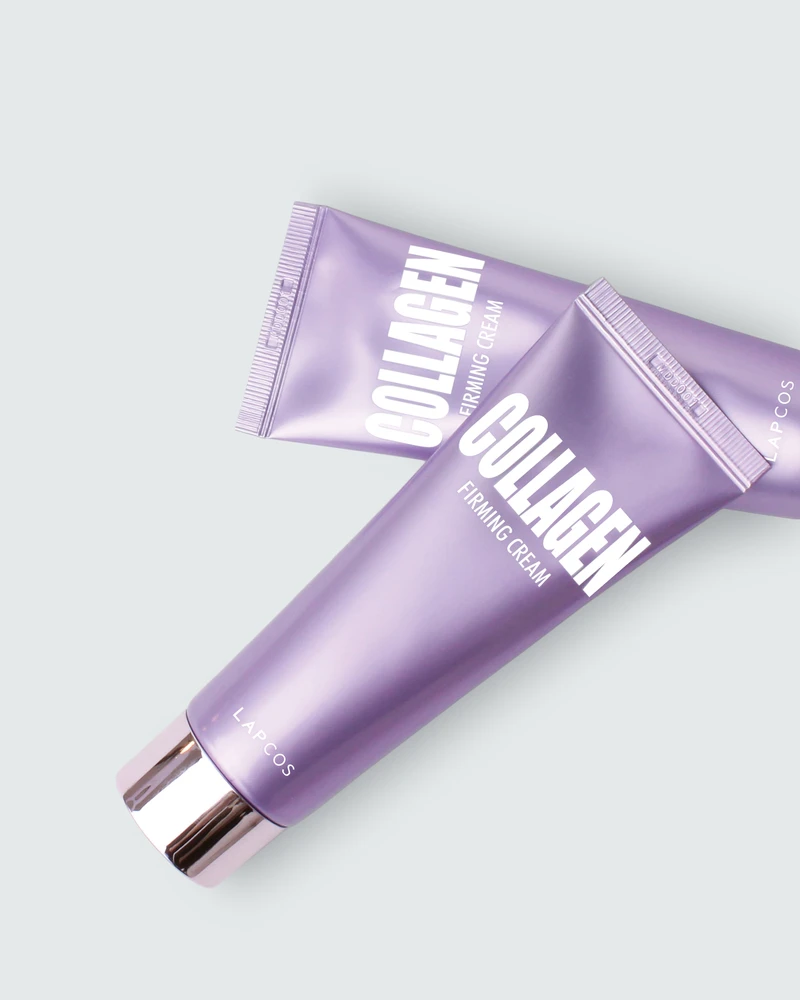 Lapcos is the one-stop beauty destination for high-performance, cruelty-free skincare, body care, and hair care, based on the most exciting trends and proven efficacies available. They are an affordable luxury brand born in South Korea, where we are an established leader. Since 2017, Lapcos has become a key player within the US as well, thanks to their uncompromising devotion to quality, innovation, accessibility, and transparency. Their mission is to bring the most advanced Korean beauty solutions and wisdom to North America in a way that is versatile, affordable, and created for all.
Best Mother's Day Gifts For the Outdoor Mom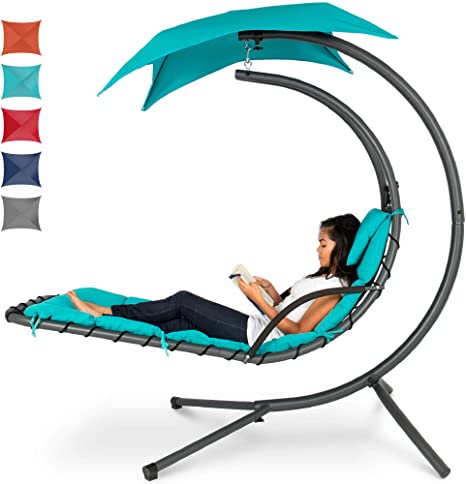 A few years ago, I got this amazing swinging chaise lounge for Mother's Day. It has held up extremely well and is still one thing I find myself going to just to relax and unwind. This chair simulates weightless lounging. It has a comfortable chaise seat with a tempered steel cantilever to create a unique, suspended, lounging experience.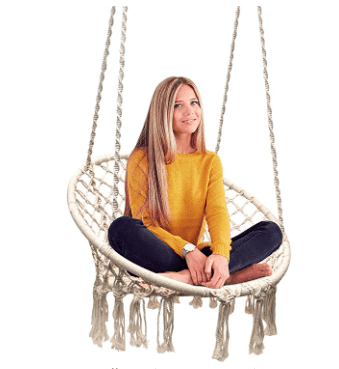 Maybe you would love something with a smaller footprint. This hammock chair macrame swing can be used as a light cradle and swing reading chair or relaxing meditation chair. It makes a sweet snuggle swing to hang outside and enjoy nature, rest under the sunset, relax poolside, or lounge on the deck.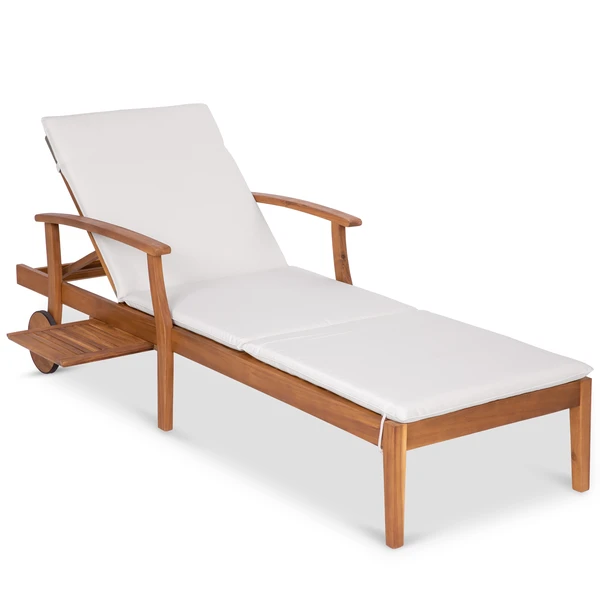 Or maybe you really want to spoil mom this year. This Acacia wood chaise lounge chair is so sleek and stylish. It features a durable groove and peg system that allows you to find your perfect comfort zone with four preset backrest angles. Plus a pullout side table that slides out from either side of the lounge chair, to keep your favorite refreshments and entertainment close at hand. Keep your eyes open because I just ordered one for myself and I'll be sure to share all about it here on the blog!
Best Mother's Day Gifts for the Crafty Mom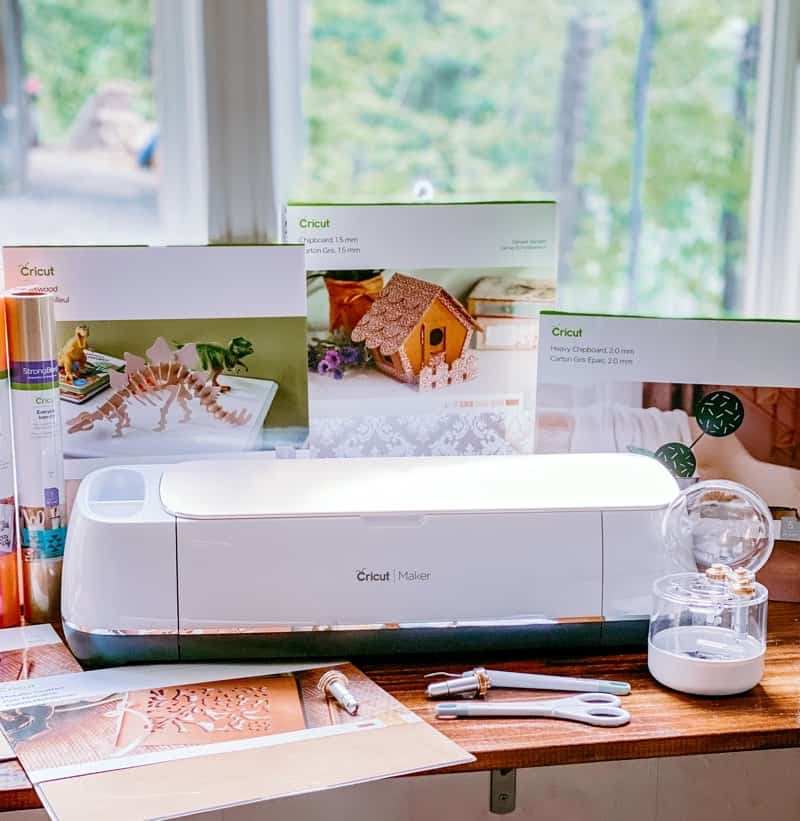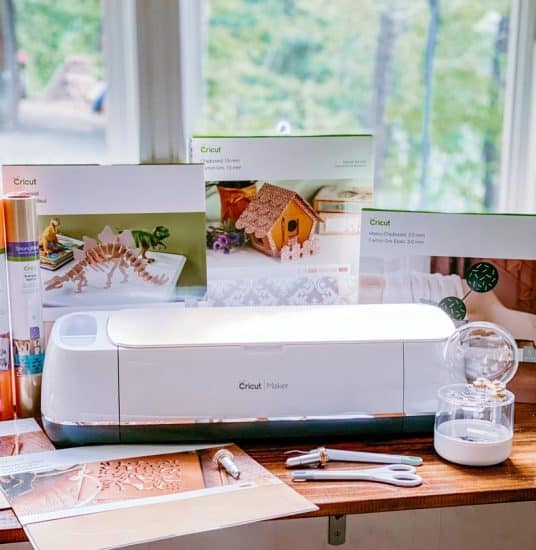 If you have read this blog recently you will know that the one craft item I love is my Cricut. I have made so many fun crafts that are perfect to organize the house, create fun activities for the kids, and even things that you can sell for a profit.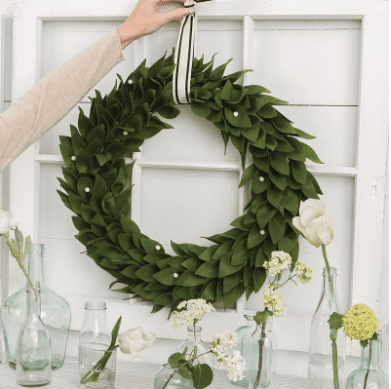 Annies Kit Club Membership is another great gift for the crafting mom. These craft kit subscription boxes come in so many different crafts. Pick from yarn, knitting, quilting, general crafts, and my favorite, farmhouse style crafts. These ready-to-go craft kits are mailed straight to your home on a regular basis. The crafting experts at Annie's package the materials and instructions for each project so once it hits your doorstep, you can jump right in!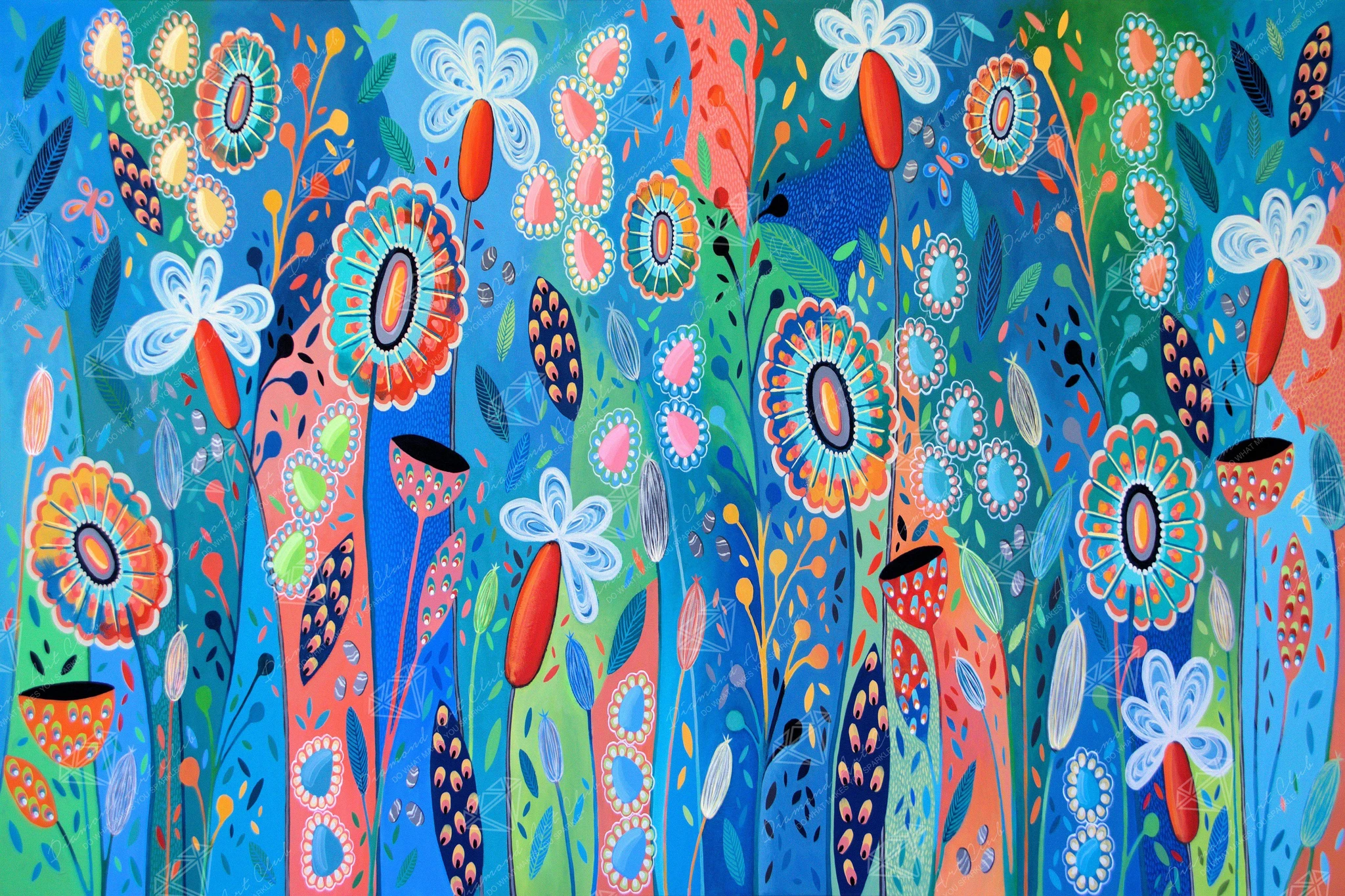 Diamond Art Club is perfect for the crafty mom. It is like a combination of cross-stitch and paint-by-numbers, diamond painting is the new creative hobby that's taking the crafting world by storm. You simply apply colorful resin rhinestones to richly pigmented canvas paintings. The result is visually dazzling, mosaic diamond artworks that sparkle, shimmer, and shine. They have themes from whimsical, to landscapes and animals and even holidays and religious themes.
Best Mother's Day Gifts for the Home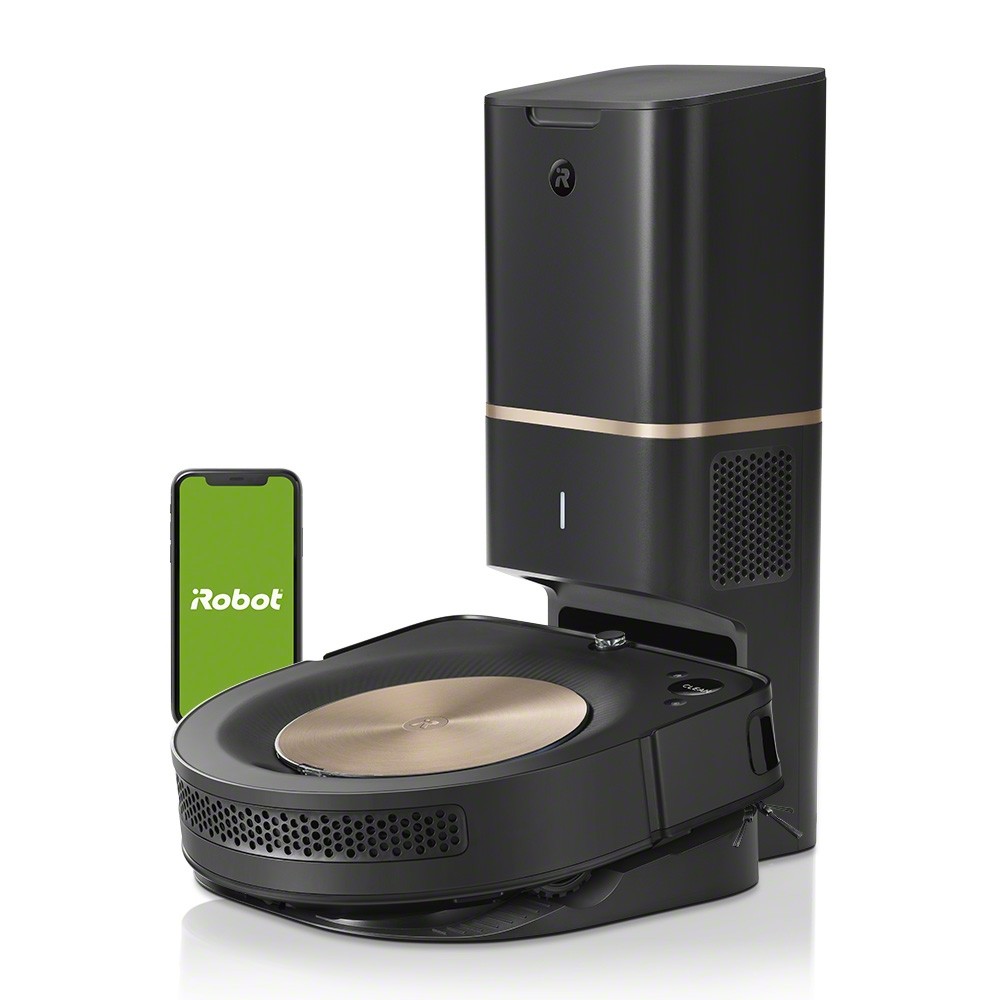 Most moms would love a break from the daily duties. While a full-time maid might not be in the budget, a Roomba can help. I have one that I received as a gift years ago and I still love it. It saves me so much time from having to vacuum or sweep daily. With 4 kids and 2 dogs, this little thing is a lifesaver! It keeps up with my family's messes, the shedding dog hair and crumbs after meals. I'm so impressed with it!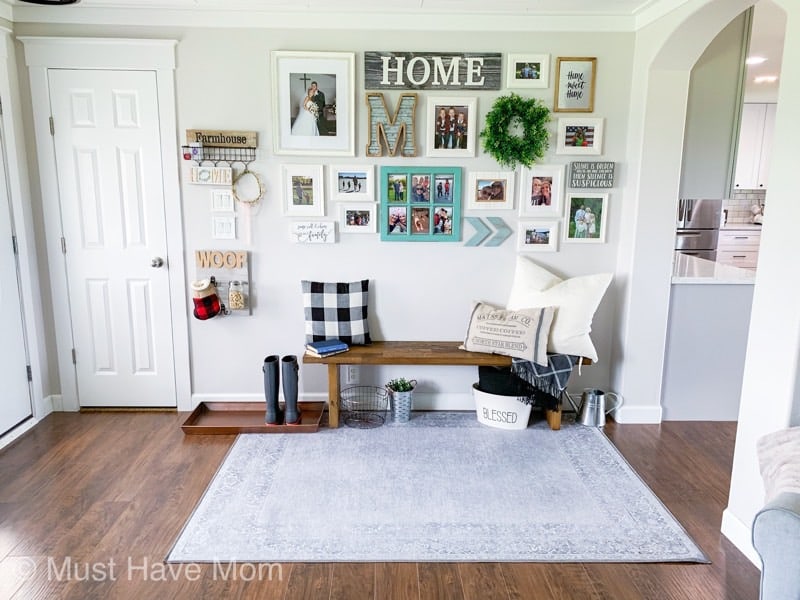 Dress up the living room for mom with a new area rug. Ruggable is my favorite maker of rugs. Besides having so many different styles to choose from every rug they sell is machine washable. Ruggable's patented Rug System comes in two pieces: a lightweight Rug Cover and a nonslip Rug Pad. Every rug cover is stain-resistant, water-resistant, and designed to fit conveniently in your home washing machine—even the 9×12! They come in so many different styles and sizes you are sure to find one that mom will love. The photo above is in my entryway. You can see my Ruggables here.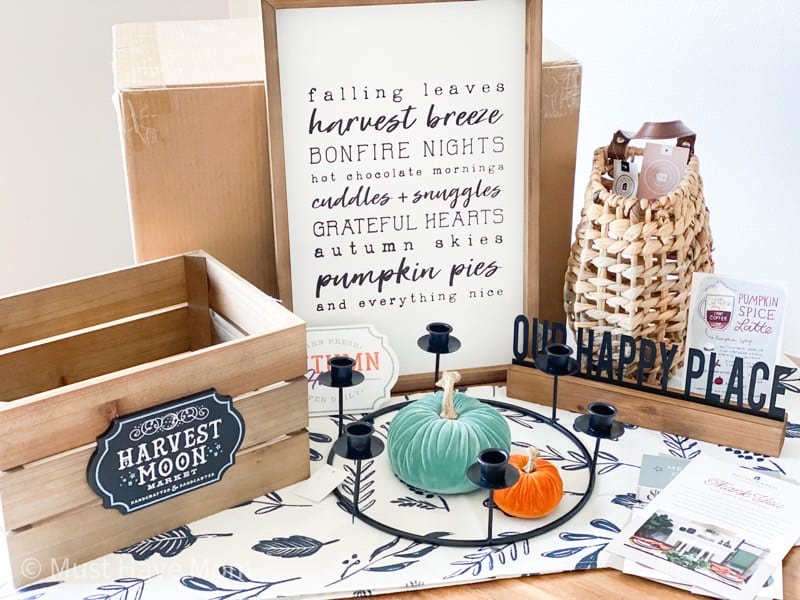 Does your mom seem to constantly be updating her home decor? If so then Decorated subscription boxes are the perfect gift for her. Decorated is basically four seasons of seasonal decor to add to your home to swap out four times a year and make your home feel warm and inviting for each of the four seasons. This is hands down my favorite home decor subscription box out there. The items are unique and of high quality. I have decor that none of my friends do and I don't have to go hunting all over town to find it! It makes decorating easy! You can check out what was in my first Decorated box here.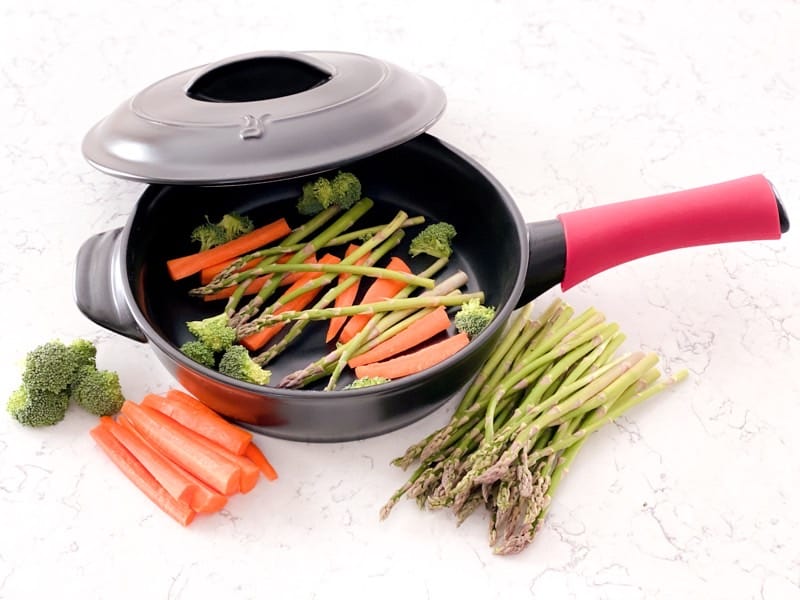 Maybe Mom is always in the kitchen whipping up delicious meals and desserts. If she is, surprise her this Mother's day with some cookware from Xtrema. This is clean, non-toxic, ceramic cookware that mom can feel good about preparing food in. Unlike ceramic-coated metal pans that use chemicals to bond ceramic to a metal base, Xtrema® is entirely ceramic. From its ceramic glaze to its ceramic core, Xtrema® is designed to keep foods totally free of chemicals and metals. The ceramic construction also offers consistent, even heating, for a better cooking experience. It is my favorite brand of clean cookware and the one I personally use for better health!
Pin Best Mother's Day Gifts
We LOVE when you pin our posts for easy finding later! It helps us spread the gift ideas with more people who can enjoy them. Thank you!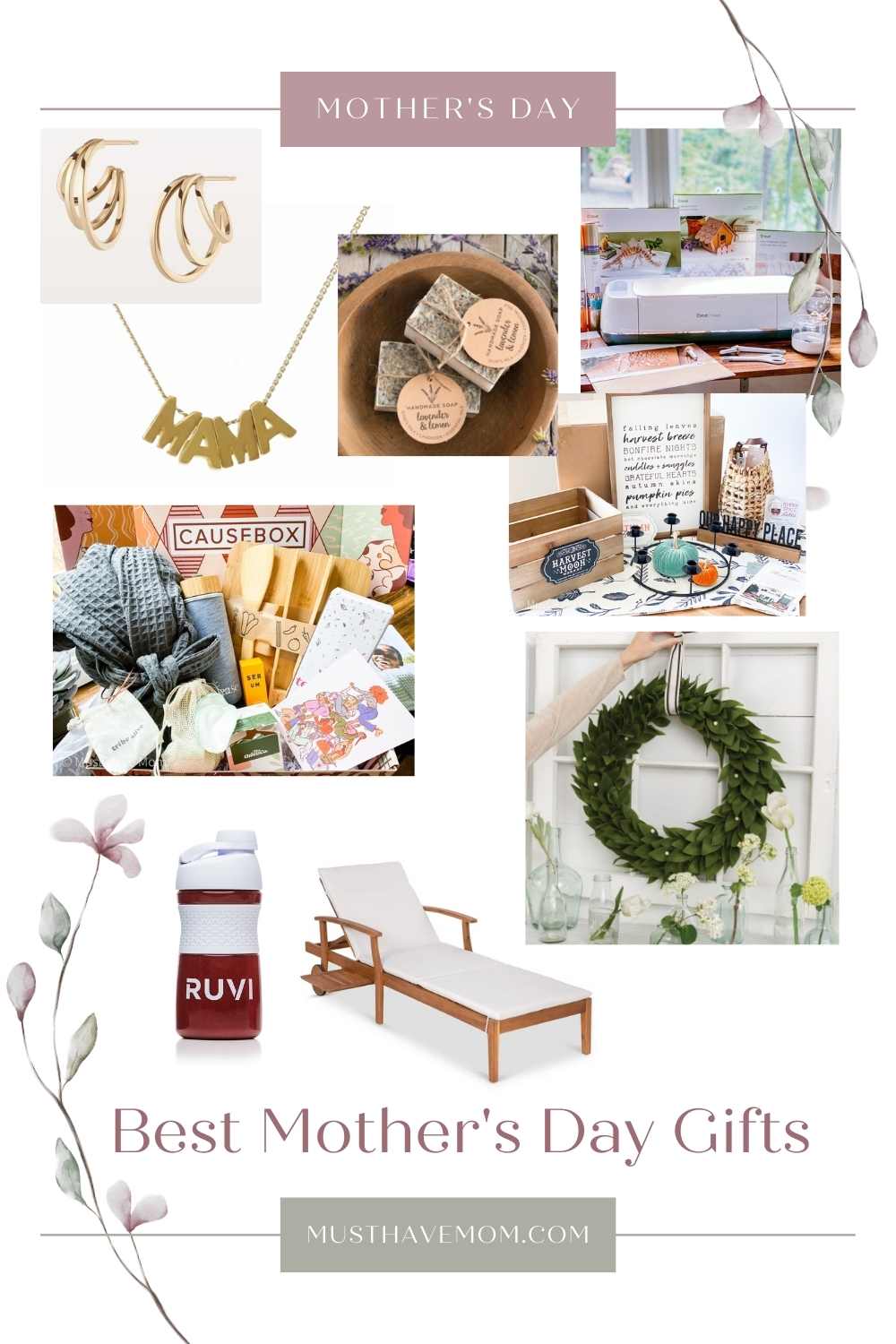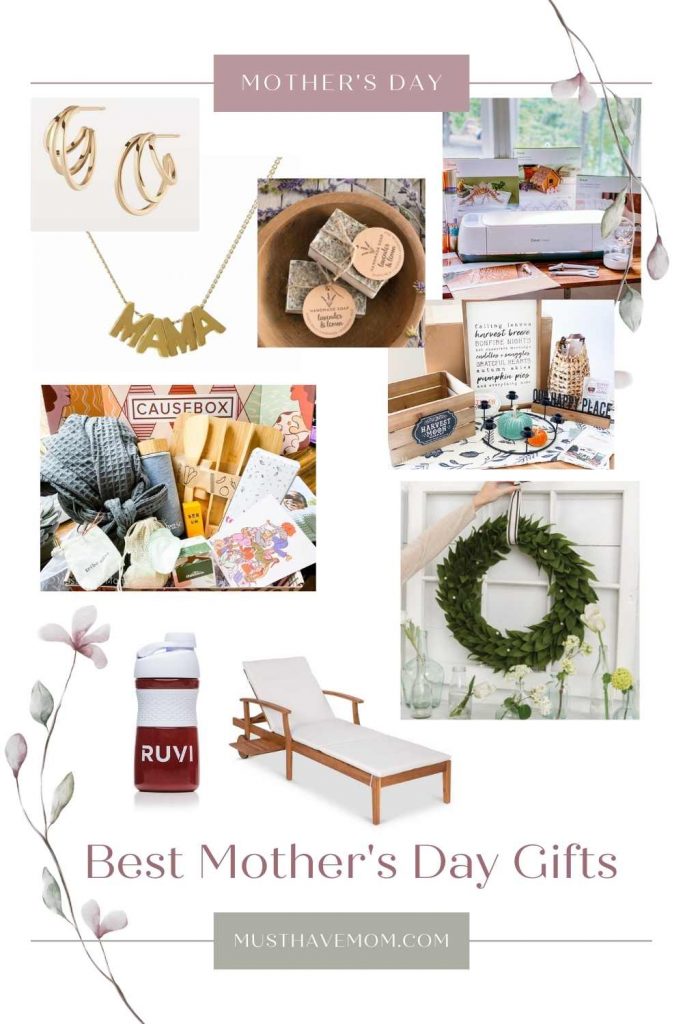 You May Also Like…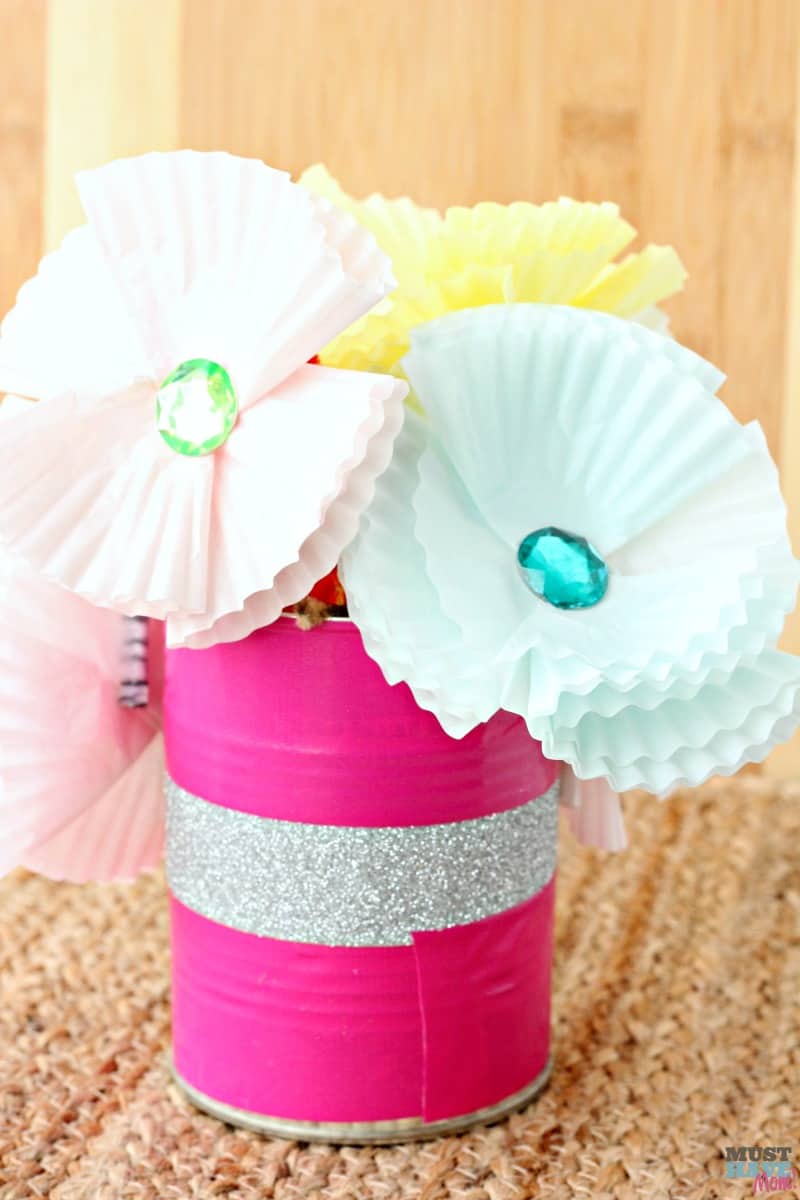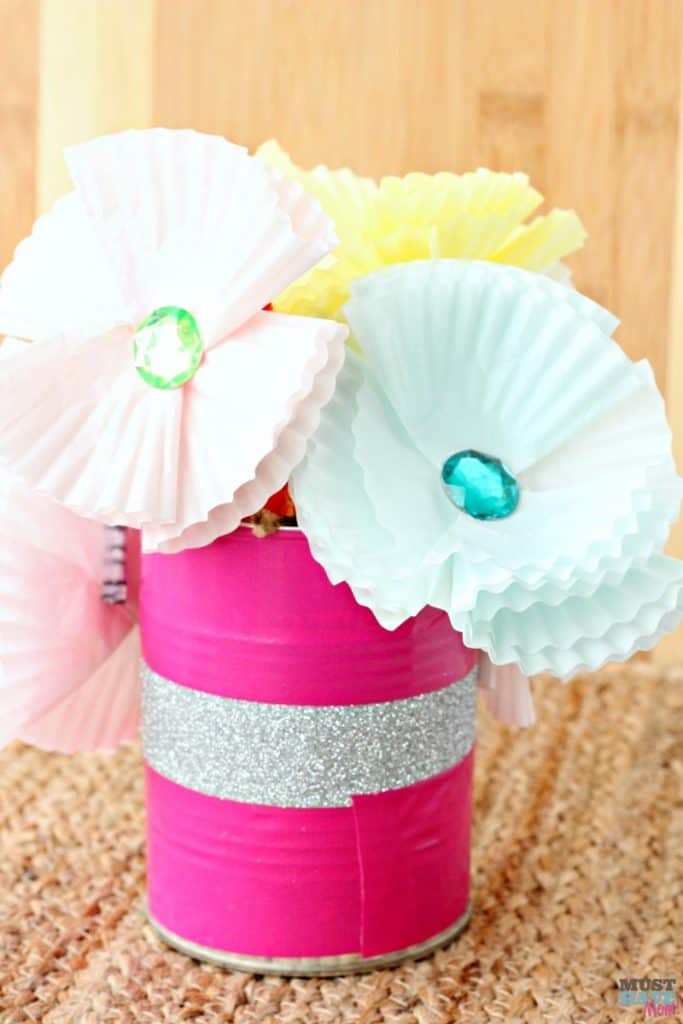 Easy DIY cupcake liner flowers – DIY gift kids can make for mom!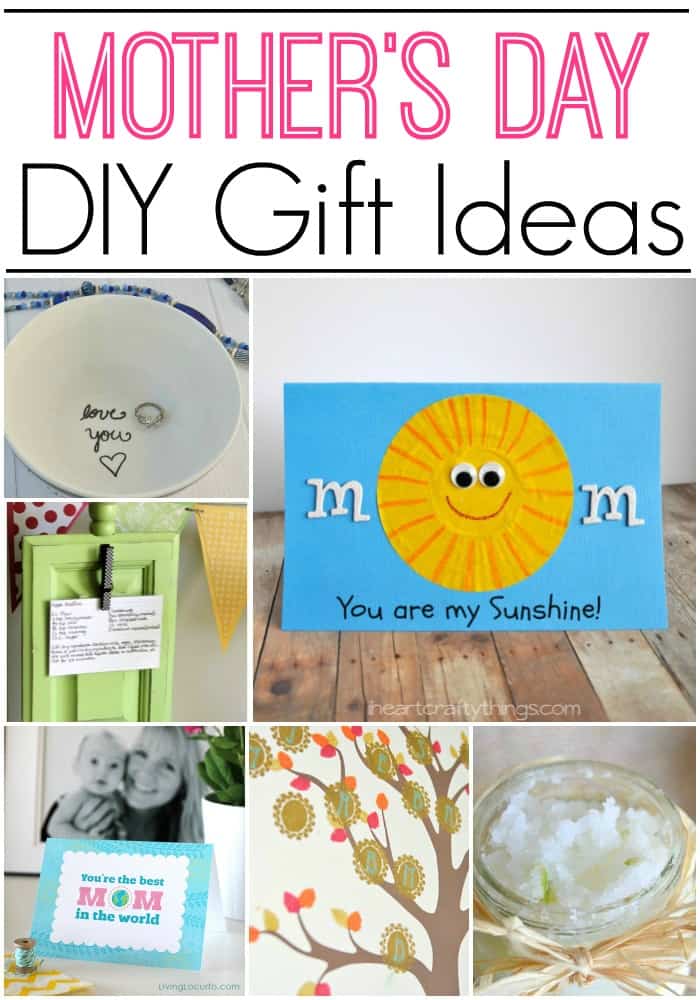 20 DIY Mother's Day Gift Ideas