DIY Farmhouse Sink Caddy | Dollar Tree Crafts
Keep your sink area organized with this farmhouse sink caddy DIY! It is super easy and adorable farmhouse kitchen decor that you can make on the cheap because it's a Dollar Tree crafts project! That's right the supplies are from Dollar Tree and you can make this sink caddy for under $2!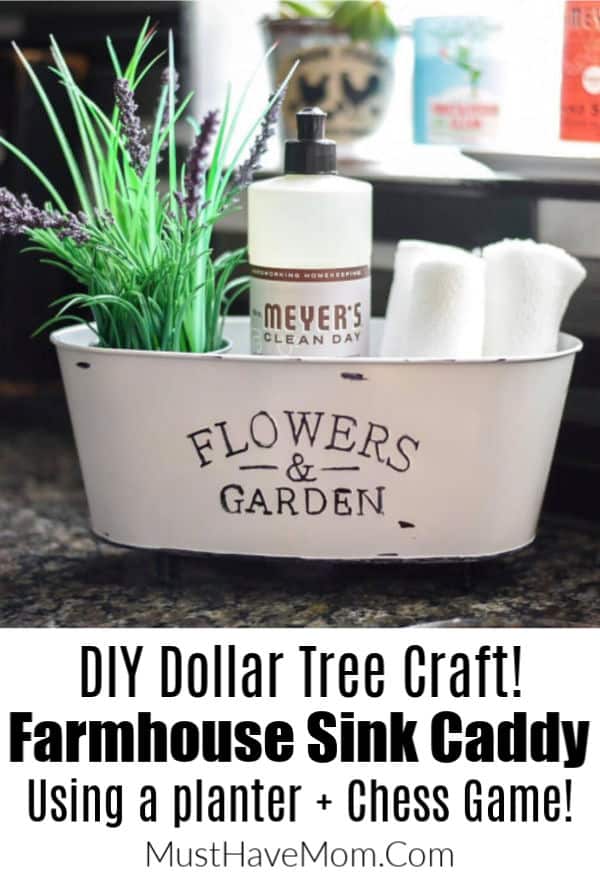 DIY Farmhouse Sink Caddy
This DIY farmhouse sink caddy is SO adorable! It matches perfectly with any farmhouse kitchen decor and doubles as great sink organization too. Keep all of your dish soap, dish cloths, scrubbies, etc in the sink caddy. You could also use it as a windowsill planter with herbs in it or succulents. This farmhouse enamel caddy can really be used for anything! The sky is the limit on what you can do with this cute decor piece. I know you already LOVE cheap farmhouse projects because my $5 farmhouse curtains post went wild. This project is about $1.25 if you've got the glue and spray paint in your supplies already!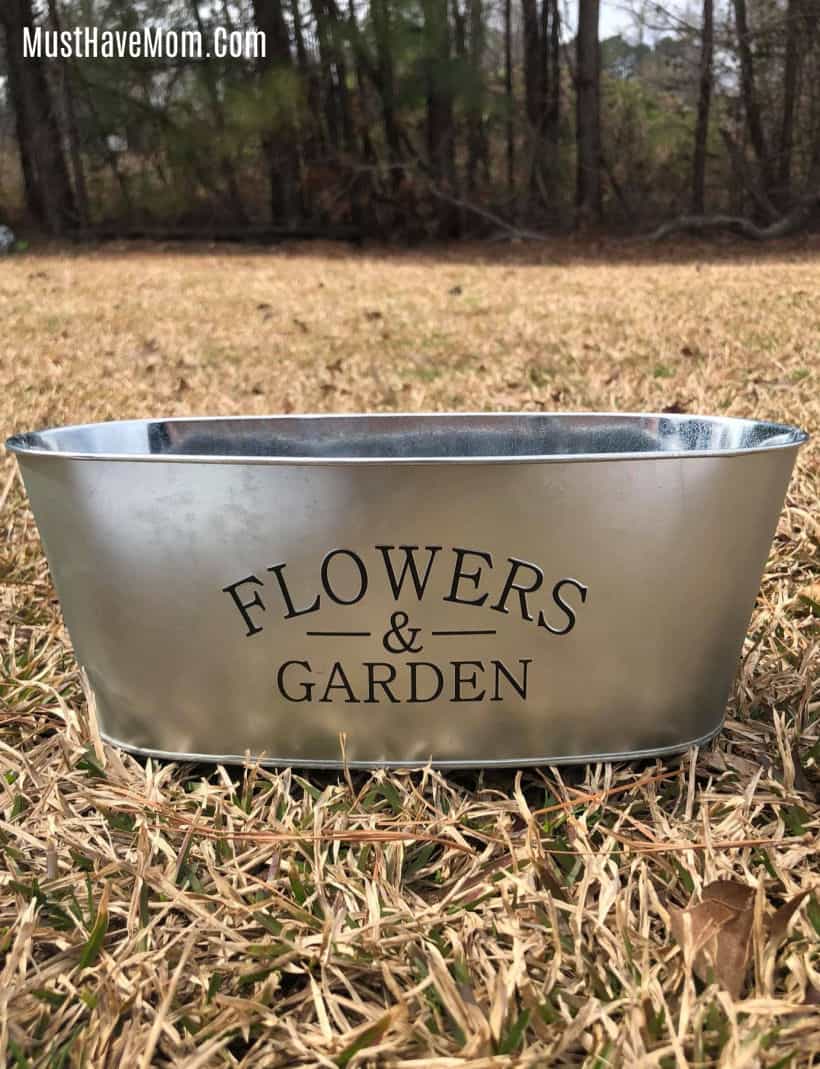 How To Make A Farmhouse Sink Caddy
What I love about this DIY sink caddy is that the supplies are from Dollar Tree so it is a really inexpensive farmhouse kitchen decor DIY! Here's what you need: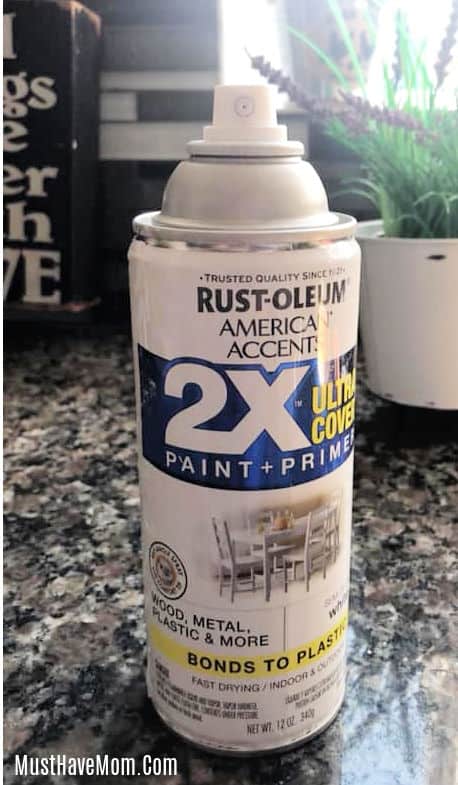 Begin by spray painting the bottom of the planter. Make sure the surface is covered and the area is well-ventilated. Allow to dry fully then flip over and spray paint the top/inside as well. Let dry completely.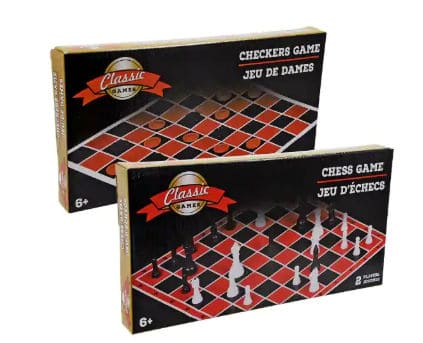 The picture above is the Dollar Tree chess set that you'll use for the feet of the planter. Take four of the same pieces (the pawns) and you will glue them to the bottom of the painted planter (make sure it is fully dry!). Arrange the pieces so the planter will sit level when flipped over. Use hot glue or E6000 glue to secure the pieces to the bottom of the planter. Allow to dry fully!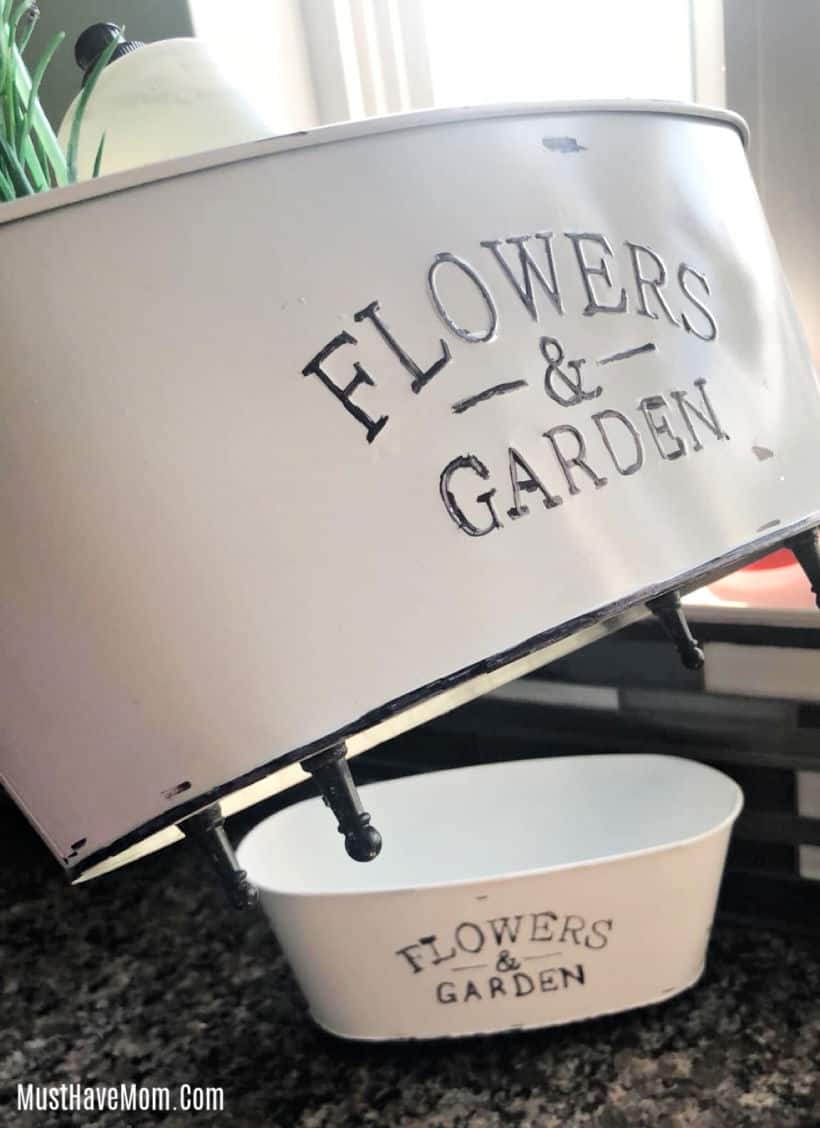 Once the feet have fully dried then you'll work on embossing the letters on the planter. You will be able to feel where the letters are raised. Use an acrylic paint pen or permanent marker to go over the letters and add detail to the planter. Alternatively, you can lightly sand the raised letters to allow the metal to show through.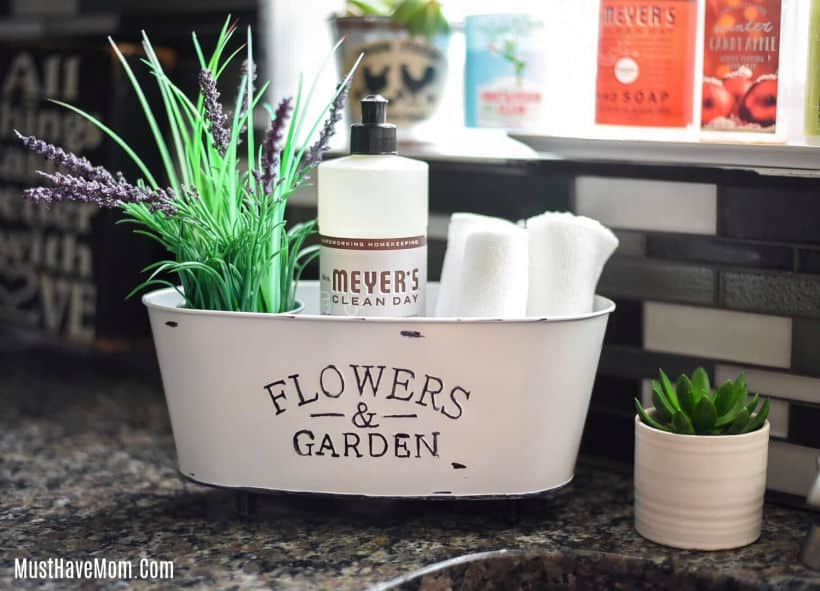 Then fill your planter with your favorite goodies near the kitchen sink and enjoy the gorgeous farmhouse sink caddy you created! These also make a great gift idea for moms, friends and neighbors. Teachers love them too!
This is a really inexpensive project because you can make several of these with the spray paint and glue so the material cost is $1 for the planter, $1 for the chess set which you can make 4 planters with and the paint and glue which you may already own! It's some of the cheapest farmhouse kitchen decor I've ever found!
Pin Farmhouse Sink Caddy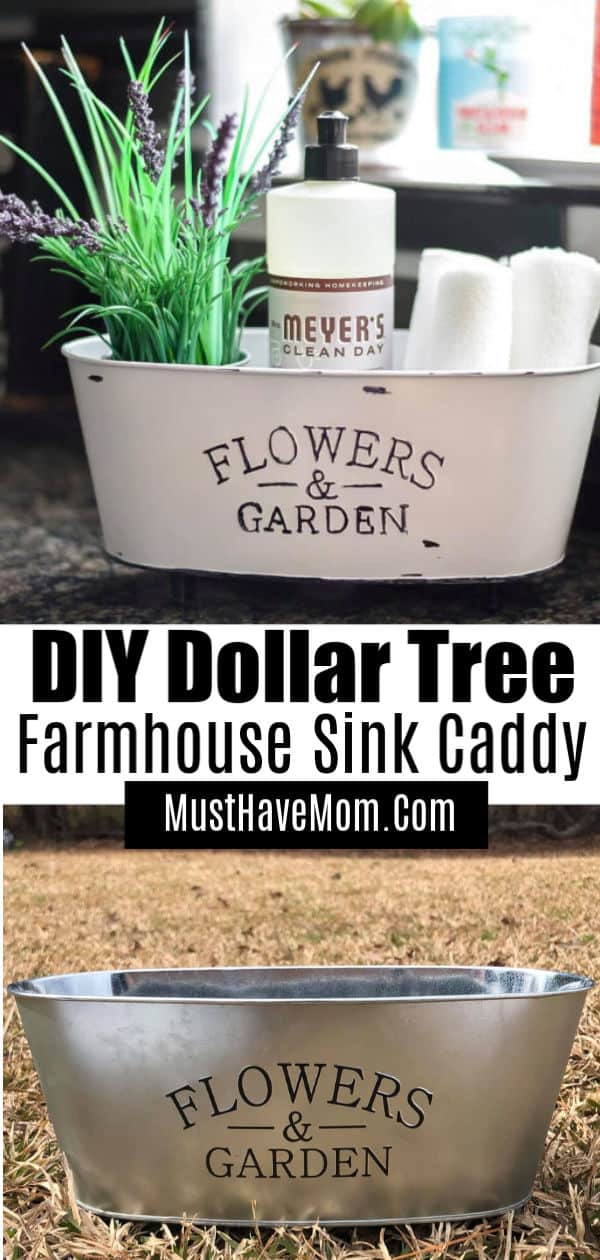 Guest Author
This post was created by Christina Lee Photography and all photos belong to her. (Isn't she an amazing photographer?!) You can check out her amazing photography skills over on her Facebook page. Hire her for your next family photo session! Thanks to Christina for allowing me to share her talents with my audience!