Mother's Day is coming up. It is my favorite day of the year to receive handmade crafts. This paper flower DIY is so easy that the kids can make them on their own. And they look perfect in a mason jar vase.
I am a huge fan of homemade gifts for Mothers's Day. This DIY recipe dish towel and easy Mother's Day craft for kids have been a couple of favorites I have made and given. Paper flowers are a great option for Mother's day since the kids can make them with little to no supervision and unlike real flowers, they last for years and years, creating a keepsake.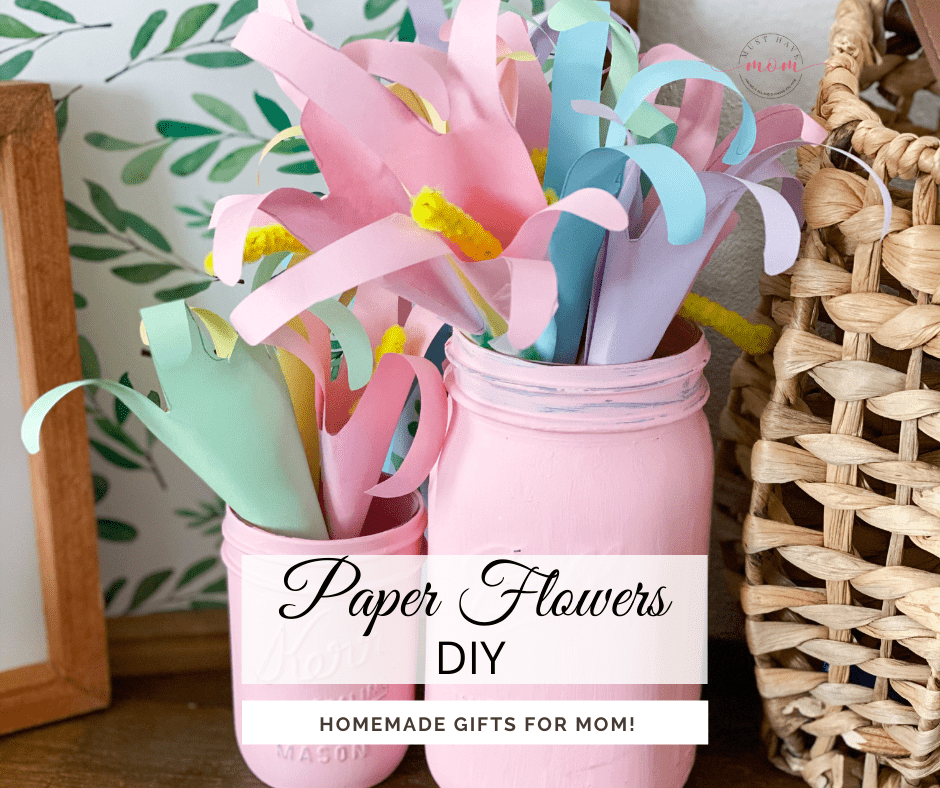 Some of my favorite crafts are keepsake crafts. I love being able to look back and see how small my kids were and marvel at how much they have grown. This papercraft uses their handprint to create an even more special Mother's Day flower craft.
Paper Flowers DIY
For this easy paper flower craft you will need:
Yellow pipe cleaner
Green pipe cleaner
Different colored paper
Tape or glue
Mason Jar you can buy painted mason jars or paint yours with chalk paint.
How to Make Paper Flowers
Trace the child's hand on paper. Cut out.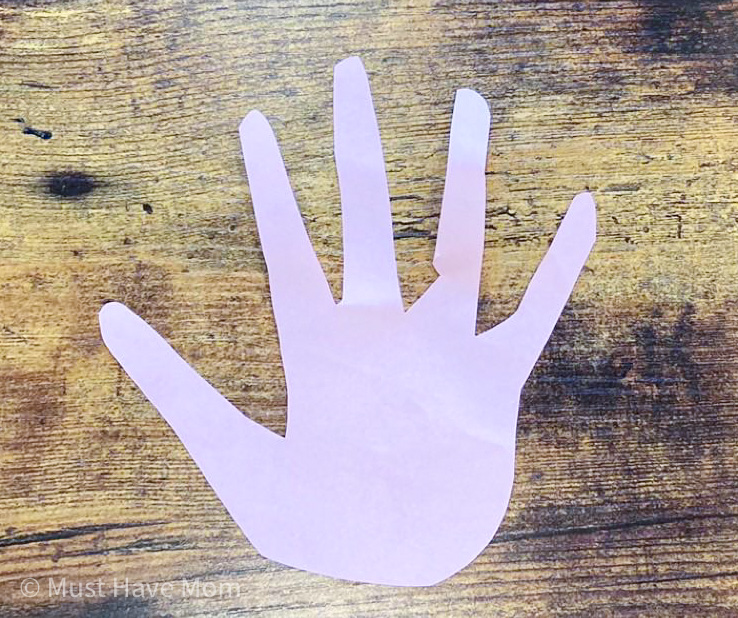 Fold over the yellow pipe cleaner to make the inside of the flower. Fold it and hook it around the green pipe cleaner which makes the stem of the flower.
Now wrap the cut-out handprint around the yellow pipe cleaner with the green pipe cleaner sticking out the bottom. Secure with clear tape or glue. And that's it. You now have an adorable paper flower made out of your child's handprint.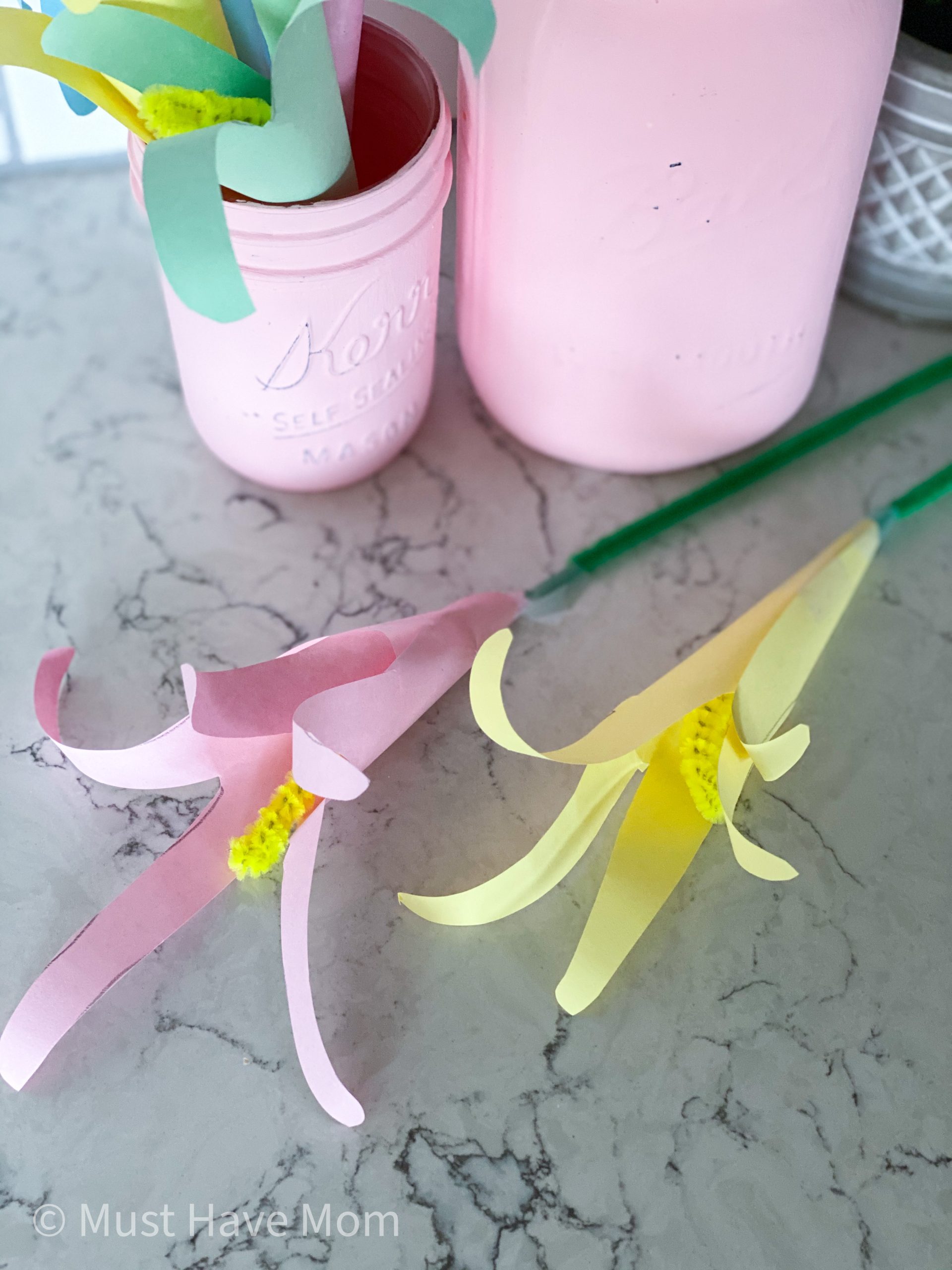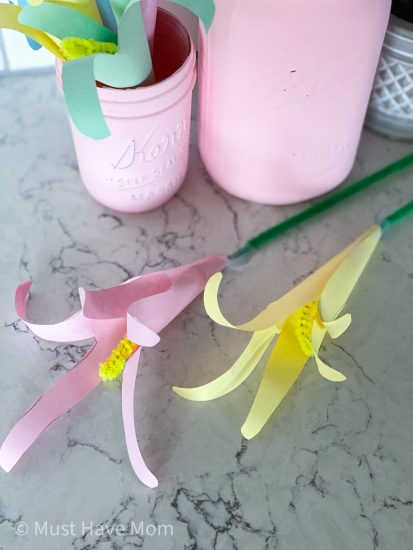 We also used chalk paint to paint mason jars for the vase.
Pin Flower Craft DIY
We love when you pin our crafts. It makes it easier for you to find and share with others.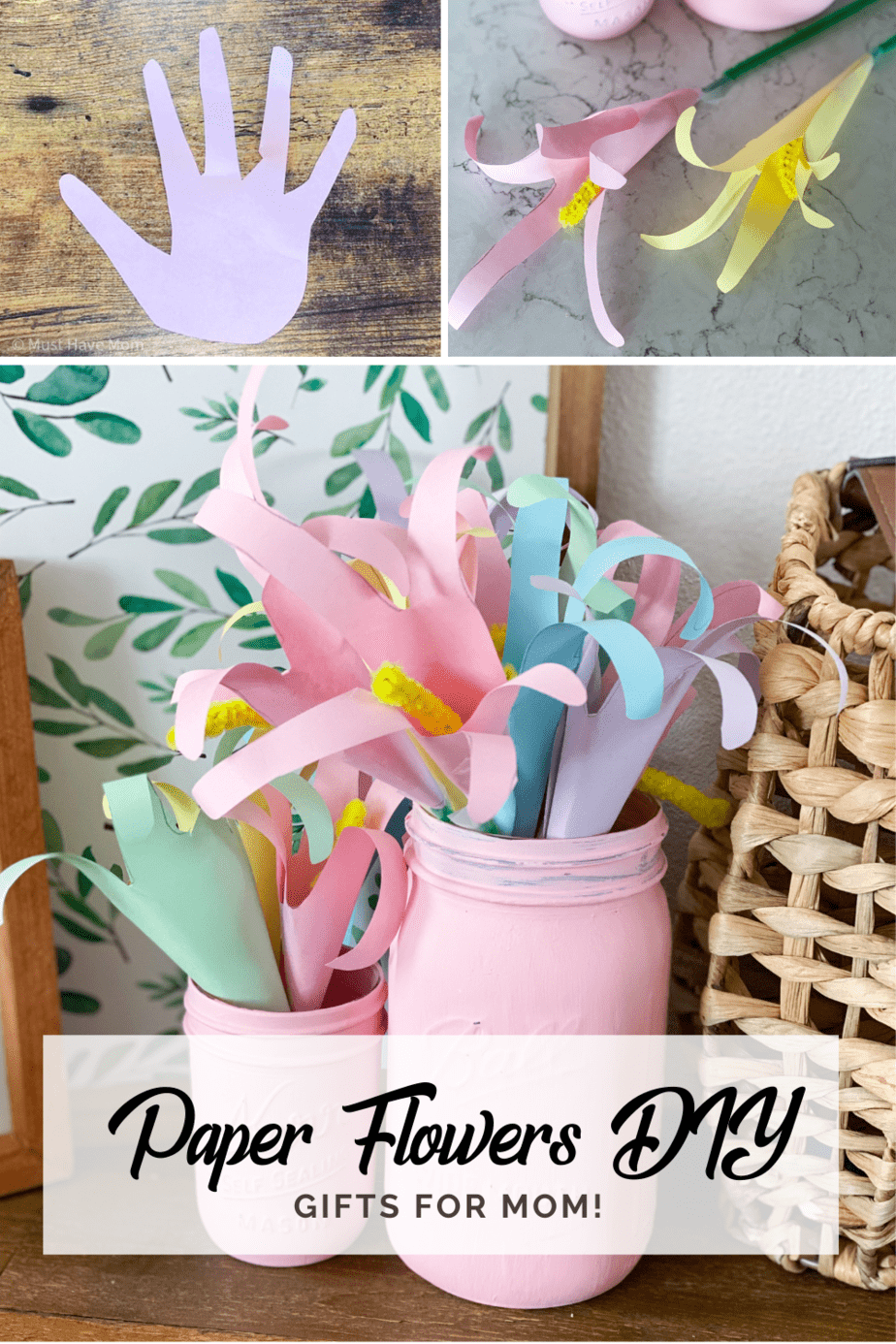 Easy Paper Craft for Kids
Looking for even more easy paper crafts for kids? Try these: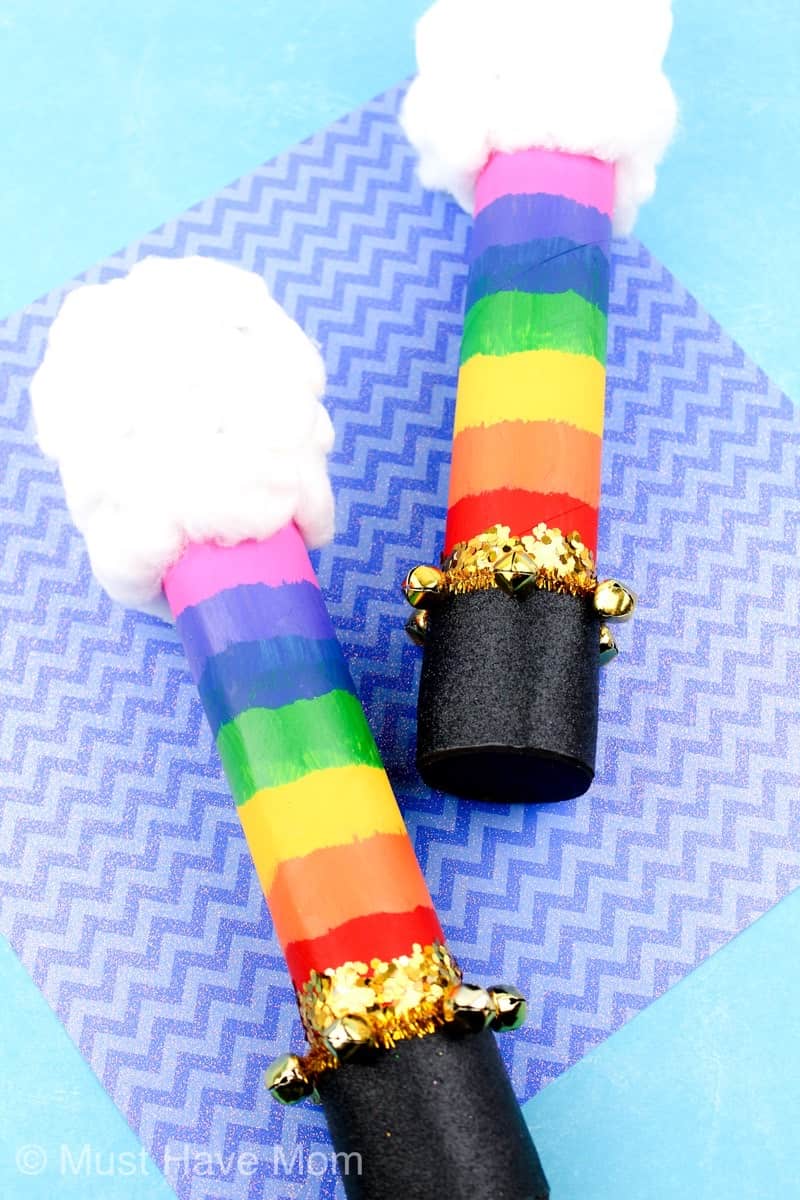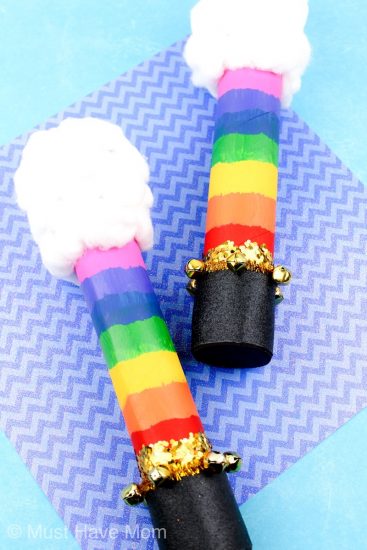 Rain Stick DIY | Paper Towel Roll Crafts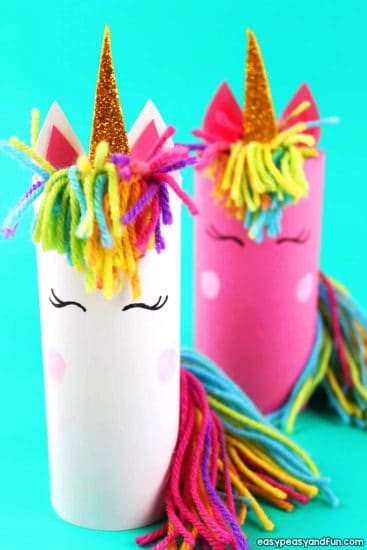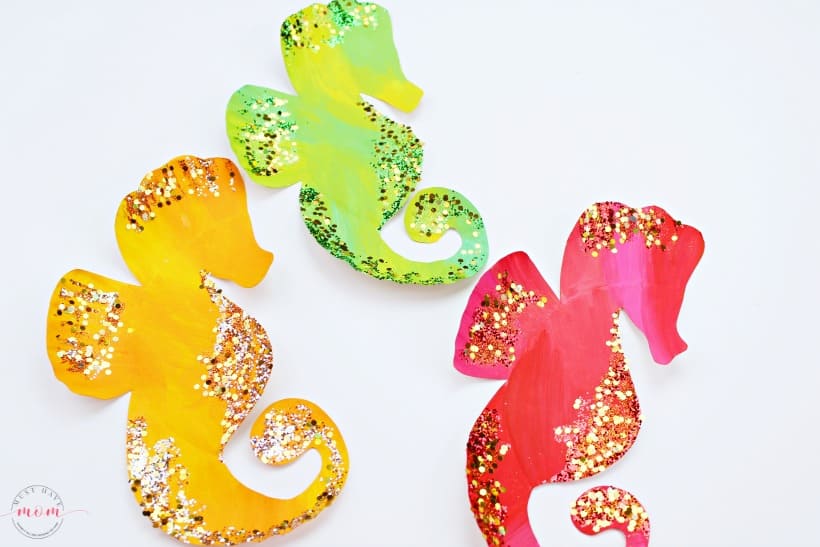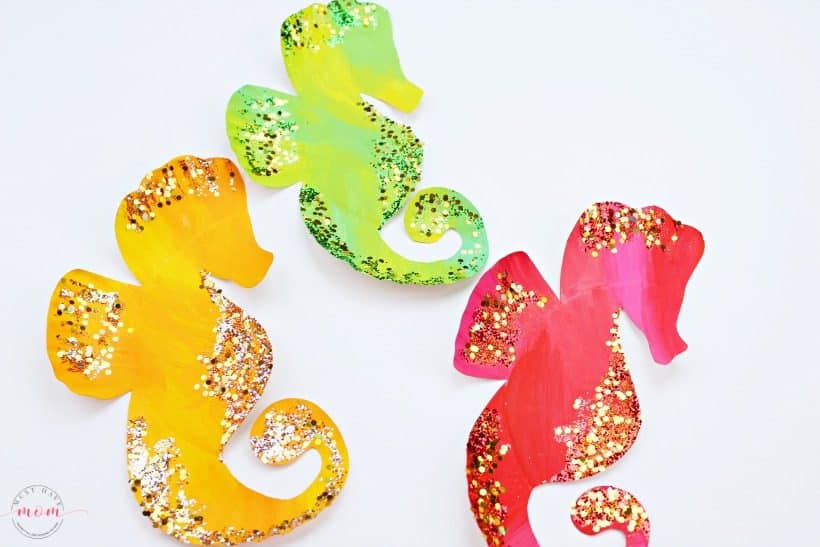 What paper crafts do your kids like to make?