Ruggable Machine Washable Area Rugs Are A Must-Have!
Ruggable machine washable area rugs are a must for every house with floors. Yes, you read that correctly. If you have a floor, you need these rugs. These are head and shoulders above every other area rug out there and we'll show you why we fell in love with them!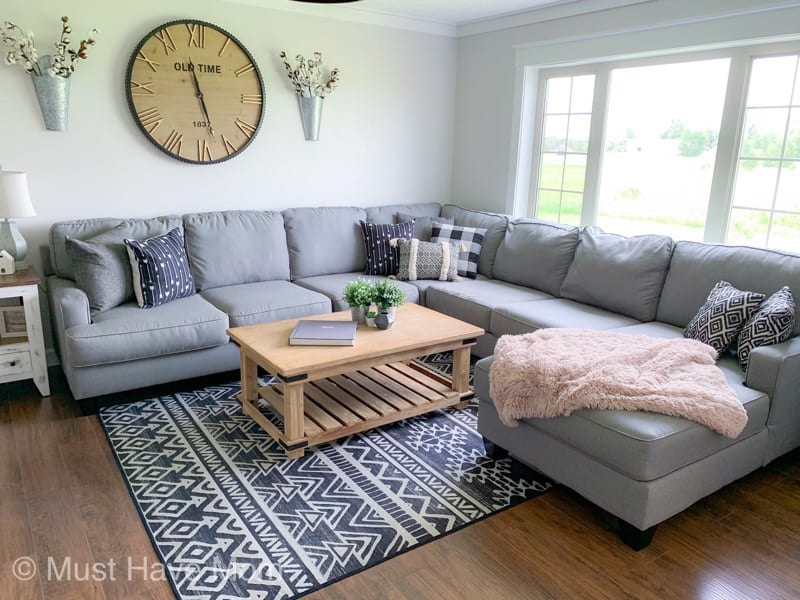 Ruggable
Many of you know that I have been busy renovating my entire house. From my small bathroom makeover to my master bedroom makeover to my farmhouse bathroom on a budget, I've been doing it all. I just discovered Ruggable machine washable area rugs and I am SO in love with them! Oh my heavens, these rugs are amazing and gorgeous to boot.
Ruggable provides a selection of area rugs and runners that are machine washable and perfect for people with pets or kids. Ruggable's 2-piece Rug System consists of a removable, waterproof and stain-resistant Rug Cover and a non-slip Rug Pad. They are hypoallergenic and made from non-toxic materials. Ruggable has the perfect rug for your living room, bedroom, entryway, or kitchen.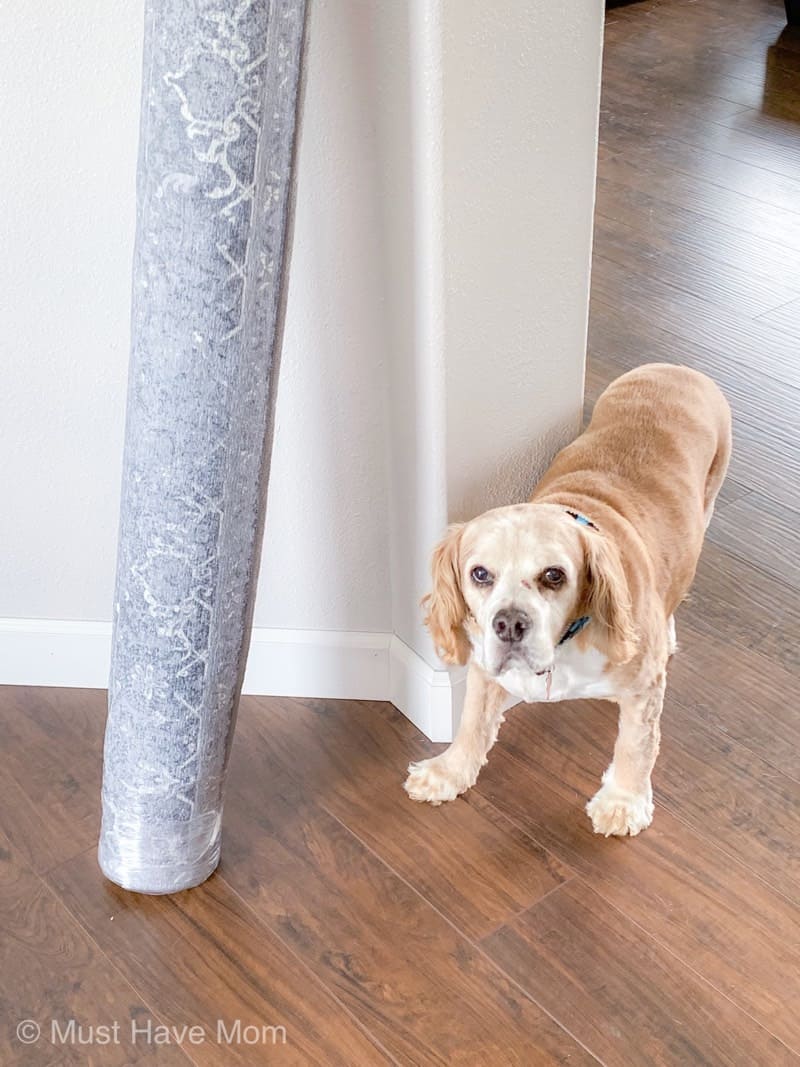 Ruggable 5×7 Rug
With two dogs and four kids, we definitely needed more than one Ruggable for our newly installed hardwood floors. I ordered two different rugs and they arrived neatly rolled up and in record time.
The first rug I ordered was the Ruggable 5×7 Maral Border Vintage Grey rug for my entryway. I wanted a farmhouse style area rug to go with my new makeover. This rug is timeless and perfect and looks even better in person.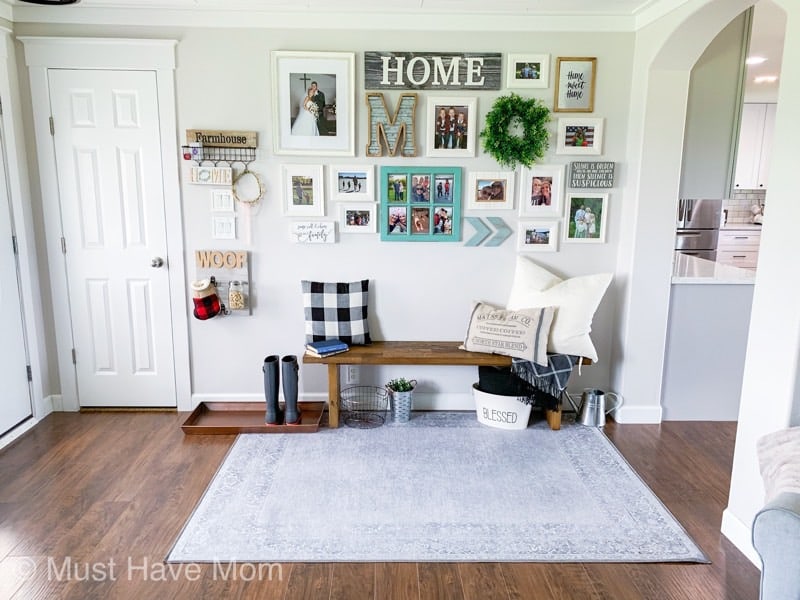 The Ruggable 5×7 rug worked perfectly in my entry space. It fills the space beautifully and gives guests a great place to sit and take their shoes off. It's a beautiful, welcoming space that greets guests as soon as they enter the house.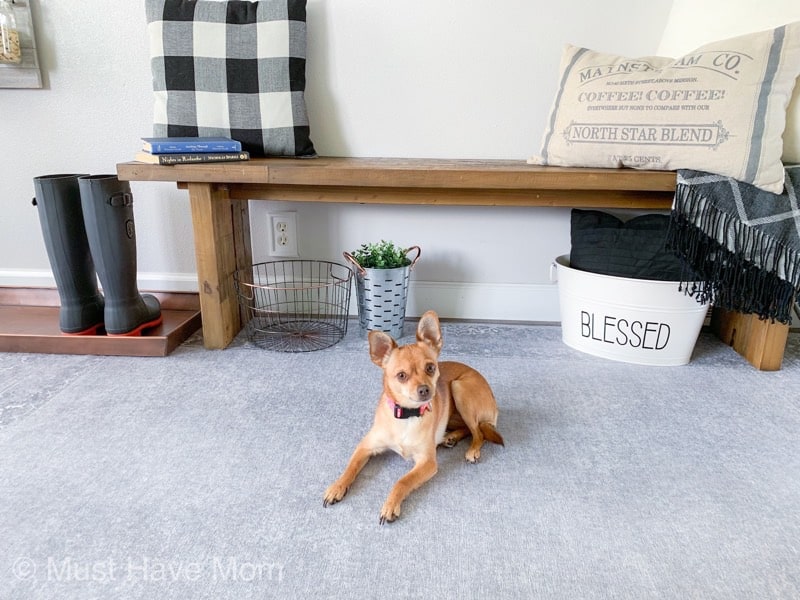 I don't have to worry if they're shoes are dirty either because Ruggable area rugs are machine washable. The top of the rug simply removes off the pad and can be machine washed and dried! It's amazing and so convenient. I don't even have to chase the dogs off the rugs anymore!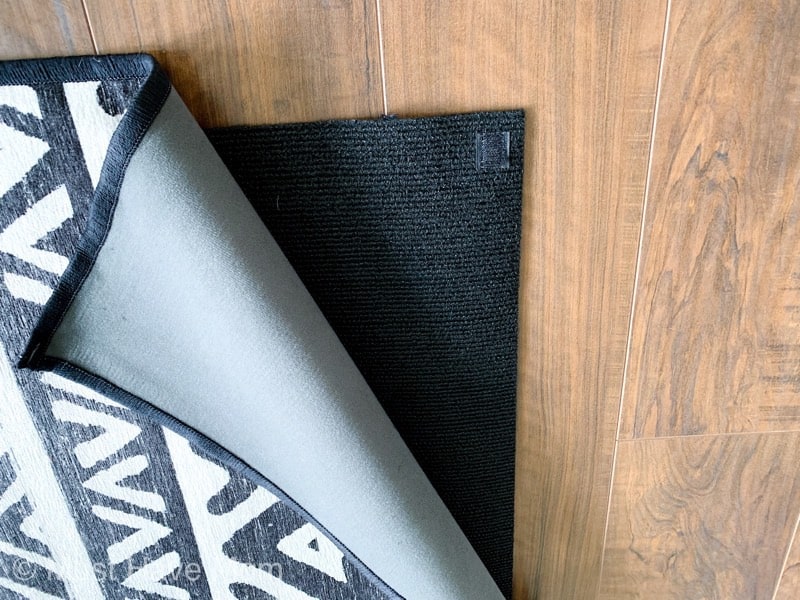 Machine Washable Area Rugs
The Ruggable machine washable rugs are comprised of a two-piece system. Simply roll out the pad and then place the rug over the top. Line up the edges and allow an overhang on each side. Smooth it out and that's it!
Ruggable Washing Instructions
The Rug Cover, once removed from the underlying Rug Pad, can fit comfortably in a standard or large capacity top or front load washer (with or without an agitator). 
Dry the Rug Cover in the dryer on tumble dry, low heat. Avoid high heat. The Rug Cover can also be hung and air-dried if necessary.
The Rug Pad can only be spot-cleaned using a household disinfectant that does not contain bleach or using warm soapy water.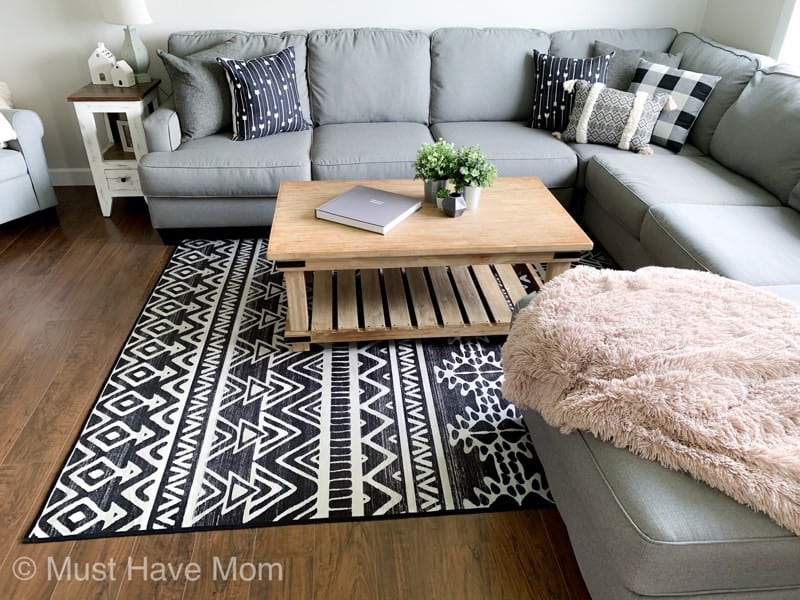 Ruggable Linear Aztec Black Rug
I absolutely fell in love with the Ruggable Linear Aztec Black Rug and couldn't wait to create a cozy space with it. It works perfectly with Scandinavian decor and modern mountain decor. I paired it with a cozy fur blanket, light wood coffee table and black arrow throw pillows.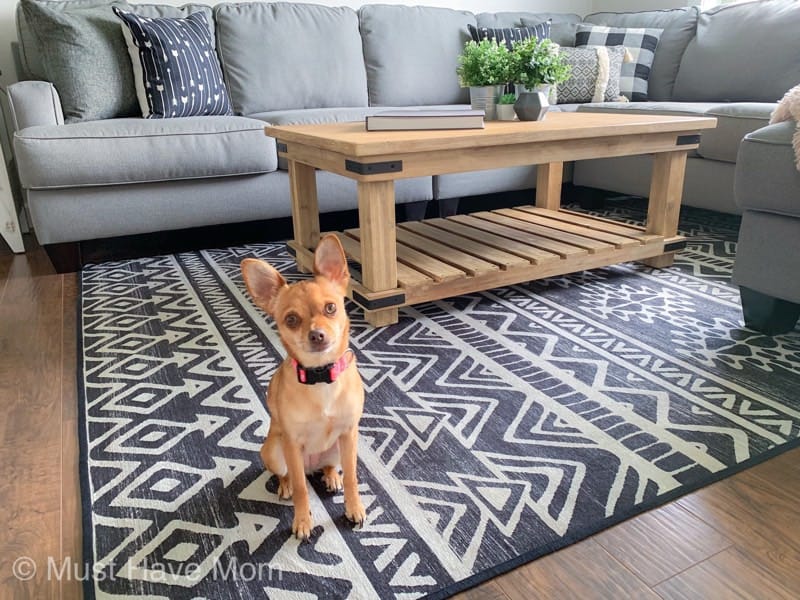 This is the 6×9 linear aztec black rug. It's great for a large space!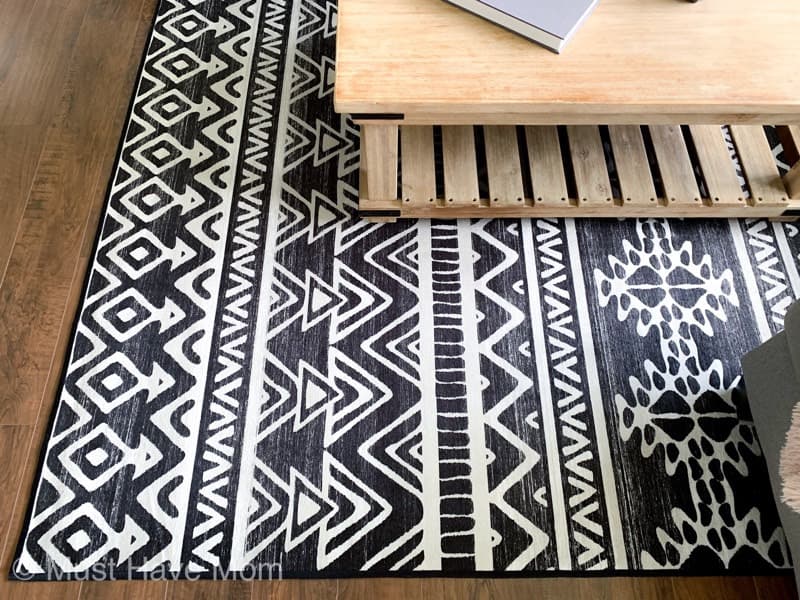 Ruggable Reviews
The Ruggable reviews are overwhelmingly positive and for good reason. I have found these rugs to be of high quality and they are stunning. I love the vast array of designs they offer and I can't wait to order more rugs from Ruggable.
In the past, when my area rugs got dirty I was forced to spot clean them and that always produced less than amazing results. With Ruggable, I simply toss it in my washing machine and it comes out looking new again. I am sold on this idea and with four kids and two dogs, I'll be a customer for life.
Go check out the variety of sizes and designs that Ruggable has to offer. I guarantee you'll love them once you try them!
Ruggable Discount Code
Get 10% off your ENTIRE order with this Ruggable discount code! This is exclusive to my readers. Woohoo! Ruggable coupon code: FUNMUSTHAVE10  Enter at checkout here.
Pin Ruggable Machine Washable Rugs