50 Stocking Stuffers For Kids!
We've compiled a list of stocking stuffers for kids to help inspire you and help you find the best stocking stuffer ideas for kids. Be sure to pin this for later!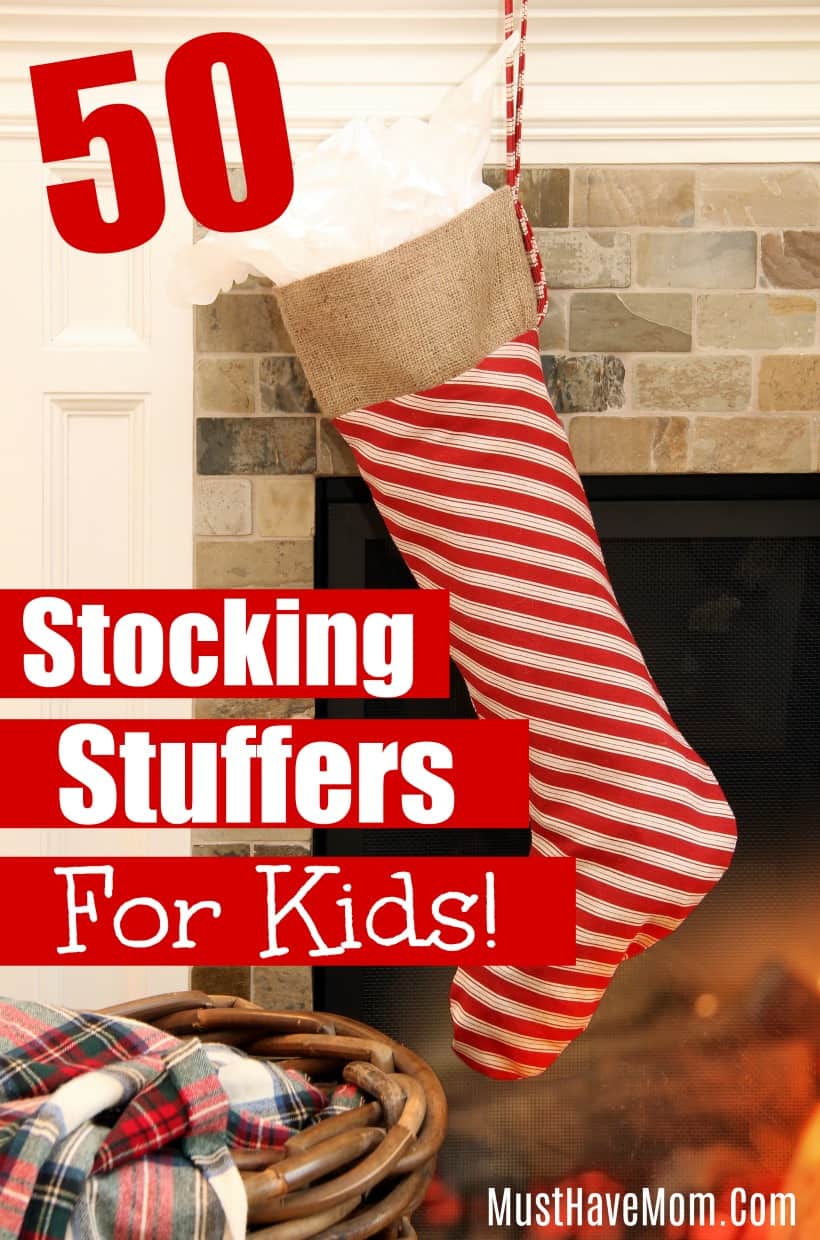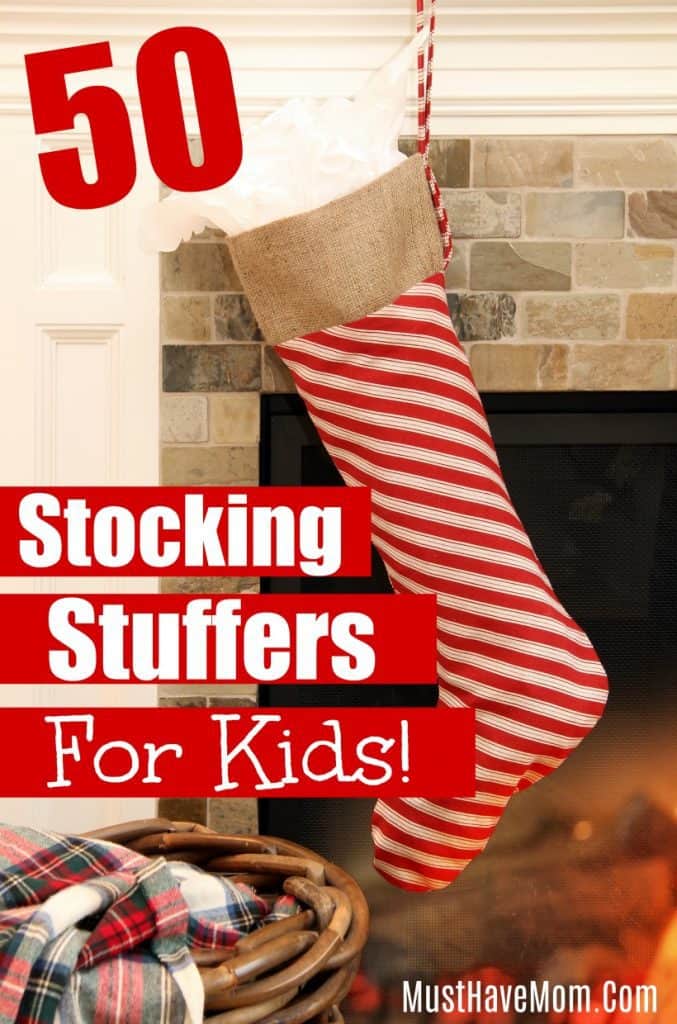 50 Stocking Stuffers For Kids
Stocking stuffers for kids are so much fun but it can be hard to come up with good ideas. This list of 50 kids stocking stuffers should help you get some great ideas for your kid's stockings! We have a bunch of stocking stuffers for kids including toys and non-toy stocking stuffers, along with some out-of-the-box ideas.
Swim goggles
Hairbrush (wet brush is our fave)
Nail polish (Piggy Paint is non-toxic for little ones)
Bath foam (this is my kid's favorite bath foam)
Fun socks
Post It Notes (my kids love stealing mine so they love having their own!)
Spot It Game
Bead kit for making jewelry
Hot Wheels cars
Crayons
Sunglasses
Lush Fun Bath Tub Play Dough (make your own Lush Fun here)
Small snack packs
Movie theater box candy
Yo-Yo
Movie gift card
Scratch Art mini notes (these are so fun!)
Stocking hat
Slipper socks
Bouncy ball
Mini candy canes
WikkiStix (these are super fun!)
Bubbles
Glow sticks
Dive toys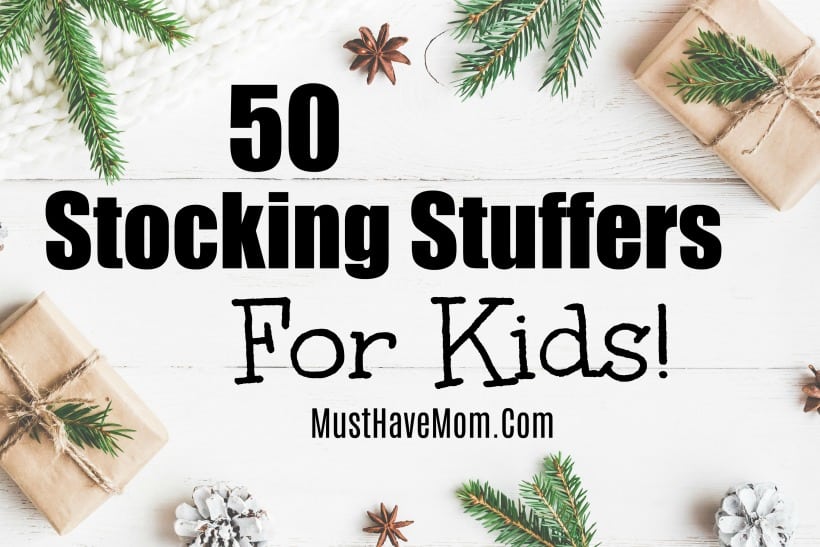 I hope this list of stocking stuffers for kids helps you find some creative ideas for your children's stockings! I love to also include anything they will use up which won't contribute to the clutter in our home. Things like toothbrushes, bath crayons, disposable items, etc are great because they use them and then they are gone!