Decorated Home Decor Subscription Box
If you are in search of the best subscription boxes for women then the Decorated home decor subscription box should be at the top of your list! I'll show you what is inside my fall 2020 Decorated box so you can see the quality and value (and FUN) for yourself!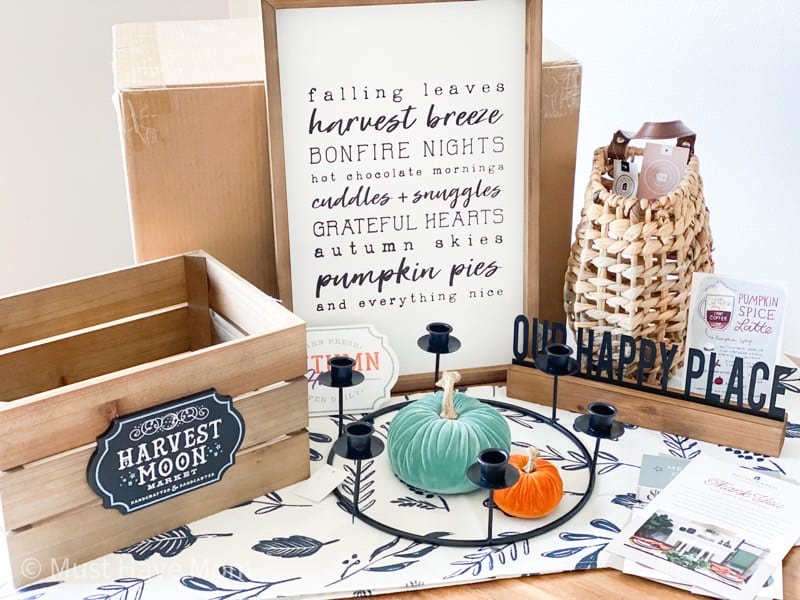 I received my first ever Decorated home decor subscription box and I have to say the Fall 2020 Decorated box surpassed my expectations and led me to become a believer in the quality and value of this decor box subscription. Want to see what is inside? Of course, you do! Let's unbox and take a look!
Home Decor Subscription Box
I am a sucker for a good subscription box. Now don't get me wrong, I am picky about which subscription boxes are a good value and not just adding clutter that I don't need to my home. The Decorated box fits the bill. I received high-quality items that totally fit with my farmhouse style decor and add style to my seasonal decor even when I don't have time to go hunt for home decor on my own.
If you struggle with home decor then this box is for you. If you don't struggle with home decor and just love decorating then this box is for you. It is basically four seasons of seasonal decor to add to your home to swap out four times a year and make your home feel warm and inviting for each of the four seasons. I love the concept and I was really hoping that when my box arrived I wouldn't be disappointed by the items. Thankfully, they lived up to the hype and I LOVE my box! Now let's move on and show you what was inside!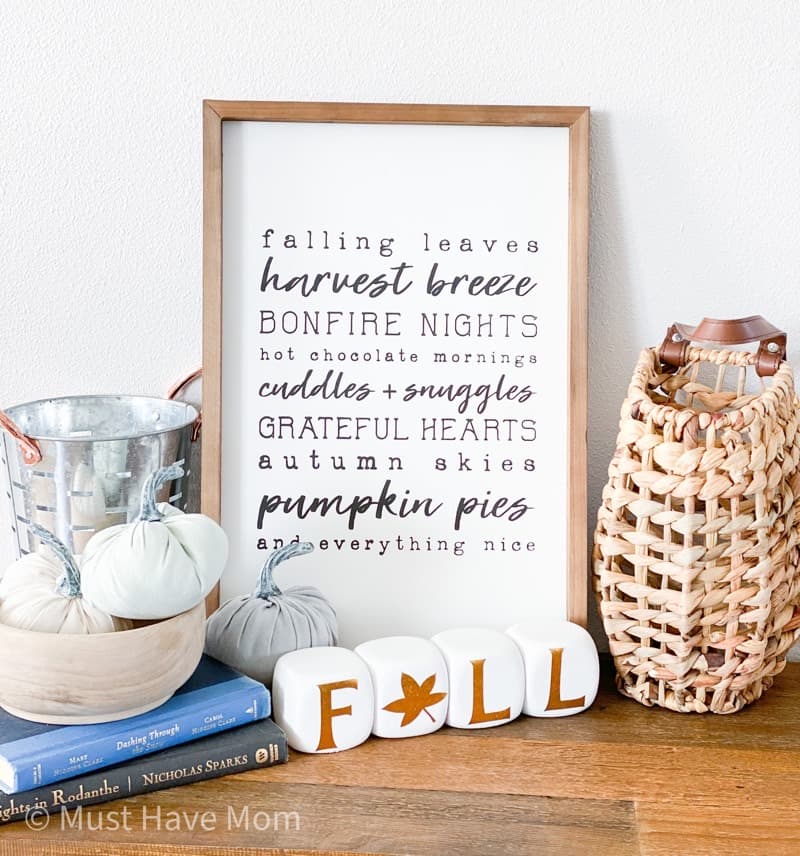 You can see my Decorated unboxing video above to watch each item being opened! I LOVE this gorgeous fall sign that it came with. The light wood frame, black lettering, and white background make for my favorite kind of sign.
The gorgeous basket is also from the Decorated subscription box and is SOOOOO pretty! You can either use it on a table or hang it on the wall. This piece will easily transition from one season to the next by simply changing the floral elements you add to it. I love versatile pieces.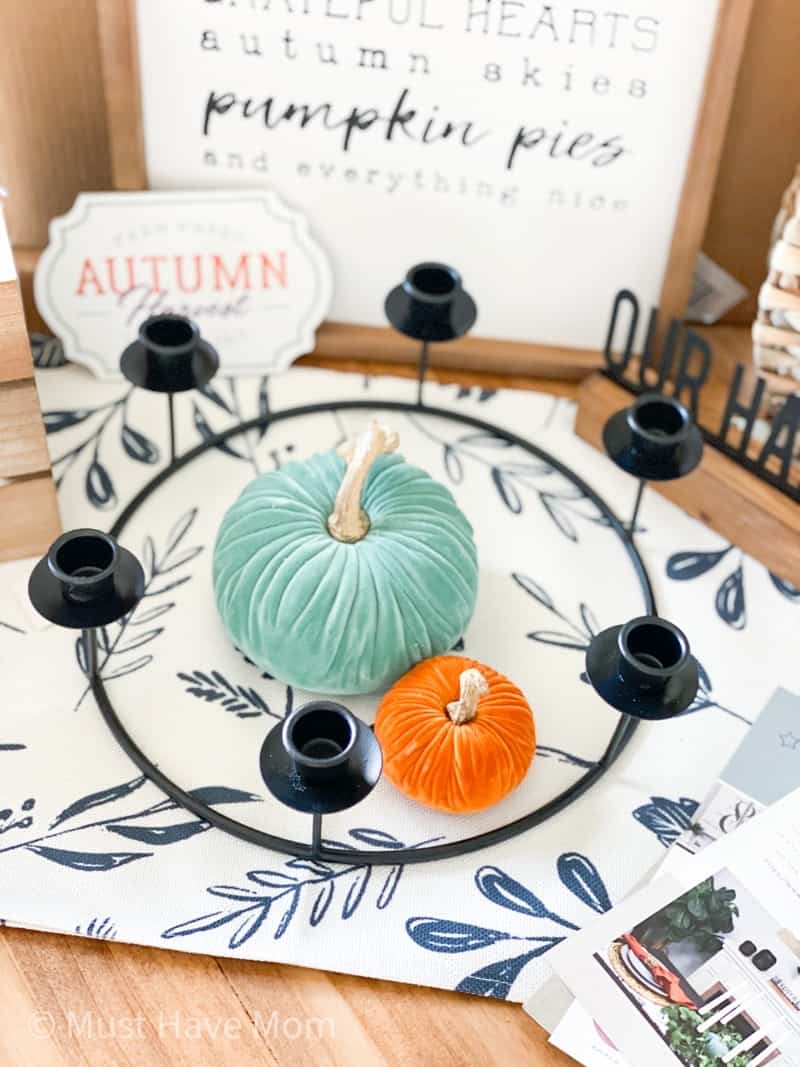 The next item is this gorgeous circular candle holder. It is the perfect centerpiece and can also transition from one season to the next.
Add some adorable fall pumpkins and you've got the perfect fall combo!
I love the table runner that was also included in the fall box. It's perfect for your dining room table or even a tv console which is where I ended up putting my runner. I love it! It will last through Thanksgiving and beyond thanks to the neutral colors and leaves.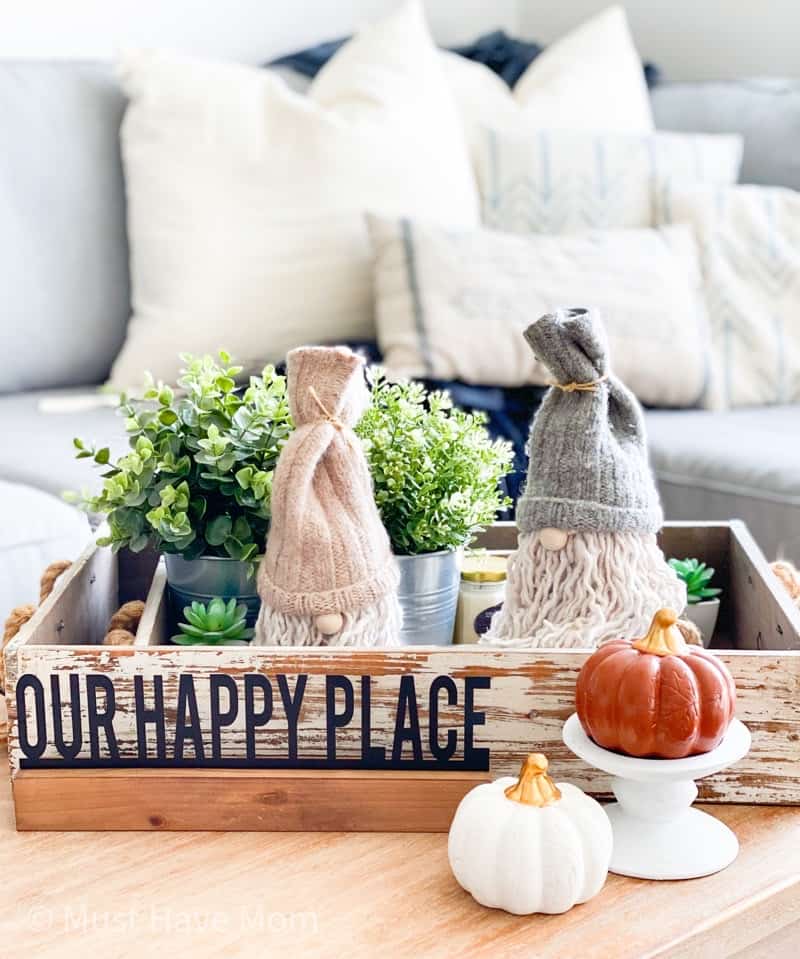 Moving on, this "our happy place" metal and wood sign was also included in the Decorated box! I was so pleased with how many items were included and the nice quality they each were made with.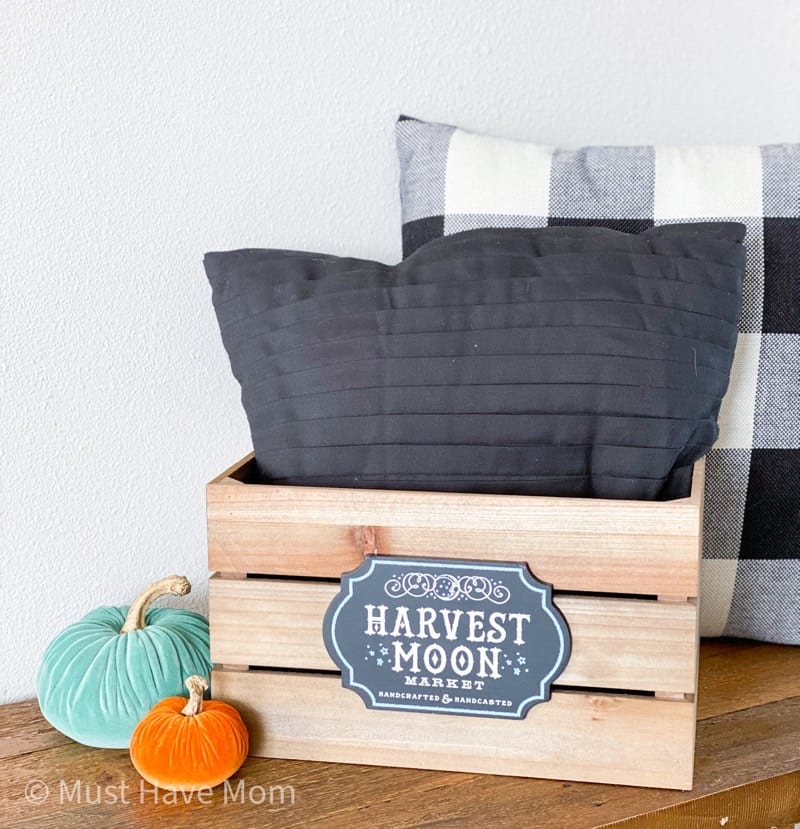 The final item in this home decor box was this adorable fall crate! It even came with two plaques that are interchangeable for Harvest Moon or Autumn Harvest. You can also turn the crate around and use it without a plaque showing so it can be used during any season!
This was the first Decorated box that I have ever purchased. I didn't know what to expect and was hoping for some quality, interesting items that would expand my current decor.
This box definitely delivered and surpassed my expectations. I was so pleased with it that I opted to buy their yearly membership and I cannot wait to get the Decorated Winter 2020 box which is already on sale now!
Receiving this box was like early Christmas or my birthday! It is so fun to receive surprises and I feel like as moms we often put ourselves last. This box made me feel spoiled and is something fun to look forward to each quarter. Spoil yourself and grab a year of home decor boxes too!
Decorated Subscription Box Coupon Code
You can use code MUSTHAVEMOM to save 10% off your Decorated purchase of either the yearly subscription (best savings!!) or the quarterly box.
Pin Decorated Unboxing