2023 Father's Day Gift guide
Father's Day is just around the corner, and what better way to celebrate than by showing the father figure in your life how much you care? Whether he's a tech-savvy gadget lover, an outdoorsy adventurer, or a foodie who loves to cook, there's a gift out there that's perfect for him. In this Father's Day gift guide, we've curated a list of unique and thoughtful gifts that are sure to make Dad's day extra special. So sit back, relax, and get ready to find the perfect gift for the world's greatest dad!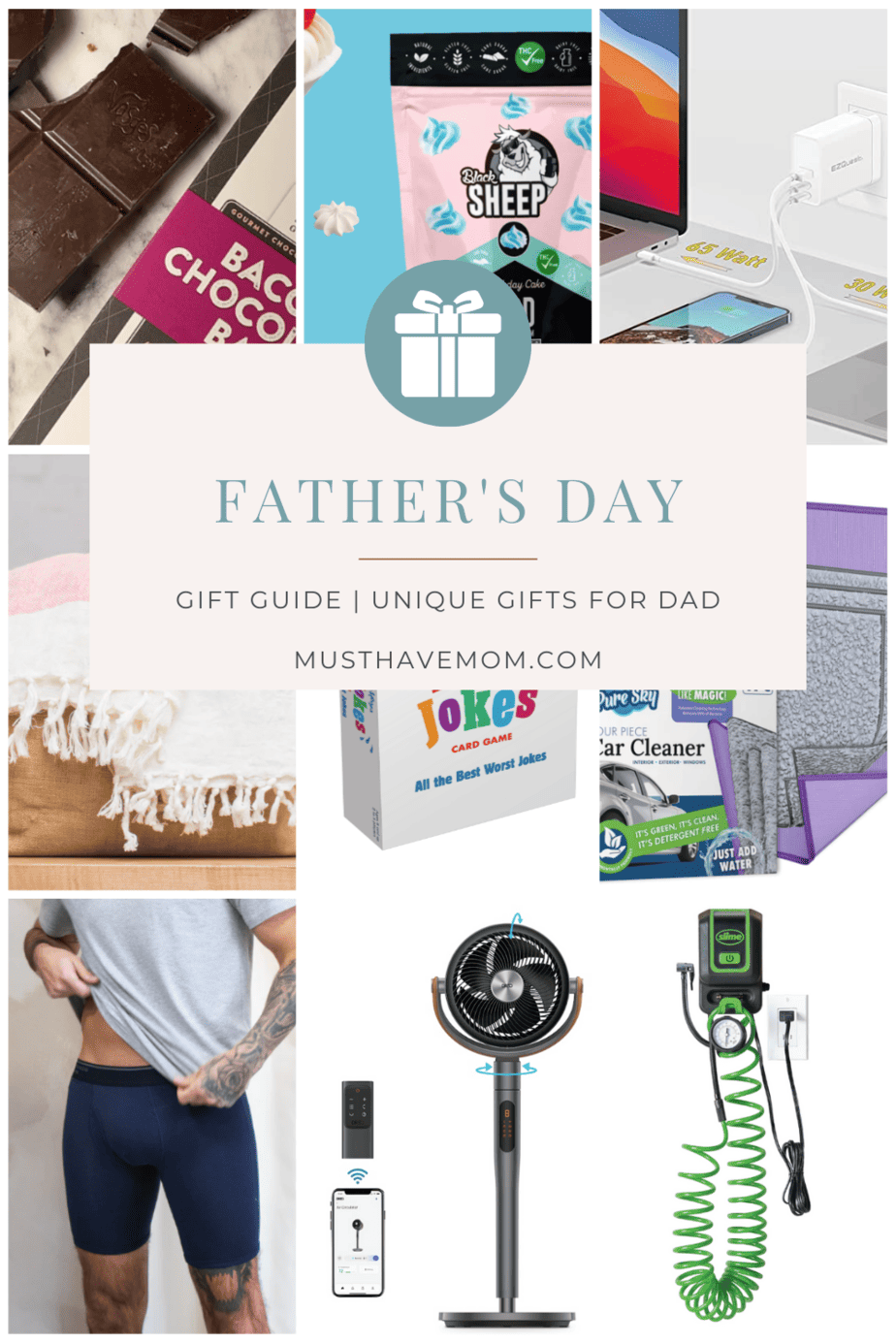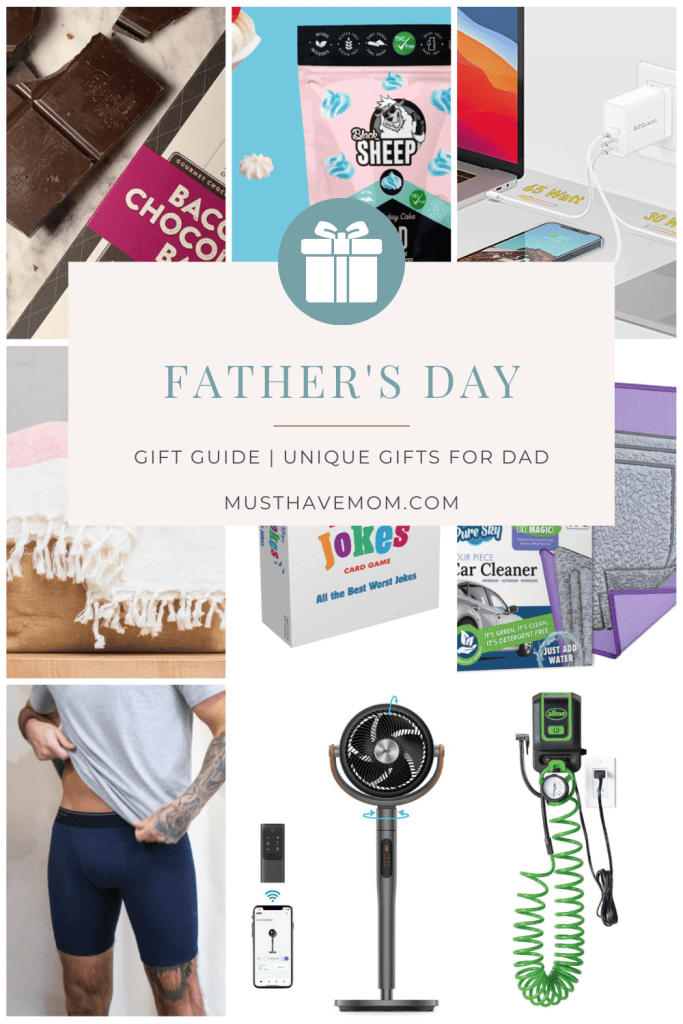 We know how special dads are, and choosing the perfect gift for them can be a daunting task. That's why we've done the hard work for you and curated a selection of unique and thoughtful gifts that are sure to put a smile on your dad's face.
From personalized gifts to trendy gadgets, we've scoured the internet to find the best gifts that will make your dad feel extra special this Father's Day. We understand the importance of finding a gift that is not only meaningful but also useful, which is why each item on our list has been carefully selected to ensure that it meets both criteria. Now let's share with you some of the most unique and special gifts that are guaranteed to make your dad's day unforgettable!
Best Gifts For Dad
We've organized these unique gift ideas by category so you can easily scroll to the section that best describes your Father's interests!
Food & Beverage
I think food and drinks are a go-to gift for dad for so many reasons. Make it a thoughtful gift by honing in on Dad's favorite interests. Whether he is a health nut or a BBQ master, find his unique interest and go from there!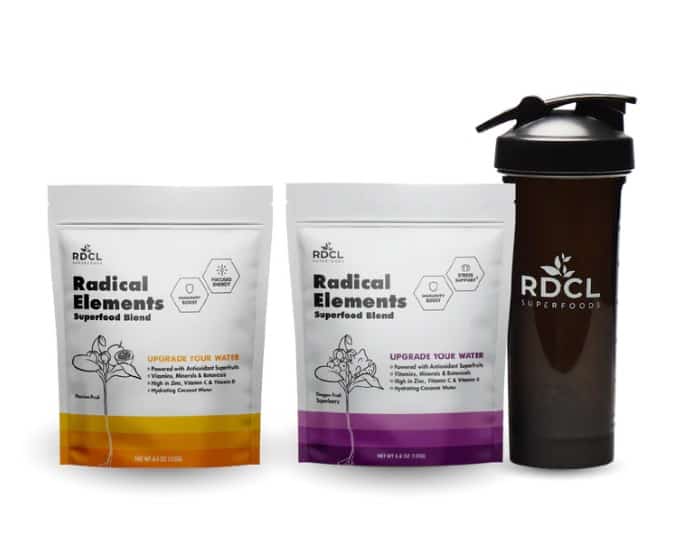 RDCL Radical Elements Superfood Blends are the perfect products to amp up your routine! As we all know, good hydration is crucial, but it's harder for those of us who don't really like plain water. To the rescue comes RDCL Radical Elements Superfood Blends. Think of these powdered mixes as "water upgrades" – both in terms of taste and nutritional value. 
These powdered drink boosters not only taste yummy but contain a blend of antioxidant superfruits, hydrating coconut water, vitamins, minerals and botanicals. Passion Fruit is a perfect morning pick-me-up that boosts focus, productivity and energy to help you power through fasting hours. Dragon Fruit Superberry has stress relieving and calming benefits, and also offers immunity support.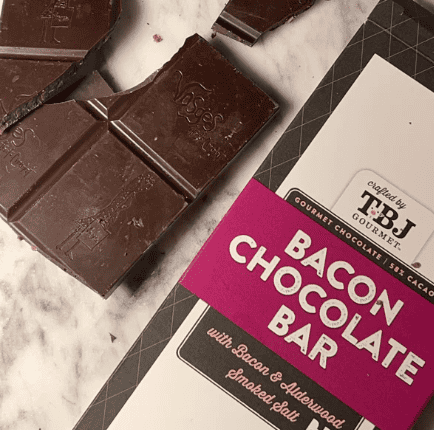 Bacon Chocolate Bar
TBJ Gourmet has combined the world's greatest meat, bacon, with the world's greatest treat, chocolate, in order to craft the ultimate confection. From savoring a single square to satisfy a cocoa craving or busting a bar out to build a sweet and savory S'more, this chocolate bar is guaranteed to please. TBJ Gourmet is committed to using the finest ingredients from the best sources in all of their products. It's bacon and chocolate, what's not to love?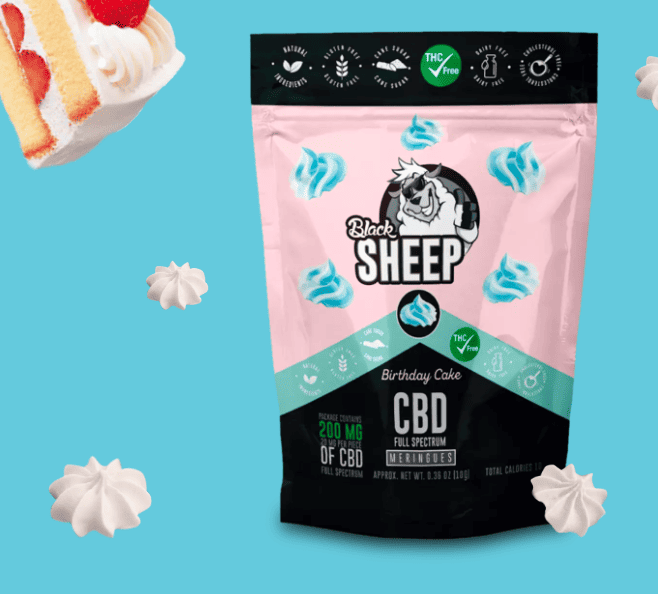 Black Sheep CBD Meringue Cookies
Black Sheep CBD Meringue Cookies are premium, all-natural ingredients that are also "chill-inducing."  Dad will love these that these delicious, light-as-air cookies are made with CBD (THC Free) that taste as good as they'll make him feel– with none of the high!
Crafted from chef-inspired recipes, Black Sheep CBD Meringue Cookies have only natural ingredients like Cane Sugar and Natural flavors. They are Gluten-Free, Dairy-Free, Soy Free, Cholesterol Free, Non-GMO, and THC-Free and contain zero total fat, saturated fats, or trans fats. Every bag contains 100 MG or 200MG of 100% hemp-derived CBD and is made from full-spectrum CBD. Available in 9 irresistible flavors, including Chocolate, Vanilla, Strawberry, Cappuccino, Caramel, Birthday Cake, Cookies & Cream, Cotton Candy, and Mint Chocolate. Made in the USA.
outdoor guy
Perfect gift ideas for the guy that would prefer to spend his time in the garage or in the great outdoors!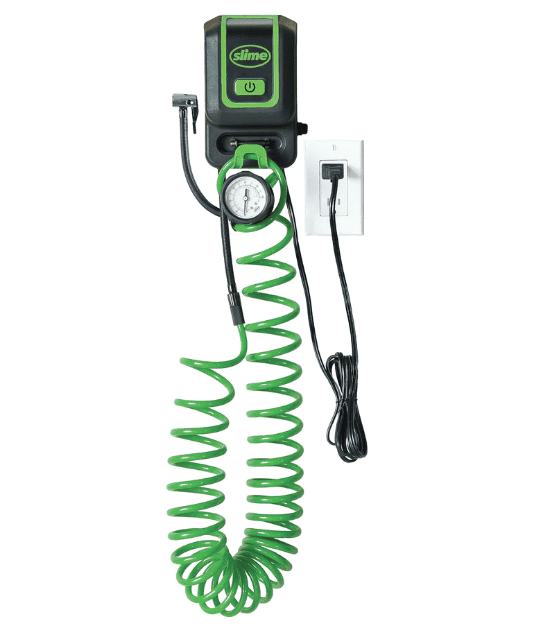 Slime Garage Inflation Station
Air on demand! Slime's Garage Inflation Station quickly inflates everything in your home. Compact and powerful, this handy 120V inflator mounts to your garage wall and features a 20-foot extra-long coil hose, easy read dial display (0-60 psi) and air adapters for all your balls and inflatables. Quick, convenient air with the push of a button.
I can't even begin to tell you how handy this inflation station is! No more waiting for a huge air tank to fill up or having to buy a noisy air compressor. Just plug it in and you have air on demand! Perfect for everything from bike tires to car tires and balls.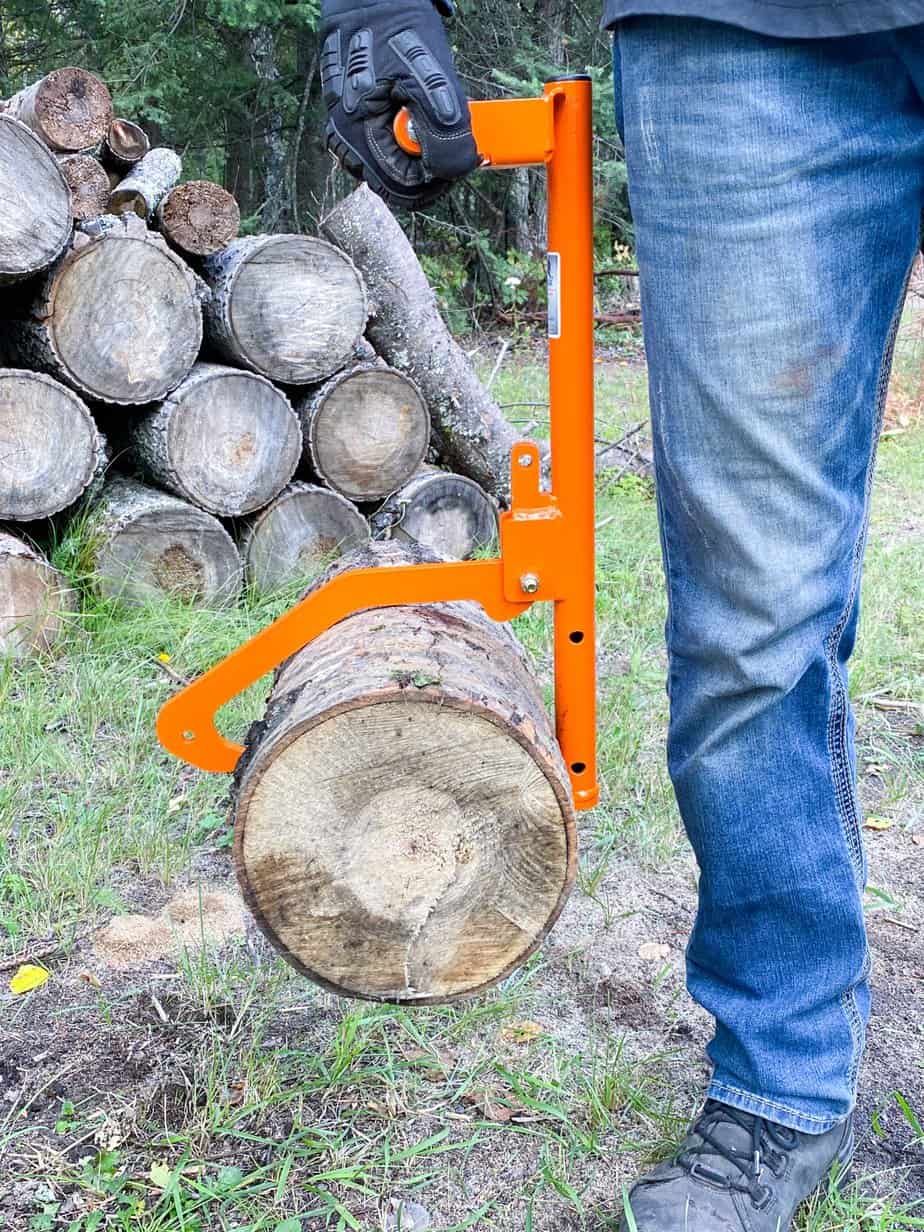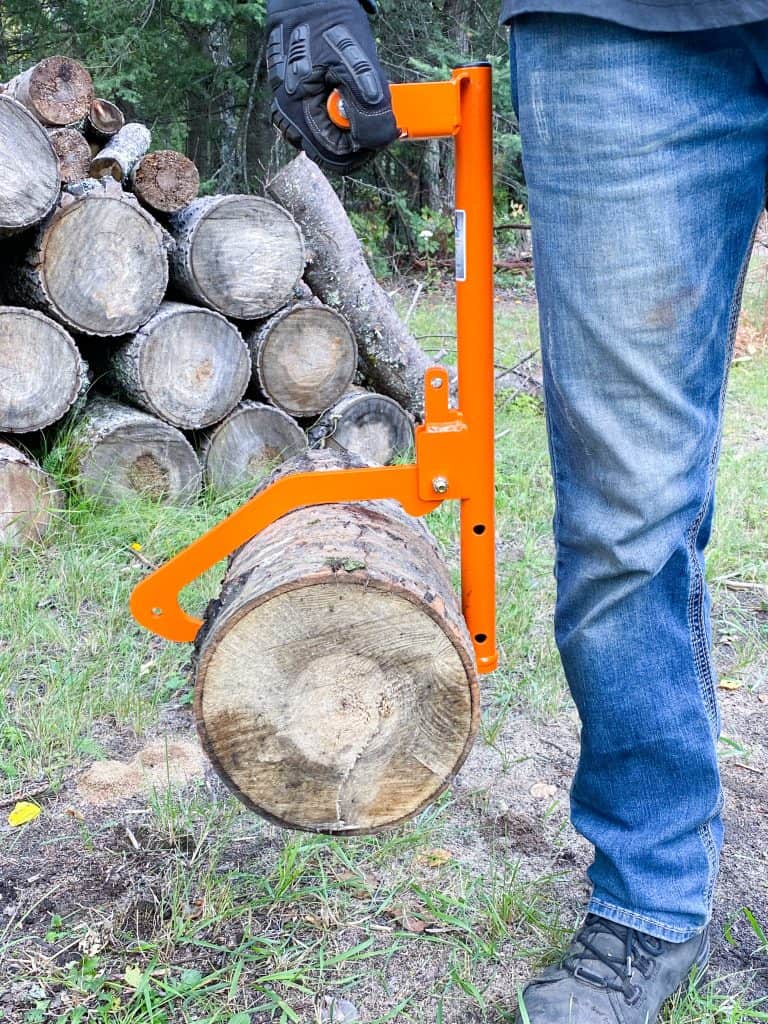 LOGOX 3-IN-1 FORESTRY MULTITOOL
The patented LogOX 3-in-1 Forestry MultiTool combines three fundamental forestry hand tools; the unique 21" LogOX Hauler, 40" Cant Hook, and 40" Timberjack, into a versatile force multiplier for your chainsaw, log splitter, or portable sawmill. The LogOX Hauler forms the base of this modular tool and lets you lift, move, and roll logs without having to bend over, which has been scientifically proven to reduce back strain by 93% and arm strain by 76%, compared to lifting log rounds by hand.
Through my partnership with LogOX they have given my readers an exclusive discount code!! Use code: MUSTHAVEMOM to Get $10 off your purchase of $50 or more from their website.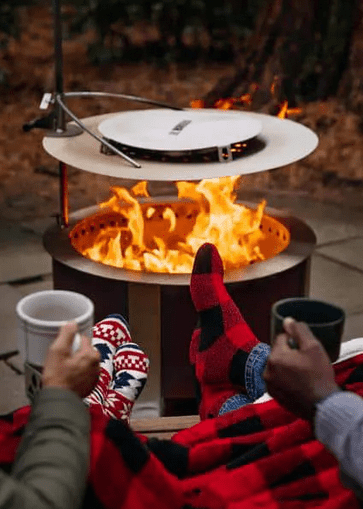 BREEO SMOKELESS FIRE PIT
The Breeo fire pit not only offers incredible design advances that deliver a smokeless fire experience, but it also has amazing cooking capabilities. This is not your standard fire pit, it's an entire experience. Get ready to make some serious memories!!
We personally have the Breeo X Series 24 Smokeless Fire Pit in Corten Steel. We also added the Breeo sear plate griddle and Breeo outpost grill. The kettle hook and cast iron kettle are also a must have. With this setup you can stay warm and enjoy smokeless fires, cook pretty much anything and even warm drinks. It's the ultimate setup. Get ready for some serious outdoor fun!
Home
Find the best gifts for the Dad who loves his home. Whether he is a master in the kitchen, loves tech gadgets for the house or just wants to be comfy after a hard day at work, we've got the gift ideas you need.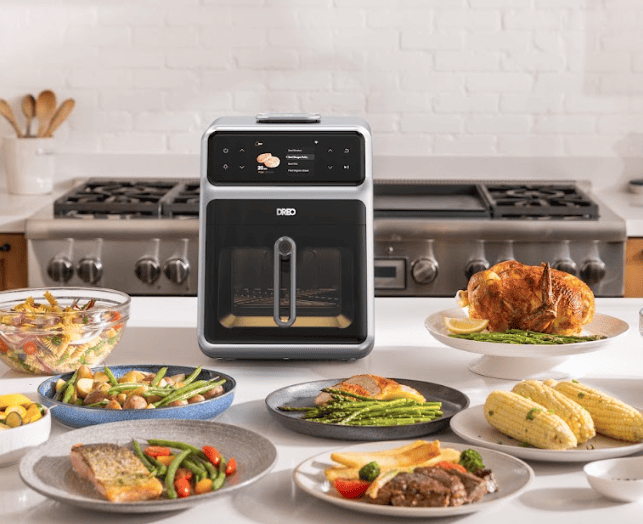 DREO CHEFMAKER COMBI FRYER
Are you tired of inconsistent cooking results and spending hours in the kitchen? Say hello to the DREO ChefMaker Combi Fryer! This innovative kitchen appliance is designed to simplify your cooking experience and provide you with accurate and delicious results every time.
The DREO ChefMaker Combi Fryer is a game-changer in the cooking world, combining the technologies of an air fryer, pressure cooker, and sous vide into one powerful appliance.
First, let me tell you I am in LOVE with this new appliance. I honestly didn't have really high hopes for it and thought it was just another air fryer. I couldn't have been more wrong. This appliance is so much more. It's beyond my expectations in all the best ways.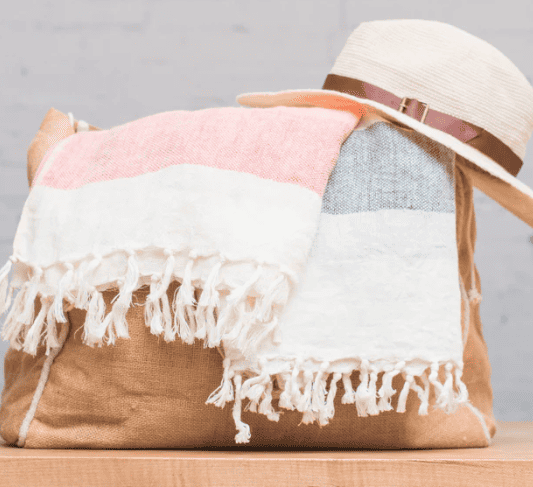 Hannah Linen Throw
You know how we as women have all these amazing throw blankets and our men get jealous? This Hannah Linen Throw is that. You better buy two, one for you and one for him, because he WILL steal it! It's the absolute perfect summer weight throw for a light blanket as the evening cools off, for covering up when you've had too much sun or for a picnic. No matter where your next adventure takes you, to the backyard for a bonfire or the beach for a picnic, this Hannah Linen Throw will be the perfect accessory to bring along.
It is extremely versatile and made from high-quality 100% linen which I love. Linen is one of those fabrics shown to have a higher frequency and you can tell as soon as you wrap up in it that it just makes you feel good!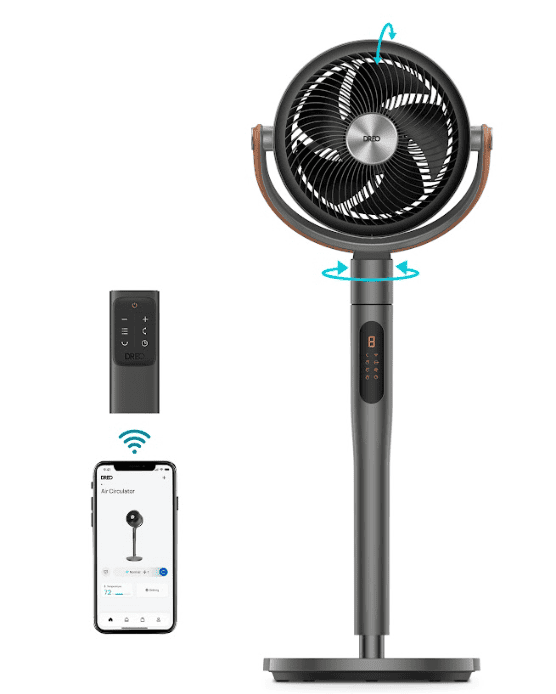 Dreo smart fan PolyFan S
The PolyFan S features a sleek metallic gray and bronze finish and sits atop a 37" pole stand with an oscillating and swivel head, which allows the 9" blade to power air to any corner of the room with both vertical and horizontal adjustability up to 120°.  The 1800 rotations per minute of the fan blade quietly powers a blast of cool air up to 100 feet away making the PloyFan S capable of cooling even a large room with ease.  In addition to the APP, the PolyFan S has intuitive touchpad control and also a remote control, so there are multiple and easy options for adjusting the fan speed no matter where you are (or where that pesky remote may be).
The PolyFan S is a super-efficient floor fan, both capable of blowing air quietly, and intelligently, that's so strong it feels like air conditioning.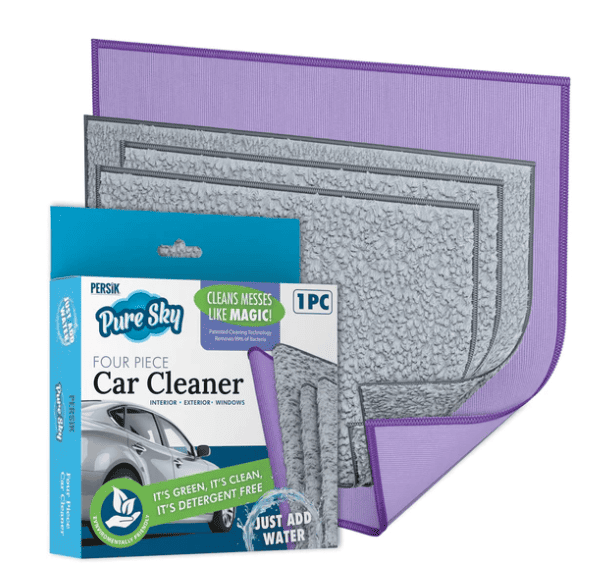 Pure – sky 4-Piece Microfiber Towels for Cars Cleaning Kit
Pure-Sky Microfiber Towels for cars work like magic. Pure-Sky Car Cleaning Kit is made of patented state-of-the-art composite Ultra microfibers, consisting of Multifilament yarns that are made of more than 1,000 strands per yarn. Allowing you to clean nearly any surface using JUST WATER.
No Chemicals, cleans with only water, without dangerous ingredients that can harm you. Reduce your need for disposable cleaning sponges, cleaning chemicals, and paper towels.
Grab old dust stuck in hard-to-reach places like a magnet. Cleans fine dust that cannot be seen with the naked eye, and even dirt stuck in the small crevices.
It can be used wet or dry, but it displays excellent cleaning capabilities for fine dust and hair particularly when used dry. Absorbs water, dust, and dirt up to more than five times its own weight.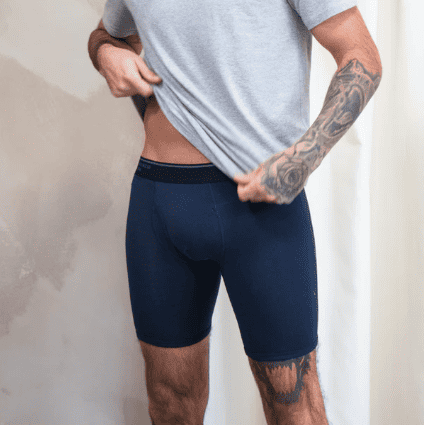 Mackenzie & Park CLASSIC BOXER BRIEF
Mackenzie & Park offers every man premium quality boxers, briefs, and trunks. Unlike underwear made for the masses, Mackenzie & Park is one notch above and made for every man, every day. What's the difference? For one, the fabric (a blend of cotton and lycra) is superior to what you'll find in most men's brands. From there, the exceptional styling for boxers, briefs, and trunks means different lengths in solid colors are a wardrobe staple (funny prints are cute, but they get old quickly!).
The offerings are a game-changer for those with sensitive skin and sensory issues, available in three styles and three lengths. Stand-out features include tagless labels, extra soft waistbands, curved front crotch design, and superior stitching that moves with you. The stay-in-place design won't ride up (bye-bye to wedgies!).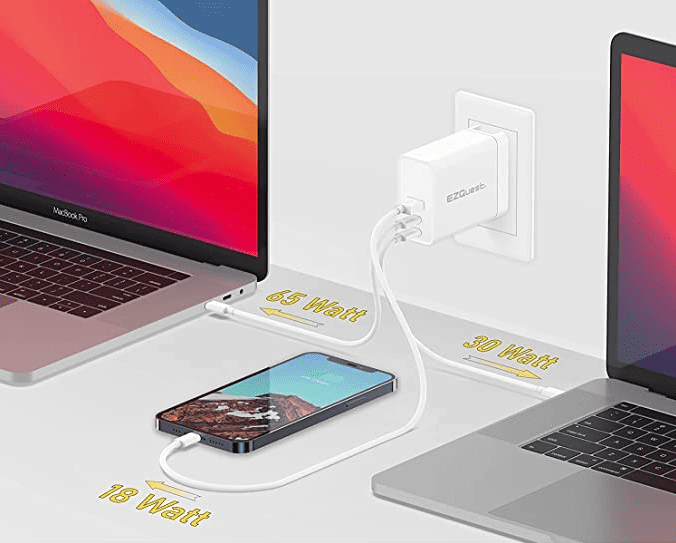 EZQuest GaN Fast Chargers
There are a ton of gifts you can buy for Dad, but why not give them the gift of not having to sit by a wall outlet for hours waiting for their gadgets to recharge? EZQuest GaN Fast Chargers, available in 65W, 90W and 120W, have industry-leading safety features and can recharge compatible devices up to 3X faster. The chargers have one or two USB-C ports depending on the model and come with a USB-C to USB-C Charge and Sync Cable that is reinforced with Kevlar as well as an EU pin converter.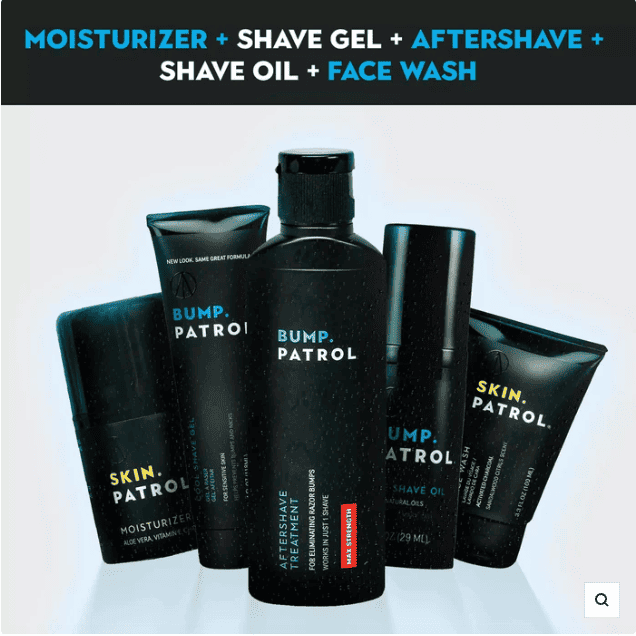 PERFECT SHAVE KIT
What better way to celebrate than by giving dad the gift of a perfect shave and smooth skin with the Patrol Grooming Perfect Shave Kit? Since 1991, Patrol Grooming has been revolutionizing the grooming industry, providing top-quality shaving, beard, and skincare products for both newcomers and seasoned shavers alike.
What sets Patrol Grooming apart is its commitment to using all-natural and organic ingredients. With their products, you can rest assured that whoever is getting this awesome kit, their skin will be treated with the utmost care and gentleness. No more worries about harsh chemicals or artificial fragrances irritating his sensitive skin.
The Perfect Shave Kit is specifically designed for those with sensitive skin, making it an ideal choice for dads who have struggled with skin irritation and razor bumps in the past. The kit includes everything a dad needs for a flawless shaving experience.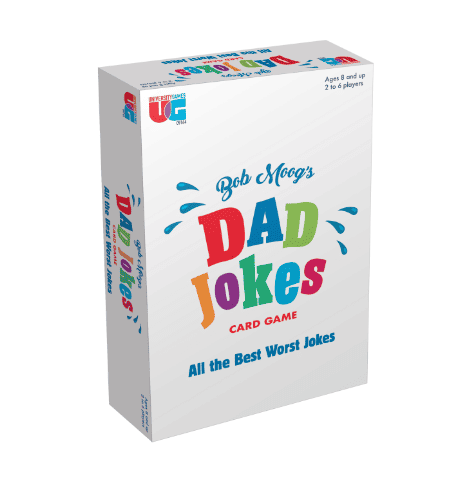 Bob Moog's Dad Jokes Game
All the best, worst dad jokes, compiled by long-time dad and game design extraordinaire Bob Moog. Bob Moog's Dad Jokes Game Includes 110 Cards (50 Jokes, 50 Punch Lines) and Instructions. The perfect game for every dad!!
As Father's Day approaches, it's important to take some time to show your dad just how much he means to you. Whether you decide to give him a sentimental gift that will remind him of your love every day or a practical gift that he can use every day, what matters most is the thought and effort that you put into choosing the perfect gift.
We hope that our Father's Day gift guide has inspired you to find a unique and thoughtful gift that your dad will cherish for years to come. Here's wishing all the dads out there a happy and joyous Father's Day!