Find the hottest gifts to give in 2022! We've got a compilation of our top gift picks for everyone on your list this year. From baby to Grandma, we've got the perfect ideas to check everyone off your list and make sure they are delighted when they tear open that Christmas wrap!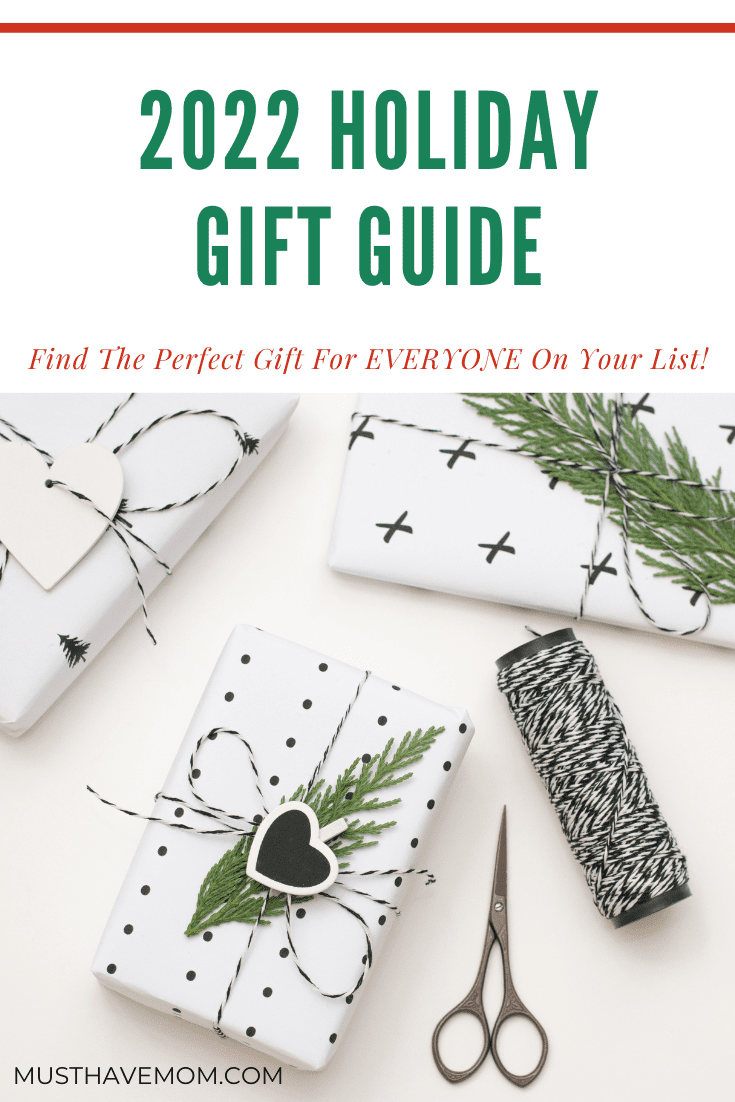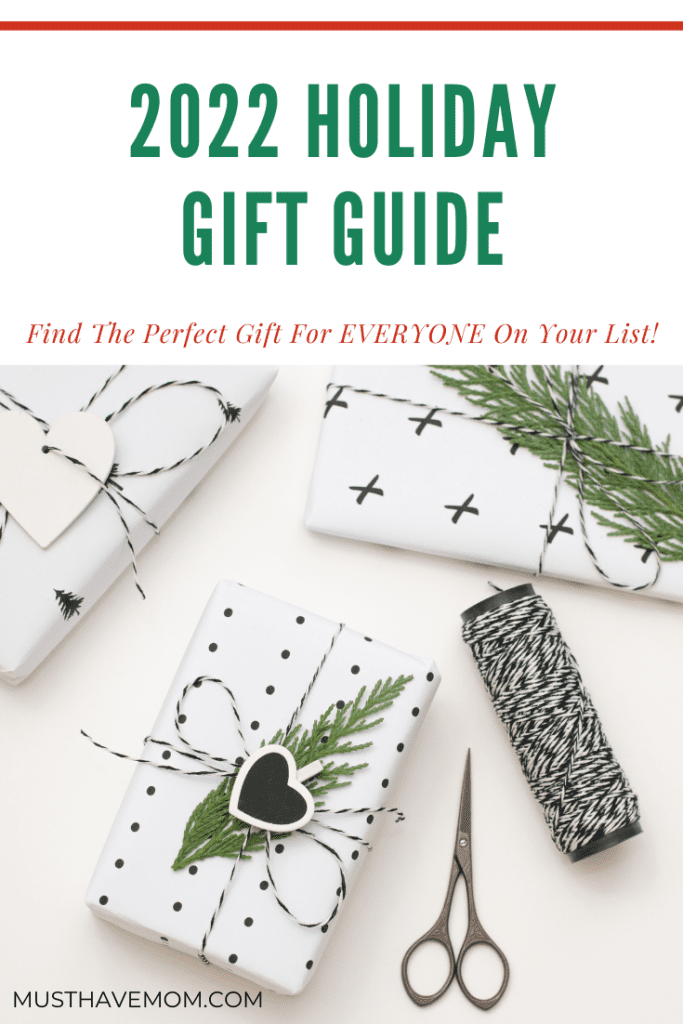 Every year we share our favorite gift picks for everyone on your list. We've shared the best gifts for baby, top gifts for him, best gifts for her, mindful gifts for kids, DIY gifts like these coconut oil lotion bars or these personalized glass etched mugs, and even gifts for pets. Ready to see our top picks for this year? We've compiled them all into ONE post this year for easy browsing! Scroll to the section that fits your gift needs and find the perfect unique gift.
Top Christmas Gift Picks
Choosing a thoughtful gift that the intended recipient will love is a bit of an art. First of all, be sure you are thinking of what the recipient wants and not what you would like. We often make the mistake of buying something we would like and assuming others will as well.  When shopping be sure to think of what the recipient likes, what their hobbies are, what type of lifestyle they live and what their personal style is. Chances are, it's much different than your own. With that in mind, choose a gift they will love. We've got a great list compiled to inspire your shopping!
First things first! Do yourself a HUGE favor and purchase the elf kit below!! It will make your life SO much easier! No more dreading every night and having to figure out a plan for your elf!!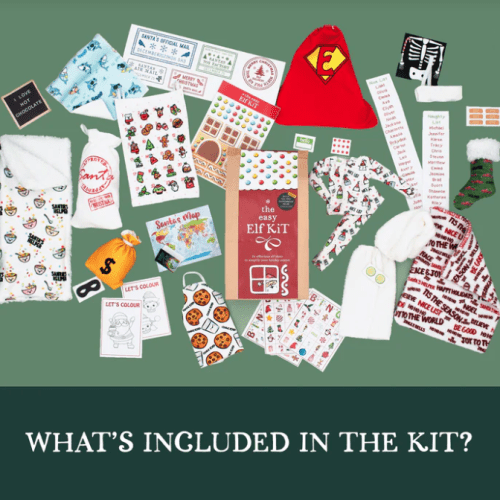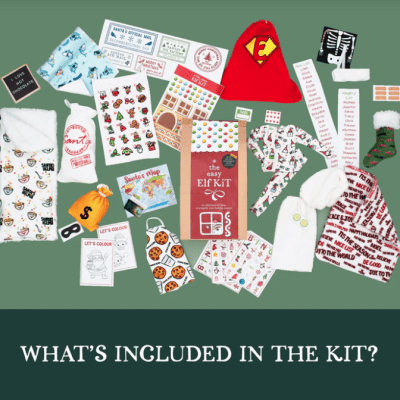 Easy Elf Kit
Bring your best elf self this with a kit that includes insane amounts of magical, stress-free surprises sure to get your Elf on all month.
Each kit has high quality items that will last for years to come. Will fit most/all elf dolls including Elf on the Shelf, Elves Behaving Badly, Santa's Elf and more!
Best Gifts For baby, toddler and kids
You'll find the top picks for babies, toddlers and kids in this section (in age order). Beware of adding more toy junk to the clutter! Parents are already struggling under mountains of toys. Make sure you add a gift that has value. Educational, sensory, mindful gifts are SO appreciated by parents! Gifts of items that kids use up or grow out of are also a must. As parents we have to keep up with buying clothes in bigger sizes and replacing thigs that kids use up. These type of things make great gifts as they ease the financial burden of parents without adding to the clutter. Keep that in mind!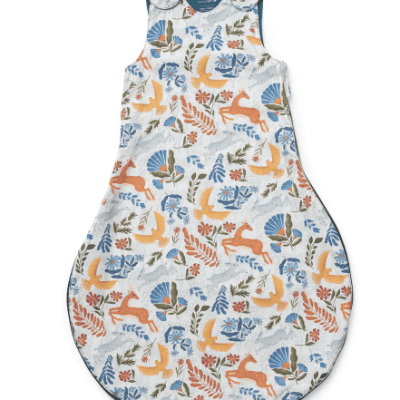 DockATot Sleep Bag – Woodland
Keep your baby safe and secure at night with this smartly designed new wearable blanket. When worn over a onesie or pajamas, sleep bags keep newborns and infants comfortably warm all night long. The side zipper makes diaper changes easy, while the shoulder snaps simplify the on-and-off process for parents.  The stylish tulip shape helps baby's legs remain loose. The Dock-A-Tot sleep bag is fully reversible so you can choose between a printed poplin side or a soft cozy solid knit side.
DockATot Swaddle Set – Woodland / Deep Teal
Created to provide a calming touch and comfort for babies during rest time and beyond, parents have been using swaddle blankets for centuries to aid in the well-being of their newborns. Swaddling closely mimics the feeling of being in the womb to give babies extra comfort during sleep.
Each blanket has been created with the utmost attention to detail and finished with a decorative scalloped edge stitching in color coordinated embroidery. Parents love these blankets as a useful accessory for diaper-changing, as covers while nursing and to keep baby protected from the elements.
DELUXE SAFARI LIFE OH BABY! GIFT BOX
Looking for personalized baby gifts? Look no further. These organic baby gift boxes are the ultimate new baby gift. These boxes are filled with organic baby essentials that are perfect gifts for new parents. 
The Oh Baby! Organic Gift Box includes:
(1) Wall Balloon (stuffable)
(1) Coordinating Newborn Hat
(1) Safari Life Bib
(1) Mudcloth Bib
(1) Safari Life Snuggle Blanket
(1) Safari Life Burp Cloth
(1) Mudcloth Burp Cloth
(1) Keepsake gift box
All Snuggle Blankets are made with 100% woven organic cotton material and have little stretch.  
Goki Touch ring elastic rainbow ball
Touch rings are indispensable for your baby's hand. They trigger the grip reflex and promote the development process. They transmit sensations which help your baby to discover their environment. The touch and feel of the smooth wooden balls transmit sensations which help baby discover all new things!
I'm such a huge fan of wooden toys and Goki is the brand to get! The award-winning and leading toy company from Germany is now available in the United States! 
MAGNA-TILES® STRUCTURES® CHICKA CHICKA BOOM BOOM
Experience the world of Chicka Chicka Boom Boom as it comes alive with Magna-Tiles® Structures®.  Your child will engage with their favorite stories through hands-on play! Introduce the alphabet and sequence the tiles along with the story.  Build the coconut tree up, then break it down and re-build!
Explore, play and learn with our innovative Chicka Chicka Boom Boom set to encourages your children to use their imagination to be creative thinkers and learn problem solving skills.
This interactive set Introduces the alphebet and sequencing events.  Little hands will develop fine motor skills as they build and and re-build these story patterns.
Stair slide
Turn your stairs into a slide with StairSlide! This is so much fun even adults will line up behind their kiddos to take a turn! It's perfect for indoor play, rainy days, and getting the kids off their screens.
Your home will quickly become the cool place to hang out in the neighborhood and a fun playground to keep the kids entertained for hours. This is about the best thing since sliced bread!!

BUY STAIRSLIDE – GET $25 OFF $100 WITH THIS LINK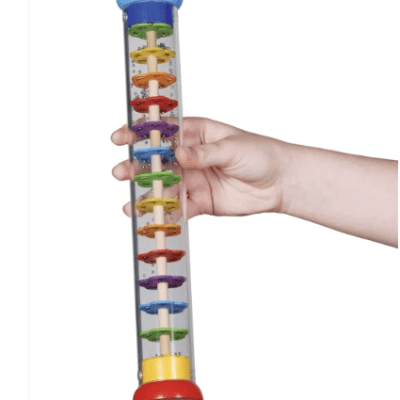 goki Rain stick
A little tilt of the stick is enough and you hear the gentle patter of the rain. Pick up this 13.5-inch wonder and tilt it a little to the left, then a little to the right. Little ones will hear the gentle pattern of rain — but will never get wet!
This toy is a classic that every child should have! Get hours of sensory play from this wooden toy. From Goki, an award-winning wooden toy manufacturer from Germany which is now available in the United States!
Osmo Genius Starter Kit
This Award-winning STEAM learning system, which is loved by millions of kids and used in more than 50,000 classrooms, allows kids to learn through hands-on play and engage with core subjects. Osmo combines hands-on learning and digital gameplay to make exploring concepts fun. Osmo helps your child become more confident, thoughtful, and creative.  Box includes 5 STEAM game apps that help with math, reading, spelling, drawing, problem solving and more (Tangram, Newton, Masterpiece, Numbers, and Words). Games are designed for beginner to expert levels. 
For ages 6-10+. Games are designed for beginner to expert levels. Osmo enables the continuation of learning. Real-time audio and visual feedback lets children learn through experimentation in a stress-free environment.
Sphero indi Educational Robot Student Kit
The indi learning robot is designed to introduce early learners to the fundamentals of computational thinking, STEAM, and computer science principles. 
Named one of the best inventions of 2021, this little robot car is designed to introduce young learners (ages 4+) to STEAM concepts while encouraging open-ended, imaginative play-based learning with real-life scenarios as students build custom mazes and solve puzzles. Kids learn cause and effect, pattern recognition, the basics of block coding, and understand abstraction—all while having fun!
OSMO PIZZA CO GAME
Make pizza, make change, and (hopefully) make profits when you run your very own cartoon pizza shop!
Pizza Co. teaches kids real-world business skills by operating a pizza-making business in addition to practicing addition, subtraction, fractions, mental math, critical thinking, creative problem solving, social interaction, and communication skills. They make pizza for customers, collect payment, make change, and learn about profitability. Box contains: pizza/tray, toppings, money tiles, stackable storage for game pieces; and Pizza Co. game app. Available for iPad or Fire.
Candygrams
Born from a family who set out to build a word game that young and old – kids and adults – could actually play together, Candygrams has won 9 awards!
One that encourages longer, more interesting words and rewards strategic thinking — and isn't about memorizing obscure words like "Zax" or "Qoph" like in Scrabble, or always being the fastest to win like in Bananagrams.
NOT BASED ON POINTS OR SPEED – DELICIOUSLY STRATEGIC AND ADDICTING – CANDYGRAMS IS A WORD GAME THE ENTIRE FAMILY CAN PLAY TOGETHER!
This handy reusable pouch comes loaded with pocket-sized essentials sure to help navigate the school year safely, confidently, and with a little touch of fun. Perfect for all ages, this kit includes Solar Goo sunscreen, First Aid salve, Lavender Hand Sanitizer, and Citrus Zest lip balm. While supplies last, also receive the kit-exclusive pencil set, memo book, and refillable hand sanitizer with a nifty carabiner. We love this natural kit that fits perfectly in your backpack!
The toys called "Fidget Toys" have become the ideal allies to combat the nerves and anxiety, both within educational environments of school or university type as in the offices of companies' leaders. And not only do fidget toys help relieve stress but they also help to quit smoking and stop biting nails, as they keep one's hands busy.
These fidget toys are really well made and include cases! We love them for keeping little hands busy and helping to relieve anxiety and attention deficit disorder. 
Lucky voice Bluetooth Karaoke Kit
Easy to use home singing system – perfect for adults and children. Simply plug your Karaoke Machine into any home speaker with an AUX input and you're ready to rock! Stream music to the mixer with the new Bluetooth function.
QUICK SETUP INCLUDES EVERYTHING YOU NEED TO GET THE PARTY STARTED – The Lucky Voice Karaoke Kit contains: 1 metal-bodied microphone, 1 compact lightweight Karaoke mixer, 1 microphone cable (5m), USB power cable, AUX cable. We've packed advanced sound technology into this portable, easy-to-carry Karaoke Kit with a lightweight Karaoke mic. With two mic sockets, you can also perform a duet.
GIFTS FOR HER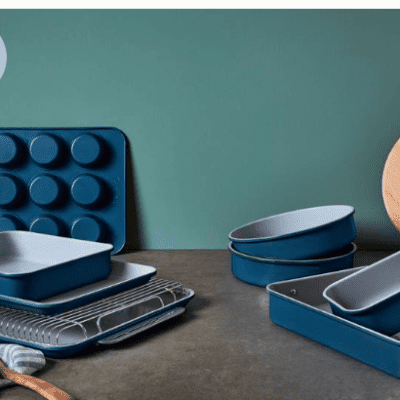 caraway bakeware set
This was #1 on my own Christmas wish list this year and I'm thrilled to say I received the set and LOVE it! Kick your toxic Teflon to the curb and replace with non-toxic Caraway instead!!
Make healthier baking a piece of cake with their ceramic-coated bakeware. The Bakeware Set includes 11 pieces, all featuring a toxin-free ceramic surface, so you can get to baking goods without any of the bads. Sets include storage organizers to keep your kitchen tidy. I LOVE the storage organizers that are included as well! 
joovv go 2.0
The Joovv Go 2.0 is a handheld red light therapy device that delivers red and near infrared (NIR) wavelengths with a cutting-edge, patented design. Sessions are designed to optimize cellular function, and improve overall health and wellness. The portable, powerful handheld design of the Joovv Go allows for anywhere, anytime use of light therapy.
Joovv devices emit red and near-infrared light designed to reduce pain, relax muscles/joints, and increase blood circulation.
Stimulates Cellular Energy
Reduces Joint Pain and Inflammation
Relax Sore Muscles/Joints
Increase Blood Flow
Save with discount code: ELEVATEHEALTH
nutr
When you're looking for a healthy, planet-friendly alternative to traditional dairy or store-bought milks, the Nutr Machine is the answer you've been looking for. Designed to work with a variety of ingredients, our plant-based milk machine creates a tasty, nutritious nut milk everyone at home will love!
The Nutr Machine makes a variety of dairy free milks in mere minutes – such as almond, oat, cashew, walnut, soy, coconut, rice, flax, peanut & more! A perfect solution for quickly making hot and cold milk-based beverages, creamers, smoothies and beyond. See below for details on our patent-pending features and how the machine works!
Whitewater High Pile Fleece Blanket
An incredibly soft blanket. My favorite by far! The perfect-weight, super soft Whitewater fabric (from their bestselling hoodie and sweats) is paired with plush recycled fleece that adds an extra cozy layer. Ideal for chilly beach nights with the family. I've been using this blanket every. single. night! I'm not the only one that loves it. Check out the rave reviews!
allbirds Women's Tree Flyers
Go faster and farther with the new Tree Flyer. Lightweight, super springy, and wildly comfortable, this distance running shoe makes your extra efforts feel effortless.
Lightweight and super springy, the new SwiftFoam™ midsole makes your extra efforts feel effortless. It provides serious cushion and comfort, so even the toughest runs are easier on your body. And the flared, geometric design helps add stability to each and every stride.
These shoes are SO comfortable and look great too!
Women's Zen Ribbed Jogger
Oh these joggers. They are SO incredibly comfortable! The insanely soft Zen Loungewear collection gives you the confidence to live at your own pace. Designed to be worn in or outside of the home. Pair it with the Zen Ribbed Crew Neck long sleeve top for the perfect, cozy combo! They won't shrink or pill in the wash. They also hug your body and fit just right.
PuroPro Hybrid Active Noise Cancelling Volume Limiting Headphones
First of all, I LOVE how gorgeous these headphones are. They coordinate with my style and look fantastic. They have a high quality design that features leather ear cushions and headband to allow for a comfortable listening experience without compromising durability. Enjoy high-quality audio for long periods of time. The foldable design makes them easy to store and a great option for travelers. They even come in a gorgeous wood box! The zipper case inside is perfect for throwing in your carry on bag.
Premium noise-canceling technology means you can listen to your entertainment without interference from the noise around you. These are bluetooth headphones but they come with a 3.5mm audio cable so you can directly connect to a device or airplane if you do not wish to use Bluetooth!
Sleep-On Silk Pillow Case Set of Two

We always knew sleeping in silk was good for you – but now (lucky you!) you can sleep on silk, too! We've made these luxurious silk pillowcases so you can be good to your face and hair while getting a good night's sleep! And, our 100% natural silk pillowcases will be a sleep-saver to those with sensitive skin. Silk's natural hypoallergenic properties will rescue your zzzzz's by reducing your sneezing and itching. Silk is also known to absorb less moisture, keeping the moisture in your hair and skin so you wake up with shiny, healthy hair and smooth, hydrated skin. And thanks to silk's climate controlling properties, our silk pillowcase keeps your head cool in the heat, and warm in the cold
Abrosia produce bags

Ambrosia bags are born out of old world wisdom and modern day technology to provide a simple & natural way to keep vegetables fresher, longer. Their raw flax linen has inherent qualities that inhibit the formation of ethylene gasses, bacteria and mold unlike any other natural textile. The hollow fibers have a high absorption rate while staying air-permeable, creating  the ideal atmosphere for the maximum shelf life for all your produce in the refrigerator.

BUY AMBROSIA BAGS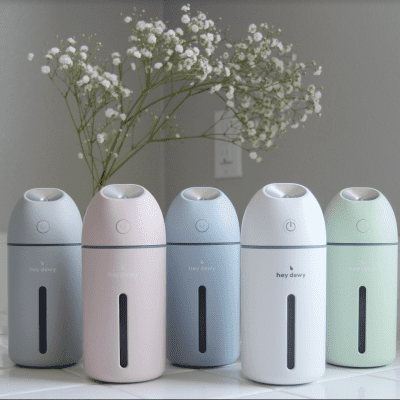 Hey Dewy
It's time to unplug! The Hey Dewy Wireless Facial Humidifier is wireless and rechargeable, you can truly take this with you wherever you go – around the home, to your office, in your car, while you travel. Hydrate your skin throughout the day with 8-hour battery and water capacity.
Find out why editors are raving about it:
"breathes life into parched complexions" – Allure
"my office spa" – Refinery 29
"small but mighty skin savior" – New Beauty
"the best beauty find" – Real Simple
"the easiest way to take your self-care routine up a notch" – Ok! Magazine
Melbourne Pickleball Tote
This Melbourne tote is the perfect-sized, tote-to-backpack convertible pickleball bag made for your life on the go. 
Created by players for players, Doubletake bags combine beautiful design with fuss-free functionality. We all love a pretty bag, but at the end of the day, it has to work. That's why they created a line of tennis and pickleball bags that keep your gear within reach. Everything has its place in a Doubletake bag, from phone to keys to water bottles and ball cans. The genius design means these lightweight bags unzip wide for easy access and balance on their own when you're on the court. Made from premium, outdoor-friendly materials, your Doubletake bag holds up against the elements and looks great doing it.  
Dreo Macro Max S Air Purifier
The Dreo Macro Max S air purifier was designed to sense air quality and adjust purification levels and be controlled hands-free.  The Dreo Macro Max S is powered by Dreo's TurboPure technology powering massive airflow to circulate air quickly through a professional grade 3-stage pre+H13 True HEPA+ Carbon Filter for clean air in record time.
Dreo TurboPureTM motor technology is ten times better at drawing air from afar, making sure that the air in your entire room is thoroughly purified.
The Scrumptious Side Sleeper Pillow

The Scrumptious Pillow features a unique curve that cradles your neck and shoulders for ultimate comfort, and perfect alignment. The proprietary fill delivers a luxurious feel and superior support, while alleviating neck and shoulder pain.
The Scrumptious Side Sleeper Pillow Was Specifically Designed to Stop Neck Pain at the Source. Not only does this pillow offer proper neck alignment and support (which can decrease and even eliminate neck pain) but it feels unlike any other pillow in the world. There really is only one word for it – Scrumptious.
Masquerade Skincare Gift Set
Enter the perfect wellness and self-care gift. The "Masq"uerade Skincare Gift Set includes Arbonne's Instant Cooling Moisture Mask and Awakening Gold-Colored Eye Masks for the ultimate skin treat this holiday season. Whether you're gifting to a friend or yourself, you can't go wrong. The Cooling Moisture Mask provides a cooling effect to the skin—much like an ice bath (hello, instant wake-me-up!), and the Awakening Gold-Colored Eye Masks are all about giving the undereye area some extra TLC. With these two masking essentials, your skin will be holiday-ready in no time.
Set Includes:
1x Instant Cooling Moisture Mask with Peppermint | 5 oz.
1x Awakening Gold-Colored Eye Masks | 60 gel masks
Cocozy™ CloudSoft Adjustable Maternity Pillow
Dreamed up by moms and designed by ergonomic experts. The Cocozy™ Adjustable Maternity Pillow is perfect for expecting mamas looking for extra cushy support and relief. The buttery soft material, ergonomic design, and extra plush memory foam filling provides optimal support and relief that many pregnant people crave for their hips, belly, and knees. 
The Cocozy pregnancy pillow adjusts to you and your sleep preferences. You can add and remove fill to adjust it to the firmness and height of your liking. We've also added a removable detachment for ultimate control. In addition, we used a premium silver infused bamboo cover that is naturally cooling, antimicrobial, and softer than silk – it's really the best pillow for any expecting mother (or anyone who wants some extra support!) The Cocozy™ cover is made of 100% bamboo (and removable and washable!) and the fill is a blend of memory foam and microfiber.
TO THE SEA IN DEEP SEA NAVY WANDER WET BAG™

You know the cure for anything is saltwater.  Whether after sunrise yoga or a morning swim you can breathe easily knowing that your après practice gear is safely tucked away from your little black dress in the To The Sea Wander Wet Bag™.  
Tote your swimwear and coverup to and from the pool or bring your workout clothes home from the yoga studio or gym. Hide your phone, keys, wallet, or sunglasses in your beach bag to keep them clean, dry, and sand-free. Relax at the day spa and keep your laundry or wet bikini isolated in your weekender. Protect your car from your wet suit after scuba diving or water skiing.
Water-resistant, eco-friendly, breathable, and machine washable, the To The Sea Wander Wet Bag™ is made using high quality, medium-weight, 100% cotton fabric with a waterproof, TPU interior lining.  Wander Wet Bags are designed in Encinitas, California and proudly Made in USA right here in the SoCal sun.
GIFTS FOR HIM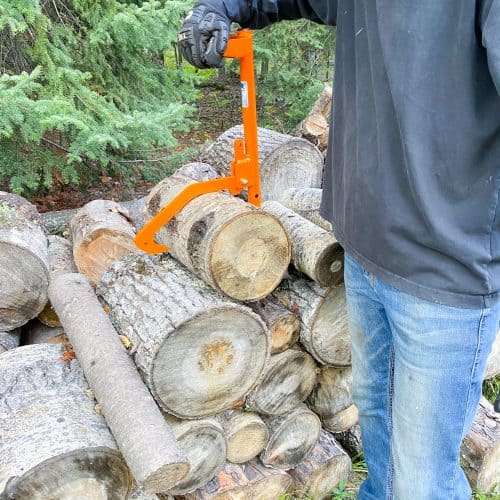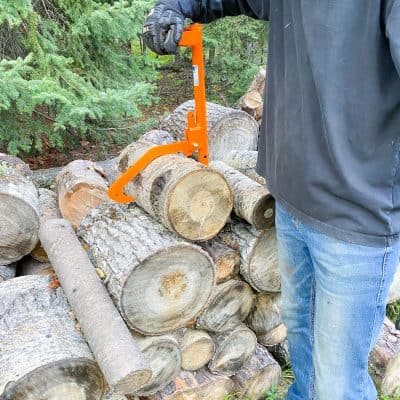 LogOx 3 in 1 forestry tool
The patented LogOX 3-in-1 Forestry MultiTool combines three fundamental forestry hand tools; the unique 21" LogOX Hauler, 40" Cant Hook, and 40" Timberjack, into a versatile force multiplier for your chainsaw, log splitter, or portable sawmill.
The LogOX Hauler forms the base of this modular tool and lets you lift, move, and roll logs without having to bend over, which has been scientifically proven to reduce back strain by 93% and arm strain by 76%, compared to lifting log rounds by hand.
The LogOX is hands down the best forestry hand tool in a modern wood cutter's arsenal. The LogOX is a handcrafted professional-grade tool, guaranteed for life, and proudly manufactured in the USA from American steel and hardwood. 
Geneverse Solar Generator
The Geneverse Solar Generator is the most reliable, versatile, and portable emergency power supply for your home. It includes the HomePower ONE backup battery power station and the SolarPower ONE portable solar panels.
A single charge allows you to power your essential devices for up to one week. The HomePower ONE brings emergency power to your cell phone, home appliances, medical devices, cameras, security systems, repair tools, and so much more!
Portable, light-weight foldable design with an adjustable kickstand. It takes 30 seconds or less to set up and is ready to provide eco-friendly power supply in any emergency situation.
BREEO X SERIES 24 SMOKELESS FIRE PIT
The X Series elevates your campfire experience by eliminating the frustration of traditional fires and creating a centerpiece to gather around. The X24 is the perfect size for hosting friends and family and includes all the cooking capabilities you'll need. 
Fires smoke because of 3 reasons: lack of heat, lack of oxygen, or the wrong fuel. The key to a smokeless system is creating more airflow and burning a hotter fire. So, what does smokeless mean exactly? Simply, it means less smoke. Breeo fire pits are engineered to drastically reduce their smoke output – saving your eyes and the environment simultaneously.
And don't forget the grilling accessories! You can cook everything you need with the searplate griddle, grilling outpost and keetle hook and cast iron kettle.
Dreo 24″ Space Heater
The Dreo Solaris Max Heater Offers whole Room Heating: Dreo's 24-inch tower heater delivers warmth at the speed of 10 ft/s. 70° widespread oscillation helps heat cover every corner of your room. Perfect choice to quickly heat small to large rooms including office, bedroom, and living room on cold days.
Plus, it's compact and aesthetically pleasing. Looks great in the man cave or work shed!
Tenikle
Tenikle is an octopus-inspired mount armed with bendable tentacles and suction so strong that it can mount to just about anything. Staying connected becomes a breeze when you can securely hold your tablets and phones while chasing your next adventure. This 360-degree mount is essential for everyone who loves being out and about and needs assistance from their tech: 
Attach your phone and pop it on the windshield of your rental to look at your GPS 
Hook it on the car headrest and let your kids/passengers watch on their gadgets handsfree
Stick it on the window or hook it on the edge of a boat to create a beautiful time-lapse of your journey 
Use it as a handy tripod to take the best shots, host your carpool karaoke, or outdoor cooking show
Place it on any smooth surface (a.k.a someone's bald head)
Classic Give'r Gloves
The original Give'r Glove of 100 Uses. It's the perfect choice for anyone looking for a long-lasting and reliable leather glove. Made from resilient, rugged materials, this glove is ready for action. It features a comfortable fit and durable leather cowhide exterior, making it the perfect choice for any activity. Whether you're working in the yard, playing in the snow, or just need a good glove for everyday use, the Classic Give'r Glove is the perfect choice. With its unmatched comfort and long-lasting construction, this work glove can handle anything you throw at it.
The best part is, you can customize them with hand-branded initials!! SO cool!! These are high quality gloves and make the perfect gift for any guy!
Get 10% off with code: MUSTHAVEMOM (expires 12/31/22)
Smartish Wallet Slayer Vol. 1
This genius Wallet Slayer Vol. 1 case from Smartish is affordable and so smart! Holds cards and money right in your phone case eliminating the need to carry a wallet and phone. Features air pocket corners to protect your phone. The case won't break the bank either! The perfect gift for any man on your list!
pull start fire
This 5-second-fire starter is the fastest and easiest way to start a fire whether you're up for a backyard bonfire, camping in the backwoods, or getting a bug out bag together. 
Whether you're an old pro at setting up camp or a newbie still getting the hang of kindling teepees, sometimes you just want to keep it simple. That's where Pull Start Fire comes in! With Pull Start Fire you'll have a blazing fire started in seconds. Pull Start Fire is the fastest and easiest way to light dry or wet wood, giving you plenty of time to relax after spending the day hiking, wrangling kids, or putting in face time with the boss. 
Windproof and rainproof
Lights wet wood
Burns for 30 minutes
Safe to cook over 
BEST GIFTS FOR PETS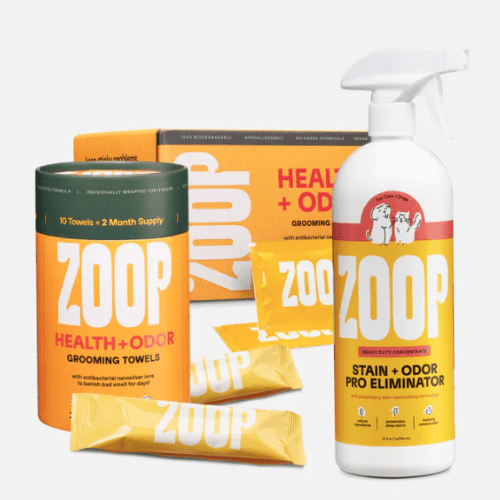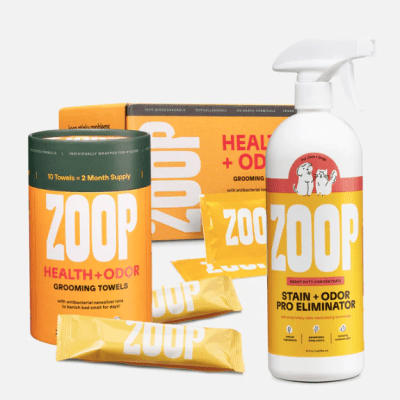 ZOOP COMPLETE PET BUNDLE
Introducing Zoop, pet solution products that are safe for our pets, kids, and the planet. Their non-toxic pet products are made from H202, silver ion, zeolite, and ionized aqua; simple formulations that work, every time!
From their cleaning towels, to wipes, and stain eliminator spray, Zoop products are guaranteed to keep your pet feeling refreshed, clean, and smelling fresh for years to come! We use these on our little fur babies and we LOVE them! They are so easy for quick cleanups and make a bath not required!!
PupProtector™ Waterproof Throw Blanket
The PupProtector™ Waterproof Throw Blanket is a patent pending blanket designed as a waterproof, machine washable and great looking option to protect your furniture, car seats, dog beds and other areas from pet hair, dirt, spills and scratching damage all while blending seamlessly into your home decor.
I absolutely adore these stylish pet protectors that match my farmhouse style while protecting my expensive furniture from spills and pet accidents!
Collar + Leash
The Trigs and Teddy collars and leashes are to die for! Their PVC coated webbing collars and leashes are waterproof and washable.   They are soft, strong, flexible, odor resistant, can be used all year round, easy to clean, and come in SO MANY colors.  
All Collars and Leashes  are handmade in Canada by 2 moms who just love their fur babies (more than their own kids depending on the day!)

BUY TRIGS + TEDDY LEASH/COLLARS

STOCKING STUFFER IDEAS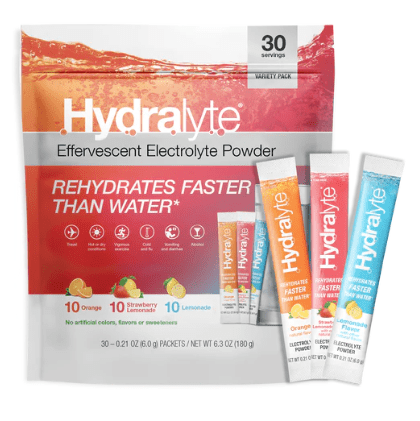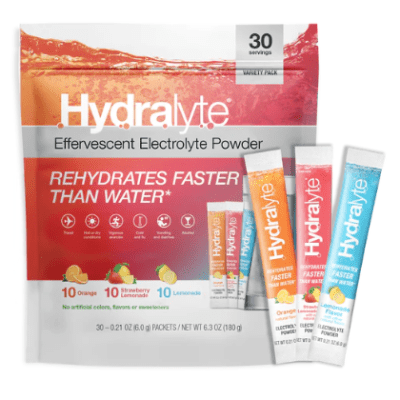 All Natural Electrolyte Powder
A refreshing, non-GMO electrolyte mix precisely formulated to activate rapid hydration while increasing electrolyte absorption. Made in Switzerland with clean, vegan ingredients free of artificial colors, flavors and sweeteners, gluten, dairy and caffeine.
Hydralyte is a natural, electrolyte powder scientifically formulated with the perfect ratio of glucose and electrolytes to rehydrate you 2-3x faster than water alone (with 8 grams less sugar than competitors)! It's made with clean, vegan ingredients and you can bring it anywhere as it comes in multiple forms including ready-to-drink bottles, fizzy dissolvable tablets and all-natural powder sticks!
CABLE WRANGLER
This neat little device neatly keeps your cords organized and within reach on your nightstand or desk. I hate a tangled mess of cords or having to crawl underneath my desk to find the cord! This solves all of those problems and makes it the perfect stocking stuffer for anyone with cords to tame. What's its secret? Magnets! Works with all charging cables.

BUY CABLE WRANGLER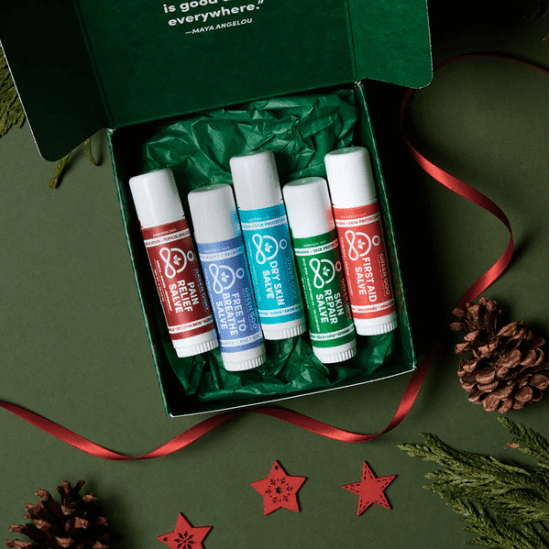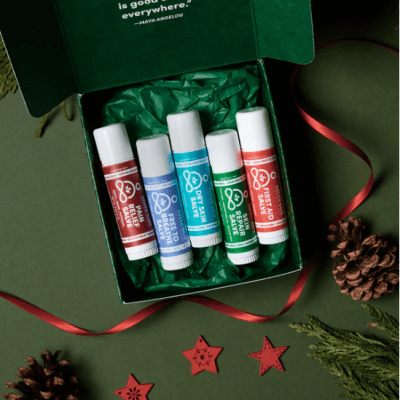 GREEN GOO
JUMBO STICK ESSENTIALS
This gift set includes five favorite everyday skincare salves. 
Dry Skin
This helps alleviate symptoms associated with chronic skin conditions like eczema and psoriasis, as well as dry, red bumps, cracked hands & feet, and windburn.
First Aid
This power-packed, portable, plant-based salve promotes your body's own healing abilities and replaces over 20 traditional first aid items, making it ideal for every adventure and first aid kit. 
Free To Breathe
Free To Breathe is a natural decongestant with a high concentration of botanic oils that provide natural and soothing relief for congestion and difficulty breathing, whether you have a cold, the flu, or allergies.
Pain Relief
It emulates hot and cold therapies to help increase circulation for rapid relief.
Skin Repair
It's great for scarring, wrinkles, and minor burns.
TRUEENERGY socks
TRUEENERGY® is a line of truly functional socks powered by NASA-inspired infrared technology in the form of nanoparticles woven right into the yarn.  This converts body heat into infrared energy which leaves feet feeling amazing and energized, helping optimize performance, stamina and recovery.  And let's face it – feet are our foundation, and we only feel as good as they do! Like many other athletic socks on the market, these provide arch support and wick away moisture, but I think you'll agree after you try them that they go way beyond to bring a new functionality to the sock category.  The built-in infrared technology won't wash out, and there are plenty of fashion-forward styles and colors for women and men.  And they won't break the bank at about $20 for a three pack.

BUY TRUEENERGY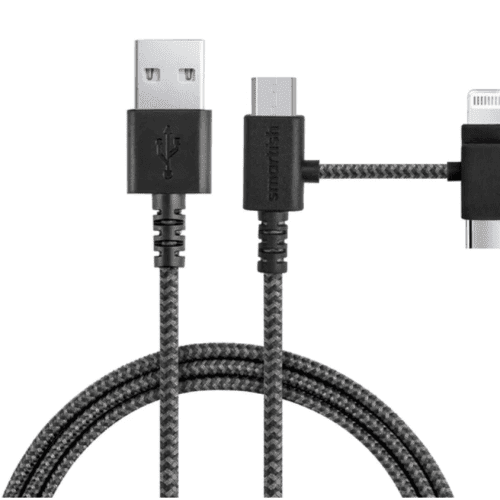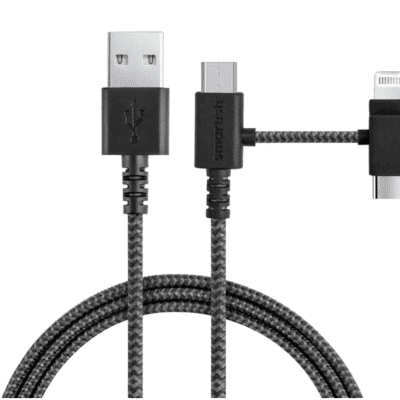 smartish CROWN JOULE
This Universal 3-In-1 Cable – [Micro-Usb, Usb-C, & Lightning] is Flexible, Fabulous, And Fast-Charging!! The fabric-wrapped freshness means fewer tangles. It is also Apple MFi certified & plays well with nearly every device. Toss those frayed charging cords and upgrade to the perfect cable! This is a stocking stuffer everyone can agree on.

BUY CROWN JOULE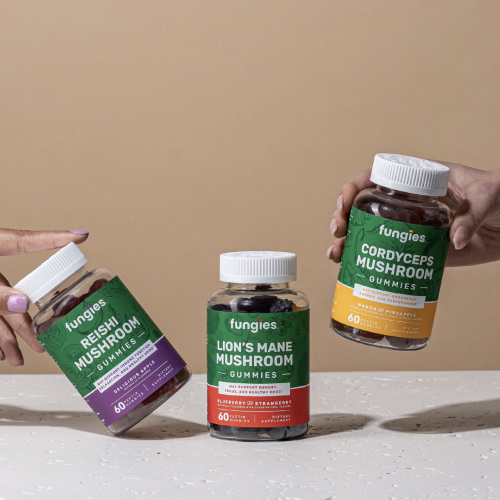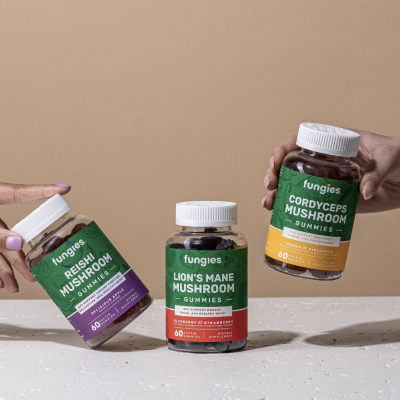 FUNGIES
Use Fungies to strengthen your mind and immune system this winter! 
Reishi – For immune health, sleep support, everyday stress relief and healthy aging. Delicious apple-flavored.
Cordyceps – For energizing your body and mind and helping with endurance and athletic performance. Mango and pineapple-flavored.
Lion's Mane – For supporting healthy cognitive function, memory, and focus. Blueberry and strawberry-flavored.
Delicious and healthy stocking stuffer. They taste so good I have to limit my kids to one a day!! YUM.
BALANCE YOUR BUZZ
Balance Your Buzz was developed to replenish what alcohol depletes. Mixed with your spirit of choice, BYB fortifies your forward trajectory with essential vitamins that keep your body feeling great. The BYB proactive formula keeps you hydrated and ready for tomorrow.

Vitamin and electrolyte drink mixer formulated by a naturopathic physician to replenish what alcohol depletes for a better tomorrow. Awesome for mocktails, and if you forgot to 'Balance Your Buzz' the night before, works well as a recovery drink too!

EnergyFizz Ginseng Fizz Sticks – 6 Flavor Variety Pack
Get six energy-boosting fizz flavors in one pack. This 10-pack includes 1 Blood Orange, 1 Strawberry, 2 Pomegranate, 2 Watermelon, 2 Mango Peach, and 2 Pineapple flavor fizz sticks.  Get the natural boost you need to make it through the day. Whether used as a replacement for your morning coffee or for a mid-afternoon pick-me-up, simply mix this vegan, effervescent dietary supplement with water. Designed to help increase energy levels while temporarily relieving fatigue, promoting alertness and enhancing cognitive performance, its vegan blend of Ginseng Root, antioxidant Coenzyme Q10, Chromium and B vitamins (including Riboflavin and Niacin) is joined by naturally-derived Caffeine from Guarana and Green Tea. Available in a variety of great-tasting flavors, this dietary supplement helps boost energy levels.  Formulated without artificial colors, flavors or sweeteners; formulated without high fructose corn syrup, dairy or soy. Formulated without gluten.
FeelFit Pea Protein Shake
Arbonne has made it easier to shake things up. Designed to help satisfy hunger and support muscles, their Chocolate and Vanilla vegan protein shakes support overall health, energy and well-being — and they're delicious! Clinically tested and certified to have a lower glycemic index (which shows that it has little effect on blood sugar levels and does not cause a significant spike in blood sugar*), each tasty vegan protein shake is packed with 20 grams of easy-to-digest protein derived from Peas, Cranberries and Rice. With a blend of 24 vitamins and minerals (including methylated forms of vitamin B12 and folate), think of these great-tasting vegan protein shakes as an easy choice that's beneficial for your body! Formulated without artificial colors, flavors or sweeteners; formulated without high fructose corn syrup, dairy or soy. Formulated without gluten.
What gift picks would you add to this list? Comment below with your favorites!!