DIY Glass Etching Designs Wedding Gift Ideas
It is officially wedding season! When searching for the perfect gift, look no further than these customized DIY glass etching designs! Emblazon the newlyweds last name, monogram and more on glass baking dishes, beer mugs, wine glasses and more. The possibilities are endless and I'll show you exactly how to DIY them!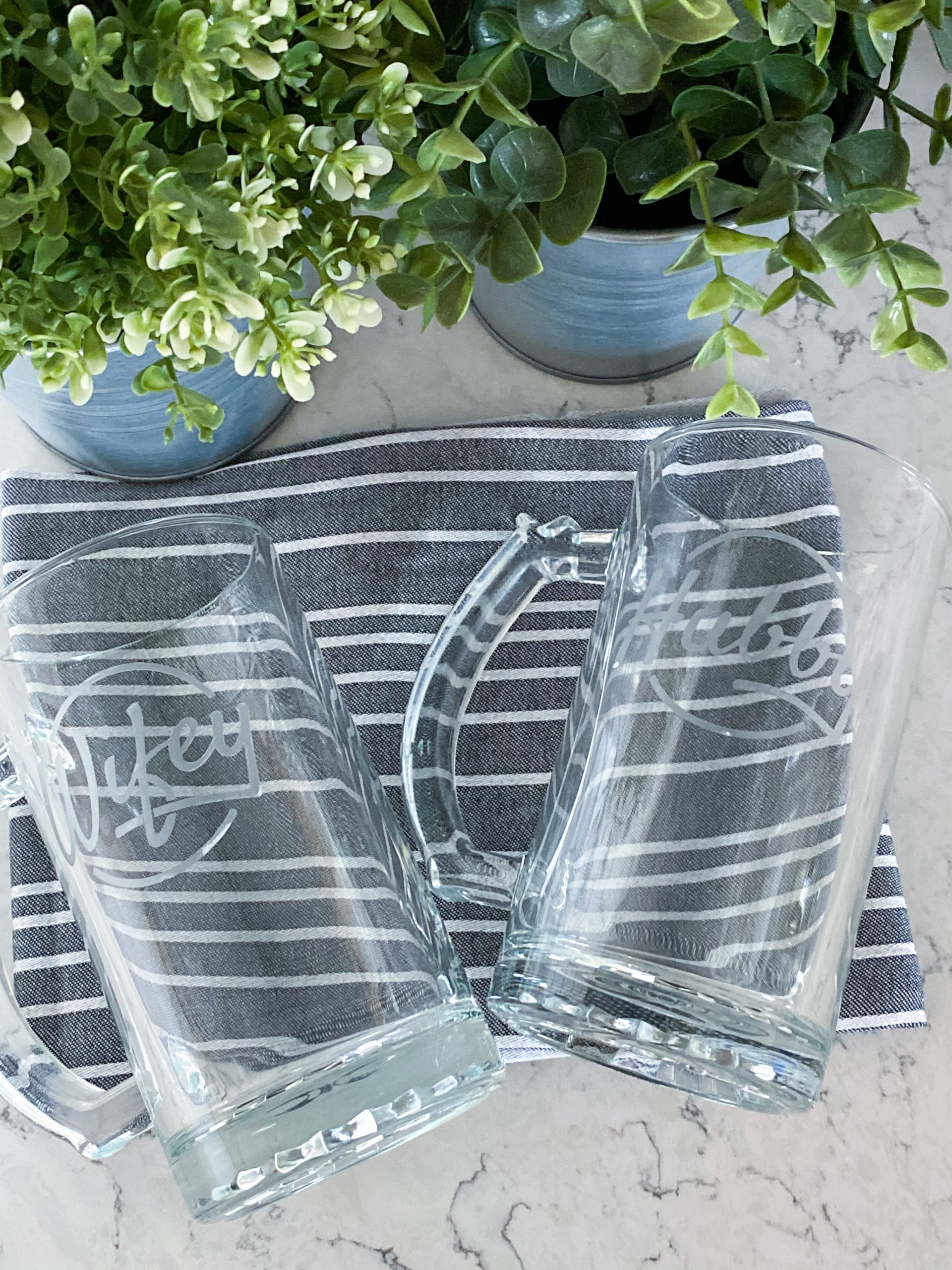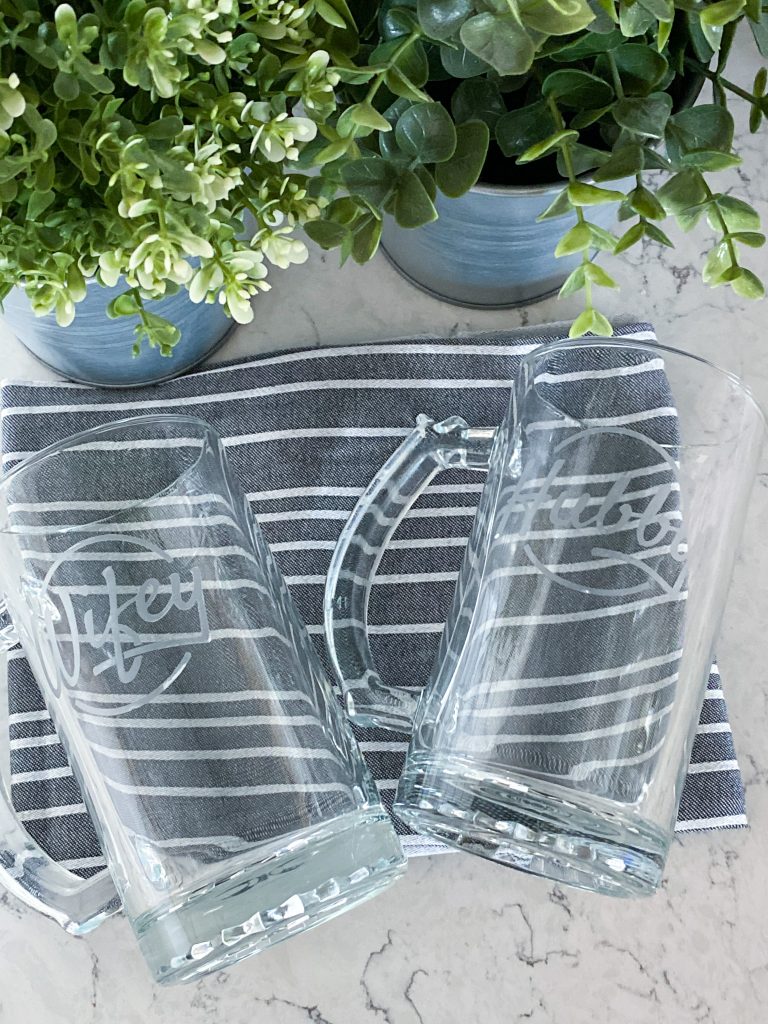 DIY Glass Etching
If you have never done glass etching before then you are in for a pleasant surprise because it is SO EASY! You'll be surprised just how simple it is and before long you'll be etching everything in site. You may have seen my previous post, how to etch glass with Cricut, and we made drinking glasses in that DIY. Today we are going to use those same principles and create wedding gifts instead! I'll even show you how to put glass etching on the bottom of a casserole dish (and what to look out for when you do!) and still keep it food-safe!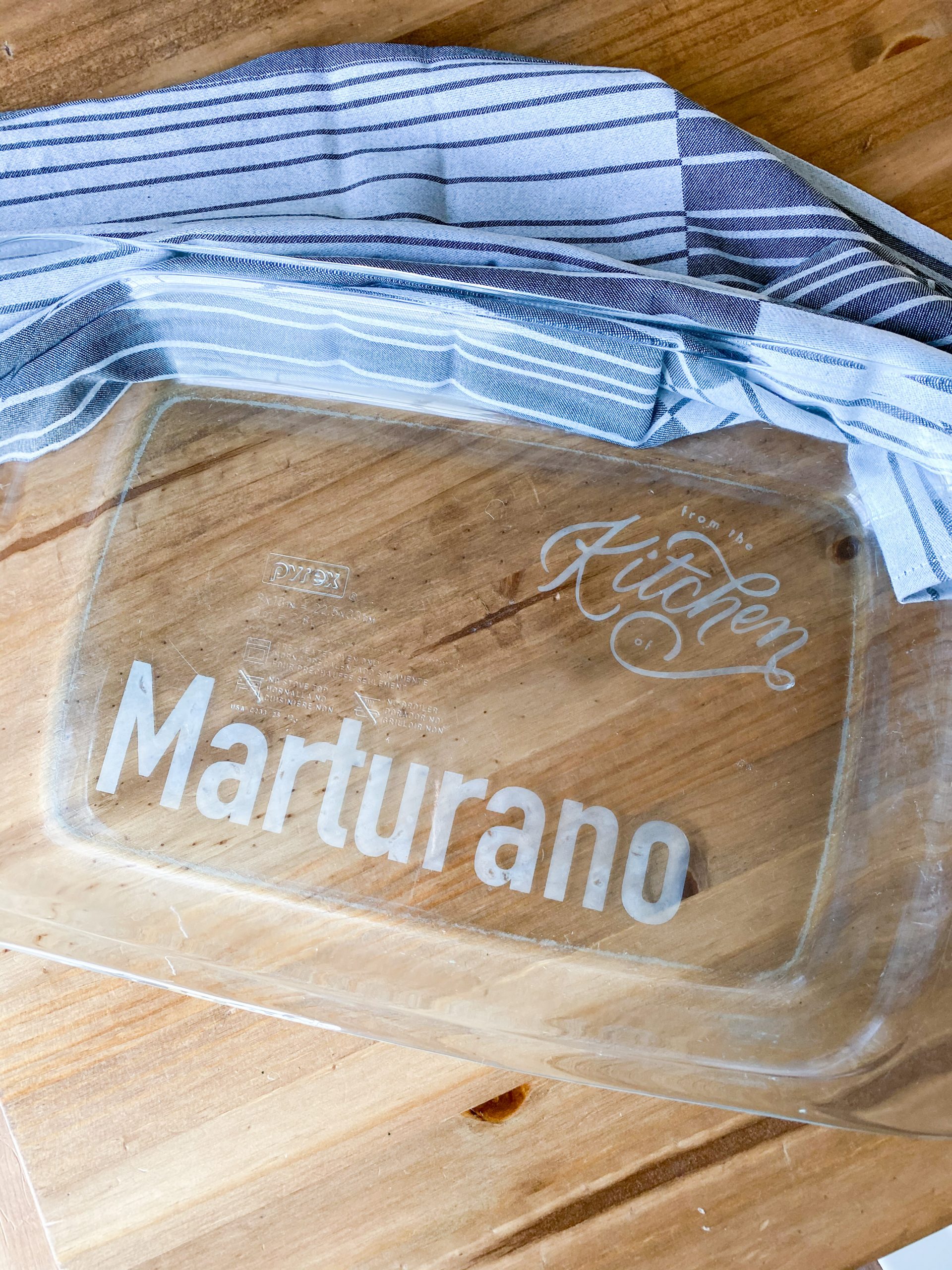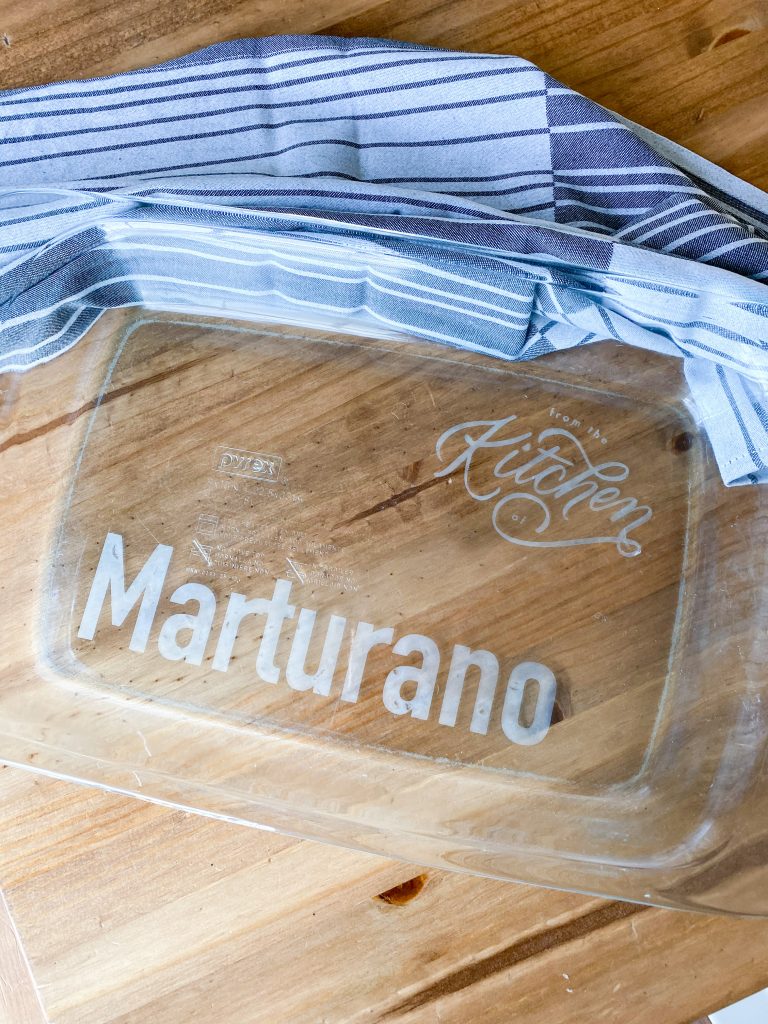 You'll need the following supplies for glass etching:
glass casserole dish (make sure it is a newer dish), beer mugs
Cricut vinyl (I used this stuff)
Cricut Maker or Explore Air 2 or Joy
glass etching cream (I used this one)
small paintbrush
water source nearby (sink)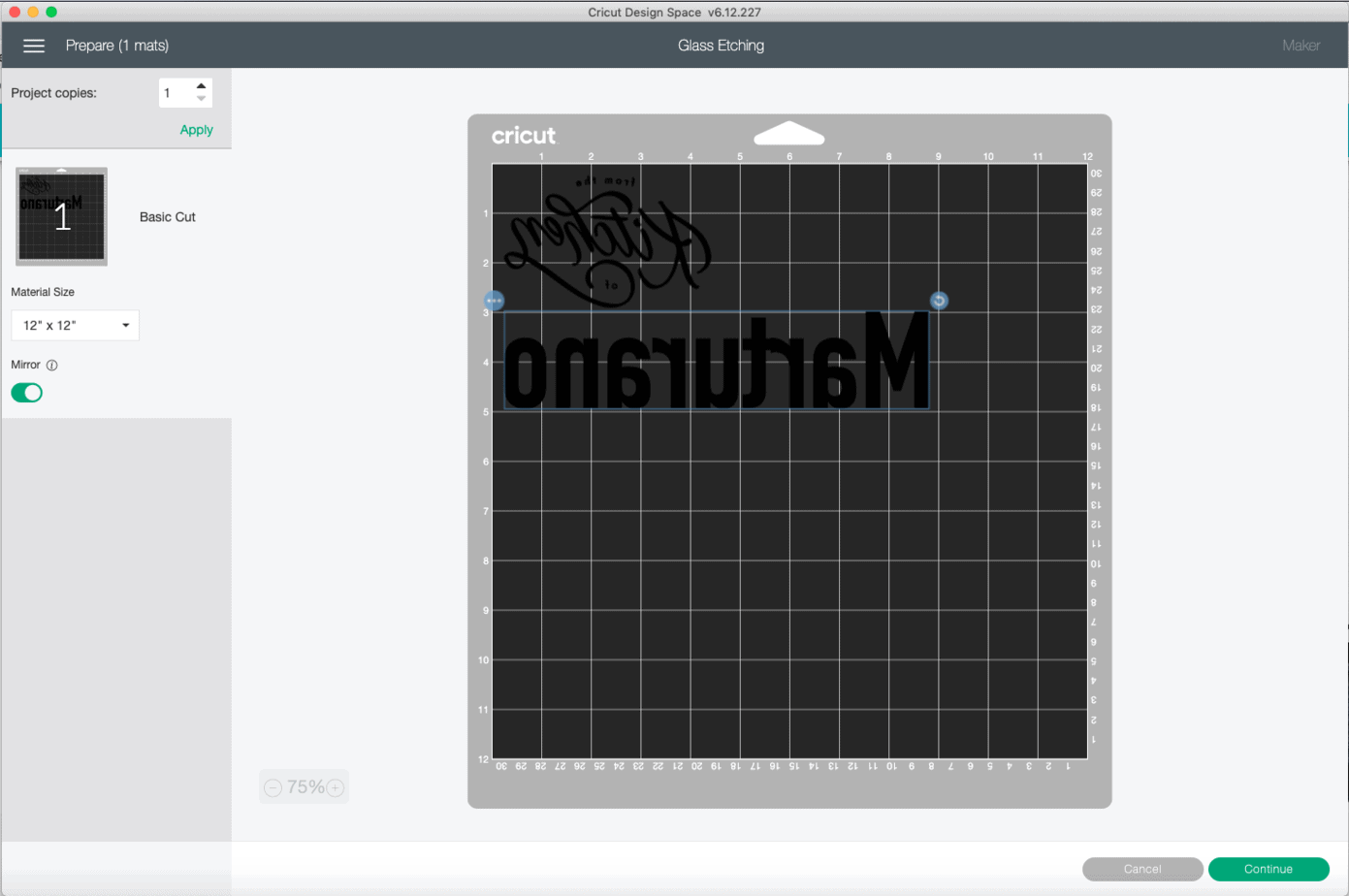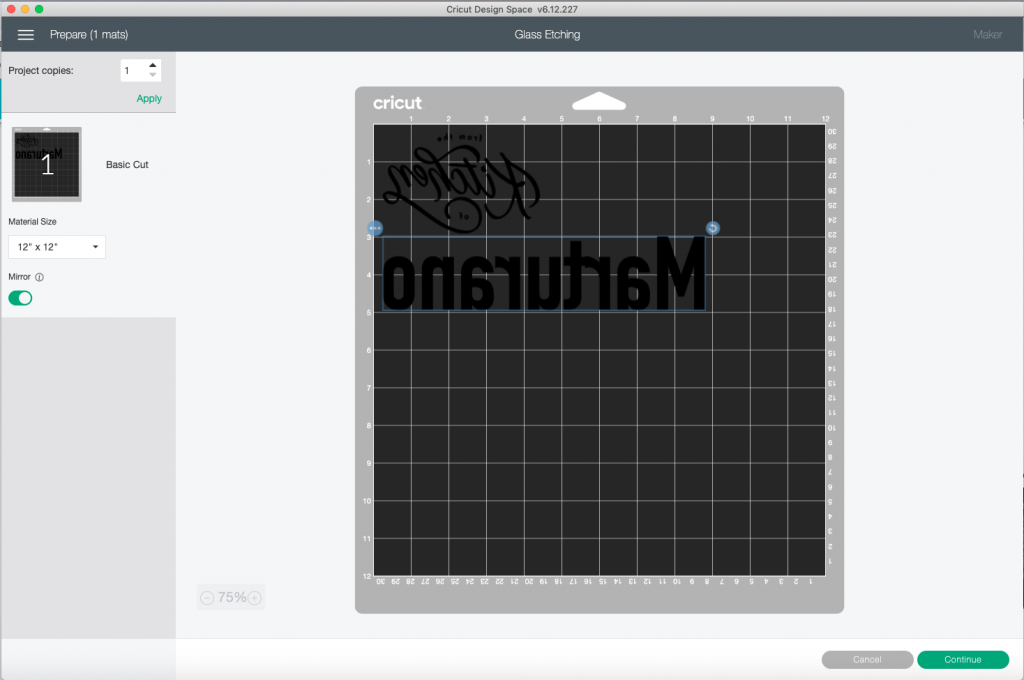 Begin by creating your design in Design Space. You can also grab the designs I used here (just change the last name to your own). Size the projects for your glass items and make sure they will fit correctly. You may notice raised wording on the underside of the casserole dishes and that's okay! I just placed my design around it.
A side note about the glass casserole dish you choose – any glass bakeware will work for this with one exception. Older Pyrex dishes (pre-1998) or tougher glass known as Borosilicate will NOT work. Some glass from IKEA is this tougher glass and won't work. The first casserole dish I attempted was an older Pyrex dish and was made of Borosilicate and it did not etch at all. You may want to test a tiny dot on an inconspicuous underside spot of the dish (outside of the dish) if you aren't sure. Just remember it won't wash off!
In order to keep your glass bakeware food safe we will be applying our design to the underside or outside of the dish. In order to apply the design to the bottom of the dish and have the wording be readable, you'll need to MIRROR your design. This will ensure the letters read correctly from the top of the dish. Just toggle the "mirror" option when you go to cut your design on your Cricut machine.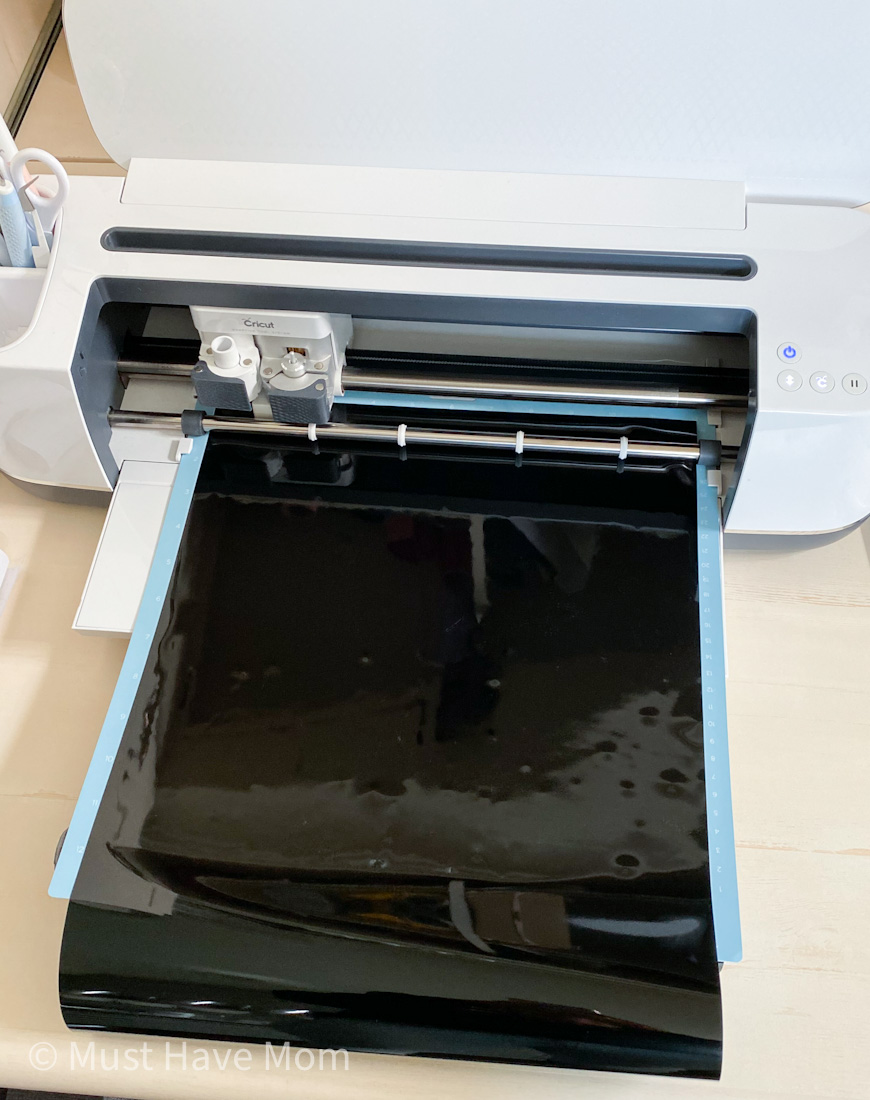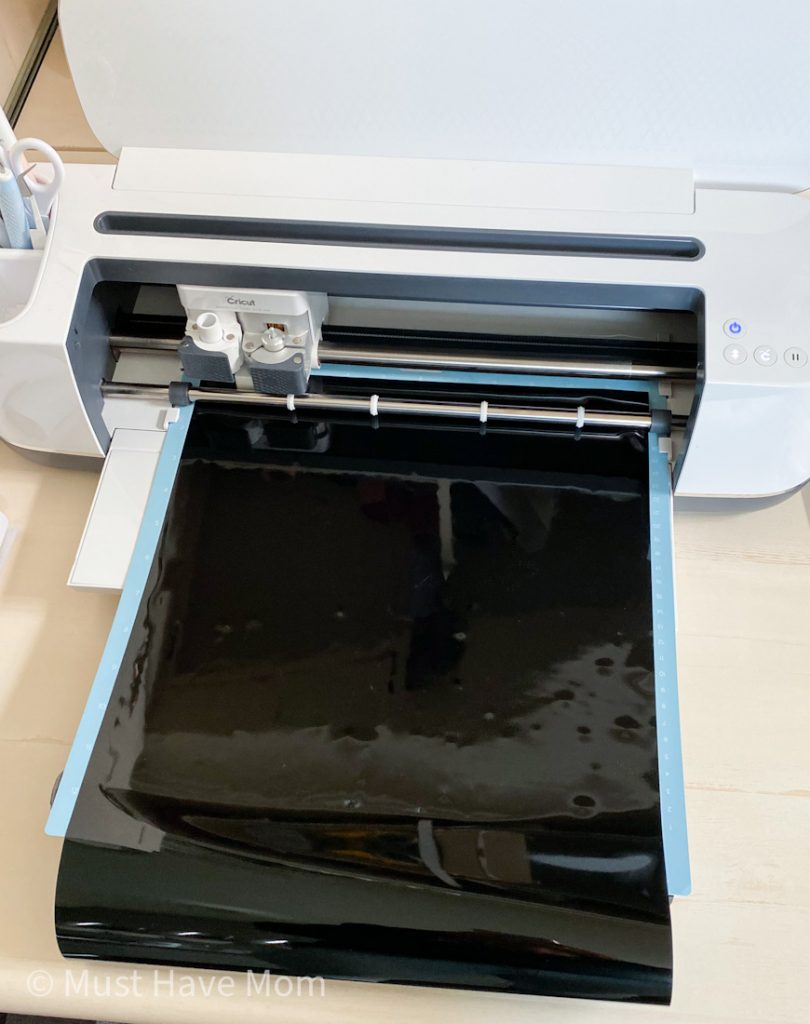 We will be using Cricut permanent vinyl for this project. I find it forms the best seal to get nice, crisp lines on your etching. It will remove from the glass after you etch it just fine!
Once your design is cut you are going to REVERSE weed it. That simply means that you will remove the areas that you want the glass to etch. So remove the letters, etc so it becomes a stencil.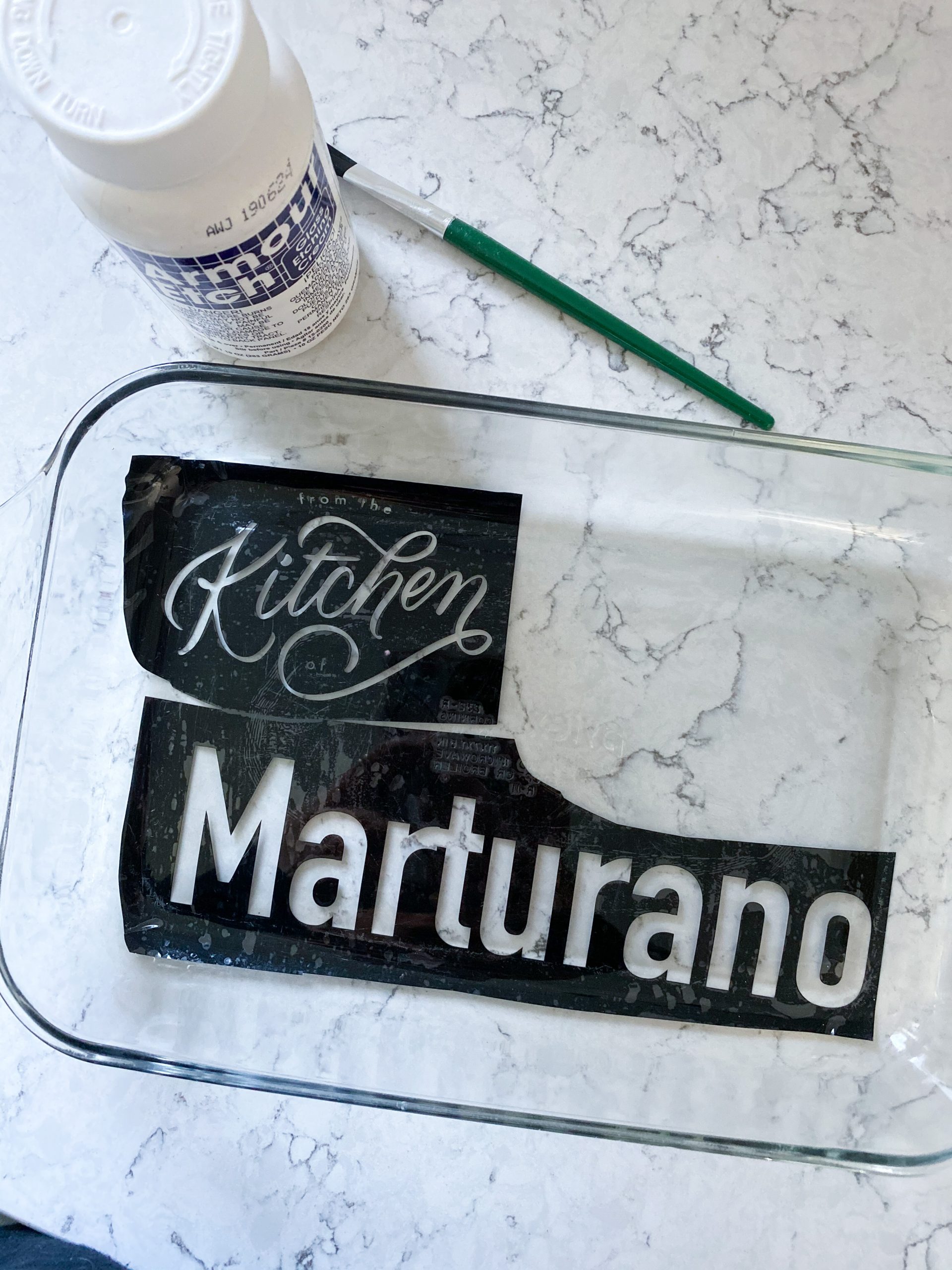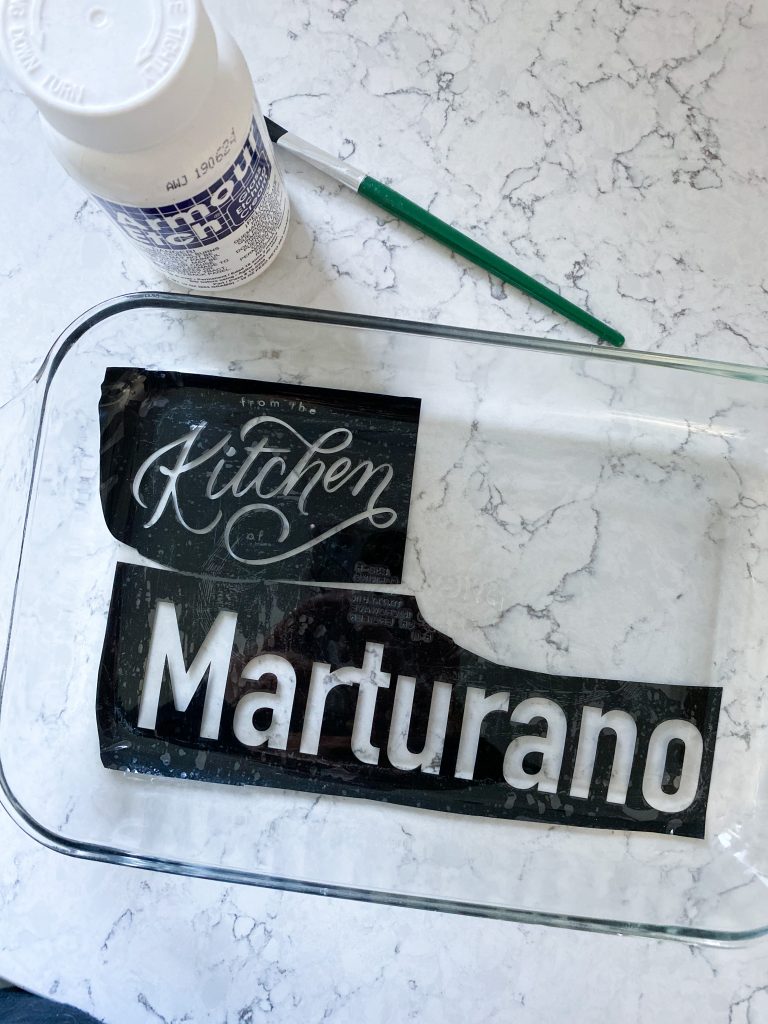 Then use Cricut transfer tape to remove the design from the vinyl backing and apply it to the bottom of your glass casserole dish. Flip the dish over and be sure it is positioned how you want it.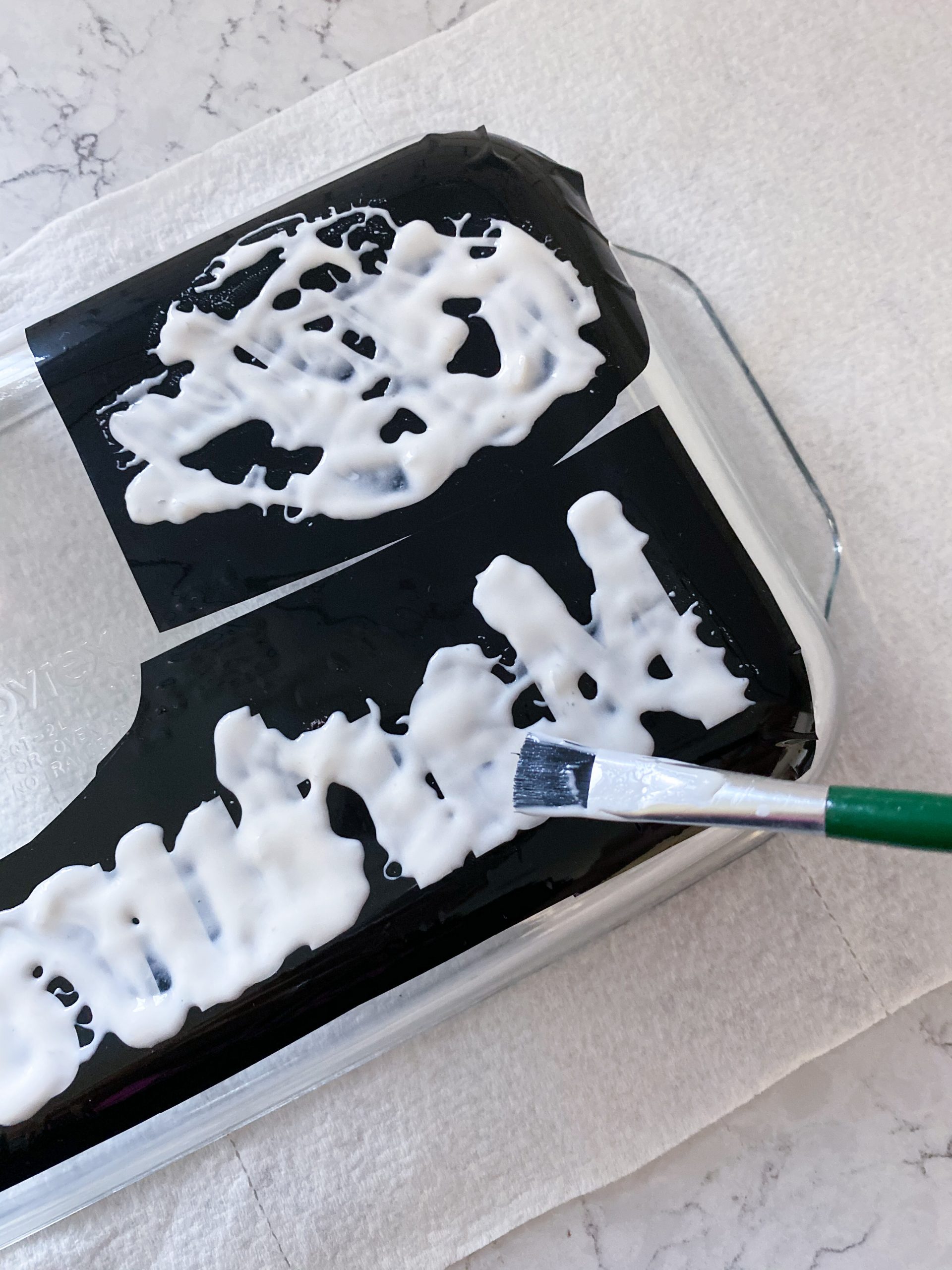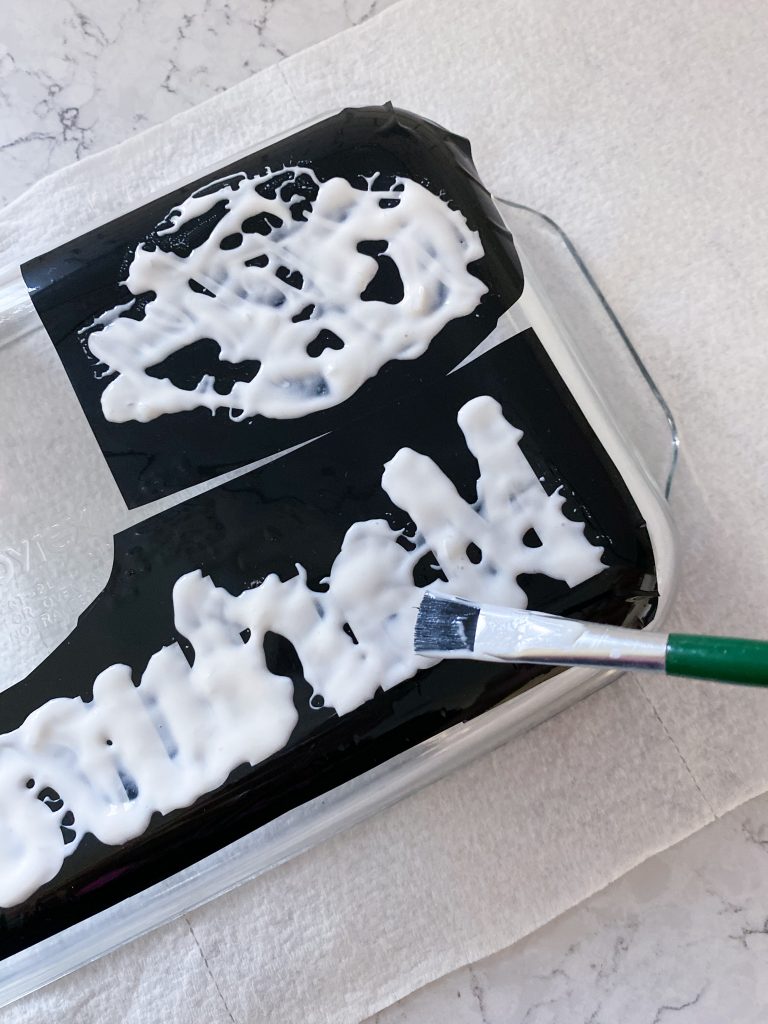 Then, apply the Armour Etch cream using a paintbrush over the stencil. Be careful not to get it outside of the edges of the stencil as it will etch anywhere you place it!
Leave the etching cream sit on the dish for 5-10 minutes. I like to wipe off a small spot and ensure it has etched properly before rinsing it off. If it is not etched enough then just reapply to that spot and let it sit longer.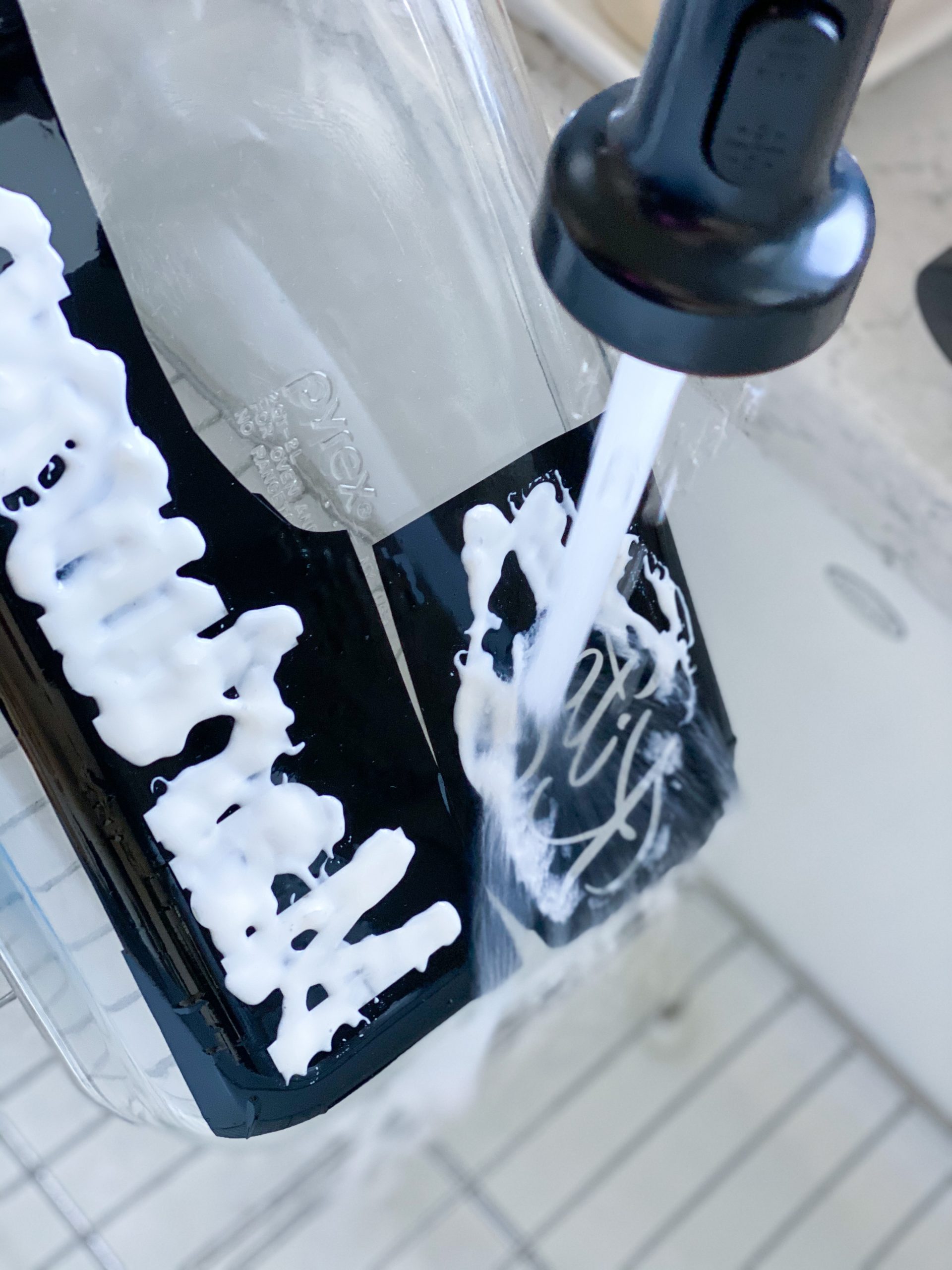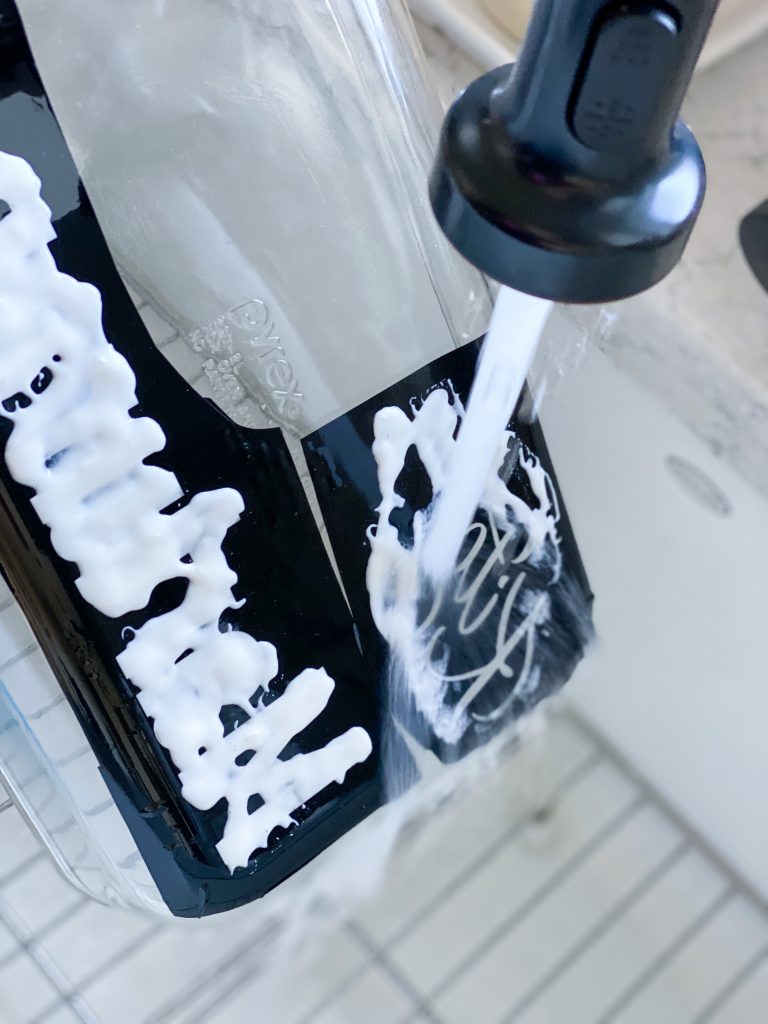 Once it has finished etching, rinse the Armour Etch off under cool running water. Alternatively, you can prep your next project (beer mugs in this case) with the vinyl stencil and simply use the paintbrush to remove the etching cream from the casserole dish and apply it to the mugs next. You can reuse it!
Then rinse the remainder off in the sink.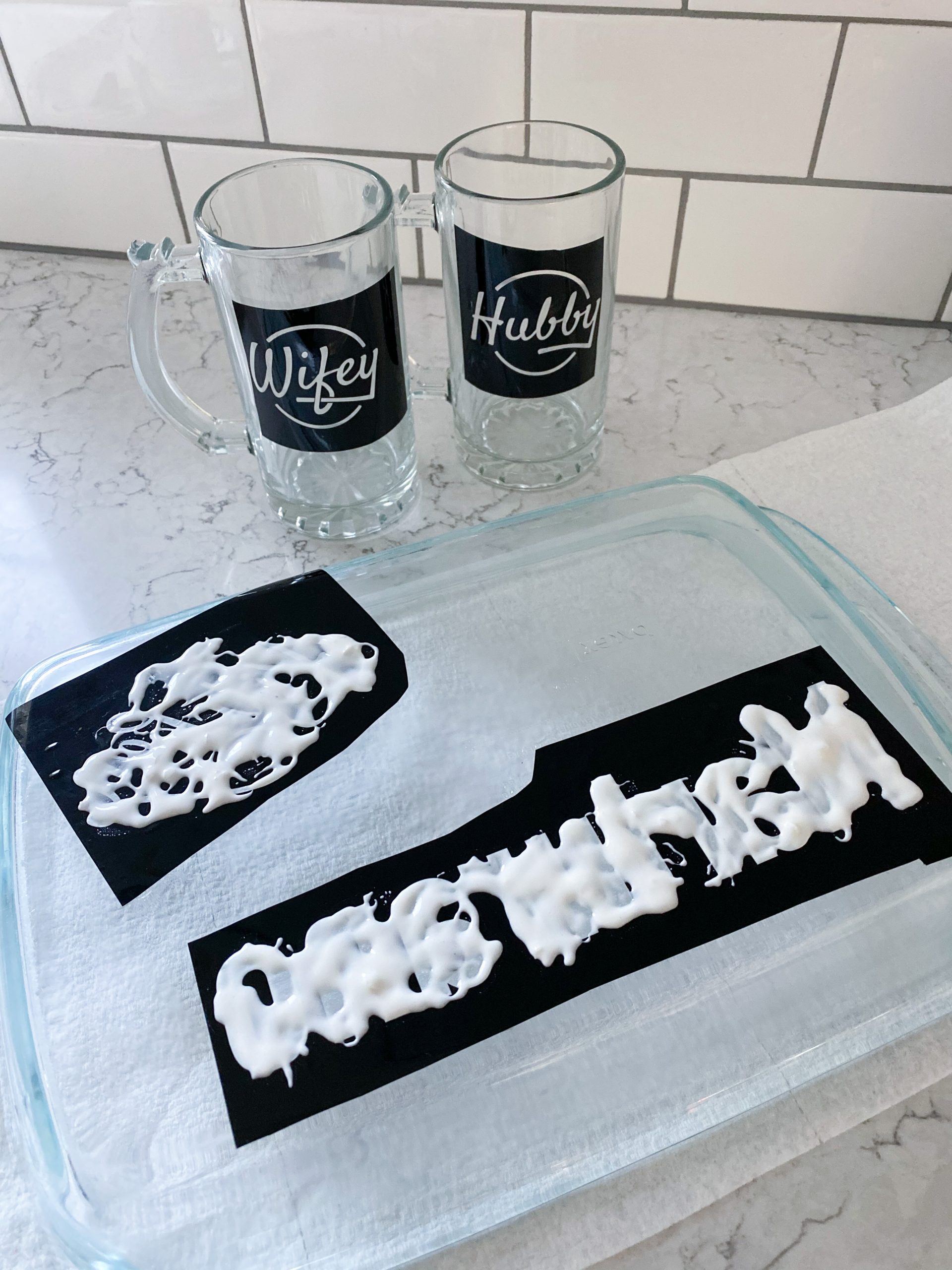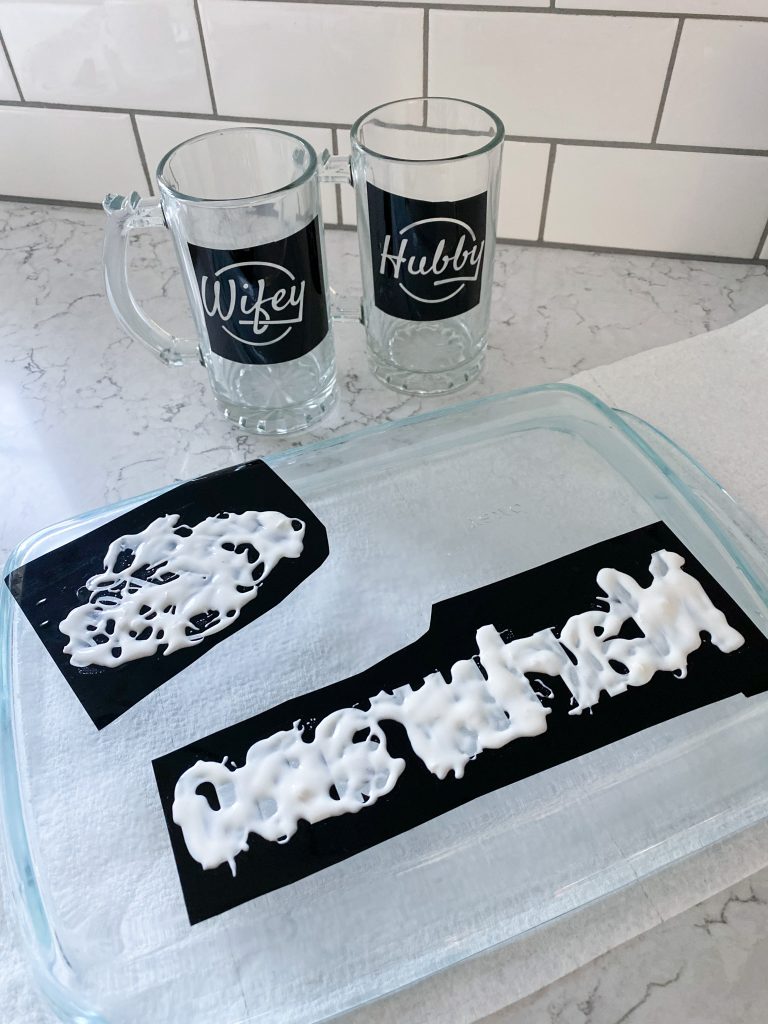 Remove the vinyl and you're all done! Isn't it a beautiful and meaningful gift? Newlyweds love to see their name on things and this serves the purpose of making sure that they get their dish back when they attend gatherings. What an awesome gift!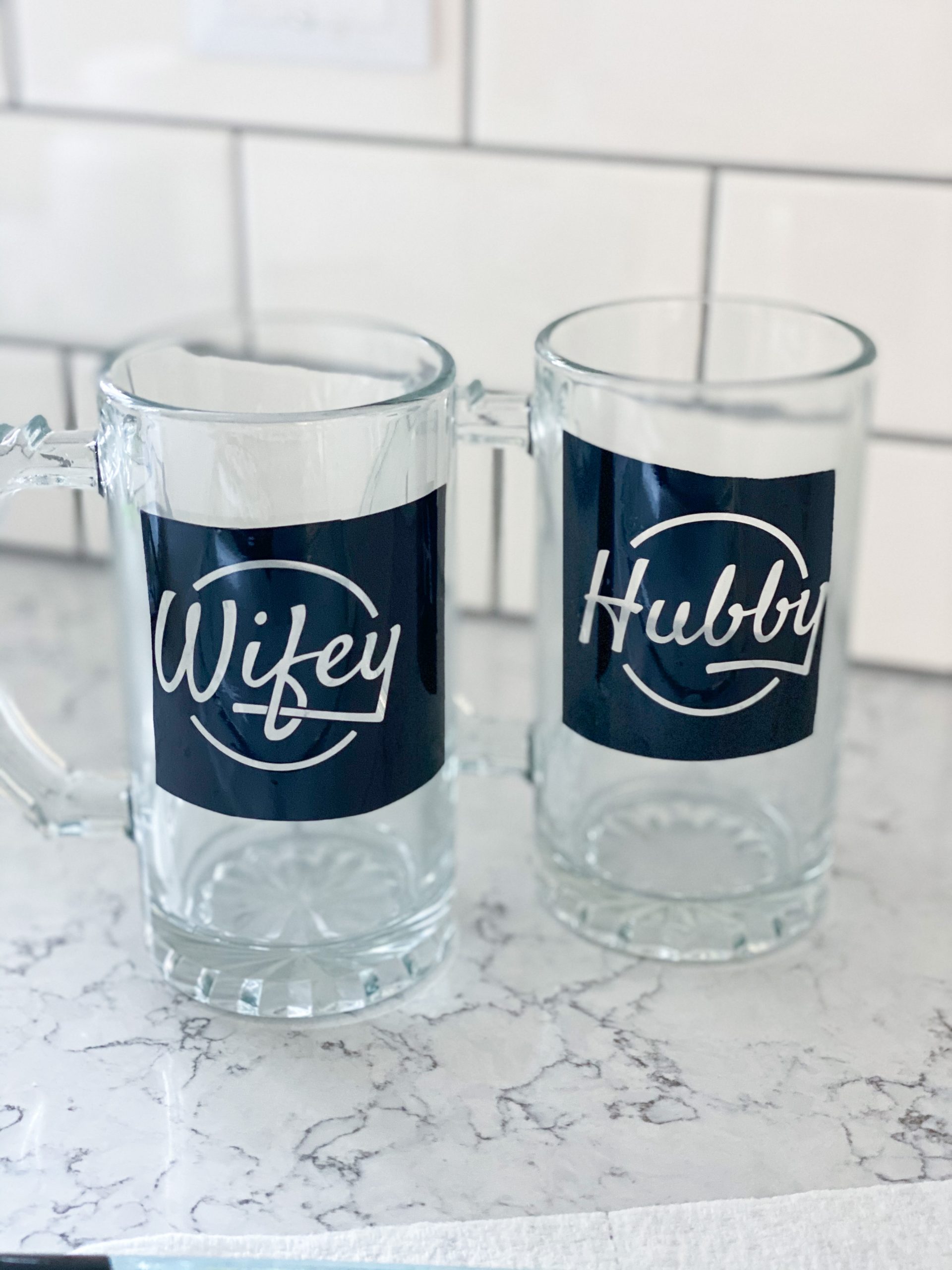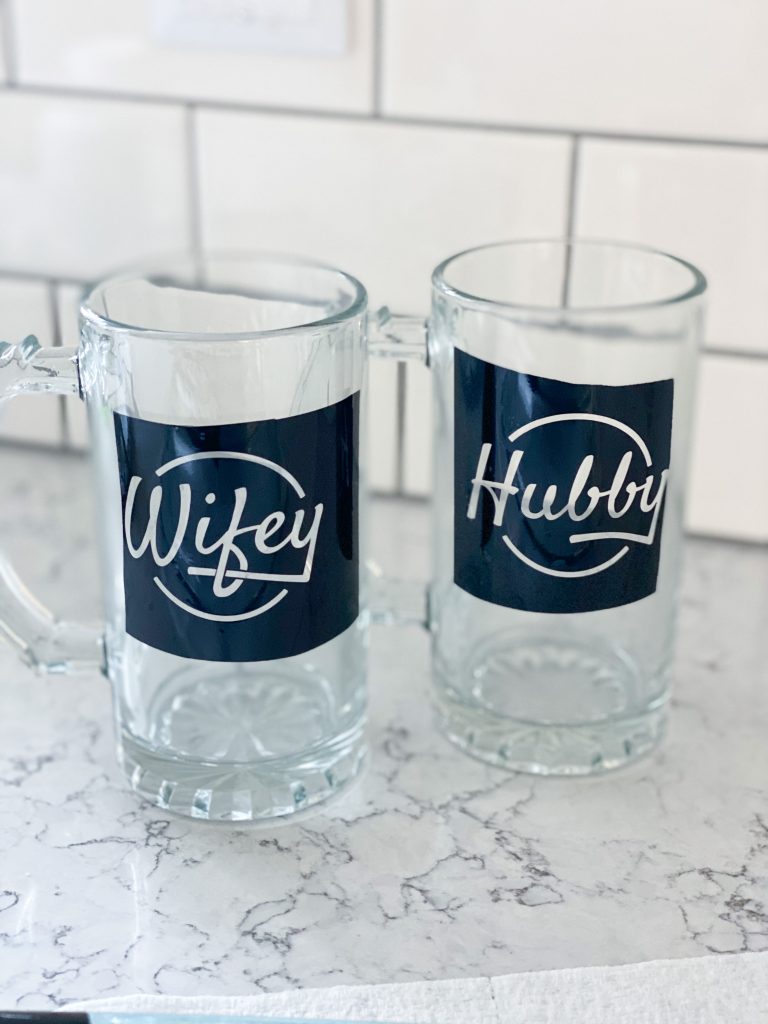 Repeat this process with two beer mugs using the "hubby" and "wifey" designs! You can use the "hubby" and "wifey" designs on stemless wine glasses, regular wine glasses or anything!