These Weight Watchers pancakes are delicious and satisfying and only 2 points for 3 pancakes! With just 5 ingredients, you can whip these together in no time and fill that craving for a Weight Watchers compliant breakfast.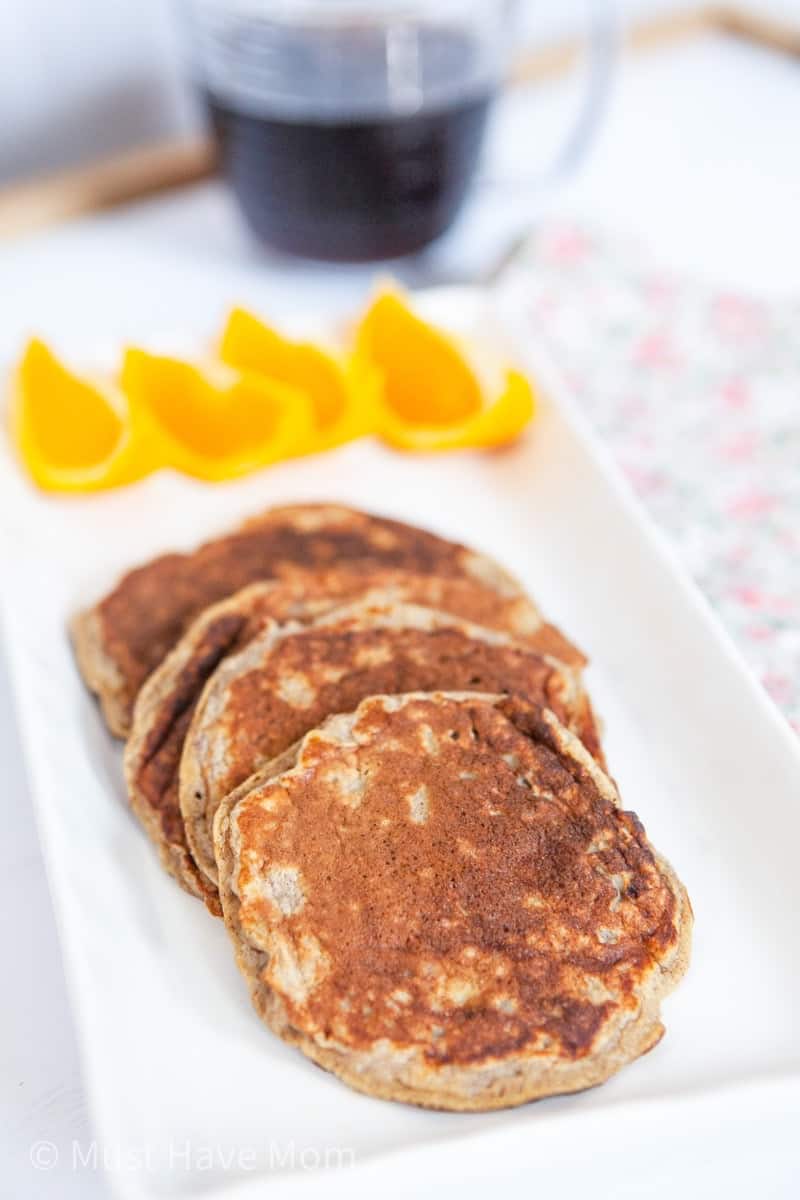 We know just how popular our Weight Watchers 1 point snacks list is, along with our Weight Watchers jalapeno poppers recipe, so we know you are searching for delicious Weight Watchers recipes and we plan to deliver even more in the coming months! Our goal is to help you meet your goal without feeling deprived. These flourless banana pancakes are just 2 points for 3 pancakes so this recipe is a major winner!
Weight Watchers Pancakes
When you are trying to lose weight and are following a diet it often seems like you are suddenly deprived of everything. That certainly does not have to be the case though. These Weight Watchers pancakes prove that you can enjoy a delicious breakfast without cheating on your diet! They contain just 5 ingredients that you likely already have on hand which means you can whip these flourless banana pancakes up anytime you have a craving!
Not only are these pancakes Weight Watchers friendly, but they are also:
dairy free pancakes
gluten free banana pancakes
flourless banana pancakes
This recipe fits into a lot of various dietary needs!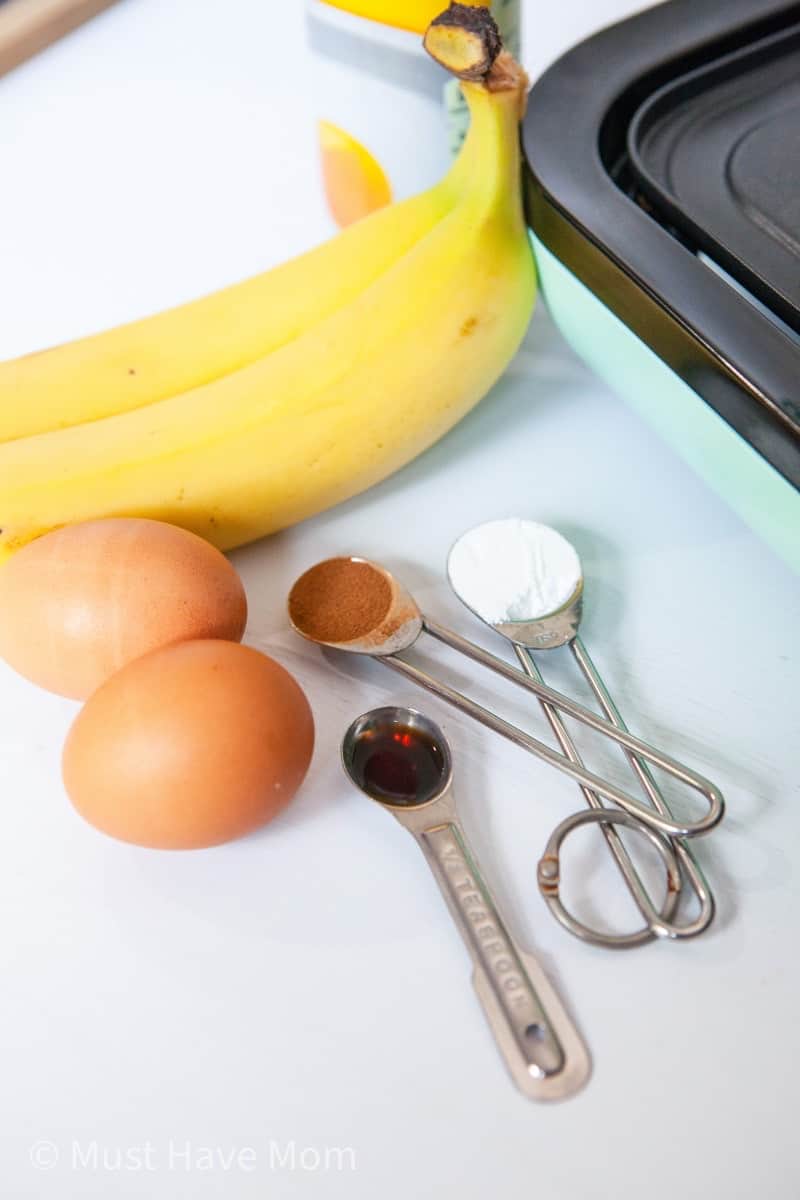 How To Make Flourless Banana Pancakes
These Weight Watchers flourless banana pancakes require just five basic ingredients:
2 eggs
2 Bananas
1/2 tsp. Cinnamon
1 tsp baking powder
½ tsp. Vanilla extract
I recommend using ripe bananas as they tend to mash easier and taste sweeter which makes them ideal for baking.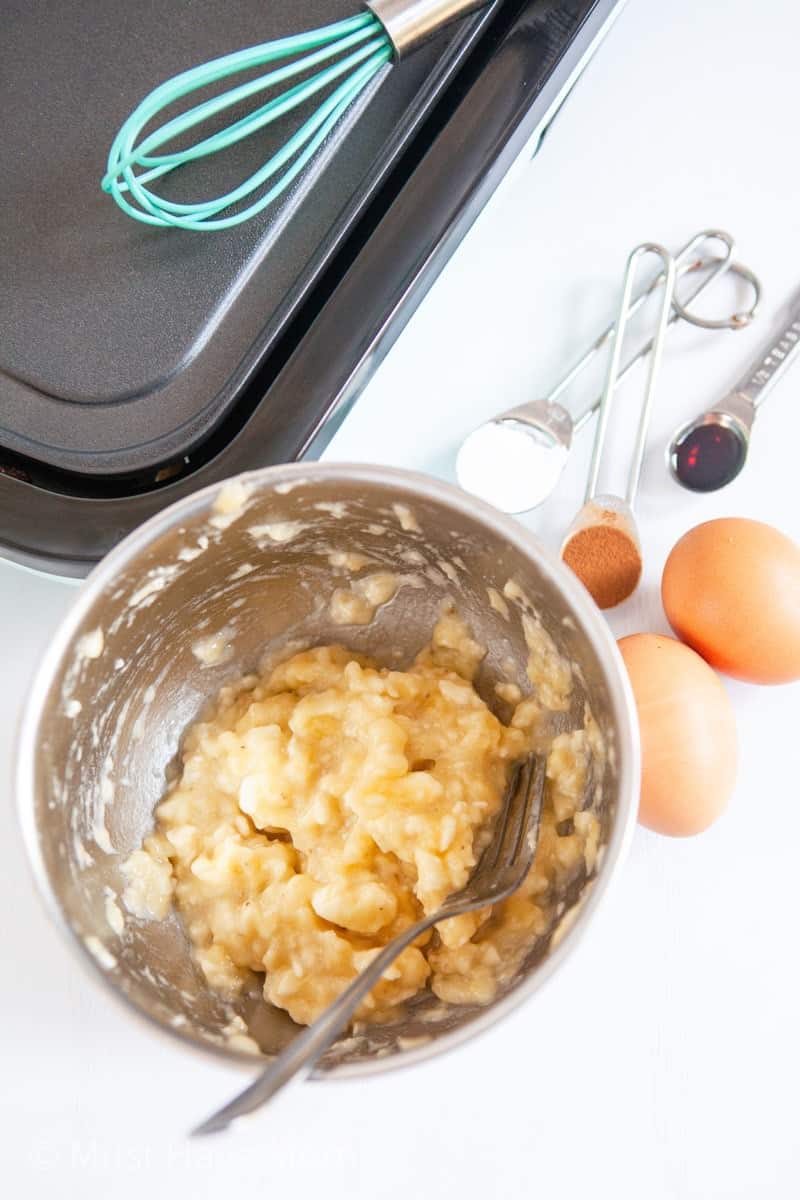 You'll then just need to quickly mix together all of the ingredients in a mixing bowl. Please note that this recipe makes 6 pancakes (2 servings). If you are cooking for more than 2 people you will want to double or triple the recipe.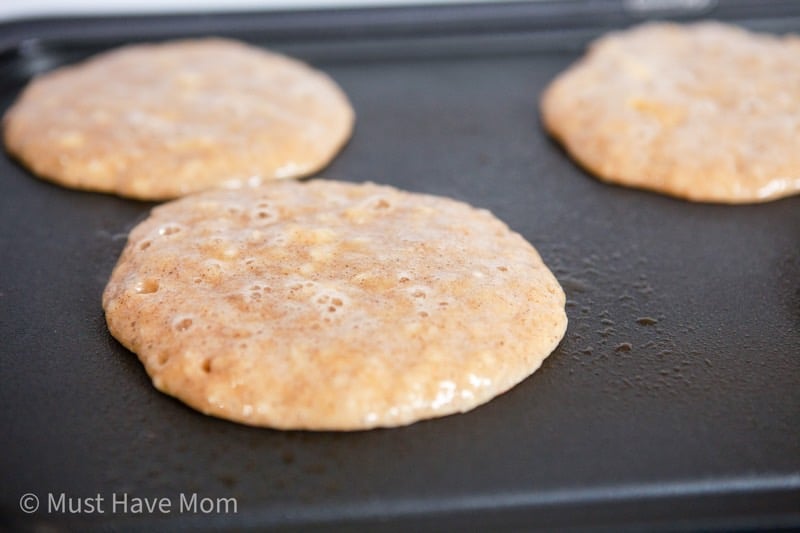 You'll then use a measuring cup to pour out equal portions of pancake batter onto the hot griddle. This is because you want each pancake to be the same so the serving size and Weight Watchers points are correct.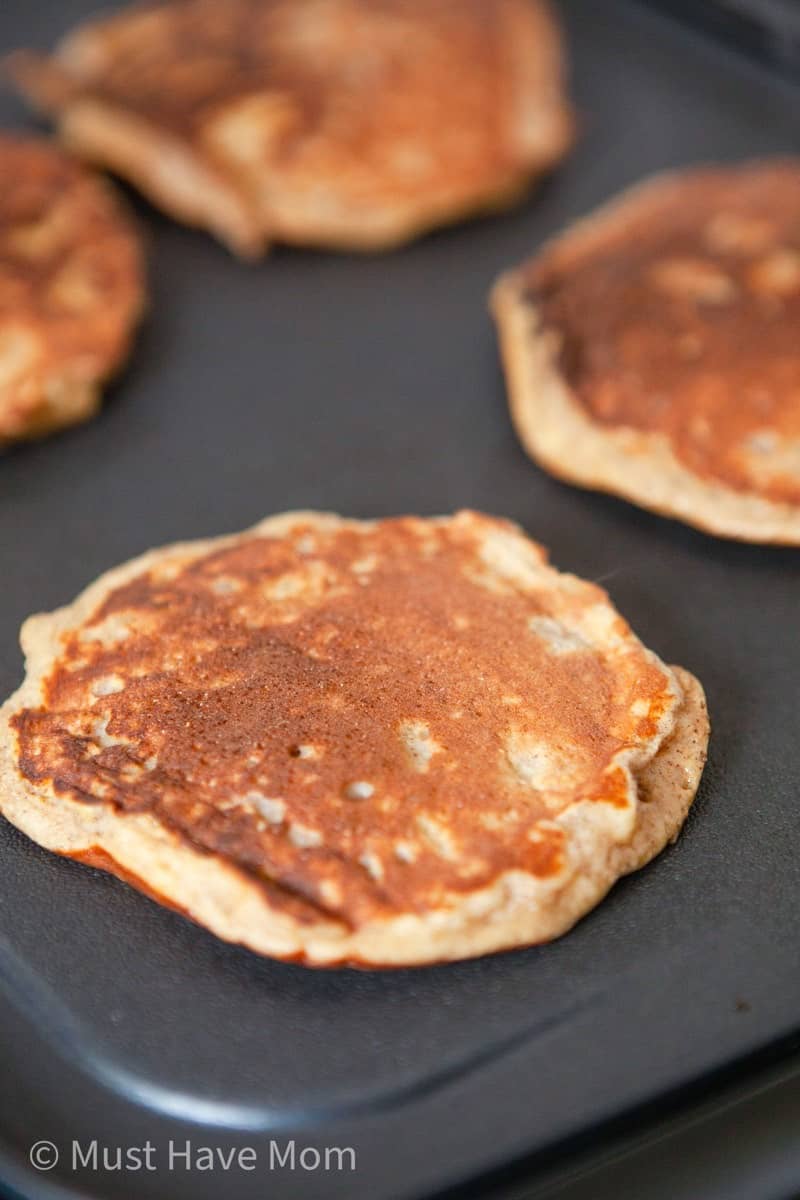 Once the pancakes are brown then flip over and cook the other side until it is also browned and cooked through. This takes 1-2 minutes on each side. Watch carefully so you don't burn them.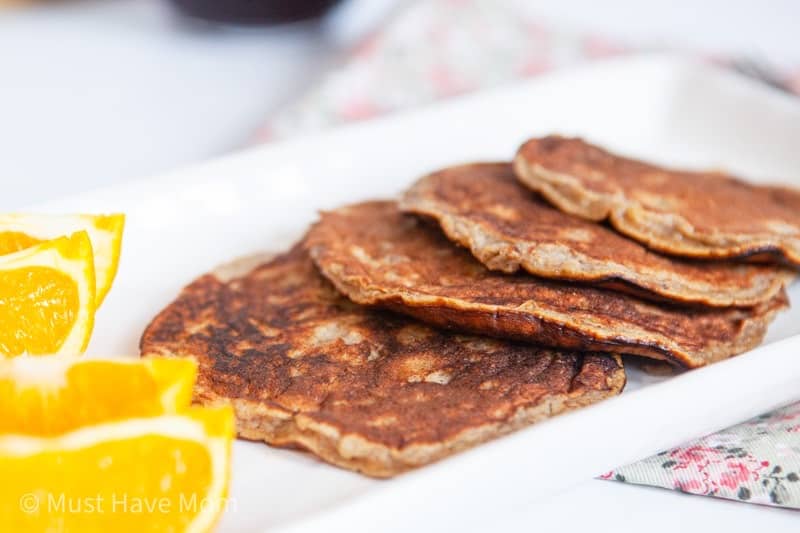 3 of these Weight Watchers banana pancakes are just 2 points! Add sugar-free syrup for just 1 additional point.
Weight Watchers Pancakes Recipe
You can print off our pancakes recipe below and add the recipe to a binder to create your very own personalized recipe binder!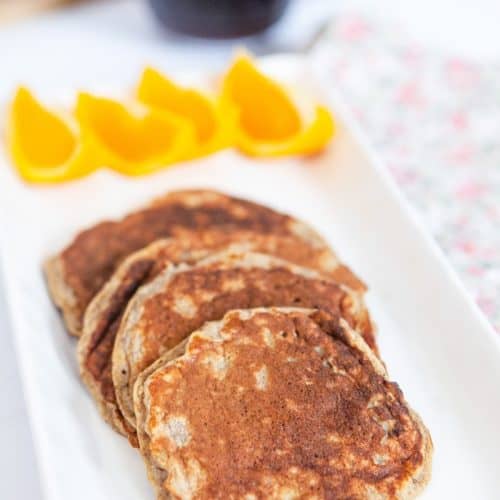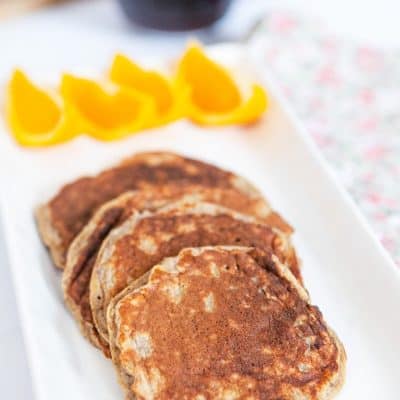 Weight Watchers Pancakes
These delicious and satisfying pancakes are just 2 points for 3 pancakes! Add sugar free syrup for just 1 additional point. Easy gluten free, dairy free and flourless pancakes with just 5 ingredients!
Ingredients
2

eggs

2

bananas

1/2

teaspoon

cinnamon

1

teaspoon

baking powder

½

teaspoon

vanilla extract
Instructions
Preheat griddle to medium heat. I like to use a little cooking spray or oil to grease the griddle so my pancakes don't stick. Do this once the griddle is hot.

Mix all ingredients together in a mixing bowl until well combined.

Pour 1/3 cup batter onto hot griddle for each pancake.

Cook about 2 minutes on each side checking frequently. They can burn easily so keep a close eye on them.

Serve immediately. You may add sugar-free syrup for 1 point more.
What Is The Griddle Temp For Pancakes?
These pancakes tend to burn easily so we use medium heat on the griddle and flip after 2 minutes, watching carefully.
Can You Freeze Pancakes?
Yes! Pancakes freeze great! Just cook the pancakes first and then freeze them in a single layer on a baking sheet. Once frozen, remove from the sheet and put them all in a plastic freezer bag. Take out as many as you need at a time and heat them in the toaster for a perfect texture.
You May Also Like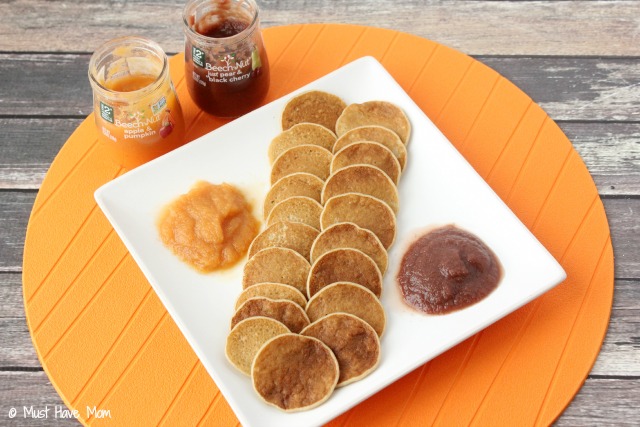 You may also like our baby pancakes recipe if you have a little one in the house!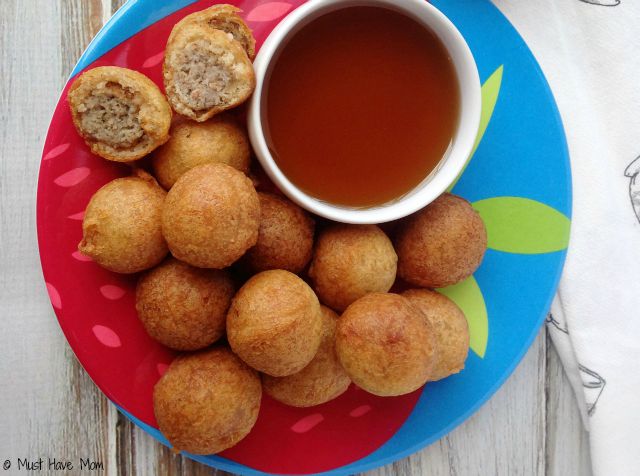 Older kiddos will love our sausage pancake bites.
We even have a make-ahead pancake mix recipe that is fun for gifting along with a whisk and griddle!