Ibotta Comes To Grocery Pick Up!
You can now use Ibotta for grocery pickup and delivery orders! HOORAY for the combination of saving money and convenience all rolled up in one little bundle delivered to your door (or trunk!). I'll show you how easy it is to save money on your pick up and delivery orders!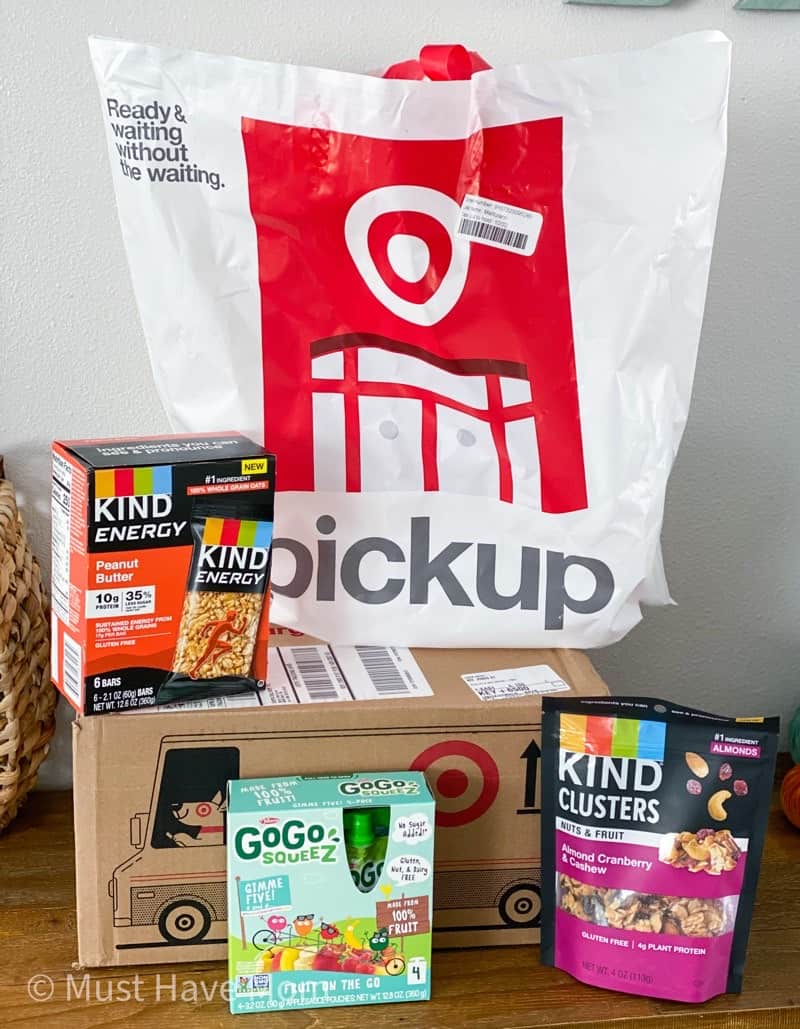 I have to admit that I LOVE grocery pick up. It saves me SO much time and it also saves me money because I don't grab extra things in the store while I am shopping. Add to that being able to save with Ibotta and am really saving money! I'll show you how easy it is so you can save too.
How Does Ibotta Work?
If you aren't familiar with Ibotta, that's okay! It's super easy and I will show you how Ibotta works. Using Ibotta can now earn you cash back from more than 800 online retailers and on item level grocery and everyday items when shopping from your computer or phone.

First, install the browser extension on your computer. You can also install the Ibotta app on your phone. If you don't have an account then go ahead and create one.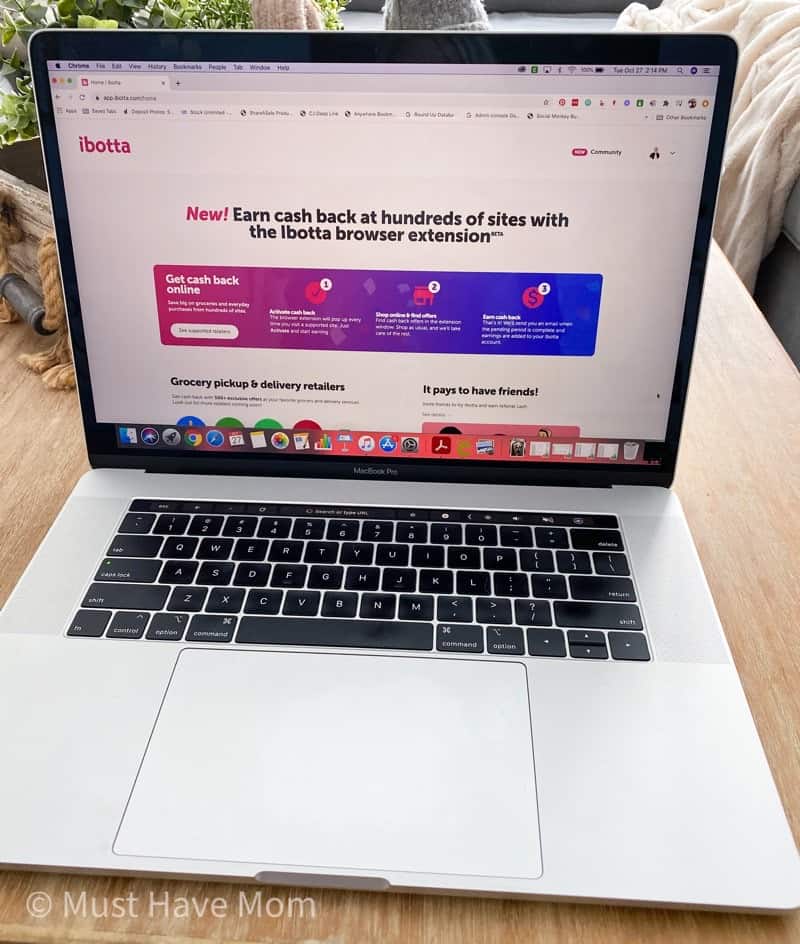 Then, link your online shopping accounts to Ibotta (such as Walmart, Target, etc) so that you can earn money when ordering groceries for pickup or delivery!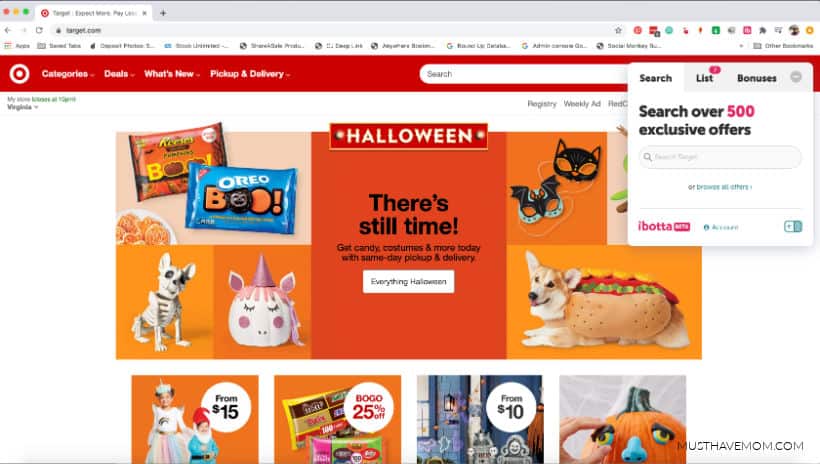 Finally, browse the offers available and add the offers that interest you to your list. Now when you purchase those items you will earn the cash back that is listed in the offer! Be sure to read the requirements such as:
sizes
varieties
minimum amount to purchase
offer limit
brand
Once you purchase the items online for pick up or delivery, your receipt will be verified automatically and the cash back will be added to your account. It's that easy!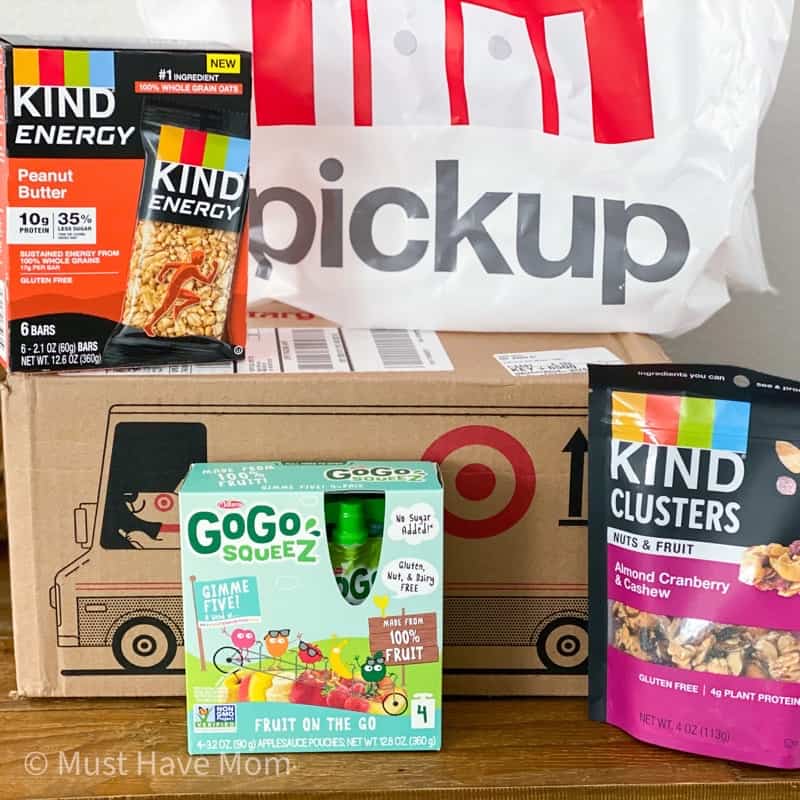 I gave this a try with both Walmart and Target grocery pick up services. I added the offers to my list, shopped through the Walmart / Target apps and went and picked up my orders. After they were picked up I saw the cash appear in my Ibotta account! It couldn't have been any easier. I love that I don't even have to submit a receipt since my accounts are linked. Ibotta does ALL the work for me!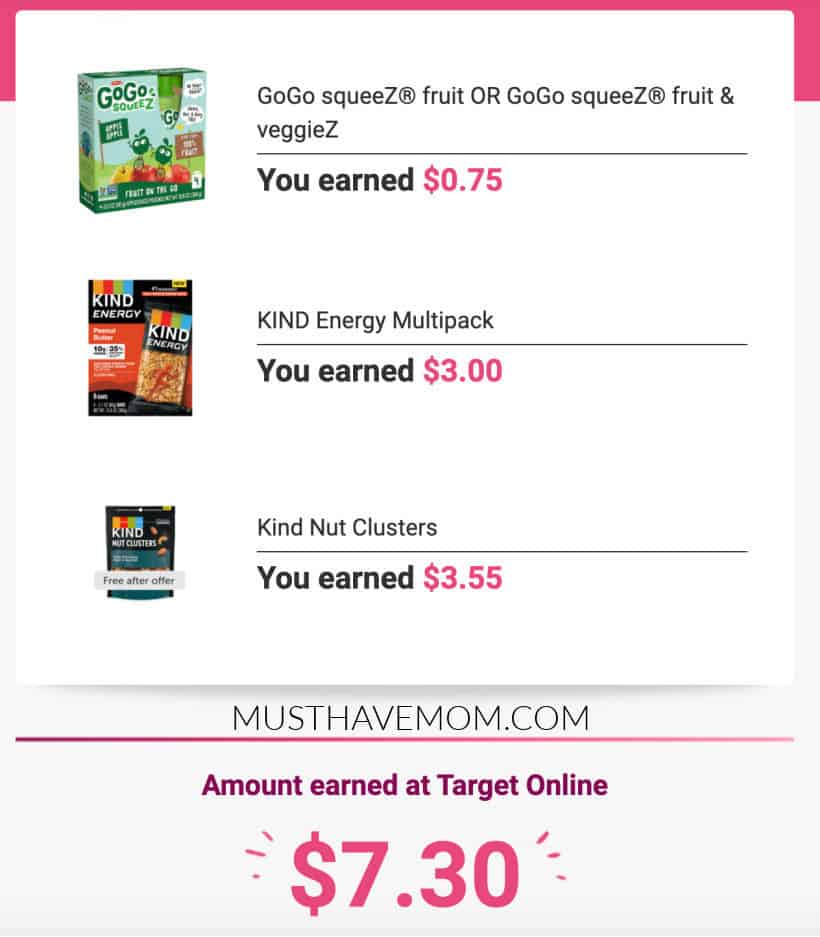 On this small order with just 3 offers I earned an easy $7.30! Now put that to work on a large grocery order and you have some serious savings that add up FAST! With the cost of groceries on the rise, I will take any savings I can get. I'm so thrilled that Ibotta has now come to grocery pick up and delivery so I can keep on earning the cash back I love without having to set foot in a store.
How To Use Ibotta App
Ibotta also has an app that you can use on your mobile devices. The app and the browser extension work together so you can add offers and shop from either your computer or your mobile device, so long as you are signed in.
Sign into your account and browse the current offers and add them to your list. Then shop from your phone and the offers will complete afterward. Watch the cash back add up in your account as you shop as you normally would!
Ibotta Reviews
I have been using Ibotta for years and I can tell you that not only is Ibotta easy to use, it is like free money. You earn CASH back on the items you shop for anyway. You can even find offers for items that are FREE after cash back. It's a no-brainer that using Ibotta is well worth your time to earn cash back on things you need.
Ibotta Referral Code
You can use your referral code to earn some extra cash! Spread the love & get cash this October. Earn $7 for your first referral and an extra $10 for the second friend you refer to Ibotta. To find your referral code just look for "referral" in the app or online. For example, my code I would give my friends that sign up (or you!) would be: AIRYBOR or you can send them a link like this one: https://ibotta.onelink.me/iUfE/8cc13c64?friend_code=airybor. Once they sign up, you'll receive the bonus cash for referring them. It's that easy!
What Is Ibotta?
Ibotta is an app or browser extension that earns you cash back on grocery purchases and other everyday purchases. Unlike other browser extensions and rewards platforms, Ibotta offers real cash back – not points, not promo codes that need to be tested, real cash. Ibotta has more ways to earn cash back than any other browser extension (like Rakuten and Honey) because of the item-level grocery offers – the same ones you love in the app are now available on your computer for grocery pickup & delivery). Thanks to cash back on every day and grocery items, Ibotta is a one-stop-shop for all your in-store and online needs.
Is Ibotta Legit?
Yes, Ibotta is a legitimate cash back app that earns you cash on things you purchase. You will earn REAL cash and it is a legitimate way to earn it. Ibotta has new ways to earn cash back with the browser extension and grocery pickup & delivery.
Ibotta Walmart Grocery Pick Up
If you are wondering how to use Ibotta with Walmart grocery pick up, it is easy. Just install the browser extension or the Ibotta app and follow the prompts to link Ibotta to your Walmart app. Once you sign in to your Walmart account it will link it to Ibotta and automatically award your cash back after you complete your order.
Ibotta Target
You can use Ibotta at Target! To use Ibotta for Target drive up or delivery, install the browser extension or the Ibotta app and follow the prompts to link Ibotta to your Target app. Once you sign in to your Target account it will link it to Ibotta and automatically award your cash back after you complete your order.
*"All offers were valid as of publish date. Check your Ibotta account for details, as offers change frequently and may not be available in all areas"