Kid Friendly Sausage Pancake Breakfast Bites Recipe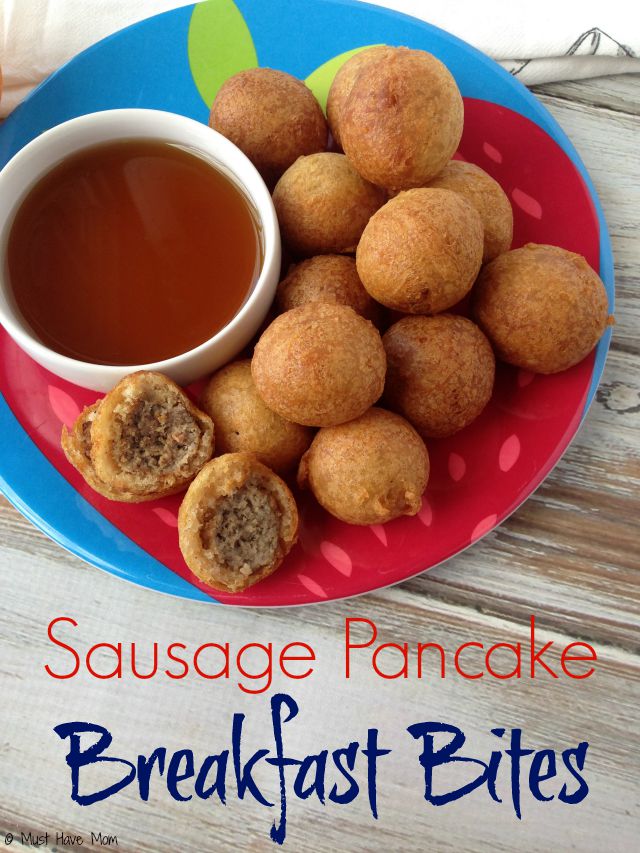 At back to school time it seems our breakfast routine goes from pancakes and eggs to cereal and toast. With the hectic mornings comes a simplifying of our morning routine in order to save time and sanity. That can leave us with boring breakfast options though! I want to fill my kids up with wholesome, filling food that will keep their tummies full and their minds in focus while they are learning. These kid friendly sausage pancake breakfast bites are just what we needed to shake up our normal breakfast routine. They taste amazing and they are filling too thanks to the breakfast sausage center. While they may be a little time consuming to make that morning, you can also make them ahead and freeze them. Then just reheat on your next busy morning and enjoy them!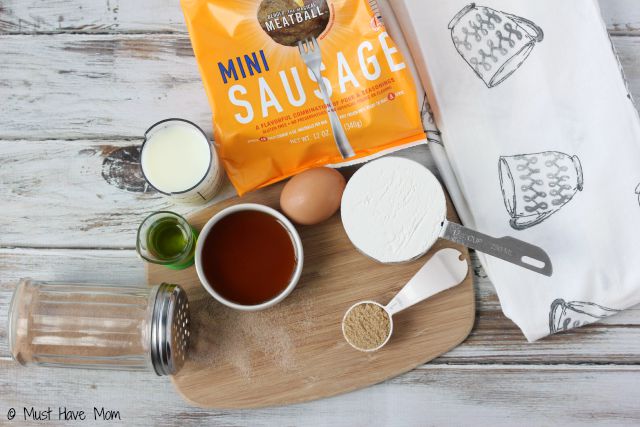 First you'll need some basic ingredients to mix up the pancake batter and you'll also need Simek's mini sausage meatballs for the center of your breakfast bites. They are the perfect size! Be sure to get the mini sausage meatballs as there are several different varieties.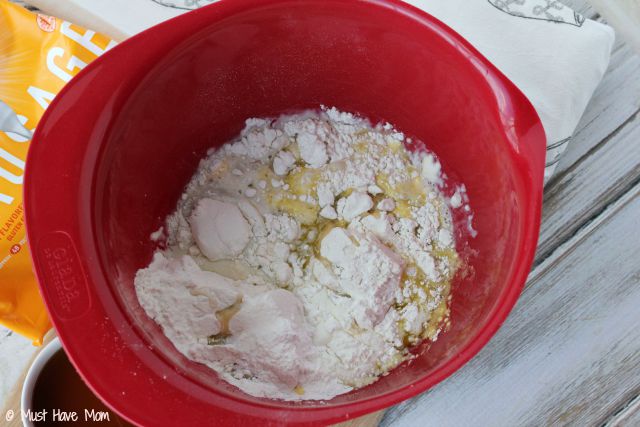 Then mix your pancake batter by combining the egg, flour, milk, brown sugar, oil, baking powder, salt, cinnamon sugar and vanilla extract. Mix with a hand mixer until blended.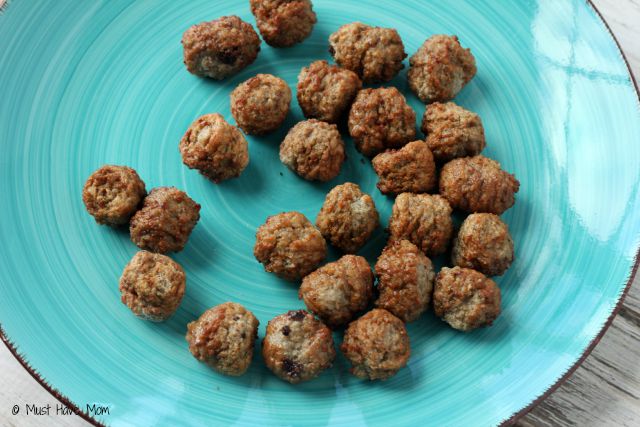 Next pour your mini meatballs onto a microwave safe plate and microwave them for 60-90 seconds until they are warm. Basically you just don't want them frozen because they won't get warm in the center during the frying if they are still frozen. Alternatively you can thaw them so they are at room temperature when you are ready to dip them in the batter.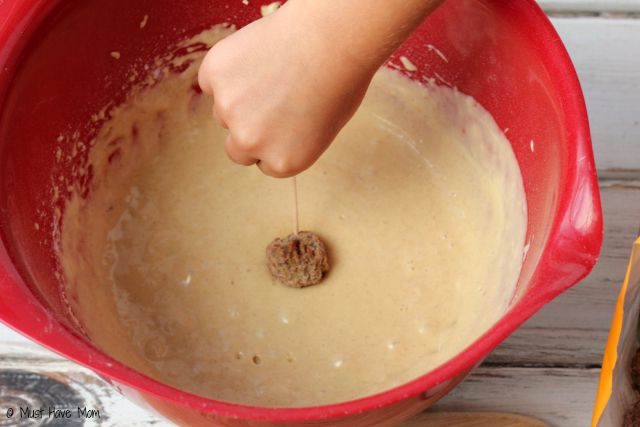 Next spear them with a toothpick and dip them in the pancake batter coating them completely and allowing the access to drip off. Then carefully drop them into a pan of 350 degree vegetable oil and fry for 1-2 minutes until golden brown. I simply put 1-2 inches of vegetable oil into my cast iron skillet and heat it to 350 degrees. Once the oil is at temp you can start dropping in the breakfast bites to fry them.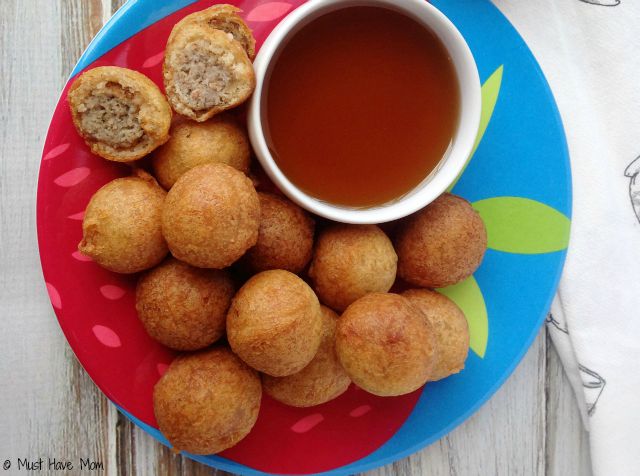 Serve with syrup for dipping. The cinnamon and vanilla in the pancake batter add a bit of sweetness for just the right combination of sausage and sweet pancake batter. It's incredibly good!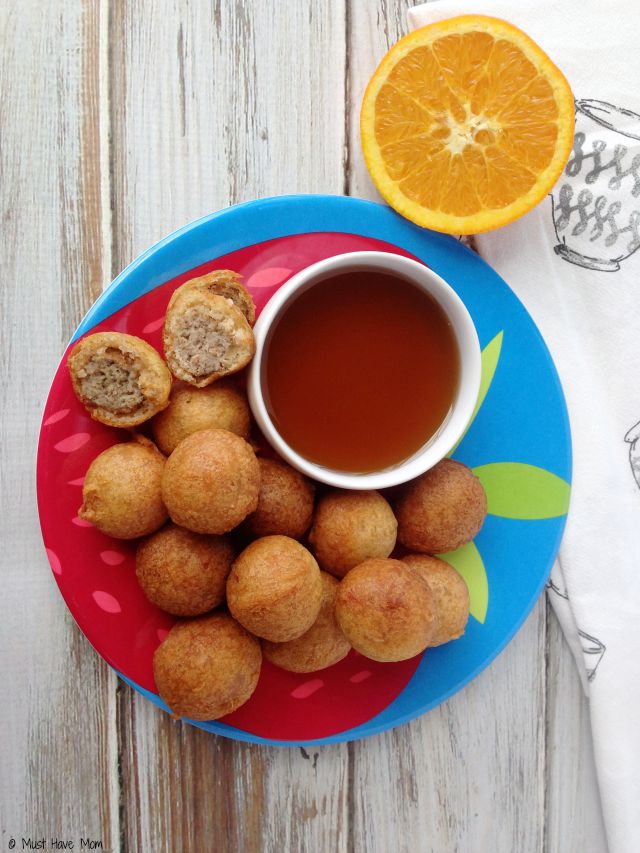 Print off the recipe below or pin it for later! If you enjoy this recipe please consider sharing it on Facebook or Twitter! Thanks!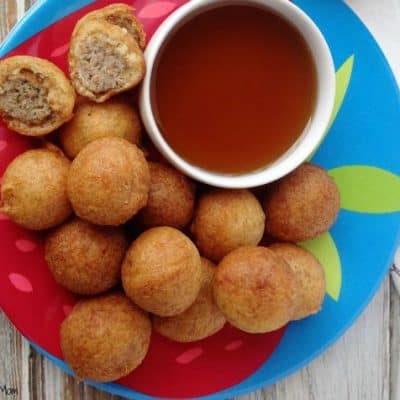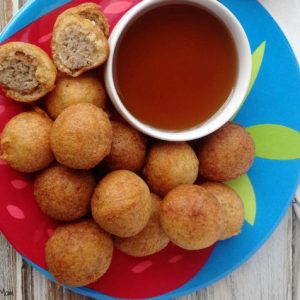 Kid Friendly Sausage Pancake Breakfast Bites Recipe
You may make these ahead of time and freeze them for later. When you are ready to eat them heat them in the oven at 350 degrees until warm or microwave them.
Ingredients
1

egg

1

C

flour

3/4

C

milk

1

Tbsp

brown sugar

2

Tbsp

vegetable oil

3

tsp

baking powder

1/4

tsp

salt

1

Tbsp

cinnamon sugar

1/2

tsp

vanilla extract

1

bag Simek's mini sausage meatballs

Vegetable oil for frying
Instructions
In a medium size mixing bowl beat the egg until it is fluffy.

Add flour, milk, brown sugar, 2 Tbsp vegetable oil, baking powder, salt, cinnamon sugar and vanilla extract and beat until well mixed.

In a skillet heat 1-2" vegetable oil to 350 degrees.

On a microwave safe plate heat your mini meatballs until warm 60-90 seconds or thaw them to room temperature.

Once oil has come to temperature you may start making the sausage pancake bites. Insert a toothpick into a meatball, dip into the batter covering the entire meatball and allowing any excess to drip off into the bowl.

Next carefully drop the battered meatball into your hot oil and fry for 1-2 minutes until golden brown. Repeat with all of the meatballs and remove them to a plate lined with paper towels.

Serve with maple syrup.