This post is part of a social shopper marketing insight campaign with Pollinate Media Group® and TurboTax, but all my opinions are my own. #pmedia #TurboTaxACA http://my-disclosur.es/OBsstV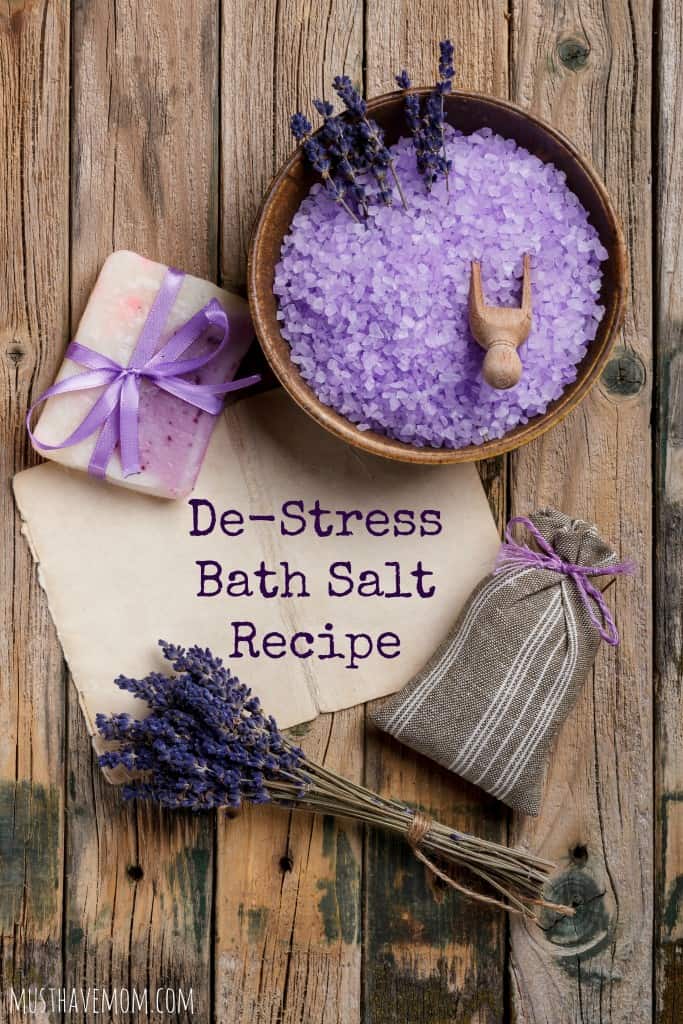 When I think of tackling my taxes it sends my head spinning. As a blogger tax time can get tricky and thinking about managing it all makes my stress level skyrocket. Did you know that the Affordable Care Act will be complicating tax time this year in addition to the usual stressors that come along with filing your taxes? That's right! Now the government needs to know if you have insurance or not. Of course I wouldn't talk to you about tax time and healthcare without offering my most favorite de-stress bath salts recipe as well! Read on for my most favorite weekly ritual and grab the recipe at the bottom of the post.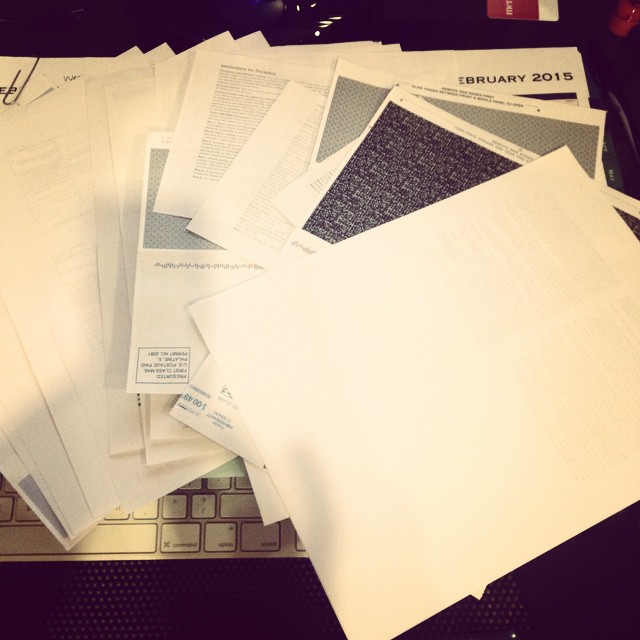 MY LATEST VIDEOS
You may have caught this photo I shared on my social accounts this week. These are the stack of 1099 tax forms I have received so far this year and they just keep coming! As a blogger I am responsible to record all of my income and pay taxes on it. That can create quite a headache. Combine that with the new healthcare laws and I really have been dreading taxes!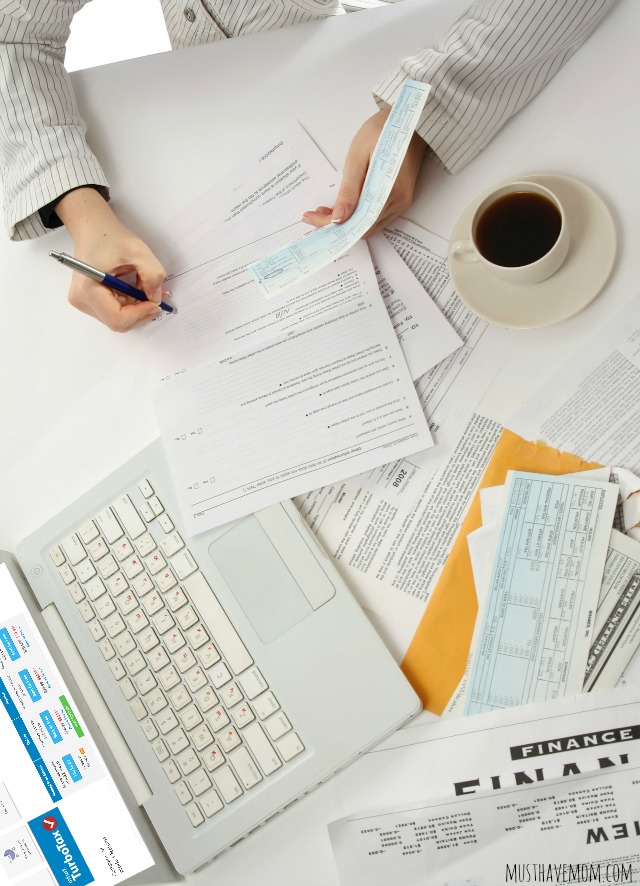 When I sat down to do my taxes I inevitably tackle the paperwork first and I've been putting off filling my taxes because the bookkeeping side of blogging is by far my least favorite part! Where do you even start? How will I navigate the new healthcare laws? What am I forgetting?
Luckily my husband and I have trusted TurboTax for years to walk us through an easy filing process. My mom always used TurboTax to file her taxes so naturally when I moved out and got married I followed in her footsteps and did the same. I am SO glad that TurboTax has everything related to the new health care law included in TurboTax for free! Whew! That means I don't have to worry about a thing! Don't believe that it's easy? Check out this super short video demo on just how easy it is!
Knowing that TurboTax would make filing easy it took a weight off my shoulders and now the most stressful part would be collecting all of my information. Then sitting down to actually file my taxes was the easy part. TurboTax walks you through every step and it's as easy as checking boxes as they ask you questions. I love that I never have to worry about forgetting a deduction because TurboTax covers all the bases.
Let TurboTax walk you through the healthcare changes and file for free before the 16th if you have a simple return (1040A/EZ), and get your maximum refund! It is as easy as 1, 2, 3! Check out how TurboTax works for insured filers, uninsured filers and those who purchased health insurance through healthcare.gov or a state marketplace.
Did you know that health insurance open enrollment ends on Sunday, February 15? This is the last chance you'll have to purchase insurance to avoid a penalty on your taxes next year. You can check out TurboTaxHealth.com to learn more about your health insurance and taxes, including finding out if you're exempt from the tax penalty.  Take advantage of the file for free offer before it expires on February 16th!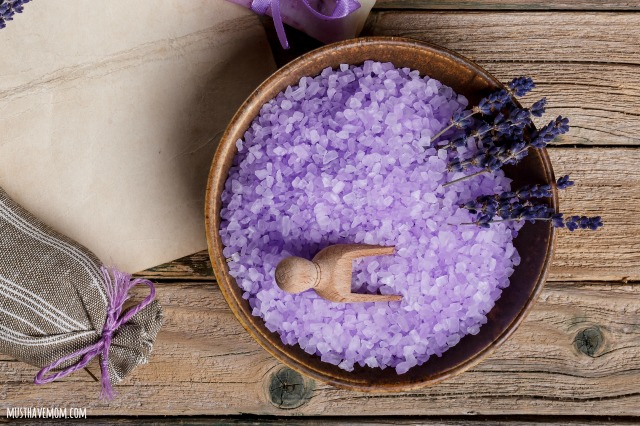 Now that I've shown you how stress-free filing your taxes can be, let's move on to my favorite weekly ritual. The one thing I look forward to each week and my guilty pleasure is not only great for de-stressing but it's a must for every mama out there I promise you! Mix up 1 cup epsom salts, 10 drops lavender essential oil, 1/2 cup baking soda and give it a good stir. I actually mix mine in a mason jar that I keep by the tub and then I shake it up and dump it into a hot bath. Then sit and soak for at least 20 minutes in the tub once a week. This weekly indulgence will draw out toxins, lower stress related hormones and balance your body's pH levels. It's so good for you, not only physically, but mentally too! Give it a try!
 You can print off the recipe or pin this post for easy finding later!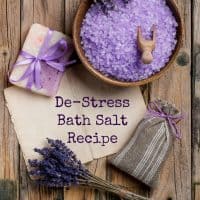 DIY De-Stress Bath Salts Recipe
Easy bath salt recipe that draws out toxins, lowers stress related hormones and balances your pH levels.
Ingredients
1

Cup

epsom salts

10

drops lavender essential oil

1/2

C

baking soda
Instructions
Combine ingredients and stir to mix.

Add to hot bath and soak for 20 minutes.

Do this once a week.
Did you know that healthcare would change how you file your taxes this year? Did you know how easy TurboTax makes it to complete the requirements? Give it a try!
What is your favorite way to de-stress after tax time? Will you be using TurboTax?