Make an adorable DIY gnome using supplies from Dollar Tree! These Dollar Tree gnomes are inexpensive but look high end! Plus, they are SO easy to make.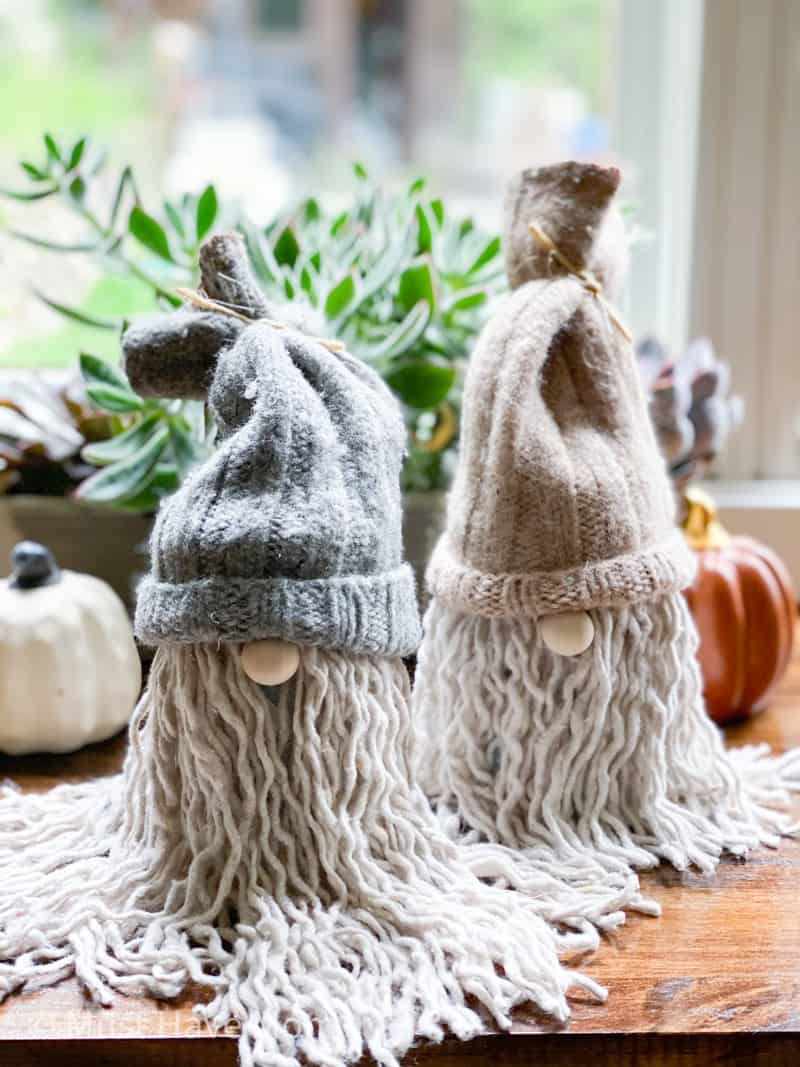 I love inexpensive dollar store crafts that look high end. It allows me to decorate my home on a dime and no one ever knows the difference between my inexpensive crafts and the expensive decor at boutique stores. In fact, I usually get more comments on my crafts because they are unique and unlike the products everyone else is buying! I love these dollar store farmhouse signs I made and this farmhouse sink caddy is a favorite too!
How To Make A Gnome
These gnomes are SO easy to make and super inexpensive too! Here are the supplies you'll need to make your gnome:
mop (cleaning aisle at Dollar Tree)
foam cylinder or tall paper cup
glue gun and hot glue sticks
wood bead (I used these)
wool sock
twine
scissors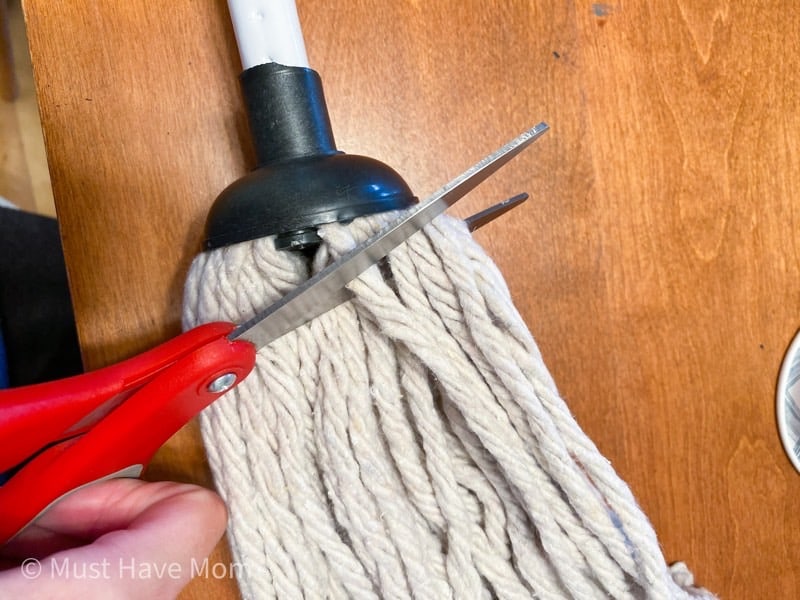 Begin by cutting the mop strings off the mop as close to the top as possible. Cut all the strings off. You can toss (or repurpose) the mop handle, we do not need it for this craft.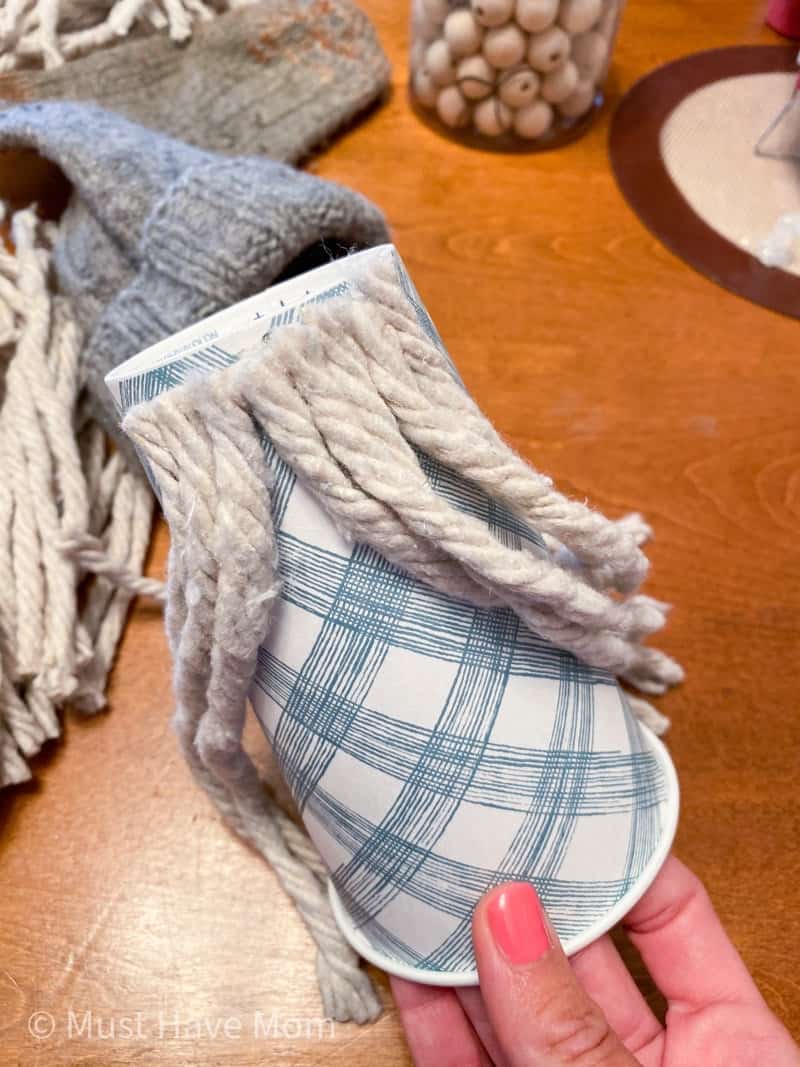 Next, use your glue gun to glue the mop strings around the top of your foam cylinder or paper cup (turned upside down). Continue all the way around the cylinder/cup.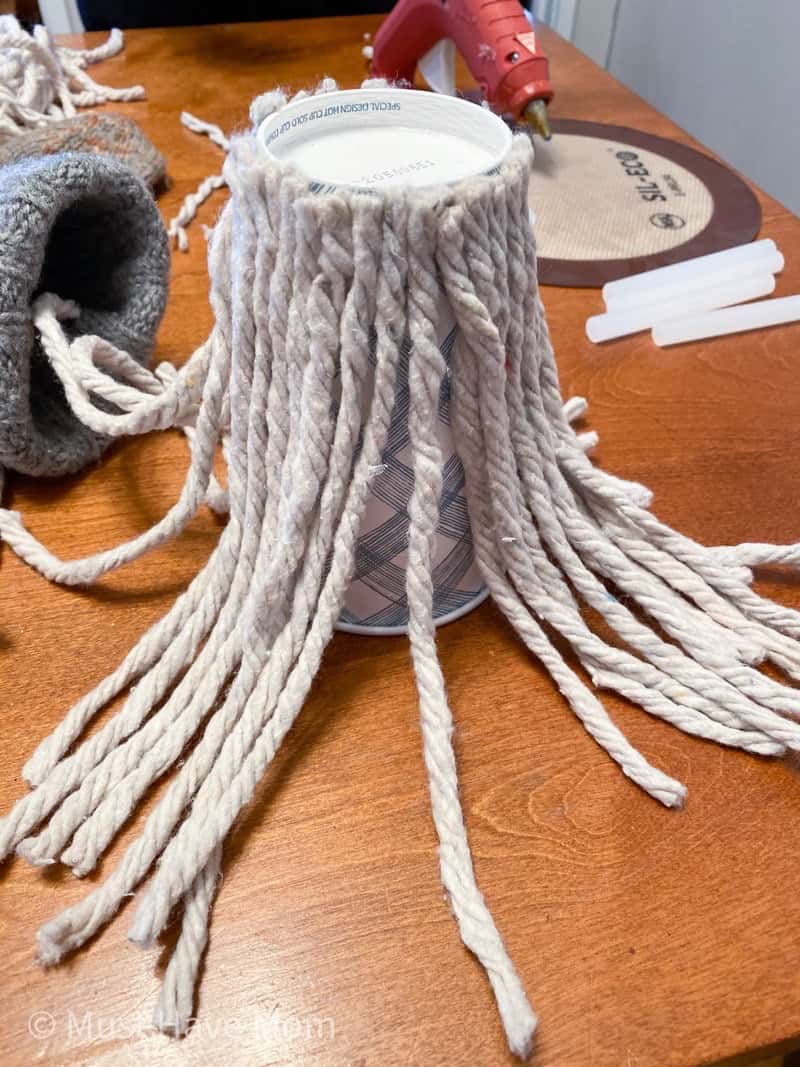 Put an extra bead of glue across the top of the strings as well. This helps hold them in place when we unwind them.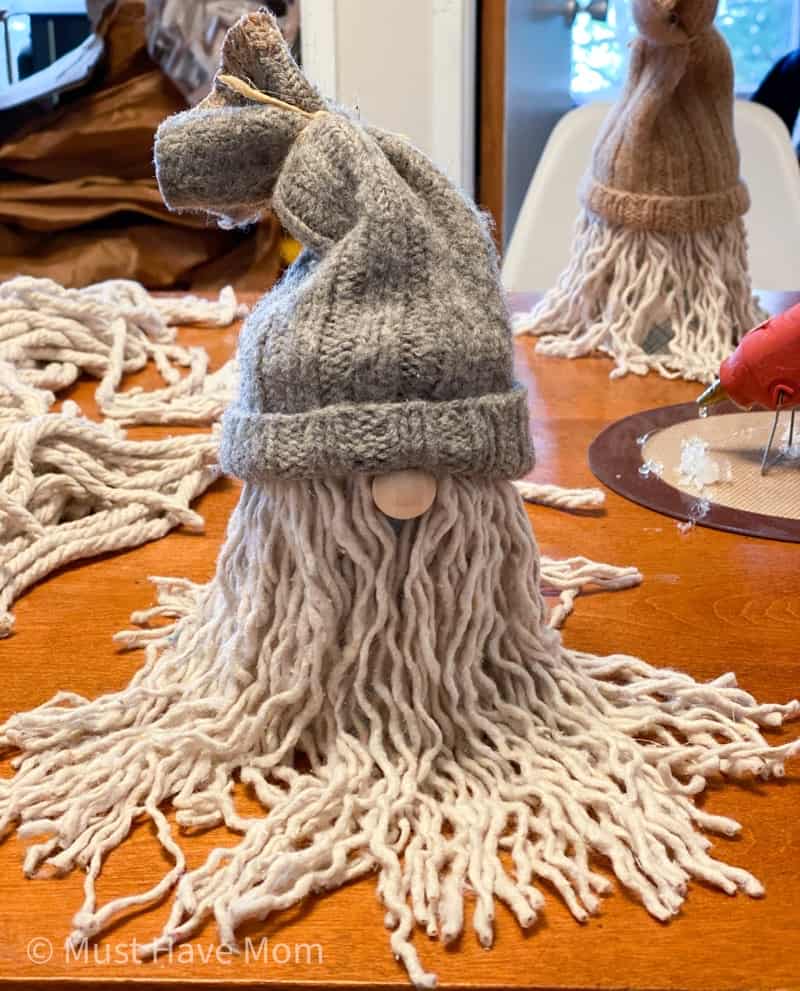 Now unravel each string so they are each an individual string. They will start looking more like a gnome beard now!
Next, use the hot glue gun to glue the wood bead on near the upper half of the gnome. Leave enough space to put his hat on so it will rest on the nose. My wood beads had a hole in them so I faced the hole so it was up and down instead of side to side so you can't see it (the hat covers it and the bottom doesn't show). Arrange the beard around the nose.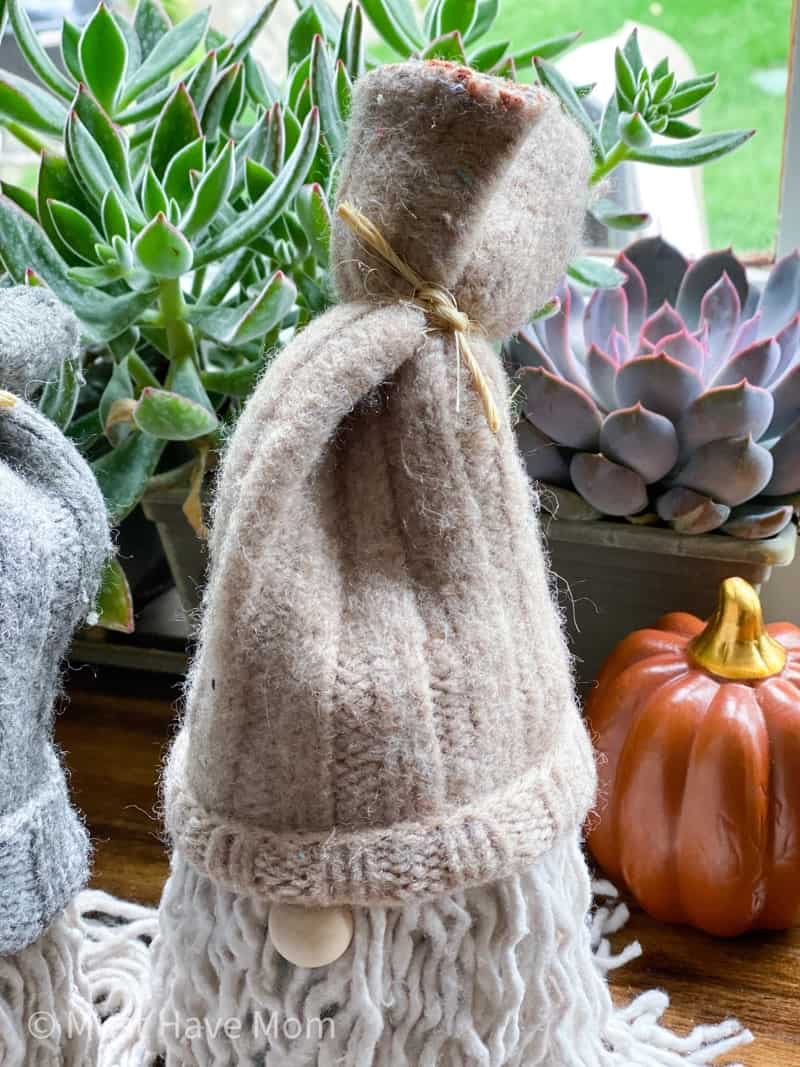 We scored a box of old wool socks at a garage sale for free so we used those for our gnome hats. Cut the sock in half at the heel. Turn one side up to form the hat's brim. Place the hat on the gnome.
Use your twine to tie the top of the hat.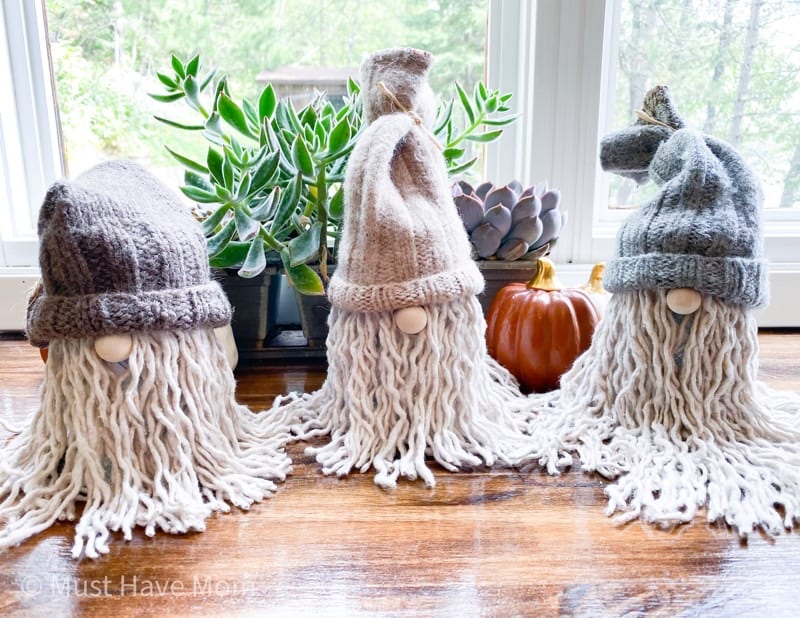 You're done! These Dollar Tree gnomes are so adorable I guarantee you won't be able to make just one! Thankfully, they are so inexpensive that you can make several of them without breaking the bank.
Pin DIY Gnomes