DIY Back Pain Relief Bath Soak! + Tips For Relieving Pain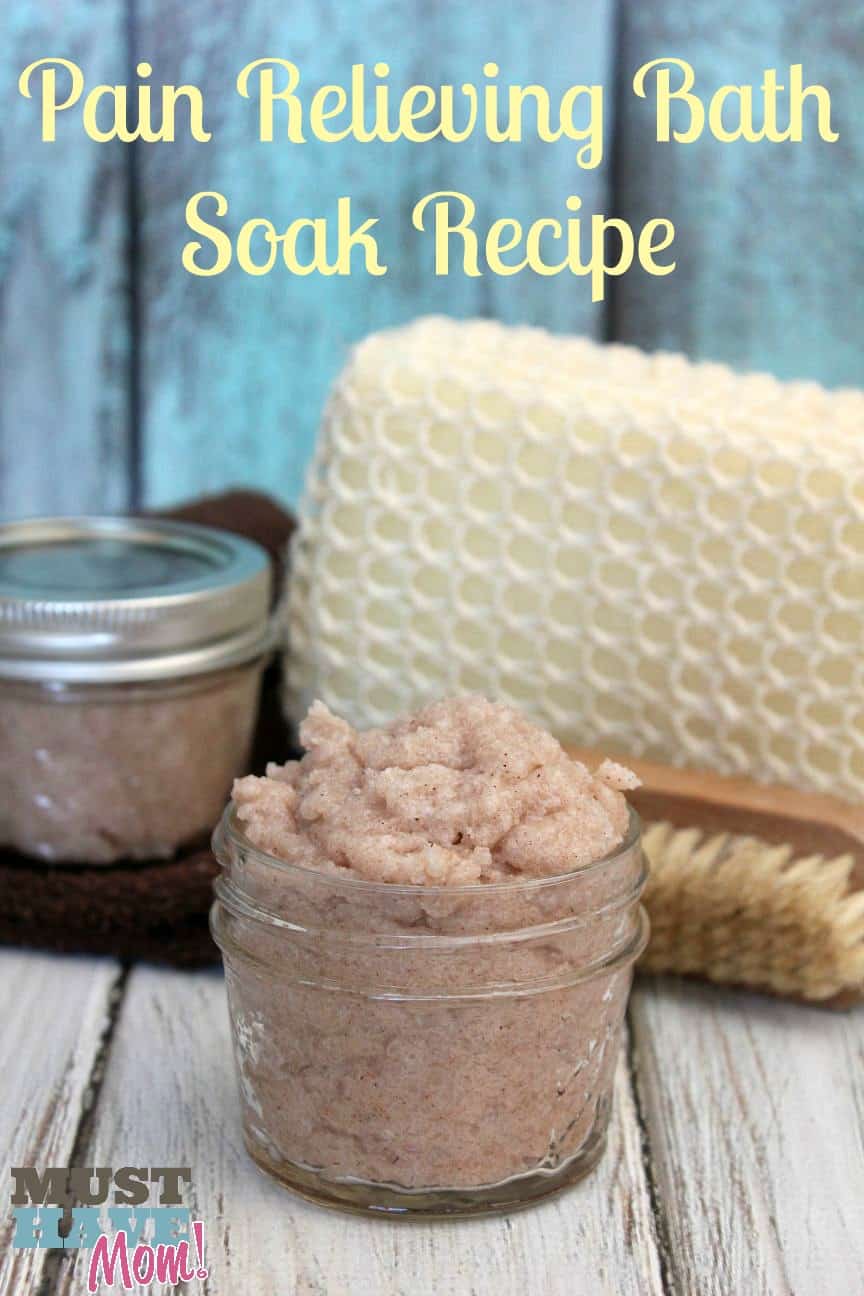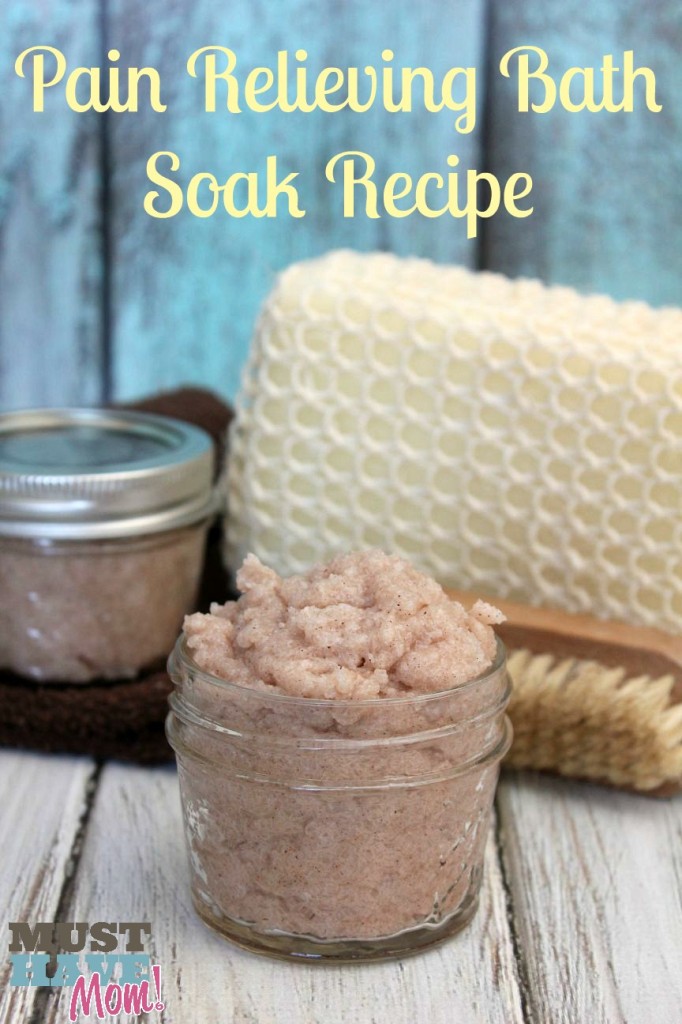 Before I gave birth to Brady last month I strained my back and it has been bothering me ever since. Pregnancy did a number on my back and despite having a c-section last month my back pain hasn't gone away. Combine that with pain from my c-section incision and I'm still dealing with a fair amount of pain every day. My husband has also been complaining of back pain so I decided it was time to do something about it. I set out to create a pain relieving wellness kit that would help both of us with relieving pain when our back pain flared up. If there is one thing I know, it is that being prepared can help head off disaster. Caring for four kids means we have to be on top of our game and we can't let pain slow us down.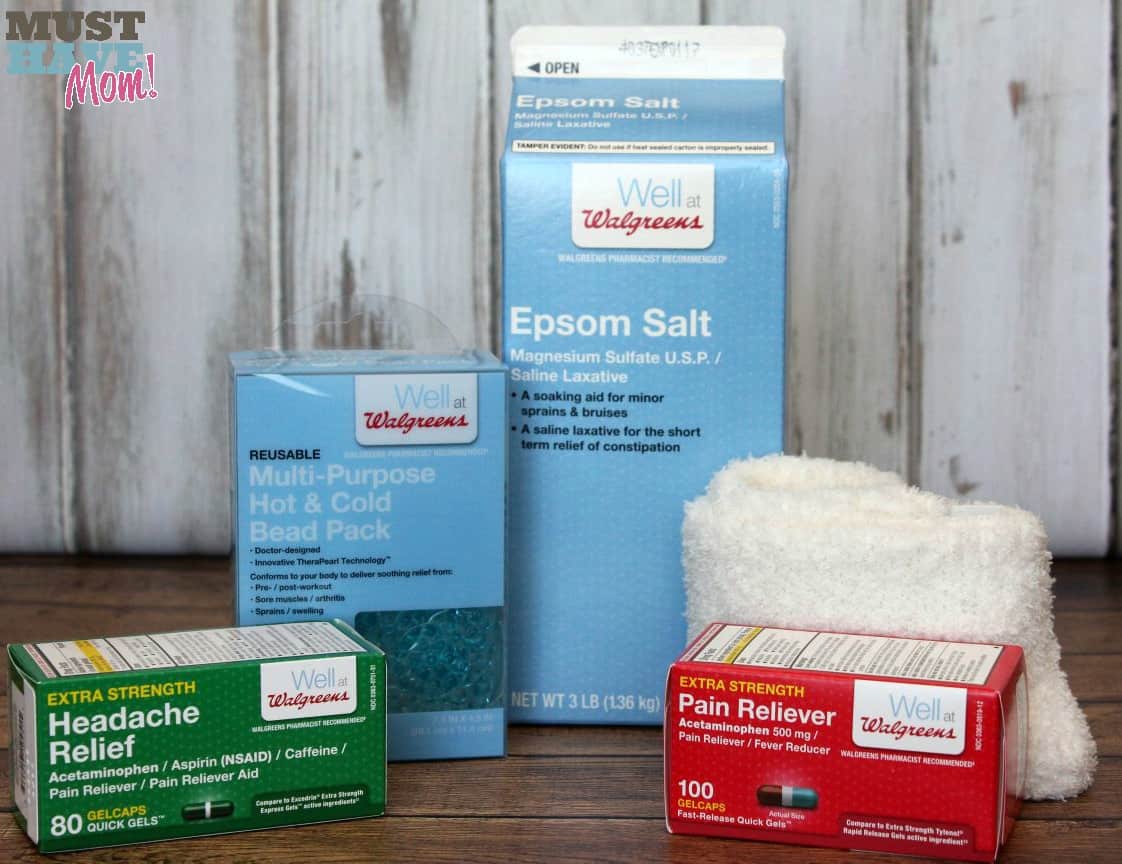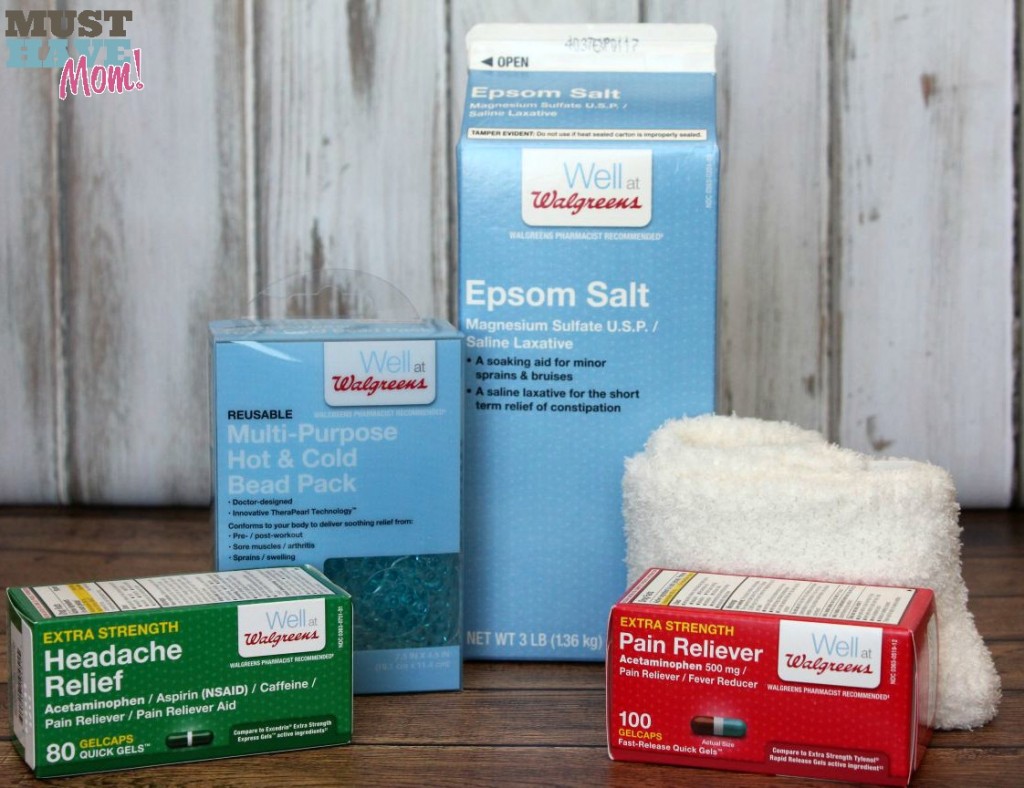 I heard Walgreens was having a buy one get one half off sale on all their Well at Walgreens products for the month of March so I set out to get everything I needed to relieve our back pain. I love a good sale and I got all of this stuff (minus the slipper socks) at buy one get one half price.
I wanted multiple remedy options to help relieve my back pain. I picked up some Epsom Salt for my back pain relieving bath soak recipe, a reusable hot and cold bead pack, Extra Strength Pain Reliever, Extra Strength Headache Relief and a pair of comfy slipper socks (for after my bath soak!).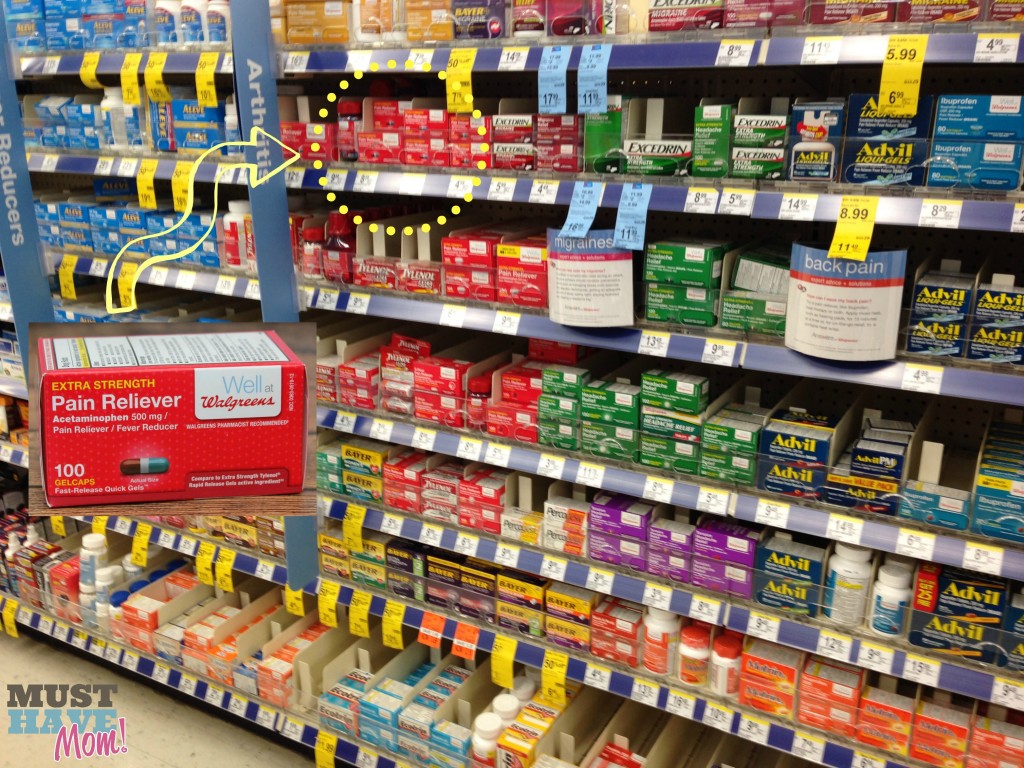 The Walgreens brand pain relievers were easy to find right in the pain relievers aisle next to their name brand counterparts. I love that I can buy store brand pain relievers that contain the same ingredients as the more expensive name brands do and save myself money. If you compare active ingredients you will find they are the same! Plus they are buy one get one half off in March! Double savings!
Plus, by buying Walgreens brand products you will also be supporting a great cause. Beginning February 1, 2011 through December 31, 2014, 1¢ from the purchase of every Walgreens Brand Health & Wellness product, up to $3 million annually, will support bringing preventative wellness services to local communities through the Walgreens Way to Well Commitment®.
For more great ways to save money on products to keep your whole family healthy and well check out this video on Walgreens brand products.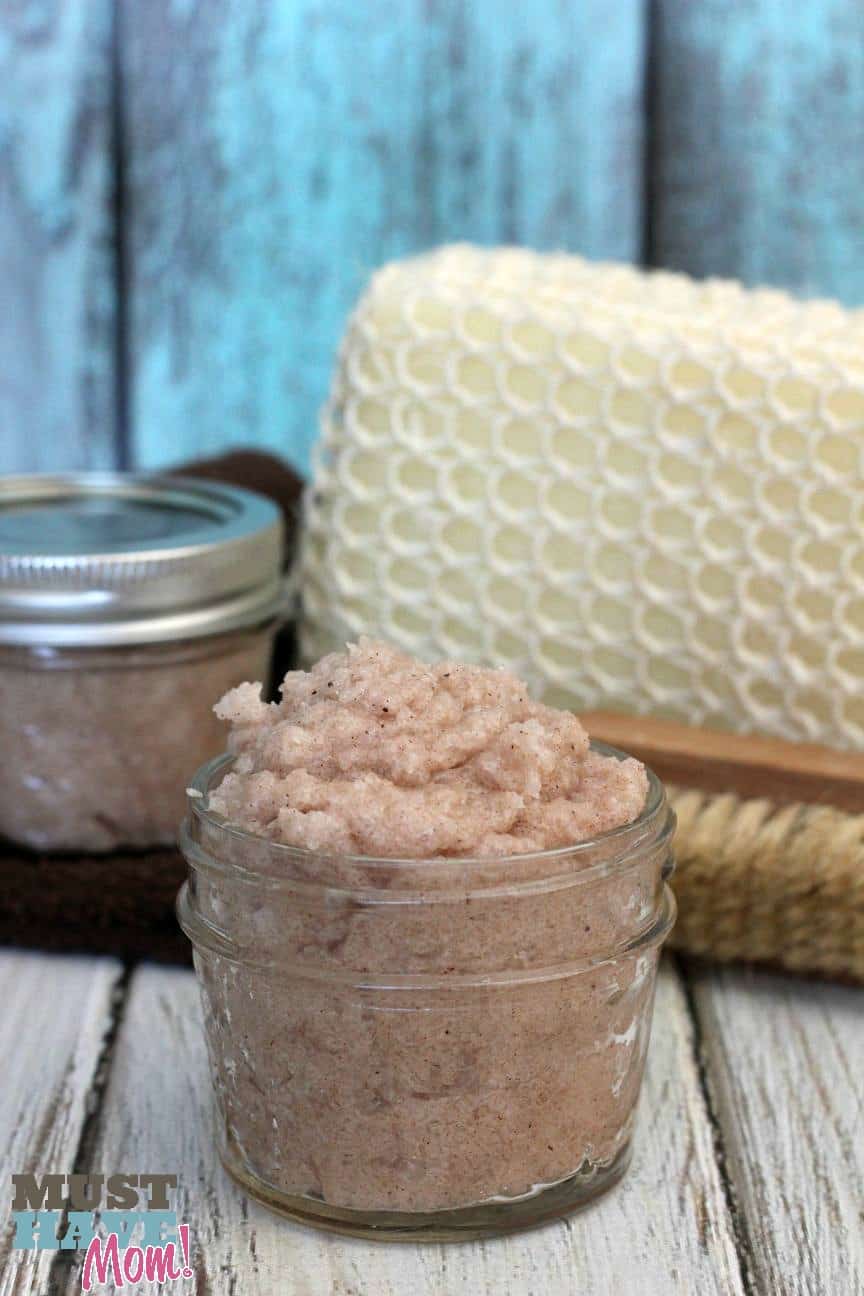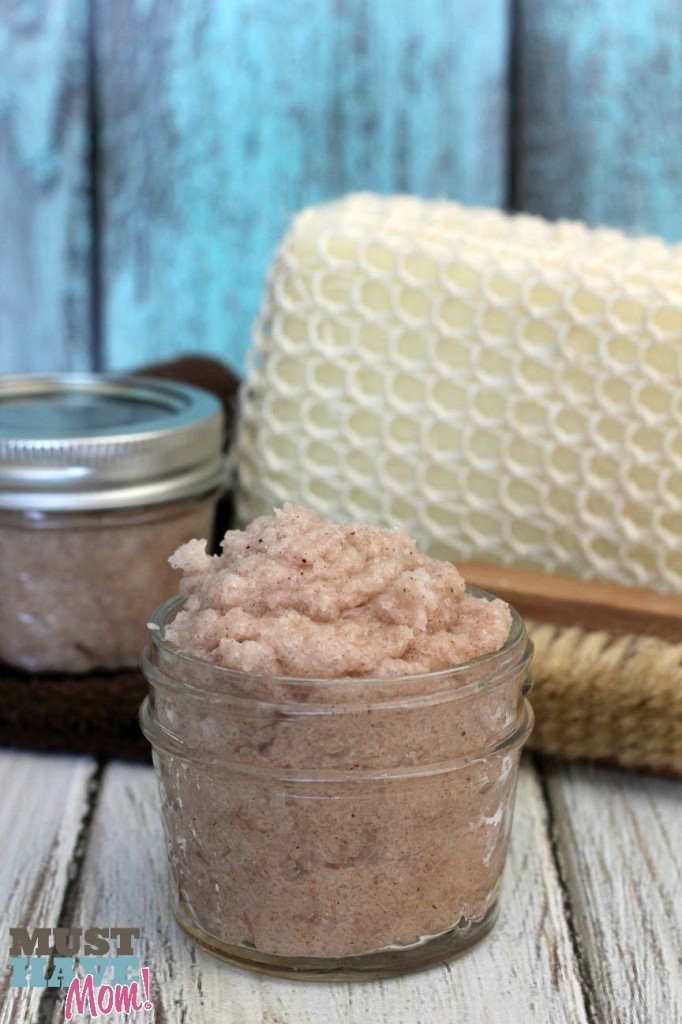 I took a three way approach to our back pain.
I used the Extra Strength Pain Reliever to provide quick relief during the day when I'm busy with the kids.
I use the hot and cold pack to ice my back throughout the day and provide great relief. I love these particular ice packs because they stay soft and flexible when frozen. I also love that they can be used hot or cold.
I use this back pain relieving bath soak at night to help soothe my achy muscles and relax the tension built up in my back.
This back pain relieving bath soak is just what my back needed. It will help with sore muscles and tension. Here is the breakdown of what is in the mix:
Well At Walgreens Epsom Salt: Helps soothe achy muscles, reduces swelling, helps heal bruises, relieves stiffness
Coconut Oil: Moisturizes skin
Eucalyptus Essential Oil: has analgesic and anti-inflammatory effects
Lavender Essential Oil: calming effects and helps with bruises
Ground Cinnamon: Reduces inflammation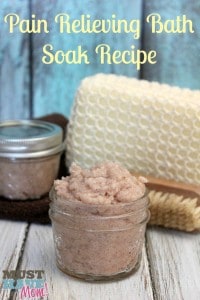 DIY Back Pain Relief Bath Soak!
2 Drops Lavender Essential Oil 1/2 tsp Ground Cinnamon
Ingredients
1/2

Cup

Coconut Oil

1

Cup

Walgreens Epsom Salt

2

Drops Eucalyptus Essential Oil

2

Drops Lavender Essential Oil

1/2

tsp

Ground Cinnamon
Instructions
Mix all ingredients together.

If using coconut oil that is solid form at room temp then mix together and heat in microwave for 30 seconds to soften coconut oil.

Stir

Store in airtight jar

Dissolve half of mixture in hot bath and soak for 20 minutes.
What do you do to help relieve pain?
*This #WellAtWalgreens post was brought to you by #CollectiveBias. My opinions are my own.