Homemade playdough is SO much fun, but it can also quickly make a mess of my floors. This Lush Fun copycat bubble bath playdough recipe allows you to create your own bubble bath play dough for the bath tub! Keep the messes in the tub and your kids can clean up with it when they're done playing!
*I have been compensated by Johnson's® Baby for this post; however, I am sharing my own thoughts. All opinions are my own.

MY LATEST VIDEOS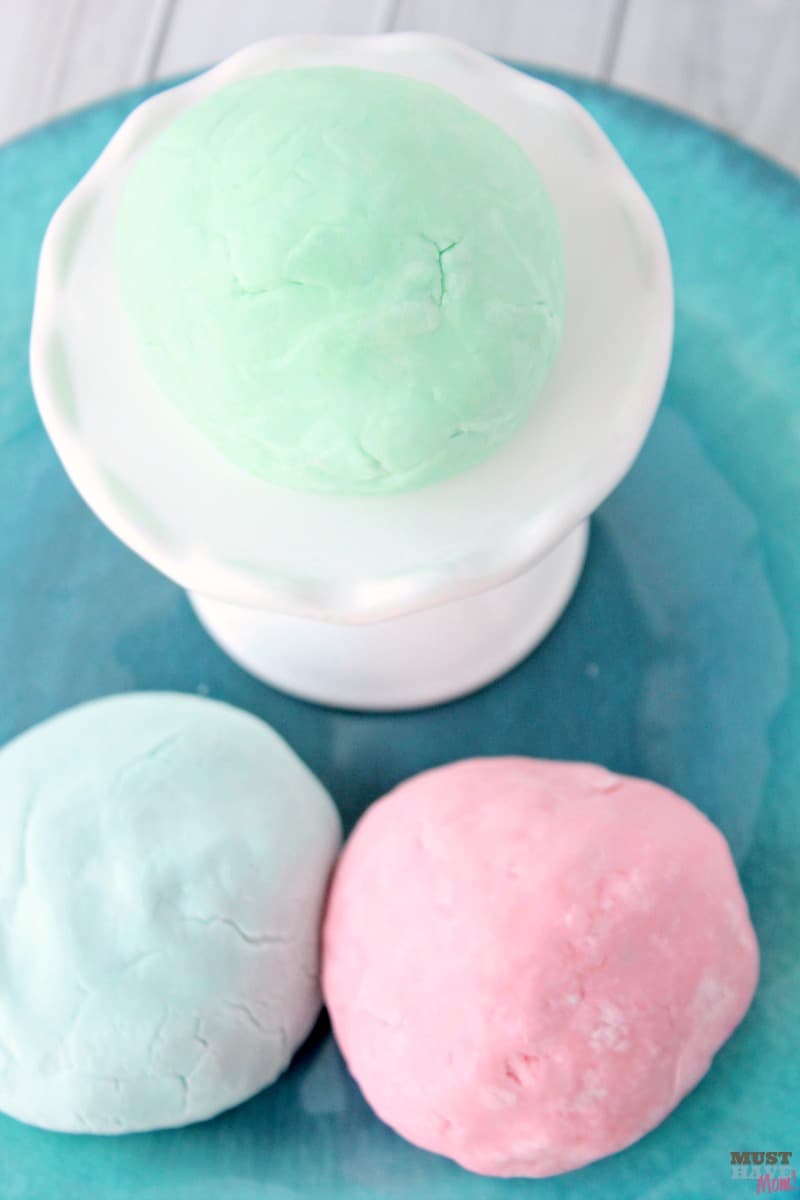 My kids absolutely LOVE making this soap dough and playing with it! It's a cool way to make your own Lush Fun homemade playdough that turns into bubbles. Since my kids LOVE bubble bath I always have Johnson's Bubble bath on hand and the other ingredients in my cupboard.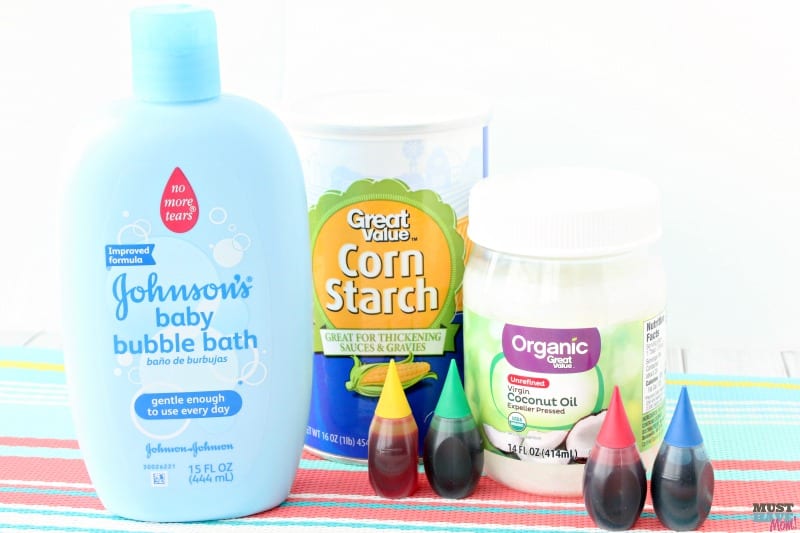 To make this Lush Fun copycat playdough recipe you'll need Johnson's Baby Bubble Bath, corn starch, coconut oil and food coloring or liquid watercolors. I found all of these supplies at Walmart. The Johnson's baby bubble bath was in the baby aisle near the baby bath and shampoo.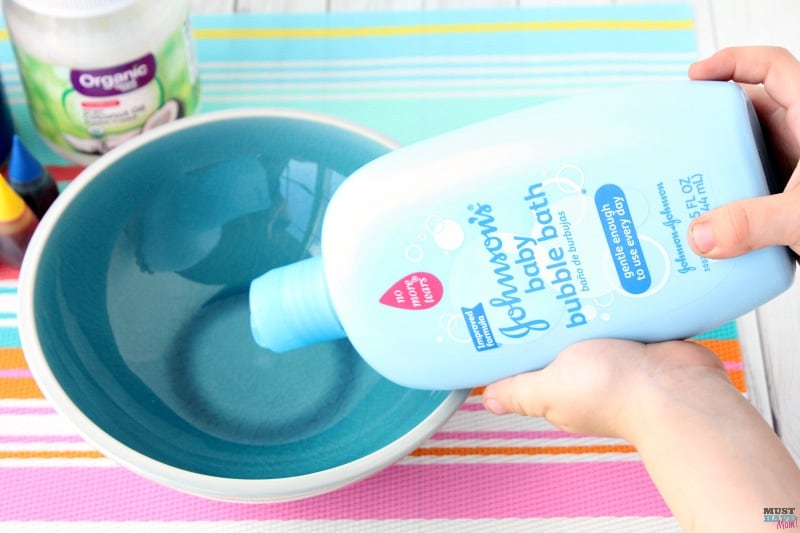 Involve your kids in making this bath playdough recipe too! It's as much fun to make, as it is to play with. Begin by adding 1/4 cup Johnson's baby bubble bath to a small bowl. Mix in the coconut oil and stir well.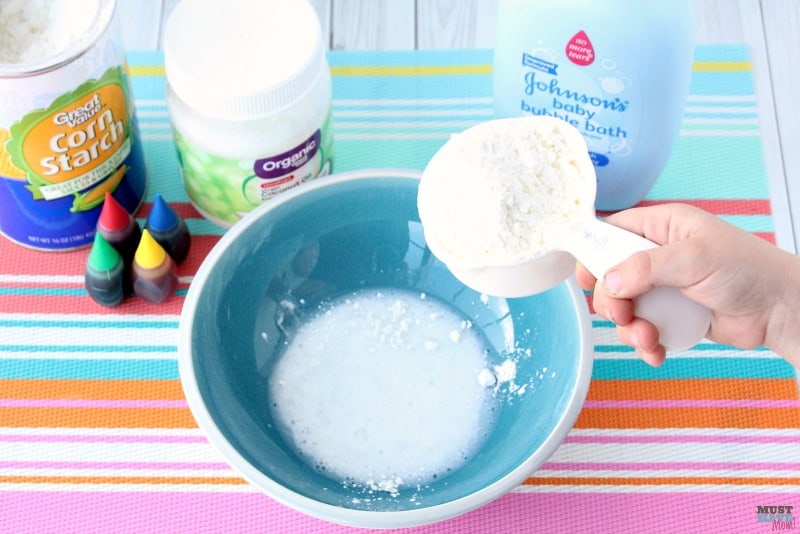 Then add 1/2 cup cornstarch to the bowl.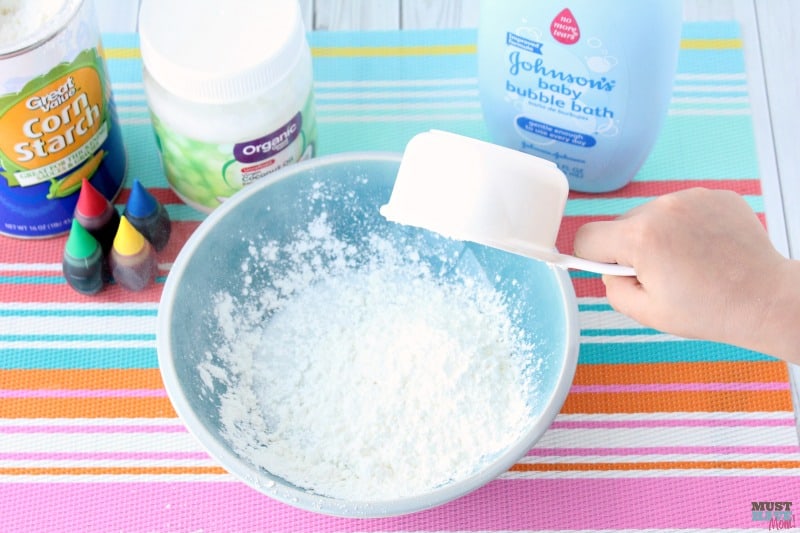 This was my 3 year old's favorite part!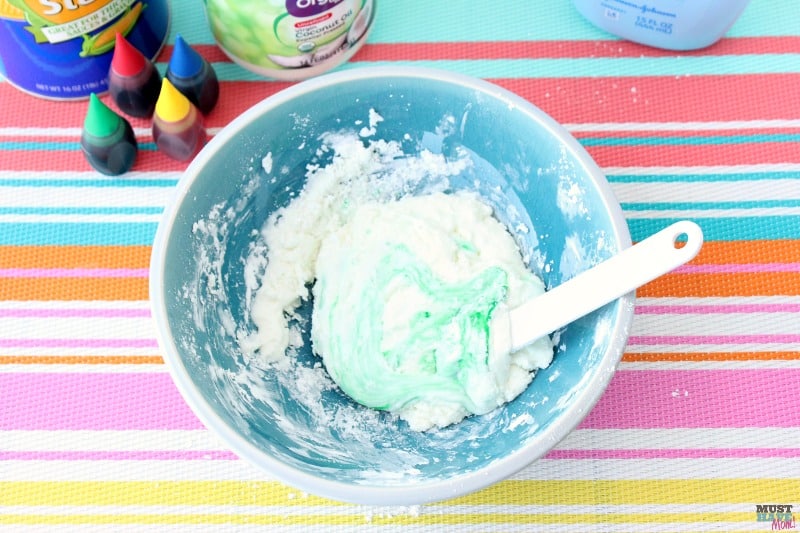 Add 2 drops of food coloring or liquid watercolors. Mix together with a spoon.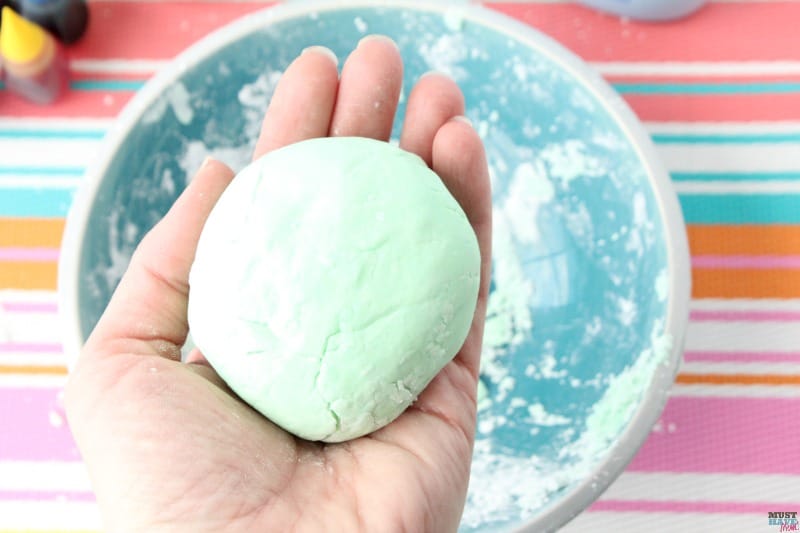 Once combined, knead together with your hands. Slowly add in more cornstarch until desired consistency is reached. If you add too much corn starch, simply add a little bubble bath to it in order to reach the right consistency.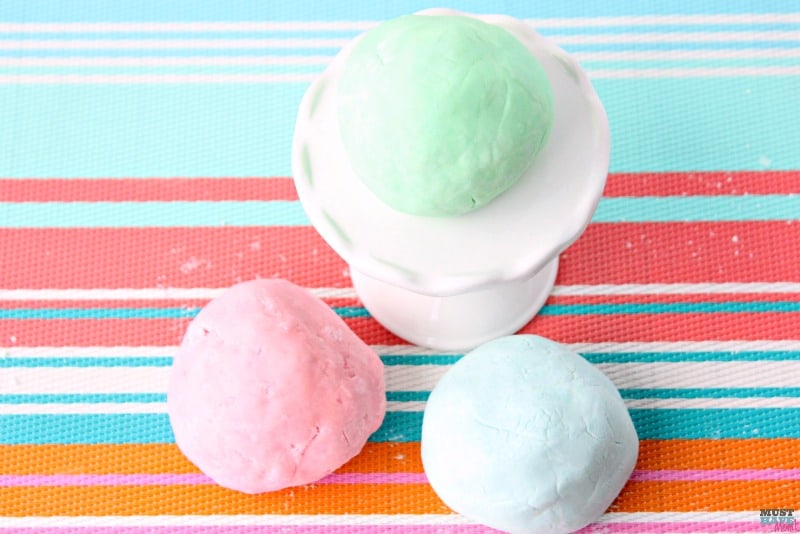 To use, give your child a small amount of copycat Lush Fun bath play dough to play with in the tub. It will become bubbly when it gets wet. They can form shapes with it, wash with it or whatever they like!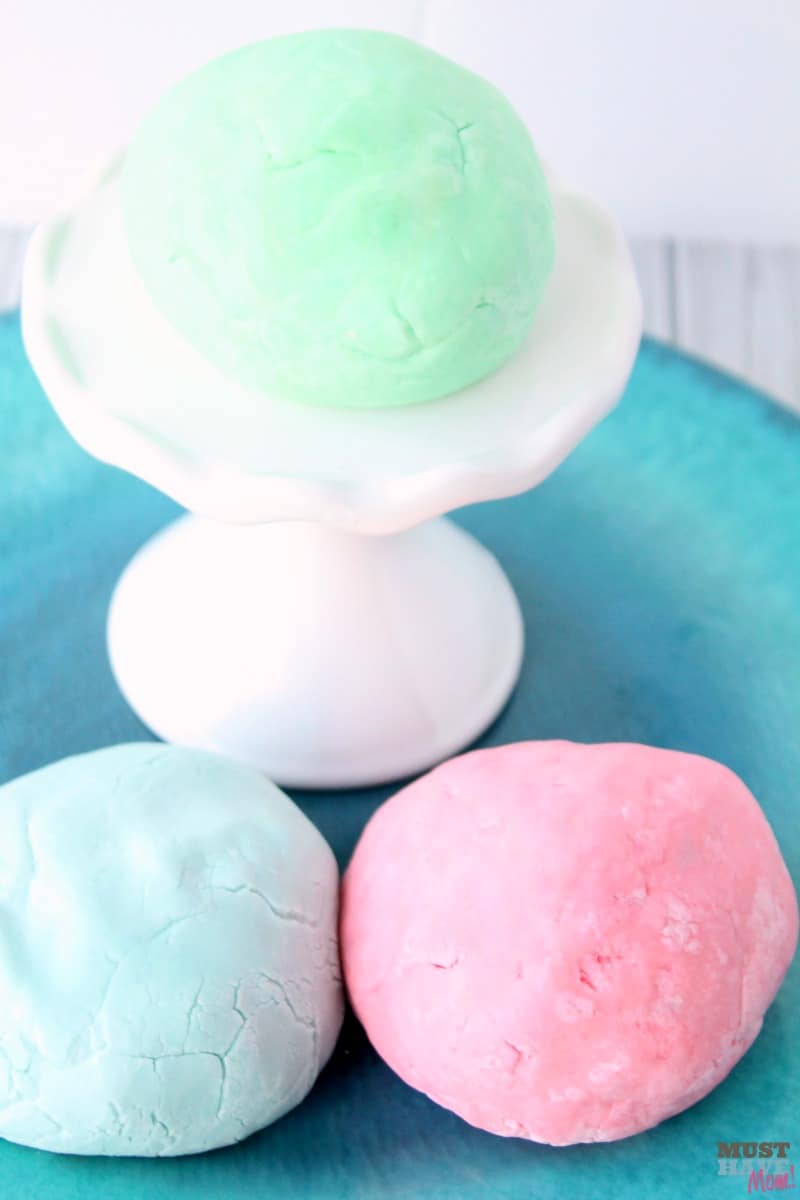 Don't give them too much bath play dough in the tub though! It will disintegrate in the water but you don't want large amounts of it in the tub. It smells amazing and they'll get clean while they play! It's the first time my kids have gotten cleaner, rather than messier when playing with homemade play dough!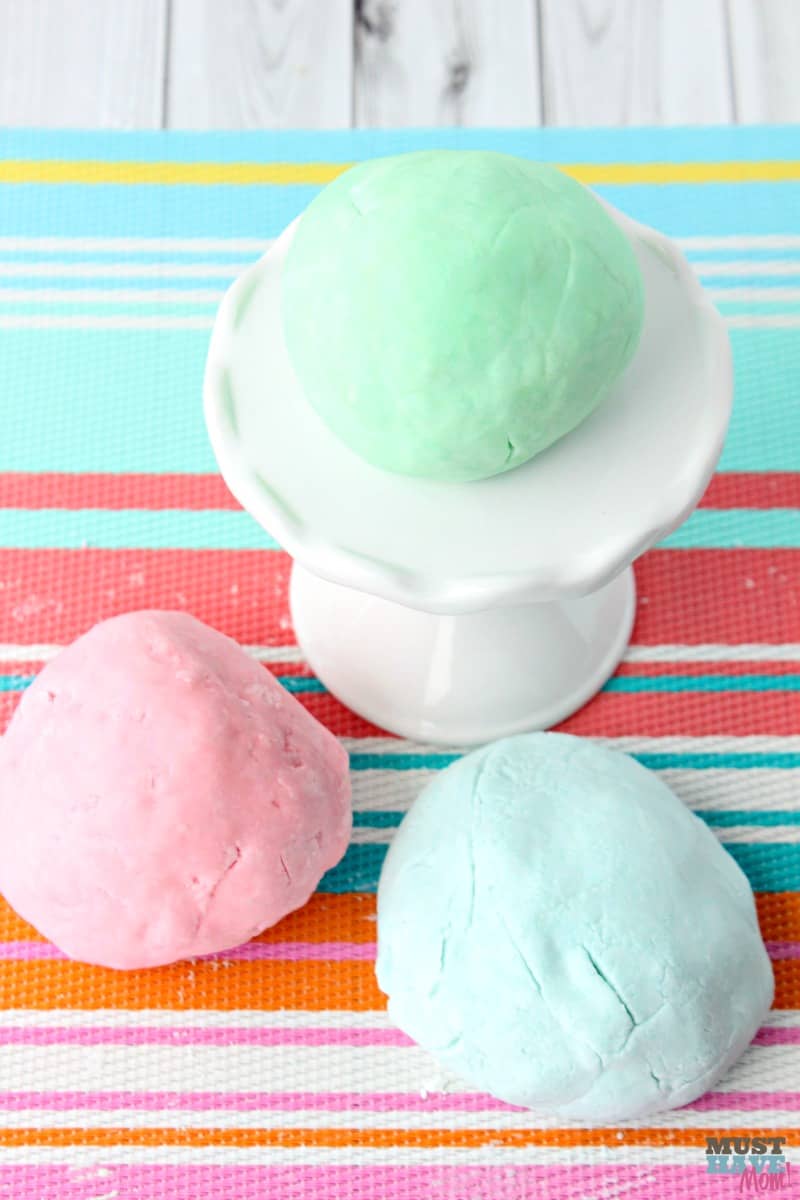 Print the Lush Fun Copycat Recipe: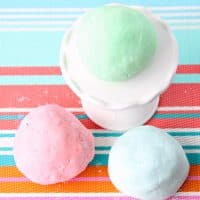 Lush Fun Copycat Bubble Bath Playdough Recipe
Lush Fun copycat recipe for bath tub playdough! Bubble bath play dough can be used in the tub and disappears when mixed with water.
Ingredients
1/4

cup

Johnson & Johnson Bubble Bath

1

teaspoon

coconut oil

food coloring

1/2 - 3/4

cup

cornstarch
Instructions
In a small bowl combine Johnson & Johnson Bubble Bath, coconut oil and food coloring. Stir together until mixed well.

Add 1/2 cup cornstarch and work together. Knead with your hands and slowly add in more cornstarch until it reaches the desired consistency. If you add too much cornstarch and it becomes dry, simply add a little more bubble bath to reach the right consistency.

Store near the sink to use as soap or give your child a little bit to play with like play dough in the bath tub. The soap dough will disintegrate and become bubbly when mixed with water.
Find more hacks for your favorite Johnson's baby products!
If someone is reporting an adverse event or a product quality complaint, please tell them to call the Johnson & Johnson (J&J) North America Consumer Care Center at 800-361-8068 during normal business hours of operation: Monday through Friday, 8 a.m. to 8 p.m. ET. After normal business hours, they can report adverse events or product quality complaints through www.jnj.com Contact Us page.
Pin The Lush Fun Copycat Image Below: