Best Cooling Weighted Blanket
Weighted blankets have become very popular and if you are generally a hot sleeper then you are likely in search of the best cooling weighted blanket that is available. I have tried several weighted blankets and found the BEST cooling weighted blanket out there.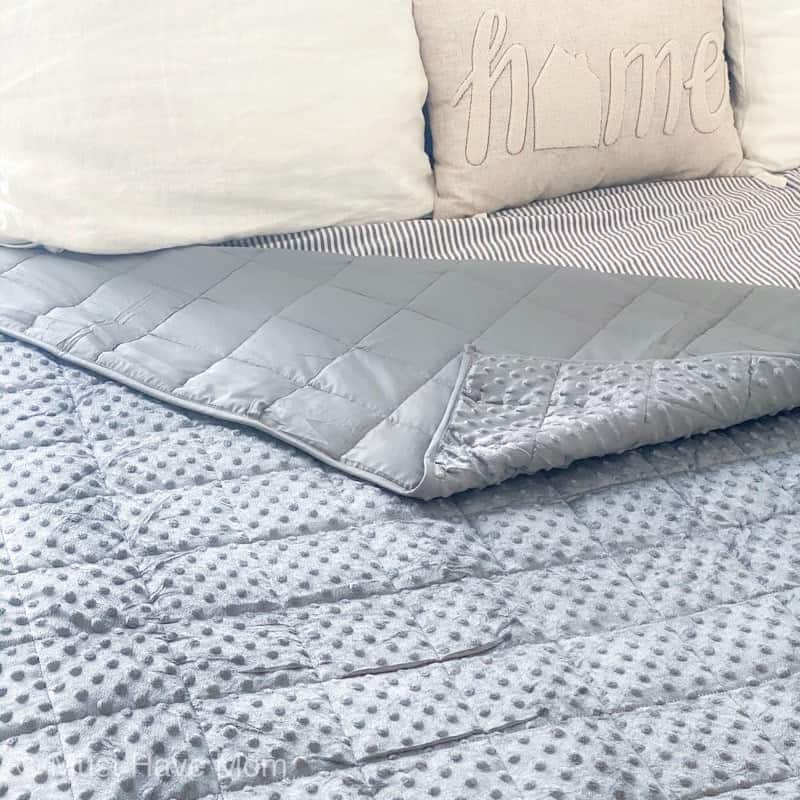 Cooling Weighted Blanket
I LOVE weighted blankets and my kids do as well! I've shared the best weighted blanket for adults with you and the biggest blanket ever, and now I have to share the best cooling weighted blanket with you! This is ideal for hot sleepers and is the perfect weighted blanket to use year-round! You don't have to give up the benefits of a weighted blanket in the summertime anymore because this blanket sleeps cool and works amazingly well. I'll show you what I love about this weighted blanket so you can see if it is the right weighted blanket for you! It also makes a great gift idea!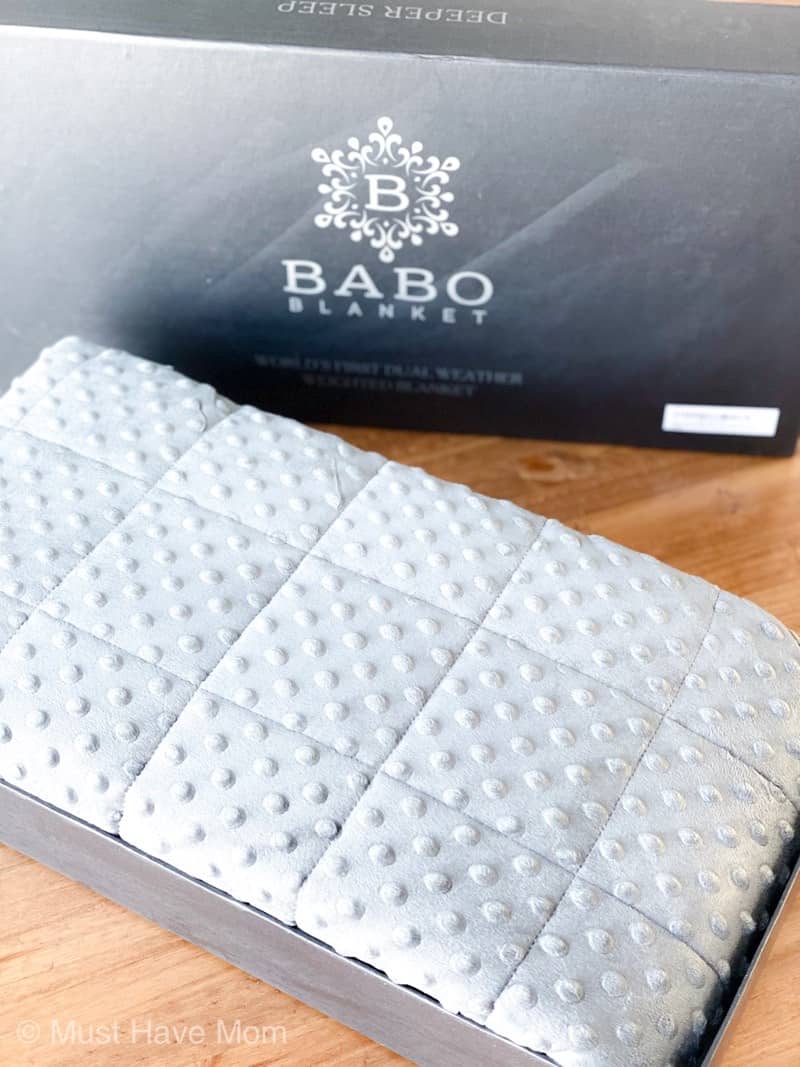 Weighted Blanket Benefits
Using a weighted blanket has many benefits. Lying under a weighted blanket feels like a big hug! It's calming and relaxing and can help you fall asleep faster and stay asleep. It is a safe and effective non-drug therapy solution to help you relax and fall asleep faster.
Weighted blankets can be a great part of stress relief and healthy sleep habits. The pressure from the extra weight in a weighted blanket mimics a therapeutic technique called deep pressure stimulation which can relieve pain, lessen anxiety and improve mood.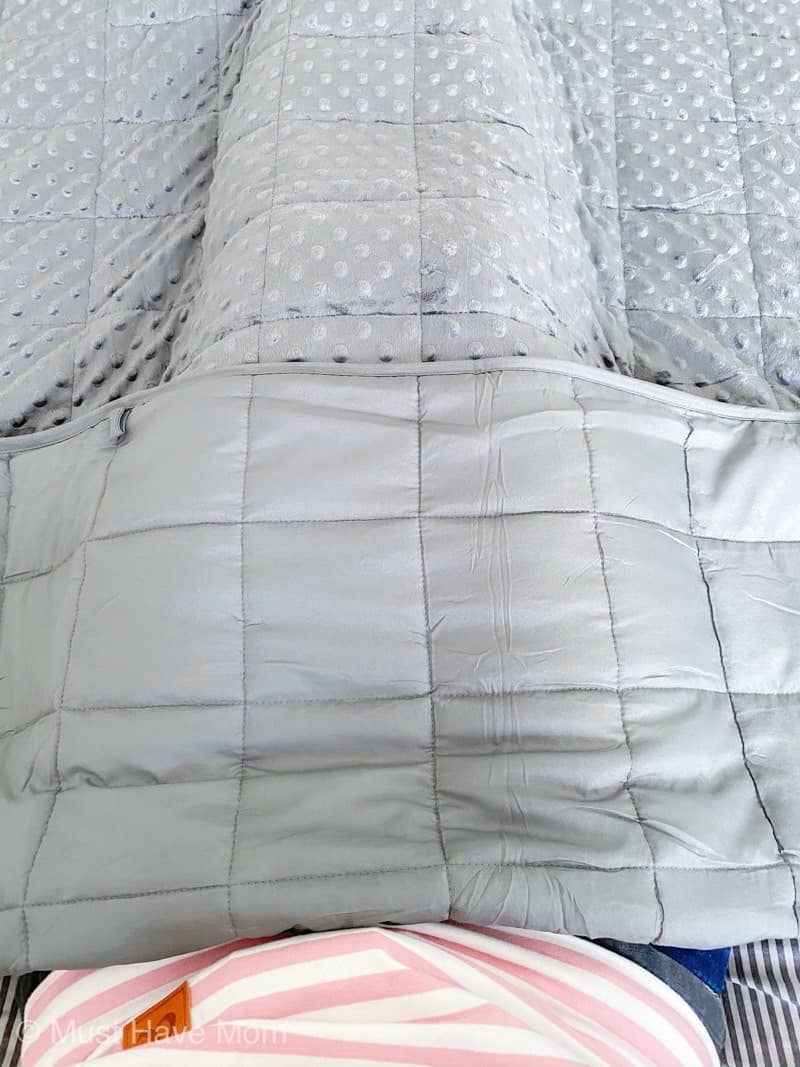 Who Could Benefit From Using A Weighted Blanket?
While a weighted blanket can be used by anyone, there are some specific conditions that can benefit from using a weighted blanket including:
ADHD
Autism
Sleep disorders
Anxiety
Insomnia
Osteoarthritis
Chronic pain
I love using a weighted blanket so that I can sleep better, feel less stressed and I love the calming effect it has on me.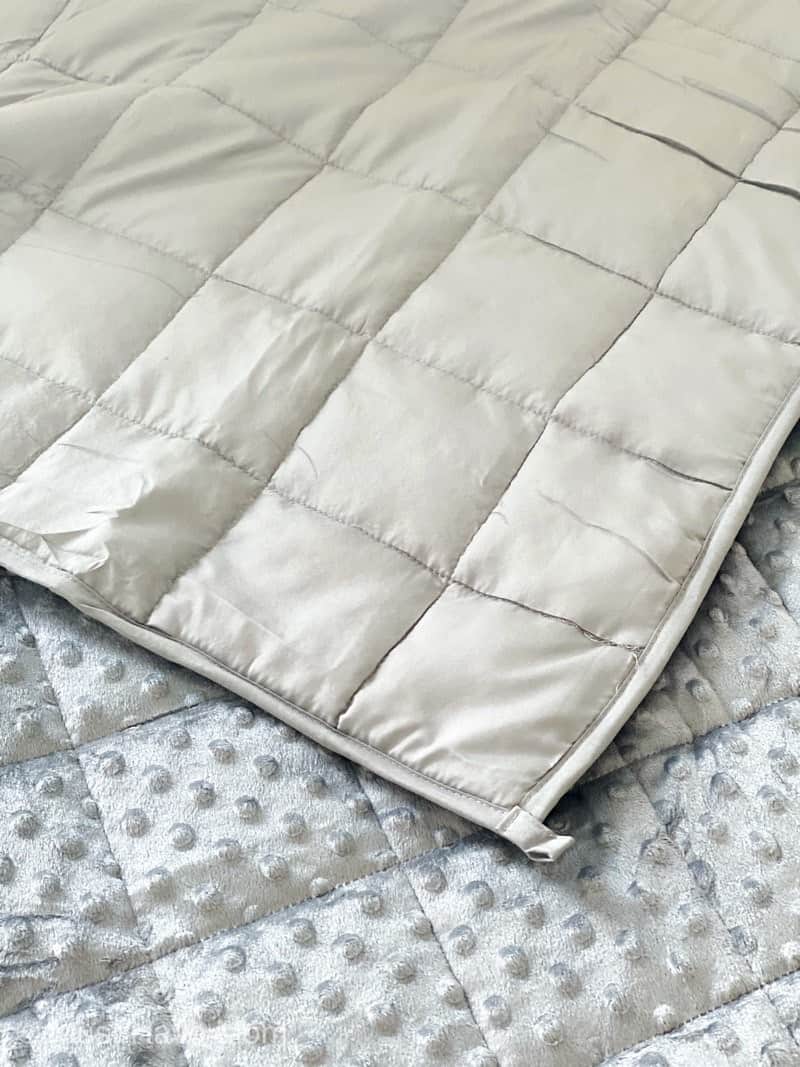 Best Cooling Weighted Blanket
Now that you know the benefits of using a weighted blanket, which one is the BEST cooling blanket that is weighted? The Babo Weighted Blanket from Amazon is designed to be cooling. With two different sides, the minky fabric is soft and luxurious for staying warm, while the bamboo fabric is designed to keep you cool in warmer weather.
I absolutely ADORE the super soft minky fabric. It is absolutely something you just want to snuggle up in! And since it is weighted, your partner can't easily steal it while you sleep!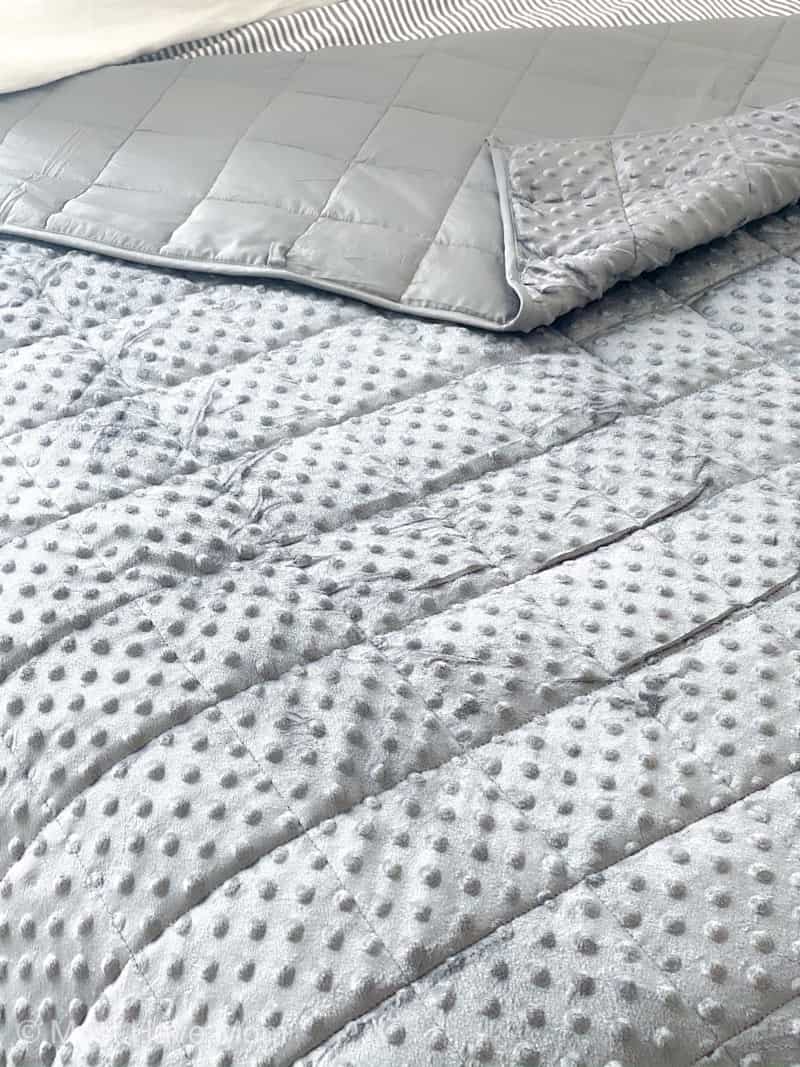 The Babo blanket is a 15 lb weighted blanket that has five inch pockets filled with glass beads so the weight is evenly distributed and will never shift. It is a big blanket too! It measures 60 x 80 inches so it easily fits on any twin, queen or king size bed. It is made from 100% cotton and is hypoallergenic and non-toxic!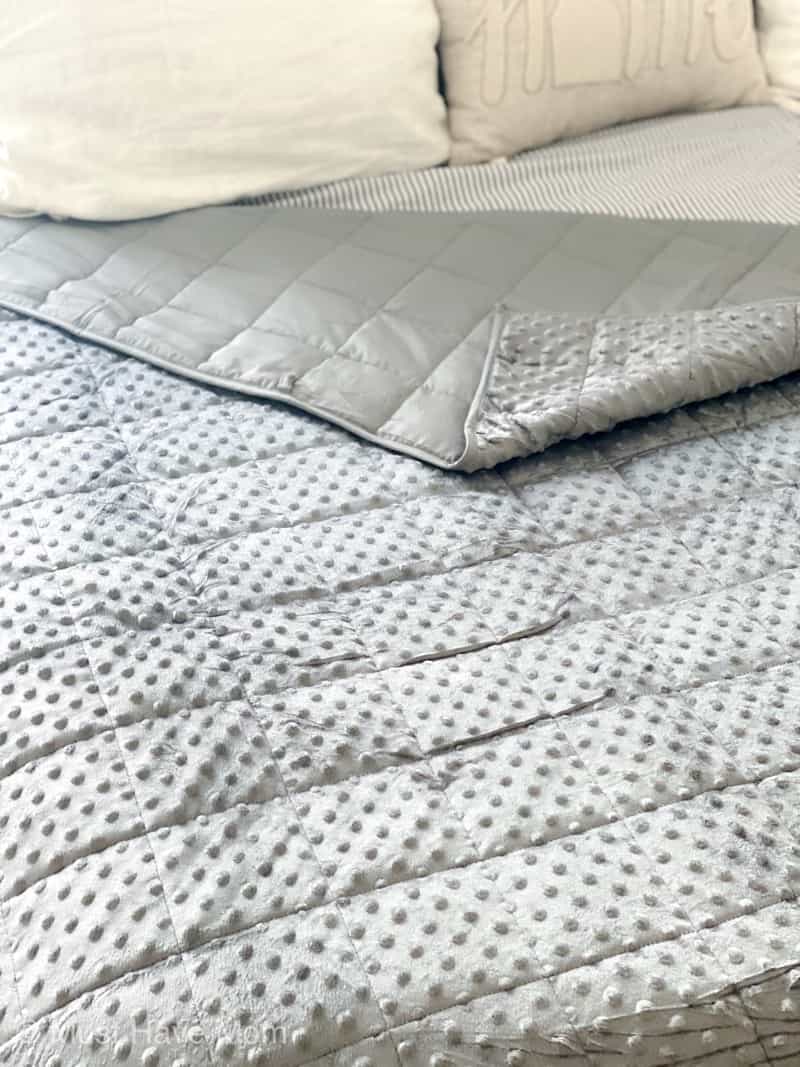 You can even machine wash and dry this blanket! That means it is easy to care for and you can use it all year, hot or cold weather. This makes a great gift for anyone as well! We featured it in our gift guide for her!
Where to Buy Babo Weighted Blanket: Amazon
Pin Cooling Weighted Blanket