Canvas Discount: Best Discount Canvas Prints
Decorating with your own images on canvas is a GREAT way to personalize your space and use your own family photos as art. I'll show you how to create a fun gallery wall with the best discount canvas prints. Printing your photos on canvas doesn't have to be expensive to look amazing. Canvas Discount has the cheapest prices and the best quality.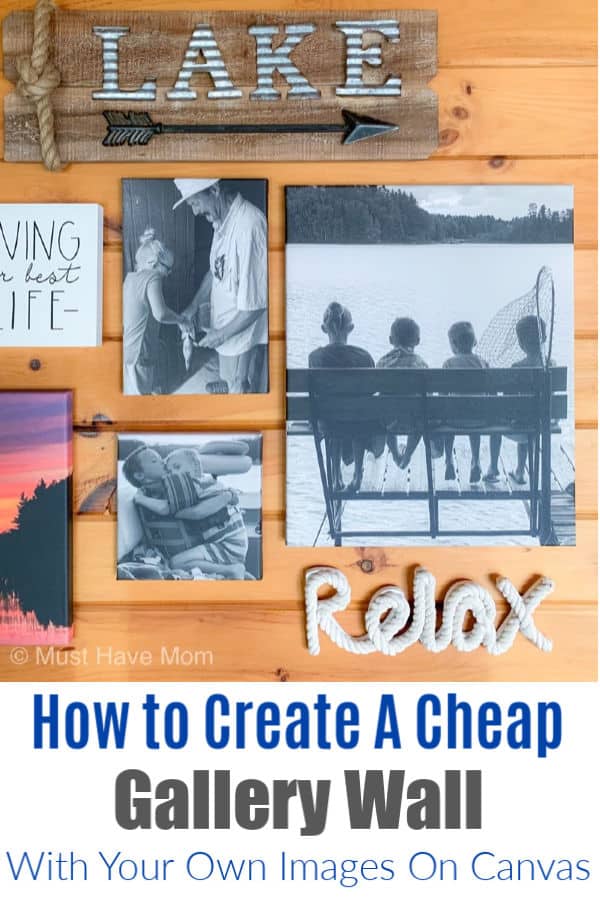 Canvas Discount
I absolutely love creating gallery walls in my home using my own photos and wall decor from other places. I recently finished renovating my entire home into a modern farmhouse style theme and I love it. This summer we purchased a cabin on a lake and it provided a blank canvas for me to start decorating again! I love decorating! I promised my husband I wouldn't bust out the paintbrush and tile just yet (that will come!) but I definitely wanted to add a touch of my own style to it and make it feel like home. I knew a gallery wall was just what I needed.
I took several photos at the cabin and on the lake. I wanted all the photos I used to be from the cabin in order to make it really feel like ours. Once I had enough photos to make two gallery walls I headed over to CanvasDiscount.com where I found the best prices on photo canvas prints. The real question was if the quality would be good or not because the prices were unbelievable. So affordable! Before I share all my canvas photos below I will tell you that ALL the canvas prints you see below (from two gallery walls) cost $128 from their site. That's SIX canvas prints in all! You really can't beat the price.
The discount canvas prints arrived really quickly and they were very well-packaged. They wrapped them well and even taped the smaller canvas prints in place in the box so they wouldn't get damaged during shipping. Once I had them unwrapped it was the moment of truth. Would they be junk canvas prints and reflect the low price I paid for them or would they look gorgeous like I pictured in my mind?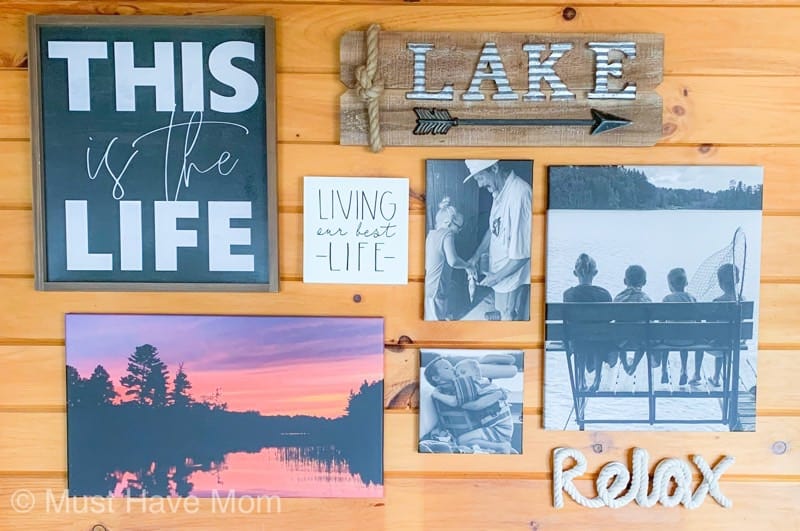 The result was stunning! They all turned out so amazing. I really couldn't believe they were my own photos. I'm in LOVE with the sunset photo on the lake. It's not edited at all. The sky looked just like it did that evening. It's amazing! I couldn't believe how beautiful they were! It convinced me that I can order more for the cabin and for at home too. I just LOVE using them in my decorating. It allows the average person to create beautiful, personal art.
The next step was to put together the two gallery walls. I had purchased some lake decor from Hobby Lobby to complete my gallery wall. Then, I laid out each gallery wall on the floor in front of the wall I was working on. This allows you to position your pieces and get a good feel of what looks good where. Rearrange it until you are happy. The key is to make everything imperfect. You don't want them to all line up perfectly, you want them to fill the space nicely instead.
We did a gallery wall in the living room which overlooks the lake.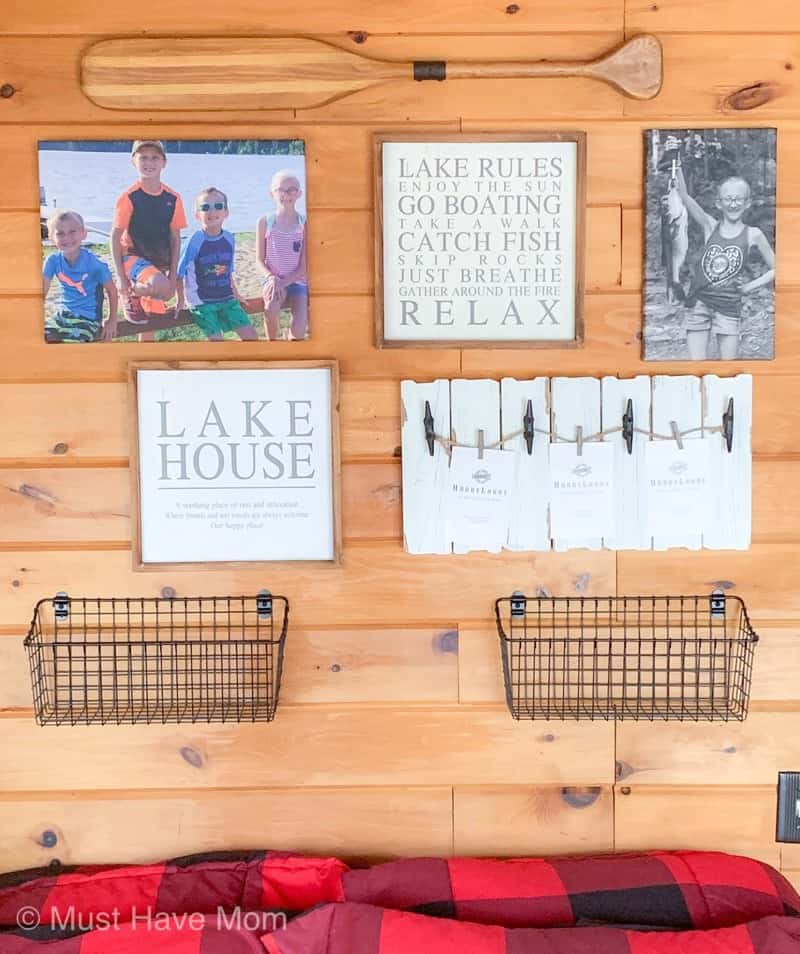 We also did a gallery wall in the master bedroom which also overlooks the lake. I also added two baskets to the wall above the bed since there isn't room for bedside tables in this room. Now we will have a place for water bottles and our phones. I couldn't be more happy with how it turned out!
Canvas Discount Coupon Code
CanvasDiscount.Com has generously agreed to give my readers 15% off plus free shipping when you use code MUSTHAVEMOM at checkout! They also run amazing sales so be sure to sign up for their emails!
Pin Gallery Wall Ideas