Best Quiet Tower Fan with Remote: Dreo Pilot Max
Dreo is a modern home appliance brand seeking to create a balance between technology and lifestyle. They have been reshaping different segments in the home appliance category with products like Tower fans, Air Purifiers, Space Heaters, and Air conditioners. Their ultimate ambition is to make every homelife experience a delightful breeze.
I am already a huge fan of the Dreo Air Purifier. This air purifier allows you to improve the air quality in your home.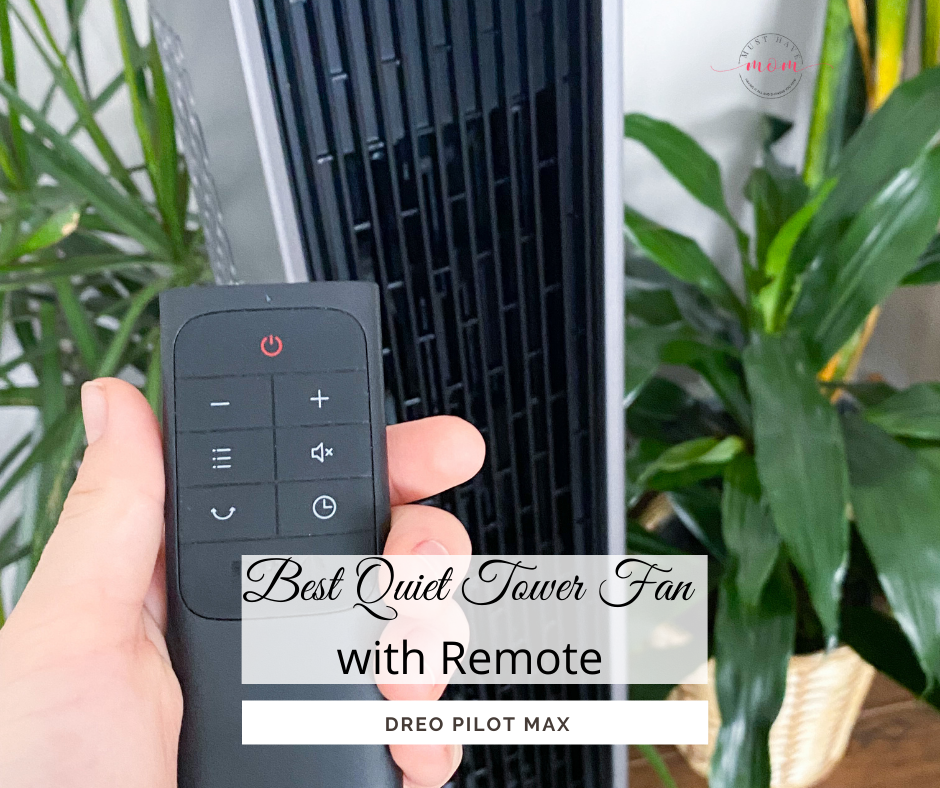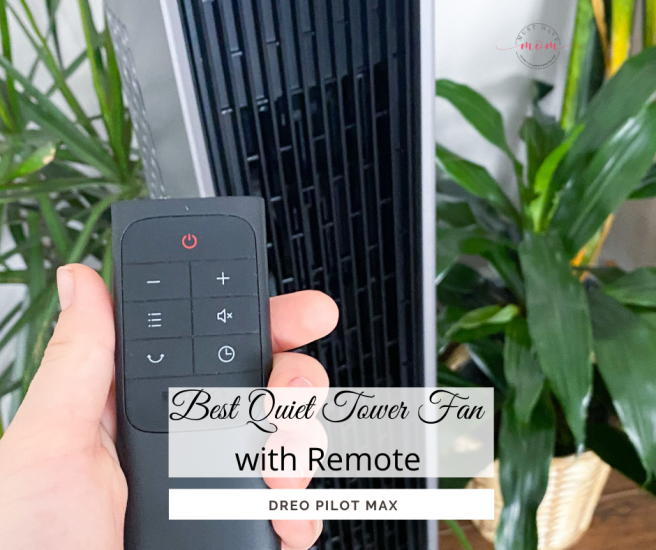 At our home, I was looking for a fan that would easily cool off the room while not adding a lot of extra background noise. With four kids, homeschooling, and running my own blog, I needed something that would cool off whatever room we were in, but didn't add a lot of noise that could make it harder to concentrate.
Best Quiet Tower Fan with Remote
Dreo Pilot Max is the first of its kind to have its DC motor designed with acoustics in mind. It features a brushless motor that reduces air friction as it exits the fan, reducing fan noise to as low as 25dB. Most other fans have a noise output of 34-53 dBs. To put that into something we'd all understand,  25 dB is the same as leaves rustling in the background. Meaning the fan noise is almost undetectable.
The Pilot Max is powered by a redesigned impeller wheel capable of moving over 1,475 cubic feet of air volume per minute. Wind speeds are optimized by an airflow path based on a curve for higher pressure and less resistance resulting in wind speeds up to 26 ft./s.  When I first read that, I admit I wasn't really sure how that translated to a better fan. But these innovations allow Pilot Max to send cooling winds as far as 32 feet, delivering fresh cool air to every corner of the room with ease and silence.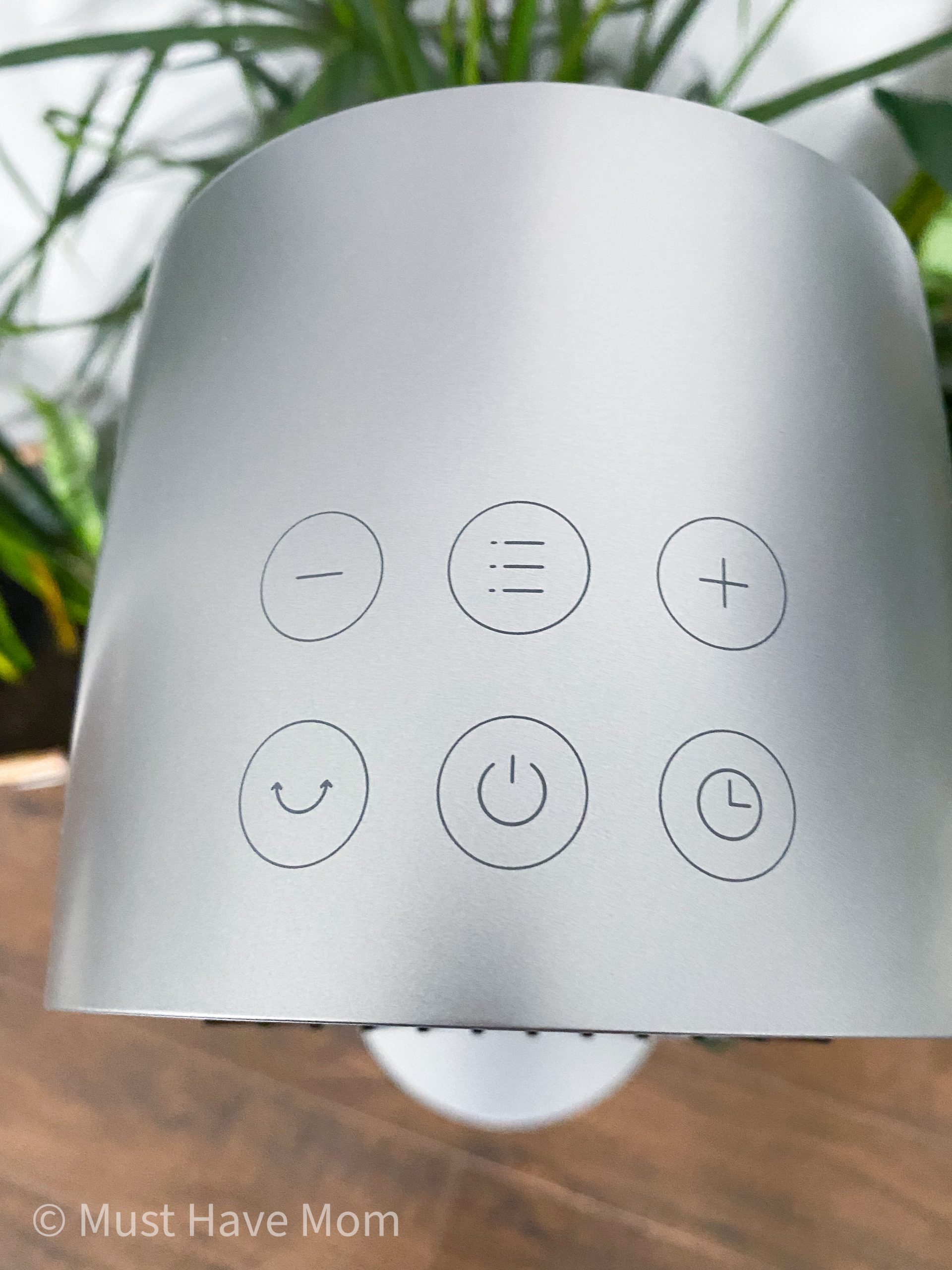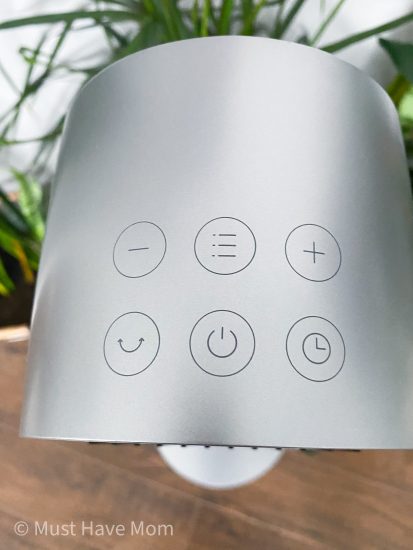 The top of the fan shows the curve design along with the easy-to-use power buttons. You can set it to oscillate, turn the fan up or down, or even put the fan in auto mode to automatically detect ambient temperature and adjust the fan speed automatically.
Dreo Pilot Max Tower Fan
While other fans use synchronous motors, Pilot Max adopts new technology to bring the first Stepper motor to a fan. This allows for oscillation angles of up to 120 degrees, far beyond the traditional 90-degree limit of other fans. I love that I can further customize the degree of oscillation. going from 30 degrees to 60, 90, and up to 120.  This fan has 12 adjustable fan speeds and a timer that allows for just the right amount of cooling.
Costing just 36 cents a month to run, Pilot Max will put a dent in your air conditioner bill this summer.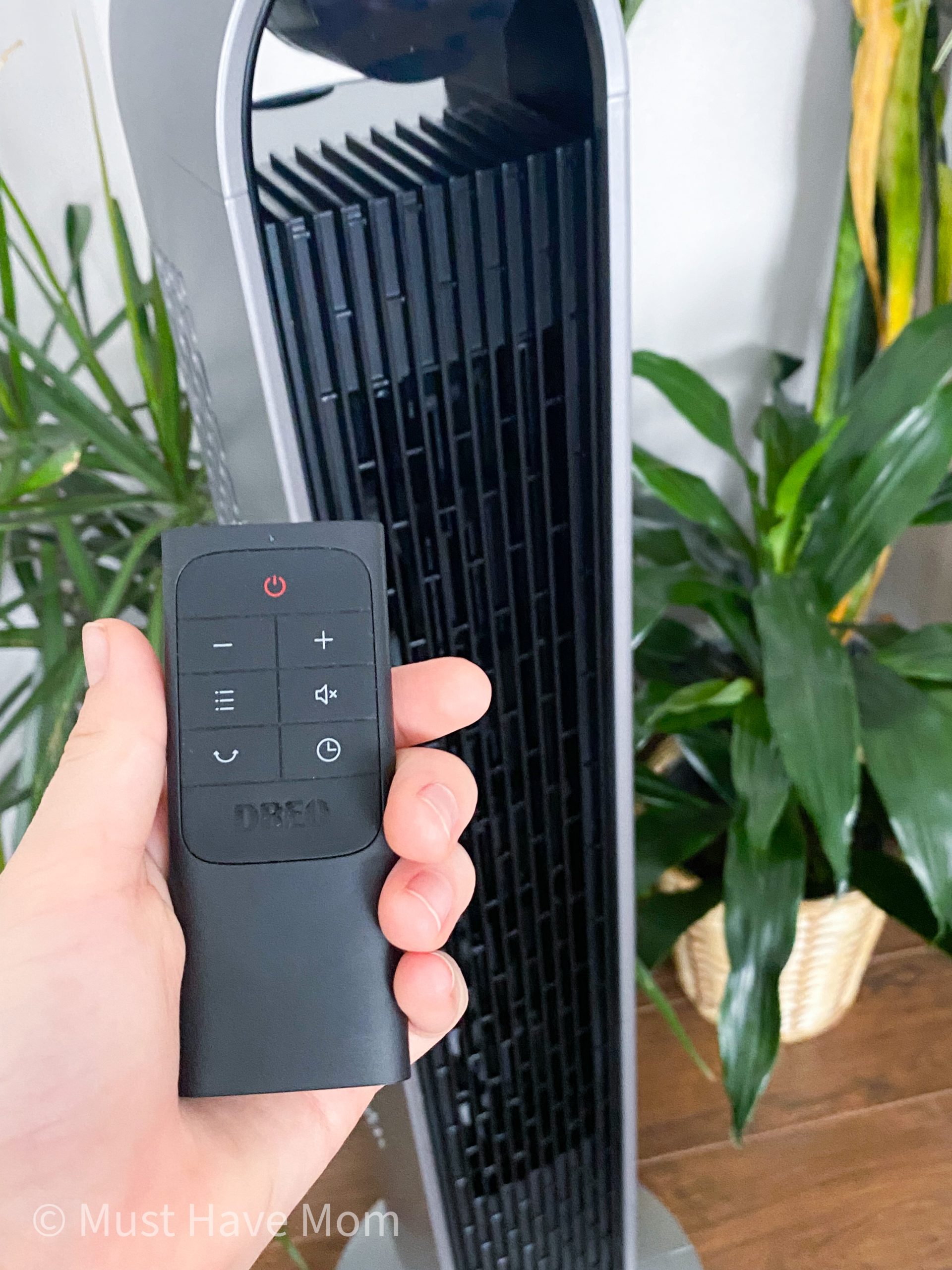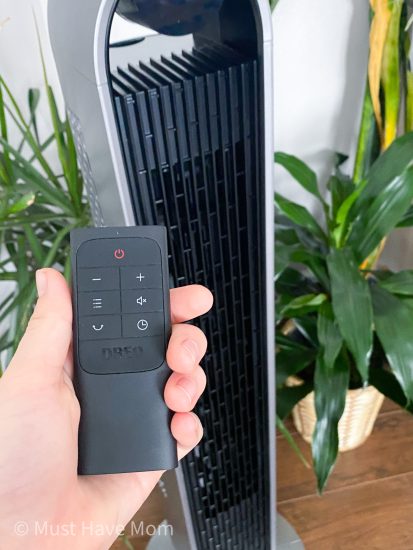 The remote mimics the buttons on top of the fan and is just as easy to use. At the end of the day, I love this fan. It is sleek, stylish, and easy to use. It is so quiet that I oftentimes forget it is on. I can't wait for summer so I can see how well this fan keeps up when it is really hot outside.
Buy the Dreo Pilot Max
The Pilot Max can be purchased on the Dreo site or Amazon. Right now through April 30, 2022, you can save 10% when you buy from Amazon.