Does the Exante Diet have the Best Meal Replacement Shakes?
Meal Replacement shakes are not anything new. This diet fad has been around for a long time and rightfully so. They do work when followed up with exercise and a sensible diet. But you may not have heard about the Exante Diet.

The Exante Diet
When we're pressed for time, meal prep and healthy portions can very easily fall by the wayside, which makes it tough to stay on track with your weight loss goals. That's when meal replacement bars and shakes might seem like a good idea. It's no lie that my Shakeology alternatives post is super popular and the Exante shakes are one of the shakes you all love.
Exante Diet plans are simple and flexible. They are designed for everyone. It doesn't matter if you are looking to drop a dress size or two, tone your body, or just looking to change your eating habits for the better.
The Exante diet features flexible meal plans that are outlined in their free eBook that is yours for asking. The site is full of recipe ideas so you are sure to find something you love to eat. They even have a blog full of tips, tricks, exercises, and more. Plus all plans come with support. We all know that diets are most successful when you have a team cheering you on and holding you accountable.
The Exante Diet features so many plans so you are sure to find the one that is perfect for you no matter where you are in your weight loss goals. Pick from a 1,200, 800 or 600 calorie plan. Or try the 5:2 diet plan with 5 days of normal eating paired with 2 days of replacing all meals with Exante meal replacement shakes or meal replacement bars.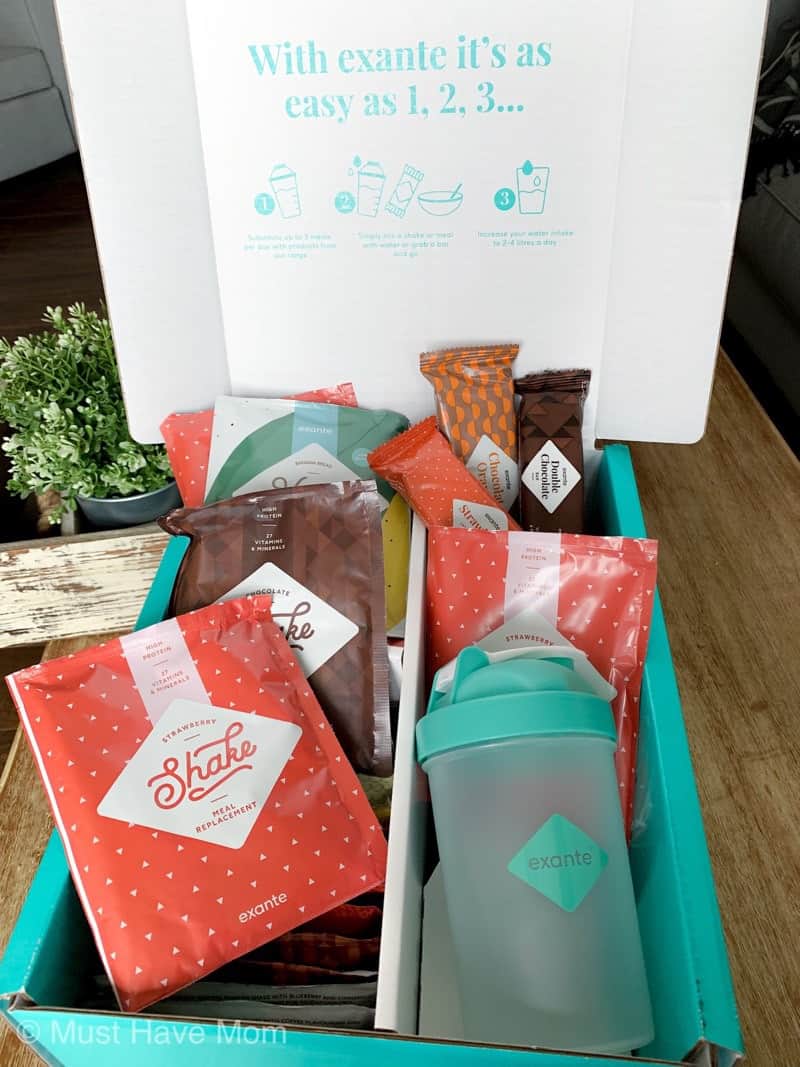 Meal Replacement Shakes for Weight Loss
Unlike protein shakes, meal replacement shakes are intended to provide the nutrition of a full meal. Most meal shakes contain 200–400 calories and a good amount of protein, fiber, and essential vitamins and minerals. For this reason, meal replacement shakes are a convenient way to get a healthy, low-calorie meal on the go. Several studies suggest that replacing one or two meals per day with a healthy meal replacement shake may speed up weight loss.
Meal Replacement Shakes
The Exante Diet features its own meal replacement shakes. All of their products are high protein, low carb and full of fiber. You can even choose from gluten-free or vegetarian options. I love that Exante makes it easy to follow a particular diet while still losing weight.
The shakes also come in so many amazing flavors. Pick from lemon cheesecake, chocolate mint, white chocolate raspberry and more. They even have an unflavored shake that you can add your own items to or drink it plain.
These meal replacement shakes are perfect for on the go or a quick breakfast on your way out the door. Stop skipping breakfast!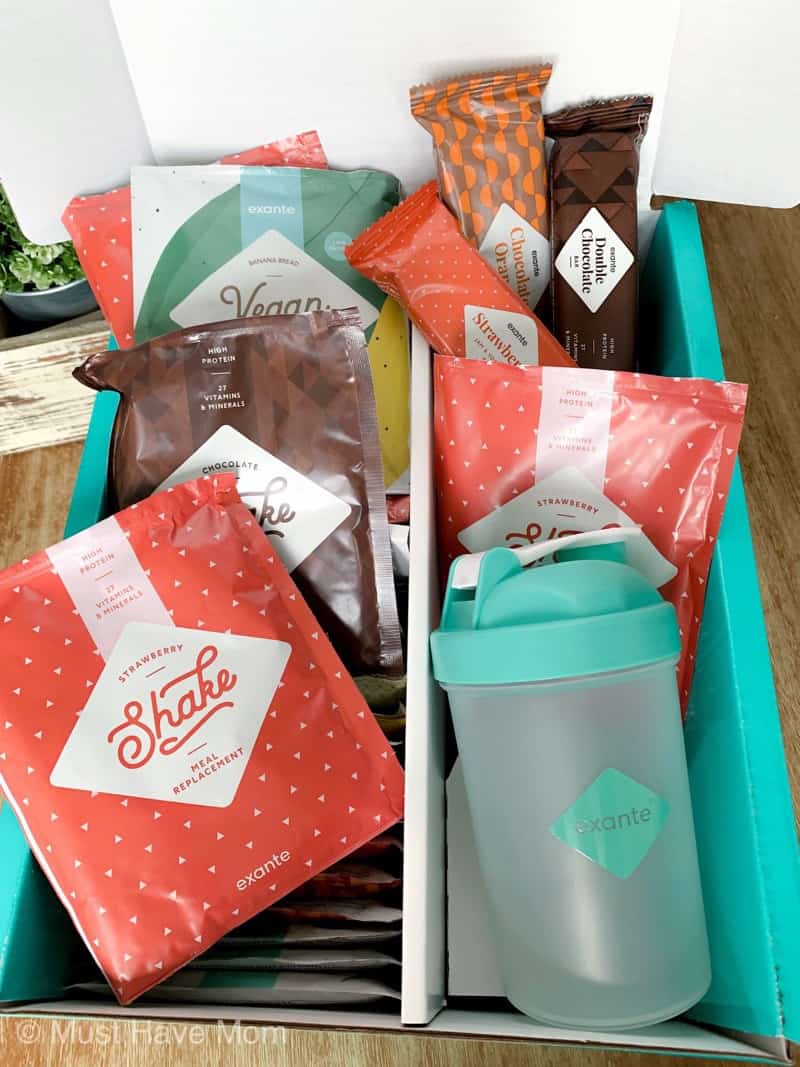 Meal Replacement Bars
Like the meal replacement shakes for weight loss, the meal replacement bars are also full of fiber and protein but low in carbs. They also come in vegetarian options and tons of delicious flavors. My favorite is the cookies and cream and strawberry flavored bars.
Exante Coupon Codes
Exante has generously offered up some exclusive discount codes just for my readers! Use code: MUSTHAVEMOM35 through 12/31/2019 for 35% off meal replacements (individuals and boxes of 7) and MUSTHAVEMOM5 until 6/30/2019 for 5% off the Exante 2 and 4-week plans!
Pin Exante Diet