This gift guide for her has all the hottest picks for gifting any woman in your life! When it's time to start doling out gifts around the holidays or for other reasons during the year, fashion items and accessories are one category that can suit just about anyone in your life. We have our favorite picks of the year that make the perfect gift for her whether it be a girlfriend or your wife or even a best friend. We've got you covered!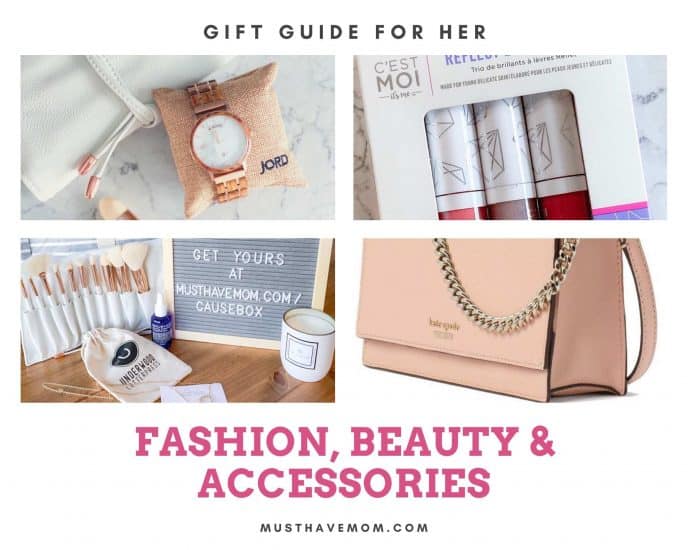 The key is to know their style and personal preferences. In some instances, an item will be suitable for just about everyone. But sometimes you need to know just how much flair you can get away with. 
Gifts For Her
We have compiled our very favorite gifts for her in this gift guide for her! All of our favorite picks in fashion, accessories and beauty are included below! We've spent the year scouring and testing products to find the very best products to include in our gift ideas for women. We hope this helps you choose the very best gift for the special woman in your life! Whether it be a gift for mom or gift for your wife, we are sure you will find the best ideas below!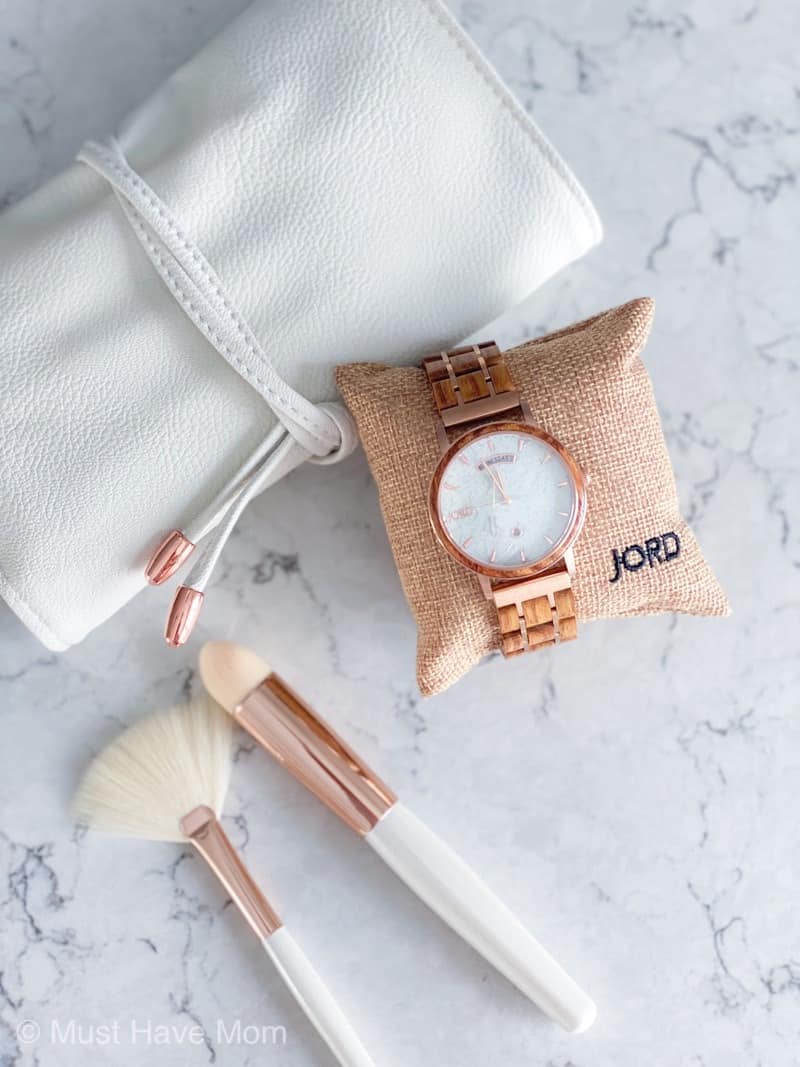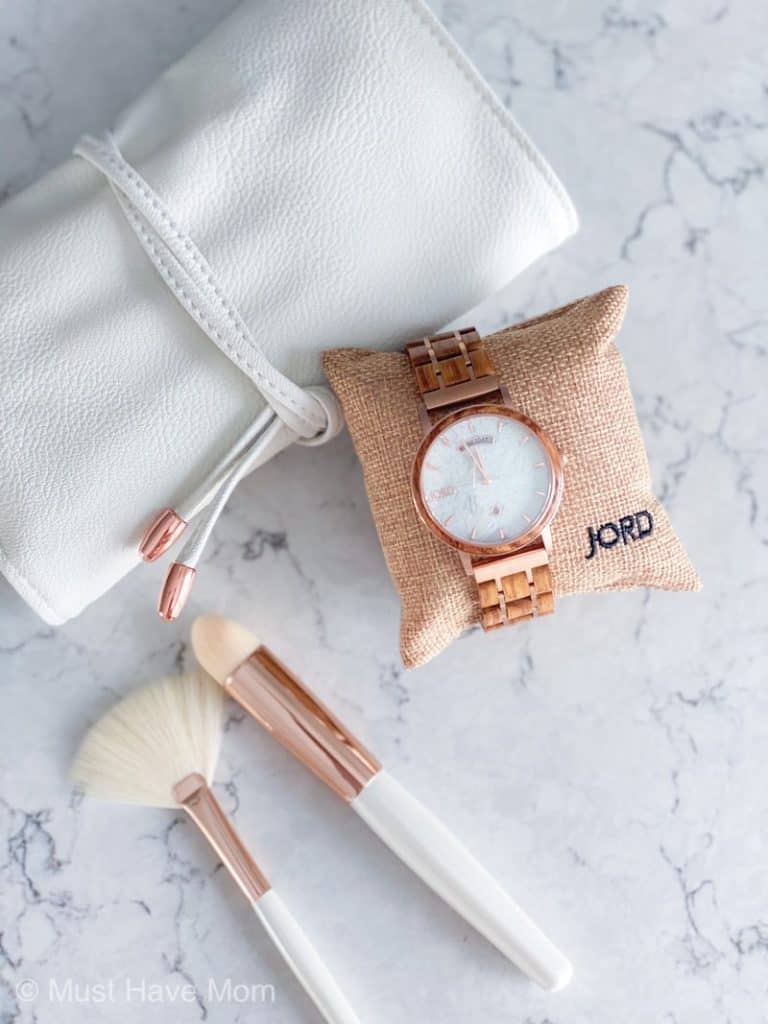 Jewelry
This is the perfect gift for someone special in your life. While you may not want to give someone like a coworker a piece of jewelry, it's a fitting gift for a special someone in your life.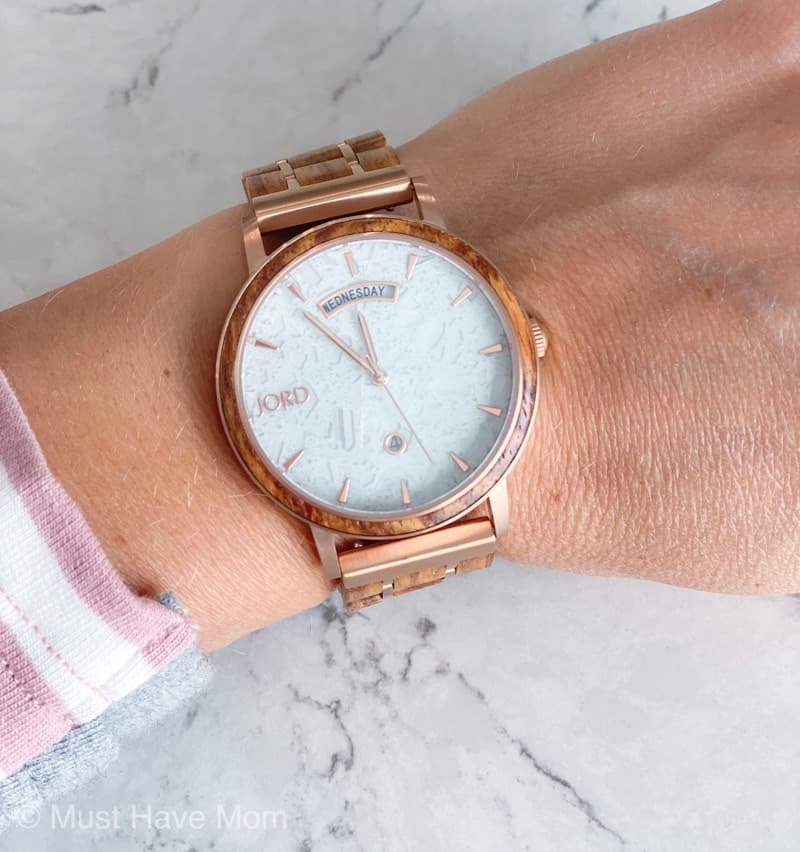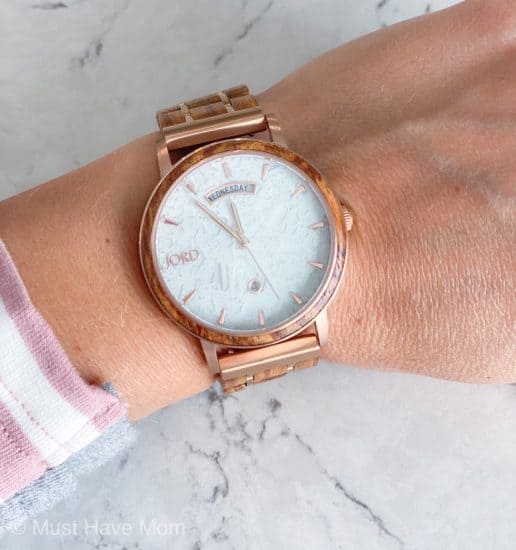 Jord Wood Watch
A watch is a perfect gift for any woman! A friend, wife, sister, mother or girlfriend will love a watch as a gift. My favorite unique watch is this gorgeous wood watch made by Jord. This is the Harper White Terrazzo & Kosso and it is my absolute favorite! It's elegant, unique and gorgeous. You can dress it up or dress it down so it is perfect for any occasion! Each piece is truly unique. Different grain patterns, hues, and wood styles means every owner has something different.
The exotic materials and classic style used to create this gorgeous Jord watch combine for a minimalist design. The dial is an amalgamation of crushed glass & marble, fused together and finished to perfection. It's simply stunning.
Where to buy Jord Wood Watches: Jord Website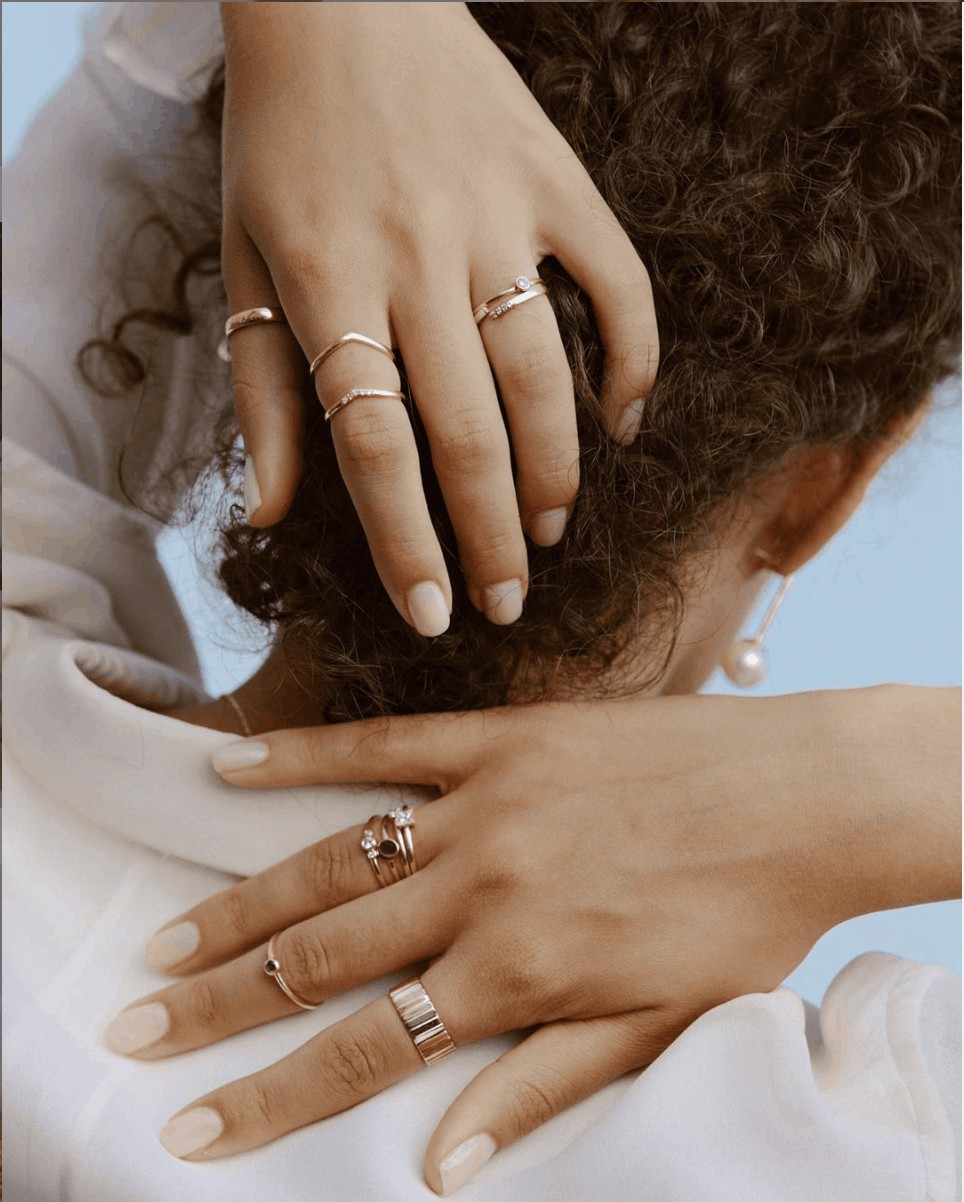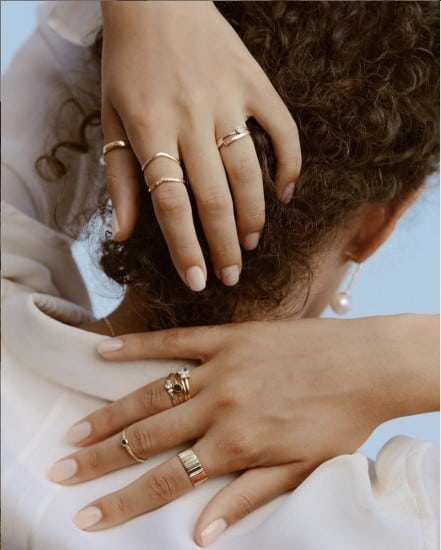 Stackable Rings
These solid gold rings are designed to be stackable and worn together or alone. That means you can buy some for Christmas and build on the collection for her Birthday, Anniversary or any other occasion. They come in many different styles so you are sure to find one she loves! Stackable rings are a perfect piece of jewelry for any woman. You can wear them on any finger so the size doesn't need to be exact which makes them a great surprise gift! You can feel good about where the jewelry came from with AU-Rate as well. They only source ethically produced pieces and are out to change the jewelry industry for the better.
Where to buy Stackable Rings: AU-Rate Website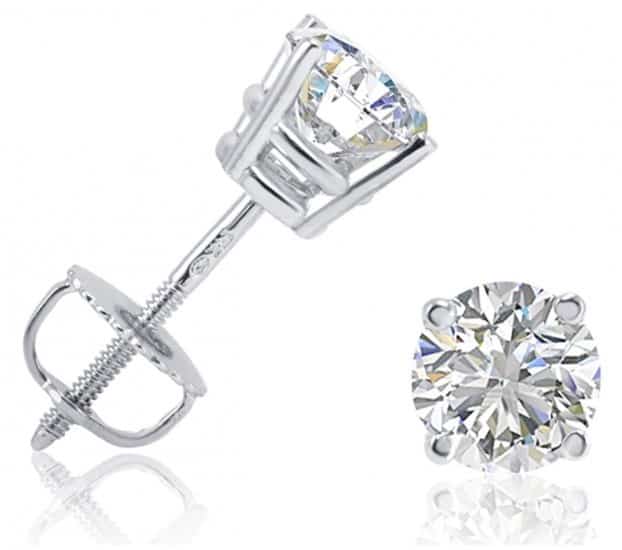 You might also want to consider a set of 1ct round diamond stud earrings in 14k gold. These earrings are ASG certified and have screw backings on them. You can choose between white gold and yellow gold.
The diamonds themselves are not treated or enhanced – they're 100% natural and your gift recipient will get the AGS box, card and tags with it. The earrings have a unique tag number for each stud that's certified for the person you're giving them to.
Where to buy 1ct Round Diamond Earrings: Amazon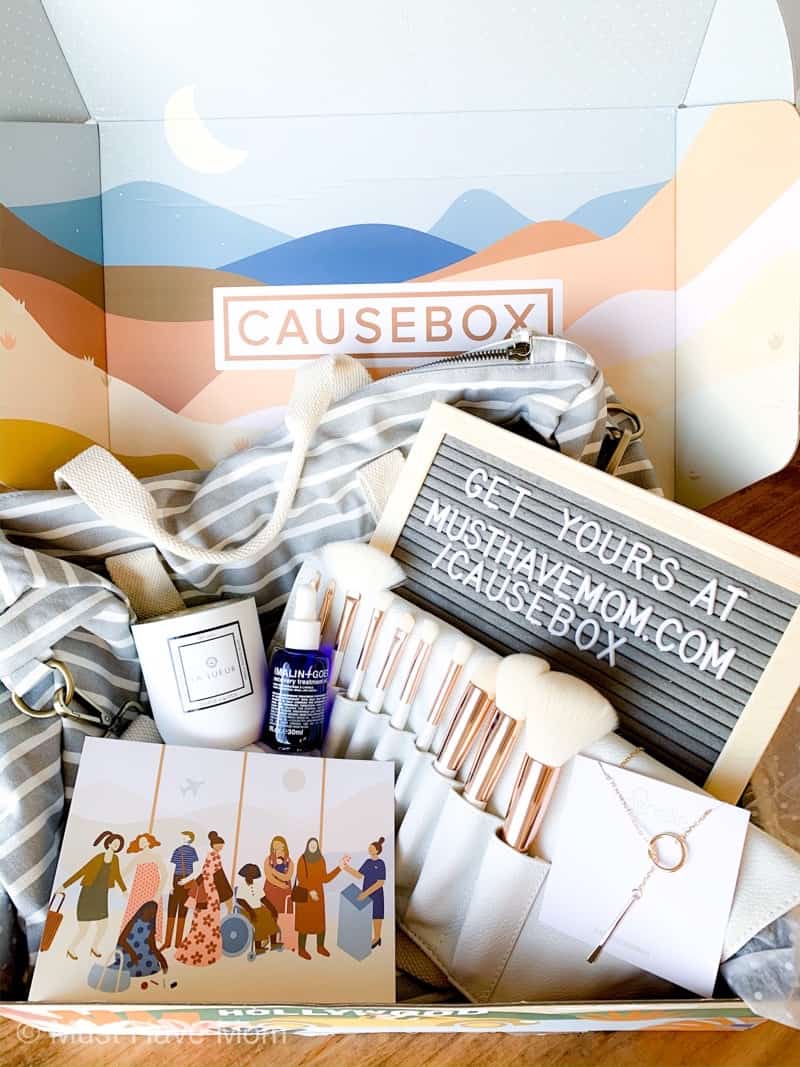 Causebox Subscription Box
The Causebox is my FAVORITE subscription box and for good reason! It's full of ethically sourced products at a steep discount. For just $50 you'll get over $250 in products from Causebox. They have a different box every quarter and it's so much fun to receive the surprises in the mail! Check out this season's Causebox and I guarantee you won't be disappointed with the amazing products inside.
Where to buy Causebox: Causebox Site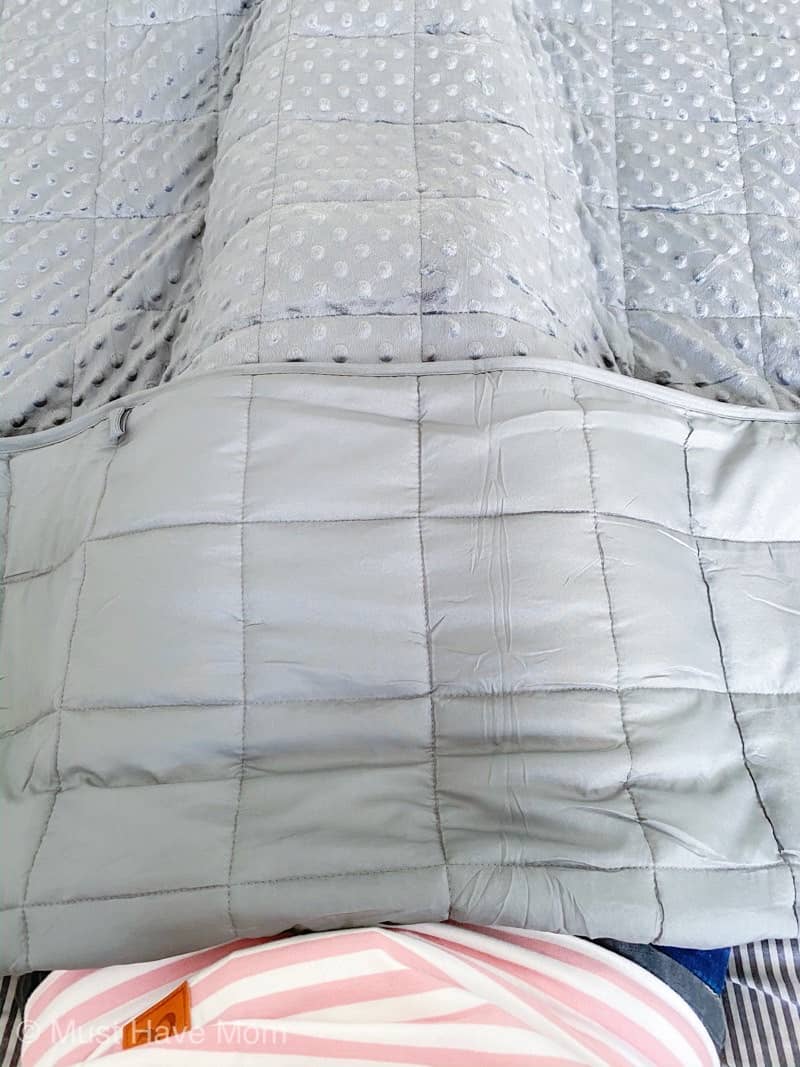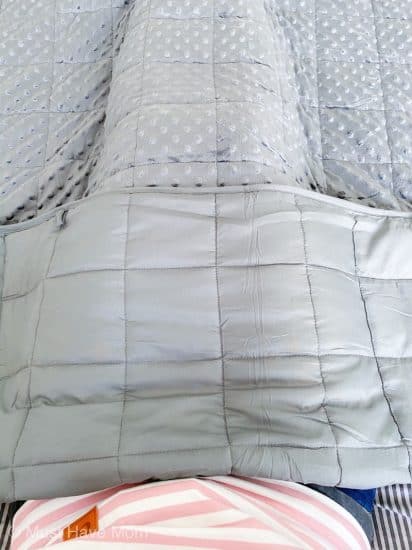 BABO Cooling Weighted Blanket
Give the gift of better sleep to the woman you love. This cooling weighted blanket from BABO is one that I personally love. The minky fabric is so soft and cuddly and the large size covers me completely. It weighs 15 pounds which is just right for sleeping under a heavy blanket that feels like a warm hug. This blanket is ideal for hot and cold sleepers. Now you can use a sleeping blanket all year round with our innovative, dual weather blankets for all seasons. The minky dotted side is great to use on cold winter nights, and the cool bamboo side is ideal for hot summer weather.
Where to buy BABO Weighted Blanket: Amazon
Handbags
Women love handbags. There are some stylish and affordable bags you can gift to the woman in your life. The first is a large chain shoulder tote made by Michael Kors. It comes in many different colors, like merlot, beige, black, pink, white and more!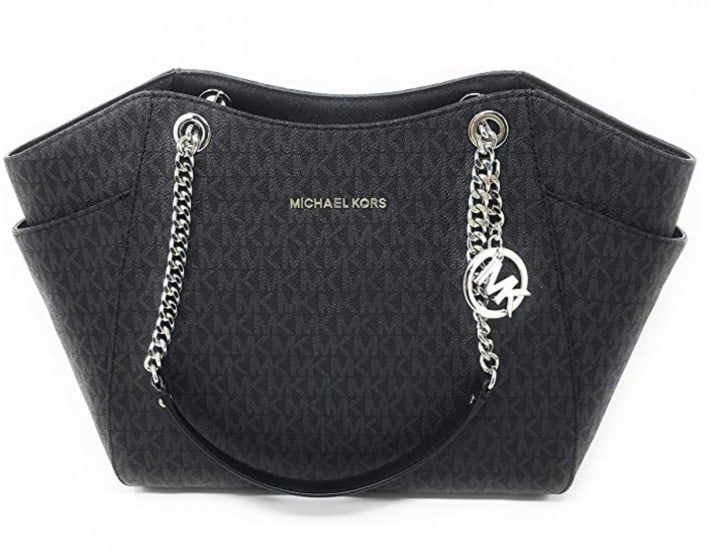 Michael Kors Handbag
This is a double shoulder strap that's 10 inches long. The inside of the bag has four separate slip pockets and one pocket with zippers. There are also side pockets on the exterior. It is a classic handbag that every woman is sure to love! It goes great with fall and winter wardrobes and black is a great color to go with just about any outfit.
Michael Kors is responsible for creating gorgeous fashion accessories and is a well-known name in the fashion world!
Where to buy Michael Kors Handbag: Amazon

Juliette Backpack
The Juliette Backpack is the perfect gift for the jetsetter, busy mom or fashion maven. It's a classic piece that is sure to be perfect for travel and on the go lifestyles. It is made from vegan leather and has adjustable straps. Use it as a purse or extra storage for things as you run errands!
Where to buy Juliette Backpack: Mindy Mae's Market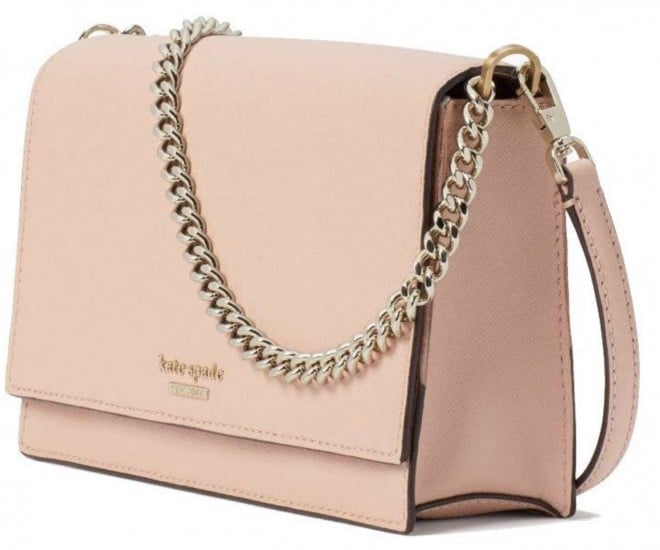 Kate Spade Crossbody Bag
The Kate Spade brand is another popular choice for handbags. You can gift someone the New York Women's Cameron Convertible Crossbody Bag that comes in a variety of solid colors and print designs.
This particular bag is made from Saffiano leather and it has an adjustable 23-inch strap made of leather that can be removed if they choose to use the gold chain instead for a more sophisticated look.
This is a great choice for women who are on the go and who lead busy lives. It will keep their belongings safe and secure with a magnetic front closure and give them the ability to keep their hands free for other things.
Where to buy Kate Spade Bag: Amazon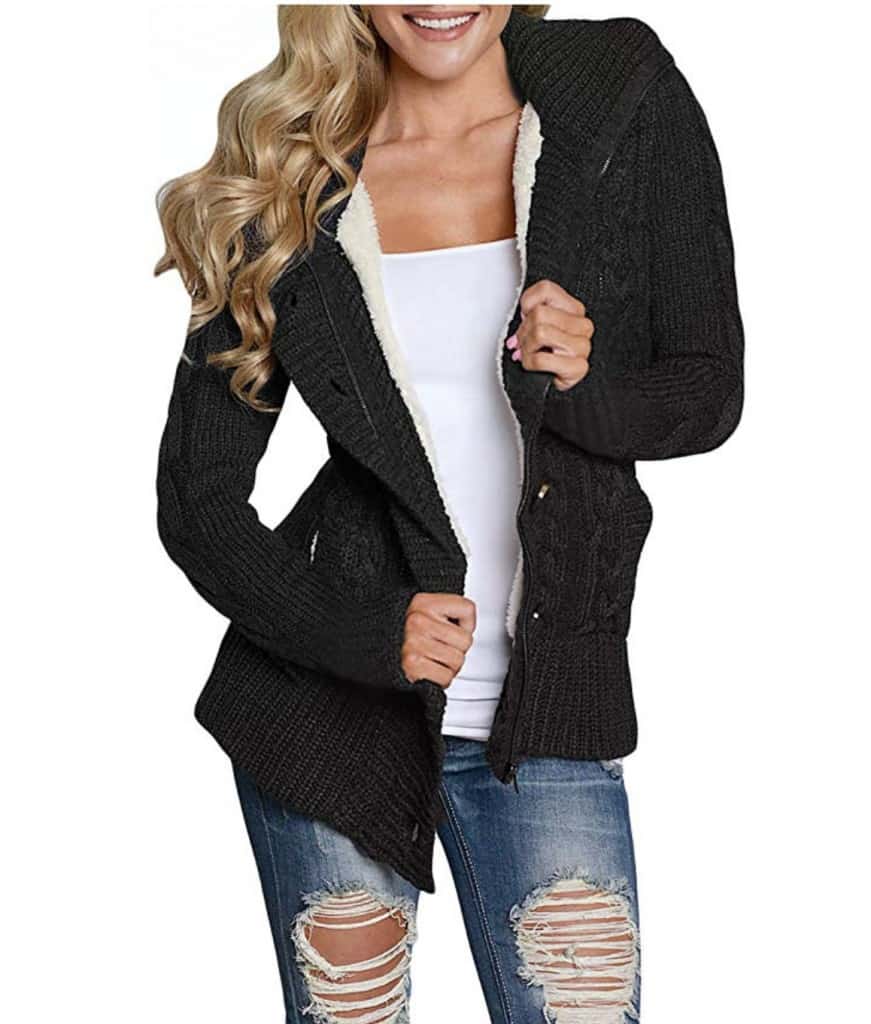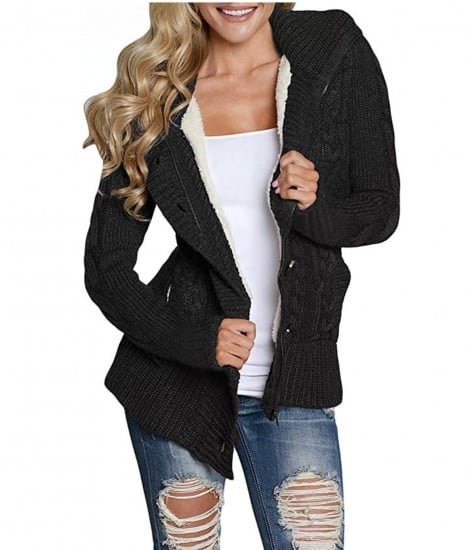 Clothing
Sometimes, the perfect gift to give is an article of clothing. There are many different options here, and the key is to know someone's personal style and size. Never guess about this, because it could get you in trouble! Clothing is one of my favorite gifts to receive! 
Knit Cardigan
One safe bet for just about anyone is a knit cardigan. Sidefeel makes a beautiful women's version of a button cable sweater coat. It comes in a variety of solid colors and print designs perfect for staying warm in a cold winter season.
The cardigan has long cuffed sleeves and a hood attached to it. It comes with a couple of pockets, too. It's durable and cozy for a chilly outdoor occasion but not too hot to wear indoors, too.
Where to buy Knit Cardigan: Amazon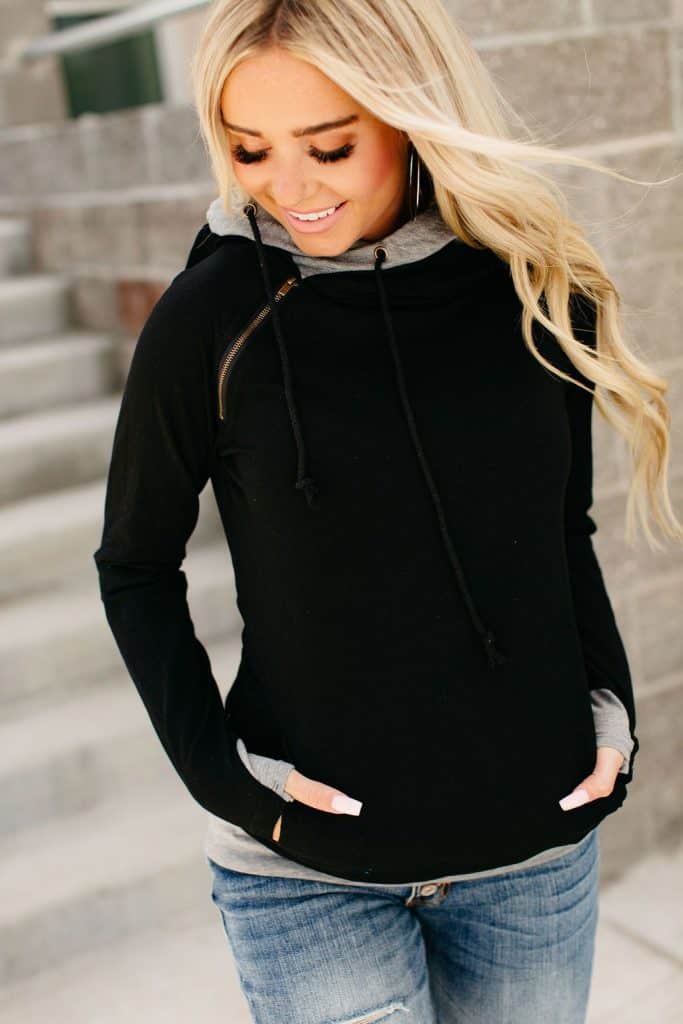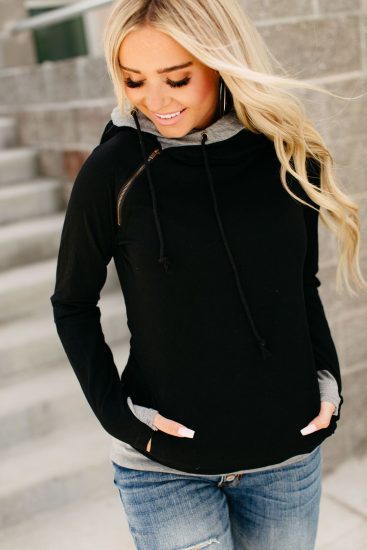 DoubleHood Sweatshirt
This hoodie is anything but basic and is another safe bet to buy for just about any woman on your list! The DoubleHood sweatshirts are my personal FAVORITE hoodies. They fit well, are comfortable and I love the thumbholes in the sleeves. They come in a ton of colors and patterns. Black is a safe color for gifting but if you know the woman's style then go bolder and find a favorite color or pattern!
Where to buy DoubleHood Sweatshirt: Mindy Mae's Market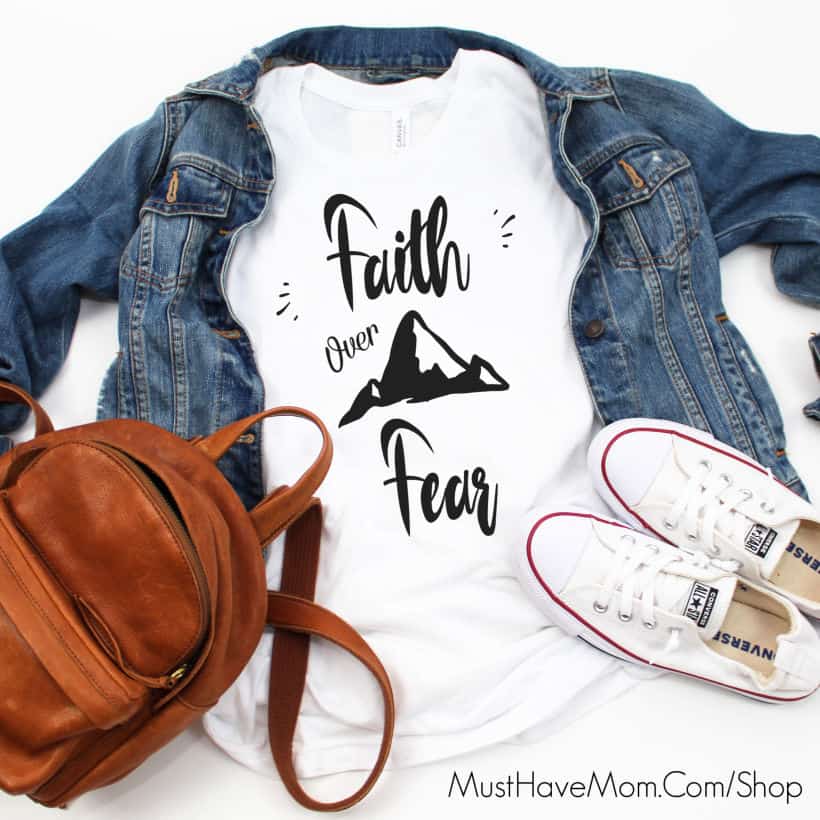 Faith Over Fear Tee
Inspire the woman in your life with this inspiration Faith Over Fear tee. It goes great with anything and is an inspiring quote to help people overcome the battles they are facing! It fits like a well-loved favorite and runs true to size (I am a size 4 and wear a small which fits comfy and not tight).
Where to buy Faith Over Fear Tee: Must Have Mom Shop
Beauty
Beauty items are a must for every woman wanting to be pampered. Even if she isn't a fashionista, she will love spoiling her skin and feeling spa-fresh with these beauty picks!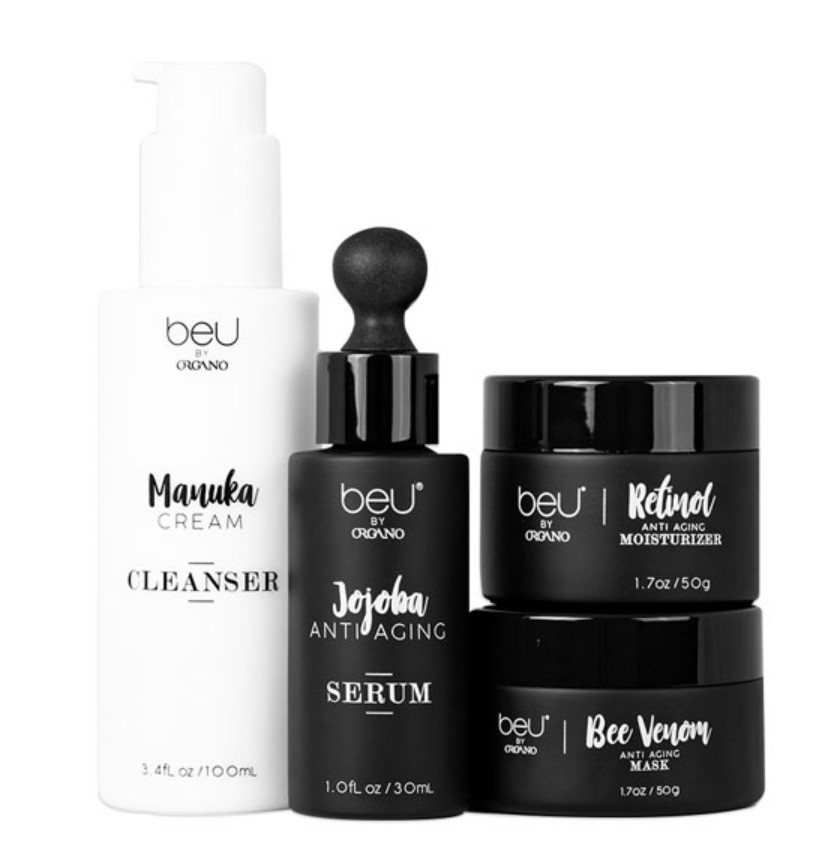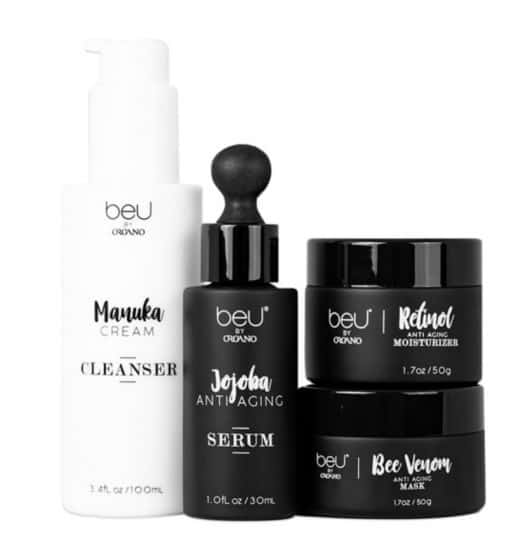 beU 4-pc collection
The beU collection is what I personally use every morning and night to pamper my skin and keep it looking youthful and radiant! It includes:
1 Manuka Cream Cleanser to remove impurities
1 Retinol Anti Aging Moisturizer to diminish the appearance of wrinkles and fine lines
1 Jojoba Anti Aging Serum to prevent damage from free radicals
1 Bee Venom Anti Aging Mask to improve texture
Your skincare essentials for radiant, healthy-looking skin.
Where to buy beU skincare: Organo

Reflect Lip Gloss Trio
Enriched with a blend of natural and organic oils, these three essential glosses deliver a wash of sheer color and promise the perfect amount of shine—not stickiness. They come in the perfect color trio and they feel amazing on your lips. Not only that, but they look incredible too! Made with clean ingredients and thoughtful formulas, the C'EST MOI lip gloss trio over-delivers.
Where to buy C'EST MOI Lip Gloss Trio: C'EST MOI Site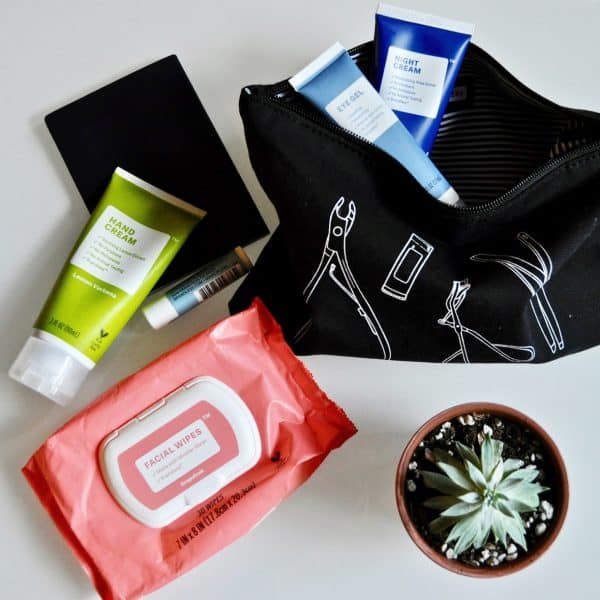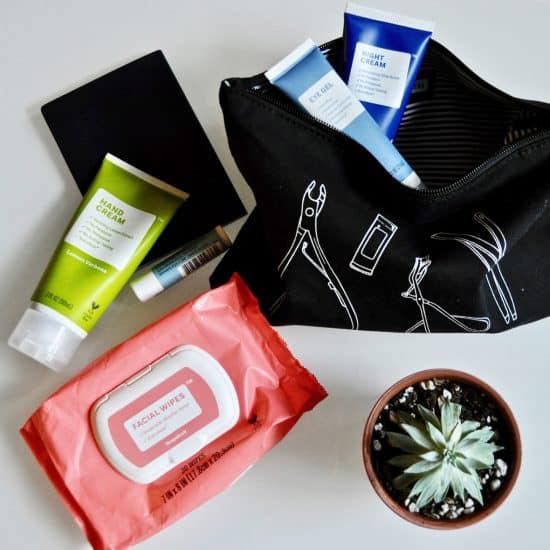 Clean Beauty Bundle
Perfect for the traveler or anyone who loves clean beauty products! This Clean Beauty Bundle makes air travel and road trips a breeze. Meets 3-1-1 TSA guidelines. Keeps all your favorite necessities handy and ready to go. The set includes:
• Depuffing Eye Gel
• Night Cream
• Makeup Removing Grapefruit Facial Wipes
• Lemon Verbena Hand Cream
• Cosmetic Bag
• Mineral SPF 15 Lip Balm, Coconut
• Aluminum Free Lavandin Deodorant
Where to buy Clean Beauty Bundle: Brandless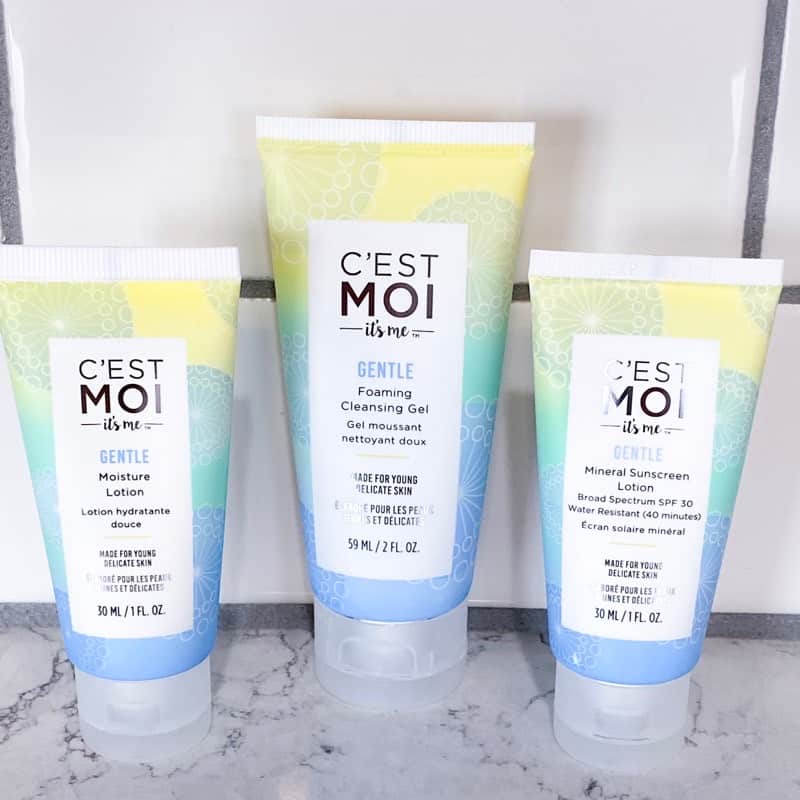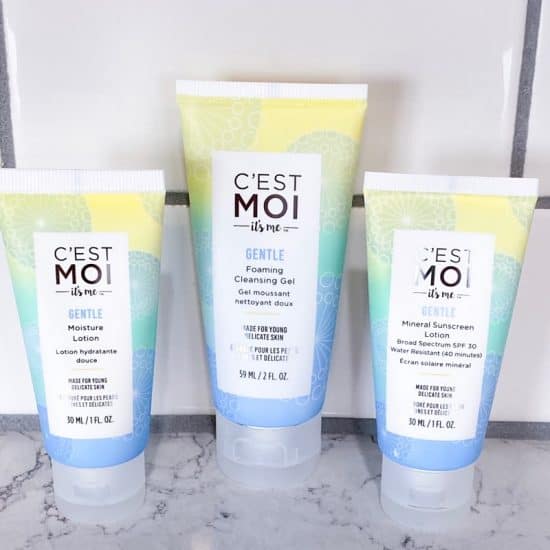 3 Step Gentle Skin Care Set
Three simple fragrance-free essentials make this gentle skin care set a must-have for delicate skin. This daily 3-step regimen consists of Gentle Foaming Cleansing Gel, Gentle Moisture Lotion, and Gentle Mineral Sunscreen SPF 30—everything you need to help cleanse, hydrate and protect your complexion. This set delivers clean beauty and beautiful skin!
Where to buy 3 Step Gentle Skin Care Set: C'EST MOI Site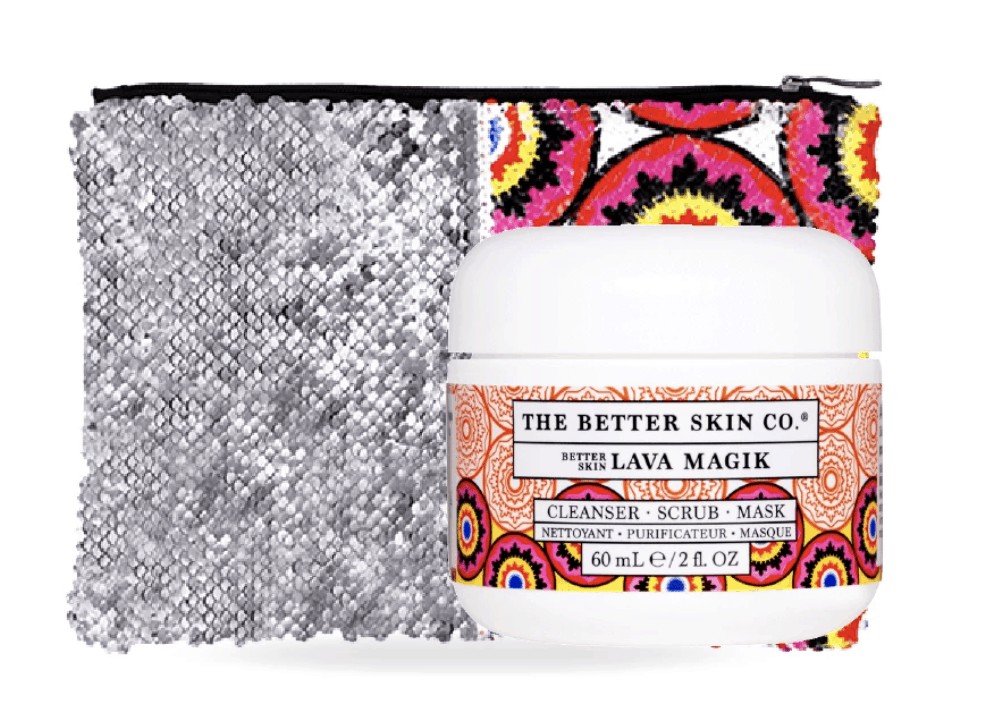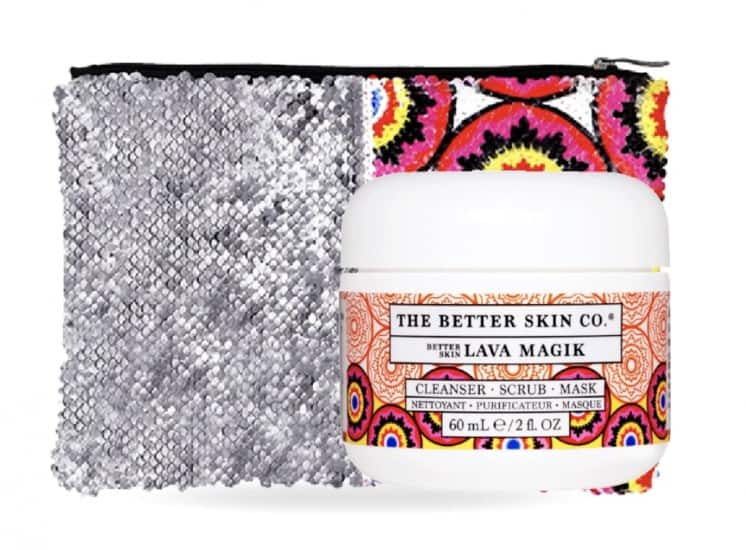 Stocking Surprise Lava Magik + Silver Bag
Winner of Drugstore Beauty Awards and highly rated, this Lava Magik is packaged in a gorgeous silver patterned sequin makeup bag. A triple threat 3 in 1: Cleanser, Exfoliator, and Mask. Lava Magik works to give the skin a more radiant and youthful appearance. French Lava wrapped in nourishing calendula, grapeseed, cucumber, and chamomile. This 3 in 1 product is your secret weapon!
Where to buy Lava Magik + Bag: The Better Skin Co.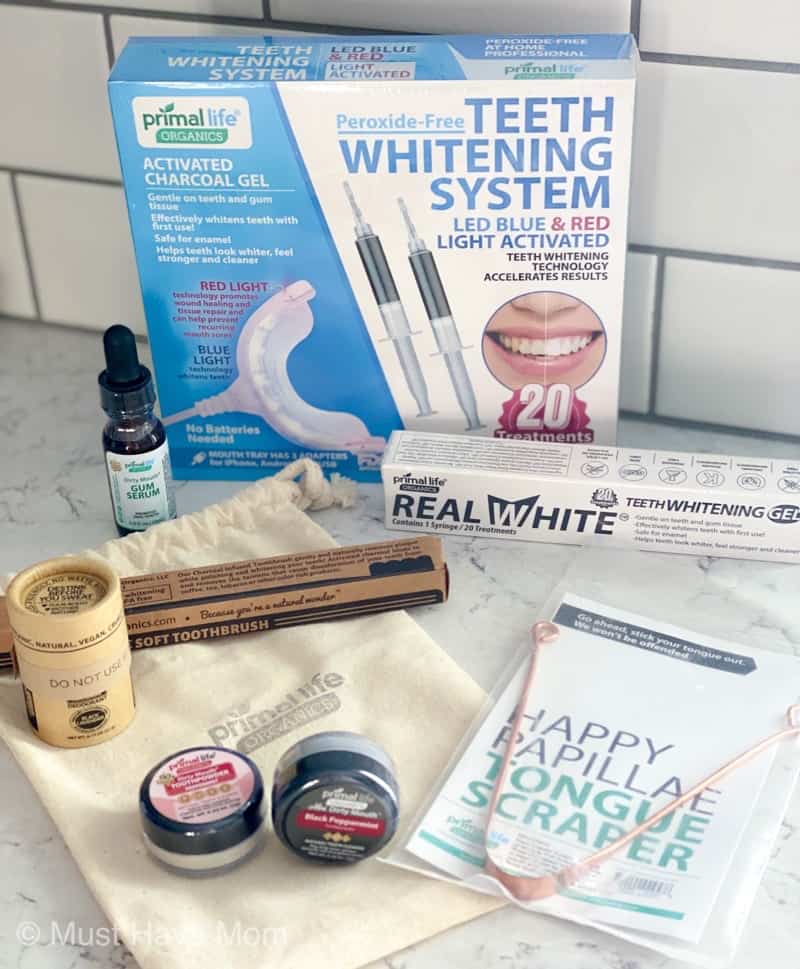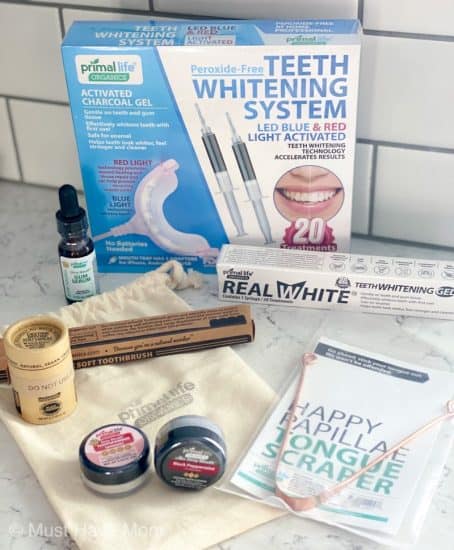 Natural Teeth Whitening Kit
The desire for whiter teeth has led many people to use whitening strips that contain toxic chemicals, including the same stuff that is found in commercial floor cleaner.
Primal Life Organics created this non-toxic solution with our whitening system that utilizes activated charcoal gel and light therapy without the use of peroxide and other bleaching agents.  Our whitening tray plugs directly into your phone so you can use it while on the go and it gets the job done in 10-20 minutes a day!
Effectively removes stains from coffee, tea, red wine, berries, smoking and other foods that cause discolorations of the teeth. 
Where to buy Natural Teeth Whitening Kit: Primal Life Organics 
Shoes
Not everyone can buy shoes as a gift, but you may have some people in your life who they'd be perfect for – so why not splurge on them? Your first option would be for someone who needs a good athletic shoe.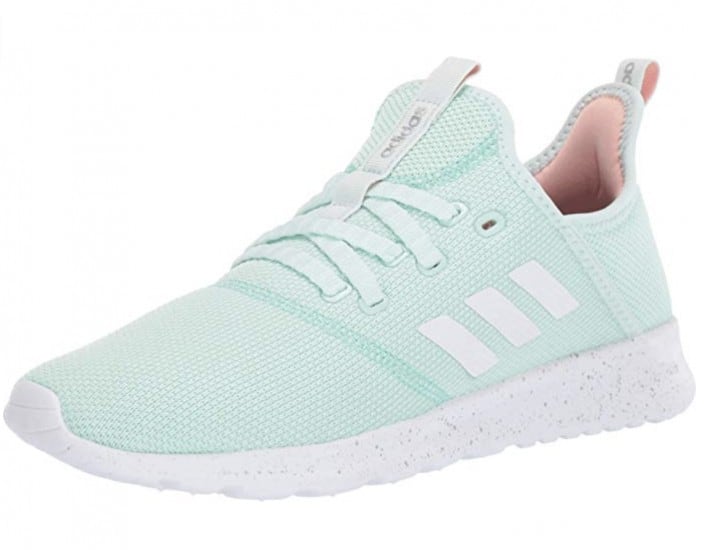 Adidas Cloudfoam Pure Running Shoe
The Adidas Women's Cloudfoam Pure Running Shoe is the right choice for someone who likes to walk, jog or run as their physical activity. It has incredible cushioning that will keep their feet comfortable all day.
The shoe is breathable and the liner molds to the foot to help support them and cushion their soles as they walk. It has a synthetic sole and the design is modern and innovative.
Where to buy Adidas Cloudfoam Shoes: Amazon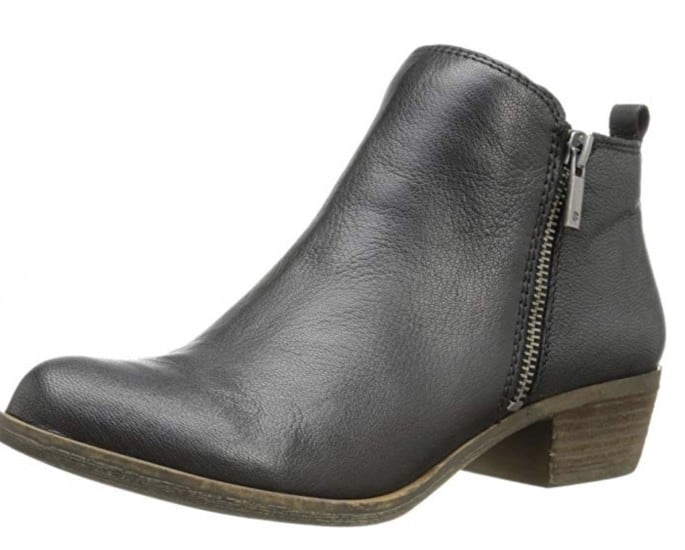 Lucky Brand Ankle Bootie
Another shoe you might want to gift is an ankle boot. Lucky Brand has a Women's Basel Ankle Bootie that's made of 100% imported leather. It has a rubber sole to keep the person wearing it steady and short heels measuring 1.25 inches.
This particular pair of boots comes in many colors and is perfect for any occasion – walking, dancing and more. It has a loop to help her pull the boot on and zippers on the sides for a snug, yet comfortable fit.
Where to buy Lucky Ankle Bootie: Amazon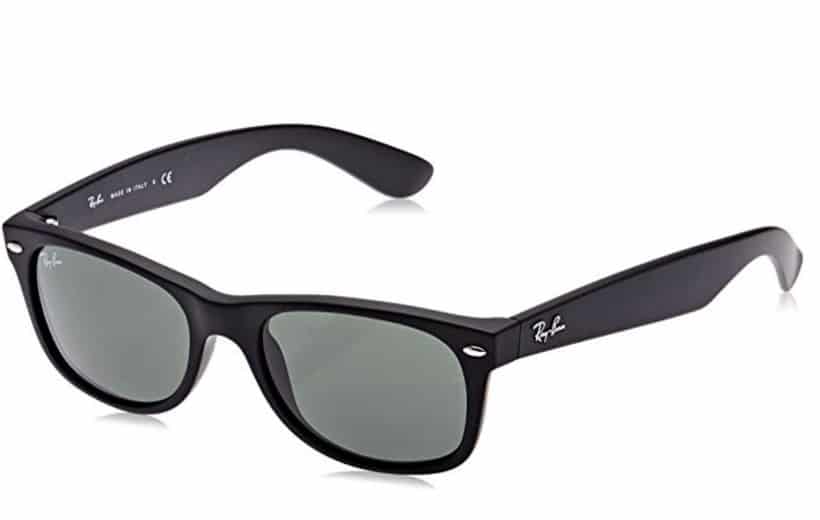 Sunglasses
One accessory that both men and women appreciate is a good pair of sunglasses. There are all kinds of neat additions to fashion these days, like the Ray-Ban imported Wayfarer Sunglasses. They're unisex, so they're fitting for both men and women – and they come with the crystal lenses with UV protection that so many people love.
These glasses are resistant to scratches and help keep your eyes free from strain while you're outdoors. The lenses are nestled in durable nylon frames (which come in a variety of color options) that are light, yet strong.
Where to buy Ray-ban Sunglasses: Amazon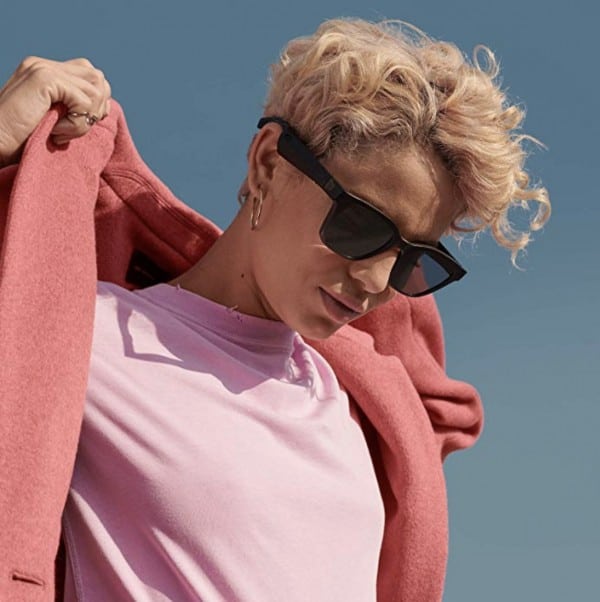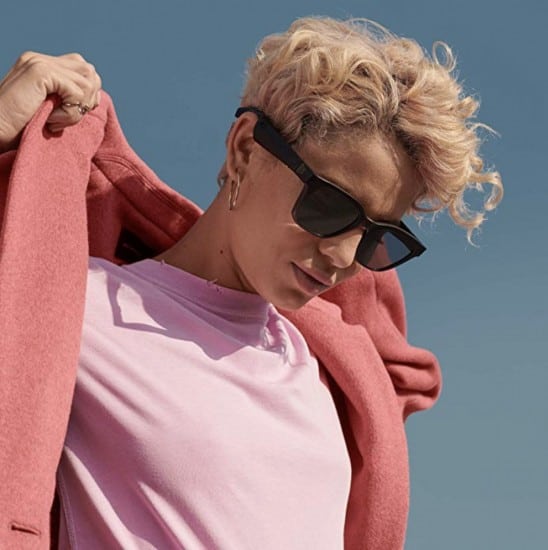 Bose Frames Audio Sunglasses
You can get these with a variety of plastic lens colors that block around 99% of the UVA and UVB rays. The cool thing about these sunglasses is that they have built in Bose speakers that play sounds for you, but pretty much keep things quiet for those around you.
Because it's an open-ear situation, you're not drowning out everything around you, which keeps you safe and aware while still getting to enjoy your music. You can also use them to make calls through a Bluetooth app.
Where to buy Bose Frames Sunglasses: Amazon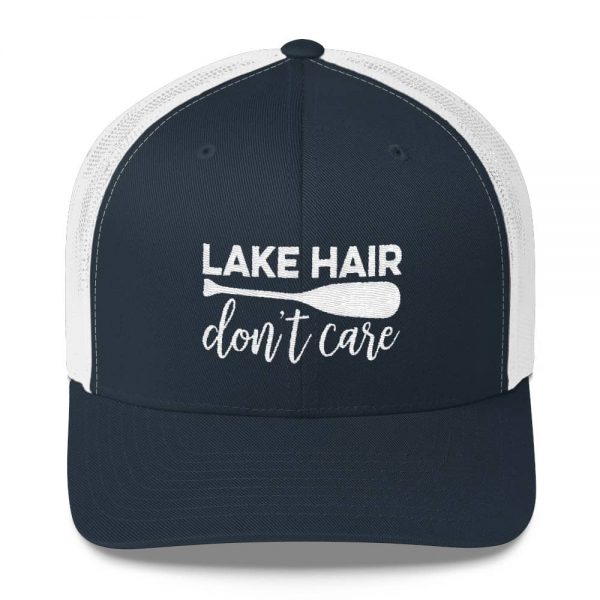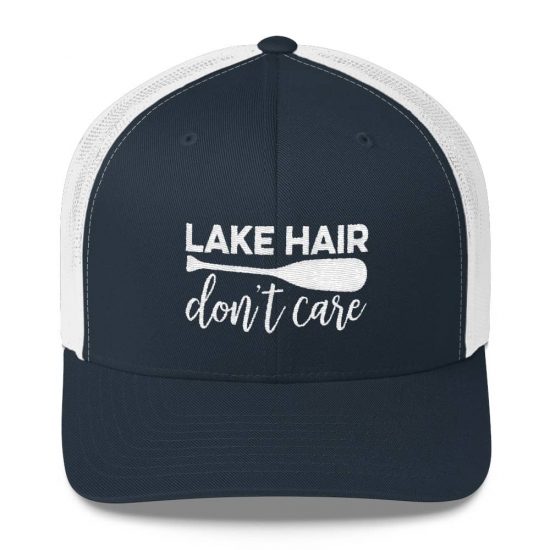 Hats
Sometimes you have someone on your list who could use a good hat! Hats are perfect for rainy days, days when you don't want to fix your hair or sunny afternoons on the lake. 
Lake Hair Don't Care Hat
If the woman on your list loves lazy days on the lake or fast rides on the boat then this Lake Hair Don't Care hat is just what she needs! Shield your face from the sun and keep your hair from blowing in your face with this trendy hat. It fits great and looks fabulous on anyone!
Where to buy Lake Hair Hat: Must Have Mom Shop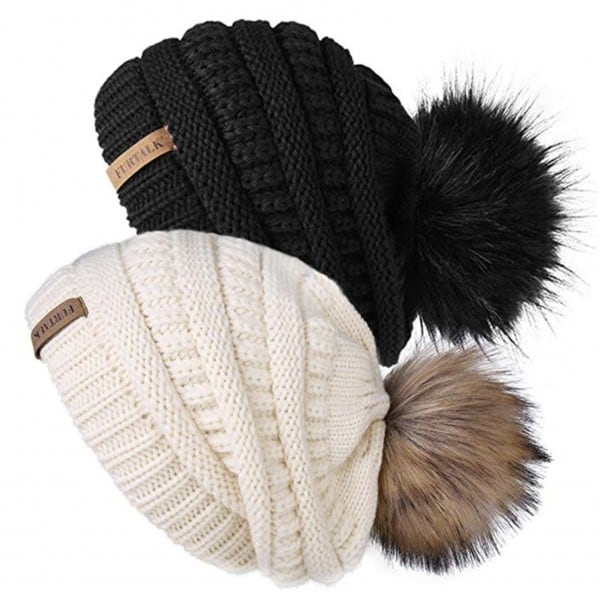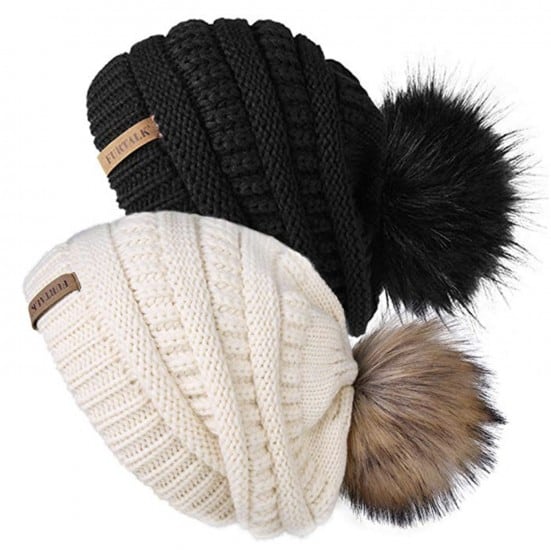 Knit Slouchy Beanie Hat
If you have cold weather on the horizon then these knit slouchy beanie hats are just what she needs! In stylish and trendy colors and patterns, she will love keeping warm in this cozy hat. Since one size fits all this hat is something you won't have to worry about nailing the correct sizing on!
Where to buy Slouchy Beanie: Amazon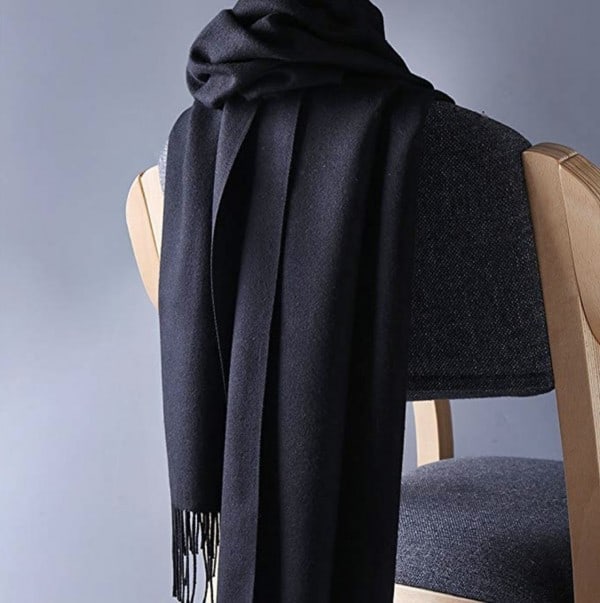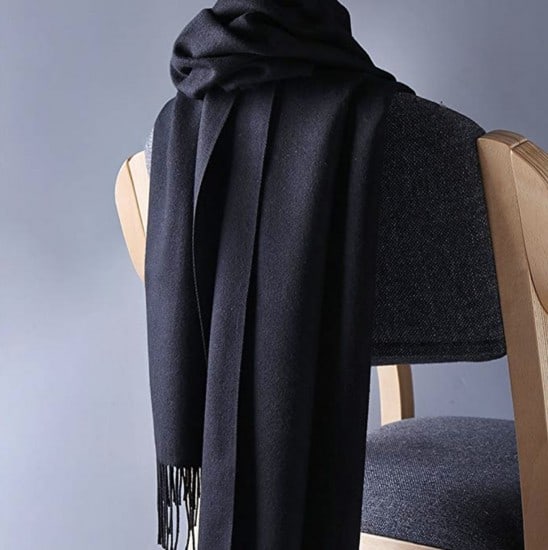 Scarves and Wraps
A nice scarf or wrap would make the perfect gift for someone special in your life. You can get these on a budget or as a luxury item.
This Women's Pashmina Shawl, Wrap, Scarf by Ohayomi is the perfect accessory for changing temperatures. This is solid cashmere and comes in 21 different color choices. It's not full Cashmere – coming in at only 30%, with 70% polyester being the other material – but it's extremely soft and smooth, so most people probably won't be able to tell a difference.
This is an extra large wrap, measuring 78 x 28 inches – and it's a unisex design to appeal to both men and women alike. It's also appropriate for all adult ages – from young adult to senior citizen.
Where to buy Pashmina Shawl: Amazon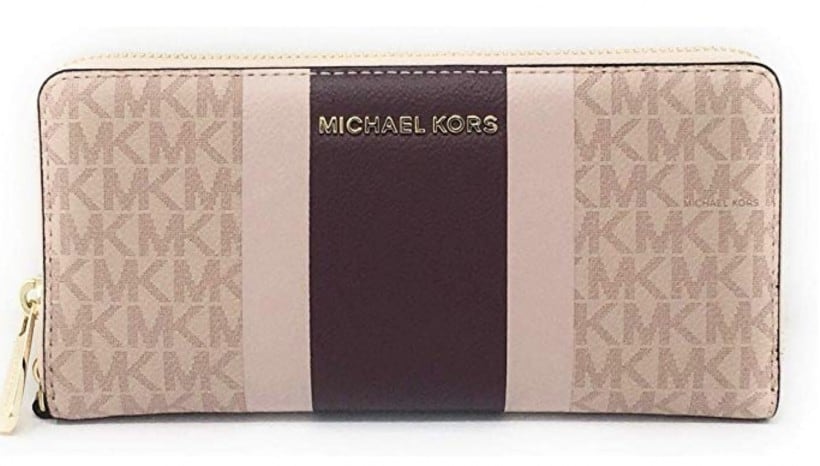 Wallets
When it comes to carrying money, cards and other items, a good wallet is essential. You might want to buy one as a gift for someone whose wallet has become too worn down.
Michael Kors Wristlet
Michael Kors has a gorgeous one called the Women's Jet Set Travel Continental Wristlet. This comes in a variety of solid colors and print designs – from soft pink to black to eye popping red and more.
It's made of leather with a zipper closure and 3 slip pockets. There are many card slots and a window for the ID card. The wallet measures approximately 8 x 4 x 1 inches and it has a 7-inch hand strap in case she wants to just carry the wallet and not have it in her purse.

Where to buy Michael Kors Wristlet: Amazon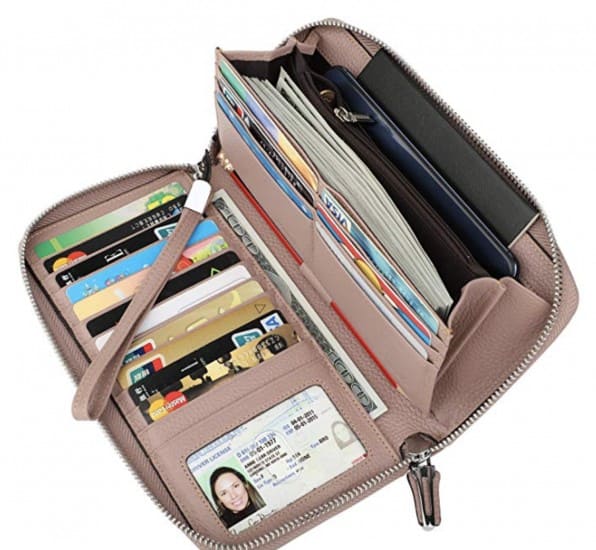 RFID Blocking Real Leather Wallet
I have this wallet (I received it as a gift!) and I absolutely ADORE it. It zips shut to be used as a wristlet so it is easy to grab from my big purse and just run into the store with my wallet clutch. It holds all my credit cards, cash, gift cards, coins and more. With tons of pockets for storage and easy organization, this is the best wallet for women in my opinion! Plus, it's made from real leather and has RFID blocking capabilities so your identity won't be easily stolen!
Where to buy Real Leather Wallet: Amazon
No matter which of these gifts for her you decide on, she is sure to love it because it comes with thought and care from you! This collection of gifts for women are our very favorite picks which we have tested out and fallen in love with. We know the woman on your list will love them too!
Pin Gift Guide For Women
Pin our gift guide for her so you can find it anytime you need to buy a gift for that special lady on your list!