How to Pick the Best Locks for Your Home
This post was sponsored by the Builders Hardware Manufacturers Association as part of an Influencer Activation for Influence Central and all opinions expressed in my post are my own.

We just finished a gorgeous remodel of our home and there is one element that I bet none of you have thought of. If you are embarking on a home renovation or purchasing a new home then don't get started until you read this!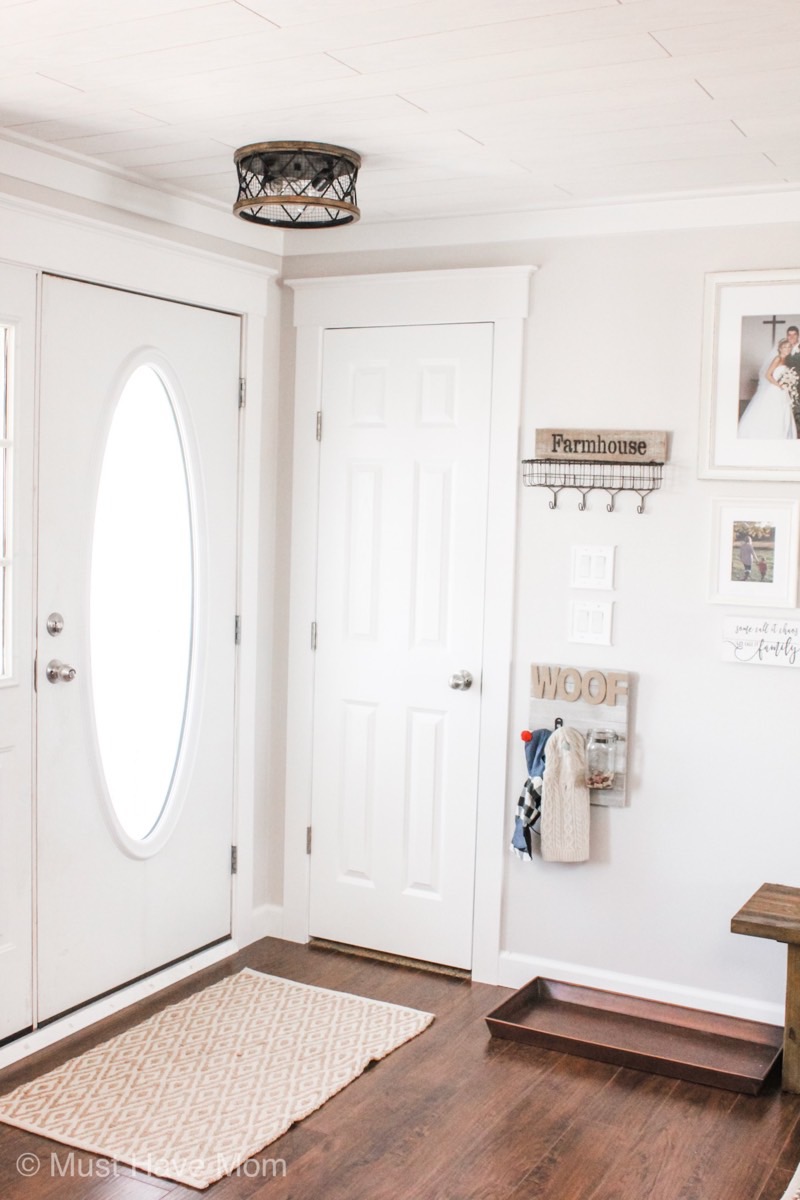 When buying a new home, what is one of the first things you do? Pick out rugs, new furniture, bedding? For us, we always buy new locks. Locks are your first line of defense when keeping your family protected, but often we don't put that much thought into them. How do you know you have picked the best locks for your home?
I have a secret weapon to make sure I have found the best locks to help me feel more secure in my home. BHMA Certified® locks have been tested for security, durability, and finish. Each BHMA Certified lockset and deadbolt is rigorously tested in each of these categories based on industry standards that set progressive levels of performance requirements for residential hardware.
If a product is capable of meeting the specific performance requirements for security, durability, and finish, it is given a C (Good), B (Better), or A (Best) rating in each category, based on how it performed during each testing phase.
We enjoy traveling and split a lot of our time between our home and lake house. Keeping both places protected for my family and our pets is so very important to me. I need to know that no matter where we are, our belongings and homes are secure. This all starts with picking out the best BHMA certified locks for the door.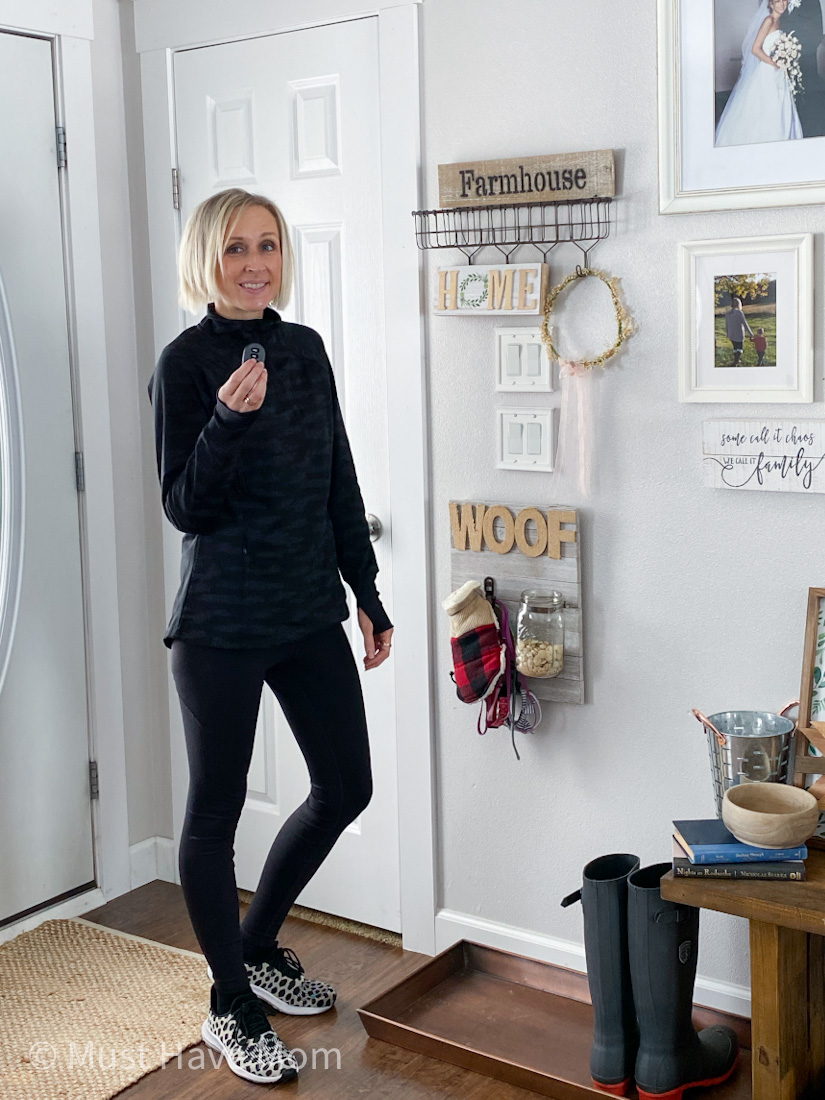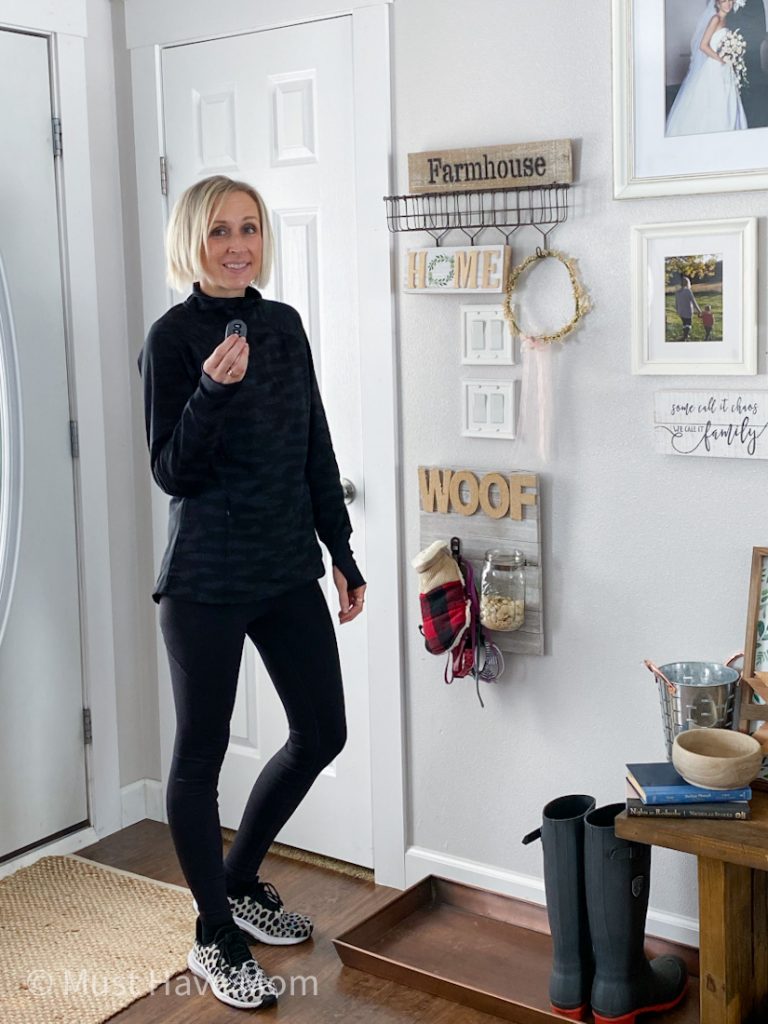 What is BHMA?
The Builders Hardware Manufacturers Association (BHMA) is the only organization accredited by the America National Standards Institute (ANSI) to develop and maintain performance standards for door hardware. Any product bearing the BHMA Certified® Secure Home™ label has been tested and audited according to these standards—the highest in the industry—to ensure product quality.
What do the Ratings Mean?
Security is how well a lock or deadbolt can withstand impact, whether from a possible intruder or extreme weather conditions.
Durability is how well a lock or deadbolt functions after repeated, long-term use. It also measures how well a lock or deadbolt operates with excessive weight on the door.
Finish is how well a product can withstand sun exposure, humidity, saltwater, dew, and even the oils in our hands – all of which can cause the covering of a lock or deadbolt to soften, peel, discolor or corrode.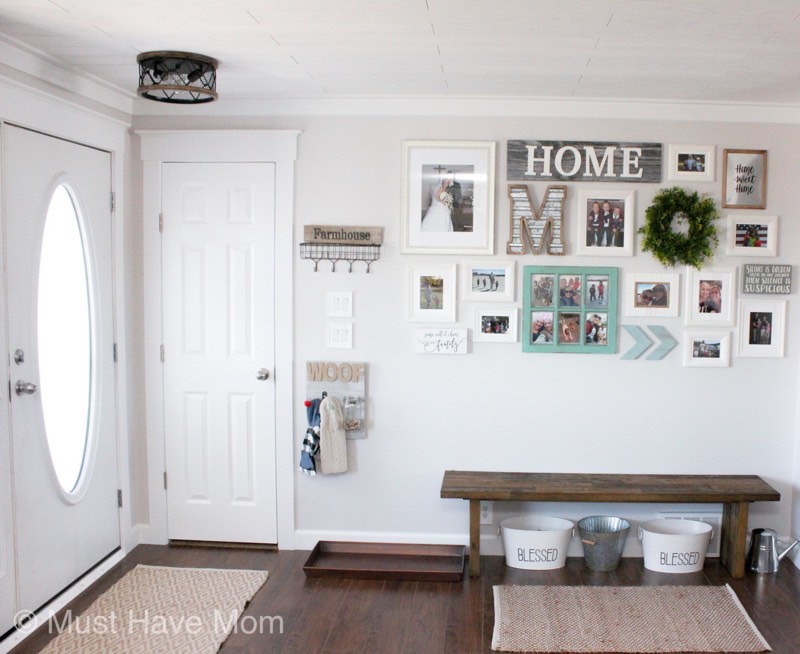 This is our front entry where we redid the entire room from floor to ceiling (yes we redid the ceiling!). When planning this area I wanted something functional and beautiful. I wanted guests to be able to enter the room and have a place to sit and remove their shoes. A closet for their coats to be stored away inside and buckets for hats, mittens and scarves since we live in Minnesota and it seems to be cold more than it is warm. Part of planning this space was also making sure we had quality locks that would hold secure and keep me, my children and our pets protected.
How to Pick the Best Locks for Your Home
Where and how the lock will be used determines which rating system you want to look for. In high traffic areas such as the front door, I feel more secure with a Best rating for all three categories. With other doors, I focus on a Best rating for finish and I don't need as high of marks in the other categories. This label infographic may help.
It is no surprise that I love the farmhouse look. I am kind of obsessed with the whole farmhouse style. I am happy to say that I have been able to find some BHMA certified locks that help protect my family and our home, while they do not skimp on the style that I love.
Best Locks for Your Home Video
Now that you know what the ratings mean, how to use the BHMA Certified® Secure Home™ label, and what it looks like, you can add it to your list of items you need to address in your home renovation or new home purchase!