5 Less Expensive Shakeology Alternative Shakes
Looking for a less expensive Shakeology alternative? I have compiled my personal favorite Shakeology alternatives that are comparable in ingredients to Shakeology, but cost a lot less.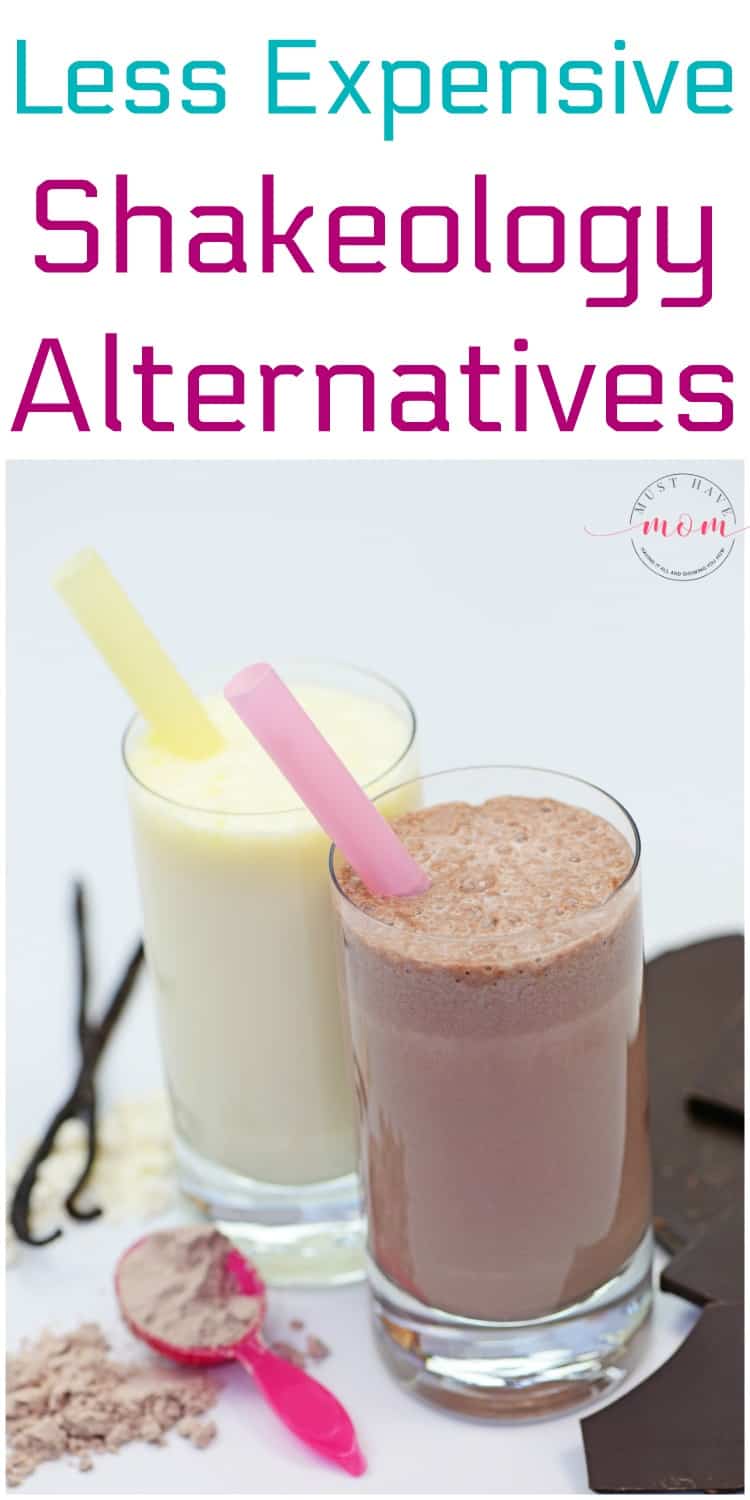 Beachbody's 21 Day Fix has taken the fitness world by storm. One thing they really push is their Shakeology protein shakes that are packed with superfoods and vitamins. They really are an important addition to your workout and diet regimen, however, many people are turned off by the high cost of Shakeology. I have compiled a list of my personal favorite Shakeology alternative shake options that carry the same type of benefits as Shakeologoy, but without the price tag.
Shakeology Alternative
I found that following the 21 Day Fix diet plan really helps with my weight loss. Simply working out and not changing your diet will not yield the same results. I incorporate 21 Day Fix recipes like my favorite 21 Day Fix pizza recipe and this 21 Day Fix ranch dressing, along with substituting some meals with a protein shake. I just can't bring myself to pay the high price of Shakeology so I did a lot of research and taste testing to find the best Shakeology alternative that is comparable in nutritional benefits.
First, let's take a closer look at Shakeology so we can know how the Shakeology alternative options stack up against it. Here is a breakdown of what you'll find in Shakeology:
$4.33 per serving
140 calories
17 grams of protein
4 grams of fiber
7 grams of sugar
13 grams total carbohydrates
Probiotic blend
Superfood blend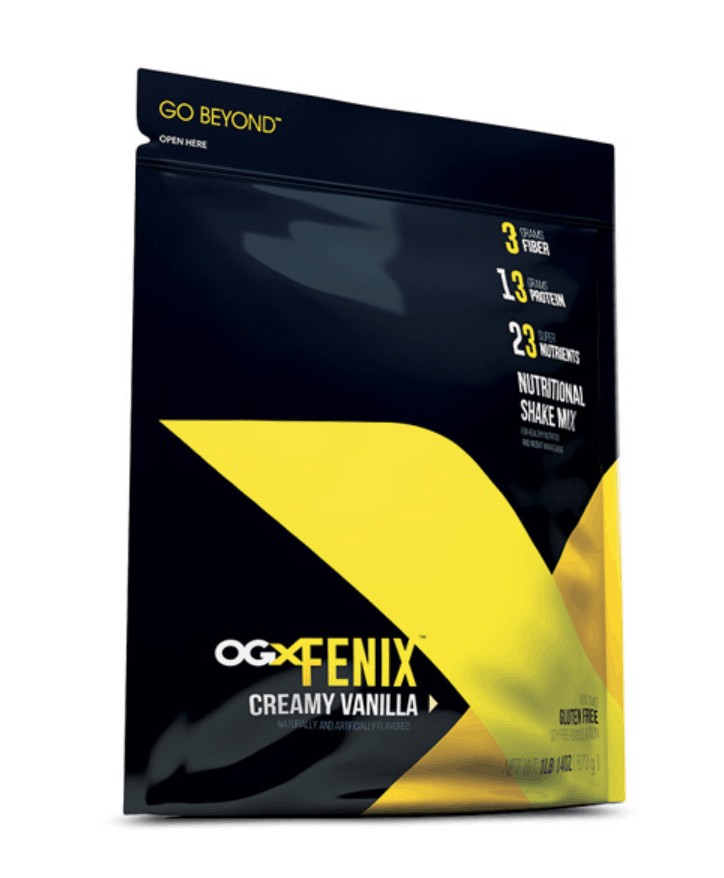 Shakeology Alternative OGX Fenix:
Shakeology costs $4.33 per serving. At $2.27 per serving, OGX Fenix beats out Shakeology in cost and adds the added benefit of Ganoderma in the shakes. This made my list of picks because it combines a concentrated whey protein along with vitamins, minerals, prebiotic fiber and Ganoderma mushroom with very little sugar and non-GMO ingredients. For the price, it packs a lot of benefits! Ganoderma is from the Reishi mushroom and is an adaptogen meaning it helps each person's body in the ways they need it most. From clean, long-lasting energy to blood pressure regulation to weight loss, the benefits are numerous and well-studied. The taste is great too! The vanilla tastes like Birthday cake and the chocolate tastes like a Wendy's frosty. There is no chalky texture or bad aftertaste either which is a MUST for me! Here is the breakdown of OGX Fenix:
$2.27 per serving
110 calories
13 grams of protein
3 grams of fiber
7 grams of sugar
11 grams total carbohydrates
Gluten-free
Contains Ganoderma
Non-GMO
You can buy OGX Fenix in chocolate or vanilla here from my stock or online here.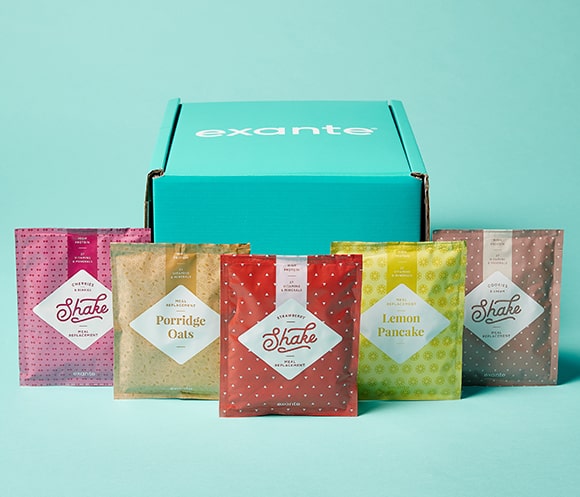 Shakeology Alternative Exante:
Shakeology costs $4.33 per serving. At $1.70 per serving Exante beats out Shakeology in cost by a long shot. This made my list of picks because it has no added sugar and supports the immune system, hair & skin health, cognitive function, protection against oxidative stress and many more benefits. For the price, it packs a lot of benefits! The taste is great too! They have a large variety of flavors and you can buy them in single serve packets so you can get a variety of flavors, instead of just one flavor for the entire month. That's a huge added benefit over Shakeology. Here is the breakdown of Exante:
$1.70 per serving
210 calories
17 grams of protein
4 grams of fiber
14 grams of sugar
21 grams total carbohydrates
27 Vitamins and Minerals
Exante Coupon Code
I have negotiated an exclusive Exante discount for my readers too! Use Exante coupon code MUSTHAVEMOM35 to save for 35% off meal replacements (individuals and boxes of 7)! Code expires 12/31/19. If you choose the Exante 2 or 4 week plans you can also use Exante discount code MUSTHAVEMOM5 for an additional 5% off (stack with the other code). The 5% discount expires 3/31/19.
Read my full Exante Diet review here and see what they have to offer for meal replacement shakes and bars.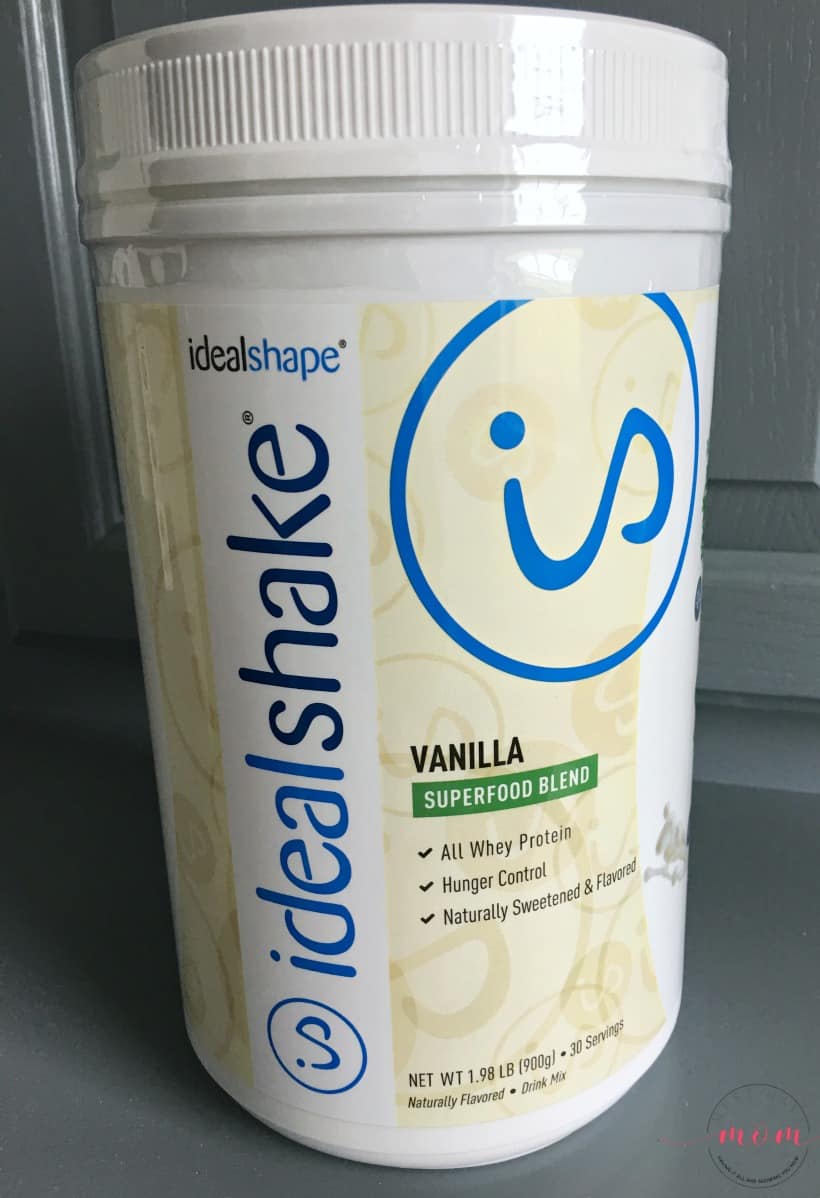 Shakeology Alternative IdealShake:
At $1.67 per serving, IdealShake also beats out Shakeology in cost by a long shot. IdealShake made my list of picks because their superfood blend packs a big punch and each serving contains only 1 gram of sugar, far less than Shakeology or the other Shakeology alternative options. The taste is great! The superfood blend shakes come in vanilla or dark chocolate. They have tons of other flavors in their regular IdealShakes and you can add their IdealGreens superfood blend to any of those for the added superfood benefits! Here is how the superfood blend breaks down:
$1.67 per serving
110 calories
12 grams of protein
5 grams of fiber
1 gram of sugar
11 grams total carbohydrates
IdealShape Digestive Enzyme Blend
IdealShape Superfood Blend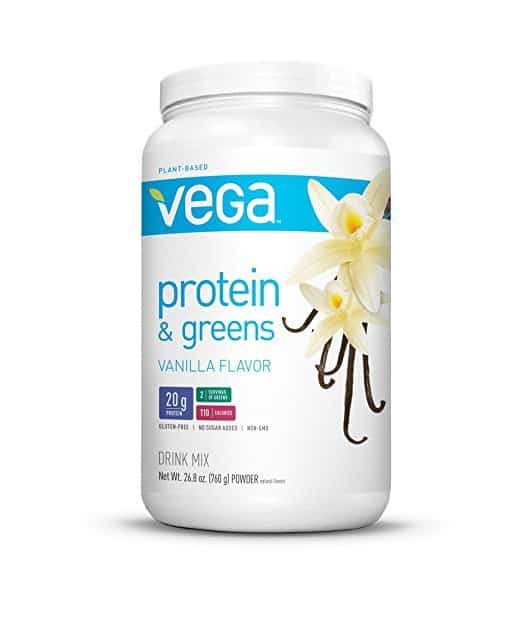 Shakeology Alternative Vega Protein and Greens:
At just $0.91 per serving, Vega offers a lot of punch for the price. Plus, if you order it on Amazon you can clip the online coupon when ordering your first container and save 20%. Vega carries a big advantage over other Shakeology alternatives in that it is certified Non-GMO, which the others are not. At just 6 grams of total carbohydrates and 2 grams of sugar, it also beats out Shakeology and others.
$0.91 per serving
110 calories
20 grams of protein
1 gram of fiber
2 grams of sugar
6 grams total carbohydrates
no Probiotic blend

Veggies and greens with ingredients like spinach powder, organic kale powder, and broccoli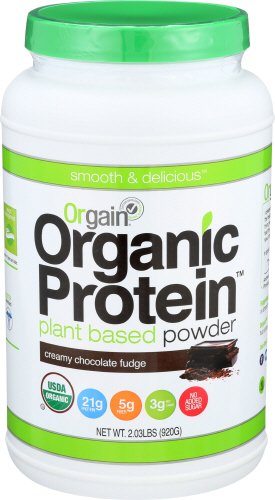 Shakeology Alternative Orgain Organic Protein:
At $1.10 per serving you get an organic protein shake with just 1 gram of sugar and an impressive 21 grams of protein. This is my husband's favorite Shakeology alternative. He loves the chocolate flavor. It's a bit too green-tasting for me, but the organic ingredients make up for the taste. Orgain organic protein powder is Gluten Free, Kosher, Vegan, Non-GMO, and Soy Free. Here is how it breaks down:
$1.10 per serving
150 calories
21 grams of protein
5 grams of fiber
1 gram of sugar
13 grams total carbohydrates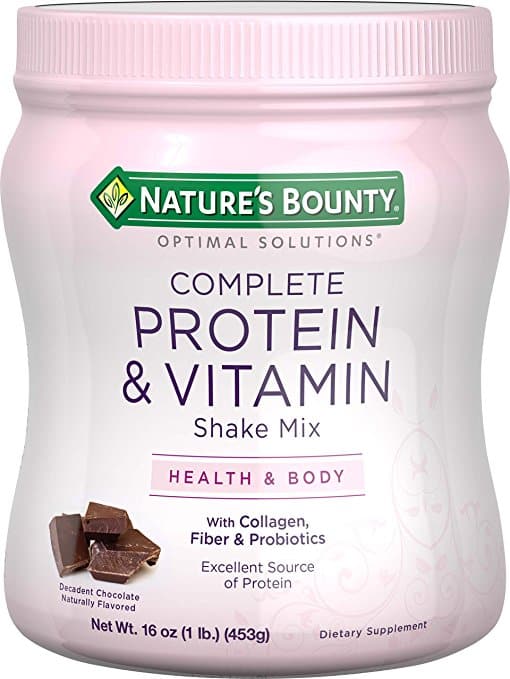 Shakeology Alternative Nature's Bounty:
At $0.88 per serving Nature's Bounty protein shake is the least expensive Shakeology alternative. It's also the best tasting protein shake of the bunch in my opinion. The vanilla flavor tastes like cake batter to me. I love it! I typically add fruit and almond milk to it and blend it with some ice. The one drawback for me is that it is not Non-GMO and while many of the other Shakeology alternatives aren't non-GMO, I prefer a non-GMO option. Here is how it stacks up:
$0.88 per serving
110 calories
15 grams of protein
6 grams of fiber
2 grams of sugar
11 grams total carbohydrates
Probioguard proprietary probiotic blend & digestive enzyme blend
Vitamin Mix
All five of these Shakeology alternatives are great options. They each carry different benefits and are all comparable to Shaekology's protein shakes. Adding a protein shake to your diet and exercise routine can improve your results. I have found it to drastically improve my overall results and reduce the number of calories I eat in a day. Give them a try and see which less expensive Shakeology alternative is your favorite. I'd love to hear which one you like best so leave me a comment and tell me!
Protein Snacks:
Another quick tip I have to help you achieve better results from your workout and diet plan is to add protein bars in place of unhealthy snacks. Snacking can be a big downfall in following a healthy diet, but choosing the right snacks can set you up for success. Try one of these Weight Watchers 1 point snacks for a healthy snack or add a protein bar.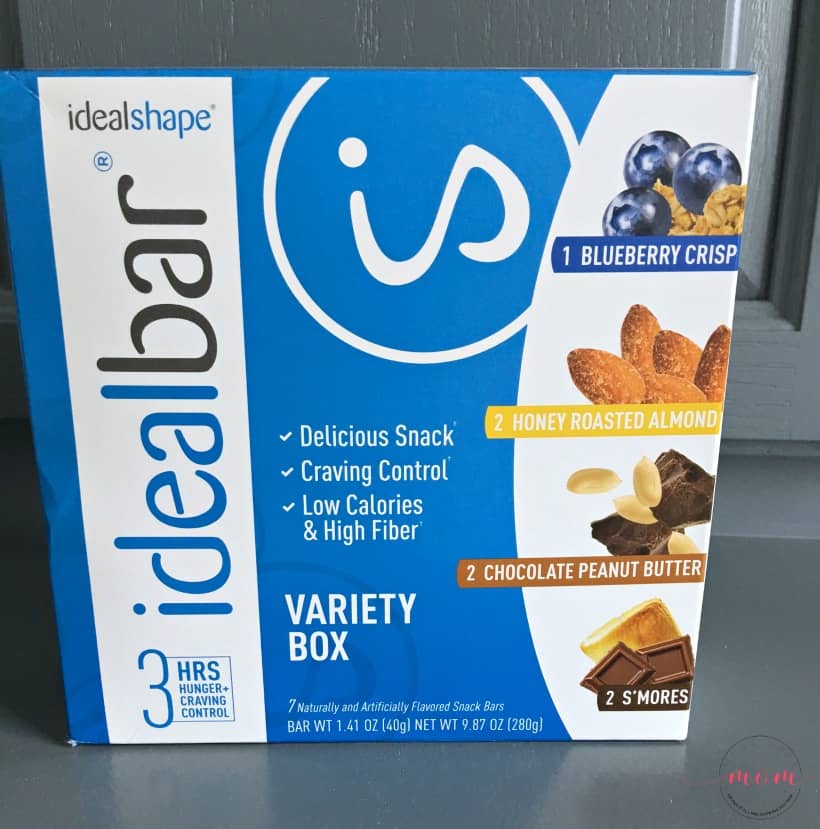 The IdealBar protein bars are one of my favorites. The S'mores flavor is amazing! IdealBar is a tasty, hunger-blocking snack bar that will help you curb hunger and satisfy cravings while you're on-the-go or at home, so you can lose weight and feel full. The IdealBar comes in delicious flavors like:
With 10 grams of protein and 20% of your recommended daily intake of 24 vitamins and minerals, this bar has the nutrients your body needs for energy to make it through the day. All of this, and only 7 grams of sugar and 140 calories. This bar is perfect for your weight loss goals.
Exante has a great variety of protein bars and snacks. With a great variety of flavors, such as toffee, nut & raisin or strawberry jam and yogurt, there are plenty to choose from! They are tasty too! Replace up to 3 of your usual meals a day with Exante meal replacements, all enriched with over 22 vitamins and minerals, are high in protein and rich in fiber. With just 200 calories per serving, Exante can help you reach your body's recommended daily intake of essential nutrients to achieve fast effective weight loss.
I hope this breakdown of less expensive Shaekology alternatives helps you find a protein product that you can afford and that will help you reach your health and fitness goals. Leave me a comment and tell me which one is your favorite!
Where to Buy Shakeology Alternatives: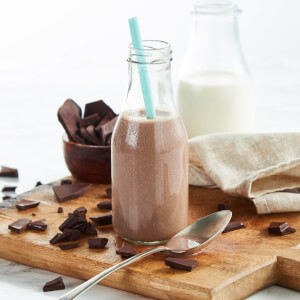 Exante Protein Shakes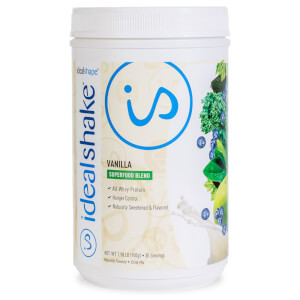 Vega Protein and Greens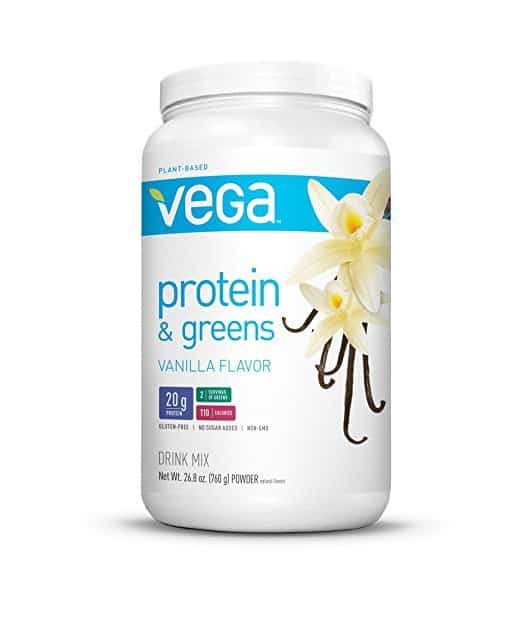 Vega Protein and Greens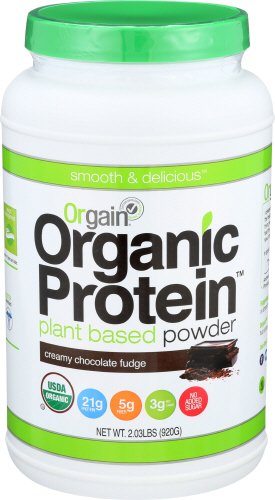 Orgain Organic Protein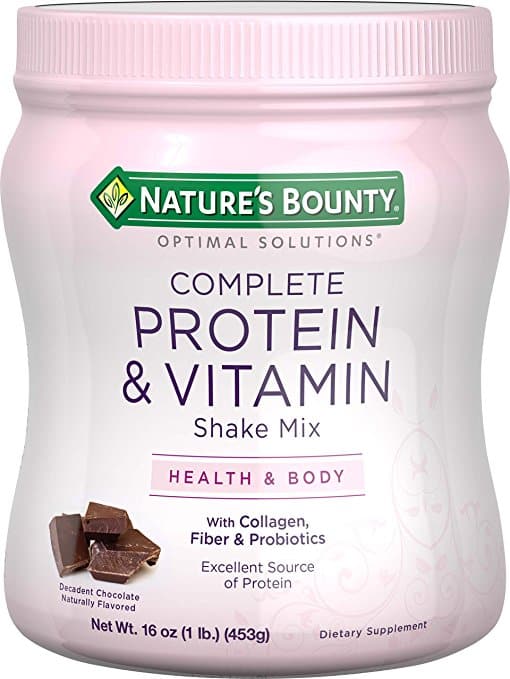 Nature's Bounty protein shake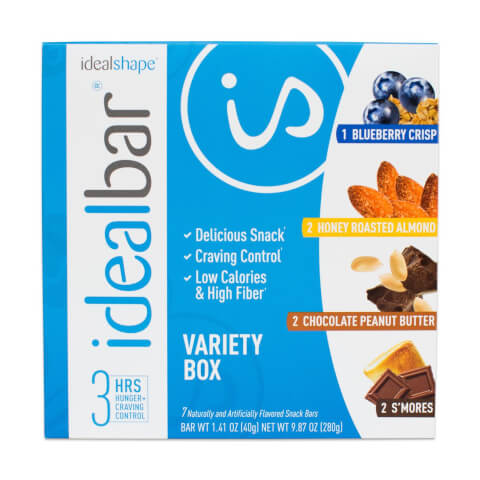 IdealBar Protein Bar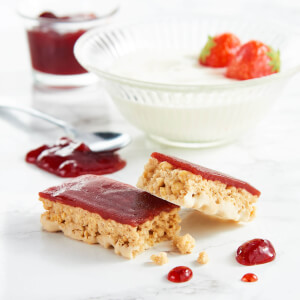 Exante Meal Replacement Bar

Pin these Shakeology Alternatives: