NeoCell Super Collagen +C Review | Secret Hack To Grow Your Nails!
This is a sponsored post written by me on behalf of NeoCell. All opinions are 100% mine.
We've all heard that collagen is a beauty secret and can help us grow strong nails, lustrous hair, have youthful skin and even help contribute to healthy joints, but is that all true? Does collagen work? I tried it and now I'm sharing my NeoCell Super Collagen +C review so you can see the results and decide for yourself!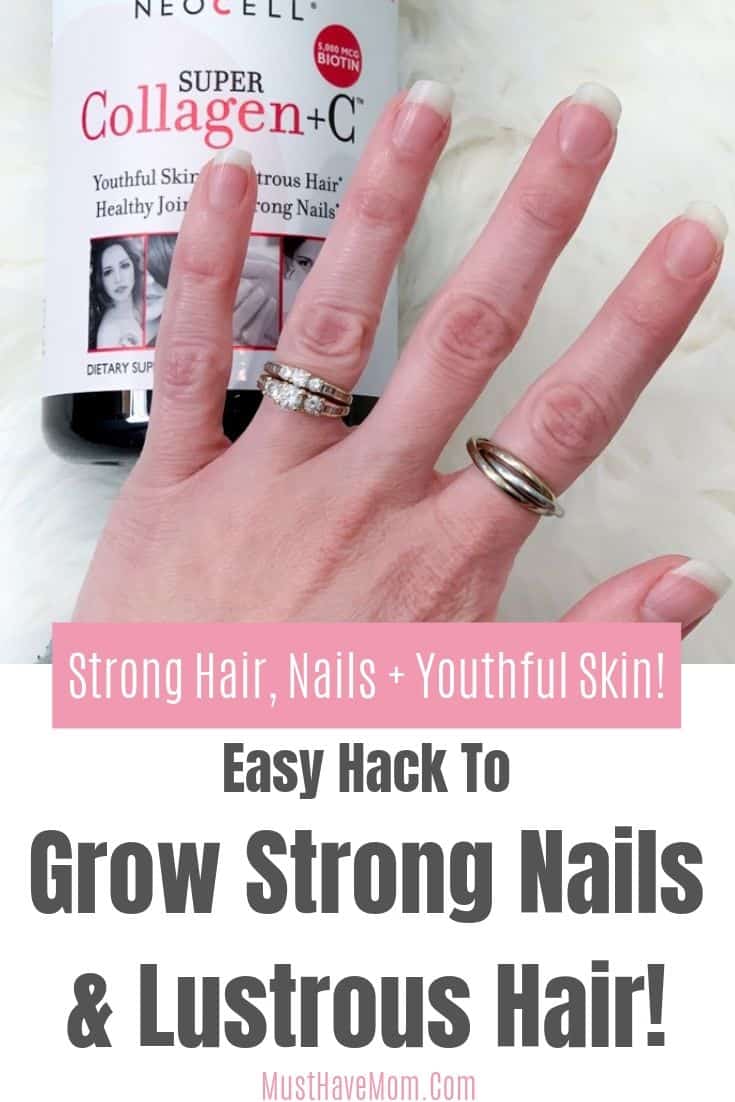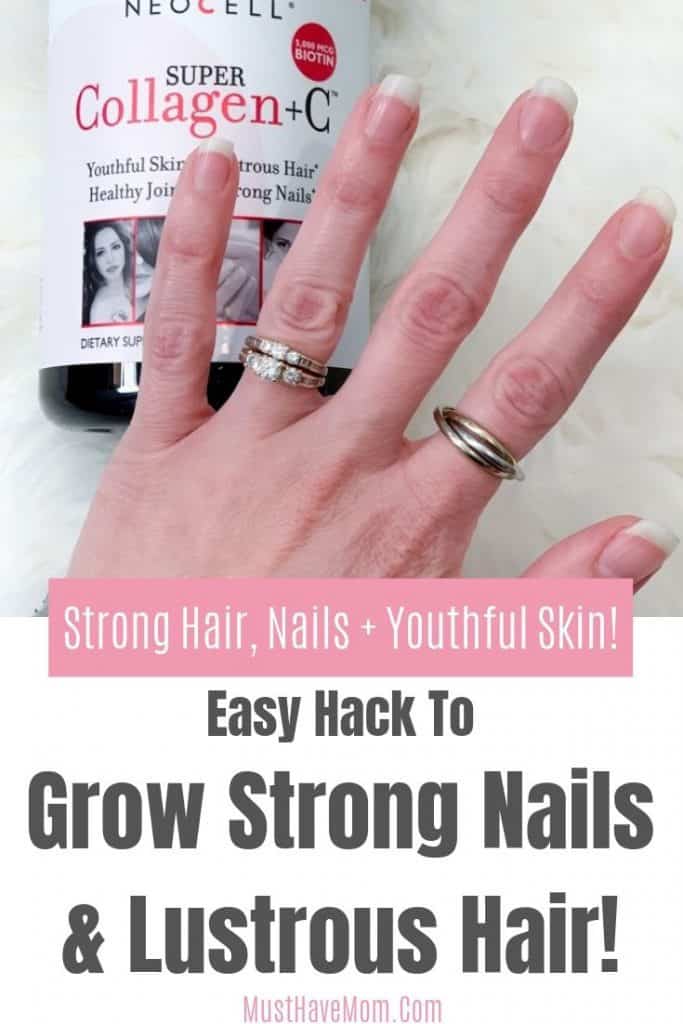 There's no denying that we're putting our bodies under more and more stress. From our everyday careers and exposure to an increasing number of chemicals. It seems like for some, the aging clock is ahead of schedule. You can often see it in your hair, nails, joints and skin. For me, it was my nails. They've seen better days and I wanted to do something about it immediately. After some extensive research, I learned about a wonderful thing called collagen.
Turns out, this stuff helps a LOT.
The Beauty of Collagen
Collagen is found in our bones, muscles, skin and tendons. As we age, our bodies produce less and less of it. The only logical thing we can do is supplement our bodies with more of it over time. When you do, it can:
Make your skin look more bright, radiant, and youthful

Encourage healthy joint function

Improve the look and strength of your nails

Reinforce the strength of your hair and even make it more flexible
To be honest, I'm surprised I didn't know this information before. Once I learned collagen can make my nails stronger, I went on a mission. I hopped in my car and drove to the local Sam's Club to see what I could find.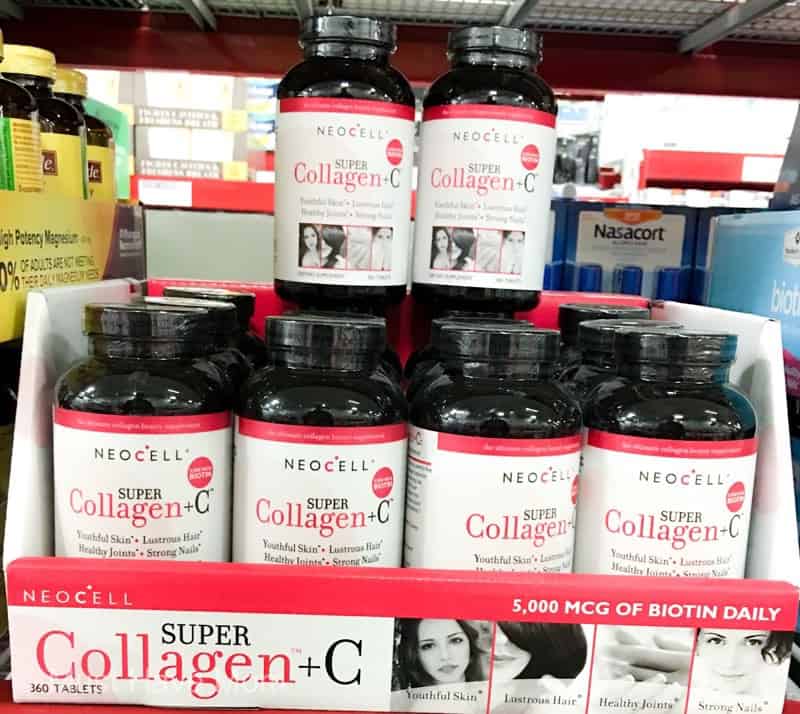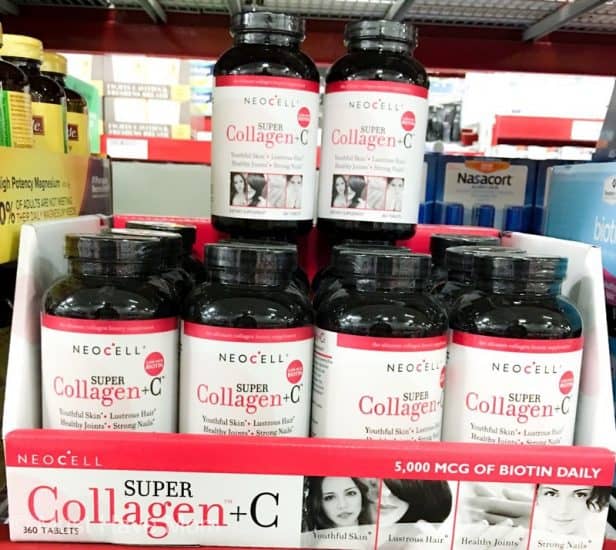 My NeoCell Super Collagen +C Review
After only a few minutes of looking, I stumbled upon NeoCell Super Collagen +C . Before I invested my hard earned money into this product, I went online to read some NeoCell Super Collagen +C reviews. Turns out, NeoCell is very well known. They've been in business for many years, with an extensive list of supplements, powders and creams. It gave me peace of mind knowing I'm not buying some "private labeled" subpar product.
Here Are My Results
After taking 6 tablets daily (recommended dose), I noticed IMPRESSIVE results. My nails felt stronger and grew much faster. While I wasn't paying attention before as to how fast my nails grew, it was hard to ignore after only 3 weeks of taking this. Just look at them! : )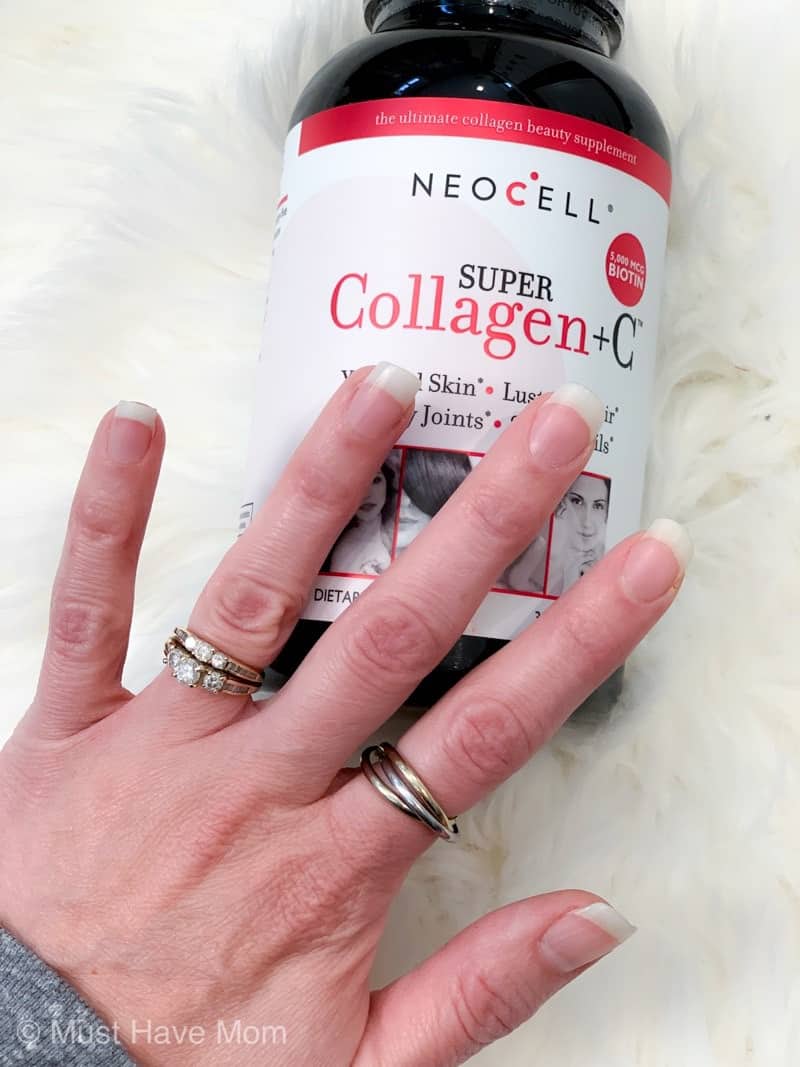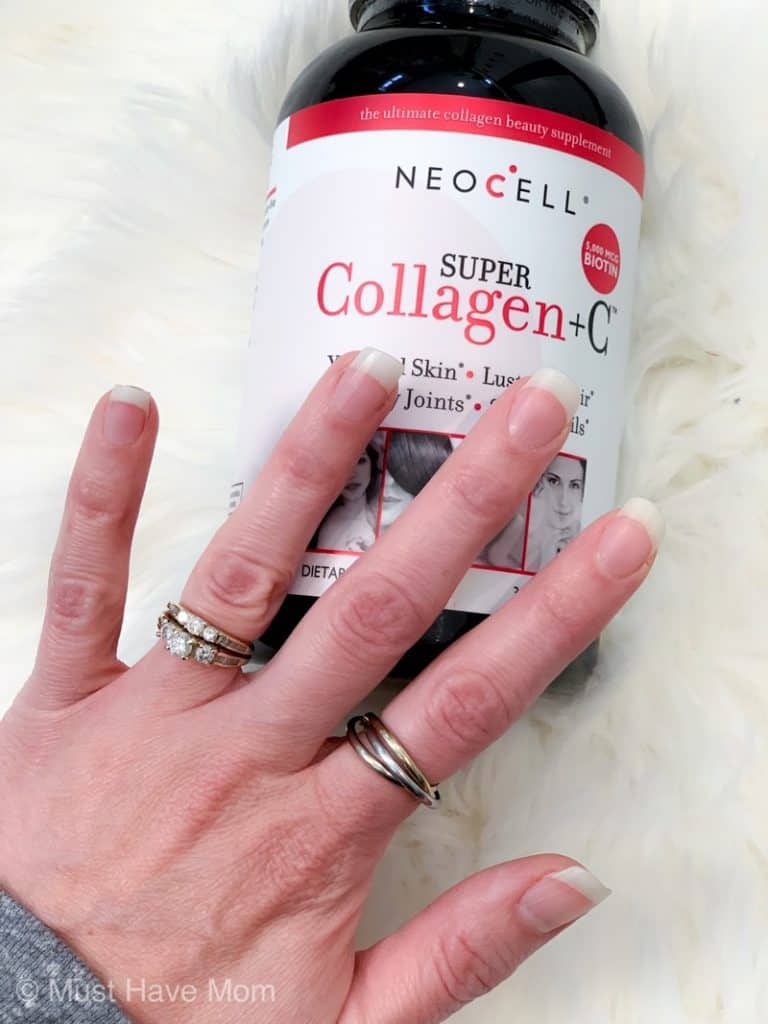 NeoCell Super Collagen +C is Different (in a Good Way)
There are a million and one different types of supplements claiming to give results. Most don't, and many more have questionable ingredients. I like that it uses only one MAIN ingredient, collagen. It's condensed in a way where you just need 6 tablets per day to get optimal results. Did I mention that a single bottle has 360 tablets? One bottle can last you 60 days, or about 2 months. For most people (if not all), this should be MORE than enough time to start seeing positive results!
Miracle In A Bottle?
From what you've read so far, you're probably thinking it's some kind of super supplement. One of those high-ticket items that only a few can afford. But it's quite the contrary. For the benefits you'll see, the price was more than fair. While you can get a bottle at Sam's Club warehouse, I'd recommend you shop at SamsClub.com. Not only does it come straight to your door, you can also get FREE shipping as a Sam's plus member (that's what I have). Buy NeoCell Super Collagen + C at Sam's Club Today!
These Were the KEYS To My Success
Now it's been over 2 months and I'm on my second bottle. My nails have continued to look good and here assured, I won't stop taking this supplement any time soon.   Here they are again! 🙂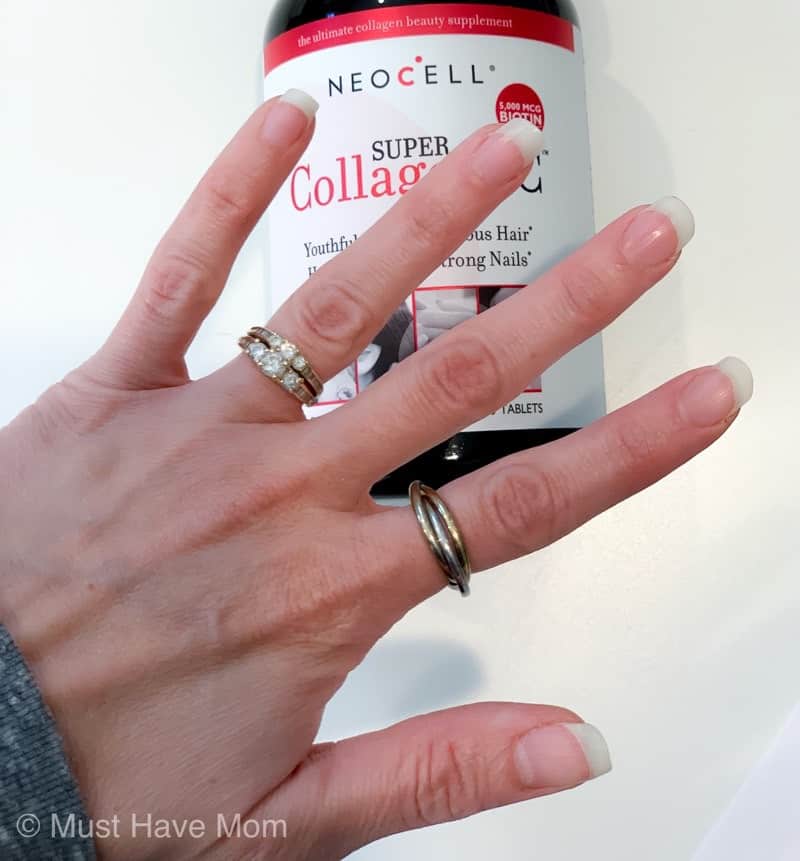 Just follow these simple keys:
Key #1.

This isn't a miracle supplement, follow the recommended dose on a daily basis.

Key #2.

Do it on an empty stomach to ensure proper absorption. While I myself can't claim it was always on an empty stomach, I tried my best.

Key #3.

Take notice every day to check for progress. You can look down every day and try to get a visual impression. Or, you can take it a step further and track progress by taking notes of the day to day differences.
As long as you can follow in my above footsteps, you are more than likely to see results in the things you want to improve. Cheers To Turning Back The Clock!  Buy NeoCell Super Collagen + C and see for yourself!
P.S. The NeoCell Super Collagen +C is getting a complete label makeover this July!
Pin Secret Hack To Grow Nails: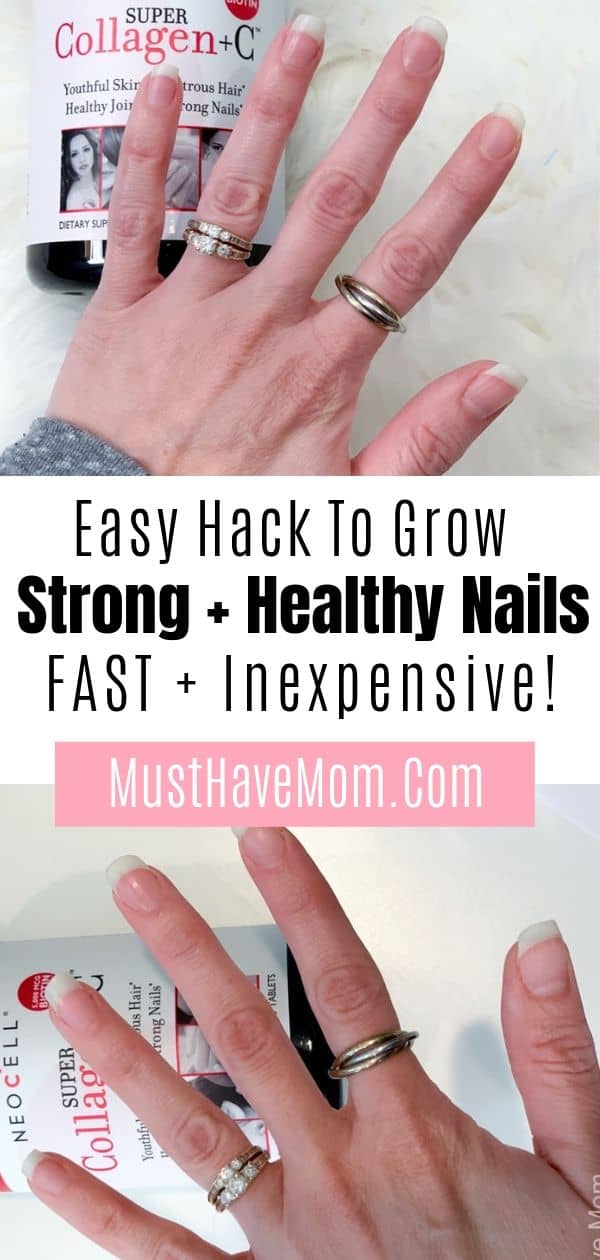 *These statements have not been evaluated by the Food and Drug Administration. This product is not intended to diagnose, treat, cure or prevent any disease.