You Should Be Using A Nebulizing Diffuser For Essential Oils
You are probably using the wrong diffuser for those essential oils. You should be using a nebulizing diffuser to fully enjoy the benefits of undiluted essential oils dispersed in the air. No heat to destroy the oils, no plastic to release toxic compounds in the air and no water to reduce the benefits of the oils. Nebulizing diffusers are the next big thing.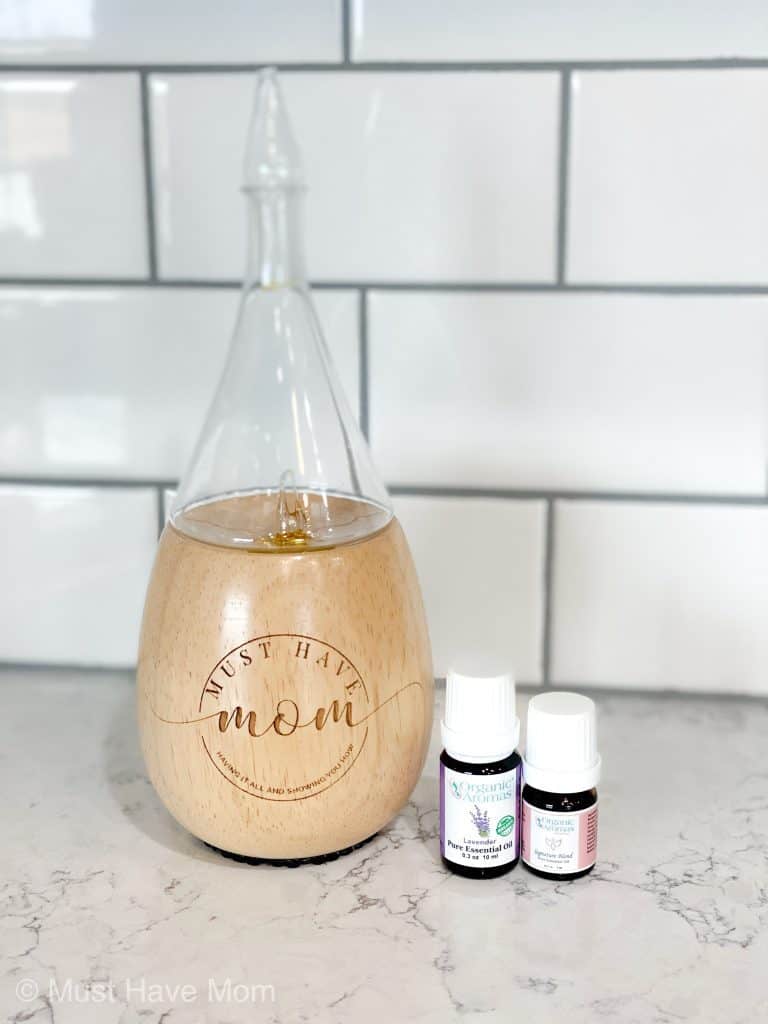 Nebulizing Diffuser
You probably already have heard about the magical benefits of having a diffuser in your home. Diffusers don't just make your home smell amazing, but they improve the air quality in the environment.
That's because of the essential oils we use in these diffusers. Essential Oils create a relaxing environment and can be used to help aid many health issues. Used as a way to improve your sleep, and relieves stress for you and your family, diffusers can help add oils to the air so you can reap the benefits of those essential oils.
If you are in the market to buy a diffuser, you might be spoiled with choices. But if you want to enjoy all the benefits of aromatherapy in essential oils, then I would strongly suggest you consider Organic Aromas.
I've labeled them the best nebulizing diffuser in the market, and I'm going to tell you just why.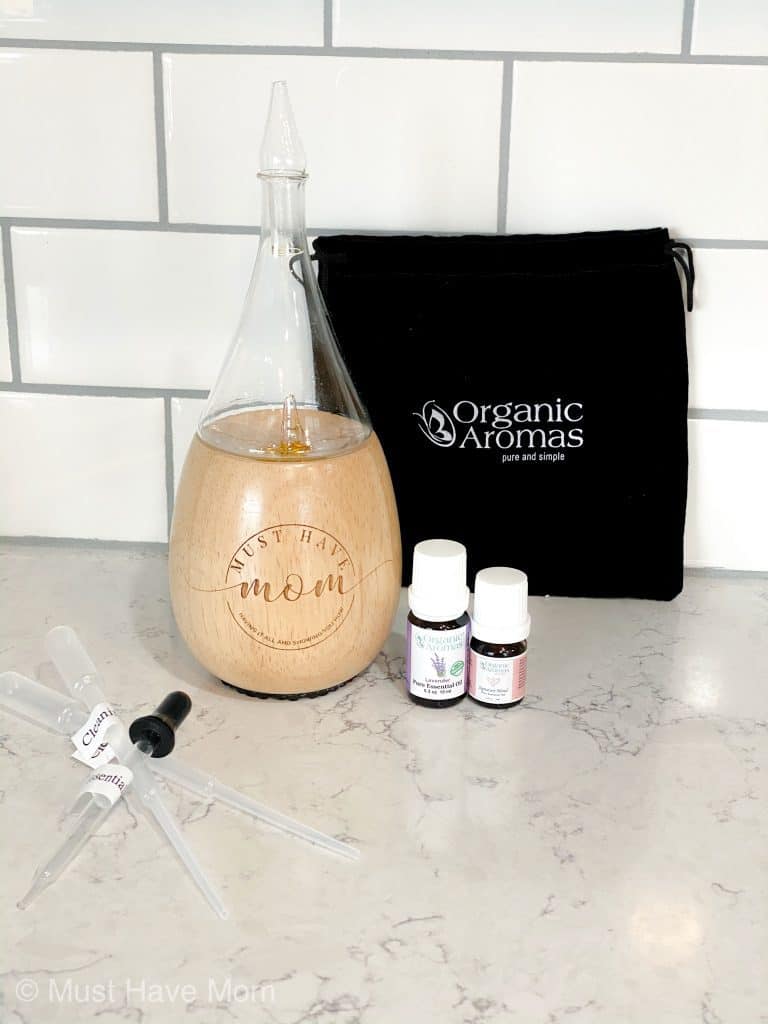 Organic Aromas
Organic Aromas offers a nebulizing diffuser that uses pure essentials oils, without having to dilute it with water or heat to disperse it.
What I've noticed with diffusers that I had been using the past was that the aromatic smell almost instantly vanished when I switched off the diffuser. Or worse yet, I could barely smell the oil in the air at all! That's because the average diffuser works by diluting the essential oil. This leaves you with a very weak, diluted oil entering the air. 
The opposite is true for Organic Aromas. The smell is so strong, that in the beginning, it overpowered the room. Now I've learned turn it off once I'm satisfied with the smell.
One reason I'm considering calling Organic Aromas as the best nebulizing diffuser is because the smell stays in the room, for a long time even after I switch it off. I don't have to put the diffuser on for hours. This saves me from having to constantly refill the water in the diffuser, and on having to buy essential oils in bulk. I actually use less oils in the end because the concentration is higher.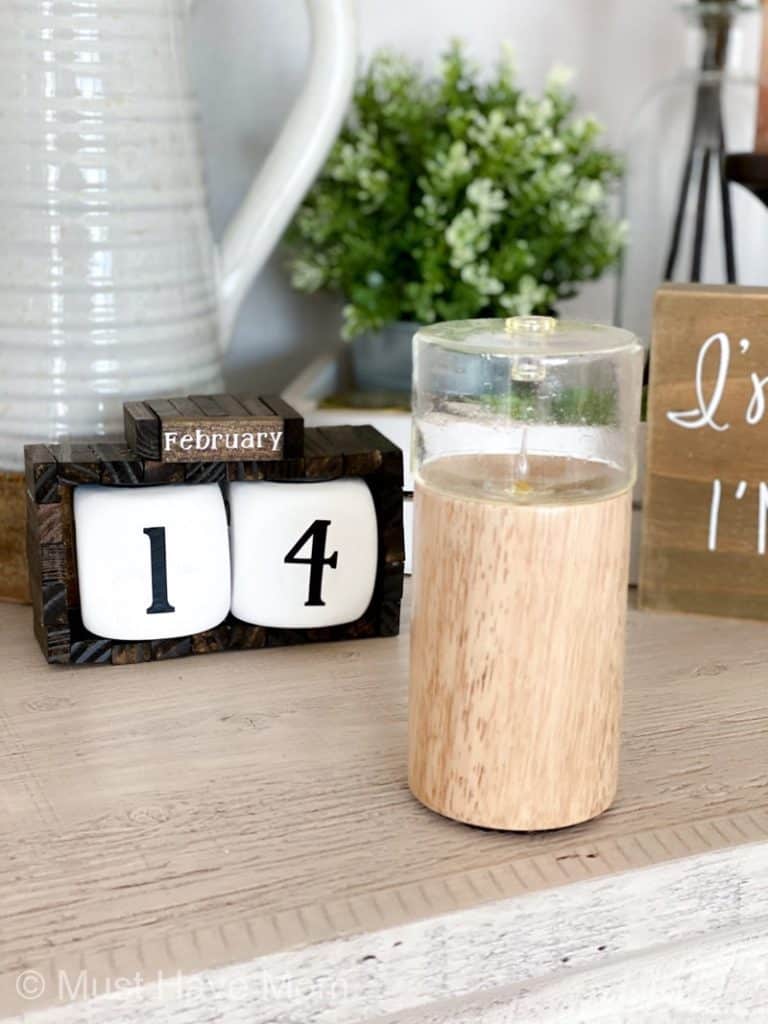 What's a Nebulizing Diffuser?
A nebulizing diffuser requires NO heat, NO water and definitely NO plastic. It can emit a very strong, pure aroma across a wide area in a very short period of time. It is clean, quiet and safe. 
This means that it allows you to avail the therapeutic benefits of the oils without diluting it with water. You aren't using heat or water to dilute the effects of the aromatherapy oils so you are getting a pure, undiluted oil dispersed in the air.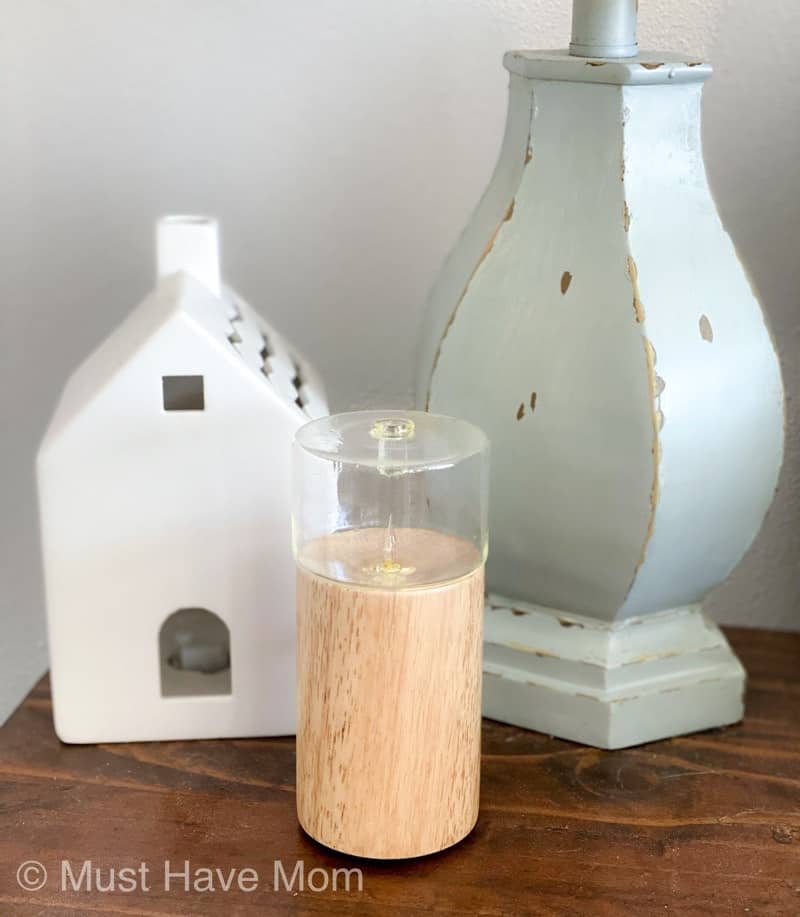 Is Nebulizing Diffuser Better?
Yes, a nebulizing diffuser like Orangic Aromas is definitely better. Here's why:
Improved Air Quality
The essential oils used in Organic Aromas are anti-bacterial and anti-fungal. So when you use a nebulizing diffuser, you improve the air quality in your home. What I've noticed is that my family is getting sick less often. They have developed a better immune system. Our rooms are fresh, and we also feel fresh with the use of aromatherapy oils.
Certain essential oils also help in killing common household pollutants in the air. This includes bacteria and mold. Bacteria and molds also produce strong smells and give you a pleasant smell all day long.
When choosing oils for your diffuser, look at the benefits offered by the essential oils. Research on the benefits and uses of aromatherapy oil and go with one that you think would most help your family. I quite like the signature essential oil combination being offered by Organic Aromas. I also use Young Living oils (here's why).
Beautify Your Home
Organic Aromas are beautifully designed. Most diffusers available in the market are bulky and don't do a lot to improve the aesthetics of your home.
Organic Aromas are made of handcrafted wood and a beautiful glass top. These nebulizing diffusers also come in different colors and shapes. You can choose one that compliments your home décor. Remember, a large one would suit larger spaces. For the average room, even the smallest size will do its work.
They even offer laser engraved wood diffusers. They kindly added my Must Have Mom logo to one of my diffusers and I just love it! It sits in my office and I use it all the time. They make great gift ideas for businesses and clients.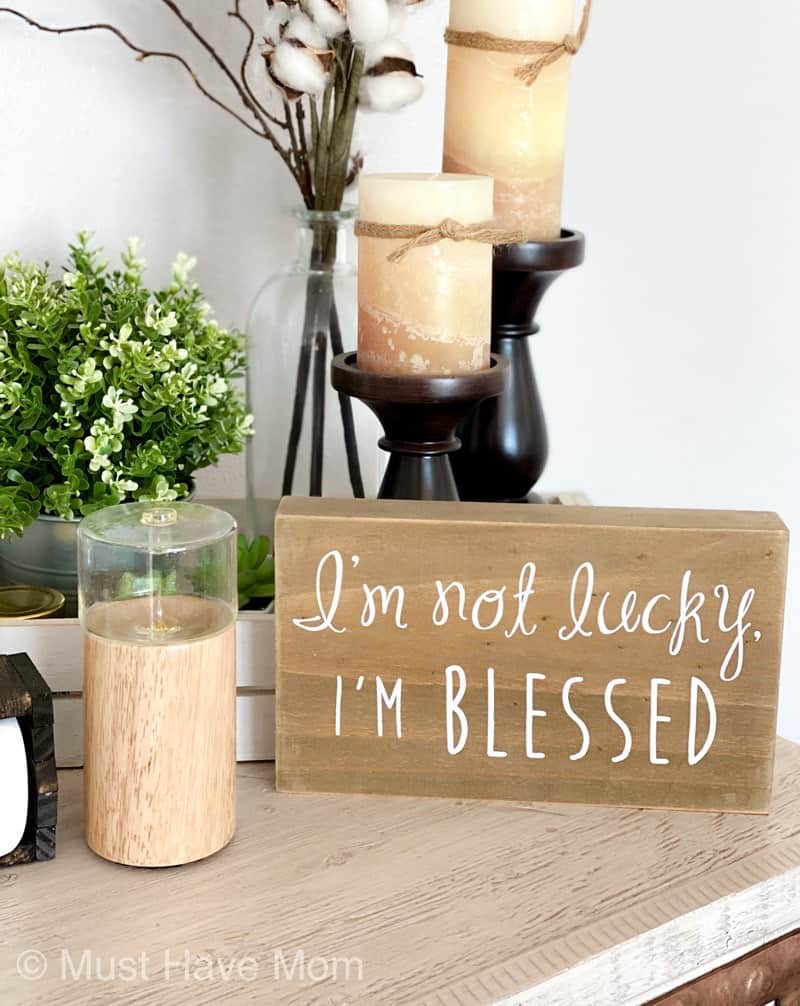 Nebulizer Vs. Diffuser 
You might be wondering how a nebulizing diffuser is different from the regular diffusers in the market (because I wondered too at first!). 
A nebulizer doesn't require water or heat to disperse the essential oils. It uses pure essential oils which means you aren't diluting the benefits of these oils. In a heat-based diffuser, the chemical compound of the essential oil changes when it is heated. This means the effect of the oil is diluted. The same happens with an ultrasonic diffuser because you begin by adding water to the essential oil.
People have gotten used to using the ultrasonic plastic water tank units being on for 8, 12 and 16 hours at a time. You don't need to do this with a nebulizer. Once you get the scent in your local area to the level you desire you can opt to turn the machine off and the scent lingers.
Plus Organic Aromas are made from wood and not plastic. This means they are perfectly safe to use in your home. The plastic isn't being heated and spreading toxic fumes in the air.
Essential oils are corrosive and will eat and corrode all kinds of plastic over time, even polypropylene. That is why choosing a glass and wood nebulizing diffuser is a better choice overall. 
So, if you are looking for a diffuser that allows you to avail all the value of aromatherapy, I suggest you try Organic Aromas because they are the best nebulizing diffusers available on the market.
Organic Aromas Giveaway!
Thanks to Organic Aromas we are giving away one of their Redolence Nebulizing Diffusers worth $96! Enter to win below! Good luck 🙂
Pin Nebulizing Diffuser