How To Get Smooth Legs For Summer! Silky Legs Sugar Scrub Recipe & Tips!
This natural sugar scrub recipe will leave your legs feeling silky and soft. It's the secret to smooth legs and will become a staple in your summer shave routine!


Summer is here and that means it is time to pay some much needed attention to my legs! It's time for them to come out from under the pants they've been hiding under and show themselves to the world! That means I need a new shave routine to get the silky smooth legs I desire all summer long. This sugar scrub is the secret! Plus I'll share a few other tips to keep your legs silky smooth all summer!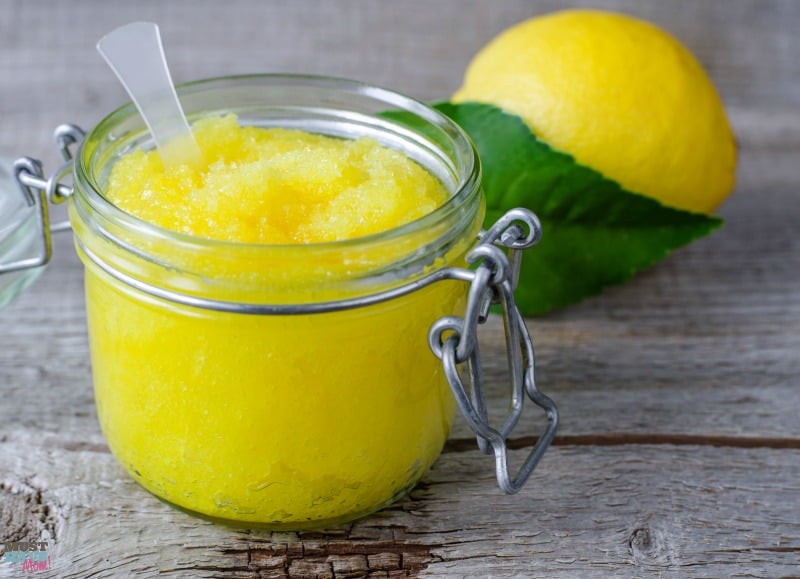 First, make your lemon mint shave sugar scrub with this easy recipe (print it below!). Combine 1/2 cup sugar, 1/4 cup olive oil, 3 drops lemon essential oil and 3 drops peppermint essential oil in a bowl and mix together. Store in an airtight container in the fridge.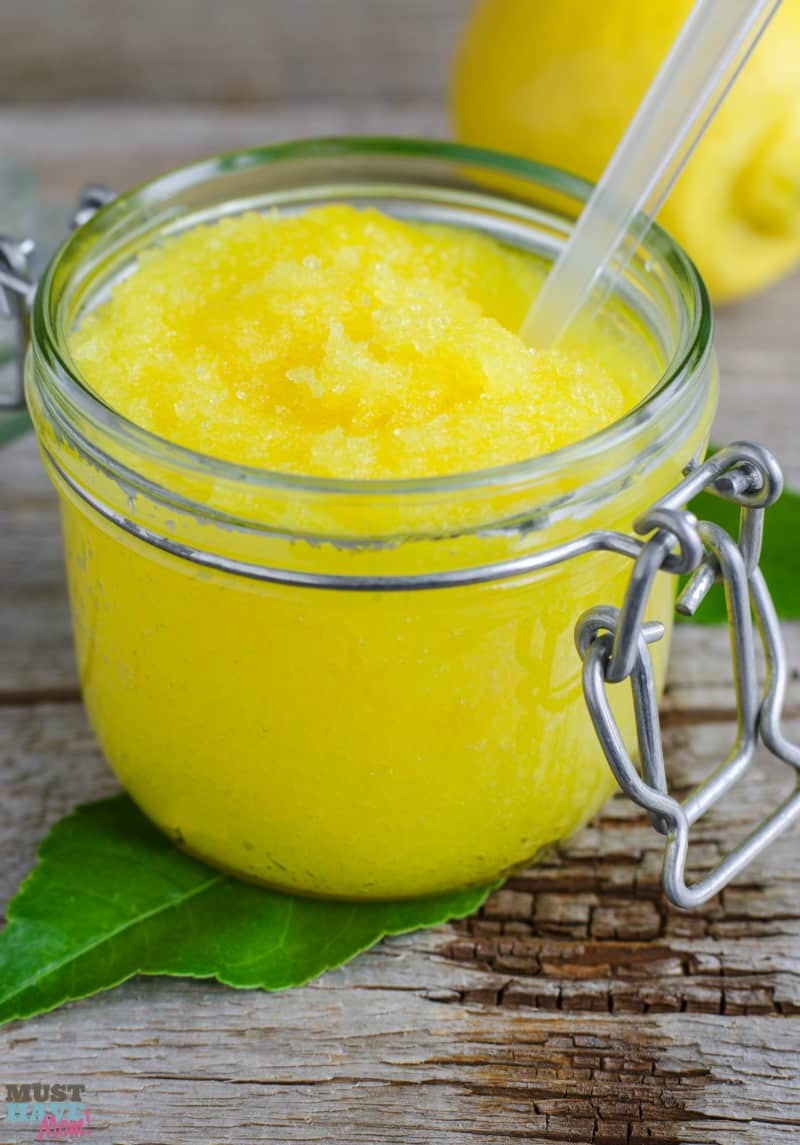 To use your lemon mint sugar scrub: Take into the shower or bath and rub into your skin in circular motions to gently exfoliate your skin. Rinse off the sugar scrub and follow with a shave.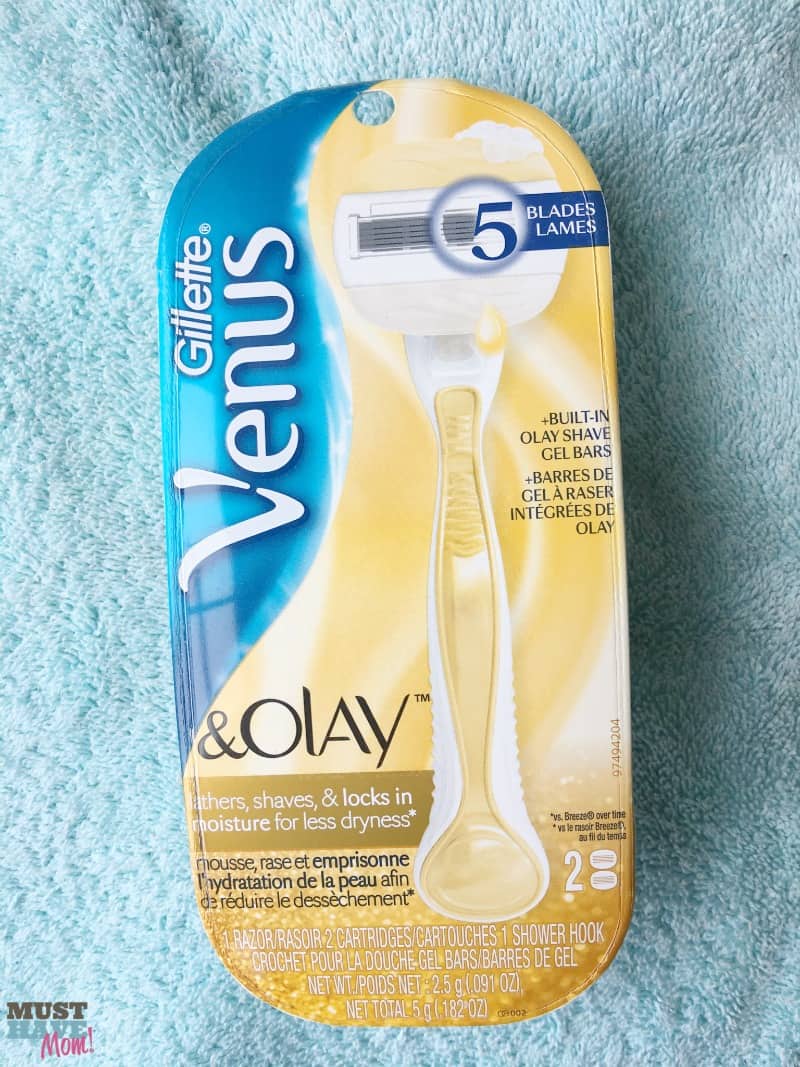 I recommend using a moisturizing razor that helps leave legs moisturized like the Venus & Olay razor that I love! Venus wants you to choose the right razor for you so they've matched up three of their popular razors with three different personalities. I have to laugh because the Venus & Olay razor is for the "multitasker" which definitely describes me! The Venus & Olay razor is for the Multitasker because it moisturizes as you shave – no need for shave cream!  It has 5 blades and Olay Moisture Bars that release skin conditioners to help lock in skin's moisture for less dryness. Perfect for busy moms like me!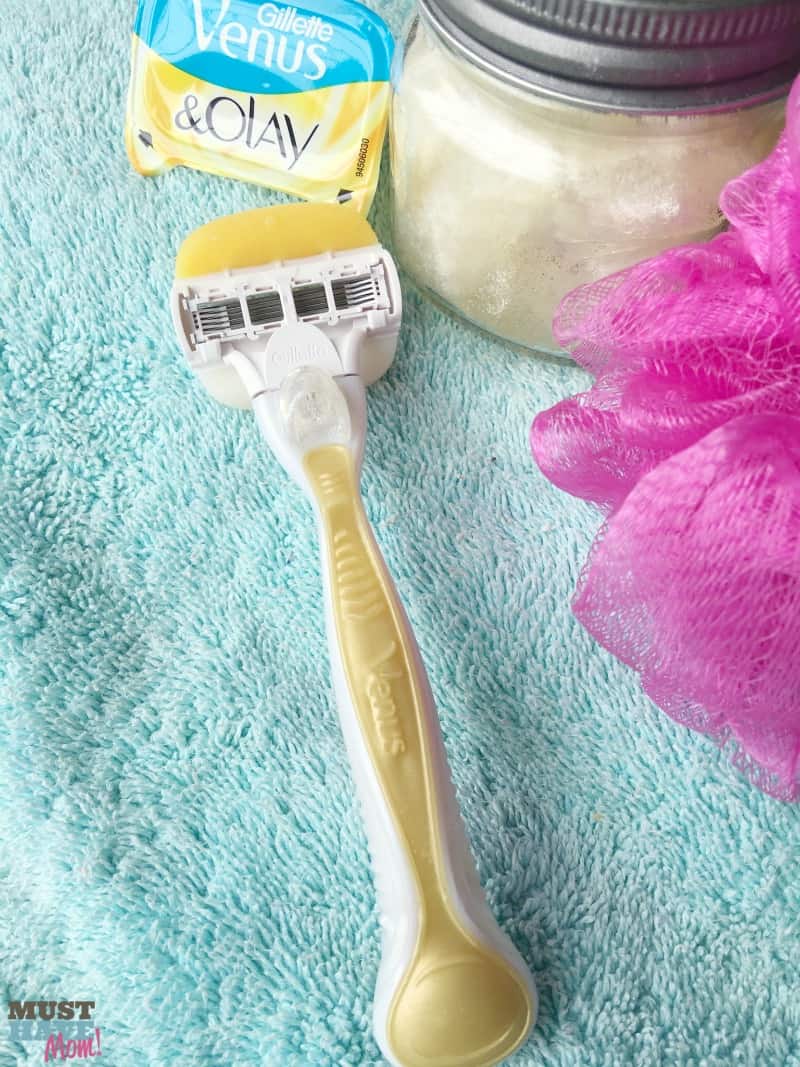 Check out their other two Venus razors as well!
The Venus Swirl is for the Perfectionist because it leaves your legs flawlessly smooth! It has 5 contour blades and Flexiball technology that contours to every curve for flawless skin.
The Venus Disposable is for the On-The-Go-Girl because it's perfectly suited for the active lifestyle. Just shave, then toss it out – no need to find replacement razors! Venus Disposables give a close shave for sensitive skin and has 3 blades surrounded by soft, protective cushions.  The pivoting rounded head fits easily into hard-to-shave areas.
Walmart has the best quality razors at everyday low prices. Learn more and shop for Venus razors at Walmart. 
Not sure which razor is right for your perfect shave? This video should help you decide!
Print off the lemon mint sugar scrub recipe below!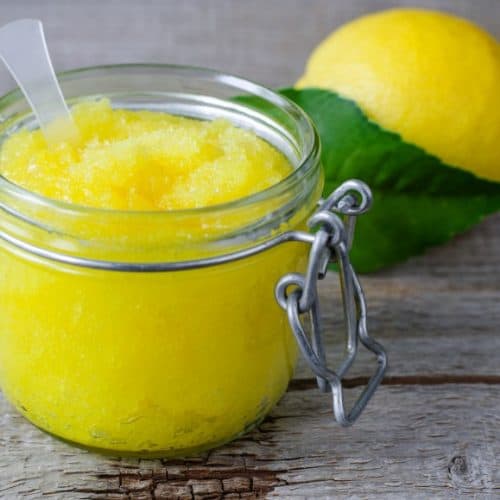 Silky Legs Sugar Scrub Recipe
Easy, natural sugar scrub recipe to exfoliate skin and leave legs feeling silky smooth.
Ingredients
1/2

cup

sugar

1/4

cup

olive oil

3

drops lemon essential oil

3

drops peppermint essential oil
Instructions
Mix all ingredients together in a bowl.

Store in an airtight container in the fridge.

To use: Take into the shower or bath with you. Rub sugar scrub onto skin in circular motions to gently exfoliate skin and remove dead skin cells.

Follow exfoliating with a shave to get silky smooth legs. Use every time you shave.