This Shakeology Alternative Packs A Secret Ingredient!
My Shakeology alternatives post is hugely popular and I'm so excited to bring you a new and better Shakeology alternative that I found!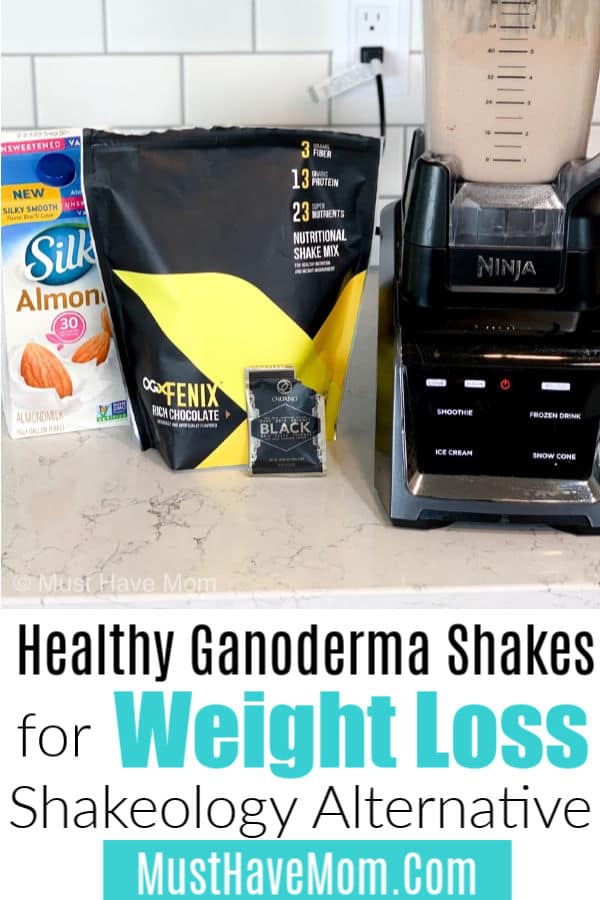 Shakeology Alternative
Thanks to meal replacement shakes, losing weight is easier than ever before. It's also hugely popular! I know this because I've seen how popular my 5 Shakeology alternatives post is! I'm so excited to share a new Shakeology alternative with you that I've been personally using and loving!! It is called OGX Fenix and it is made by Organo. Not only is it a meal replacement shake, but it packs an extra punch thanks to the addition of the beneficial secret ingredient, ancient herb, Ganoderma!
Ganoderma is the most-studied herb of all time and was reserved exclusively for royalty back in the day. In fact, if you were caught with it they would chop your arm off on the first offense and the second time you'd lose your head! That is because they knew the massive health benefits that Ganoderma packs and they reserved that only for royalty. Thanks to modern times, we can unlock those same health benefits today without worry of losing an arm or worse, our head!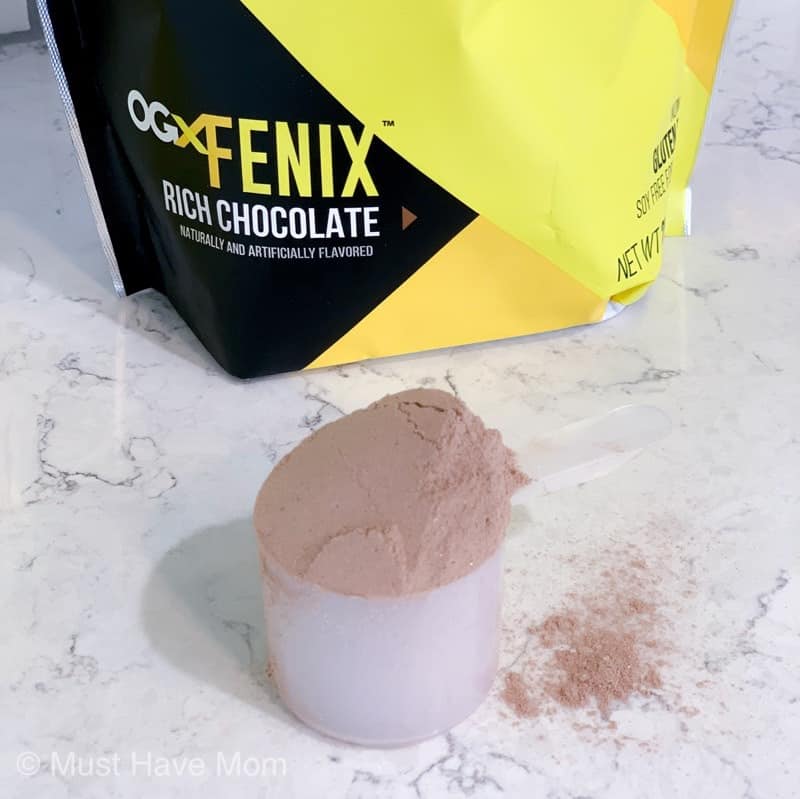 OGX Fenix by Organo
OGX Fenix is so much more than a meal replacement shake. It combines concentrated whey protein with vitamins, minerals, prebiotic fiber, and Ganoderma Mushroom to create a healthy and delicious shake that helps you lose weight. Purchasing your shakes from Organo will actually save you money and time as the shakes are affordable and easy to mix. Each great tasting, creamy shake contains 110-250 calories when mixed with milk.
OGX Fenix is a great Shakeology alternative because it contains rbGH free whey protein, which is organic and free of artificial growth hormones. Ganoderma Mushroom contains many health benefits including an immunity boost and improved cardiovascular health. Electrolytes support cellular balance and keep you feeling great. Prebiotic fibers support good digestive health. This delicious shake is even gluten-free!
There is no need to obsessively count calories or buy expensive meal plans. You just purchase your shakes, replace two meals a day with them, and continue to maintain a healthy diet. 
You should replace breakfast with one shake as well as either lunch or dinner. Your third meal will be a sensible and healthy meal that you prepare. You may also have healthy snacks throughout the day. This Shakeology alternative is great for people who are trying to lose or maintain their weight, while also receiving good nutrition!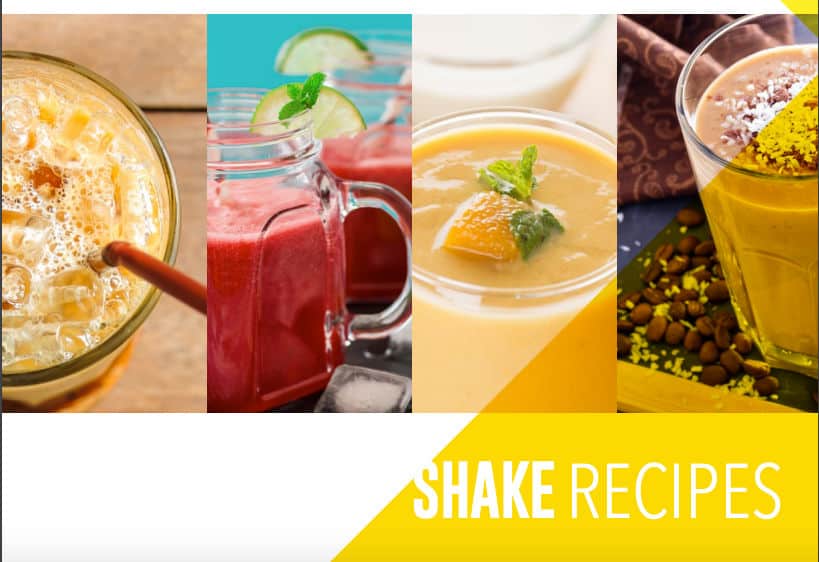 How To Mix OGX Fenix Shakes
It is simple to incorporate OGX Fenix into your diet. Once you receive your OGX Fenix, you simply mix 1 scoop of OGX Fenix powder with 8-10 ounces of nonfat or skim milk (I like to use almond milk). I also like adding a sachet of Organo coffee to mine to pack an extra punch of Ganoderma and get a latte flavor in my shake!
You can also mix OGX Fenix with frozen fruit, ice, bananas, almond milk, etc to mix things up a little! There are countless recipes to try as well. Grab a ton of OGX Fenix shake recipes here!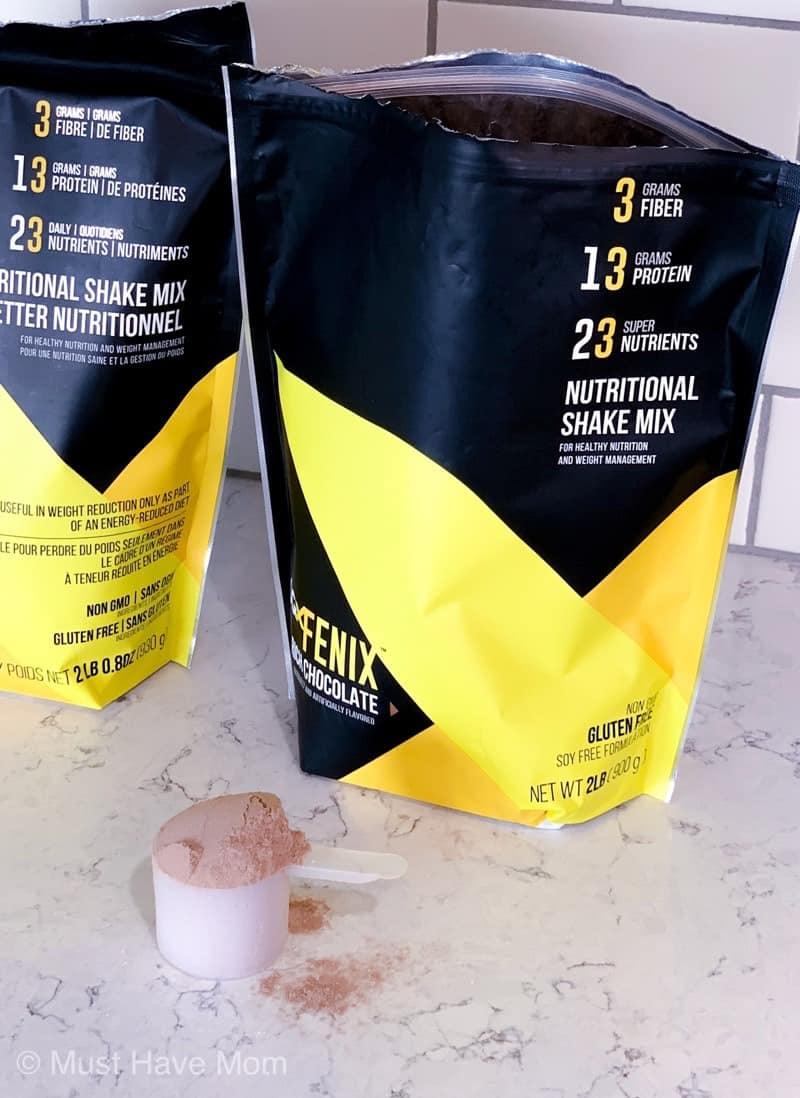 OGX Fenix Benefits
Besides providing better nutrition at a better cost, OGX Fenix has many benefits. Prebiotic fibers promote the growth of good bacteria in the gut, filling you with probiotics. The organic protein in the shake is easy to digest and absorb. Calcium helps keep your muscles strong. Here are all the benefits of using OGX Fenix by Organo:

the shake mix provides complete nutrition, fast & affordable
non-GMO so no icky genetically modified ingredients to worry about
save on your grocery bill and get better nutrition too – get a complete meal for under $2 when blended with milk
quick and easy meal option – takes just a minute to prepare!
helps control appetite with 13g of protein and 3g of fiber
provides bone-healthy calcium
provides organic protein that is easily digested and absorbed
helps promote and maintain lean muscle mass
provides prebiotic fiber for digestive health which helps promote the growth of good bacteria in the gut
the helpful bacteria support your immune system, regularity, nutrition absorption and more
contains beneficial Ganoderma mushroom which has immense health benefits
OGX Fenix Weight Loss Program
In addition to all of these benefits, Organo offers a ton of resources as a part of their weight loss program!
What to eat while using OGX Fenix shakes
You know that you need to eat healthy meals with your OGX Fenix shake, but what consists of a healthy meal? Healthy meals consist of lean meats and fresh, colorful vegetables. Carbs are kept at a minimum. Snacks focus on fruits and vegetables which just a touch of other foods.
You will replace two meals each day with OGX Fenix and eat one healthy meal. Good breakfast options are greek yogurt mixed with fruit and walnuts, eggs with toast and almond milk, or sugar-free oatmeal with milk, raisins, and cinnamon.
For lunch, you could try a simple turkey sandwich on wheat bread with carrots and an apple, or grilled ahi tuna with salad and green beans. Dinner is delicious with chicken with sweet potato, salad, and pasta, or grilled fish with vegetables, rice, and a baked apple.
Click here to see full meal plans and measurements. Click here to see full recipes from Organix.
You can also take your meals a step further by consuming Pro Meals, which contain a protein source and a healthy carb. 
Now, you might be concerned that you'll get bored having the same shake each and every day, but that's not going to happen because Organo has released a variety of recipes that can be created with your shake powder. Flavors such as Mocha Cream, Mango Peach, and Cherry Spice can be created in a matter of minutes. Click here to see more delicious recipes.
OGX Fenix is the Shakeology alternative that you have been waiting for! If you are ready to start losing weight and feeling better than order your OGX Fenix today. It comes in two delicious flavors: rich chocolate and creamy vanilla. Chocolate tastes like a Wendy's frosty and vanilla tastes like birthday cake!
You can also download the free OGX Fenix Weight Loss Tracking Sheet to monitor your progress.
Great health doesn't have to be complicated and expensive. Order your OGX Fenix today and find out for yourself why it's the better option in meal replacement shakes.
Pin Shakeology Alternative OGX Fenix