Back To School Lunch Ideas To Save Your Kids From The Boring Sandwich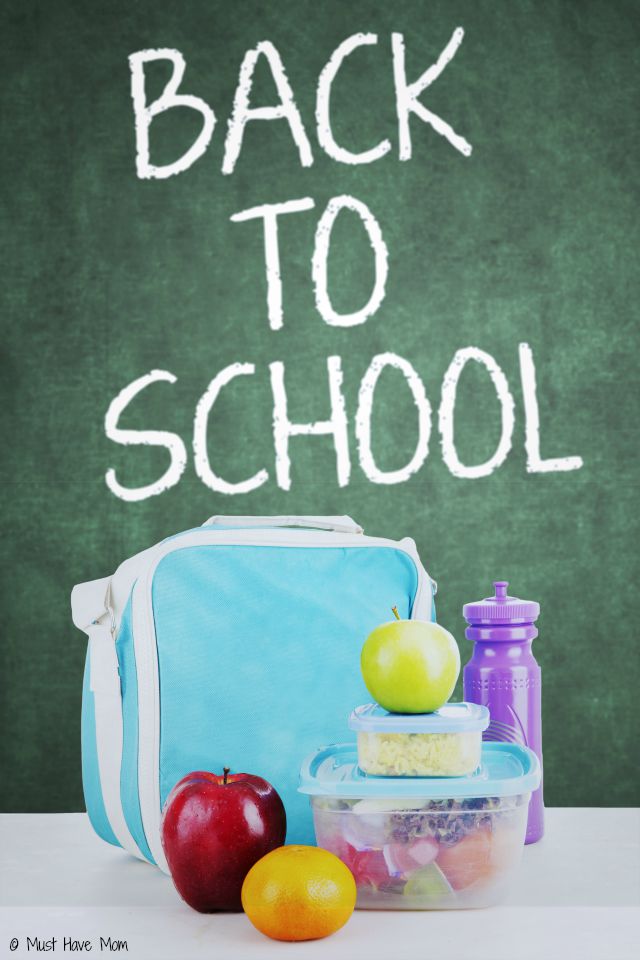 Back to school season is here and that means that there's going to be a whole lot more lunches being packed for little ones as they go off to another year of school and learning. Are your kids getting sick of the same foods? Do you want to feed them healthier lunches? Getting sick of the same old sandwich every single day? Here are some great school lunch ideas that can help you switch things up this school year.
First let's talk about the sandwich and how you can make it better. Some kids just wont eat other things, and that's okay. On the health scale sandwiches aren't really all that bad when they are made right. Stop using processed meats and sugary peanut butter on fake breads, and you are good to go.  Prepackaged meats are never as good as fresh meats, the sodium levels are terribly high in packaged meat. Instead of peanut butter try using a more natural and less sugary substitute such as almond butter. When it comes to bread, use real breads that are truly whole wheat instead of processed breads, and white breads. Following these tips will make your sandwich healthier. If you want to stay entirely away from sandwiches, try out some of these things.
Wraps
Wraps are similar to sandwiches, but there are much healthier wrap options. You can use lean meats such as turkey and chicken mixed with some peppers and avocado for a healthy, quick and easy lunch. You could very well add a bit of your favorite cheese as well. Wraps are entirely customizable for whatever it may be that your children like best.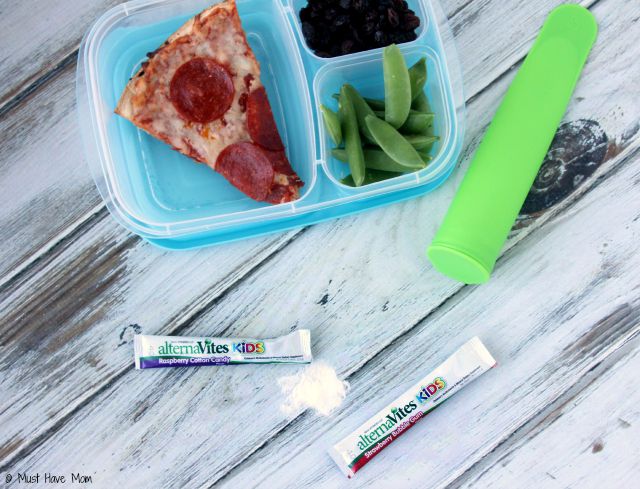 Leftovers
Don't be afraid to eat left overs! You are putting effort into choosing and cooking healthy dinners, why not use it as lunch the next day as well? It's easy to pack and heat up for any child.
Don't forget to give your child their vitamins too! Back-to-school also means the start of cold and flu season. Keep their immune systems at the ready with vitamins. We love the alternaVites Kids® vitamins which come as a tasty powder that they can eat or stir into liquid. My kids just pour them right on their tongue and eat them. Their favorite flavor is raspberry cotton candy. Plus they have no sugar, aspartame or corn syrup! They are also non-GMO, vegetarian and free of the top allergens.
Veggies/Hummus and Fruits
Vegetables are a filling snack and can be used as a side for lunch or as the main course depending on your child. Use their favorite hummus as a healthy alternative to ranch and other dips. Instead of using pre-packaged snacks like fruit snacks and cereal bars, add in real fruits and veggies. They are healthier, easy to prepare and have many more benefits versus the boxed snacks. 
Smoothies
Believe it or not you can use smoothies in your child's lunch. Many people ask if they will go bad before they eat it at lunch, but the trick is to freeze it. When you make smoothies, get cups that can be easily frozen and that have covers on them. Freeze the smoothie in this immediately after making them and simply put them in a chilled lunch container for lunches. Often time's children will eat smoothies, but wouldn't normally eat the produce that gets put into them. Smoothies will also fill them up to avoid that after school hunger.