This homemade Shakeology © mix is my go-to for an affordable superfood protein shake that doesn't break the bank. It contains all the superfoods my body craves at a more affordable price than ready-made mixes.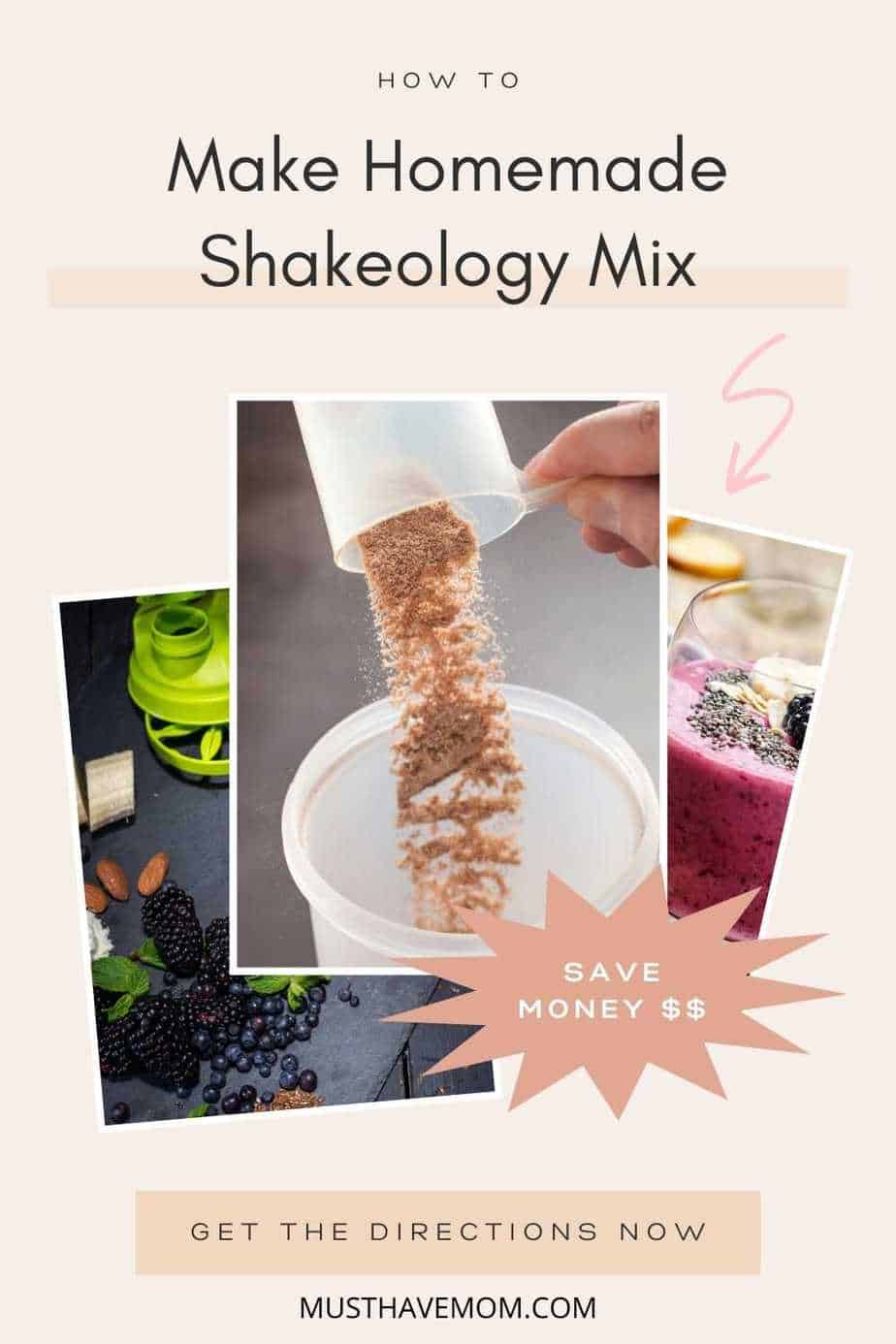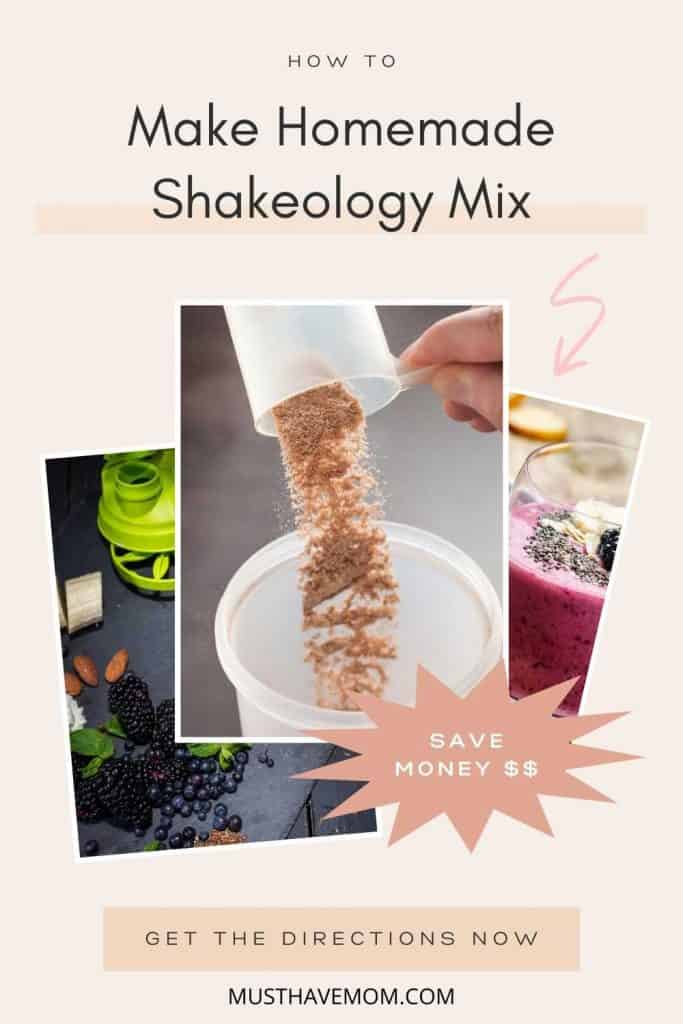 Are you looking to get healthy and lose some weight with the help of Shakeology© but you can't afford the high price tag? Try this homemade Shakeology recipe and save money while reaping the benefits of a quality protein shake!
Whether you have been using Shakeology already or you've explored this popular list of Shakeology alternatives, or you've tried my FAVORITE Shakeology alternative, you may find yourself searching for a super affordable option to continue consuming the shakes you love. This Shakeology substitute is homemade and contains the superfood ingredients you need to see real results.
How To Make Homemade Shakeology Mix
This homemade Shakeology mix is easy to prepare and lets you be in control of the quality of ingredients that go into it. Feel free to customize this to your liking and add and subtract things that are specific to your health needs.
This Shakeology substitute homemade mix costs about $1.50 per serving depending on where you source your ingredients. Keep in mind that this recipe really allows you to customize everything so your cost will vary depending on what you choose to use.
Don't forget, you'll also need a quality blender to make your shake in after you create the homemade shake mix. I prefer the Ninja blender because it does a great job of producing the perfect texture every time.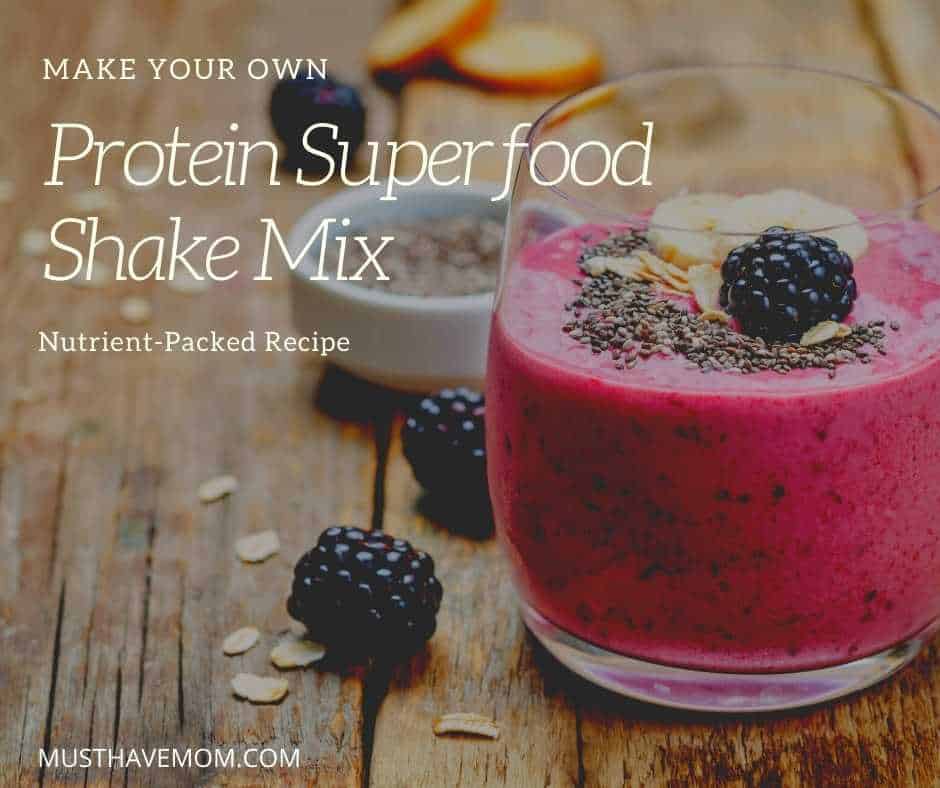 Homemade Shakeology Ingredients
As I said before this list is customizable. If you aren't a fan of whey protein then use a different protein source instead. That's the beauty of making your very own Shakeology mix from scratch!
Okay ready for the really difficult recipe???
You are simply going to combine the entire container of each of these in a big container and mix it up! Now, feel free to play around with the amounts of things. For example, you may not like so many chia seeds in your shake. Add less to begin with and add more to taste. Customize it to your liking.
I leave out the Cacao and PB2 and just add it to the shakes I make because sometimes I want a vanilla or berry flavor so I prefer to have a vanilla mix that I can make any way I like.
If you like chocolate peanut butter then just add them to the mix and you'll have them pre-made. The maca powder has more than double the servings than the rest of the products so I add 3/4 of a bag of it to the mix.
I then use the scoop from the whey powder and scoop two level scoops to make one shake.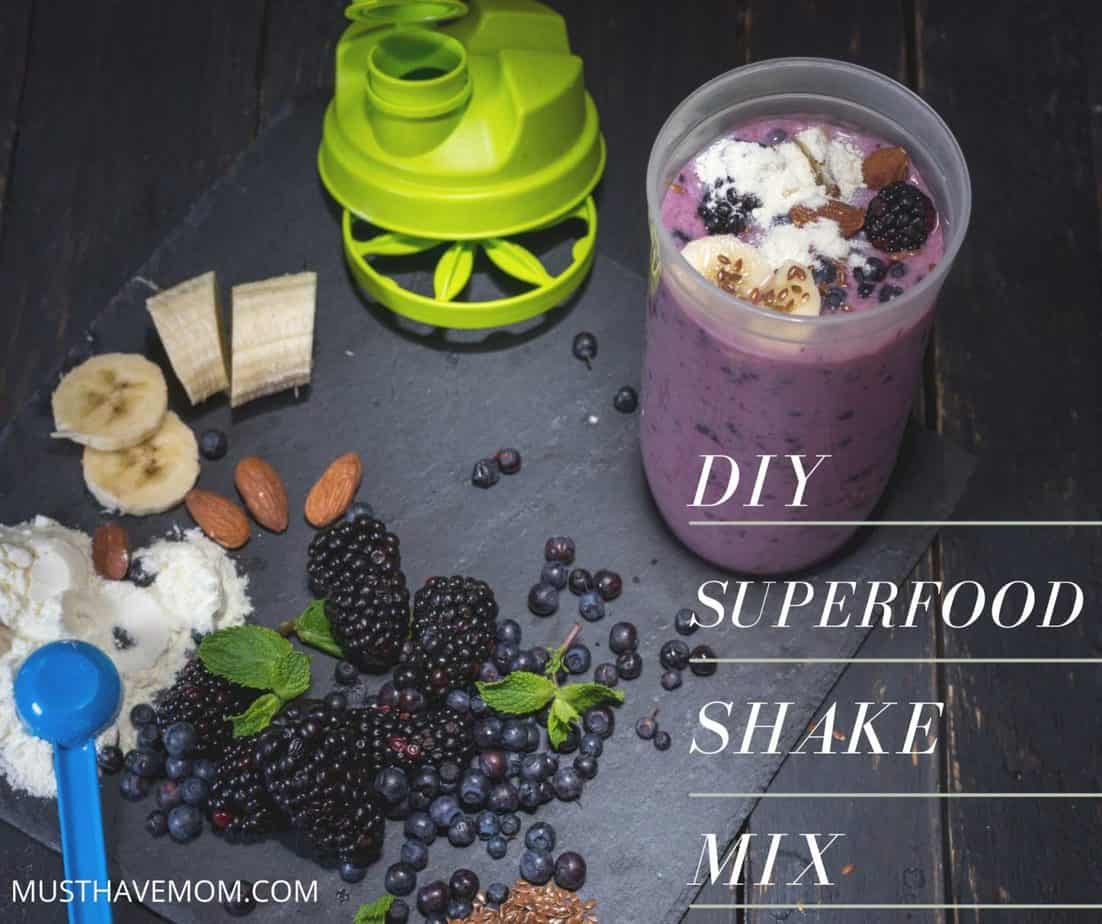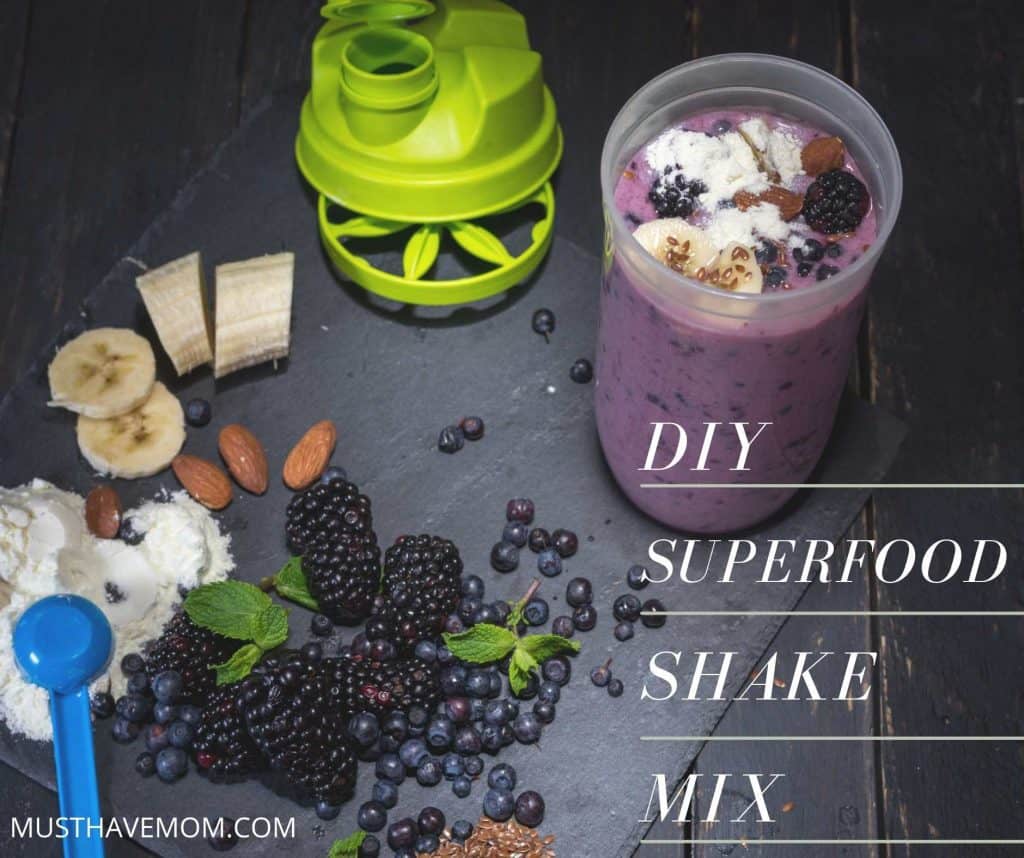 Mix with 8 oz almond milk and a little crushed ice and blend in the blender until smooth.
Making your own superfood protein shake mix allows you the ability to control the quality of ingredients as well as to customize what goes into your shake and meet your specific health goals.
Have a favorite ingredient or recipe? Share it in the comments below!
You May Also Like…
Must Have Mom is not affiliated with Shakeology© in any way, shape, or form. Shakeology© is a registered trademark to the Shakeology© brand and is not affiliated with this site.