Environmentally Friendly Bedding
I am a big believer in eco and environmentally friendly products. Not too long ago we installed recyclable and hypoallergenic carpet. Since then I've been wondering what other eco-friendly products I could add to our home. I will be honest, I didn't know for sure that environmentally friendly bedding was a thing. Until I came across the Snug Quilted Comforter from Sunday Citizen.
What makes bedding sustainable or eco-friendly?
Bedding is considered sustainable or eco-friendly based on the sourcing of materials, manufacturing process, and packaging. Using materials that don't require much water, recycled products, and using spare fabric with an up-cycled purpose are all ways a brand be sustainable. The process used to create the bedding products is what makes a brand eco-friendly just as much as the raw materials that go into them.
Environmentally Friendly Bedding
Snug and fluffy on the outside and smooth and cooling underneath, the Snug Comforter acts like a duvet, duvet cover, and top sheet combined. It has a large square quilted pattern on both sides for added texture and visual interest. It is microfiber on one side, and viscose from bamboo on the other. The filling is made from recycled plastic bottles. Each comforter uses 50 bottles to make the polyester filling, which means 50 fewer bottles in our oceans.
One of my favorite features is the fluffy outside. Just look at that! It is begging for you to curl up with this comforter. It comes in 6 great neutral colors so you are sure to find one that matches your decor perfectly.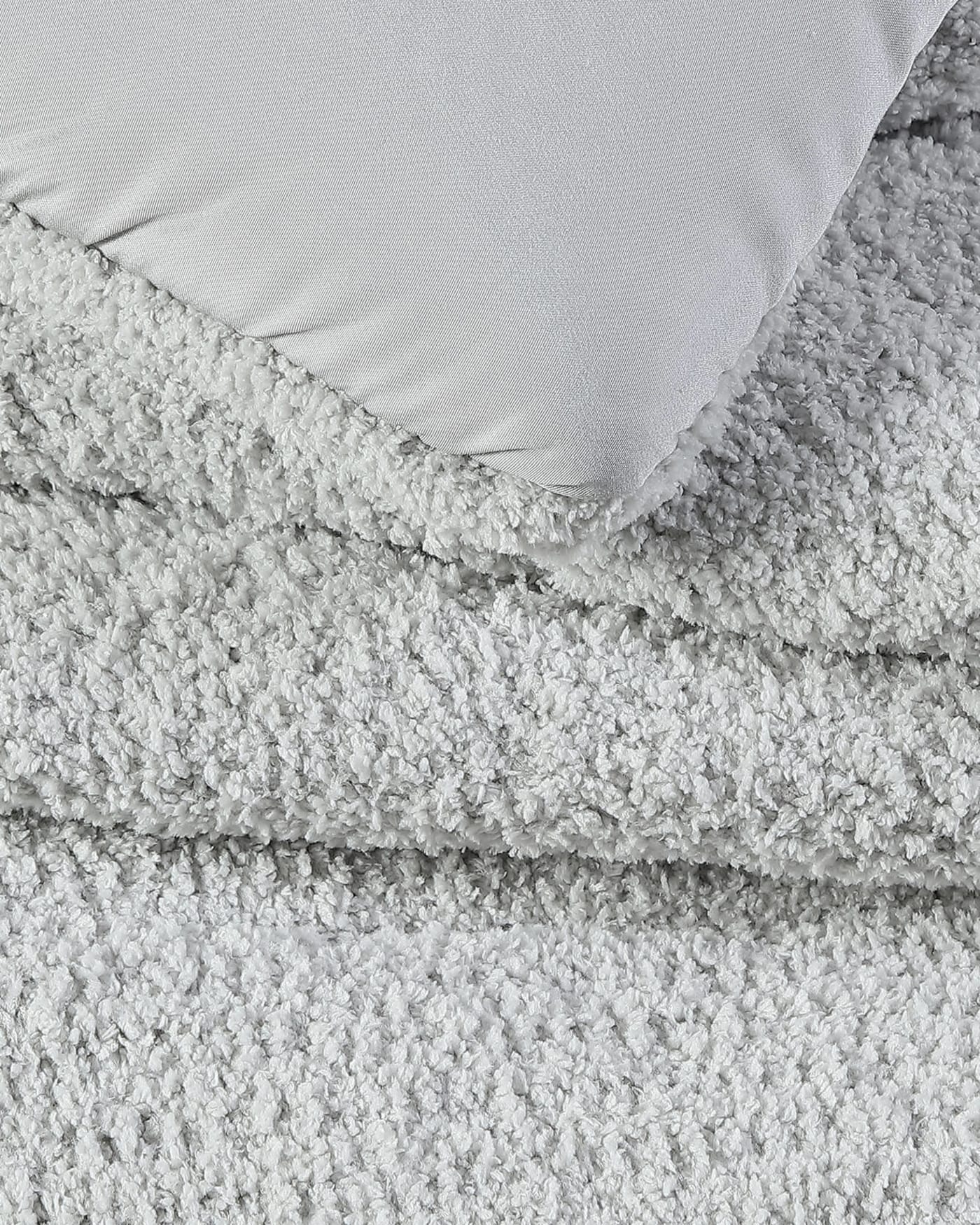 Another feature I love is that it is machine washable. The only restriction is to use low or no spin. Once the wash cycle is done you can spin up to two more times on low before you dry on low. It also comes with an amazing 90-day warranty. Try it at home for 90 days. Use it, wash it. Don't love it? Just return it with no questions asked.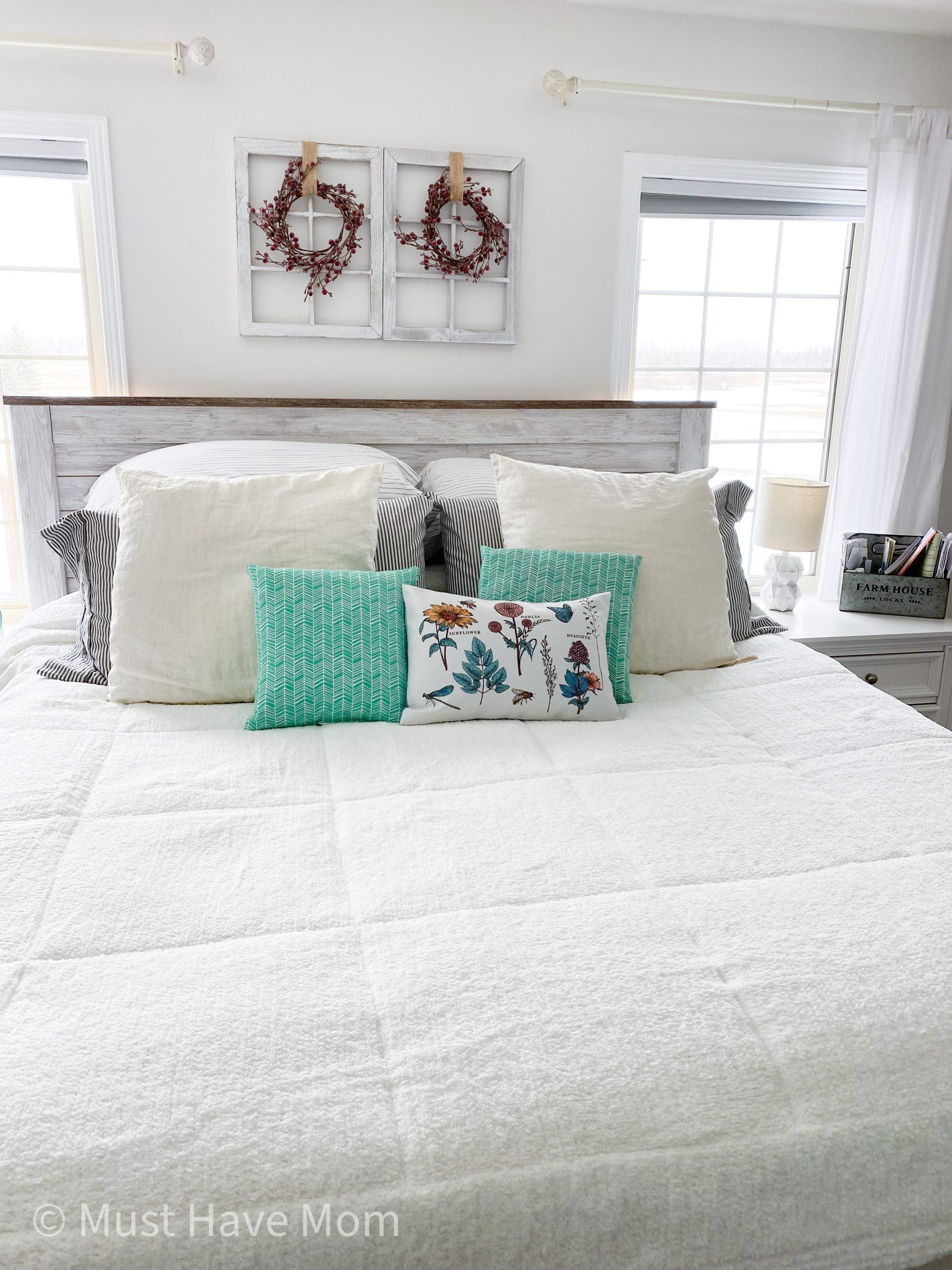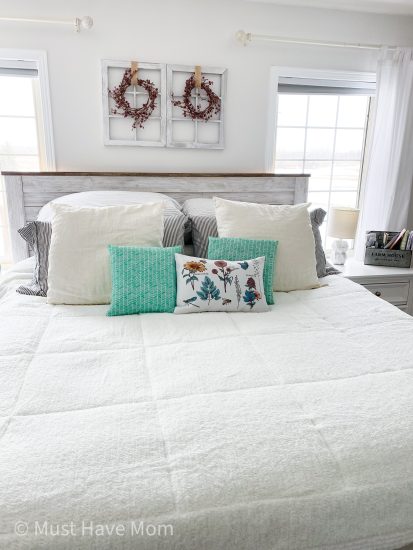 It works great. I'm not sure how they pull it off but this comforter is a perfect weight. It keeps me warm and snuggly when I need it but also never makes me too hot.
What other comforter can say the same thing?