51 Toilet Paper Roll Crafts
Toilet paper roll crafts are so much fun and there are SO many things you can create with a simple toilet paper roll. Check out these 51 crafts you can make with a toilet paper roll! Make sure you are saving those toilet paper rolls whenever you change the roll!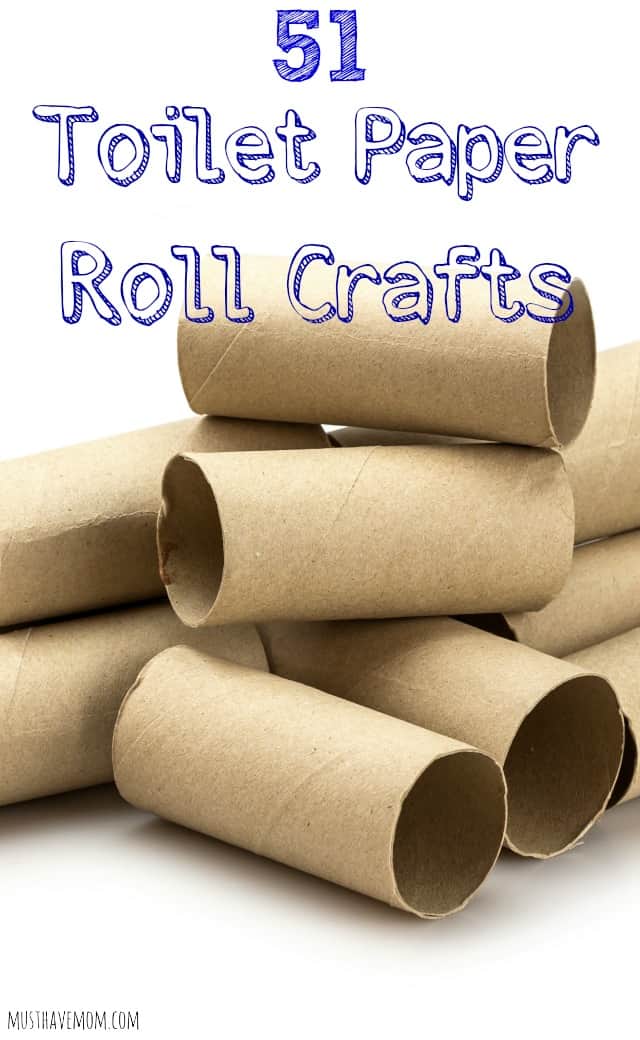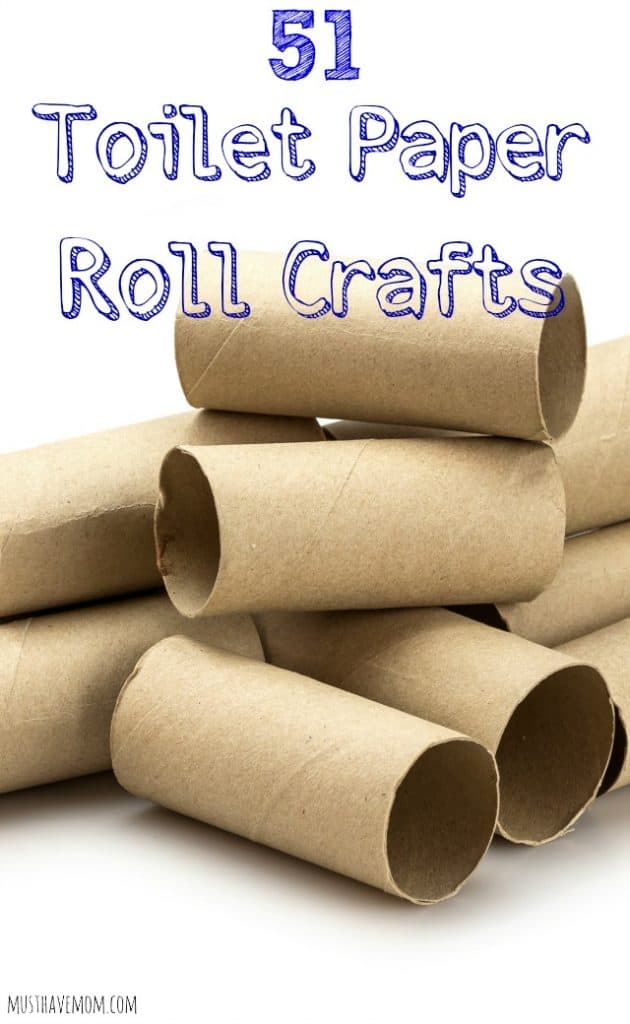 51 Toilet Paper Roll Crafts
Crafting with your kids doesn't have to be expensive. Taking things that we would otherwise throw away and turning them into fun craft projects is a great way to teach your kids about upcycling and have fun on a budget. Here are 51 toilet paper roll crafts to get you started! Most of them use basic art supplies that most people have on hand.
You can do everything from snakes to binoculars, fire starters to seedling planters and so much more!! Grab some ideas, save some toilet paper rolls and give some of these fun ideas a try!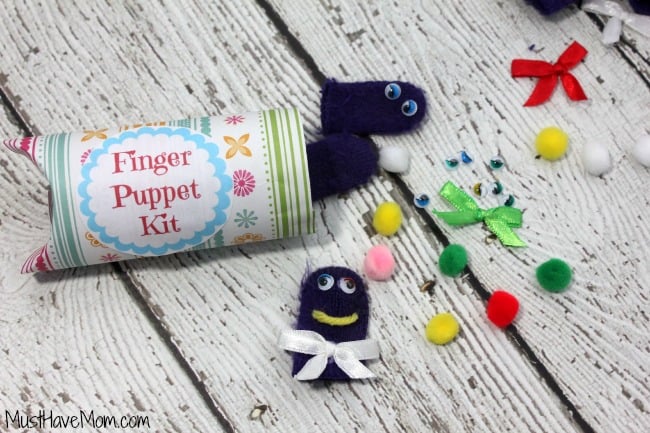 1.) DIY Finger Puppet Kits – This idea will keep the kids entertained with a fun, fairly mess-free craft and then afterward they can put on their own puppet show! It puts old, match-less gloves to good use too so not only are you using old toilet paper rolls, but you are also upcycling lost gloves.
2.) Toilet paper tube coiled snake – This cardboard tube coiled snakes craft is a great way to teach kids the importance of recycling all while feeding their creative minds.
3.) Poinsettia Christmas ornament from a toilet paper tube – This poinsettia ornament is the kinda craft that will inspire your entire fam to do just that because it's super-simple and easy enough for even the youngest elf to tackle.
4.) Faux metal wall art – Make your own fancy looking wall art and spend next to nothing to make it! These actually look like metal wall art!
5.) Toilet paper roll transformed into favor boxes – Anyone can easily take empty rolls and turn them into fun party favors, especially for Halloween.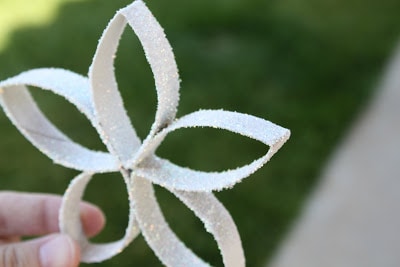 6.) Cardboard stars – These gorgeous cardboard stars are fairly simple to make and have a definite "wow" factor! I'm using mine to make a mobile in the kids room, but they would make a beautiful addition to any Christmas Tree and I'm sure you crafty ladies out there can imagine other fantastic uses for them!
7.) Make a stunning lamp from toilet paper rolls – Create a lamp out of toilet paper rolls, with a pretty cool design. It's an easy and fun project with a stunning end product!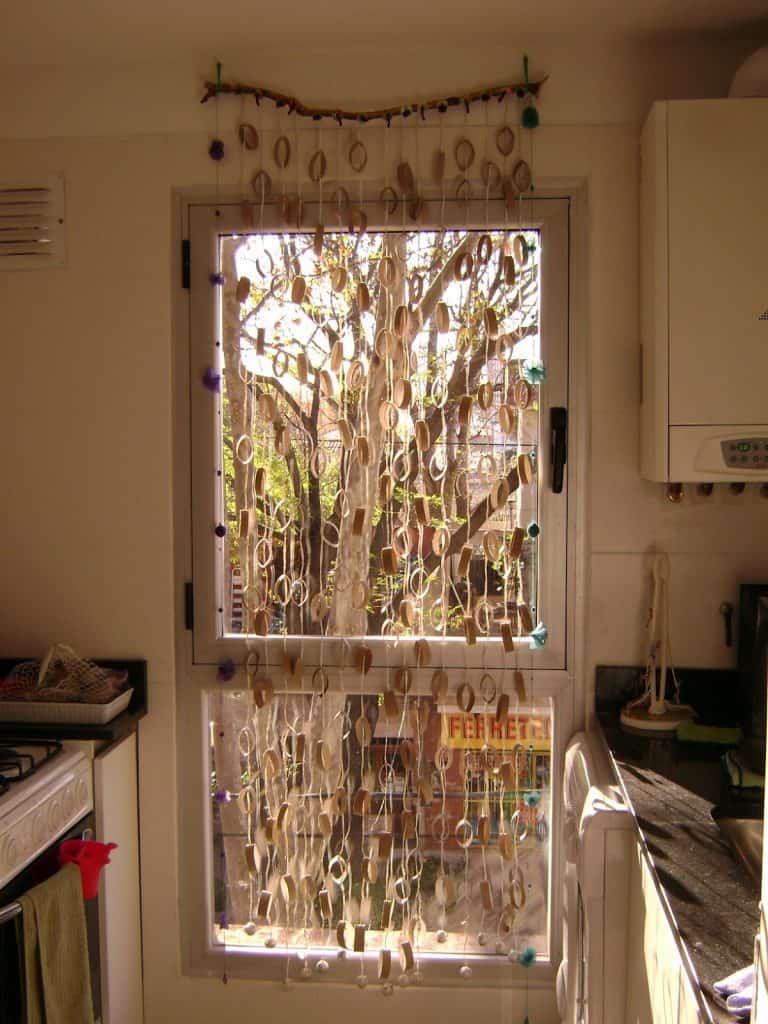 8.) Recycled toilet roll curtain – This easy DIY curtain idea uses toilet paper rolls and other items you have laying around. Fun idea for teens to make for their bedrooms too!
9.) Cardboard roll napkin rings – Make gorgeous napkin roll rings using toilet paper or paper towel rolls and some washi tape! Save money by making your own decor for holidays and special gatherings.
10.) Make TP animals – There are a fun variety of different animals you can make using toilet paper rolls!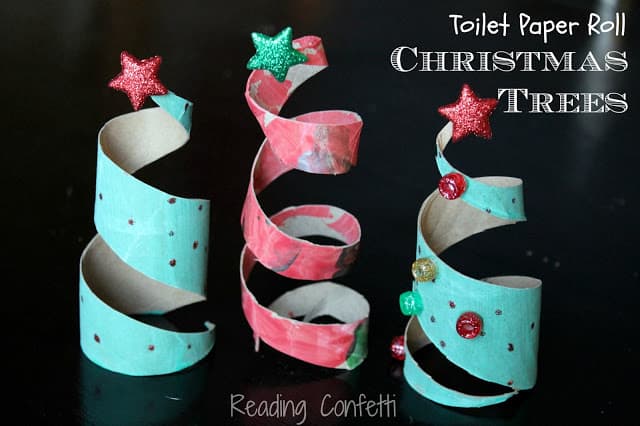 11.) Toilet paper roll Christmas trees – This was a really easy way to make a cute Christmas craft.   All you need is a toilet paper roll, paint, and scissors.

12.) DIY toilet paper roll lamp shade – Make cheap DIY decor with this ingenious lamp shade idea!
13.) Toilet paper roll binoculars – This rainy day/snowy day craft, and it's apparently quite satisfying to the eight-year-old age group, because this pair of toilet paper tube toy binoculars has been part of the kid's pretend play for weeks now.
14.) Painting circles with toilet paper rolls – Toilet Paper Rolls Dandelion Painting Technique for Beginners
15.) Toilet paper roll Frankenstein craft – What I love about this is that when you are done this Frankenstein craft can stand all on his own!
16.) Make a toilet paper roll bat – This is quite possibly the only bat in the world that I think is adorable (real bats look scary to me!). You could hang several bats from your ceiling so it appears that they're flying or you could use them as eco-friendly napkin rings!
17.) Toilet Paper Roll Unicorns – This unicorn toilet paper roll craft is the cutest ever! The clever use of yarn to make the mane really turns this craft into a wonderful display.
18.) Toilet Paper Tulips – Getting fresh flowers to keep your indoor space bright and colorful can be tricky to maintain, so why not make these colorful recycled paper flowers instead?
19.) Monster Toilet Paper Roll Treat Holders – I bet you already have the supplies on hand to make your own toilet paper roll monsters!
20.) Toilet paper roll music notes – Make your own toilet paper music notes to add to art!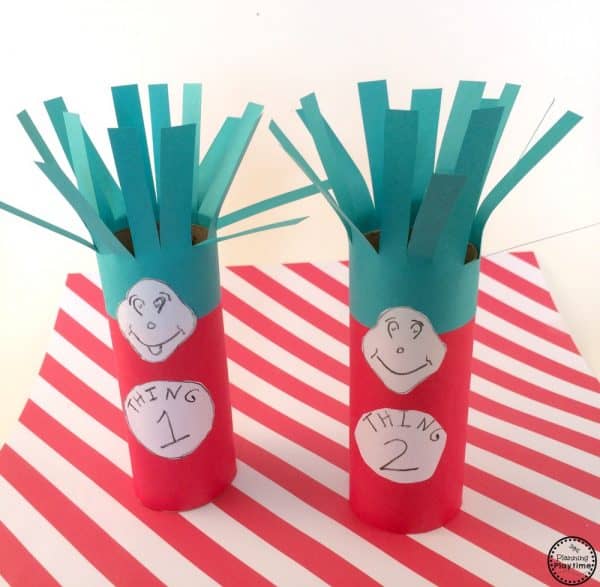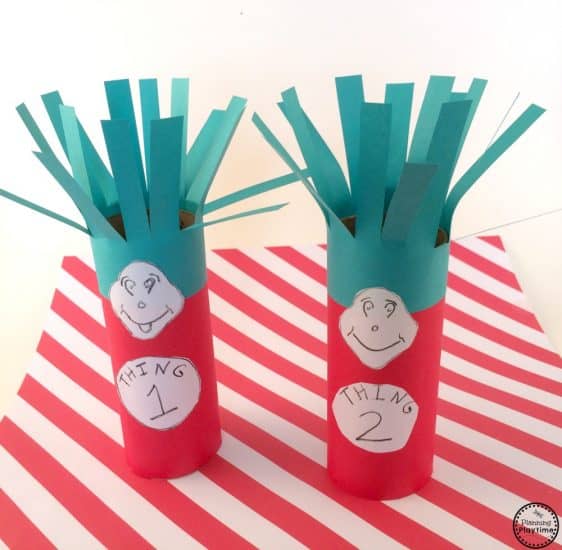 21.) Cat in the Hat Thing 1 and Thing 2 – I have to admit, my favorite thing about this craft is the hair. Isn't it awesome! It's so fun to play with too. My kids LOVED it!
22.) Cardboard Minions – The little yellow minions made famous by their last two movies are just too cute and I doubt anyone would object to yet one more minion craft!
23.) Jungle Scene Playset – Kids will love this fun playset that they can help create!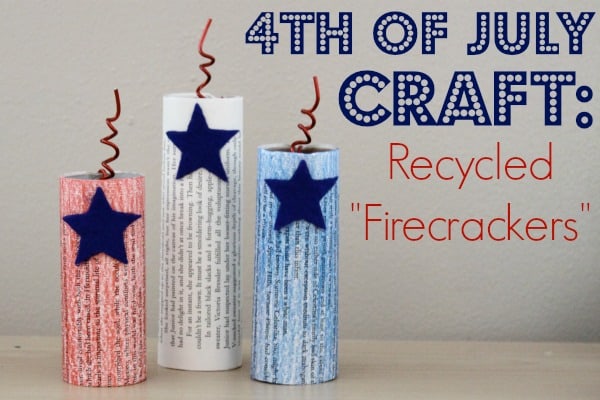 24.) Recycled "firecrackers" from TP rolls – Create colorful recycled "firecrackers" using items that you probably already have in your craft stash!
25.) TP wall art – Gorgeous DIY wall decor for your home on the cheap!
26.) Door frame decor – Create cardboard flowers to decorate any area of your home.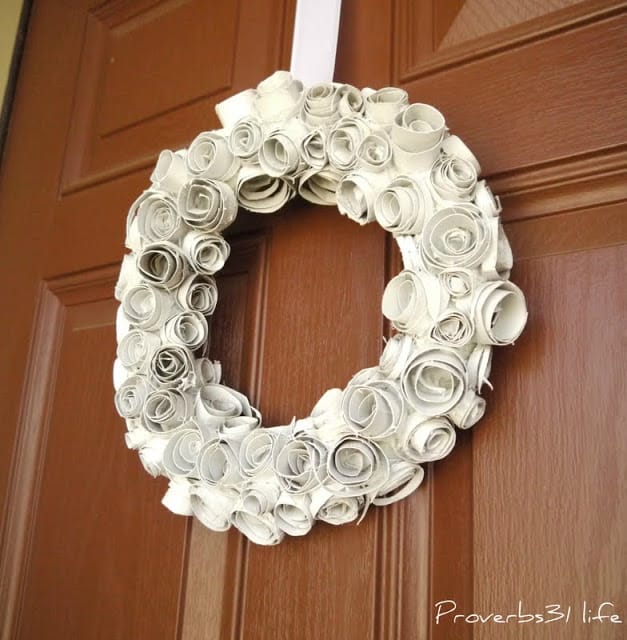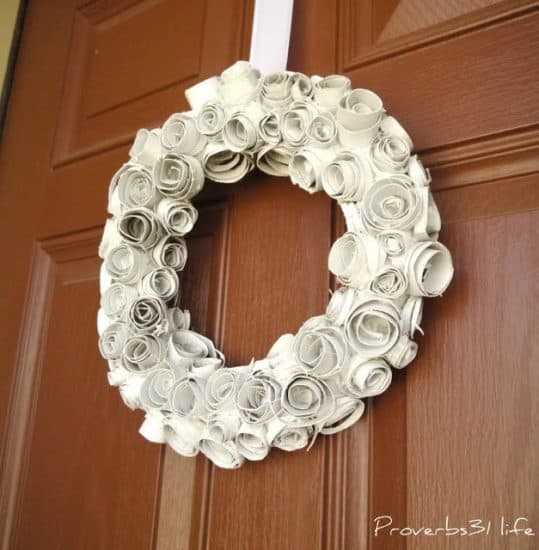 27.) TP flower wreath – You'll never believe this beautiful door wreath is made from toilet paper rolls!
28.) Toilet Paper Windmill Craft– This is a fast craft if  you're teaching about the letter W, the iconic windmills of the Netherlands, or just want a cute project to make with your little ones!
29.) Easter bunny candy holder – This craft is an eco-friendly alternative to the average plastic Easter egg.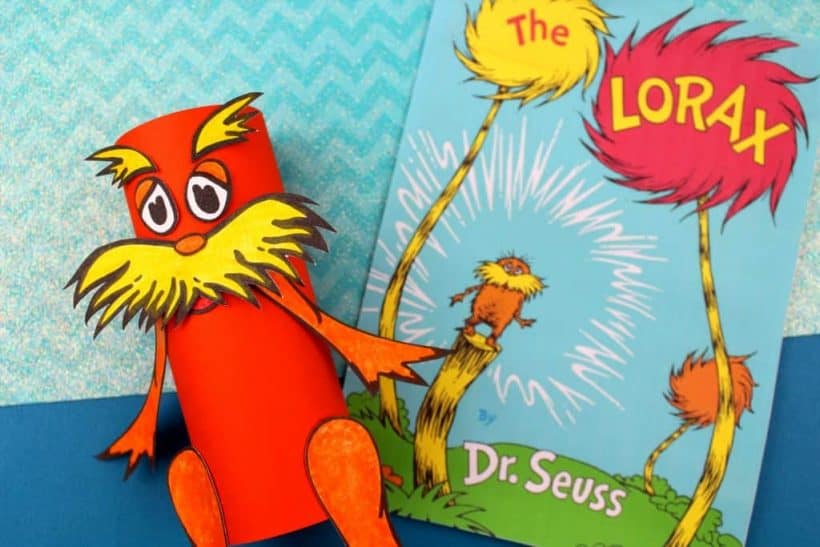 30.) Dr. Seuss Lorax Toilet Paper Roll Craft – This Dr. Seuss Lorax craft is super fun and comes with a printable template so it's easy to make!
31.) TP roll bird feeder – These DIY bird feeders are fun to make with your kids and use natural or recycled materials to boot!
32.) Toilet paper roll shamrock – Make your own toilet paper roll shamrocks!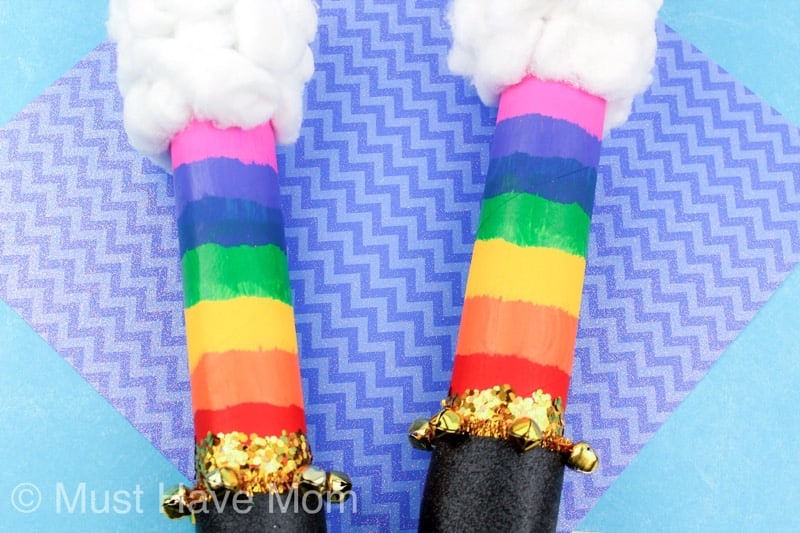 33.) Rainbow Rain Sticks – This rain stick DIY is perfect for St. Patrick's Day or a fun rainy day craft for kids! Use paper towel rolls or toilet paper rolls (mini version).
34.) Make a toilet paper roll "watch" – This is super easy.It took 2 min per watch.
35.) Toilet paper roll apples – This craft is awesome because it requires almost no supplies, and it's safe to assume most of us have paper rolls around the house.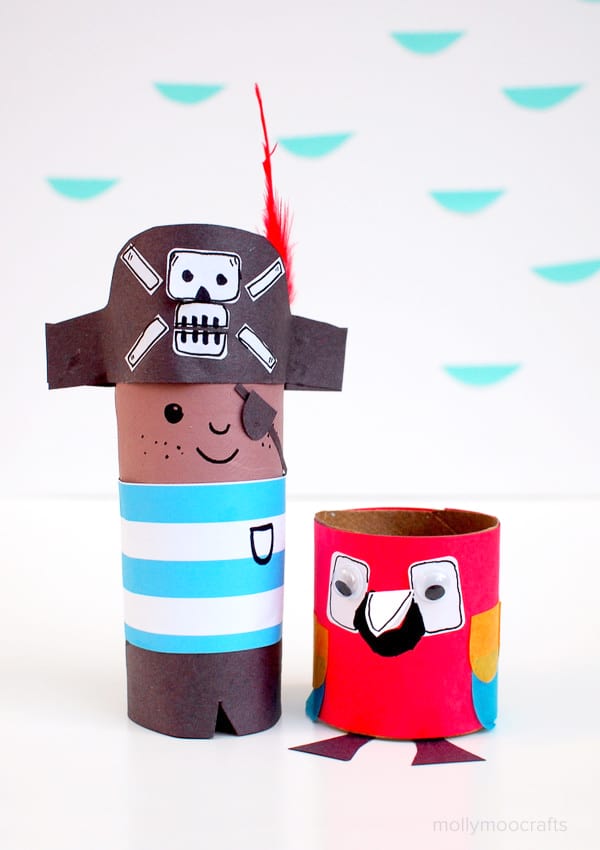 36.) Toilet Roll Pirate and Parrot – This cute cardboard pirate and parrot love sailing the seven seas and having adventures in their cardboard pirate ship!
37.) Book page pillow boxes – This year I am making these easy, washi tape pillow boxes for the Mother's Day gifts but they can be used for any occasion!
38.) 7 steps to starting a garden with seedlings in TP rolls – Use their seven steps to start seedlings in toilet paper rolls for a free, easy way to start your garden and put those tubes to good use.
39.) Christmas lights – Christmas decorations can be very wasteful, so why not recycle items you already have around your home?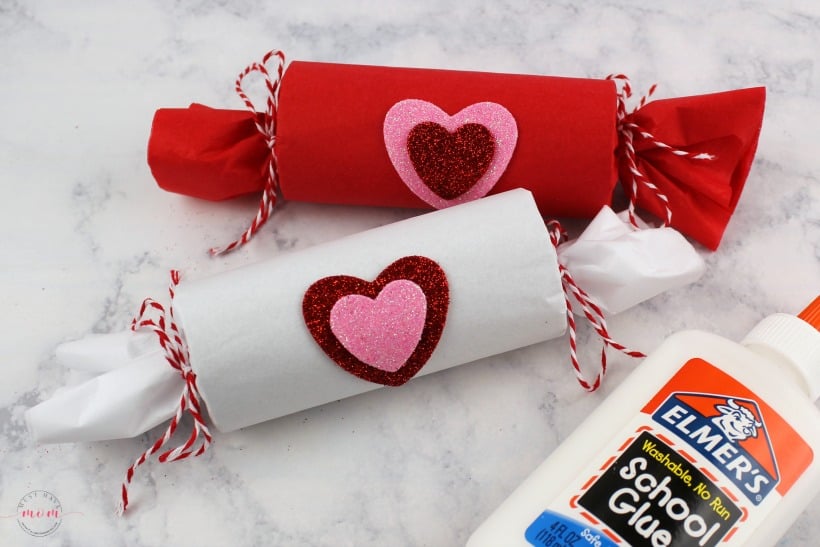 40.) Toilet paper roll valentine – These toilet paper roll treat crackers are perfect for any holiday! Fill them with treats and wrap them in pretty tissue paper.
41.) Toilet Paper Roll Train – This toilet paper roll train became a toy for my son after the craft was complete. I love crafts that provide children with fun and experiences after they are made.
42.) Turn a medicine bottle and TP rolls into a vase – Create a vase out of recycled materials to hold all your gorgeous flowers!
43.) Toilet Paper Roll Olaf – It's simple. It's cute. It's fun to make, plus it's a great winter craft for kids.
44.) Make a bee honeycomb – What a fun way to learn about bees, repurpose a few empty cardboard rolls, and discover that a hexagon has six sides!
45.) Toilet paper roll castles – After you make your castles you can put your finger puppets in them!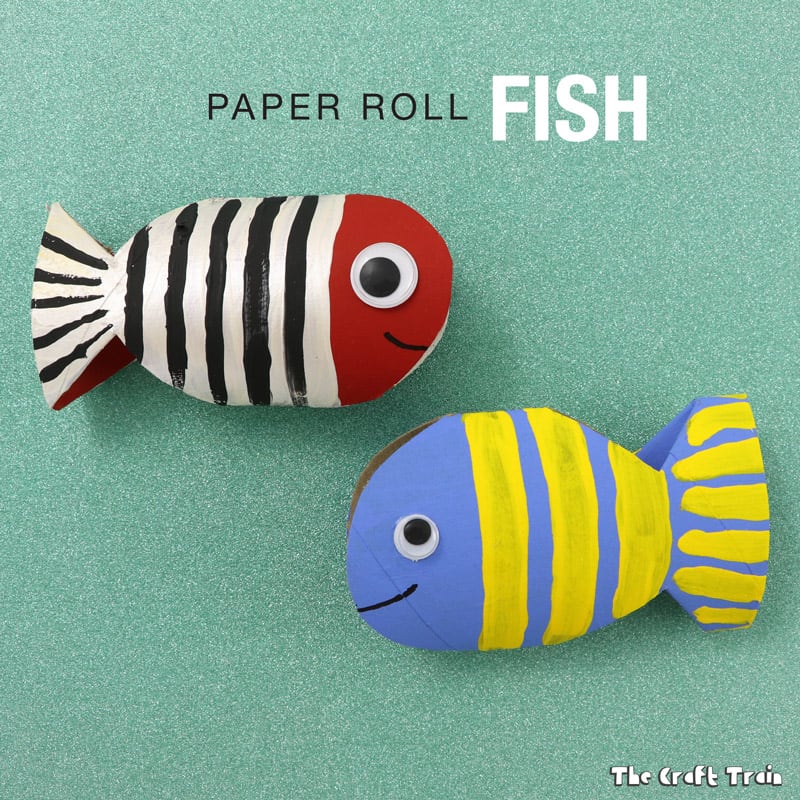 46.) Toilet Paper Roll Fish – Here's a simple paper roll fish craft you can make and as a bonus you get to upcycle your cardboard tubes at the same time.
47.) Toilet Roll Busy Bags – A great Quiet Time activity or for those times when you need to keep them kids busy in the car or out running errands.
48.) Toilet Paper Tube Fire Starters – Did you know that you can make your own fire starters with things that you can find around the house?
49.) Make a toilet paper roll cuff – Who would have thought that a piece of trash could be so chic?
50.) DIY toilet paper roll yarn holders – Just wrap your unused yarn around a toilet paper roll for an easy way to keep them organized and from coming unraveled.
51.) TP wreath – This is a great project for all ages, and for those of you who'd like to get a head start on Succah decorations this would be perfect!
I hope you all enjoyed these fun toilet paper roll crafts! There are SO many things you can do with toilet paper tubes so be sure you don't ever toss them! From home decor to kids activities and so much more, you can upcycle them in endless ways. That goes for paper towel rolls too!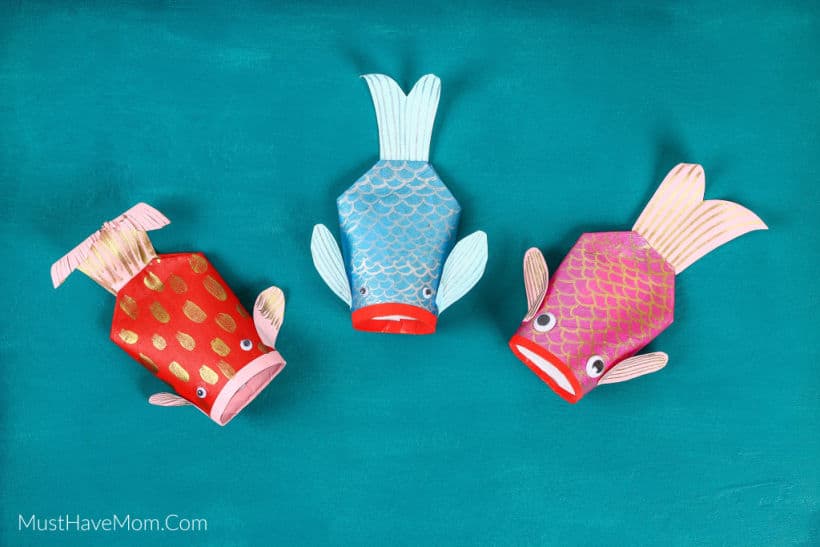 Toilet Paper Roll Craft For Kids
You can make SO many things from toilet paper rolls. This fun fish craft is made from toilet paper rolls. The sky is the limit when it comes to what you can do with toilet paper tubes. Want more ideas? Keep reading!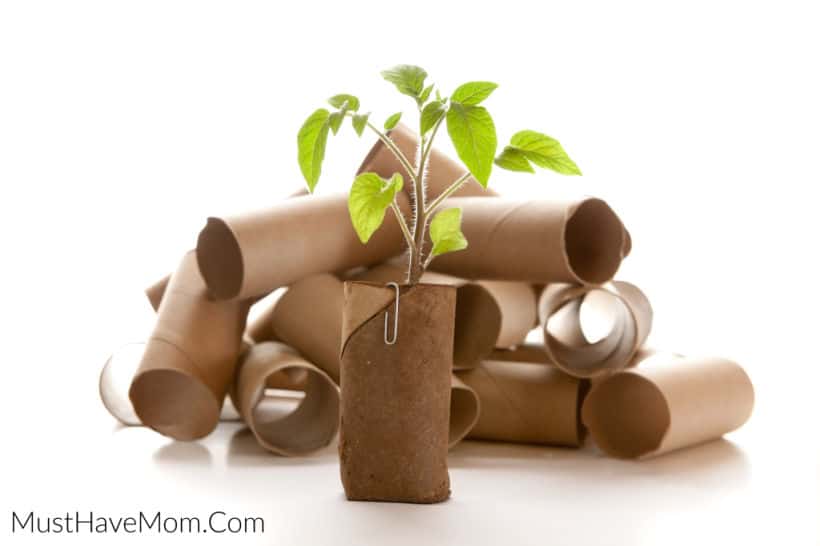 Are toilet paper rolls compostable?
Yes! Toilet paper rolls are compostable. They are great for soaking up excess water and can even help aerate dense compost heaps. This makes them a great planter for seedlings! Fill the toilet paper tube with dirt and plant the seeds inside. When your seed has grown into a small seedling plant you can plant the entire thing, toilet paper tube and all, in the ground! The toilet paper tube will decompose and the plant will grow.
Toilet Paper Tube Fire Starters
I love saving toilet paper tubes and tossing them in a basket in my laundry room. When I empty the lint trap after each load of laundry I add the discarded lint to the inside of the toilet paper tube. Once it is full, wrap the tube in wax paper and twist the ends like a candy wrapper. Toss in a bag and take with you next time you go camping. They make great fire starters!
Toilet Paper Roll Binoculars
You can easily make your kiddo a fun pair of binoculars using two toilet paper rolls wrapped together! Add a piece of yarn for the neck strap and let them decorate it however they like. Then let the adventure begin as they use their imagination to explore the wild.
Start saving your empty toilet paper rolls and use them to make your own toilet paper roll crafts! The options are only limited to your own imagination!
Pin Toilet Paper Roll Crafts