Advent Calendar and Advent Calendar Filler Ideas!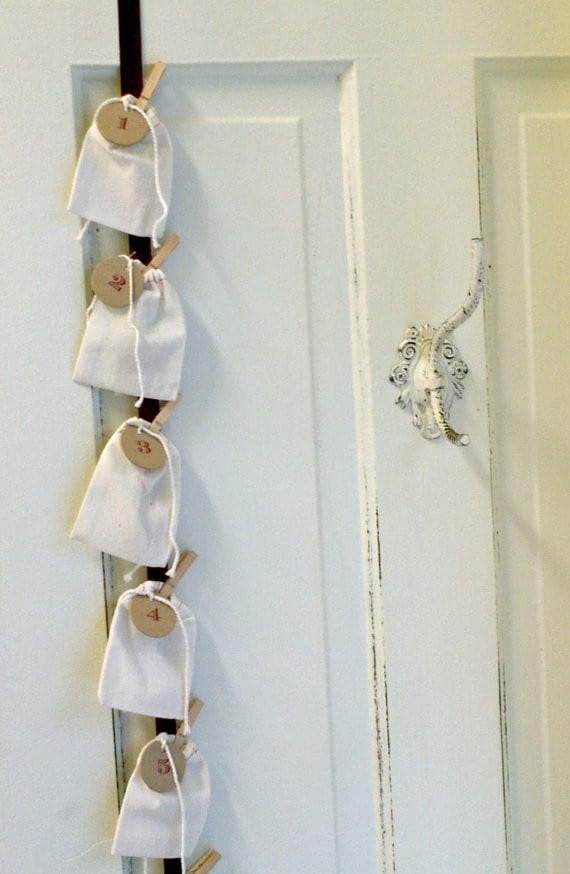 Advent calendars are a fun way to countdown to Christmas and what could be more fun for the kids than a fun surprise each day as they do the countdown?! I am loving this gorgeous advent calendar made from a long burgundy ribbon and 24 little muslin bags held on the ribbon with mini clothespins and a paper tag counting down the days. It's really chic looking and the little muslin bags are perfect for holing a little surprise inside!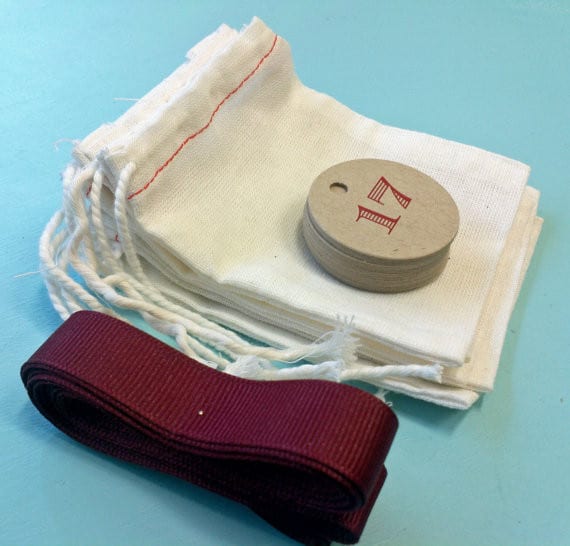 Here are some fun advent calendar filler ideas to get you started!
stickers
small candy
bouncy ball
mini candy cane
hair clips
mini nail polish
matchbox car
chapstick
marbles
spinning top
small jewelry
lego guy
erasers
mini flashlight
rubber stamp
washi tape
beads
shells
agate
ornament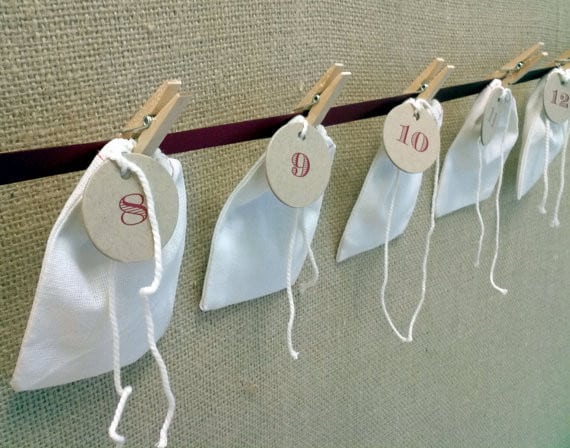 Then fill your bags, hang them on the ribbon and start the countdown! This is such a fun, simple activity that my kids really look forward to each day! Find this adorable advent calendar kit from Idea Chic.
Does your family have an advent calendar?